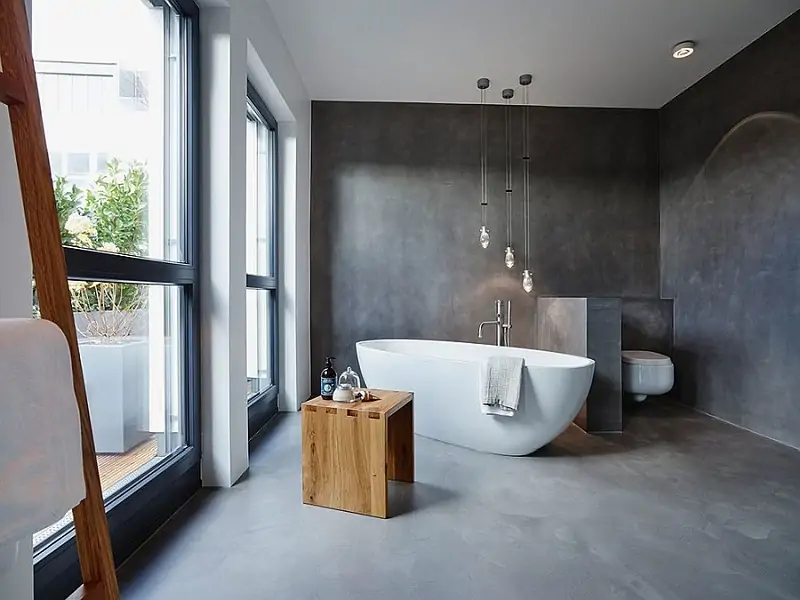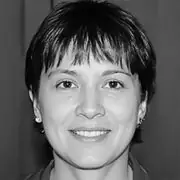 Do you need to give your traditional bathroom an exclusively chic, contemporary, or classic look? Bathroom ideas in gray are the most popular trend for many modern lavatories for a simple reason of a timeless and classic ambiance.
Like many neutral colors, this ashen shade is easy on the eyes and can easily fade into the background. But unlike many neutral colors, it has diverse shades and tones from light to dark, cool and warm, which easily blend with the style of any powder room. Plus, no matter which of numerous varying shades you choose, all of them offer a calming and elegant effect. Whether you match them with colorful flooring, curtains, paints, or furniture, a gray-toned space offers sophistication in unexpected ways.
If you're considering neutral gray bathroom ideas to set the mood of your lavatory, continue reading to find some classic gray-theme designs in varying styles that are anything but boring.
Chic Bathroom Ideas in Gray Tones for a Classic Look
Before making a statement wall, flooring, or curtain with this neutral color, keep in mind that using the wrong shade can make your powder room feel gloomy, dull, and more clinical. Instead, choose a shade that pairs easily with other colors and décor pieces like the furniture, vanity, cabinets, and shelves to achieve the chic and elegant feel you envision.
Some of the best bathroom remodel ideas in gray to consider include:
1. Stick with Concrete Walls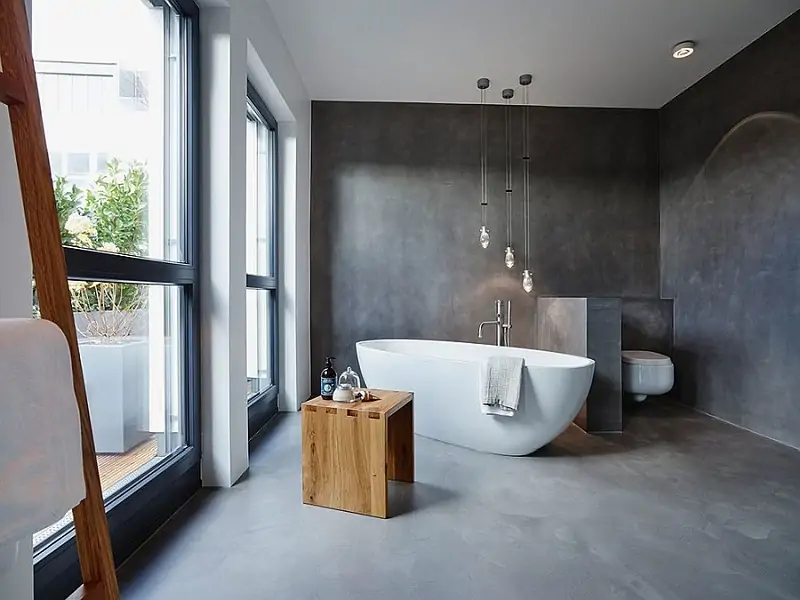 The best bathroom décor for gray walls is to work without paint. Concrete walls are one of the simplest and most affordable gray-themed designs for anyone looking to upgrade their shower on a budget.
An added advantage of concrete walls is they make your modern lavatory stand out since they add an industrial vibe and texture to your space.
Pro Tip: If you're considering concrete walls, ensure you add more texture around your space, from the flooring to furniture material, to maximize its look.
2. Patterned Wallpaper to Add Muted Neutral Tones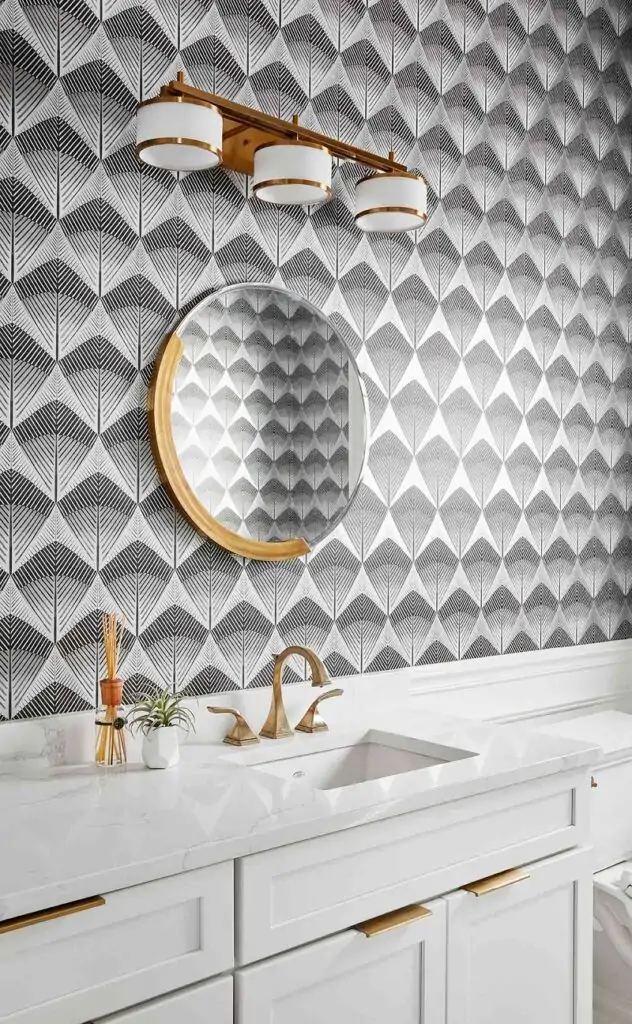 Another wall bathroom décor in gray that adds life to your space is a patterned wallpaper. The greatest advantage of wallpaper ideas is that it is suitable for every lavatory, whether large or small. However, in a small powder room, bold patterned wallpapers make the space feel busy while adding texture and personality.
Pro Tip: Wallpaper on the four corners of your boxed wall may make your space feel excessively busy. If you want to avoid this, focus on framing the wallpaper on a single wall. Then, compliment your wallpaper bathroom designs in gray with smart paint jobs on the other walls.
3. Colorful Accent Wall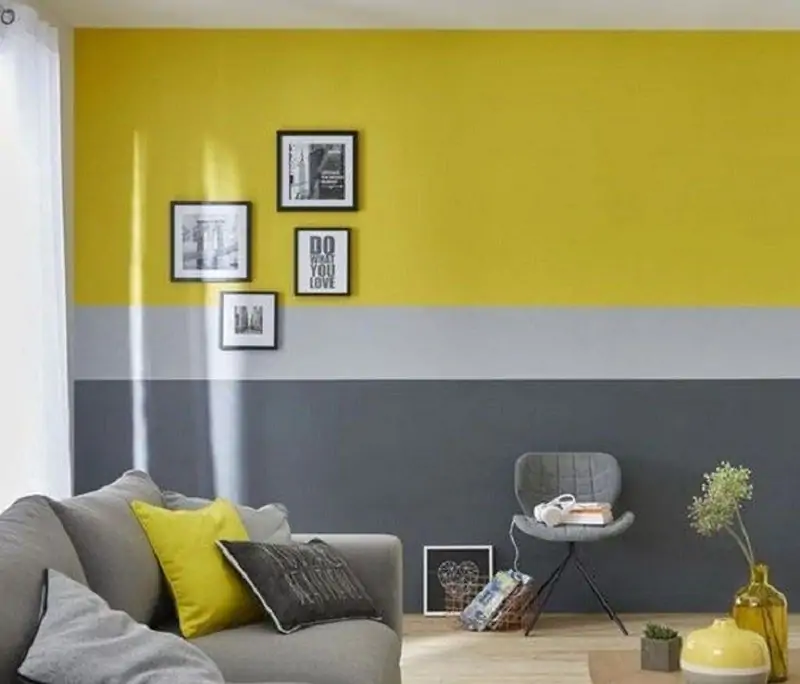 If you love neutral tones but want to add individuality, depth, and dramatic appeal to your bath space, consider mixing it with different colors. Choose between black and white, gray bathroom ideas, gray and black bathroom ideas, or bathroom decor with gray and yellow accents to help you create that perfect canvas splash of a colorful accent wall that gives your room dept.
We like this picture because it highlights a pretty colorful accent wall, but you don't always have to stick with bold colors. Instead, opt for mixing the dark, light, and cool shades to add dramatic appeal to your space.
4. Mix Varying Shades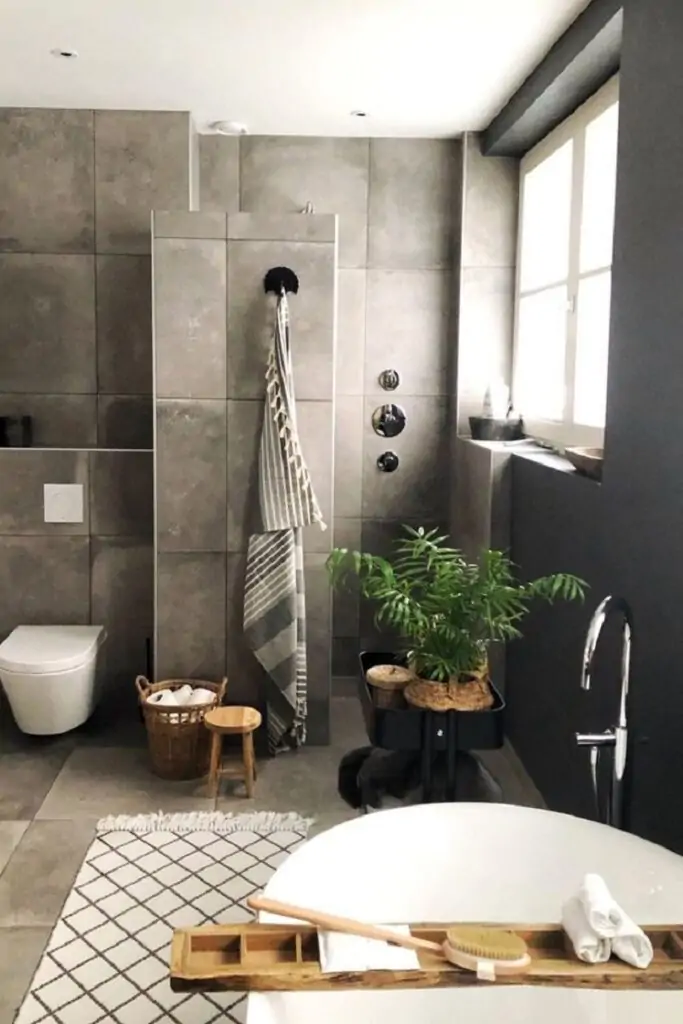 Choosing a neutral color means you have the freedom to infuse your personality and style into your space with ease. But mixing this neutral color in different tones to create a striking focal point in your lavatory can be tricky.
When considering using nothing but this ashen color for minimalist appeal in your powder room, make use of wooden materials, marble, curtain, and tile effects in different shades. On the other hand, you can contrast the walls with the furniture. Use a particular shade all over the wall to make it act as a blank canvas. Then, create a unique effect with your restroom furniture and fixtures in various other shades.
5. Bathroom Ideas with a Gray Tile Floor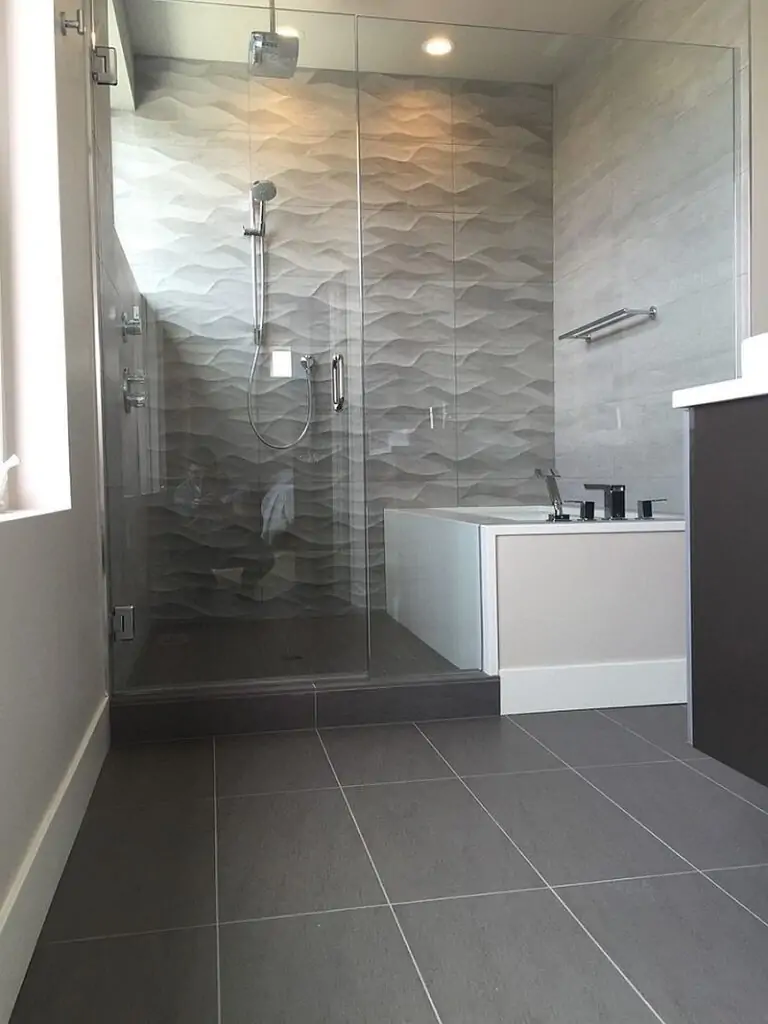 A tile is a stylish, sophisticated, and elegant way to introduce gray flooring ideas in your bath house. All you need to do to achieve the luxurious spa-like ethereal charm of tile floors is mix them with dark or light shade marbles for a fine effect.
6. Compliment a Light Bathtub with Dark Tones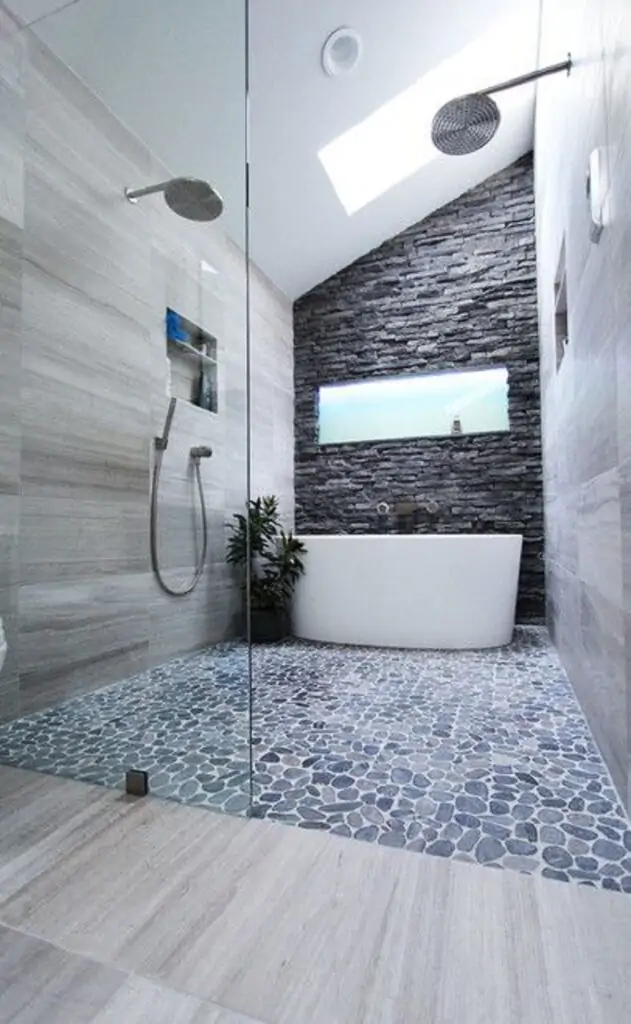 To prevent a clinical or cold atmosphere in your restroom, apply dark gray bathroom ideas for dramatic accents to make your room pop.
Pro Tip: You don't have to use dark shades all over the shower walls. Instead, use dark tones on areas such as the windowsills, cabinets, curtains, or vanity to contrast with your light bathtub. Avoid varying color contrast to achieve a harmonious color scheme.
7. Bathroom Ideas with a Gray Vanity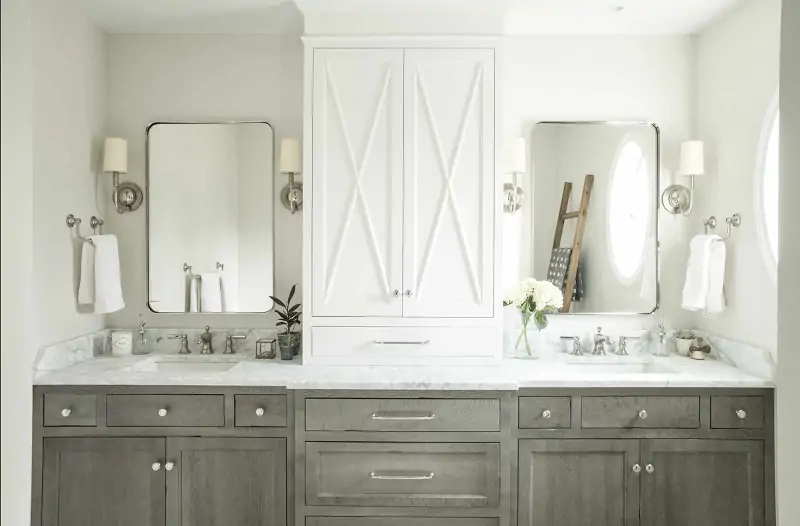 If your shower room is sporting more of the dark ashen hue, a light-colored vanity may be the best way to add the depth your space lacks. Plus, it adds a touch of luxury, making it an excellent focal point in your space.
8. Change the Curtain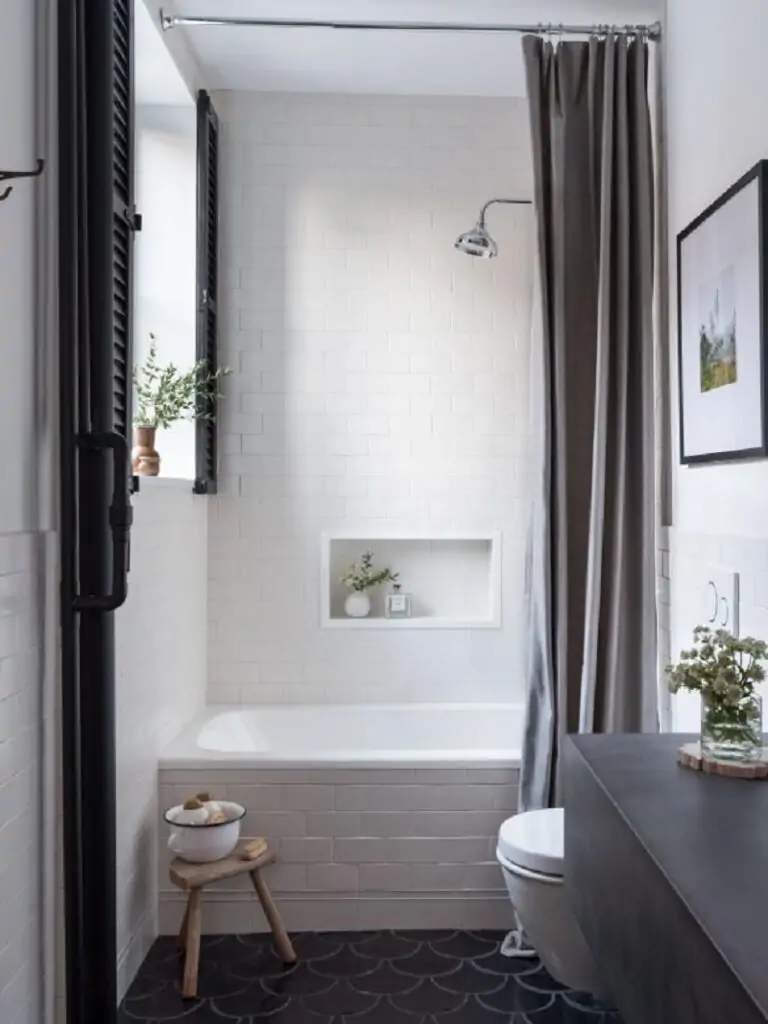 Sometimes, a freshly painted wall in this neutral tone may not give the desired effect even when you apply it on the high side. A budget-friendly option would be to buy an ashen-colored or gray-themed curtain to add a cool, minimalist, yet luxurious effect to your shower.
9. Try Dark Tone Panels
If you plan on remodeling your powder room but don't want to use these ashen paints or wallpaper, a traditional wooden panel is a smart choice to update your bathroom décor. Wonder how this will work? Just add a shiplap panel on the bottom half of the shower walls to get the desired traditional effect. Make sure you use dark tones to achieve the perfect finish. On the other hand, if you want to use full-length panels on the entire wall, make sure you have a large bath house to support this design. Also, consider using light undertones.
FAQs
Are Gray-Theme Bathrooms Still in Style?
Gray-themed bathroom ideas have been on trend for many years. Today, they are even more stylish as you can easily match decorative accessories and bold color schemes for a fun, personalized palette. So, if you need décor ideas that offer stylish longevity even in neutral shades, this color is a must-use. Plus, it is easier to switch up its look as your preference and trends evolve.
How Should I Style My Bathroom in Gray Tones?
You can style a powder room the same way you would with other neutral and bold tones. All you need to do is add lots of uniquely crafted natural fixtures to offer more depth, coziness, and dramatic feel to the space.
Which Shade Will Suit My Powder Room?
Gray is a versatile color. So, you'll find hundreds, if not thousands of shades on the market. Still, its different tones can lead to markedly diverse end results. Used wrongly, especially in a shower with little to no color or soft texture, it will make your space look stark. To choose the perfect tone that will suit your powder room, consider the amount of light in the room. Also, pick the tone that complements your fixtures.
If you have an East or North facing powder room, the chances are that your space will lack natural light. For this reason, you might want to pick a warmer ashen undertone. On the other hand, if your room has a good amount of light, a colder tone might fit it well. Be sure to test as many undertones as possible to make the right pick.
What Colors Go with this neutral Color?
A benefit of using this neutral shade is that it pairs easily with both soft neutral colors and bold, dramatic shades. However, the color you match it with depends on the shade you use and the effect you aim for. Technically, warmer undertones work well with warm hues; (coral, pink, red, gold and orange), while light shades work well with light tones (blue, lime yellow, and green). Apart from this, what color works best also depends on the available light in your shower.
Will the Color Make My Bathroom Look Gloomy?
Choosing monochromatic tones all over the powder room will make it look gloomy. For this reason, it's important you balance the color with other neutral and bold paints for a fresh, colorful shower room.
Conclusion
A bathroom makeover can be tricky, especially when selecting a color scheme. But, no matter the tone you choose and the lighting effect available in your space, gray is one neutral color that dramatically changes the mood of your powder room. Just pick one of our many bathroom ideas in gray, from the patterned wallpaper to a concrete wall, colorful accent wall, tile, vanity, or curtain to add elegant, timeless appeal to your small or large bath house.