Make a Splash with Amazing Pool Ideas for Your Backyard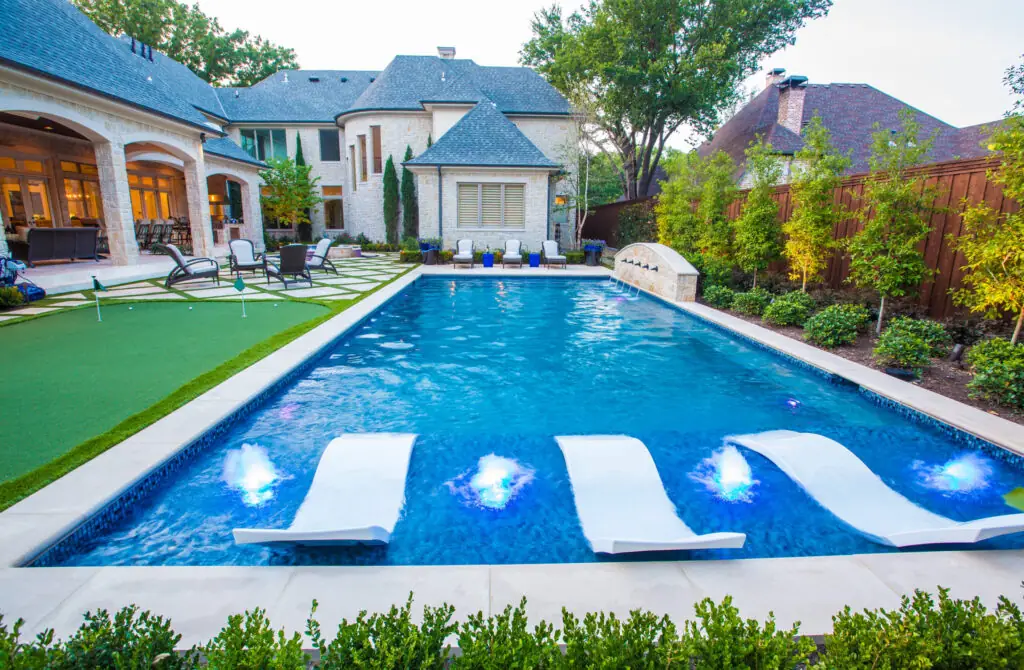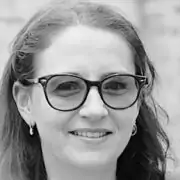 Are you looking for a way to create the ultimate summer oasis and looking for outstanding pool ideas for backyard? We've got you covered. Whether you want to take a refreshing dip, host parties with friends and family, or simply lounge in the sun, pools are a versatile and worthwhile investment. However, with so many options and considerations to keep in mind, it can be overwhelming to decide which is the perfect option for your home.
You'll want to consider your yard size, budget, and how you plan to use it. Do you want a pool that's perfect for cannonballs and splashing around with your kids? Or are you looking for something more serene, with deep waters that are perfect for diving? The possibilities are endless. So get ready to dive into the coolest summer ever!
Infinity Edge Style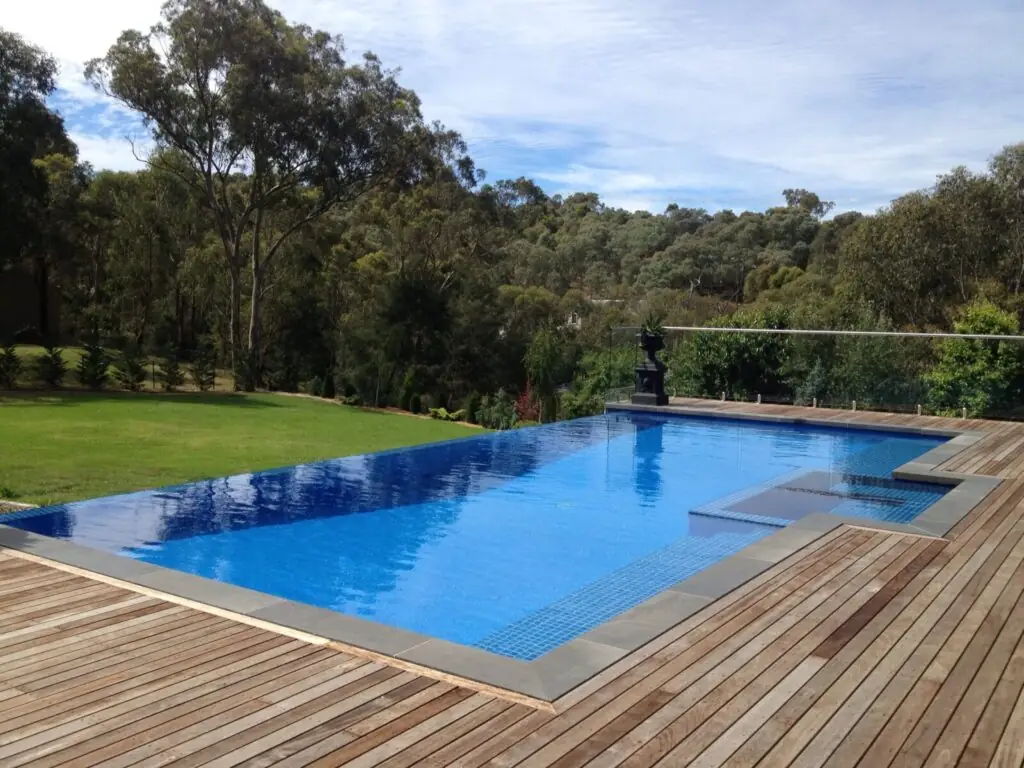 If you're looking for some fun and creative swimming pool ideas for your backyard, an infinity edge pool is a must-consider option, as they are perfect for creating a stunning, luxurious look in your house. With their sleek design and the illusion of water flowing endlessly into the horizon, you will feel like you are swimming in your very own private paradise.
The best part? They are incredibly practical, too. The water flows over the edge and into a catch basin, meaning less upkeep for you and more time to lounge around and enjoy your time. Just imagine yourself floating by your new infinity edge pool, taking in the breathtaking views of your backyard. It's the perfect way to take advantage of your property's natural beauty and create an oasis that you can enjoy all summer long.
Make It Mediterranean-inspired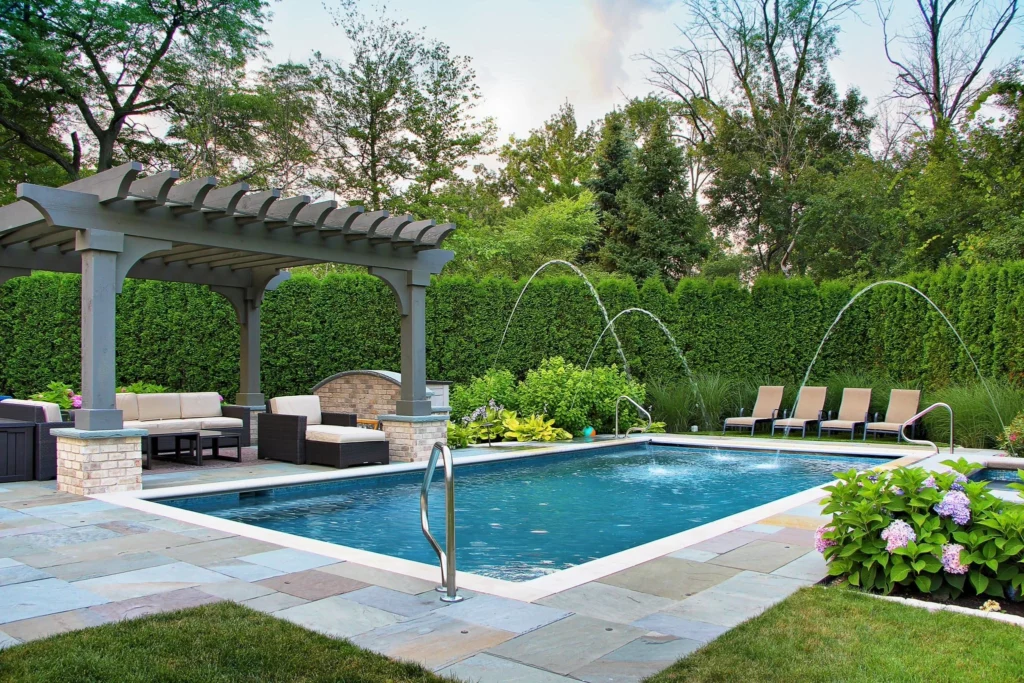 This design is all about bringing a taste of the Mediterranean to your backyard. It features stunning stonework and intricate mosaics that will transport you straight to the rolling hills of Tuscany or the beaches of the French Riviera.
But it's not just about looking pretty! A Mediterranean-style is also incredibly practical, with built-in water features and plenty of seating for all your guests. And who wouldn't want to swim up to their very own bar and order a refreshing drink without ever leaving the water?
With its timeless use of natural materials like stone and tile, your new pool will not only look beautiful but will be easy to maintain too. You will have more time to kick back and relax, knowing that your backyard oasis is as functional as it is stylish.
So, why not take the plunge and turn your backyard into an European oasis with one of these fabulous pool ideas for large backyards? You'll definitely never going to regret it.
Best Option For Versatile Swimming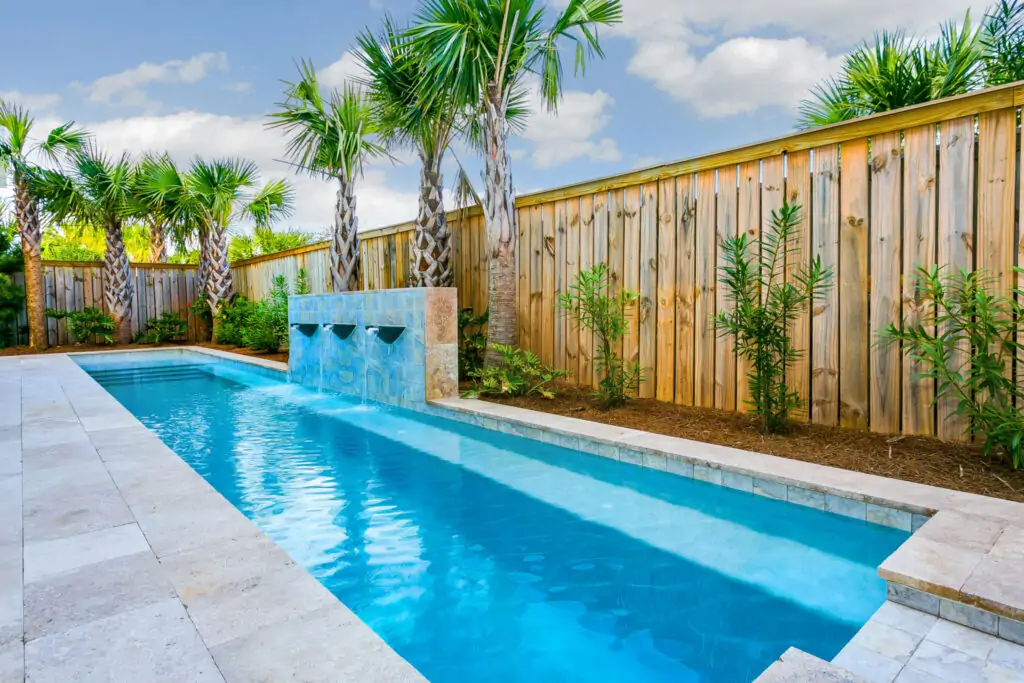 Looking to spruce up your house with a stunning inground pool idas for backyard that's both functional and aesthetically appealing? Then you might want to consider installing a lap pool! One of the coolest things about these types of pools is how versatile they are. You can choose a long and narrow design for a challenging workout, perfect for building endurance and improving your swim stroke. Or, if you want more room for activities like playing games or just lounging, you can try a wider lap design.
Another great benefit of lap pools is that they are perfect for smaller backyards or properties. Traditional pools can take up a lot of space, but lap pools are typically longer and narrower, making them a great choice for those with limited space.
Include an Extra Water Element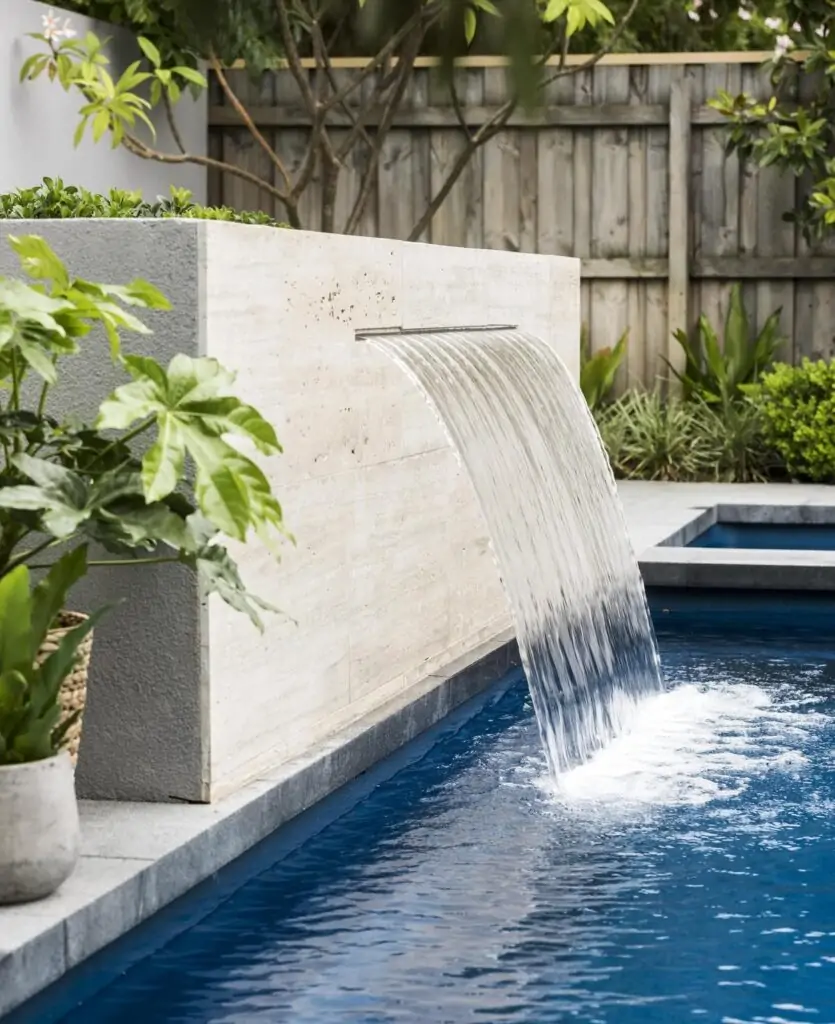 Imagine lounging by your sparkling pool with the sun shining and a cool drink in your hand. But, what could make this picture even better? A stunning waterfall! Adding an extra water element is one of the great in ground swimming pool ideas for backyard. With a waterfall cascading down from an elevated area, you will feel like you are on a luxurious vacation. Not only does it create a breathtaking sight, but the soothing sound of the water will make your stress melt away.
What's more? In addition to its visual and auditory appeal, a waterfall can also help keep the water clean by constantly circulating it. This can reduce the likelihood of algae buildup and keep it looking fresher with minimal effort.
Affordable Backyard Pool Ideas On A Budget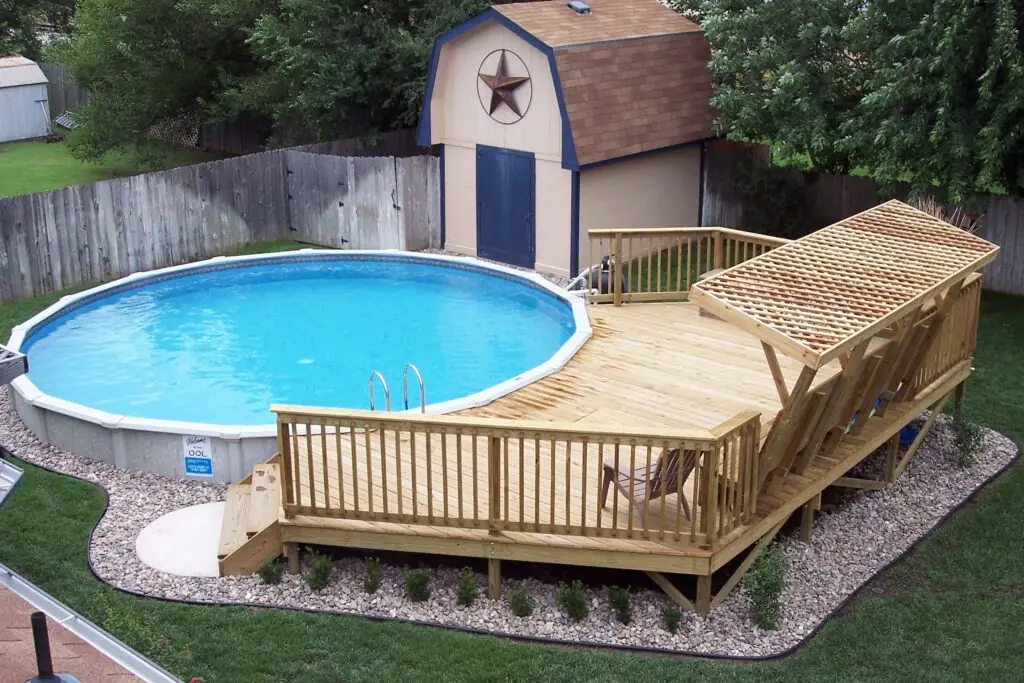 Looking for a way to beat the heat without breaking the bank? Above-ground pools are the way to go! With their easy installation and cost-effective prices, you can dive into summer fun without the commitment of a permanent in-ground pools. Plus, you can customize it with accessories such as some floats and inflatables to make it even more enjoyable for the whole family.
With this budget-friendly option, you don't have to worry about the long process of building it, which can take weeks or months to complete. You can have it ready to use almost immediately. Plus, if you decide to move, you can take it with you, unlike an in-ground one.
The noticeable thing is that they also provide a safer environment for families with small children or pets since they are elevated and not accessible from ground level.
The Bottom Line
All in all, there are plenty of ideas for backyard spaces that can transform your outdoor area into a stunning oasis. With everything from exciting waterfalls and fountains to refreshing above-ground pools. Whether you are looking for relaxation or entertainment, there is an option for every budget and style. So why wait? Get ready to enjoy the ultimate summer fun in the sun. With these appealing pool ideas for backyard, you will be the envy of the neighborhood and the go-to spot for all your friends and family.