5+ Outstanding Decorating Ideas For Stairs And Hallways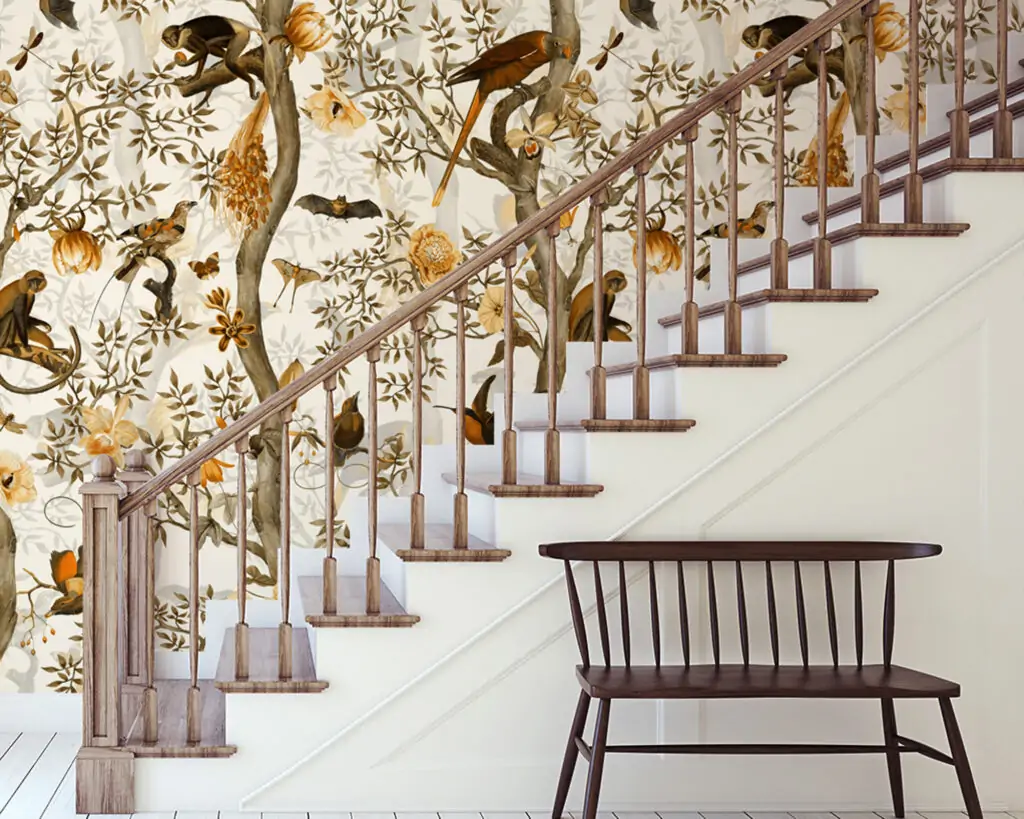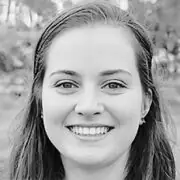 If you are looking for unique and inspiring decorating ideas for stairs and hallways, we've got you covered. Whether you have a grand staircase or a small hallway, there are many creative ideas that can transform these areas into eye-catching focal points.
From statement wall art to cozy rugs and clever storage solutions, this article will explore a range of options to help you add a touch of sophistication to your stairs and hallways. Get inspired and make the most of these areas in your house.
Install an Area Rug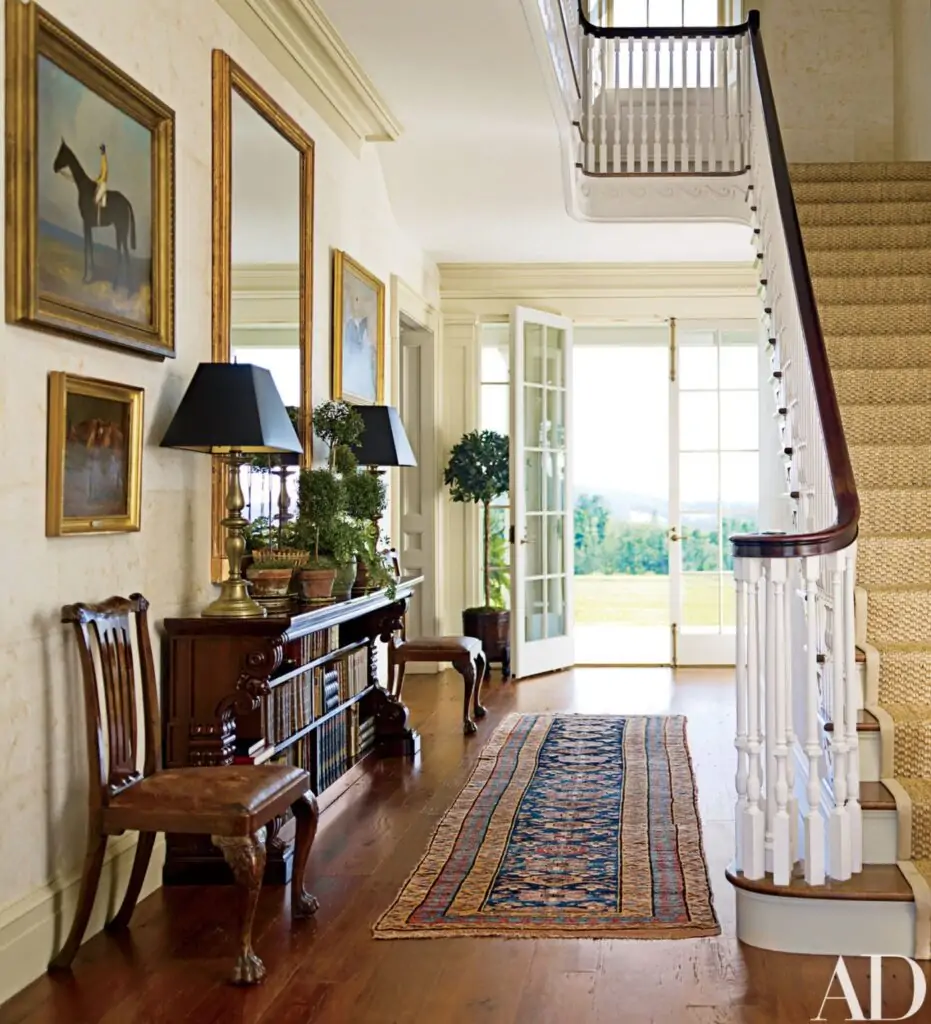 Installing an area rug is a simple and effective way to enhance the decor of hallways, as it greatly impacts the overall aesthetic. Not only do area rugs add color, pattern, and texture, but they can also help define the space and create a warm and inviting atmosphere.
When choosing an area rug, it is important to consider the size, color, and material. A rug that is too small will appear disproportionate in the space, while a rug that is too large can make the hallways feel cluttered.
When it comes to color, consider the overall color scheme of the home and choose a rug that complements or contrasts with the wall color. A neutral color like beige, gray, or navy can blend seamlessly with any decor style, while a bold pattern or bright color can add visual interest and make a statement.
Overall, do not hesitate to add a rug at the top of the list of decorating ideas for halls and stairs, as it is an easy and cost-effective way to add style and comfort to this important area of your home.
Add a Statement Wall Art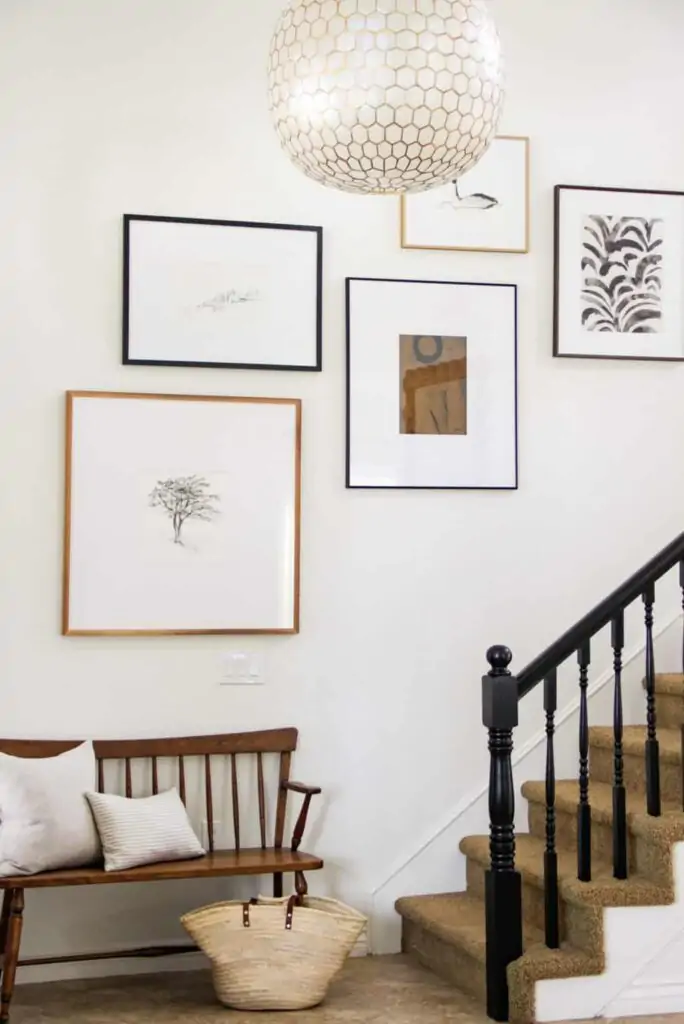 Wall art is one of the most effective and affordable ways to give your stairs and hallways a modern and stylish makeover. From large-scale pieces to smaller accents, wall art can transform any space and give it an extra layer of personality.
When it comes to hanging statement wall art, make sure you choose the right size and placement. If you're hanging a large piece, make sure it's hung at eye level and centered on the wall. For smaller pieces, consider creating a gallery wall with a mix of different sizes and shapes. This will create a visually appealing display and will give your stairs an extra layer of character.
Additionally, when selecting decorating ideas for stairway walls, the overall color scheme and design style of the room is other factors you should take into account. Look for pieces that will complement your existing decor and add an extra layer of texture and personality. For example, if your room has a modern feel, look for abstract or geometric wall art pieces that will add an interesting contrast to the space. Similarly, if your room has a more traditional or rustic vibe, look for art pieces with a vintage or distressed finish.
Look For Clever Storage Solutions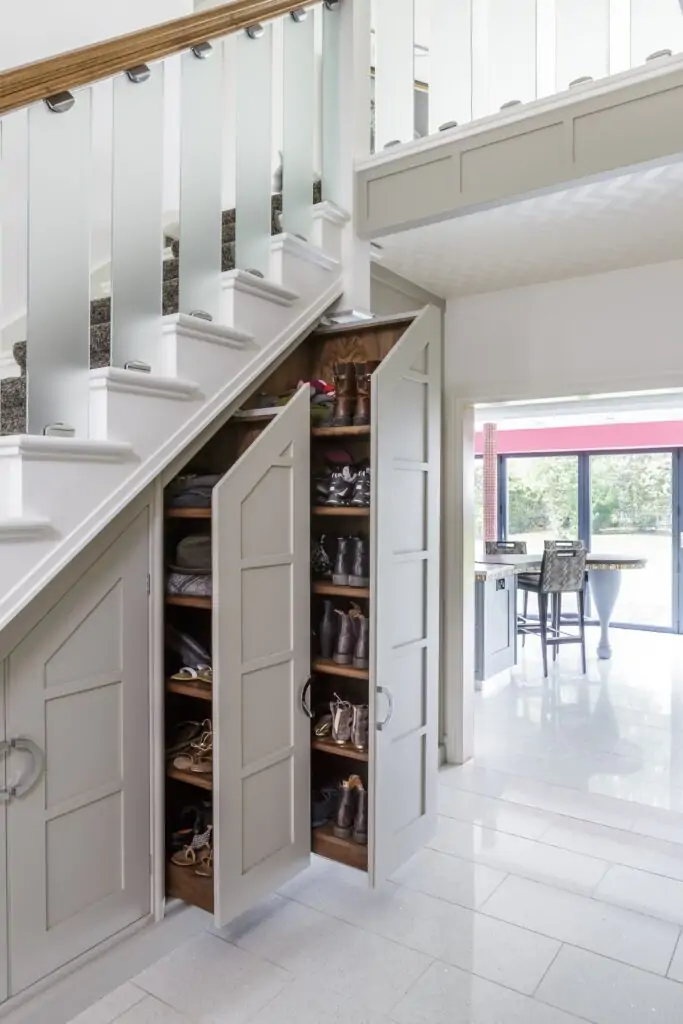 Stairs can often be seen as a waste of space, but with a little creativity and thoughtful design, they can be turned into a functional and stylish storage solution. Whether you live in a small apartment or a large home, storage space is always at a premium. By incorporating smart storage solutions into your decorating hall and stairs ideas, you can maximize your living space and declutter your home.
One of the simplest and most effective storage solutions is to install a built-in cabinet. It can be placed at the bottom of the stairs or integrated into the staircase itself. A built-in cabinet is a great way to hide clutter and store items like shoes and bags that can be unsightly. The cabinet can be painted or stained to match the surrounding decor, making it a seamless and stylish addition to any house.
Bring in Halloween Vibes
Halloween is a time for spooky fun and festive decorations, and your staircase is a prime spot for creating a hauntingly beautiful display. With several creative Halloween staircase decorating ideas, you can transform this place into a spooky focal point that will impress your guests and get everyone into the Halloween spirit.
If you want to keep the sophisticated Halloween look, consider adding this type of elegant black and white decorations to your staircase. You can add fake cobwebs, spiders, and bats and hang creepy portraits and paintings on the wall, or add black and white balloons or streamers.
If you are looking for a more traditional Halloween design, decorate your staircase with pumpkins, gourds, and other fall produce. You can stack pumpkins on each step, create a pumpkin garland to drape along the balustrade, or even carve designs into your pumpkins for an extra touch of Halloween magic.
There are plenty of Halloween decor ideas, so why not get creative and have some spooky fun this season?
What About Christmas Decorations?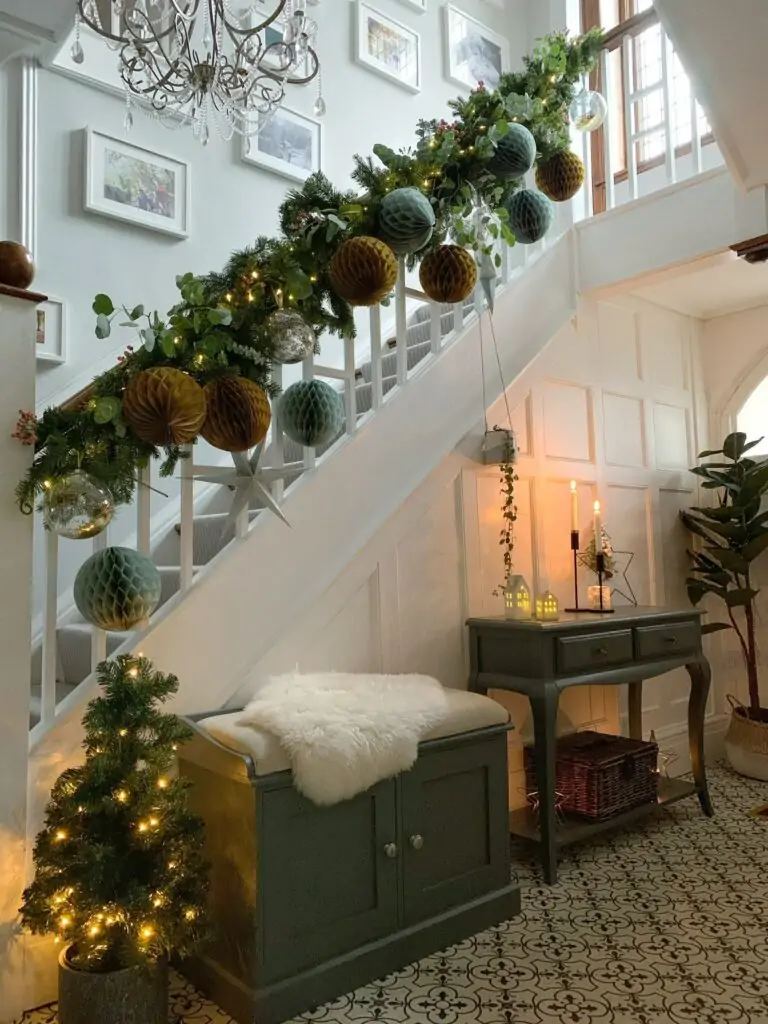 Christmas is the most wonderful time of the year! It's a time for family, friends, and of course, decorations. With the hustle and bustle of the holiday season, it is easy to forget about decorating the stairs and hallways. But, these areas can be just as festive as any other part of the home.
One of the most popular Christmas decorating ideas for stairs and hallways is to add holiday greenery to your staircase. You can wrap garlands or wreaths around the balustrade, add holly or mistletoe to the wall, or even create a festive centerpiece by stacking pinecones and berries on each step. Adding live greenery or artificial plants is a quick and easy way to bring the joys of the season into your home.
Another common way of Christmas design is incorporating holiday lights in it. Whether you opt for classic white lights, colorful LED ones, or even battery-operated candles, lighting is an easy and effective way to create a festive atmosphere and bring in some Christmas magic into your home.
Get a Dark Design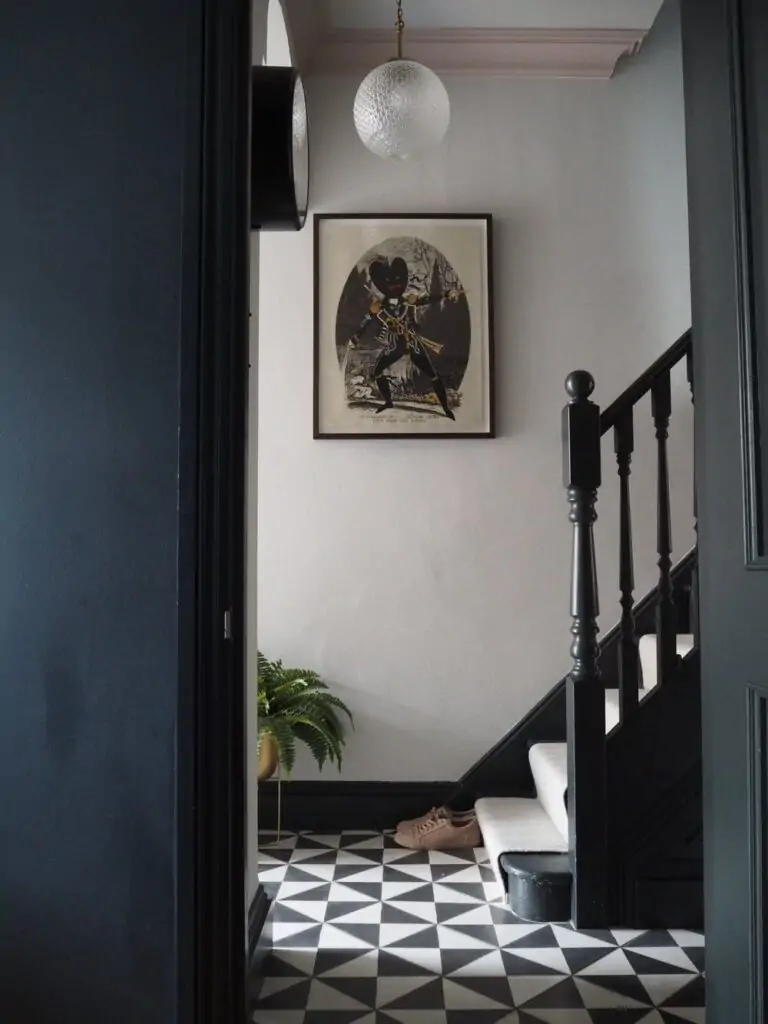 Dark design can add an element of sophistication and drama to any home. Wondering how to decorate a dark hallway and stairs? Here are some ways to do so:
Paint: Dark colors like navy blue, deep green, and charcoal gray can give your hall a dramatic look. Consider painting the walls and trim in the same color for a cohesive look.
Staircase design: If you have an open staircase, you can paint the risers and treads in a dark color to create a dramatic focal point. For a modern look, opt for metal railings in a dark finish.
Flooring: Try dark hardwood or tile flooring to create a sleek, modern look. Consider using a contrasting grout color for added interest.
Overall, with the right combination of paint, furniture, lighting, and accessories, you can create a stylish and sophisticated look that will be sure to impress your guests. Still, if you are considering decorating ideas for small hallways and stairs, lighter color palettes can be a more preferable choice as they help visually expand the space.
Summing Up
Decorating your staircase and hallways can be a fun and creative process. From using statement rugs or easy storage solutions to installing Christmas or Halloween decorations, there are many ways to add personality and style to these often-overlooked spaces. Whether you opt for a traditional or modern design, the right décor elements can transform your hall into a stunning and functional area of your home.
So, explore these decorating ideas for stairs and hallways and create a space that reflects your personal style and enhances the look and feel of your home.