Stimulating Kitchen Ideas to Use with White Cabinets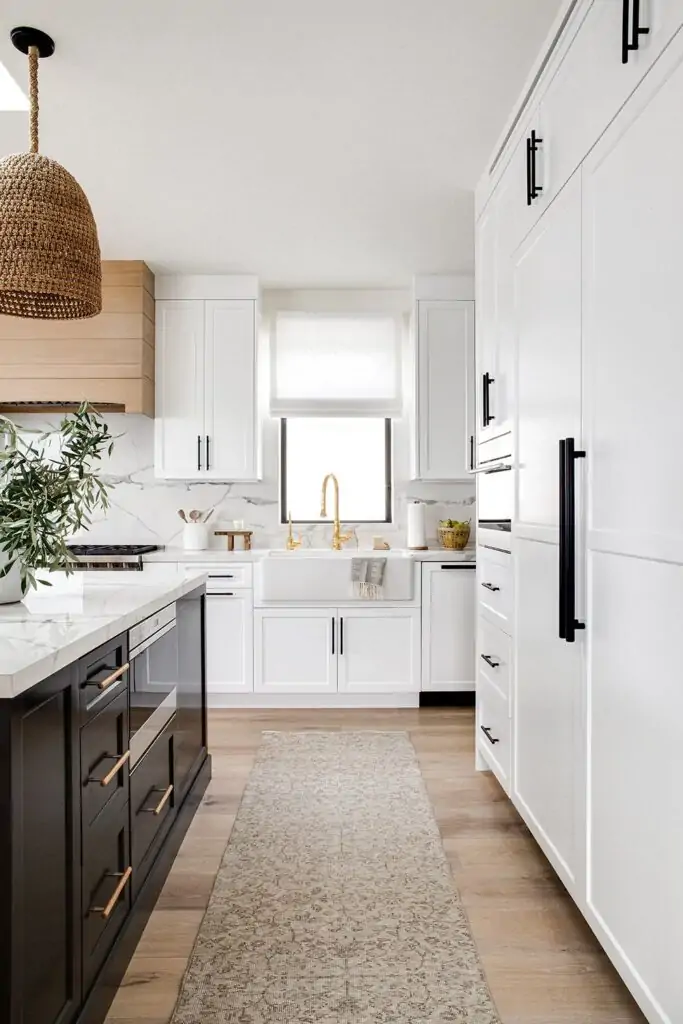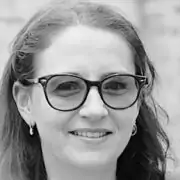 White never falls out of fashion, and this color is arguably one of the most popular choices for the kitchen. Ideas to use with white cabinets are truly countless: they will work in any environment, large, small, urban, or rural. What's more, you can easily pair them with any style, be it boho, minimalistic, ultra-modern, or classic.
Here are the top 13 solutions you are sure to find useful.
1. Warm Color Palette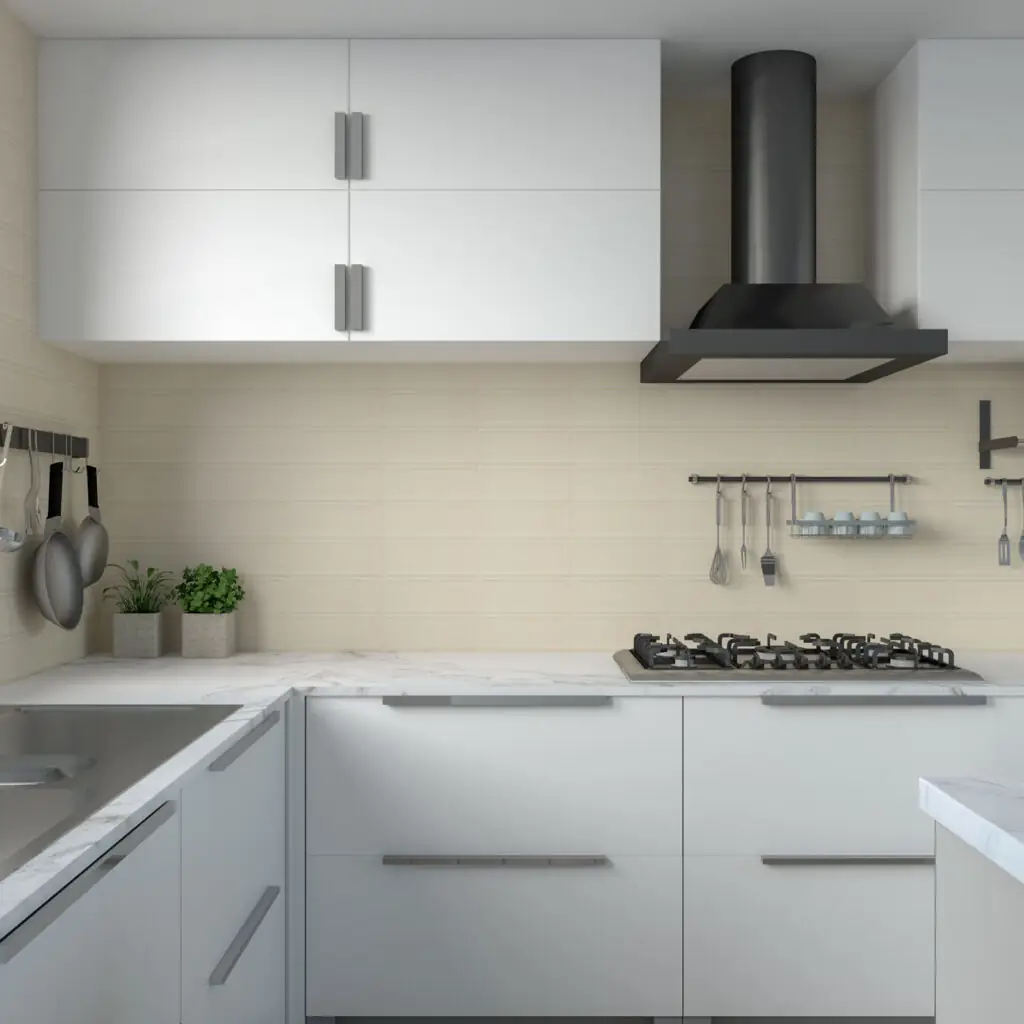 While white cabinets are easy on the eye, if you use them together with an equally white backdrop, you might end up with a kitchen that is bland and boring. So, if you like warm colors and want to avoid stark contrasts, one of the better backsplash ideas for a kitchen with white cabinets will be using beige or cream tile. Such a color solution does not draw attention to itself and provides the perfect foil for your cabinets. Still, to make your kitchen look a bit more dramatic, you might want to add a dark gray extractor hood as they did in the picture.
2. Wooden Floor
Interior design is not an exact science, and rules are meant to be broken — or at least bent a little. So, in this picture we can see white cabinets successfully paired with the walls of the same color. What makes this combination work and not seem uninspiring? It is the right choice of the contrasting floor (wood adds rich warm notes to the room's atmosphere), shelves (they rhyme with the floor and house the much-needed green plants), and appliances (dark silver of the refrigerator and the oven really stands out). Also note the long dark handles on the furniture — an excellent opportunity for a contrasting feature that is used to the fullest.
While your kitchen floor ideas to use with white cabinets can include almost any color solution you like, a rule of thumb is that contrasting colors can effectively add energy and vigor to the room.
3. More Wood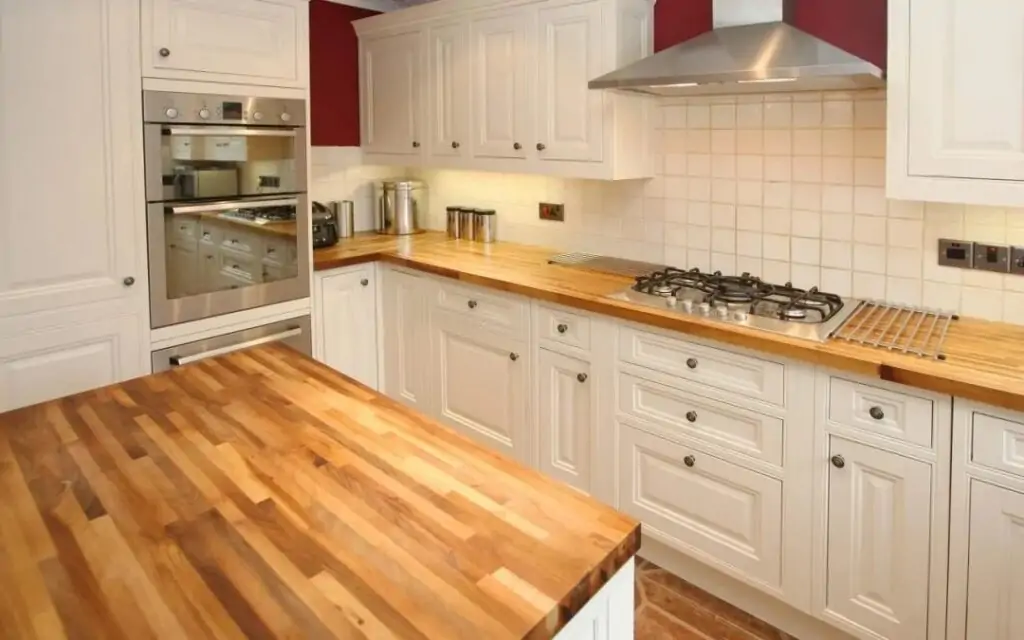 Here is another example of how to add life to the endless white of furniture and walls. Wood is an ideal choice for kitchen countertop ideas to use with white cabinets: it provides a warm and slightly rustic feel everybody enjoys. Note that the upper part of the wall is painted red to liven up the atmosphere while the metal-and-glass doors of the ovens and the metal-colored extractor hood are used as another effective way to relieve the monotony.
4. Even More Wood and Even More Color
There are three ways in which the decorator improved the feel of this kitchen design. First, color ideas used with white cabinets include splashes of orange (the poster), light brown (the window shade), dark brown (the seats of the stools and the bottom part of the table), and deep green (the palm's fronds). Hexagon tiles add texture to the walls so that they do not blend seamlessly with the cabinets but serve as a visually pleasing contrasting background. This space has distinctive rustic vibes about it that are ideal for creating a welcoming informal atmosphere.
5. Go Green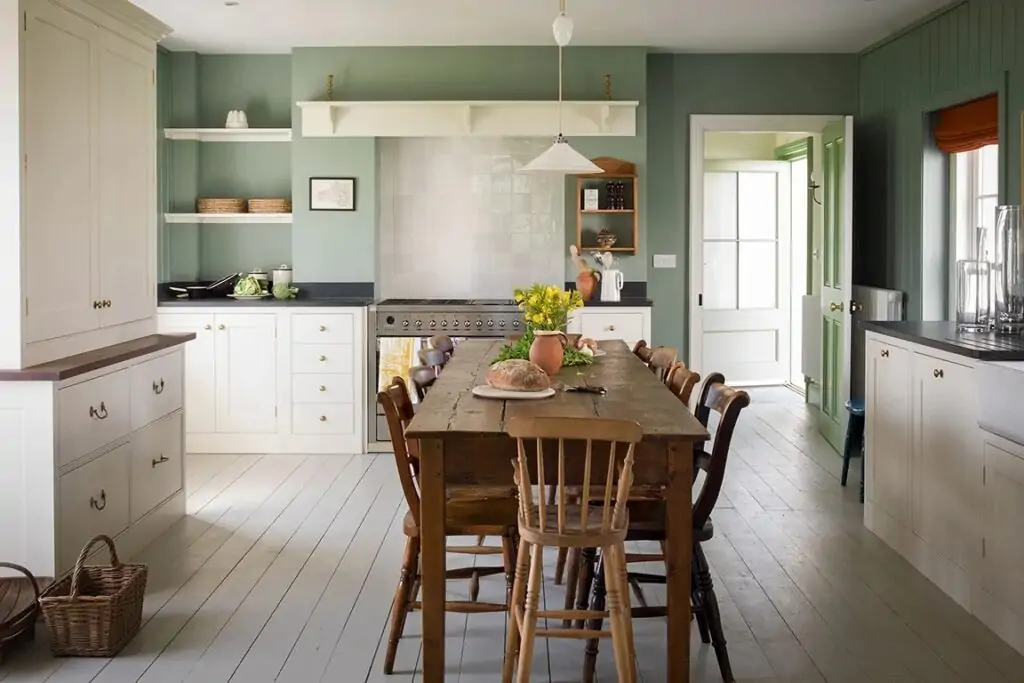 Green is an excellent neutral color that can add depth to your space. So, choosing green kitchen wall color ideas to use with white cabinets is something you will hardly ever regret.
This color palette is especially suitable for rustic design schemes: the table in the center of the room has an old-fashioned feel that immediately makes you think of the country and waking up before dawn. Wildflowers, wicker baskets, and simple chairs add to the atmosphere of a farmhouse.
6. Modern + Rustic

Farmhouse kitchen ideas to use with white cabinets don't necessarily have to be 100% rustic. You can freely go as modern as you like and add only a few rustic accessories here and there.
So, here we see a spacious kitchen — a major advantage of a farmhouse that needs to be used to the fullest — with beautiful light furniture and the mellow brown hardwood floor. The kitchen island is colored an unobtrusive shade of gray that excellently compliments surrounding whiteness. As for the rustic elements, we can see beautiful green plants (they rhyme superbly with green trees that can be seen from the wide window) and elegant shelves with books, pictures, and crockery.
7. Make It Functional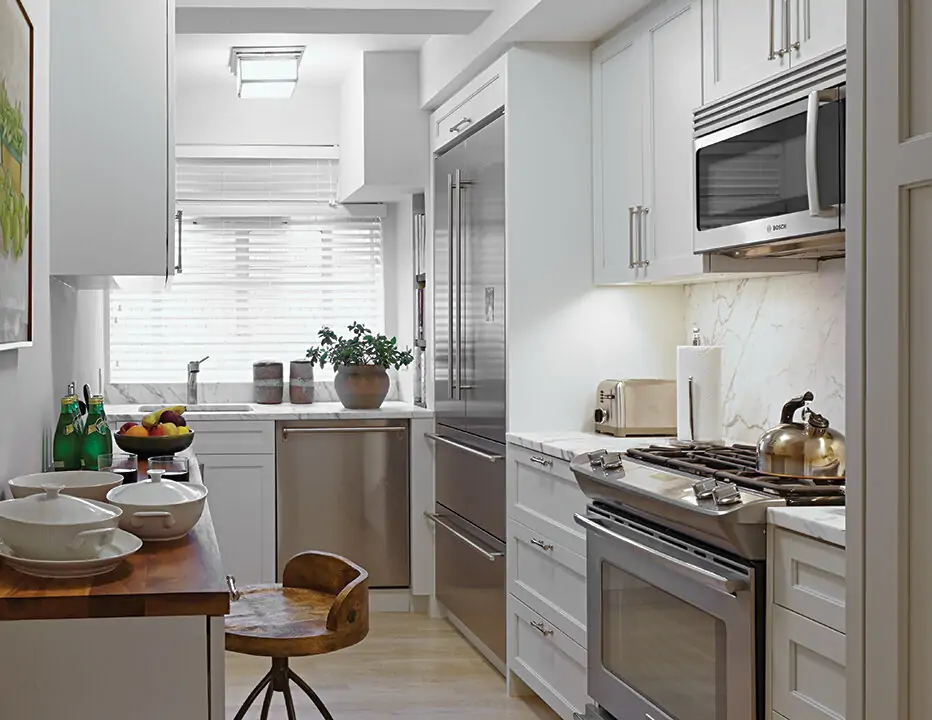 While proud residents of farmhouses can enjoy large kitchen areas, if you live in an apartment, chances are that you only have a small kitchen. Ideas to use with white cabinets (which themselves can help you visually enlarge your limited space) include bright lights (another trick that helps you make your small area seem larger), improved ergonomics of your kitchen plan, and superior functionality of your appliances.
Thus, the ideal place for the sink is near the window (so that you can enjoy the view of the street and not stare at the wall while doing the dishes). To use your available vertical space efficiently, hang your cabinets on the wall, place the microwave oven above the gas stove, and do not neglect to have a small compartment right above your tall refrigerator. Steel doors of the refrigerator/stove/freezer compliment the overall whiteness of your kitchen and help reflect light.
Last but not least, a touch of rustic design approach (the wooden tabletop and the seat of the stool) and, if you have enough space on one of your walls, a picture or poster will help you add life to your space.
8. Let Your Island Stand Out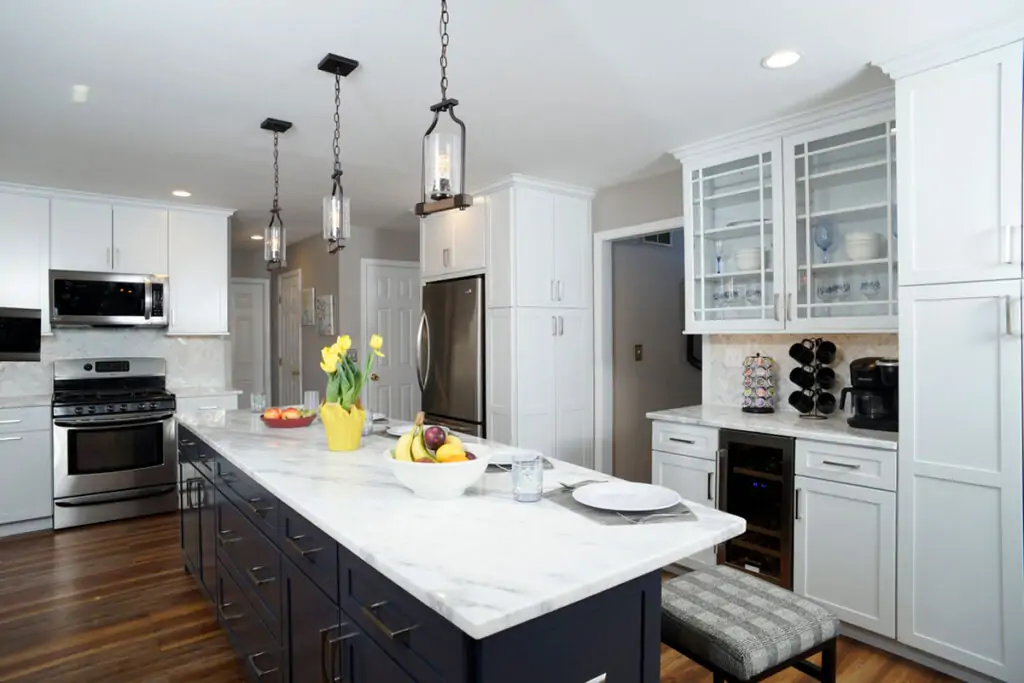 If you've got it, flaunt it: a large area means that you can easily have an impressive kitchen island. Color ideas to use with white cabinets, in this case, can include a dark gray bottom part (note how many compartments there are in the island: you can store anything you like in it) and an off-white tabletop (or a very light tabletop with some pattern). To let your island truly stand out, hang fancy pendant lights right above it: they will immediately draw your attention and add some lively notes to your space.
9. Go Minimalist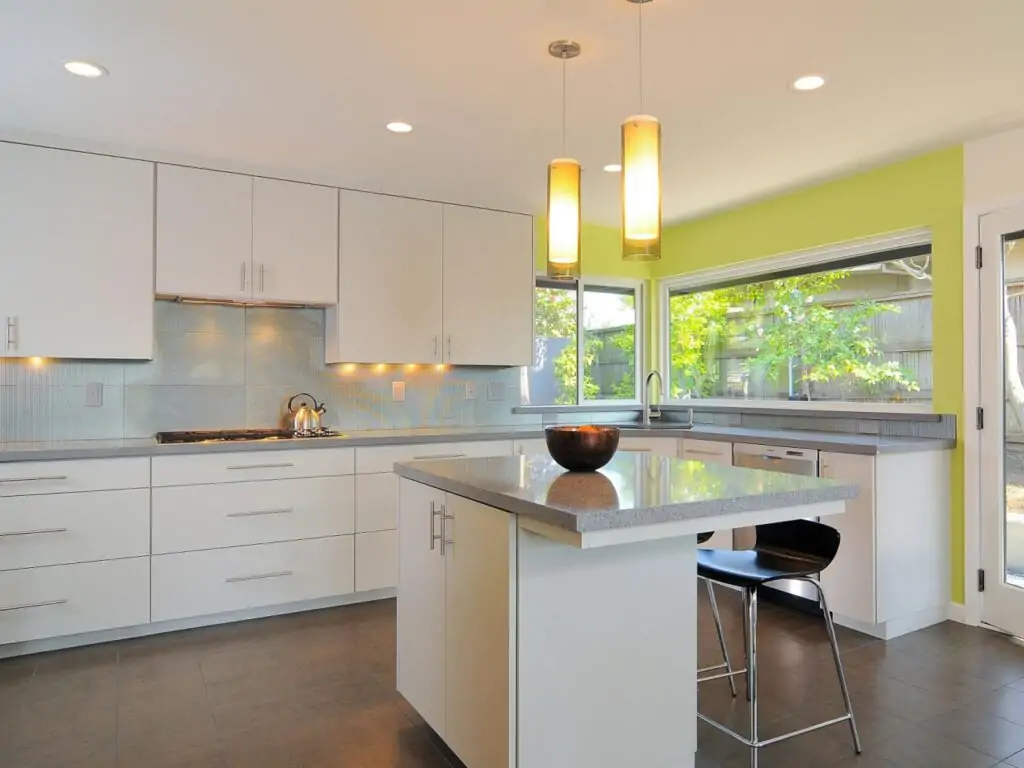 Modern kitchen ideas to use with white cabinets often include using minimalist solutions and getting rid of everything that is not functional. The color palette of the space can be a mixture of warm, neutral and cold hues (if you use nothing but cold shades, your room may look bare and even forbidding). Thus, in the picture we can see a small island with a gray tabletop, the floor is covered with deep brown tiles, the backslash is adorned with very delicate blue, and one of the walls is colored light green with some yellowish notes. Two yellow pendant lights are the sole decorative feature in this minimalist and modern-looking kitchen.
Note that the sink is placed right near the window to provide as much natural light as possible and allow you to enjoy the outdoor greenery.
10. Black & White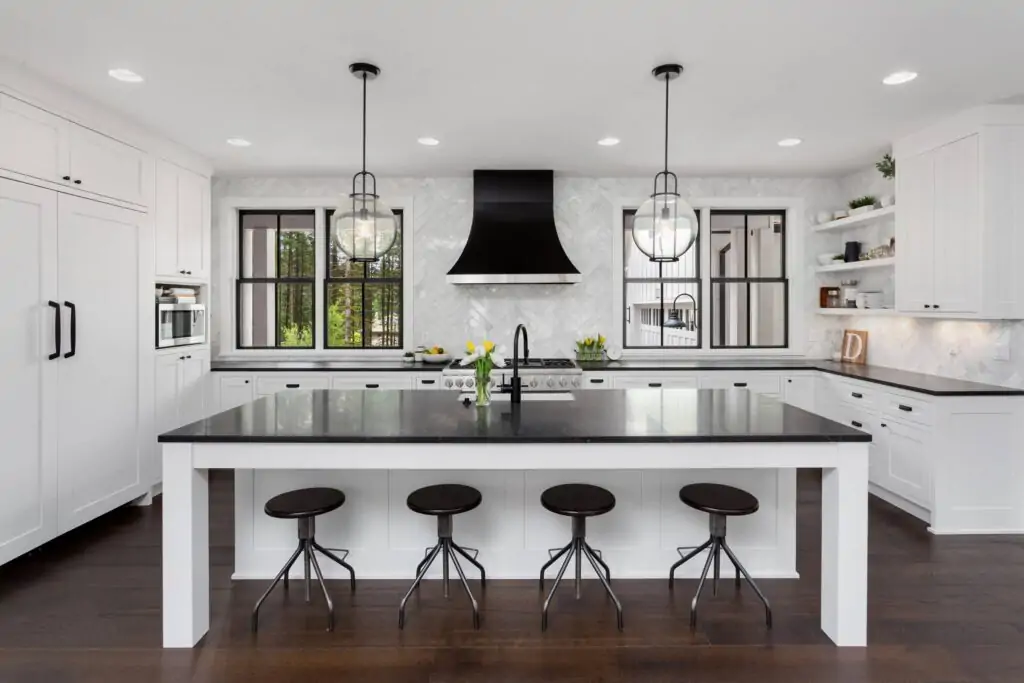 Kitchen ideas with a combination of white cabinets and black countertops are among the most stylish solutions you may have. They usually work best with large spaces where black (other than countertops, it can be applied to the extractor hood, seats, tabletop, and window frames) counterbalances the wall-expanding effect of white.
Still, to avoid a checkerboard look, you might want to add some color to your space like flowers (nothing can beat flowers and green plants when it comes to design), fruit, and, last but not least, the mellow brown floor.
11. Delicate Gray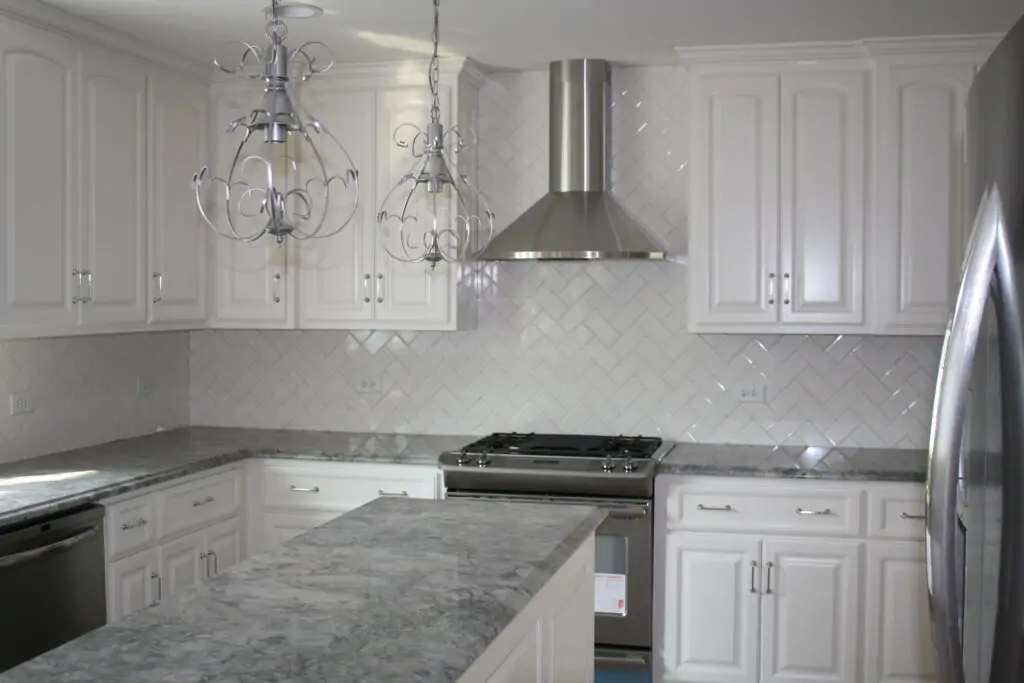 While a blend of black and white is all about sharp contrasts and making a statement, shades of gray produce a considerably mellower and calmer effect. So, kitchen ideas with a combination of white cabinets and grey countertops are an excellent choice if you want to create a space you really enjoy being in.
Still, even if you want to stick to gray and off-white, this doesn't automatically mean that you should forgo black surfaces. In the picture we can see the black refrigerator door and stove top that blend in really nicely. If you want some elements of your design to stand out, use curvy pendant lights and glossy herringbone tiles.
12. More Gray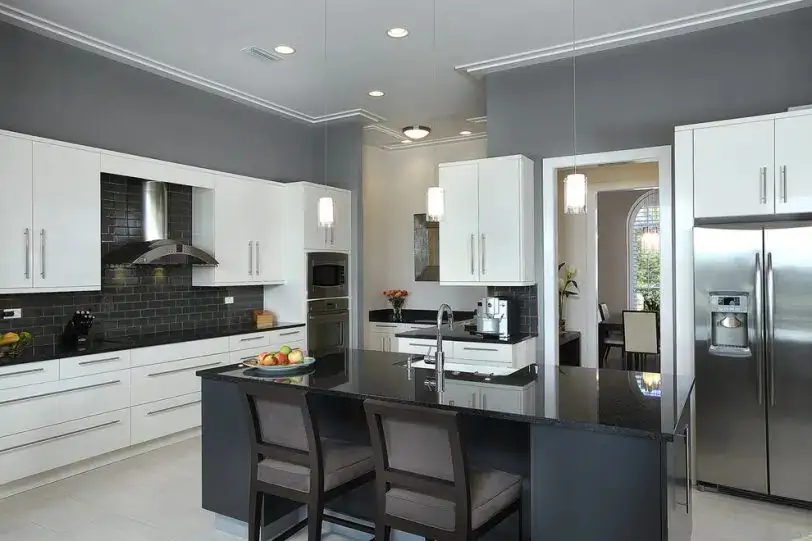 If you like the welcoming neutrality of gray, why not try out some kitchen ideas with a combination of white cabinets and grey walls? When gray is used as a background, all your light surfaces seem even brighter, while black tabletops and tiles get even darker, so it can be a really good idea to use the whole range of monochrome shades. Like in the previous example, pendant lights (although much simpler cylindrical ones) are used to liven up the atmosphere. Note a small bunch of flowers: even if you are a massive fan of monochrome ideas, introducing some color to your space is always the right thing to do.
13. The Precious Metal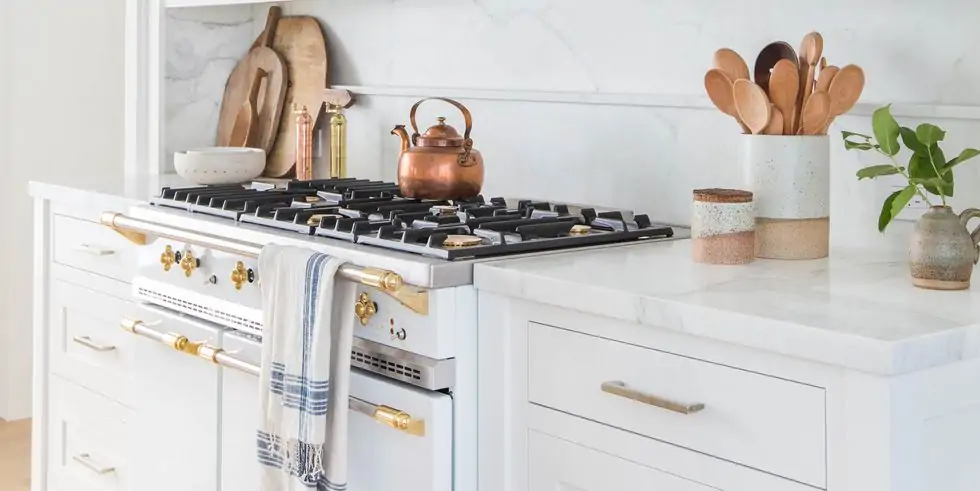 They say that gold goes uniformly well with any color. So, if you want to add the finishing touches to your space, why not pair your white kitchen cabinets with gold hardware? Faux gold handles like ones in the picture are very easy to buy and install; alternatively, if you are a DIY enthusiast, you can simply buy some gold paint and color any handle or other part you like. This is really one of the easiest — and most obvious — kitchen remodel paint ideas to use with white cabinets. When your faux gold accessories lose their color, you simply buy new ones or use the same paint.
To produce an even more striking visual effect, a true 49er might want to pair their gold-colored accessories with some brass (like a kettle) and wood (like spoons and a cutting board). Your kitchen will get some rustic notes that are sure to appeal to even a lifelong city dweller.
Final Word
There are innumerable kitchen ideas to use with white cabinets. Whether your space is large or small, rustic or modern-themed, boasts large bay windows, or has to make do with a lack of natural light, there is sure to be an idea that is 100% ideal for you. All you need is some time and patience to find it.