7+ DIY Tree Branch Fence Ideas: Your Outdoor Space from Natural Materials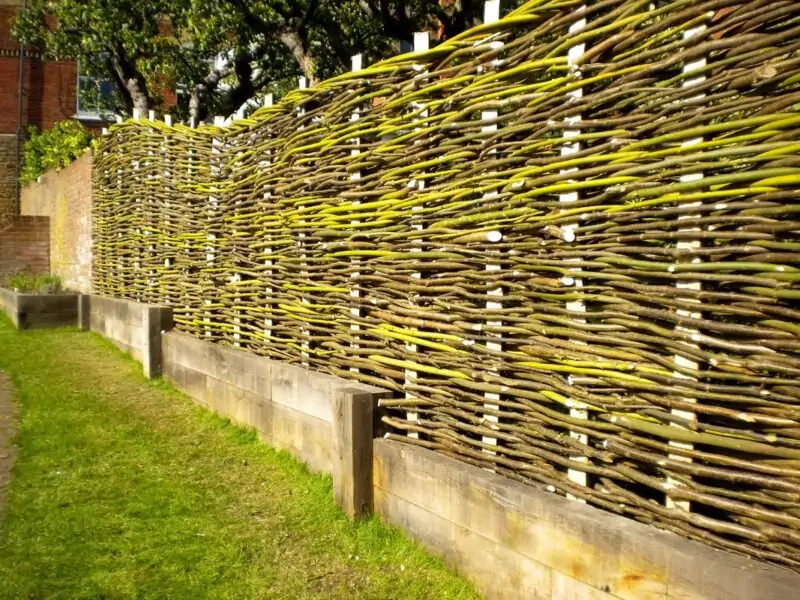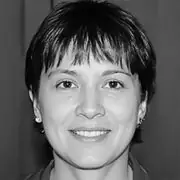 Did you know that you can make a fence with a tree branch? Tree branch fence ideas are cost-effective alternatives to modern fences because, with nature's gift of tree branches, you can quickly create a privacy or garden fence to install around your property. Plus, they help you incorporate natural charm into your outdoor space.
On the bright side, you have various raw materials, from twigs to logs, to help you create fences that suit your design preference. Still, most designs take time and may not suit your space. Regardless, if you are looking for a fencing idea that stands out from the crowd, tree branch fences may be just what you need.
Here are some DIY tree branch fence ideas that can inspire your own tree branch residential or commercial fencing even with no expert skills.
1. Build a Wattle Fence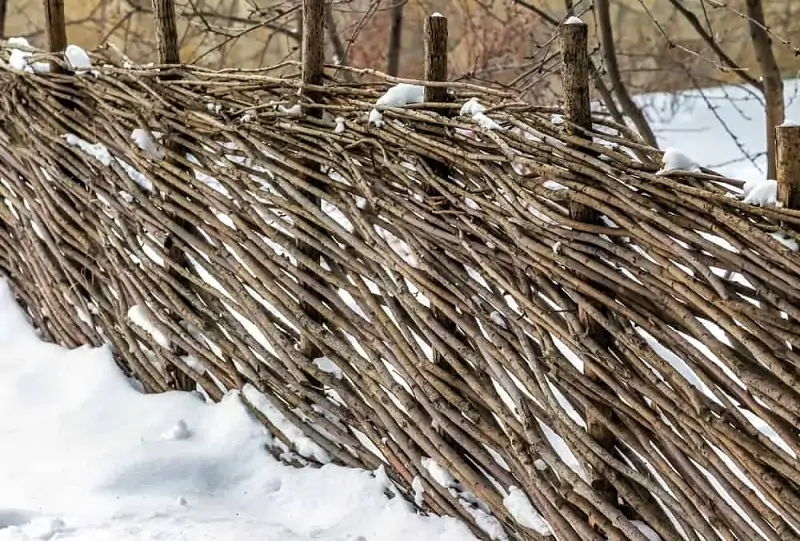 There are so many fencing ideas you can use for your property, but wattle fencing is often one of the most commonly recommended. Wattle fences have a historical origin because people have used them for over 6,000 years to construct ornamental fences around their homes. Still, they will be a great addition to any modern home, as it offers you a charming and rustic look and blends in beautifully regardless of the theme of your outdoor space.
This design typically demands that you weave thin branches or twigs through upright stakes lodged in the ground. Yet, one thing you need to know is choosing the right wood will make all the difference when you want to build a wattle fence. You can use thin branches like willow, dogwood, elm, and hazel that are flexible enough to weave and bend horizontally into the branches, but the stakes should be sturdy so it does not damage quickly. The best stakes for this job will be hardwood stakes.
Pro Tip: If you can't find willow, hazel. Elm or dogwood trees around, don't worry about it. What you need is something flexible enough to weave the branches. So, any tree with light or thin branches will work.
2. Split-Rail Fences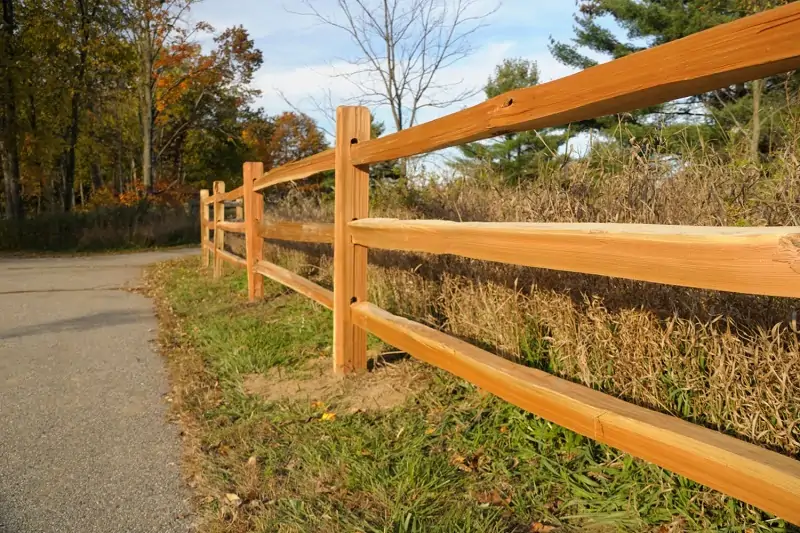 Property boundary disputes can be a headache, but you can avoid them using a split-rail fence. Like the wattle fences, people have used this design since medieval times when their livelihood depended greatly on their personal skills. Yet, unlike the wattle design, this design is low-profile and only demands that you join three to four horizontal branches with some vertical beams to provide the fencing advantage your home needs. To do this, split large branches into roughly equal halves, arrange them in a zigzag pattern between sturdy posts, then weave them together.
Just make sure that the tree branches are the same size so your design does not look hazardous, so you can successfully add classic old-fashioned character to your environment.
Pro Tip: If you have pets and kids at home, fences like this may provide the security you need to protect them. The good news is that you can install a mesh wire around areas your pets and kids often play around to provide the extra security you need to keep them within your property.
3. Twig Screen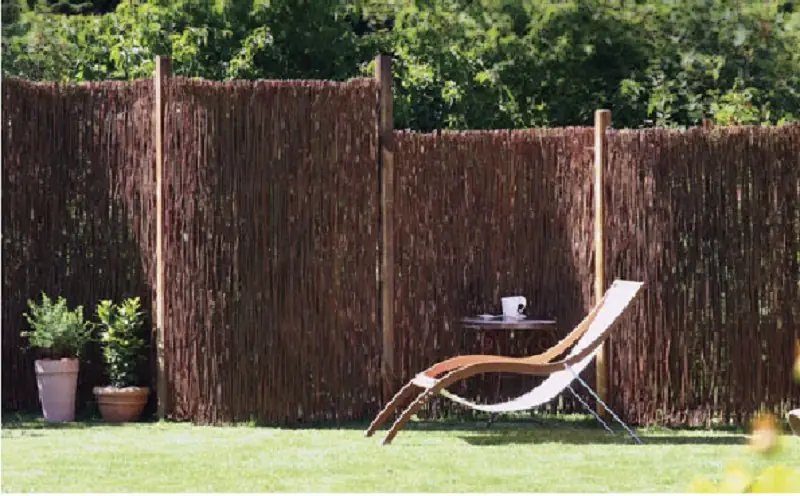 If you want to add a decorative accent to your outdoor space and protect your privacy, a twig screen design is the way to go. This type of fence leaves no gap or space for viewing. Instead, you get a rustic tightly-secured screen that makes it difficult for people outside your home to know what goes on inside it.
For this idea, gather a mix of flexible branches and twigs, preferably willow twigs. Don't worry about the size because any size can work. Also, you will need a rust-proof galvanized wire to help you weave the twigs together. Once you have these materials, arrange them in a grid pattern and use the thin wire to tie the branches together at the intersections. Then, trim off any excess wire.
4. Bamboo Fence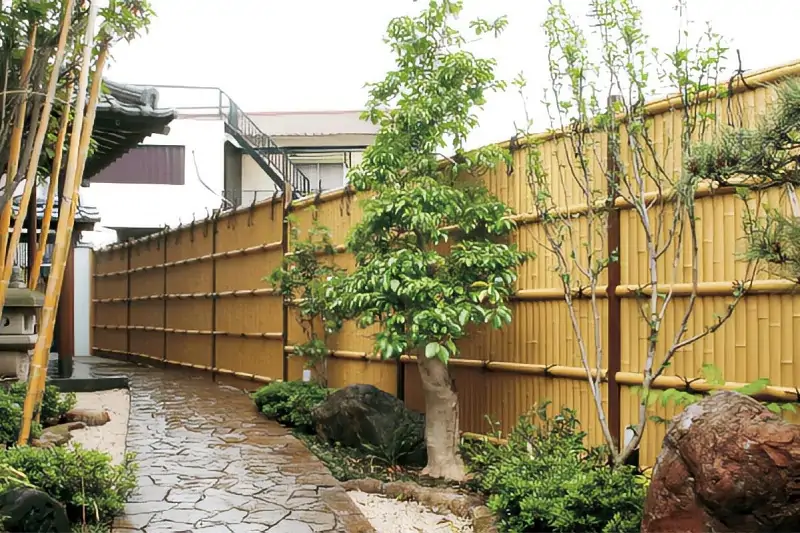 Bamboo fencing is another type of tree branch you will love if you need something exotic to add to your outdoor space. This design idea is common in beach resorts, but that does not mean you can't use them at home. In fact, bamboos are often sturdy and have a natural allure that fits any space.
The simple trick to make this idea work is to choose straight bamboo poles with equal lengths and diameters. This way, you can create something uniform you will love, but you need to get sturdy posts to make the fencing structure sturdy and long-lasting.
Don't just stop there. Add texture and interest to the fence by weaving small branches around the bamboo poles. Since you are using this fencing outdoors, it means they can easily damage due to the harsh weather elements. To avoid this, apply a sealant to protect your bamboo fencing.
5. Stacked Log Fence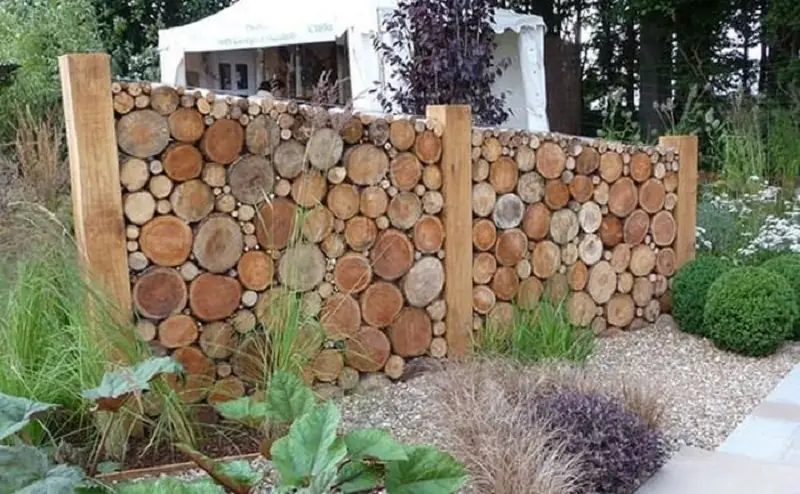 Many people know this fence as firewood fencing because it is made using heavy timber. Still, the stacked log fencing is one of the easiest tree branch fence ideas anyone can try. The simple reason is that the firewood material is something you can easily get around, and all you need to do is continuously stack firewood on top of each other until it gives you that protective fencing barrier you need for your privacy and security.
Still, ensure that when creating stacked log fences, your firewood fencing has a flat base so it will fit snugly when arranged and will not fall off. To avoid this, ensure the firewood is roughly the same size, then start from a flat base, stacking them perpendicularly so they don't roll off after you've spent time stacking them. You can also use some stakes or metal brackets to hold them together.
6. Jack Leg Fencing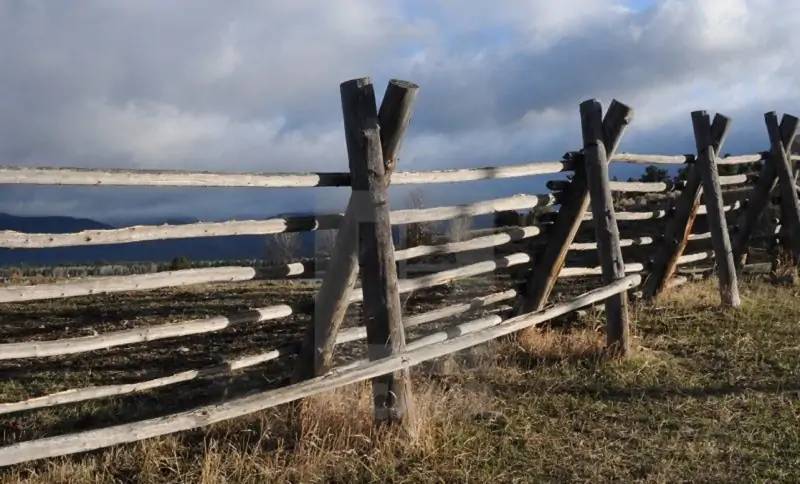 Also known as buck fencing, this style is distinctive from others in this list because they help you form an 'X' shape at the end, giving your home a charming look even from afar. If you live in a rural area or have a ranch, you will benefit more from this fencing idea, especially if you rear livestock. This fencing idea will help safeguard your livestock and create a natural boundary around your traditional home.
All you need to do is drill holes in the ground and insert your branches or logs while fixing the logs in a zigzag pattern to help you form an X shape. Then hold them in place with top and bottom horizontal logs and get a wire or rope to hold the weight of the branches together.
7. Lattice Fencing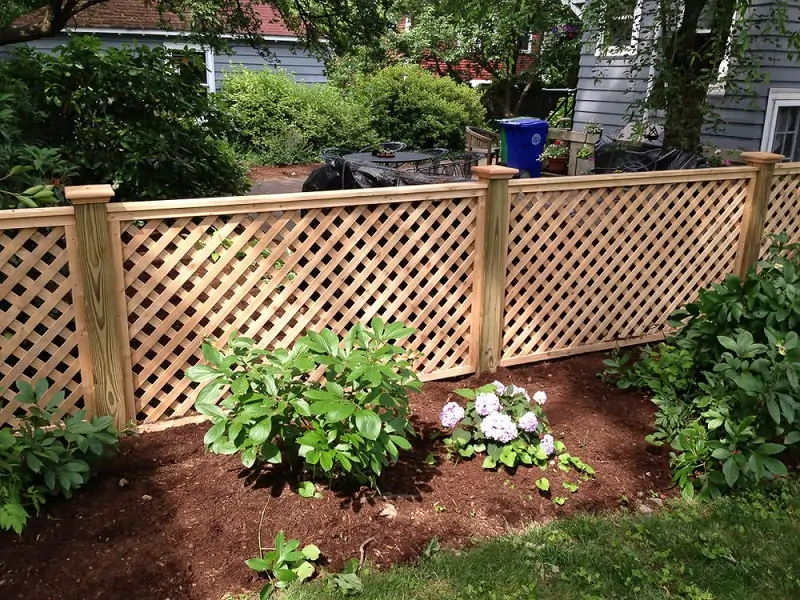 Lattice fencing looks good in any setting, but if your property has a lot of natural light, your outdoor aesthetic appeal will intensify because when the light reflects on the fence line, it will create interesting patterns and shadows that add natural charm to your environment. This fencing looks like a woven mat, with the only difference being that you need to leave some gaps between the woven twigs to allow light to pass through. Hence, if you want to create privacy barriers, this fencing idea won't be a good choice.
Tree Branch Fence Ideas FAQ's
In this section, you will find the answers to the most common questions about how to use a tree branch to create a fence.
What Is a Tree Branch Fence?
Tree branch fences are made using natural materials, such as branches, logs, and twigs. Plus, it does not involve using metal components like modern fences.
What Trees or Branches are Best for Making a Tree Branch Fence?
There are many options you can choose from, including oak, cedar, and pine. Then again, the best types of branches or your personal use will depend on the look you are going for and the fencing idea you want to create.
How Do I Install a Tree Branch Fence?
Each fence has its unique installation style. For instance, you need to install jack leg fences by drilling holes in the ground and inserting branches or logs, while the wattle design requires that you fix the stacks in the ground and weave the flexible branches around them.
Conclusion
Fences are an essential addition to any home. From defining property boundaries to providing privacy and security and serving as a decorative feature for your outdoor space, they will make your home beautiful, and living within your property will feel safe. Yet, you don't have to settle for a boring, standard fence when you can incorporate natural elements like tree branches to create a unique and beautiful fence design on your property. Whether you choose a wattle, split-rail, twig screen, stacked-log, jack-leg, or lattice fence, the result will be a one-of-a-kind look that will set your yard apart from the rest. Give one of these tree branch fence ideas a try, and watch your outdoor space transform in a flash.