7+ Decorating Ideas for the Corners of Your Living Room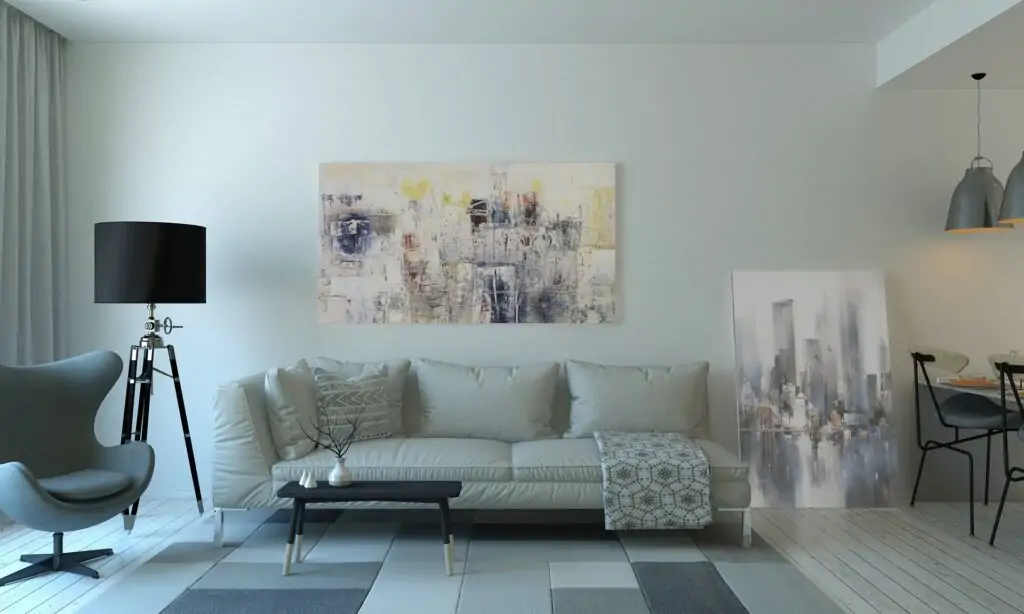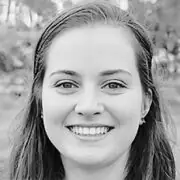 Are you looking for decorating ideas for the corners of your living room to spruce them up a bit? Are you tired of the same old decor and looking for some creative ideas to liven up your space? Well, you certainly need some advice. Decorating your apartment doesn't have to be expensive or time-consuming if you know some useful tricks.
With a few creative decorating ideas, you can easily brighten up the corners of your sitting chamber and make it look stylish without going over budget. From utilizing floor lamps to adding a fireplace, there are many ideas and ways to incorporate creative design elements into your reception area.
Whether you're looking for a subtle yet sophisticated look or a bold and vibrant style, these creative decorating ideas for living room corners will help you create the perfect ambiance.
Utilize a Floor Lamp to Brighten Up the Corners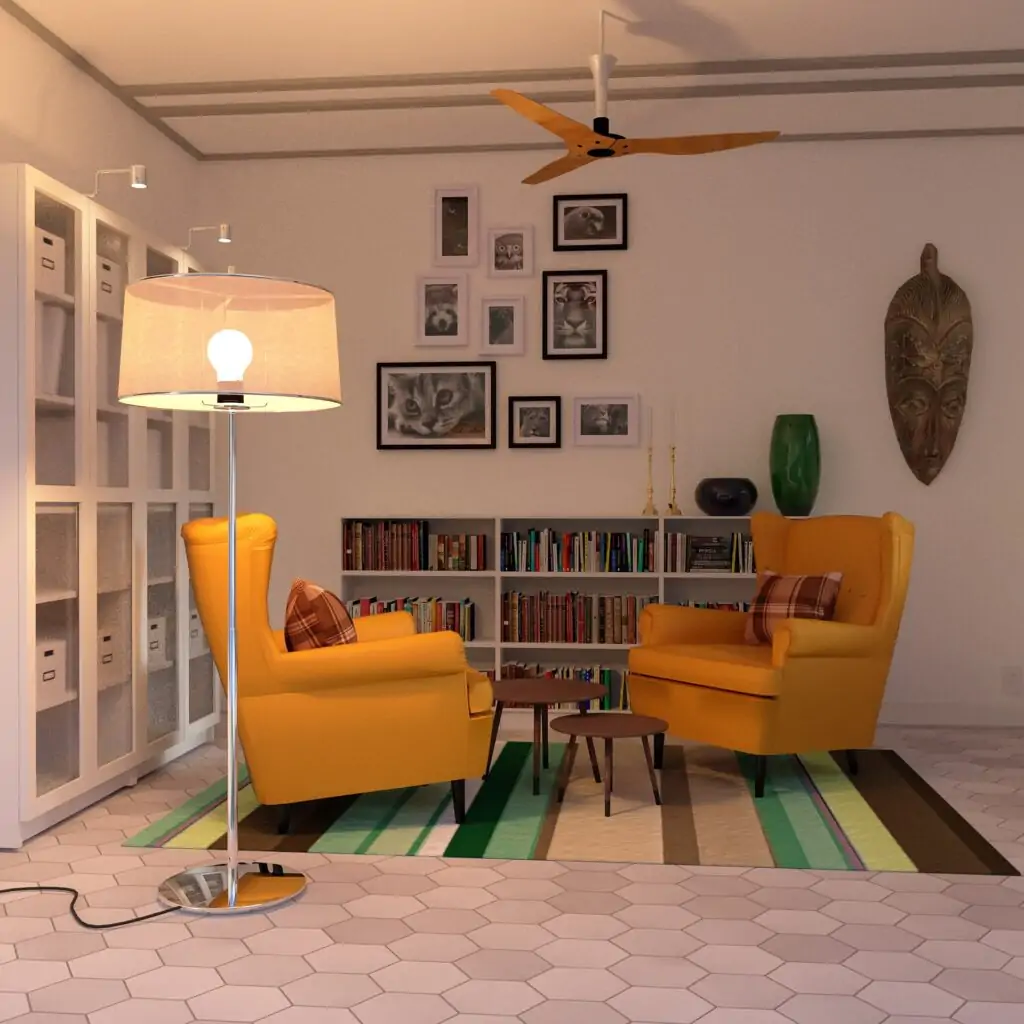 While searching for decorating ideas for the corner in your living room, you can never go wrong with a floor lamp. A floor lamp is a perfect addition to the darker corner areas because it provides a warm and inviting ambiance.
You can choose from a variety of styles and colors to match your current decor and create a stylish look. Not only are floor lamps relatively inexpensive, but they are also very versatile and can be used to light up any part of your living room, so the corner is not the only option for it.
A floor lamp can easily be moved around the apartment, which makes it a great choice if you're planning to rearrange your furniture. If you have children or pets, a floor lamp is a good option because it's easier to clean and has lesser chances of getting broken compared to a table lamp.
Hang a Few Mirrors to Create a Visually Appealing Look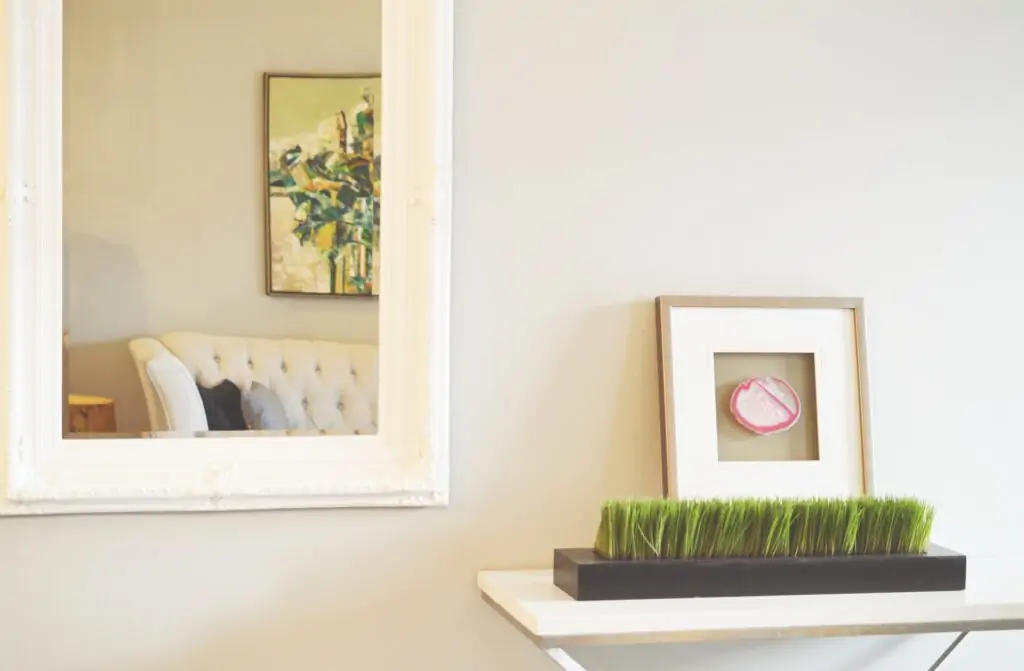 What else can I put in a corner of the living room? Arguably, the best-known way to visually enhance any area — including corners — is to hang some mirrors. This simple yet effective solution is sure to create a cosmic feel for your apartment.
Mirrors in interior decorating are great and an excellent way to add visual appeal to any room. They create an open and spacious feel, as well as a modern and sophisticated ambiance. Mirrors are perfect for the corners of your reception area, although they're often overlooked when decorating.
What makes mirrors a truly great way to add visual appeal to your sitting chamber is that they make it possible for you to see the entire apartment at once. You can use them to make the room look bigger, or to draw attention to your favorite decorations and accessories.
If you're planning to hang decorative mirrors, make sure to choose a style and color that is consistent with the rest of your decor. You want your decorative mirrors to look stylish and appealing, not tacky and out of place.
Adding a Fireplace to Create a Cozy Atmosphere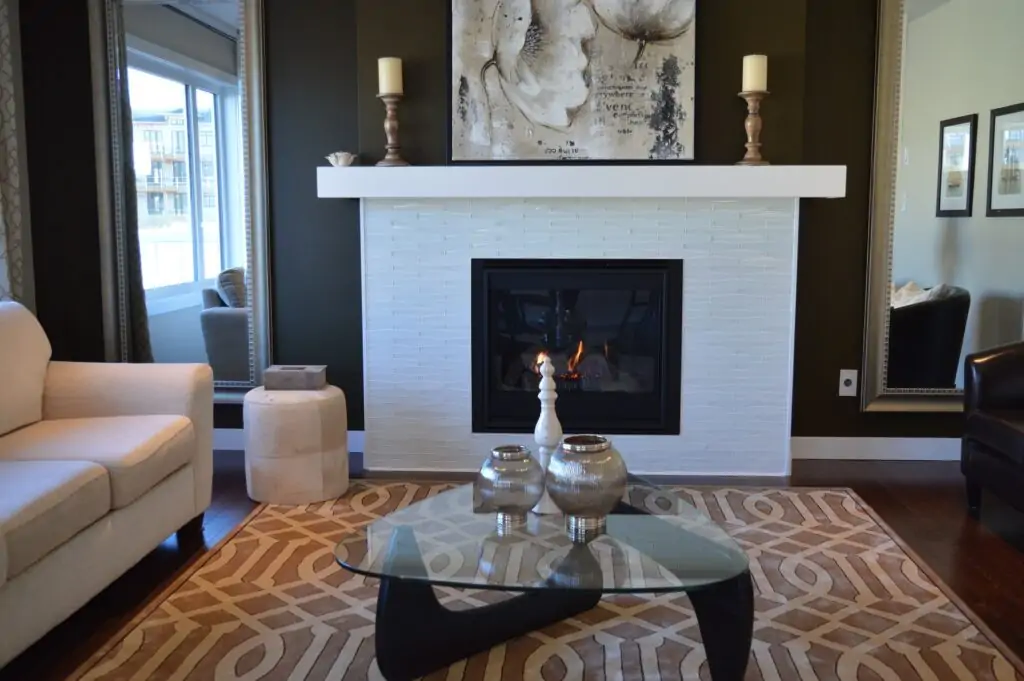 Fireplaces are more than just functional; they can also be beautiful and create a cozy atmosphere in any room. Fireplaces are one of the best ways to warm up your sitting chamber, especially during the colder months.
They not only keep you warm, but they can also add a beautiful aesthetic to your design. If you're looking to add a warm and cozy ambiance and draw attention from the corner areas, a fireplace is a great way to do so.
While it may not be appropriate for every living room, a fireplace is a great way to bring a touch of sophistication and style to your space, and they serve as a great and highly popular decorative element.
Even if your home is equipped with central heating, a faux decorative fireplace is sure to make your room feel cozier. Place mirrors in the corners to flank it as they did in the picture, and — voila! — you've got a perfect place for spending time with your family and friends.
Increase the warmth and charm of your home with our design ideas for a living room with a fireplace.
Corner Fireplace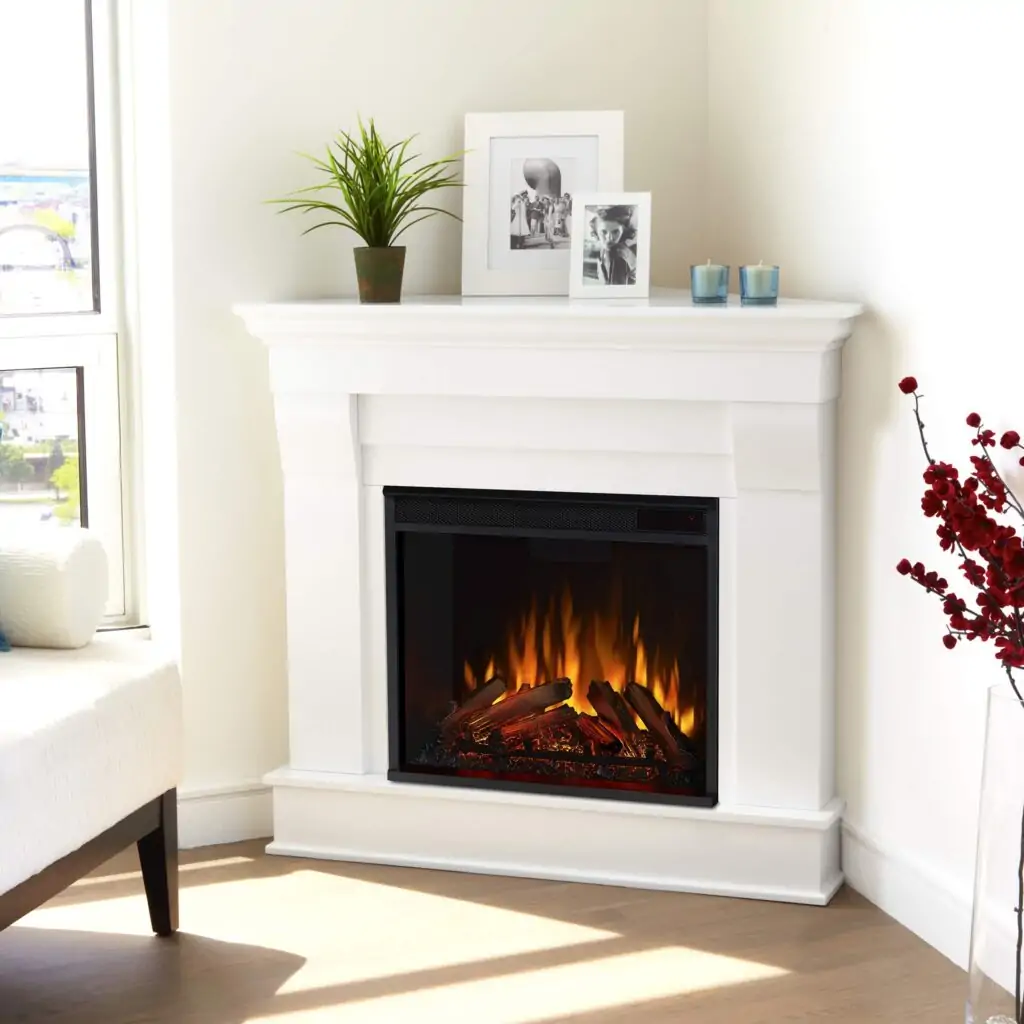 What's more, there are numerous decorating and design ideas for a small living room with a corner fireplace: they are ideal if your area is not wide enough to place the fireplace in the center. This is truly one of the better ways to create a stunning focal point.
If you're planning to add a fireplace to your reception area and want to go for a real thing, make sure to plan ahead to ensure that it meets safety standards. You'll also need to make sure that you have the proper ventilation to prevent the room from filling with smoke. Fortunately, there are numerous electric fireplaces available that are very easy to install and maintain.
Use our step-by-step fireplace painting guide to add a fresh coat of paint to your fireplace and match your overall interior style.
Utilizing Wallpapers and Wall Art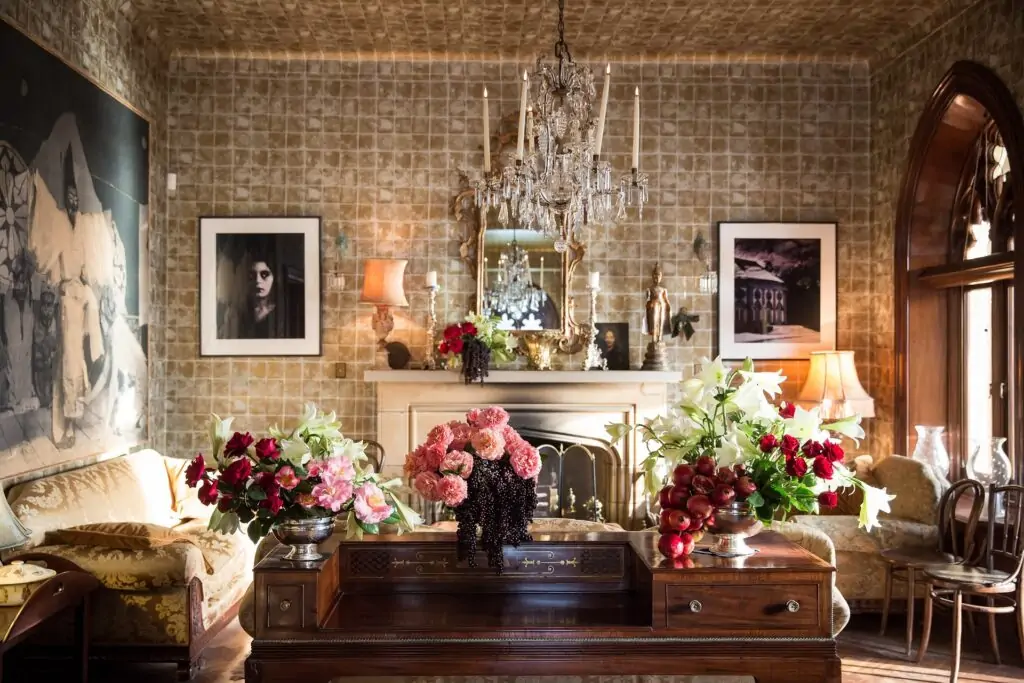 If you're looking for unique decorating ideas on how to decorate the corners of your living room, making use of wall art and wallpapers is a very good option, as they are a stylish way to add color and personality to the corner areas.
You can use a variety of different wallpapers and pieces of wall art to create a unique design that suits your personal taste. Whether you prefer a bold and vibrant style or a subtle and sophisticated look, wallpapers and wall art are a great way to spruce up the corners.
As both wall art and wallpapers come in a wide range of styles and designs, you are sure to pick out a wallpaper or a piece of wall art that matches your style, interests, and ideas. They are also a great way to add visual interest to the room and create a unique look.
Utilizing Indoor Plants to Bring Life to the Room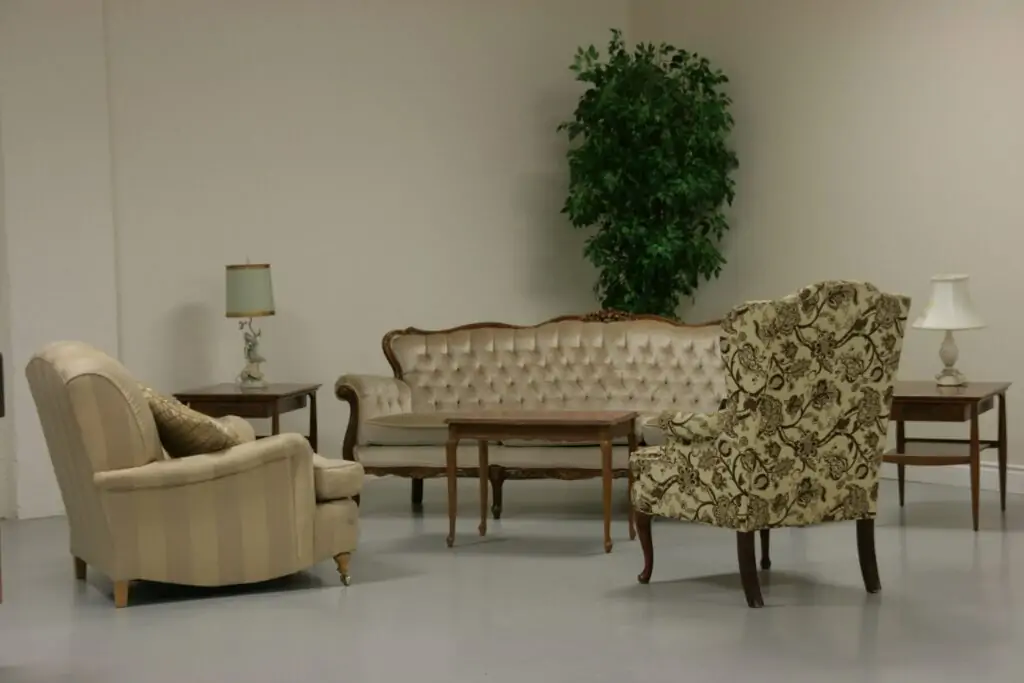 If you're searching for decorating ideas you can use for the small corners of your reception area or wondering what to put in a small corner of your living room, then you can't go wrong with indoor plants.
Indoor plants are a great way to bring life and color to the corners of your sitting chamber. By strategically placing plants in dark corners, you can not only spruce up the reception area but also purify the air. There are many different types of plants you can use, and your choice is virtually endless.
There are plants that thrive in low light, such as ferns, and there are also plants that thrive in high light, such as orchids. The best way to determine the right plants for your reception area is by researching the type of light the plants need.
You can add plants to your windowsills to bring more life and color to the room, or you can use decorative pots, which you can place on tables or bookshelves.
Installing a Window Seat for a Cozy Spot to Relax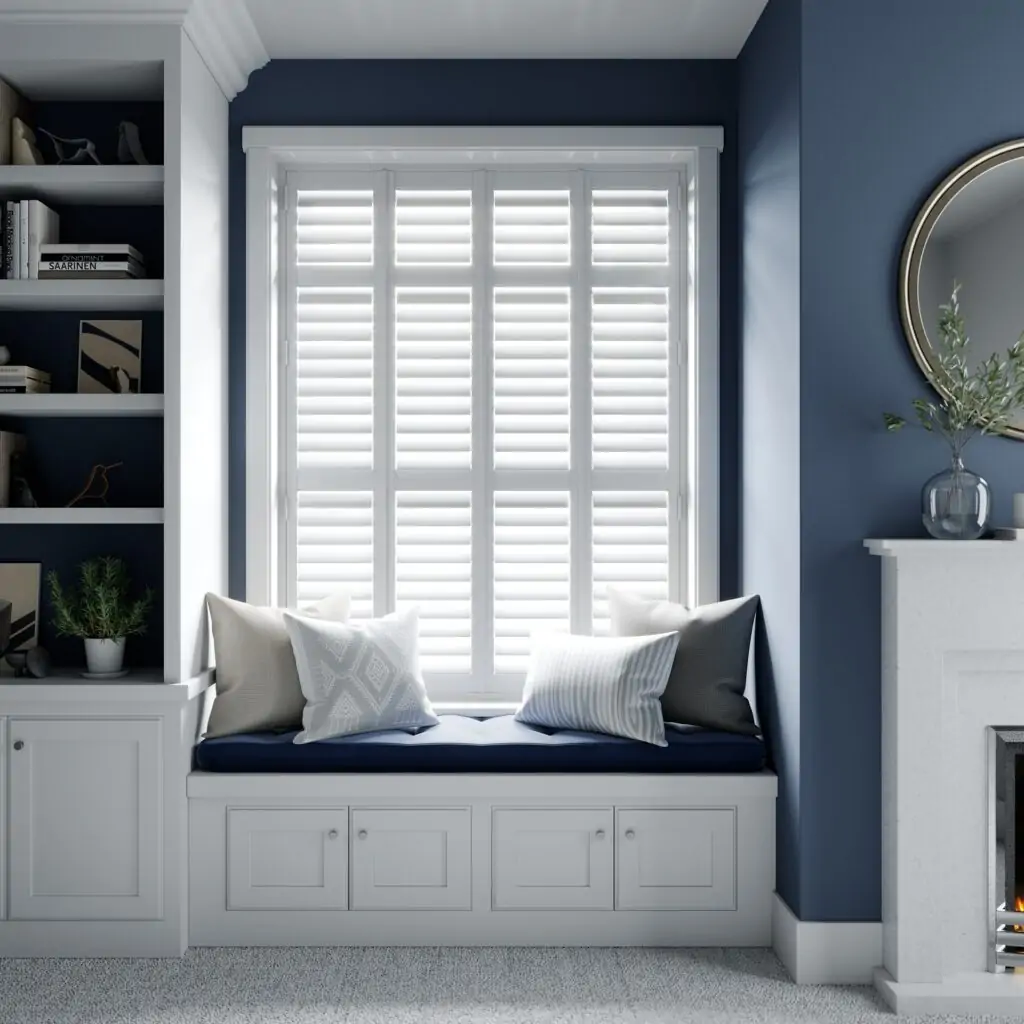 If you're looking to create a cozy spot to relax in the corners of your sitting chamber, consider installing a window seat. Window seats are fantastic spots to relax and catch up on reading or watching TV.
If you're trying to create a spot to relax in the corners of your reception area, try to locate the window seat in an area that receives a lot of natural light. Doing so will help create a relaxing atmosphere in the space and make the spot feel more inviting.
Creating a Reading Nook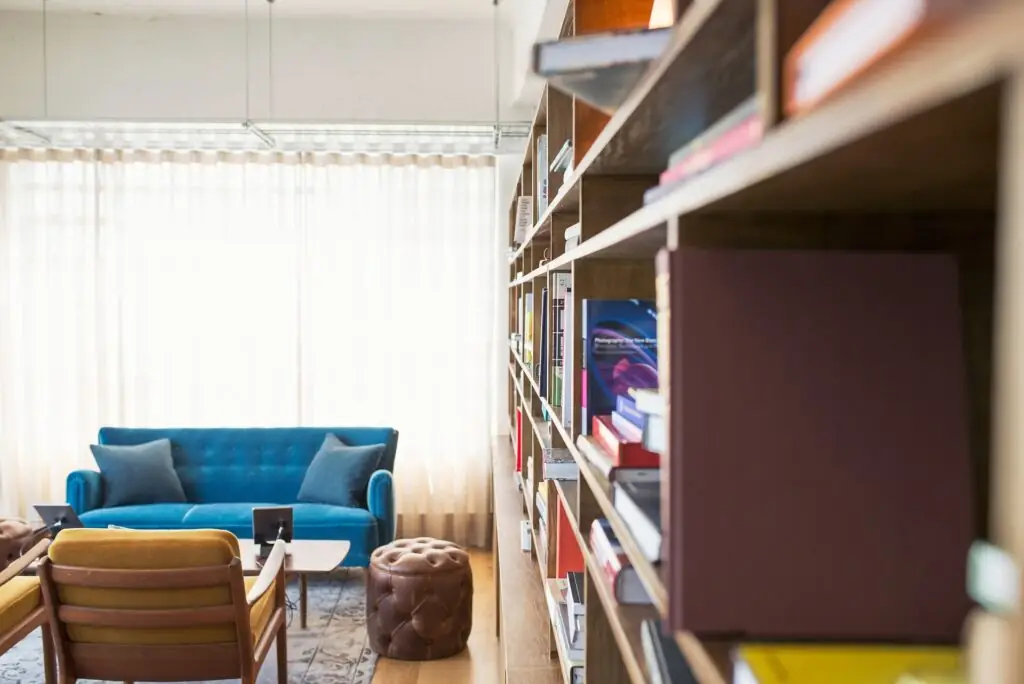 A reading nook is a fantastic way to brighten up the corners of your living space and create a little paradise where you can be on your own. Even if you literally have a small space and budget for a bookshelf there are still ideas you can choose from. You can create a reading nook in any corner of your area, but the best spots are corners with a lot of light.
To make the reading nook feel extra special, try to incorporate some decorating touches. Place a rug or a few cushions on the floor to make the reading nook more comfortable, and add a few decorating pieces to make the space more inviting.
We can help you elevate a bookshelf from mere storage to a stylish and functional focal point with bookshelf decorating ideas.
Add Rugs and Throw Pillows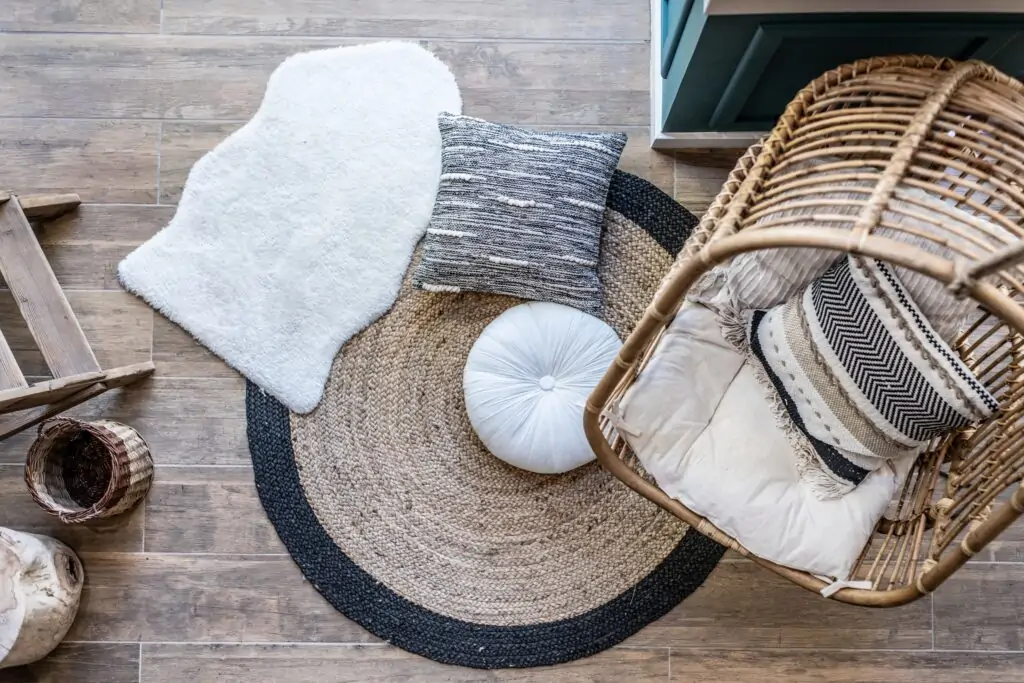 If you're looking to add texture and color to your area, throw pillows and rugs are a great option! You can use them to brighten up the corners of your space and create a cozy and welcoming look.
Throw pillows, for example, are a great way to add texture and color to the corners of your sitting chamber. You can use them to create a cohesive look throughout your space and add a splash of color with ease.
Similarly, rugs are also a great way to add texture and color to your sitting chamber. They're perfect for transforming any apartment and can help tie the look of your room together.
Rugs come in a variety of styles, sizes, and textures, so you're sure to find one that suits your living space.
Wrapping up
These are just some of the creative decorating ideas for the corners of your living room. Remember, no matter which ideas you use, you want your space to look stylish, and stylish doesn't always mean complicated.
Whether you want to go bold and vibrant or subtle and sophisticated, there is always an option for you. These creative decorating ideas will help you create the perfect ambiance in your sitting chamber.