Exploring the Lighting Driveway Ideas for Your Property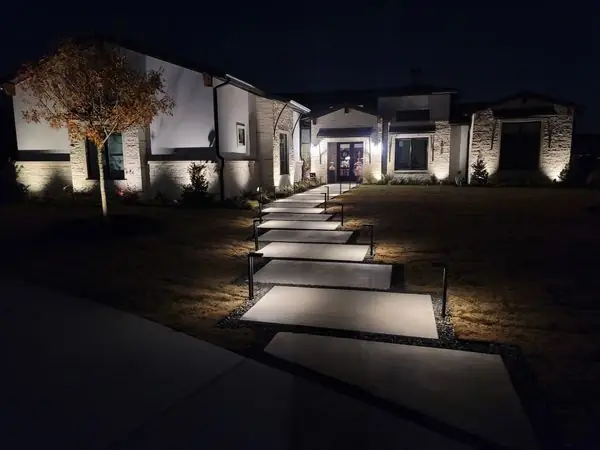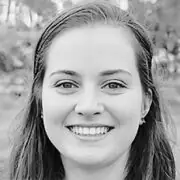 The driveway is an integral part of your home's exterior aesthetic and can be an important element of the overall design of your property. Not only can the right choice of lighting driveway ideas help create a beautiful and inviting entrance, but it is also essential for improving visibility and safety.
In this article, we will explore various ideas that can help you illuminate your space in style. From solar-powered lighting to path lights and even creative DIY projects, we'll provide you with plenty of inspiration and advice so you will be able to find the perfect solution for your home.
Choose a Solar-Powered Option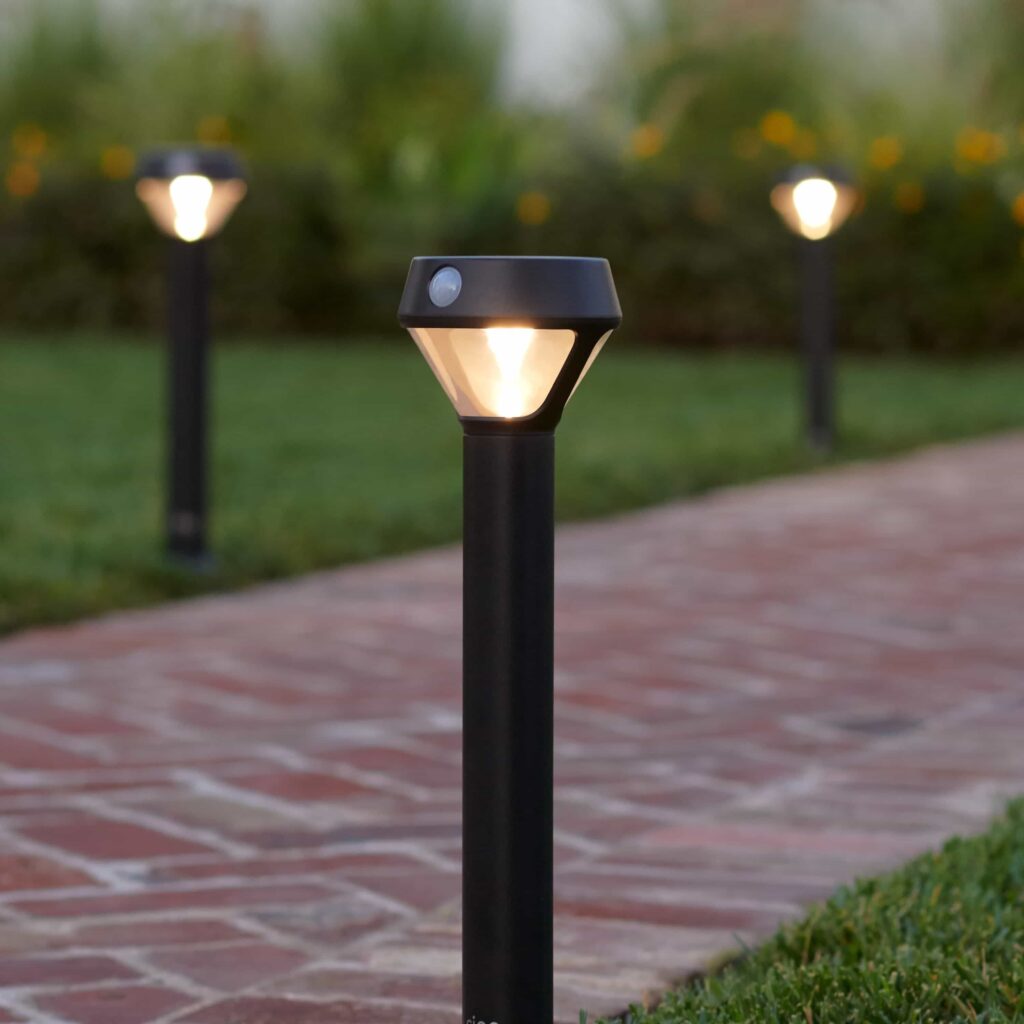 A solar-powered option is a great way to add a touch of style to your home and ensure your safety. Plus, having decided on solar power, you don't have to worry about running a power line. In the long run, this is the most convenient and cost-effective option you have.
One of the most popular driveway lighting ideas is to use solar-powered landscape lights. They come in a variety of shapes and sizes, so you can choose one that best fits your home's aesthetic. Whether you opt for a classic look, or something more modern, they will surely make your home entrance shine. They are also easy to install and require no wiring.
In addition, you can also consider using solar-powered security lights. They are motion-activated, so they will only turn on when motion is detected. This makes them an excellent choice for adding extra security to your driveway, as well as providing illumination when you are coming or going.
Overall, solar-powered options are eco-friendly and will save you money on your energy bills, as well as provide a great way to improve the appearance of your home.
Install Wall-Mounted Lights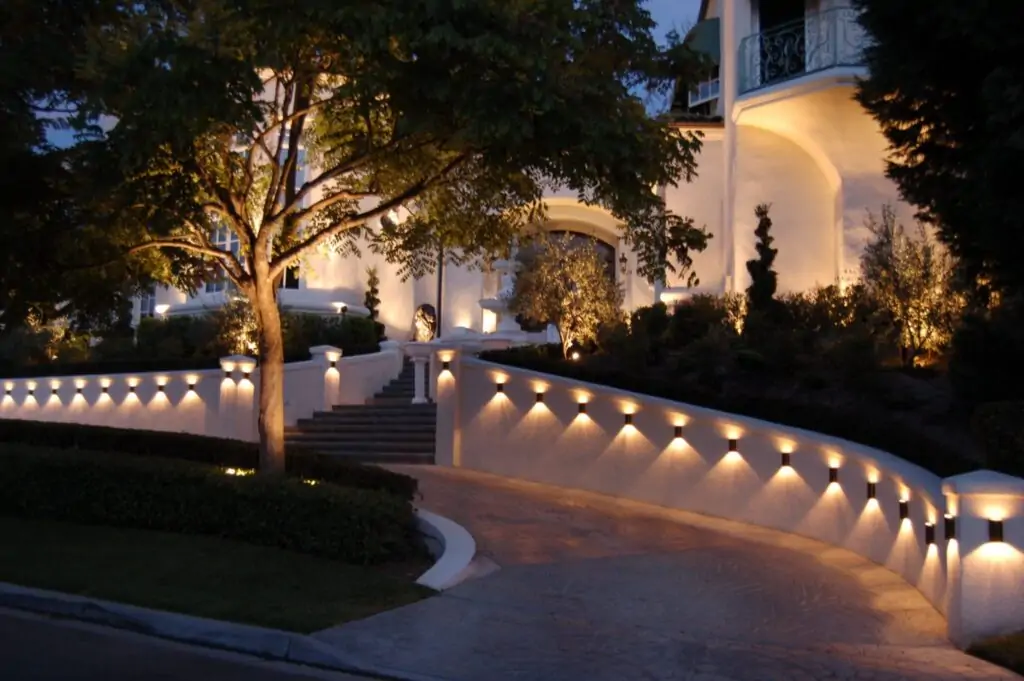 If you are looking for driveway light ideas, wall-mounted ones are a great option. Not only do they look attractive, but they can also be used for security purposes as well.
These types of outdoor illumination might be a great choice for your needs, as they don't require a lot of space and can easily be installed in small spaces. From rustic and vintage designs to contemporary and modern looks, you will be able to find a wall-mounted light that perfectly complements your home's exterior.
Another great benefit of wall-mounted lighting is that you can install them anywhere along your home entrance. This means you can avoid any unsightly wires or poles that may detract from the look of your outdoor space.
What About Post Lights?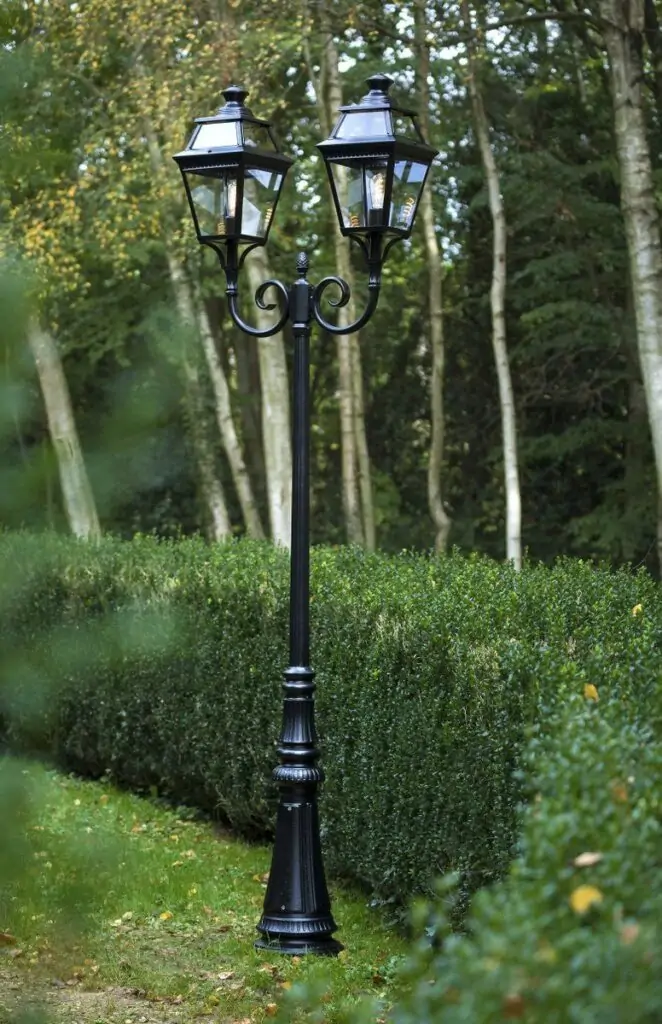 When it comes to lighting a driveway, post lights are a classic and effective way to get it done. With their time-tested designs, they are all about following an established tradition. These types of illuminations are available in various sizes and styles, providing the perfect look for your home, no matter your budget.
On top of that, with their energy-efficient designs, post-lighting is a great way to reduce your energy costs while still providing a stunning look.
Modern post-lighting is a great choice for those who want to make a statement. They feature sleek designs with minimalistic lines and shapes and can be used to create a contemporary atmosphere around your driveway.
However, keep in mind that they are usually powered by electricity, so you'll need to have an outdoor electrical outlet to plug them into. Alternatively, you can connect them to the electrical system of your house, but you will need to hire an electrician to do this properly. So, while looking through the driveway lamp post ideas, be sure to consider the labor costs when budgeting for your project.
Low-Voltage Spotlights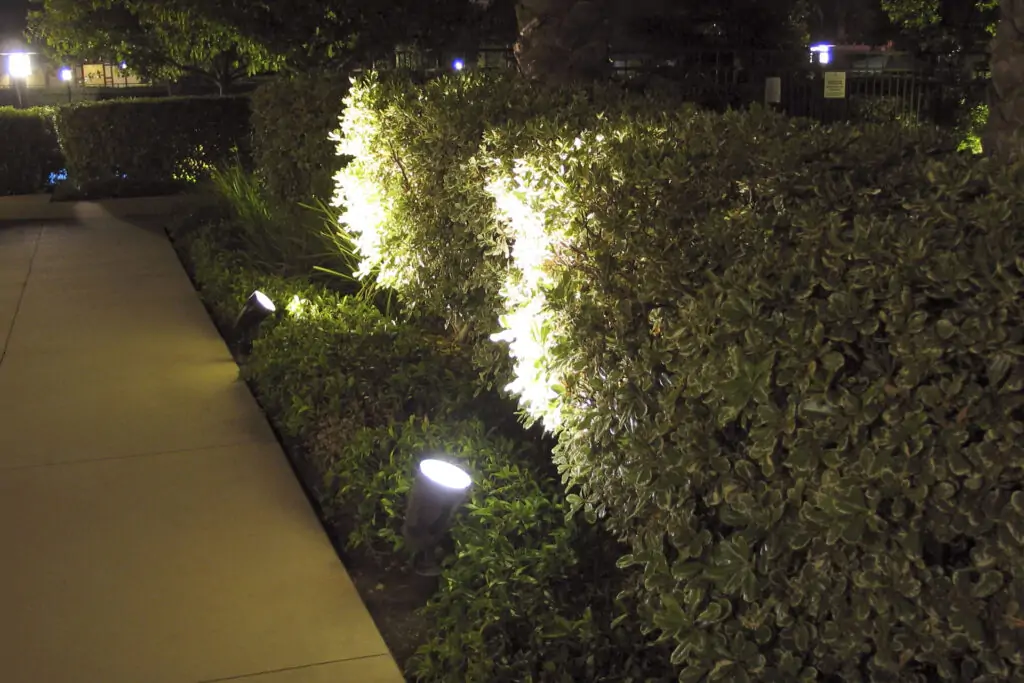 Are you looking to upgrade your home's exterior with stylish, modern driveway lighting ideas? Low-voltage spotlights are an ideal option for homeowners looking to create a warm, inviting atmosphere in their driveway.
Low-voltage spotlights use a fraction of the electricity of traditional fixtures, making them an excellent choice for both cost-conscious and environmentally-minded homeowners. Not only that, but the low-voltage bulbs are long-lasting and can provide vibrant, consistent shine for years to come.
When it comes to installation, they are incredibly easy to install. Most models simply have to be plugged into the existing power outlets in your driveway. Once plugged in, you can adjust the direction of the light to fit the desired illumination area.
Incorporate a Rope-Lighting
​​Rope-lighting is an innovative driveway lighting design solution that can provide great aesthetic appeal and added security to any home. It is suitable for both residential and commercial applications and can be installed in a variety of ways. The flexibility of rope lighting makes it a great way to light up an outdoor area, so you can make the most of the space you have available.
This option features a flexible plastic tube that contains small LED lights. It is available in various lengths and colors, so you can find one that suits your style and needs. It is easy to install and requires no hard wiring. Most of these lights can simply be plugged into a wall outlet and are often weatherproof and resistant to heat, cold, and UV rays.
On top of that, the good thing is that this alternative is usually much more affordable than traditional types of illuminations. The initial cost of the lights is often lower than that of other fixtures, and they use less energy, so they can help you save noticeably on your electricity bills.
Install Bollard-Lighting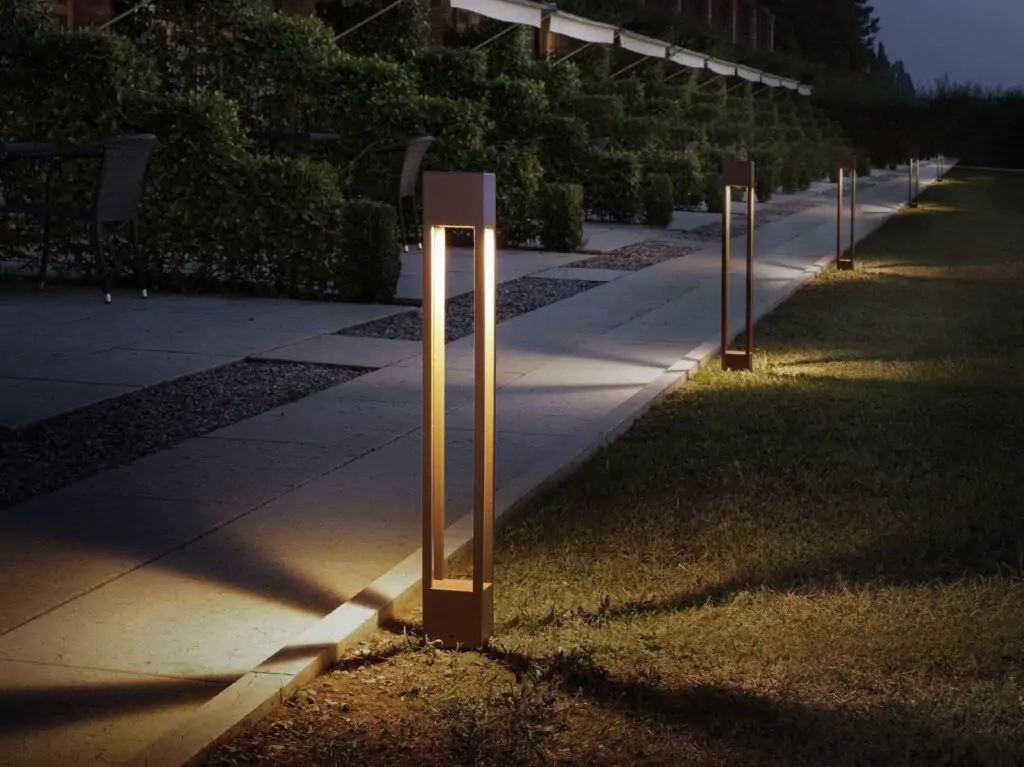 If you are wondering how to light up a driveway, consider installing bollard lighting. They are short, sturdy posts that provide both functional illumination and aesthetic appeal. The classic round metal design never really goes out of fashion and is well worth giving a try. Bollards are durable and long-lasting, which makes them a great option for high-traffic areas. They can also be customized with different colors or finishes to match the aesthetic of the home.
Some bollard lights are solar-powered, which makes them a cost-effective and eco-friendly choice for those looking to save on energy costs. Others are wired into the electrical system, providing more flexibility in terms of installation and brightness.
If you are looking for a more contemporary design, concrete bollard lighting is a popular option. Bollards equipped with LED lights are energy efficient and provide bright and even light distribution.
The Bottom Line
Illuminating a driveway can be a simple and effective way to enhance the overall aesthetic of a property and increase safety for those entering and exiting. By considering the various options available, including solar-powered lights, low-voltage lighting, and traditional incandescent bulbs, homeowners can choose the best solution for their needs and budget.Additionally, incorporating unique and creative design elements such as pathway lighting and post lights can add a touch of personality to a home entrance and make it stand out. So no matter what lighting driveway ideas you choose, a well-lit driveway can be a beautiful and functional addition to any home.