Discover 7+ Amazing Kitchen Ideas for Black Appliances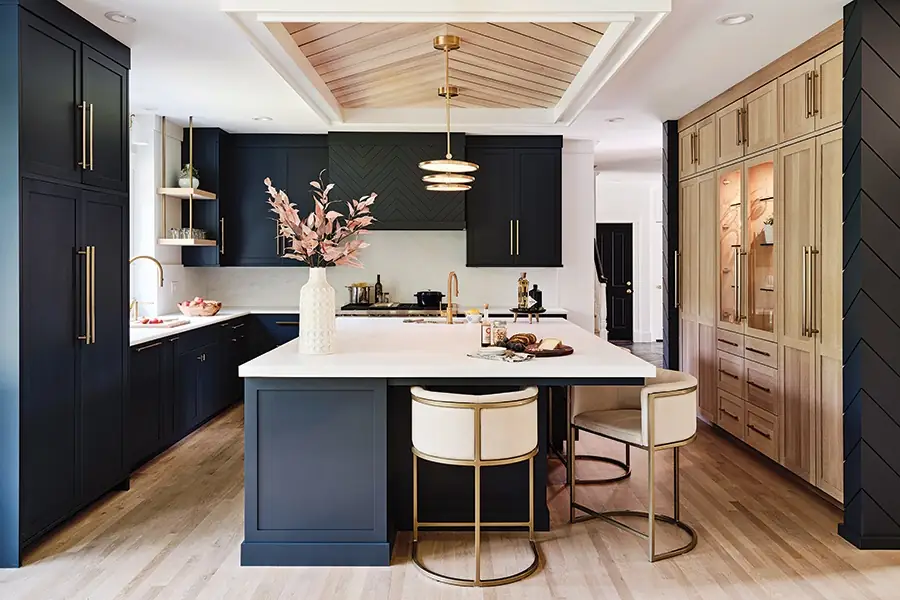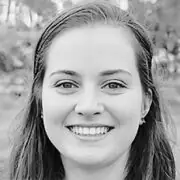 Are you looking for kitchen ideas for black appliances? They have been gaining in popularity over the past few years, and it's easy to see why: they look sleek and modern and add a stylish contrast to other elements in the house. While black appliances may seem intimidating at first, they actually offer an array of exciting design possibilities.
Whether you are searching for a complete kitchen remodel or just want to spruce up your existing design, here are some amazing kitchen decor ideas with black appliances that you can use to create a stunning space.
Modern and Minimalist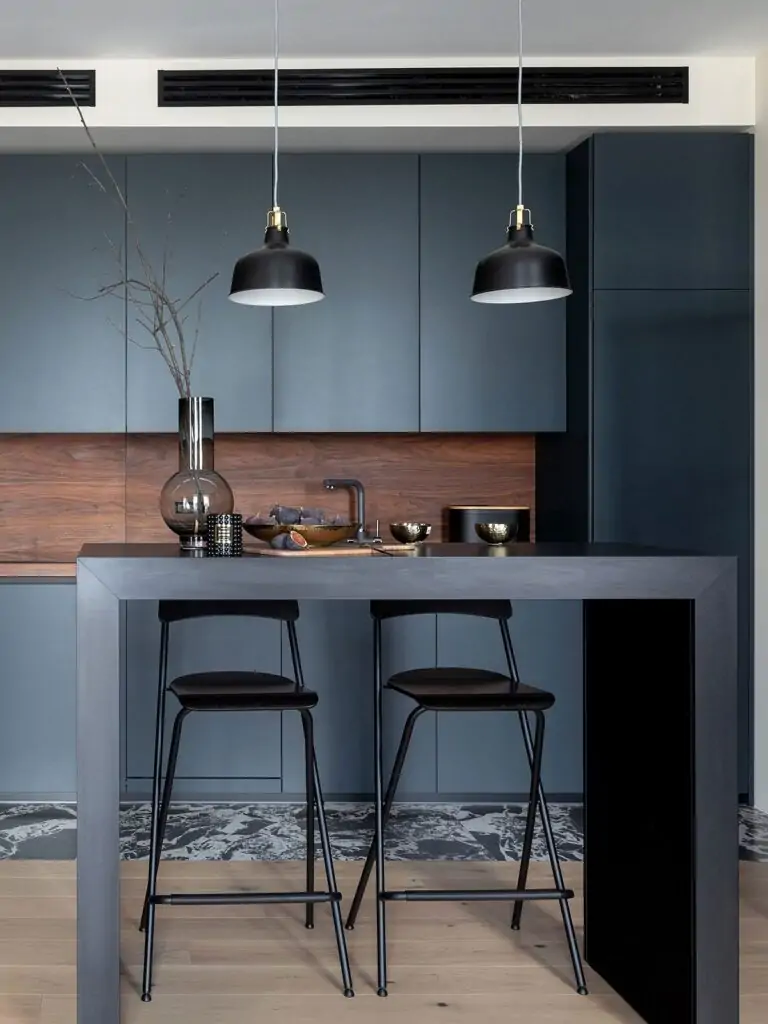 Black appliances are often seen in contemporary and modern kitchens. They can bring a sense of sophistication and style to any design. This modern, minimalist look is great for those who want to make a statement. Choose sleek, black appliances, then pair them with white or light gray cabinets to create a contemporary look. To add a touch of warmth, consider adding a neutral backsplash or accent wall with wooden elements.
Whether you're searching for a sleek and modern style or something a bit more traditional and classic, black appliances can help you achieve the look you're after. They also provide a wonderful contrast against white walls and countertops and can make your home space look larger and brighter.
What's more, simple and modern bar stools can be a great way to bring in elegant vibes while still keeping the design minimalistic. Additionally, use neutral colors in the textiles and wallpapers you select. This will create a crisp and refined appearance that will help the black appliances to stand out.
Retro Style Ideas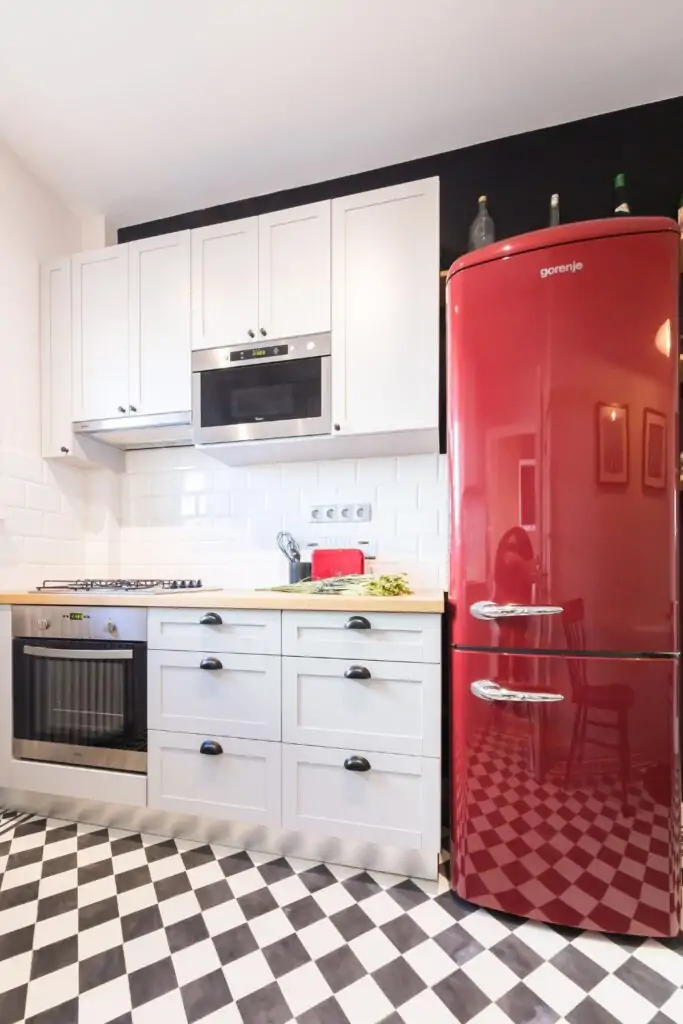 When it comes to kitchen ideas with black stainless steel appliances combining them with a few retro touches can create a unique and eye-catching look. To get started, choose a palette that will provide a sense of continuity. Black and white are classic colors that go well together and can be combined with brighter colors like red or yellow for an even more striking retro style.
Besides, you can go for an old-fashioned stove or refrigerator with enamel finishes and classic handles. Retro-style ovens and microwaves can keep nostalgic feelings too. On top of that, don't forget that subway tile is a classic look that can be easily paired with black appliances. You can adjust the pattern according to your preferences or pick a unique color to create a special design.
Get Creative with Storage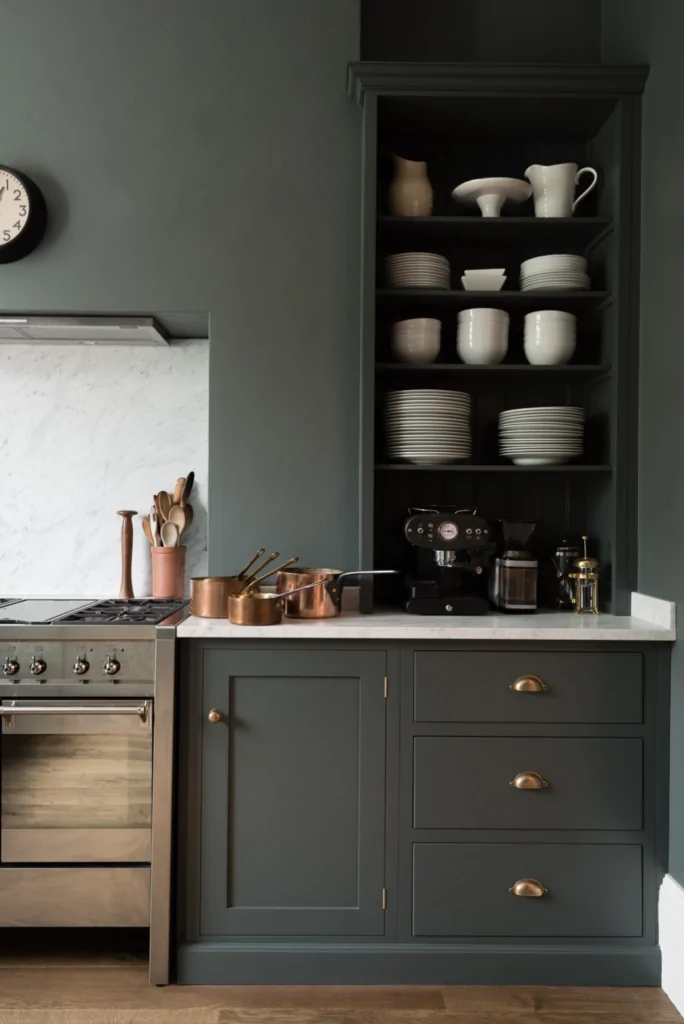 If you are searching for kitchen decor with black appliances, always keep in mind that adding some storage is an excellent way to upgrade the overall look and make the room more functional.
The key to creating successful storage is understanding the space's limitations. Black kitchens, while having a lot of visual impacts, can often appear to be more visually restrictive than they actually are. Understanding this can help you to maximize your storage area in a way that complements the whole appearance and feel.
For example, you can consider ideas that involve adding a storage wall. This can be done by either adding open shelving or by adding cabinets to the wall. Shelving units are great for storing items like dishes, small appliances, and other kitchen items.
No matter what type of storage solution you choose, it is important to make sure that it matches the color palette of your black kitchen. By doing so, you can create a cohesive style that will look great.
Combination Of Light And Dark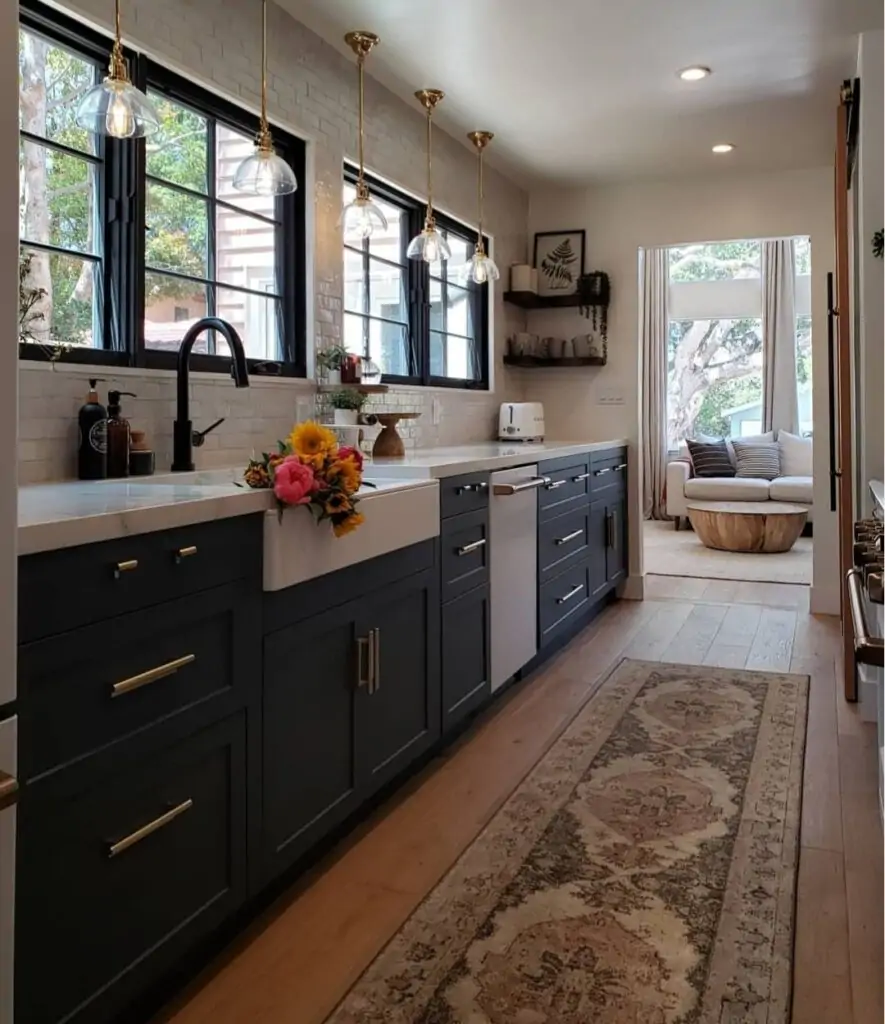 Utilizing a combination of light and dark finishes might be one of the unique kitchen decor ideas with black appliances you can come up with. This is a combination that can create a modern, sleek design. Light finishes such as stainless steel and chrome can reflect the light and brighten up the kitchen space. At the same time, dark finishes can add a deeper, more sophisticated look to the kitchen.
This combination can give your house a timeless and elegant, eye-catching, and practical look. A light finish will open up the room and make it look larger, while darker finishes help create visual interest and break up the monotony of the space. So if you are in the market for new appliances, don't forget to consider the power of light and dark finishes.
Focus on Lighting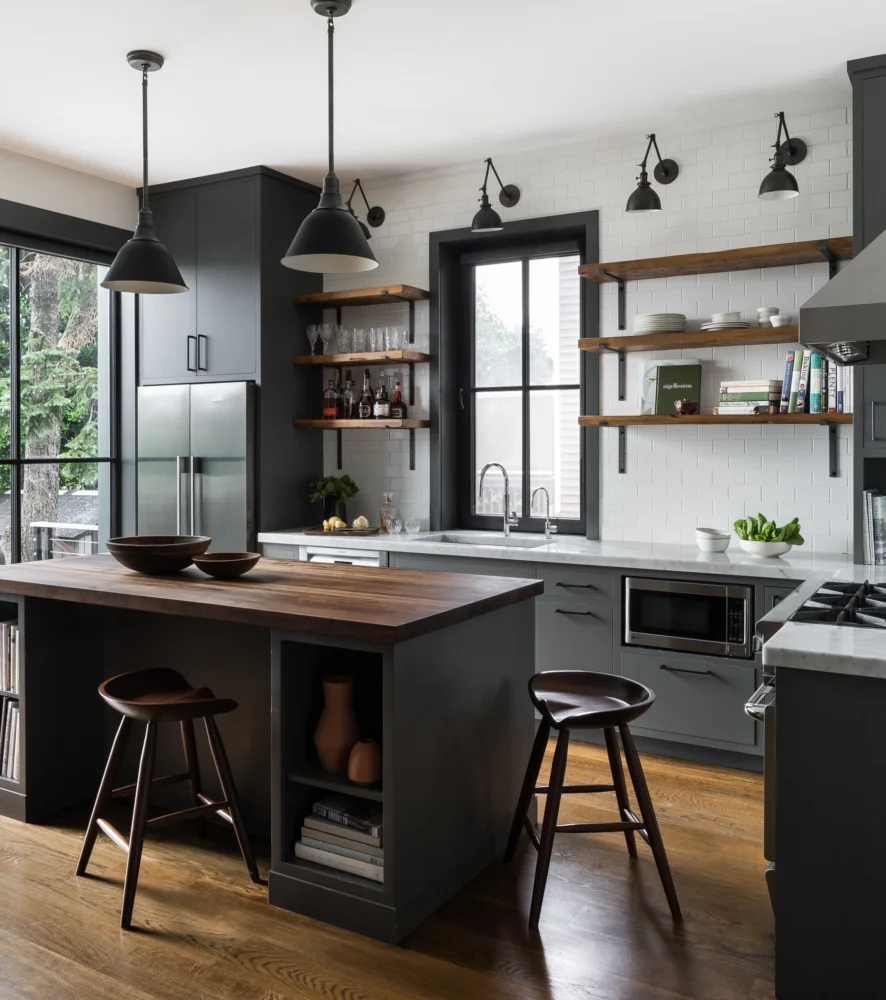 If you want to make a statement in your kitchen, you should focus on lightning. One of the best ways to do that is to use task lightning. Task lighting is used to highlight specific areas or tasks, such as a range hood or countertop. With task lighting, you can choose a fixture that will directly illuminate your black appliances in the kitchen design, making them stand out from the rest of the room.
On top of that, hanging pendant lights are also a great way to add more depth and texture to your space. Not only will they draw attention, but they will also provide a more stylish and modern look. Besides, depending on your style of lights, you can create a unique vibe for your home. For example, if you choose a light with multiple shades, you can bring in a warm, inviting ambiance. Or you can go with a single shade and create a more industrial look.
Hang Wall Art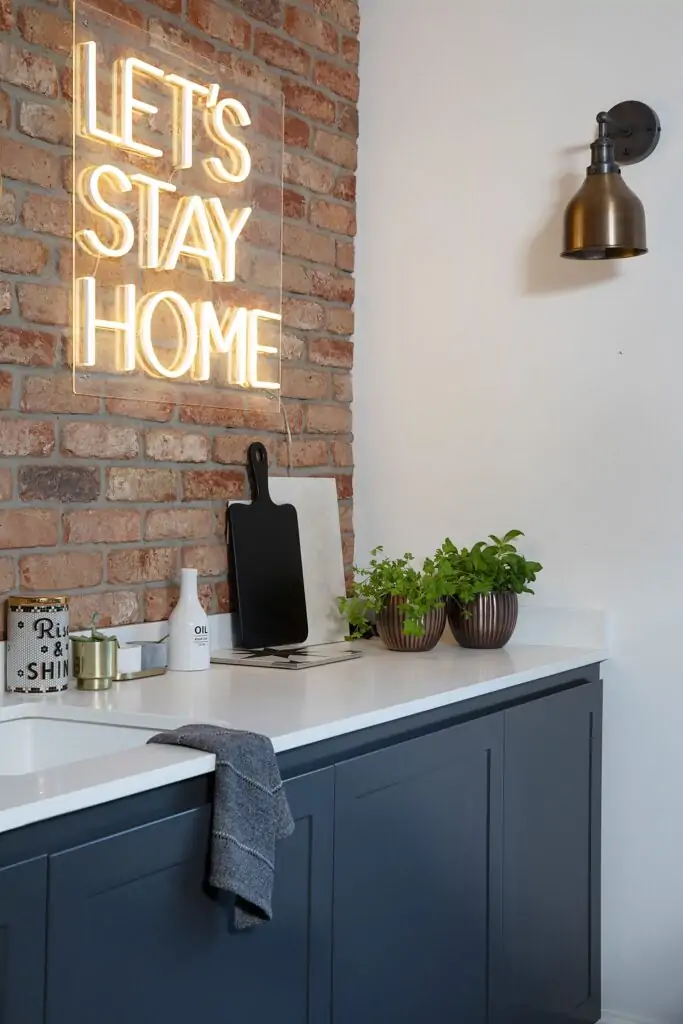 Your kitchen is the heart of your home, so why not make it look as warm and inviting as possible? Hanging wall art can be a great way to add a little extra personality to the room while also creating an inviting atmosphere.
Thankfully, there are plenty of ways to hang wall art in your small kitchen with black appliances that will look stylish and sophisticated. If you want to go for a more playful style, you can choose colorful art that contrasts with the dark finishes. Go for art with bright pops of color, like a vivid abstract piece or a print. This will create a fun and dynamic look that will help bring your kitchen to life. Or else, you can just hang a neon art that will be a unique solution to any home.
Install Mosaic Tile Backsplash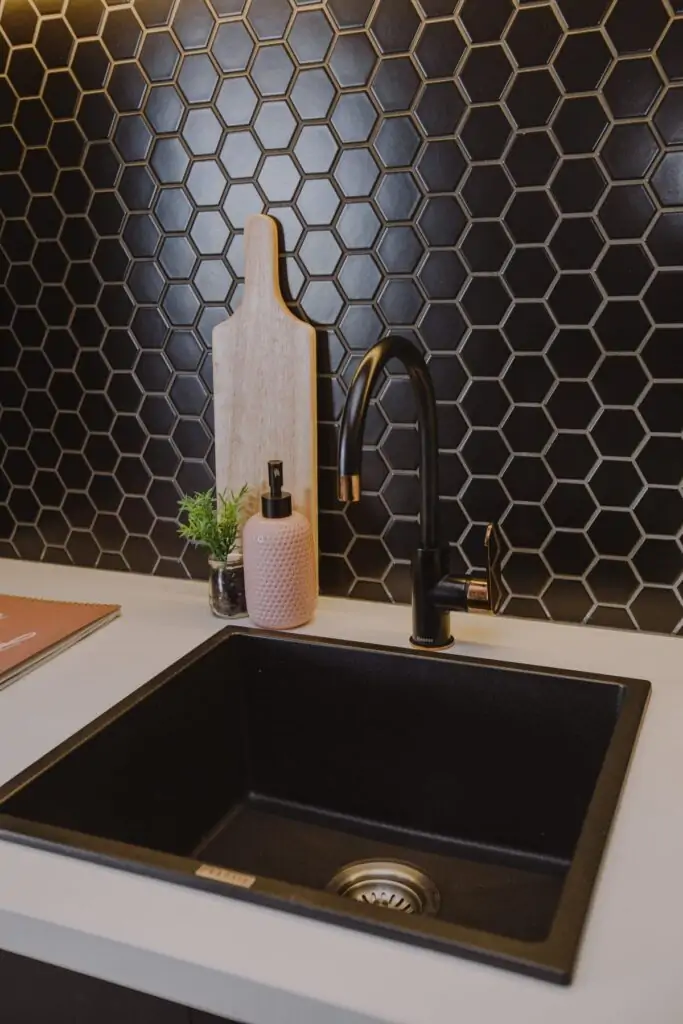 Mosaic tile has been around for centuries and is still a popular choice for modern home design. These tiles can be used to create a stunning focal point that will draw the eye and bring a dramatic statement to your house.
By adding an intricate pattern or special shape, you can reinvent a style that stands out. Whether you choose to use an intricate geometric design or something simpler, a mosaic tile backsplash can bring that extra wow factor to the space. So if you are searching for small kitchen ideas with black appliances, a mosaic tile backsplash can be the perfect solution for you. With the right selection of tiles, you can create a facade that is both beautiful and functional.
The Bottom Line
In conclusion, with a few simple touches, like adding carefully-chosen accessories and focusing on lighting, you can create a stunning kitchen that will impress your guests. From selecting darker colors and materials to adding accents and texture, there are a variety of kitchen ideas for black appliances that will look exceptionally good.