Discover the Really Best Bathroom Cleaning Product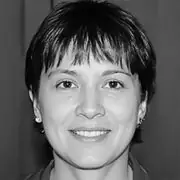 Cleaning the bathroom is one of the most dreaded tasks on our to-do list, but it doesn't have to be when you have the best bathroom cleaning product to help you out.
Bathrooms are one of the most frequently used spaces in any home and, therefore, can become a breeding ground for bacteria and germs. Keeping your bathroom clean and hygienic is essential not only for maintaining its appearance but also for your health and well-being.
In this guide, we will provide expert advice, top product recommendations, and cleaning tips that can help you transform your restroom from grimy to sparkling in no time. So, let's dive in and make bathroom cleaning easy!
What Do Professional Cleaners Use to Clean Bathrooms?
Professional cleaners swear by a few essential tools, such as microfiber cloths, scrub brushes, and a trusty toilet brush. But the real secret to their success is using the right cleaning products. They often use a combination of natural and chemical cleaners to get the job done. Some of the most popular products include:
Disinfectant sprays: These cleansers kill germs and bacteria and work effectively on various surfaces, including toilet bowls, sinks, and shower walls.
Abrasive cleaners: They contain tiny particles that scrub away tough stains and grime.
Glass cleaners: These cleaners help you keep your mirrors and shower doors streak-free and sparkling clean.
Multi-purpose cleaners: These cleaners also work well on various surfaces and are great for tackling multiple cleaning tasks.
Now that you know what professionals use to keep lavatories dirt- and germ-free, it's time to answer that important question, "what are the best bathroom cleaning products for your home?" Let's find out.
Best Cleaning Product for Your Bathroom Tub
The bathtub is often one of the most challenging surfaces to clean in the restroom, as they often hoard dirt. Still, the good news is that even in your bathtub, you can remove even the toughest grime and stains.
If you are looking for a good cleaner for your bathtub, there are some of the favorites we often recommend.
Kaboom Foam-Tastic with OxiClean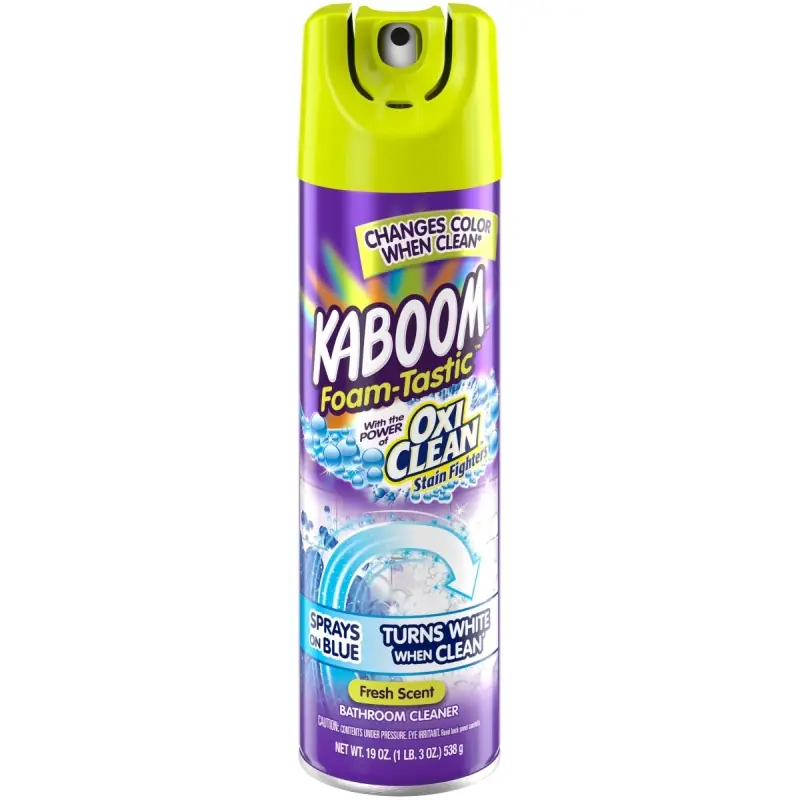 This is a spray and foaming cleanser that helps you clean hard stains on your bathtub and shower walls. Its biggest perk is that it is made with Oxiclean. If you've Oxiclean before, you know how easy this formula makes scrubbing tough stains from any surface.
CLR Calcium, Lime & Rust Remover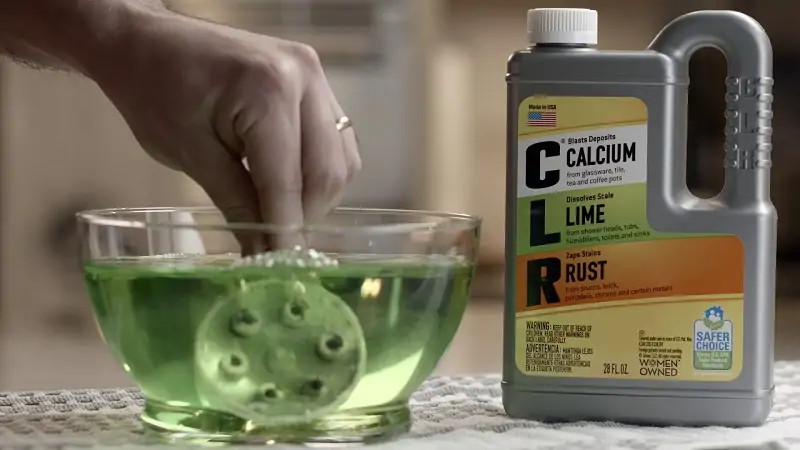 If you have hard water stains in your tub, this cleaner is a must-have. With only a quick spray on the bathtub, it can quickly dissolve tough mineral buildup, and it is safe for use on all surfaces.
Bar Keepers Friend Powder Cleanser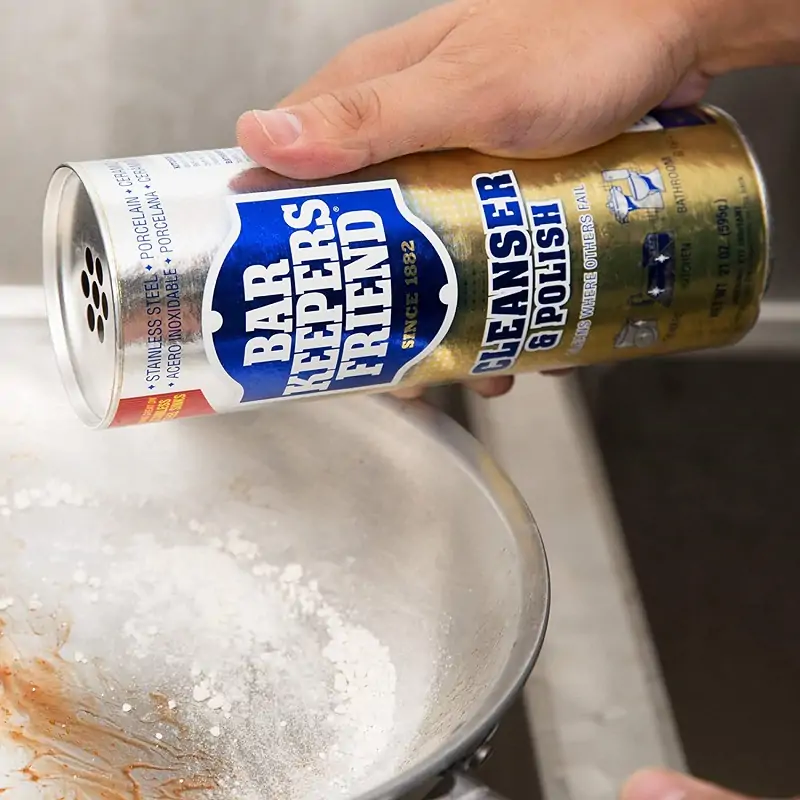 Another versatile cleaner for bathtubs, this product is safe for all surfaces and is particularly effective at removing stubborn stains and grime from porcelain and ceramic tubs.
The Best Shower Cleaning Product
Next up, let's talk about shower cleaning.
Showers can quickly become a breeding ground for mold and mildew, making it essential to use the right products to keep them clean. Besides this, soap scum and hard water stains can build up quickly, making the shower look dingy and uninviting. But fear not, because we know just the best bathroom cleaner product that works effectively for showers — the Method Daily Shower Spray.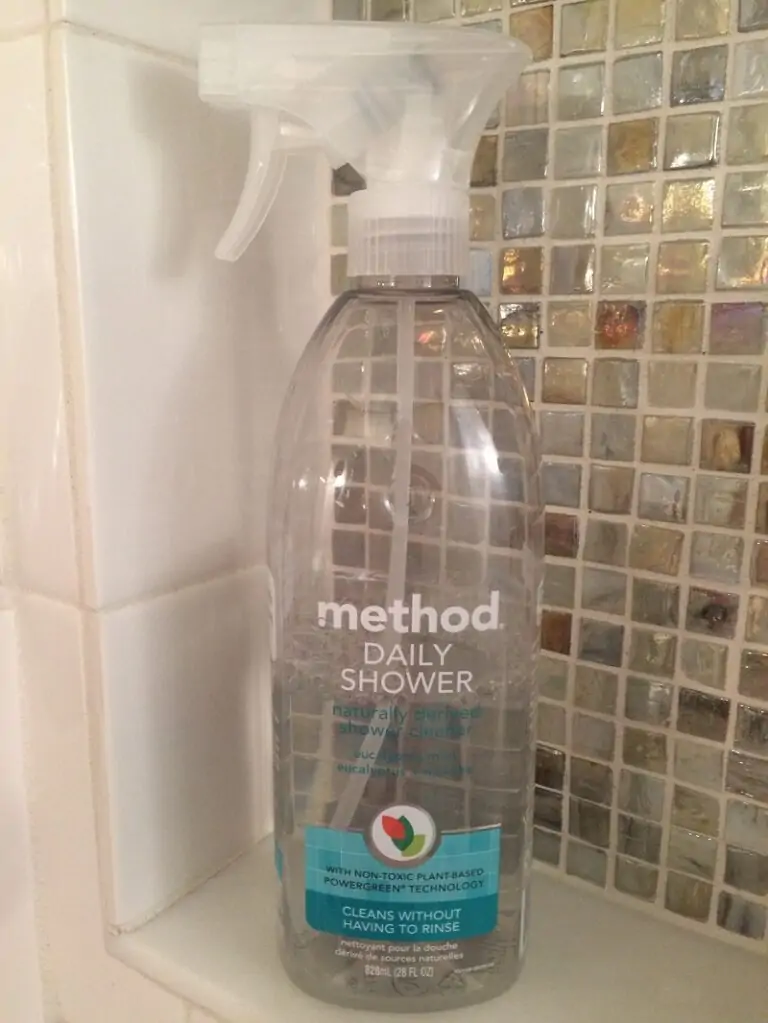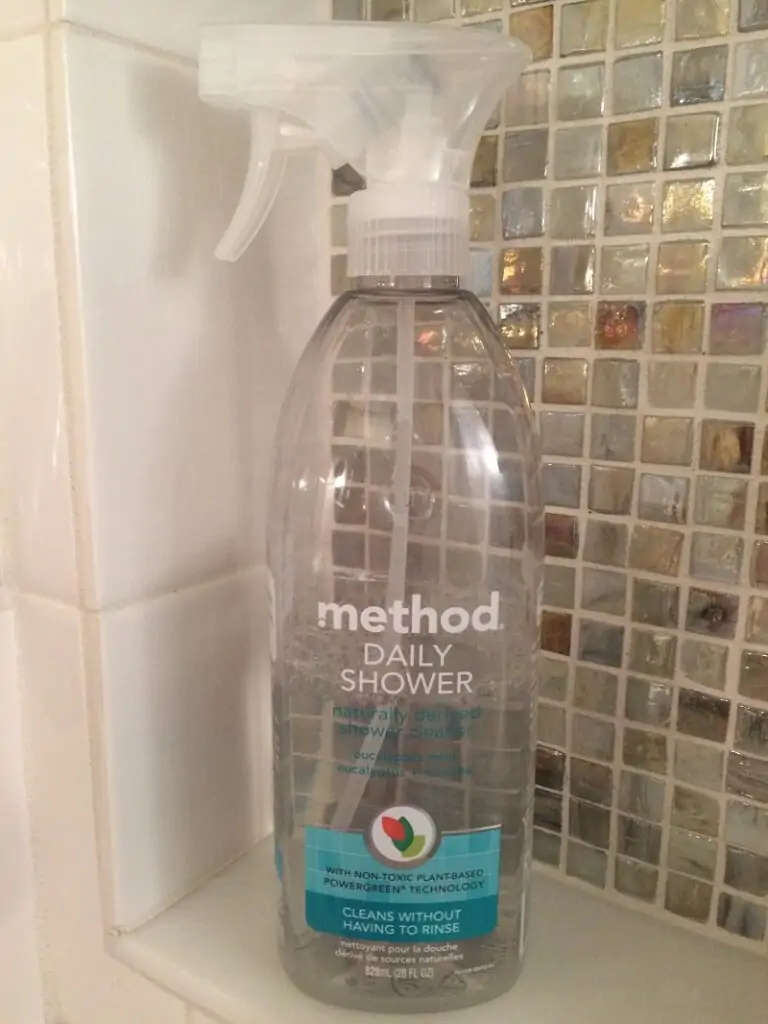 This daily spray is a game-changer when it comes to keeping your shower clean. Simply spray it on your shower walls, floor, and door after use, and it will work like magic. The spray contains plant-based ingredients that break down soap scum and prevent hard water stains and mildew from building up. Plus, it smells fantastic, leaving your shower smelling fresh and clean.
The Best Toilet Cleaning Products
Besides the shower, the toilet is another important feature in every bathroom and houses more harmful bacteria than any other component in your restroom. The fact that it houses more pathogens means keeping it dirt-free can be highly stressful. For this reason, no one likes cleaning the toilet.
Luckily, we found just the right products to make your task a little less unpleasant. Here are the best of them.
Clorox Toilet Bowl Cleaner with Bleach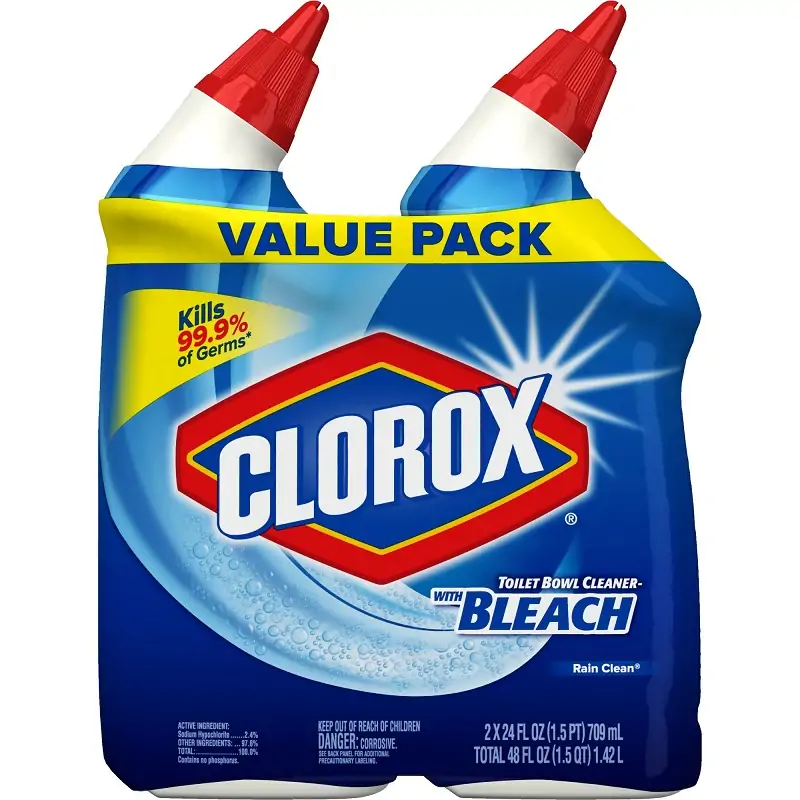 This product is chemical-based, and that's why you can find the word bleach in its name. Still, it is a classic option for many homeowners because, thanks to its bleaching properties, it removes even the toughest stains, odors, and bacteria with ease, leaving your toilet seat spotless. Plus, it is safe to use on all toilet bowls.
Lysol Power Toilet Bowl Cleaner
Like the Clorox Toilet Bowl Cleaner, this product ensures your toilet does not become a breeding ground for germs and stains. More than this, it is designed to kill 99.9% of toilet germs and effectively remove rust stains from piping components on your toilet.
Seventh Generation Emerald Cypress & Fir Toilet Bowl Cleaner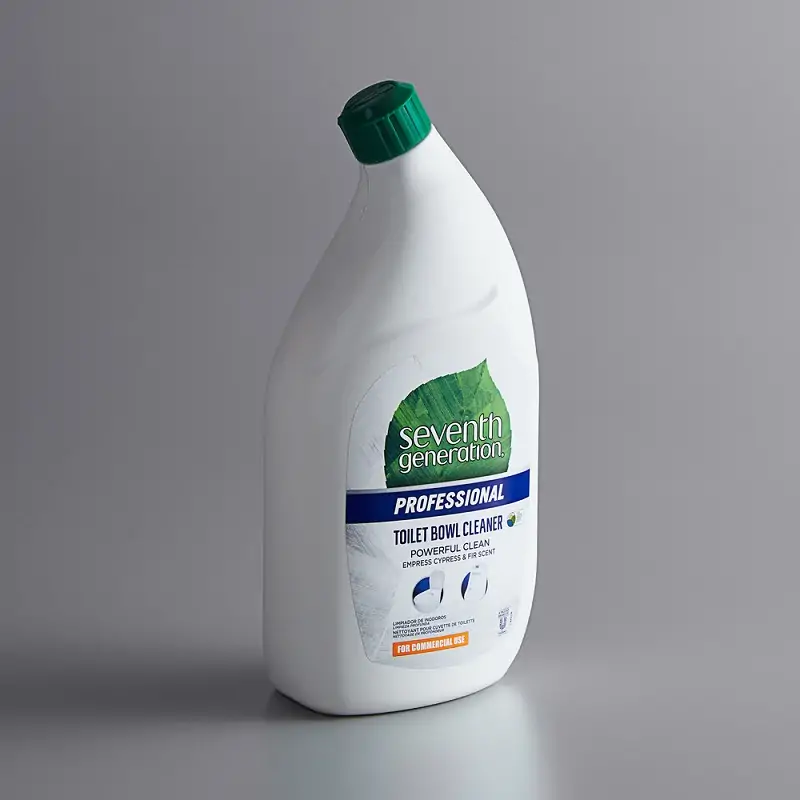 If you don't particularly like things with chemicals, this natural plant-based toilet cleaner will be a great way to keep your lavatories dirt-free.
It is composed of 100% natural ingredients like botanical extracts and essential oil and can help freshen the air in your toilet without the harsh fumes of chemical cleaners.
The Best Natural Bathroom Cleaning Products
If you prefer to use natural cleaning products, there are plenty of options available. Natural cleaning products are safe for your health and eco-friendly. Besides this, they can be just as effective as their chemical-laden counterparts.
Here are some of our top picks for natural bathroom cleaning products you can use in your bathrooms:
Method Antibacterial Bathroom Cleaner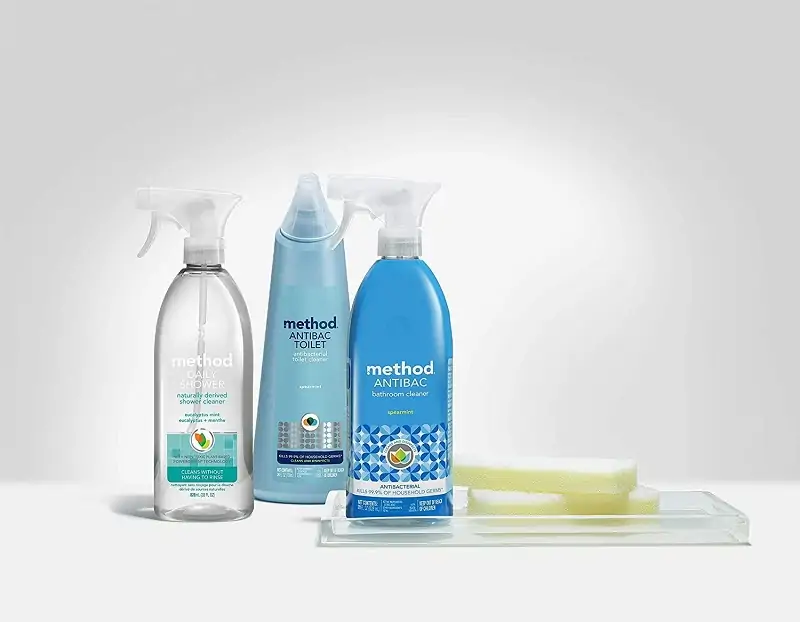 This is an eco-friendly cleaner that is designed with plant-based ingredients and kills 99.9% of bathroom germs. Still, the best part of this product is that it comes in a variety of scents, including spearmint and eucalyptus. So, after helping you remove stains in your restroom, it leaves a sweat trail of scent that makes the air in your lavatory breathable.
Seventh Generation Disinfecting Bathroom Cleaner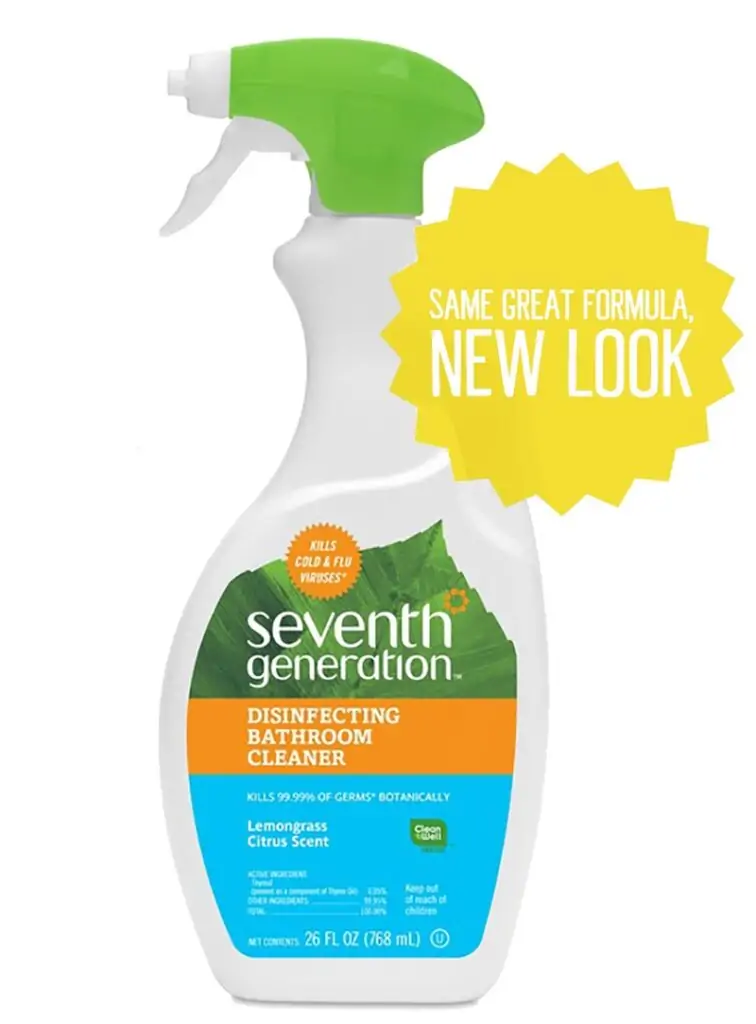 You might be thinking: "Seventh Generation products again?" Well, it's because they do work.
One of the many reasons people love this product is that it is purely plant-based. So, if you need a cleaner made with essential oils and botanical ingredients that can effectively kill 99.99% of germs in the bathroom without causing harm to you and your environment, this product won't disappoint.
Mrs. Meyer's Clean Day Multi-Surface Everyday Cleaner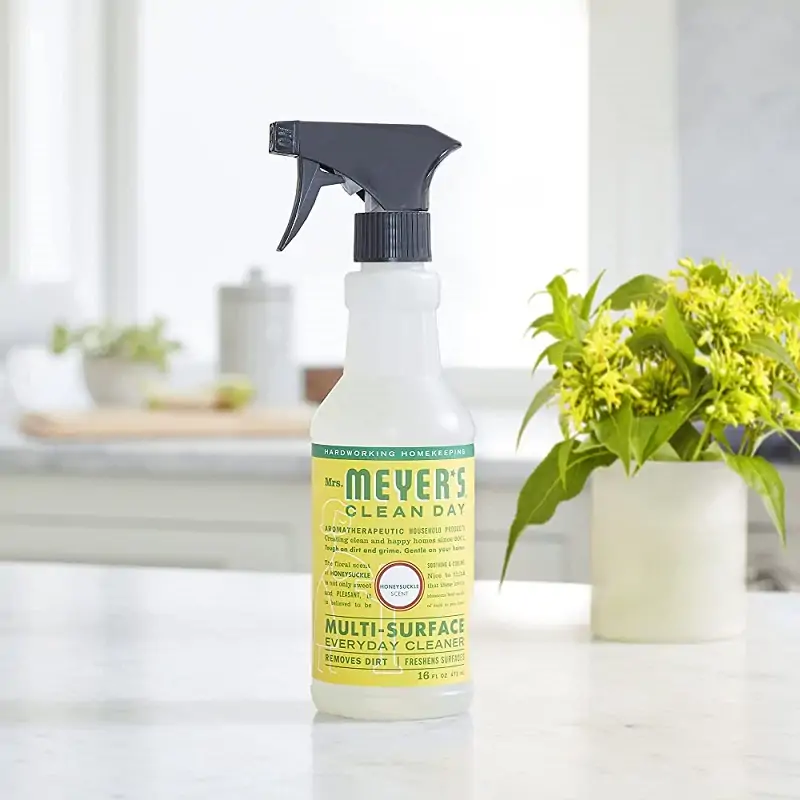 Like every other cleaner in this section, this product is made with natural ingredients like essential oils and aloe vera and is safe for all bath surfaces. Besides this, it has various scents, from lavender to lemon verbena, that suit every user's preference.
FAQs
In this section you will find the answers to the most common questions about the best bathroom cleaning products for your home.
What Causes a Smelly Bathroom?
Bathrooms are the perfect breeding ground for moisture, especially if you love taking long, steamy showers. All that humidity can cause mold and mildew to grow, making your restroom smell like a musty old sock left out in the rain. Also, poor ventilation and a neglected toilet bowl can contribute to a smelly bathroom if you don't keep it clean.
How Much Does Bathroom Cleaning Cost?
Cleaning supplies vary in terms of cost. On the other hand, how much you spend on keeping your bath house dirt-free will depend on whether you do it yourself or hire a professional cleaning service.
Technically, professional cleaners often estimate their cost for washing residential bathrooms at $50 to $100. Still, this cost will depend on the size of your bath space and the level of cleaning required. If you choose the DIY route, you can expect to spend anywhere from $5 to $50 on the products, depending on the brand and type of product you purchase.
How Often Should Your Bathroom Be Cleaned?
How often you need to clean your bathroom largely depends on how frequently you use it and how quickly it gets dirty. Then again, as a general rule of thumb, you need to make washing your lavatory a regular routine. No matter how neat it looks, make sure to scrub it at least once a week to prevent dirt and germs from building up, as they may cause harm to your body.
Conclusion
Nobody likes cleaning their bathroom, but it's a necessary evil you cannot avoid as it may cause your bath house to smell bad. Luckily, with the above-described products, keeping your restroom dirt-, germs-, and smell-free won't necessarily be a dreaded chore. Whether you choose to use a disinfectant spray, an abrasive cleaner, or a multi-purpose option, just make sure to choose the best bathroom cleaning product that fits your budget to keep your bathroom sparkling clean and smelling fresh all day long.