15 Cheap Patio Paving Ideas to Help You Save Your Money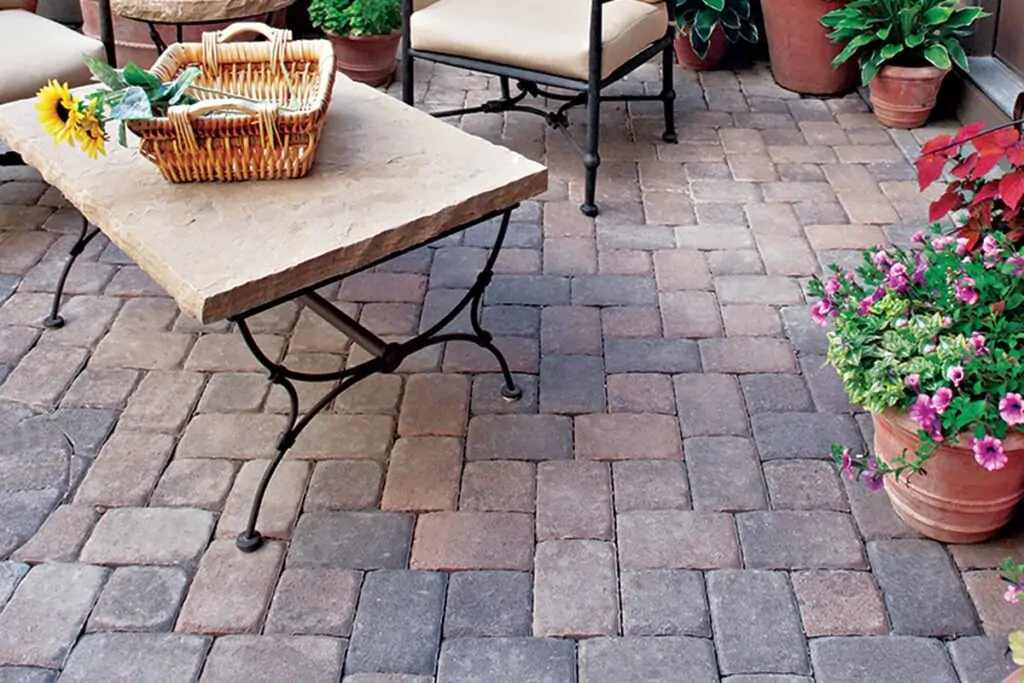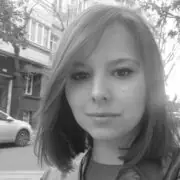 A patio remodel is a serious and costly affair, so for many people, cheap patio paving ideas are always welcome. If you're one of those people — don't worry, as there are plenty of ways to keep within your budget. Look at the ideas below and choose the one that resonates with you!
1. Going Crazy: Have Fun with Flagstones
Crazy pavers are not only quite trendy right now but can also be considered one of the best patio paver ideas on a budget. Flagstones can be bought for cheap, and if you have extra pieces of stone lying around after some previous construction work, that's even better — just use them!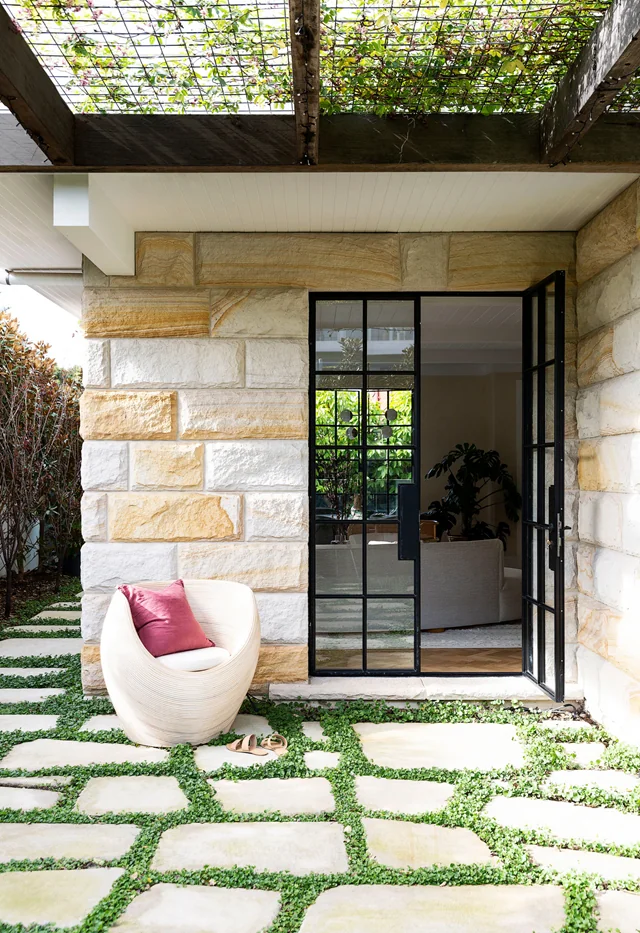 2. Mix It Up: Lose the Monotony
If you're wondering how to pave a patio for cheap, pay attention to the shapes and sizes of your pavers. Even the simplest and most inexpensive materials can be made to look awesome with a little bit of planning — for example, by bringing a variety of pavers together, like it's done in this picture.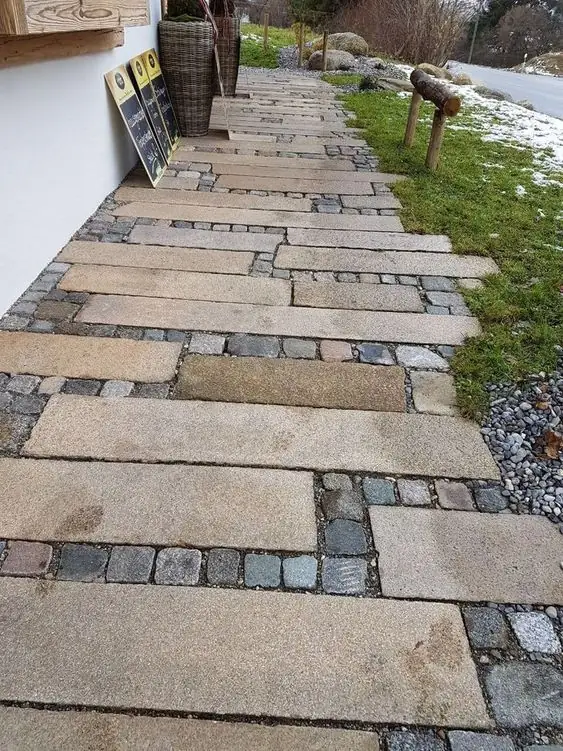 3. Can-Do Attitude: Save Money with DIY
On the other hand, using simple gray cobblestones can also be counted among cheap patio ideas, and the DIY approach helps cut costs even more. Paving the whole backyard yourself will definitely make you sweat, though — this endeavor is not for everyone!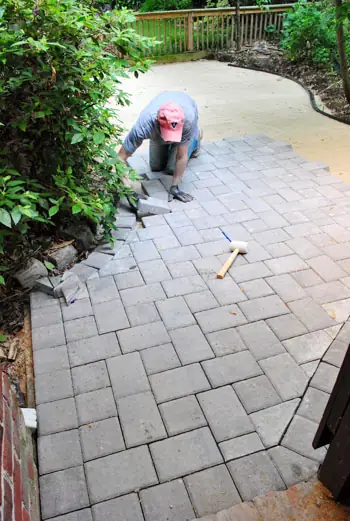 4. Black and White: An Easy Way to Add Dimensions
Generally, cheap patio paver ideas often involve using concrete. One of the classic patterns that can make a concrete-paved backyard more visually interesting is the checkerboard. This simple design adds elegance to the whole place, really elevating its look.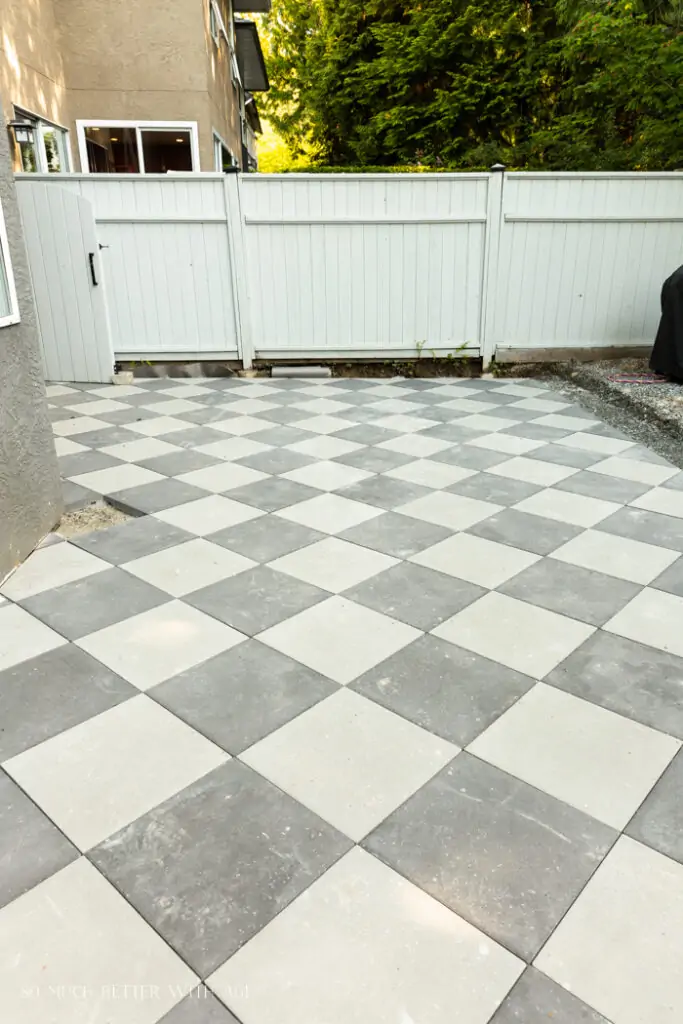 5. Something Different: Use Another Approach
If your backyard is pretty small, cheap patio paver ideas can actually be substituted with some alternative approaches without losing visual appeal. For example, this IKEA decking looks great in tiny spaces while being cheap and very easy to install.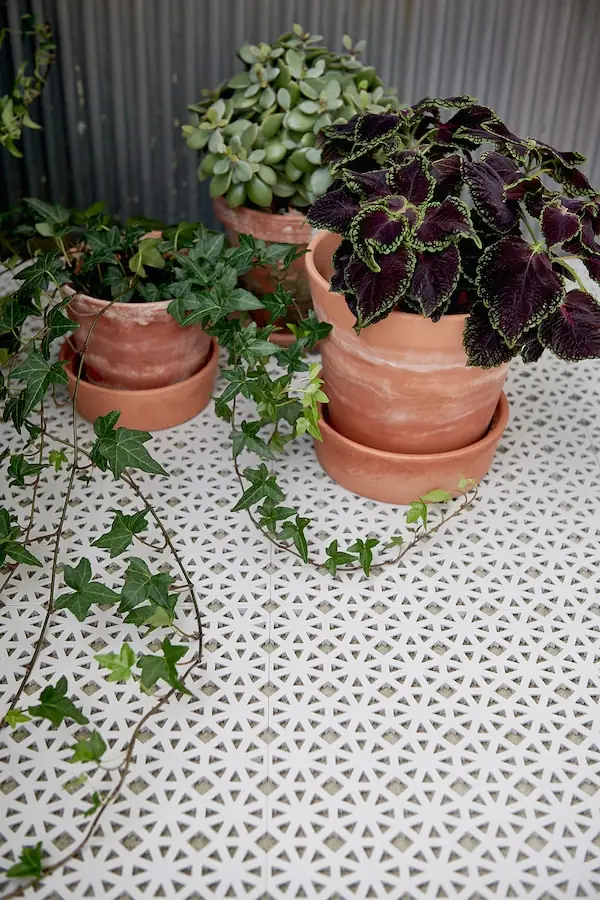 6. Like Graffiti: Make Stencil Art
There are other cheap alternatives to paving out there, such as using a stenciled pattern on a flat concrete surface to imitate flagstones. With special paint that's resistant to the elements, you can make your patio look a lot fancier than it really is (don't worry, we won't tell anyone)!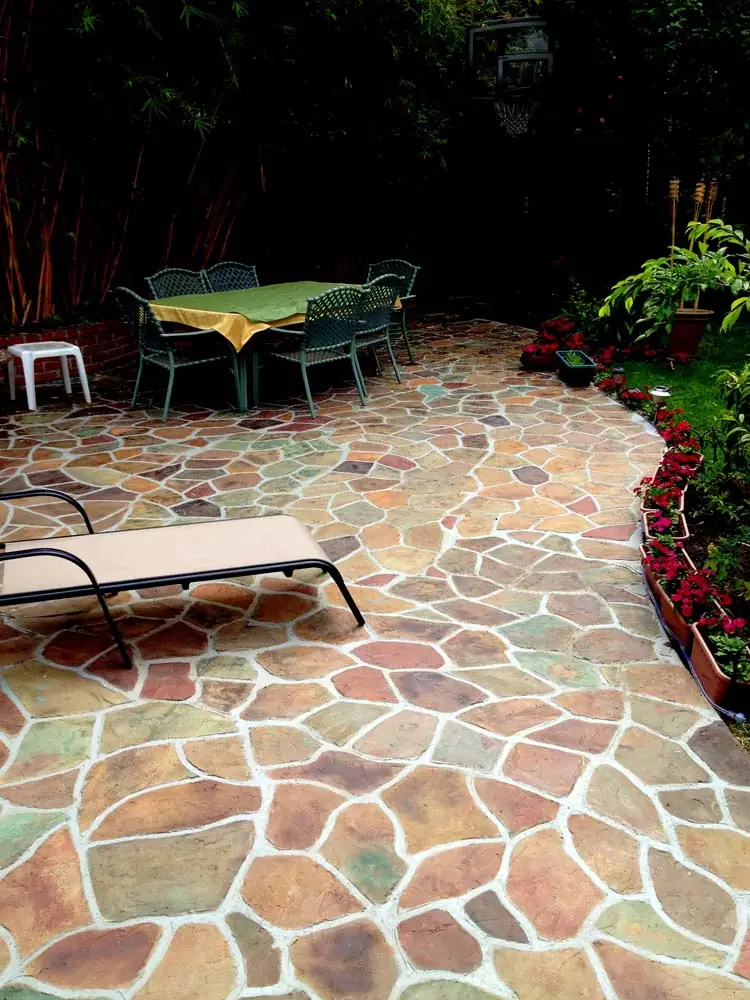 7. Just like the Real Thing: Help Yourself by Buying a Mold
This next option — one of the cheapest paving ideas for your yard — is also a bit of a fakeout as it involves using a mold to shape concrete instead of laying pavers one by one. It can still look nice, though, so does it even matter?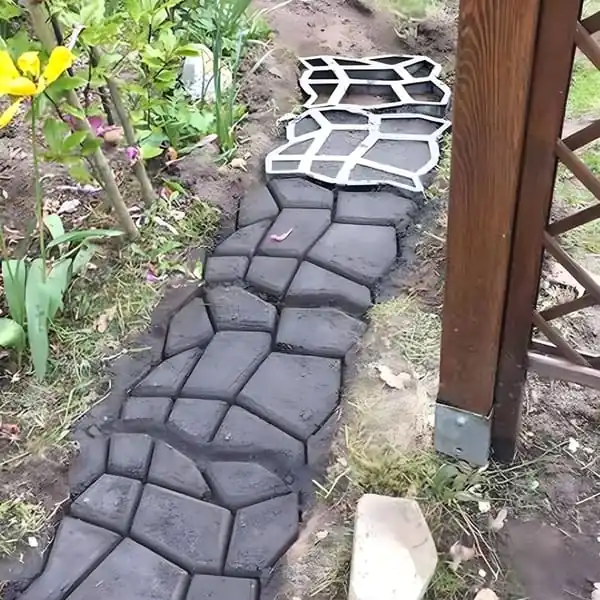 8. Concrete Solutions: Simple Yet Nice
Having a large estate doesn't prevent you from looking for cheap ideas for patio paving: in fact, if there's a lot of square footage to cover, it's exactly the right thing to try and significantly cut costs. Stained concrete pavers, for example, are a very good choice for such a huge property: take a look for yourself!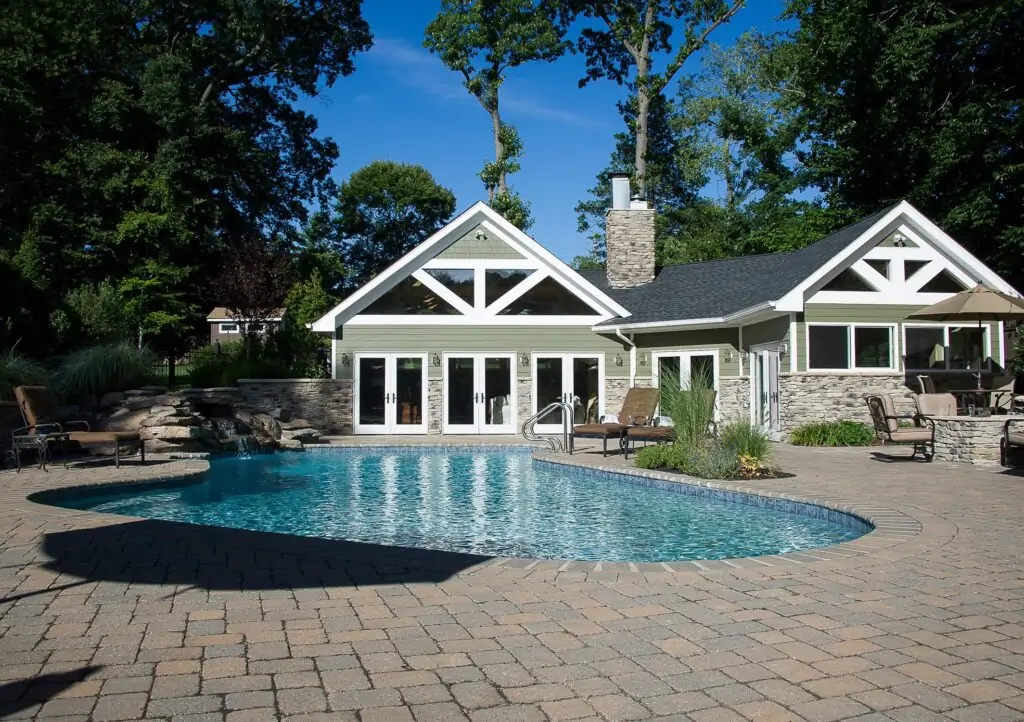 9. Planking Exercise: Be Creative
Some cheap patio pavers ideas are pretty original, although not all of them will fit any garden well. For example, this reclaimed wood paving is eco-friendly and very nice, but it would definitely look out of place next to sleek modern architecture. If your place is more in line with boho or hippie style, though, this might be right up your alley.
10. Rubber Grounds: Set the Trends
Staying on the topic of unusual materials, there's another eco-conscious and cheap patio paver idea: rubber paving! Manufacturing has made strides in making recycled rubber look nice even to the most demanding customer's eyes.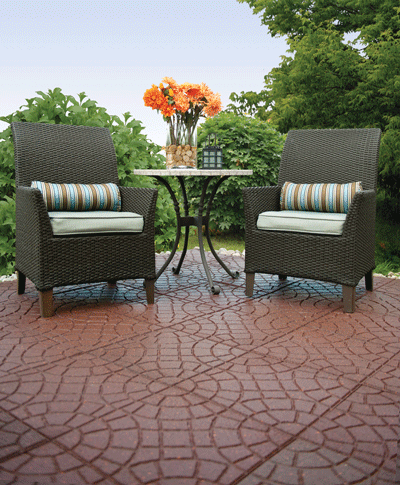 11. Smooth or Rough: Balance It Out
Many popular backyard cheap patio paver ideas include some combination of pavers and gravel — and no wonder, as putting those together instantly makes the place look put together and thoughtfully designed. It also gives you a lot of opportunities to experiment with shapes, sizes, and margins — find what appeals to you!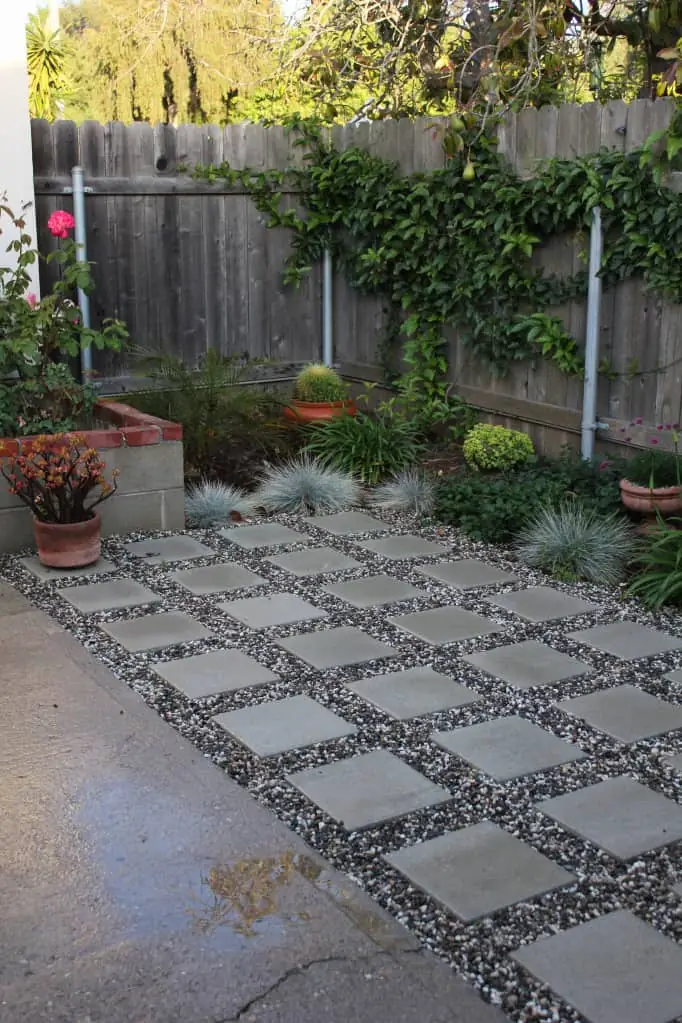 12. Crop Circles: Create a (Half-)Natural Look
Another example of playing with the shapes of the pavers can be seen in this picture, where simple concrete is made to look awesome simply by turning it into circles. The grass between the pavers adds a natural, rustic look.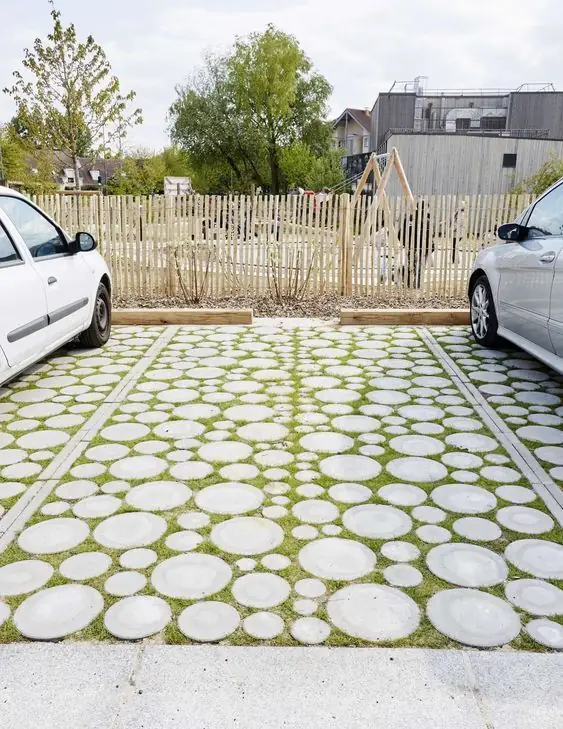 13. Best of Both Worlds: Get Bold with the Grass
A bit of grass definitely looks great in a backyard. In fact, you might be one of the people who love it and don't really want to pave the space — but have to do that to avoid soil erosion. Now, however, there are ways to do both with special kinds of pavers, like the one in the example.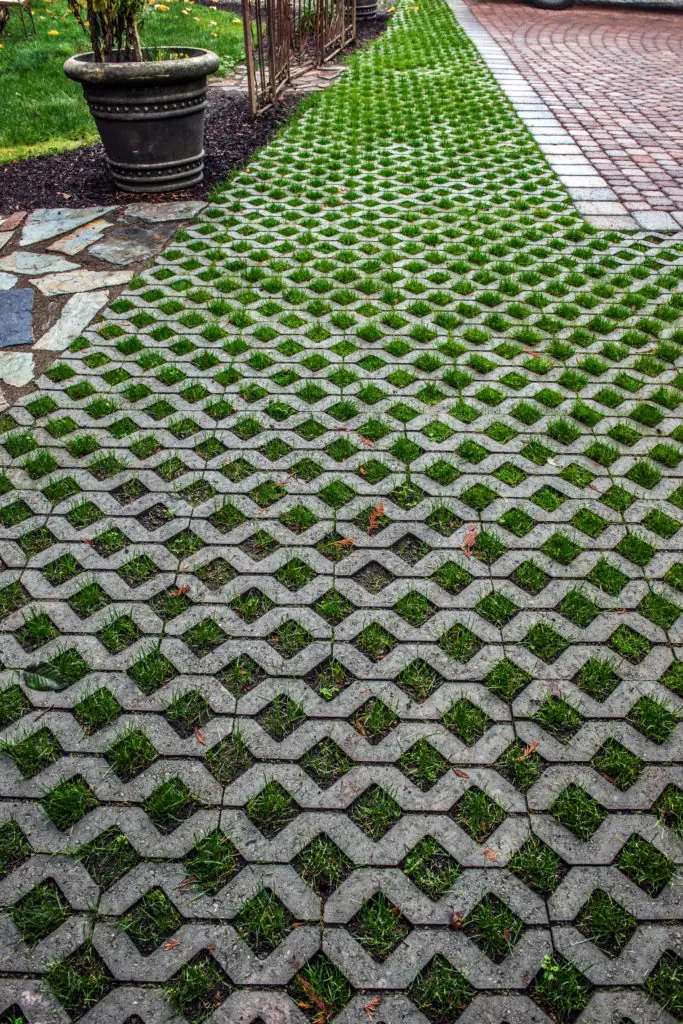 14. Like a Ton of Bricks: Go Back to Classics
While we're talking about patio pavers ideas for cheap, we can't forget to mention brick patios. This design can be easily done on your own and can look fantastic, especially in a small circular layout like this one.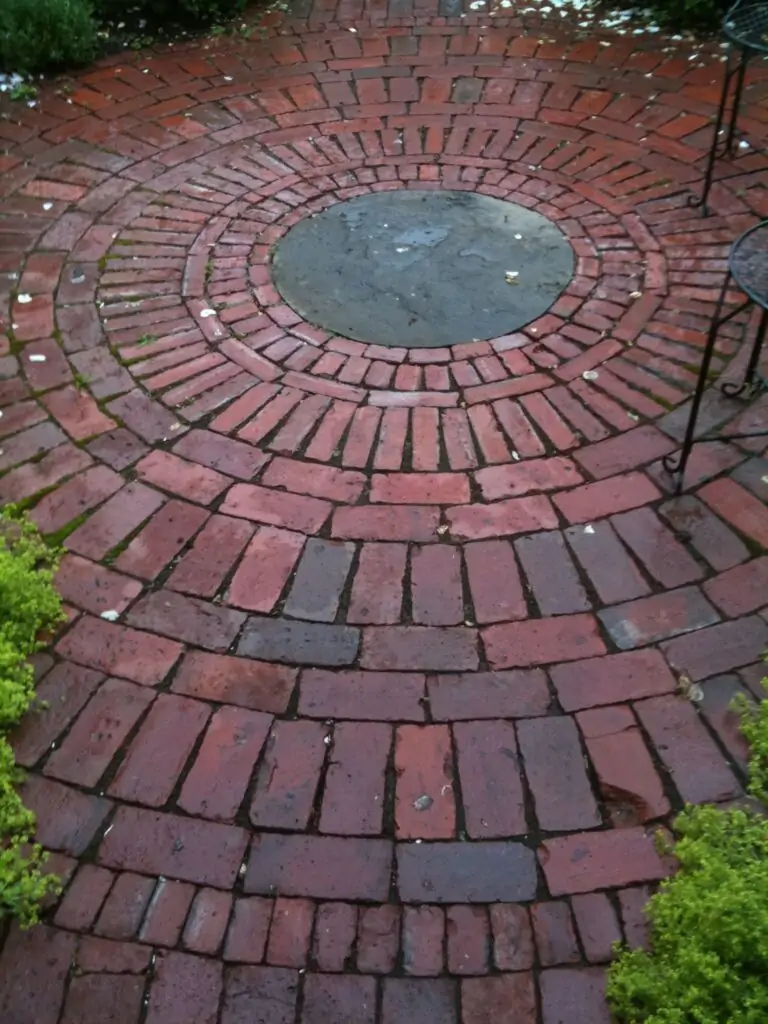 15. Stones with a Twist: Add a Bit of Pizzazz
If you don't like bricks or concrete, and the question you're asking is more along the lines of "What is the cheapest stone to use for a patio?" then granite cobblestones can be an answer. To make a space like this more interesting, you can add some intricately shaped details to ordinary stones.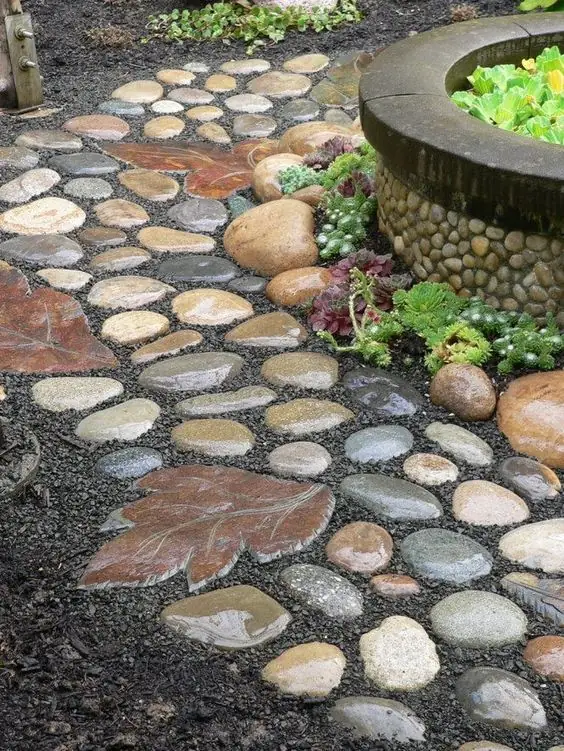 FAQ
Here are some frequently asked questions about pavers — and patios.
What's the Best Way to Find Cheap Patio Pavers Near Me?
There are several things you may want to pay attention to in your hunt for the cheapest pavers:
Your location and how it relates to logistics. For example, sandstone slabs are often imported from India, which can make them cheaper or more expensive than some alternatives, depending on where you are;
Outlets around you — specialized paver ones or with goods generally related to construction;
Google and call your local manufacturers — they can often give you a good deal.
Why Is Paving so Expensive?
Paving is more expensive compared to other options for a number of reasons. First of all, pavers are quite durable and will serve you longer than, for example, poured concrete. Secondly, it's easier to maintain: for example, if something happens with a stone or a slab, you can replace just that element without the need to repair the whole backyard. Another thing is that a paved backyard usually drives the property value up, which is something you may consider for your future.
Paving is also more labor intensive than other options, which plays its part in high costs. However, you can save money in this particular aspect by installing it yourself.
What Is a Cheaper Alternative to Pavers?
As we established, while a paved patio looks great, even simple pavers are usually not the cheapest option. If you want to consider other alternatives, the best ones are:
Sand or earth. Perhaps the simplest option, keeping your yard natural can nevertheless work quite well if you maintain its appearance. There are, of course, cons — such as low durability and the fact that it can look bad if it's too wet or too dry.
Gravel. This inexpensive option is actually worth considering, and if done right, it can look very neat. There are different kinds of gravel, and it's easy to pick one that would suit you.
Poured concrete. These days, it doesn't mean having a grim, gray backyard: there are variations, such as stamped or stained concrete, that look almost as nice as pavers. The downside is that some of them are close in price to pavers, too.
If you decide to go with paving but cut costs by doing it yourself, watch this video for tips on how to do it:
Conclusion
Making a patio look good can cost you a pretty penny. Anyone who wants to try that may need some inspiration to avoid having to choose between staying on budget and making good design choices! To aid you on this journey, we collected those cheap patio paving ideas — hope they were helpful. Stay tuned for more!