37+ Your First-Class Decoration Ideas for Bedroom Wall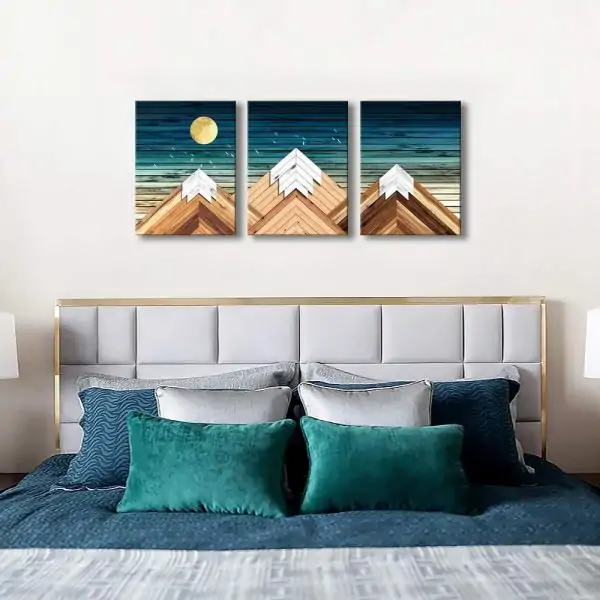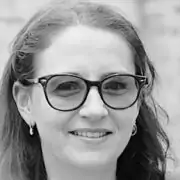 When designing the most comfortable bedroom, you should keep in mind a lot of details. Choosing decoration ideas for the bedroom wall can be challenging if you didn't check out the examples in our collection. Luckily, you're here, and we're glad to welcome you into a creative universe of various concepts of how to beautify your cozy private space.
We have provided the answers to numerous interesting questions to help your inspiration. How many walls in a room should be decorated, and what are the best ways to adorn the surface behind a bed and right under the ceiling. And, surely, what you should do with the rest of the surfaces in both small and large bedrooms.
When Color Is an Ultimate Accent: Wall Paint Decoration Ideas for the Bedroom
Whether you have a small bedroom or enjoy a large master one, there is nothing more important than color in creating a remarkable wall decor.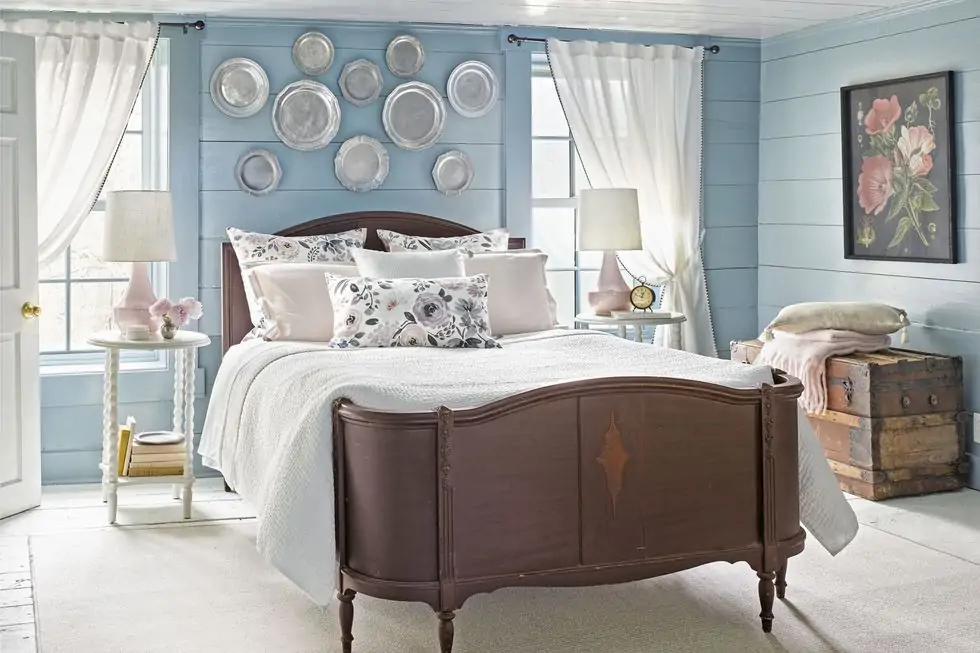 Here is one of the more brilliant ideas! Round silver plates on the light sky-blue background remind us of summer days. As if the cozy atmosphere of a farmhouse dining room moved into the bedroom to delight the owners.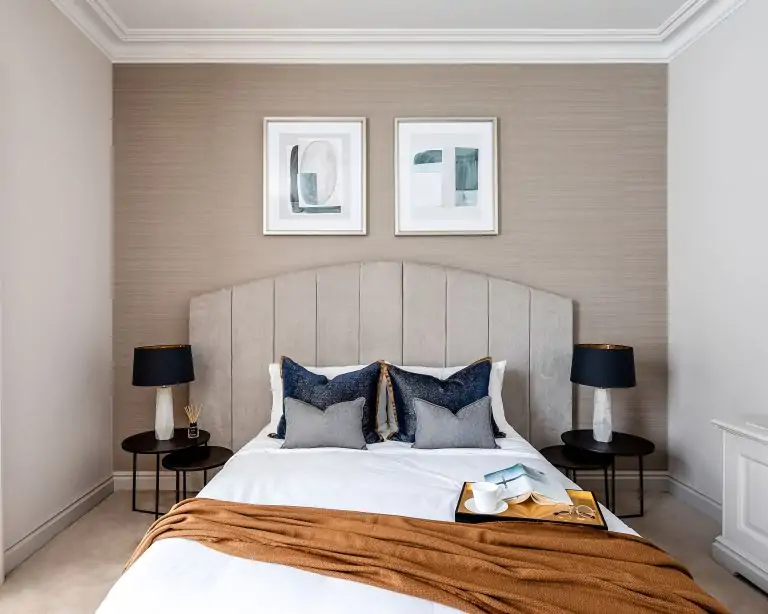 The less boldness you are ready to use, the more tranquility your focal point should bring into the concept. In general, the bedroom is always about making you relaxed. Just recreate something neutral like in the photo above and decorate your surfaces, avoiding flashy décor.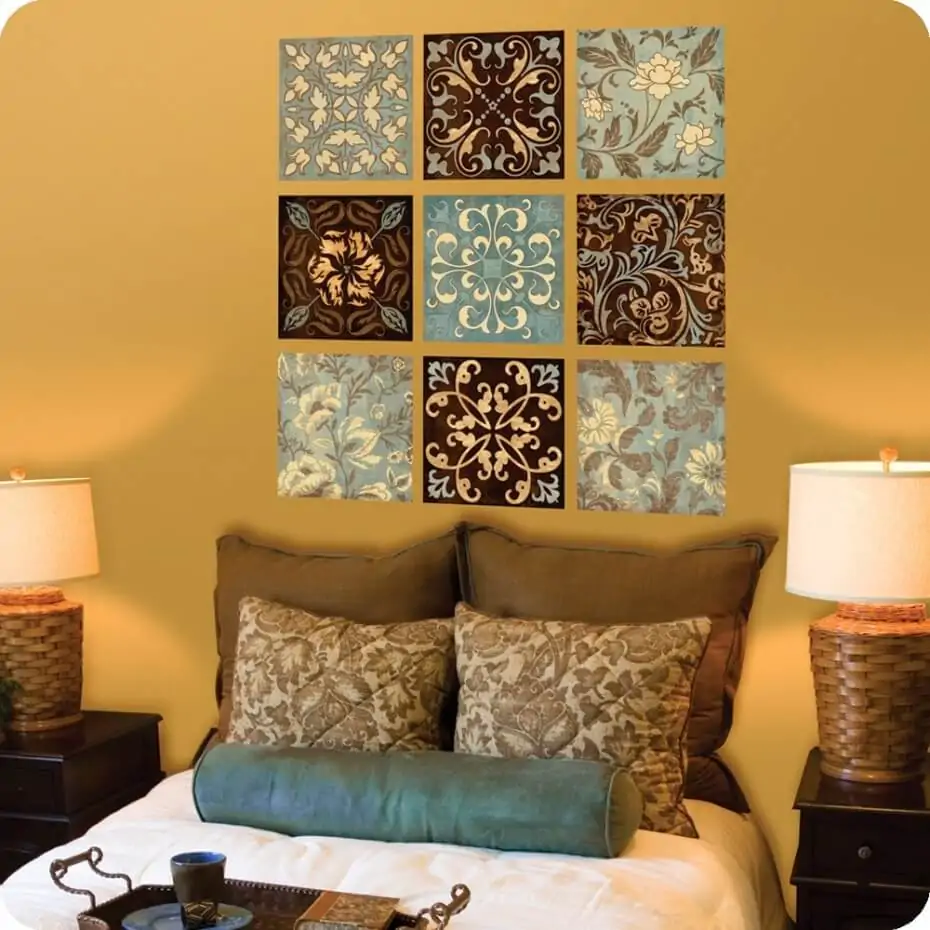 Want something more colorful but find the dark accent wall too gloomy? Don't neglect to use patterns and warm tones. Select a restful palette including brown, cream, and blue, and make a gridded installation over the headboard. Here you can see nine tiles adorned with eastern patterns. Alternatively, it can be a group of artworks, plates, or embroidering pictures.
By the way, a quick tip on choosing a color set for decorations ideas: google 'a color wheel' — a device that helps designers and artists.
Be Sure to Paint a Dark Wall and Inject a Trendy Cool Décor
Here are even more examples of how beautiful and unique your bedroom can be with the dark accent wall and precise choice of decor.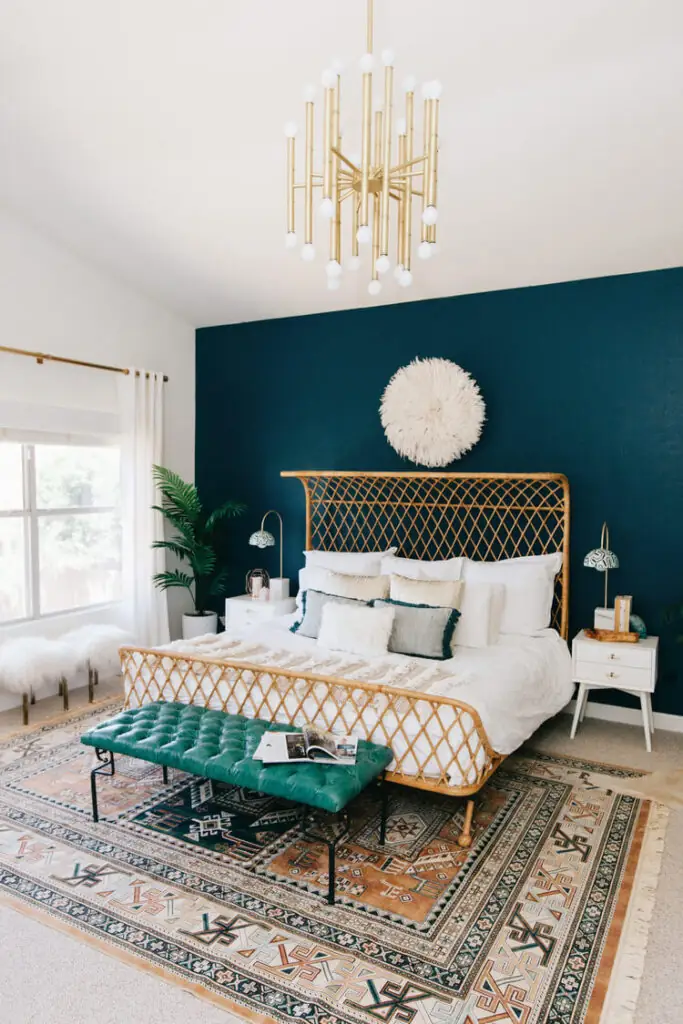 Black and white contrast is a timeless way to freshen up any living space. Above all, it's universal and practical as this scheme fits various complementary colors. The picture provides an excellent solution to texturize your interior with an abstract shag eye-catcher, numerous patterns all over the room, and the chandelier that impresses us with height differences.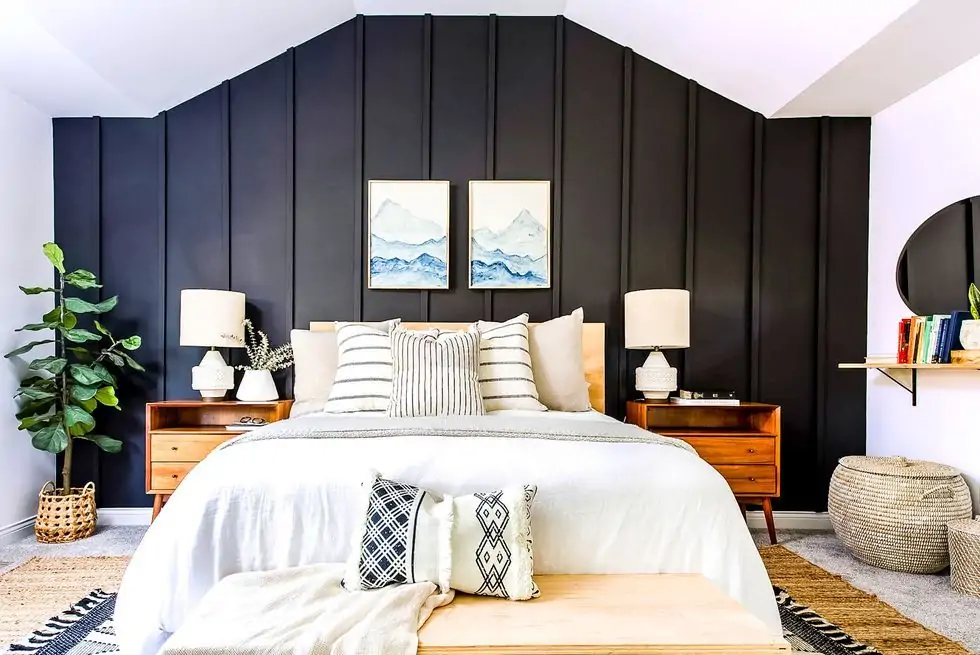 Look at this black paneled wall that takes your breath away — exactly what the designer intended when they hung the contrasted picture on the wall. By the by, remember this highlight tip: divide the featured image into two and more frames.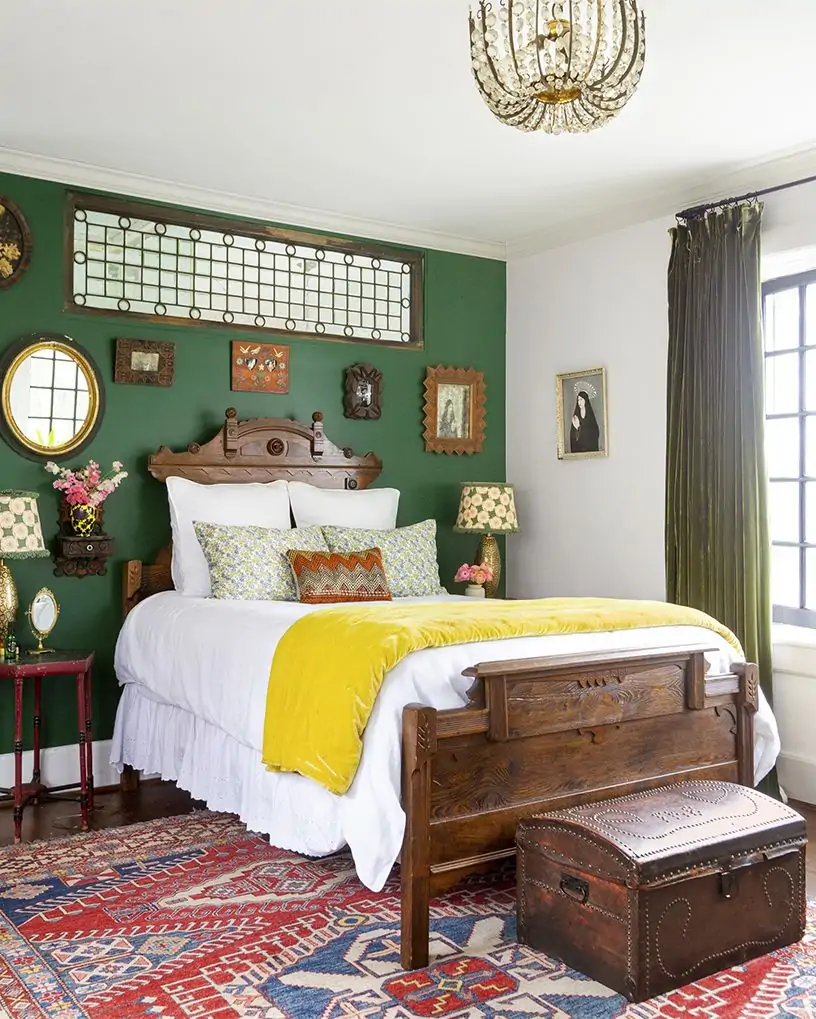 The use of unusual, dark colors stimulates you to trust your intuition when looking for bedroom walls decor ideas. For instance, deep green is perfect for creating an eclectic combo that is slightly reminiscent of a rustic farmhouse style. To decorate a room this way, use small mirrors and framed retro photos, lamps with fabric lampshades, and varied — not necessarily similar! — patterned homeware.
Go Neat and Airy with Classy White Wall Bedroom Decor Ideas
Not only do the white walls lend a spacious touch to the bedroom — they help to accommodate the classiest ideas in your interior as well.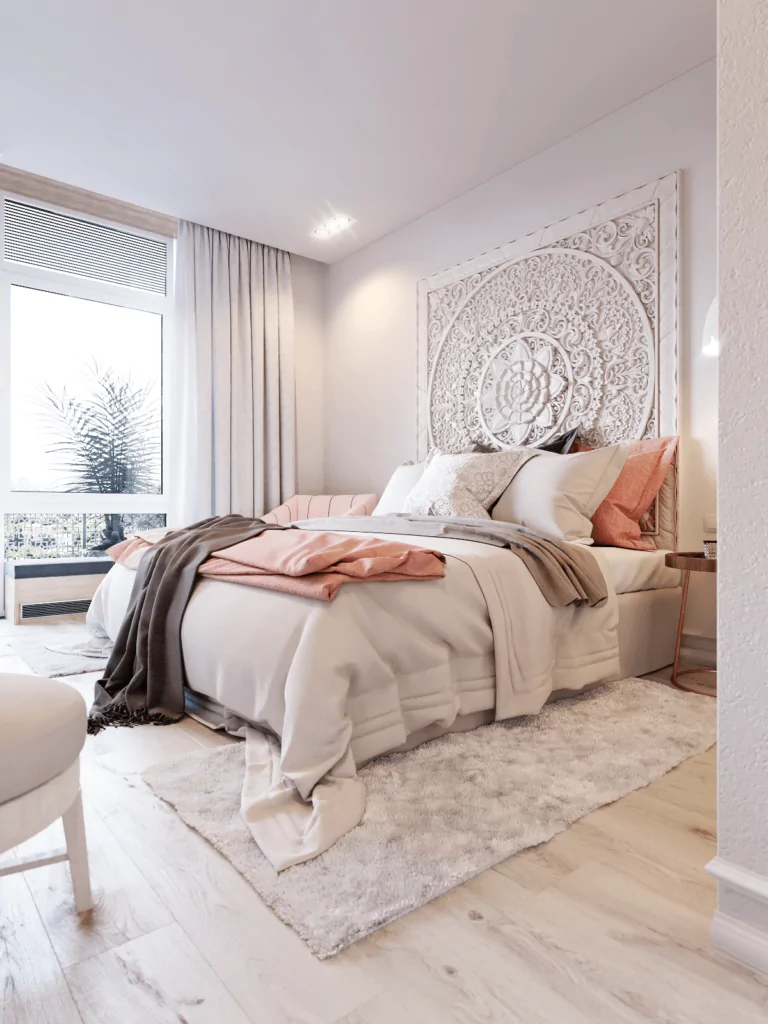 Want to enjoy the purity of mind when looking at the bedroom adornments? Create a unique headboard that reminds you of a magic mandala. There is nothing complicated about arranging this white-on-white decoration using our ideas. Make the pattern out of plaster like stucco, purchase a rug knitter, or knit it yourself in the macramé technique.
There is no need to worry that your smooth all-white decoration will be blank! It will reflect the light and bring incredible dancing shadows. To maximize the effect, use varied lighting.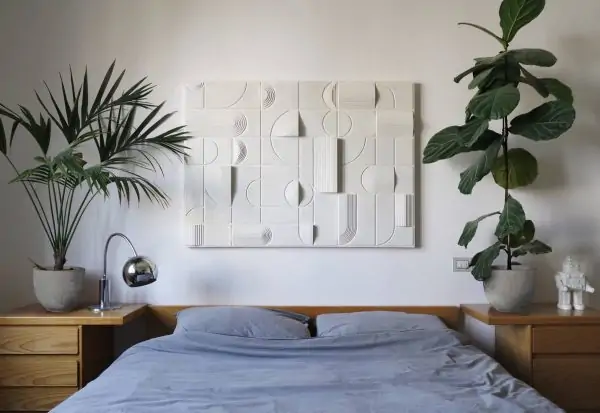 Even the simplest geometric artwork will look elegant when textures and shadow play are added to it.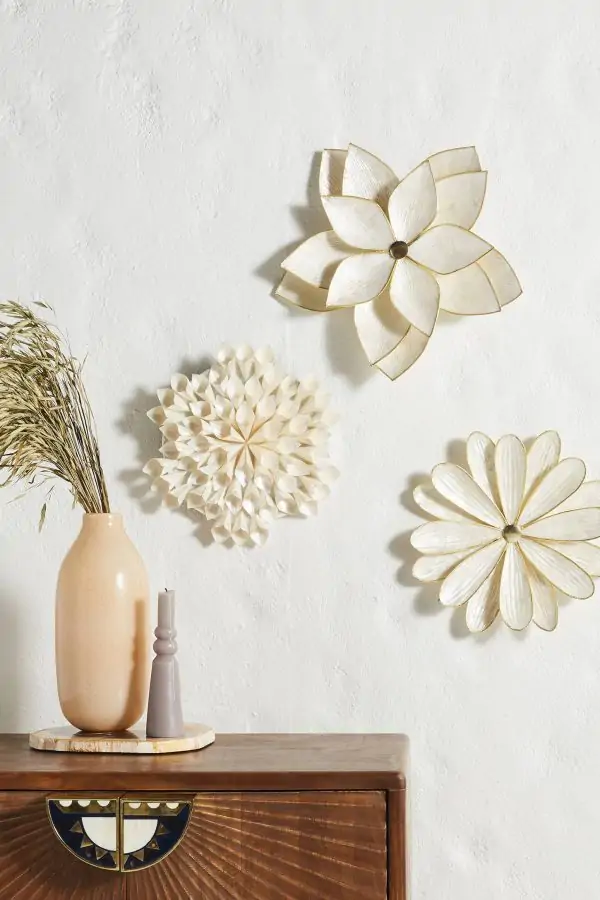 If plaster items seem too heavy a decoration, look for lightweight white flowers that are crafted from wire and oyster shells.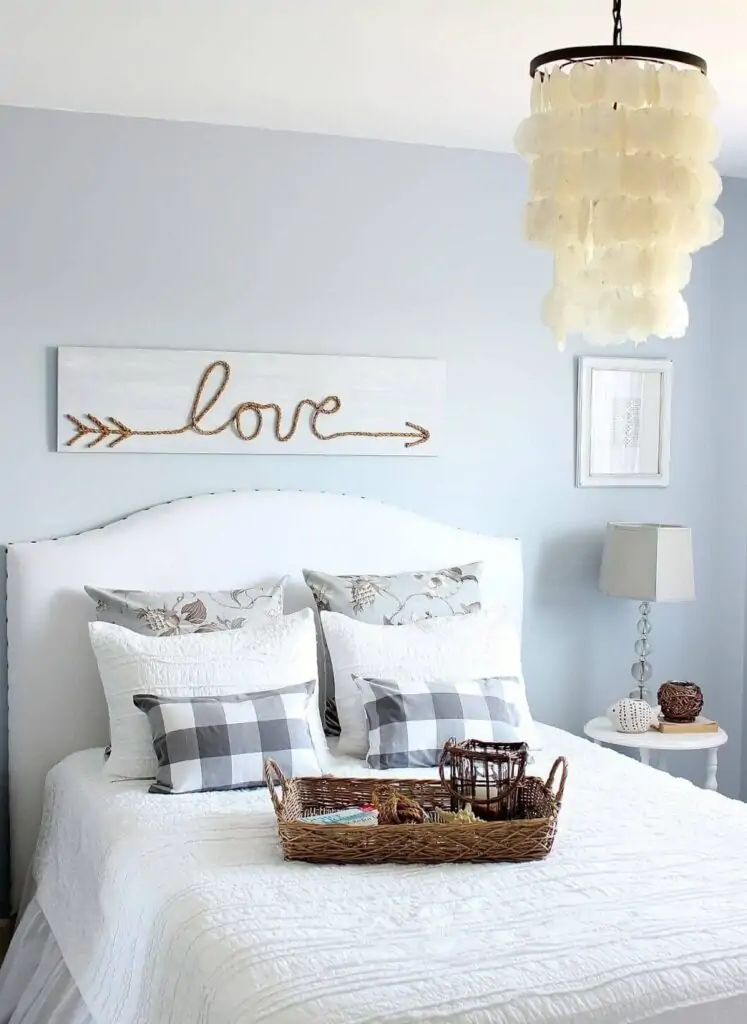 This white and gray wall was given an elegant makeover to be remembered forever. In addition, although we describe more wording ideas below, here it needs to be emphasized how beautifully the eternal word 'love' is written. A bit rustic and DIY appearance — like the writing on the wall in the primordial cave. Striking graphic solution!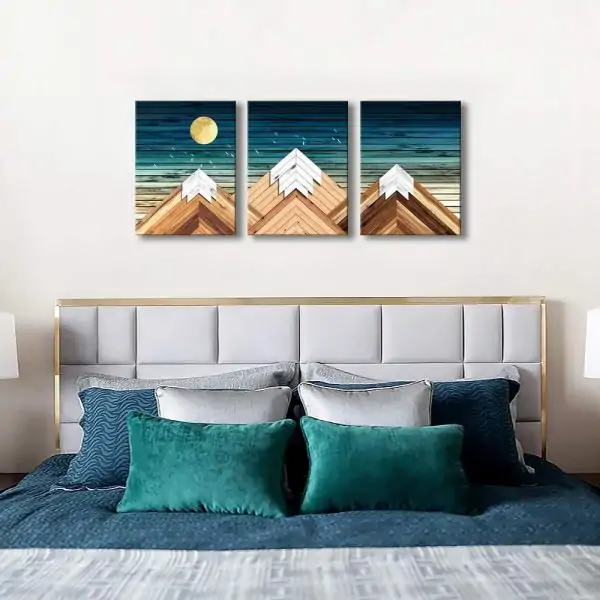 Regardless of what hues you like, you can hang colorful artwork on any white surface in a very attractive way — simply break up the whole image into several pieces. Frame them or not, you give the audacious focal point to the most important area above the headboard.
Think Out of the Box: Introduce Endearing Words or Letters
Renovate your traditional and blank bedroom walls, giving them a new life full of meaning with spectacular wording ideas for every taste and budget.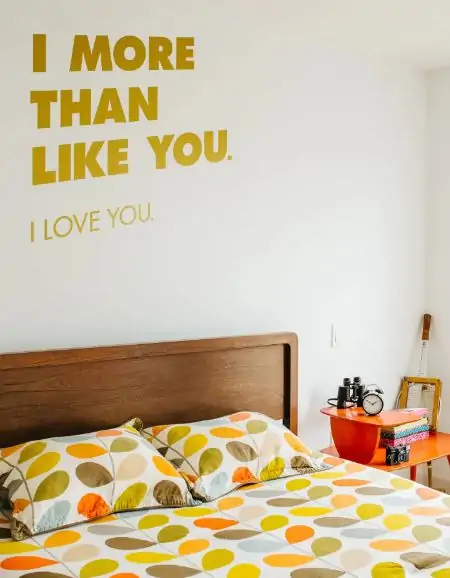 Have something to say to your soul mate? We will help you right now! The most straightforward option for bedroom wall decoration ideas with words is vinyl lettering. Do you think it's trivial? Just stick your heartfelt declaration of love on — and this message will tie the whole space together.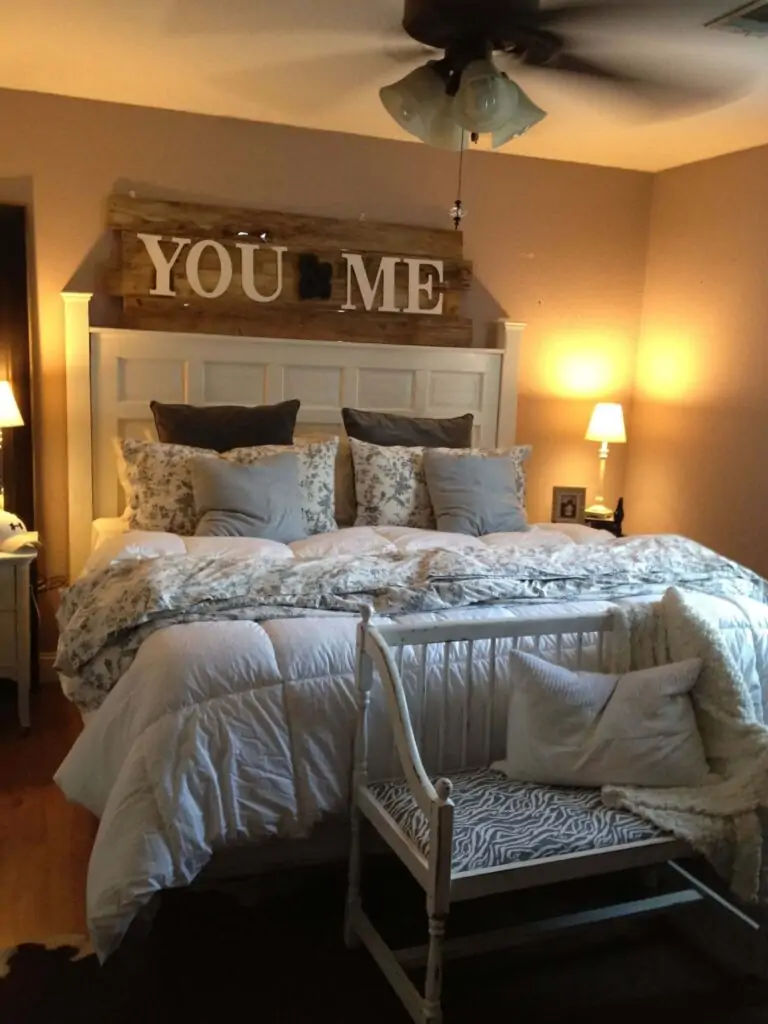 What an amazing bedroom wall decor! It is one of those examples where simplicity equals beauty. These two words make you want to continue them with a line of poetry or a popular song.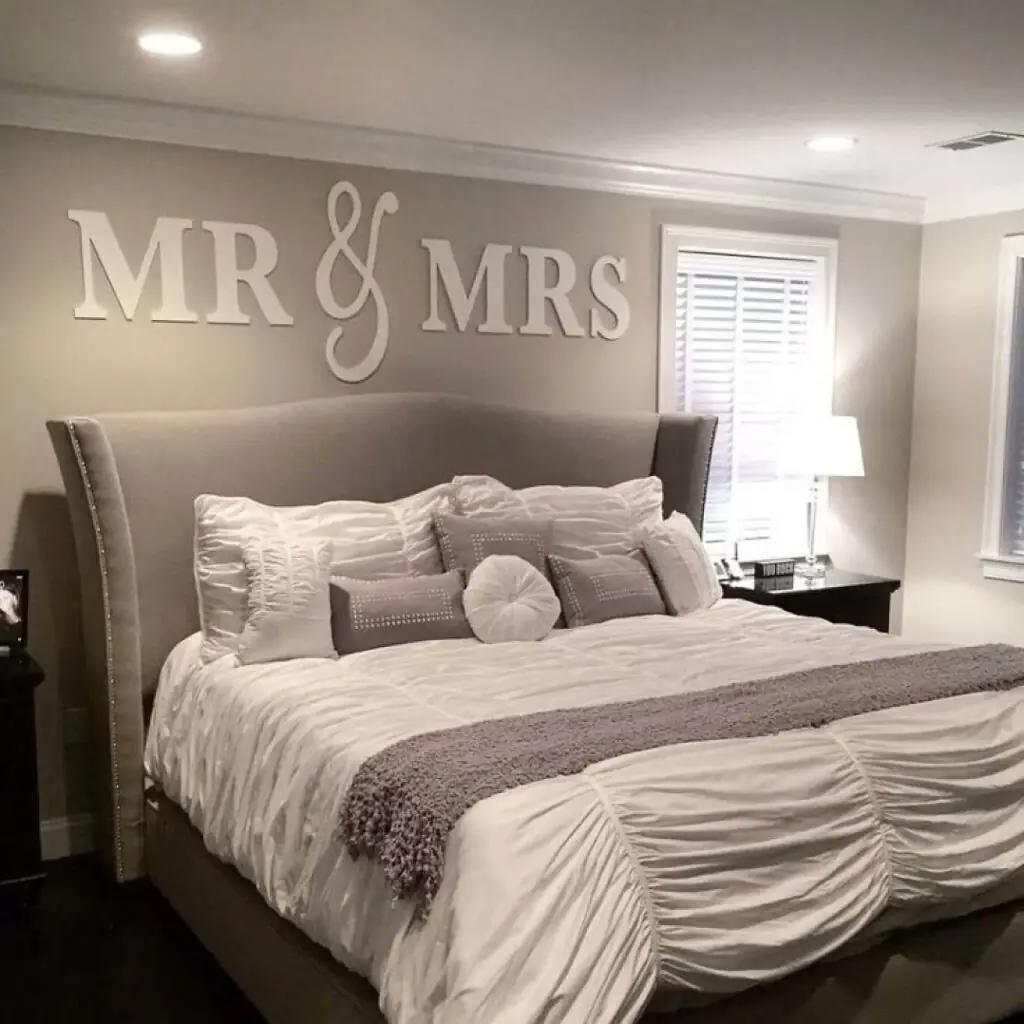 The first-class lettering, which emphasizes family status, makes this bedroom feel very touching.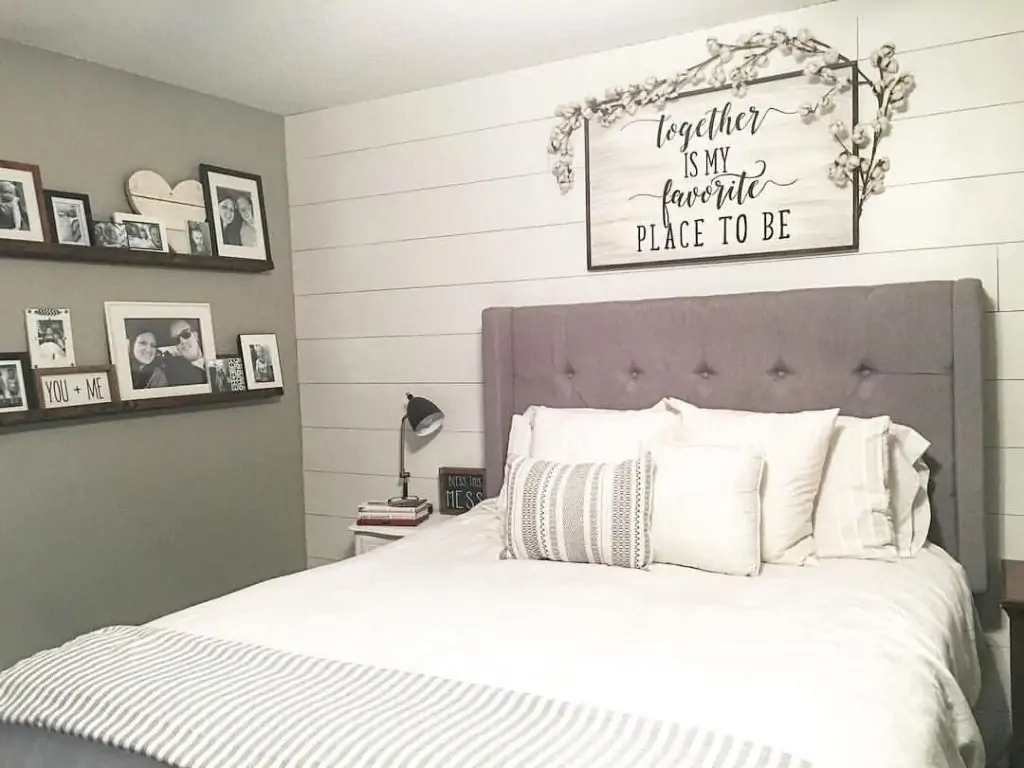 Your favorite quotes add an intellectual twist to the interior. No matter how you adorn the poster — it will be the center of the room. Two practical tips for decoration: LED garland or beautifully crafted artificial flowers. Besides, pottered flowers also match the golden sayings as they bring a delightful harmony of nature to the message.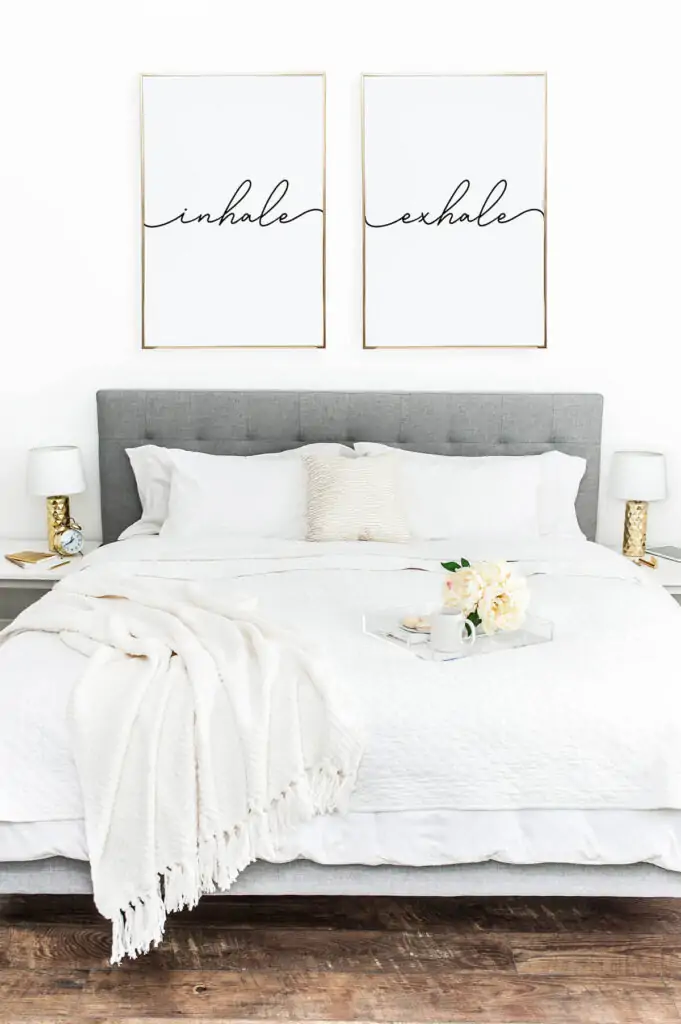 One of the best ideas to build a relaxing space is to incorporate a romantic feel whenever possible. Two prints join into a single heartwarming decoration, so the bedroom wall becomes an eternal love sign.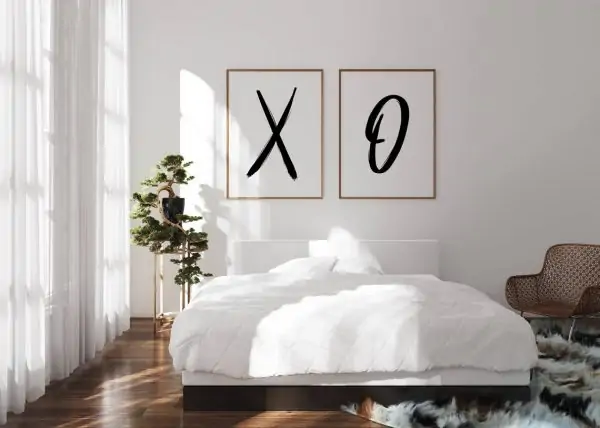 It doesn't matter what font you choose, as long as you like it! Play with modern acronyms and tender messages using lettering in download and printable posters.
Steal the Show with Mirrors on the Bedroom Walls
When considering what to put on a blank wall in the bedroom, never forget mirrors. Actually, we think that decorative mirrors are the best thing since sliced bread. Let's check out amazing mirror décor ideas for sprucing up your bedroom.
Believe it or not, you can reach the moon! With this mirror decoration set, you always have the phases of the moon at arm's length. Hung it horizontally or vertically and enjoy a flexible design approach!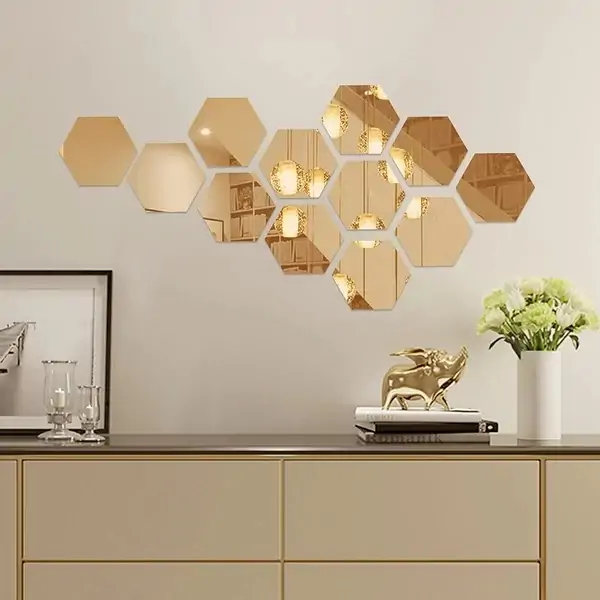 There are endless arrangement possibilities when you opt for gold hexagon acrylic stickers. Go unique with delightful ideas that use precious warmth.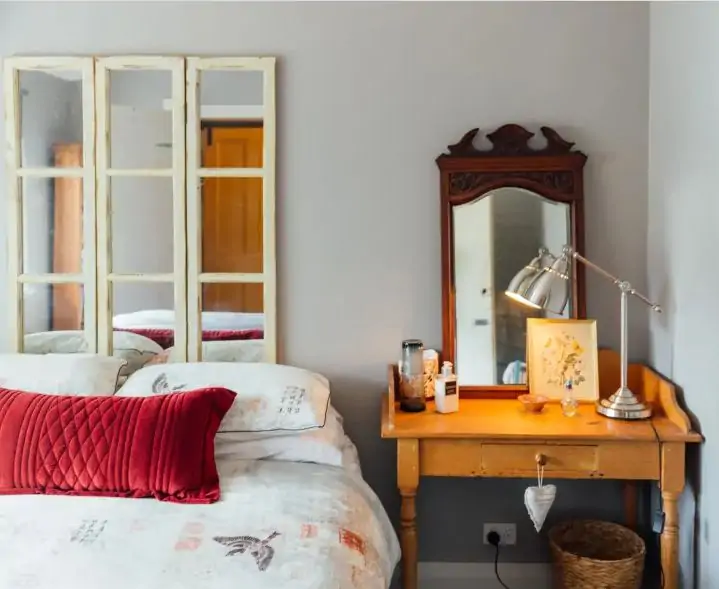 Want an impressive and statement décor? Try the oversized mirror in antique-style design. What's more, it brings a great boost of light into your private room.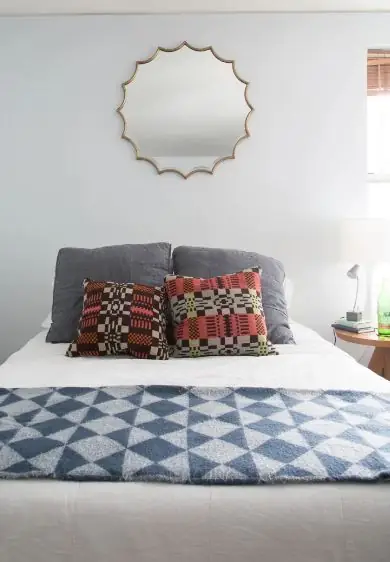 You don't have to go bold with something old-fashioned. A single sizable mirror can enliven any blank room.
By the by, other decorating ideas for a bedroom with gray walls are a gridded or random artwork gallery, brightly colored carpet, wicker pendant, and light-weighted shelves with some mind-blowing décor in your favorite style — like in the photo below.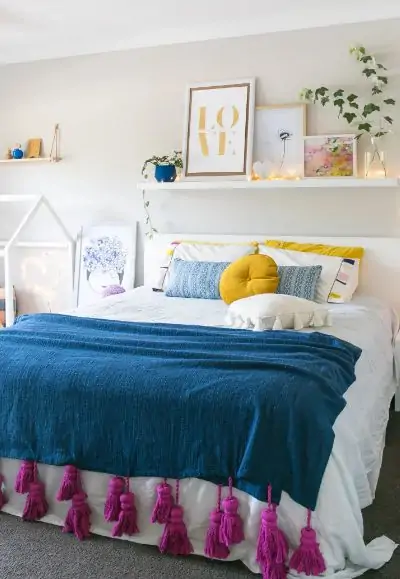 Jazz It Up with Crafted Romantic Wall Hangings
For those who like ethnic design accents, handcrafted wall hanging is miles ahead of the other decoration ideas for the bedroom wall. Moreover, such a décor may be created in a modern style and will bring a breath of fresh air to the most boring space.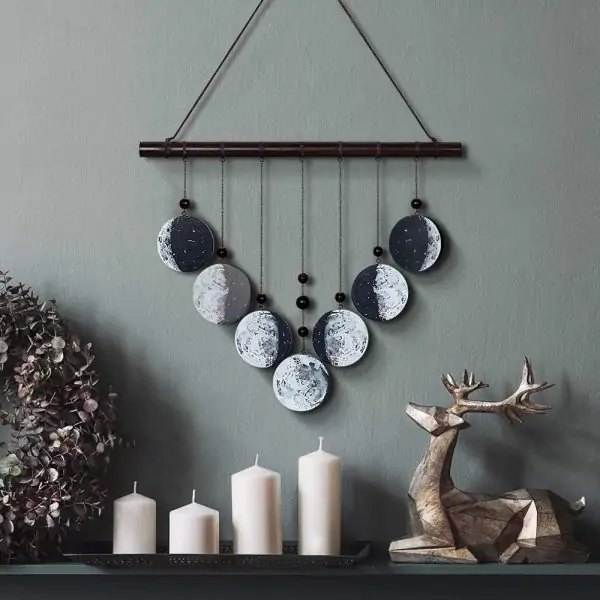 One more moon phases décor has all the benefits to elevate the room: dynamic look, artistic technique, and one-hook hanger.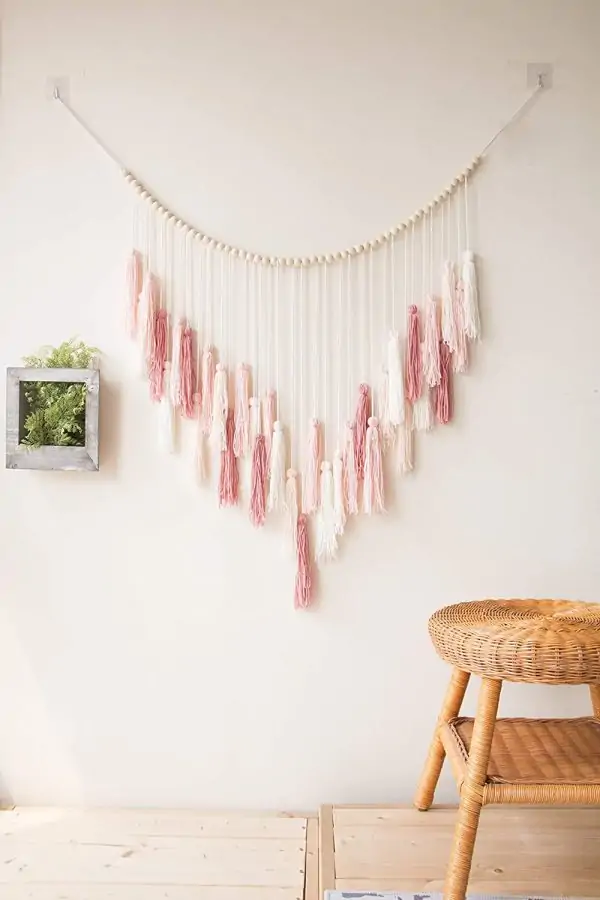 These pink festive tassels are the cutest thing for any vintage-styled space. Fill the area above a headboard or dresser with this décor. Also, it can be a remarkable backdrop for the reading chairs.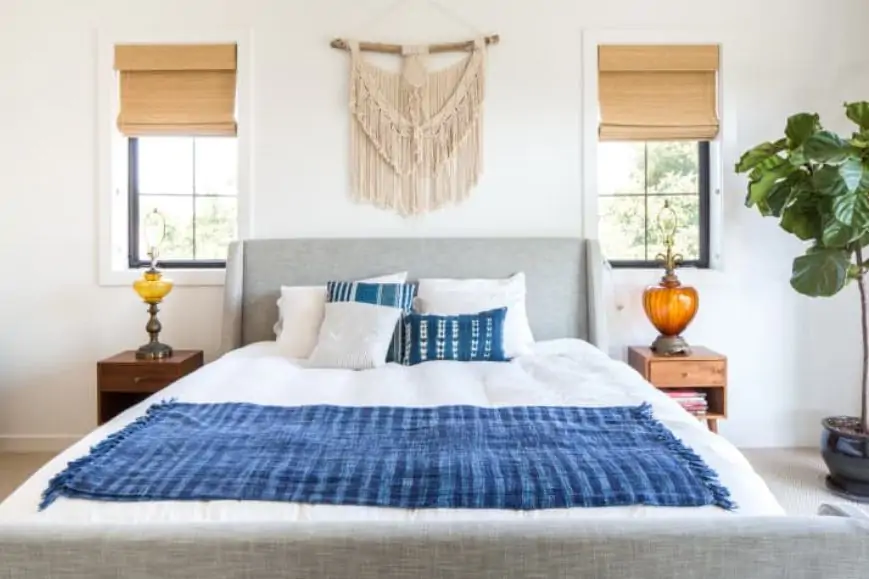 Want something memorable and vintage? Roll out the red carpet for the amazing macramé ideas for the bedroom wall! Whether it will be a sizeable homemade decoration over the headboard or a small macramé pendant with LED garland, you will add beautiful texture and a homey mood to your space.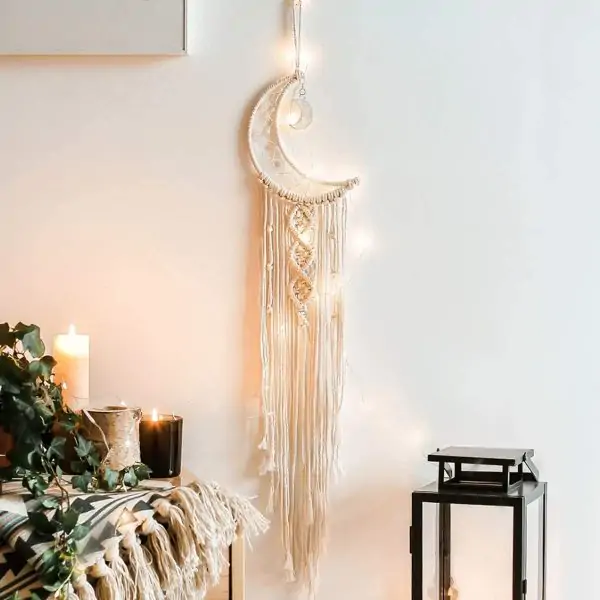 Bring Truly Creative Ideas That Are Out of This World
In conclusion, let's take a look at some extraordinary decoration ideas that won't work for everyone. Injecting something like that into space, make sure not to overload the interior.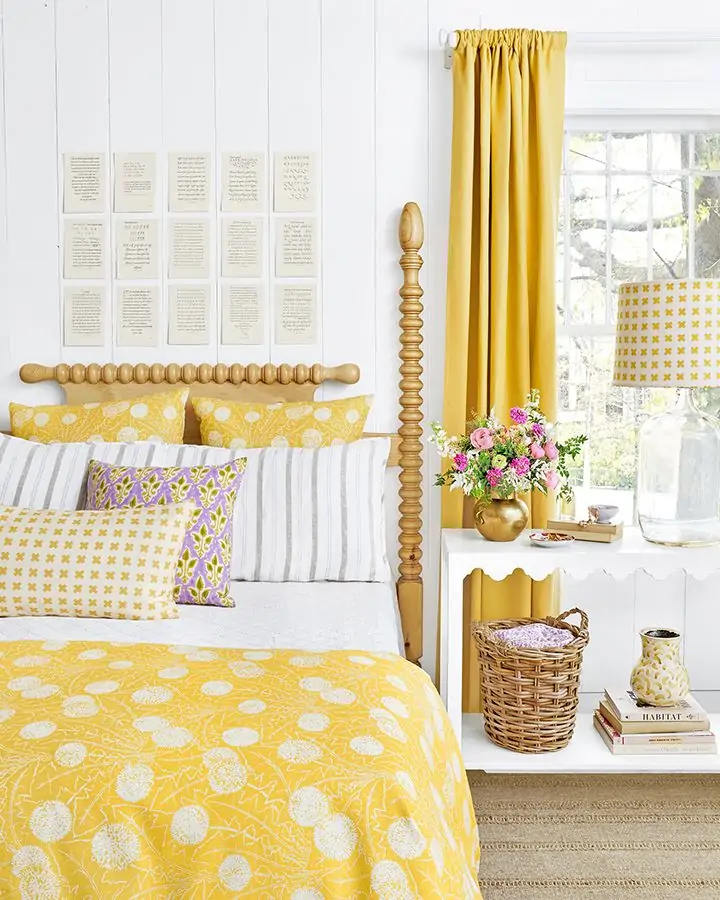 Arranging vintage book pages in the simplest grid, you can make a wonderful romantic decoration for the bedroom wall. Unexpected ideas rule! Besides, it can be your own poems or declarations of love printed in an antique font. For a neat installation use double-sided tape.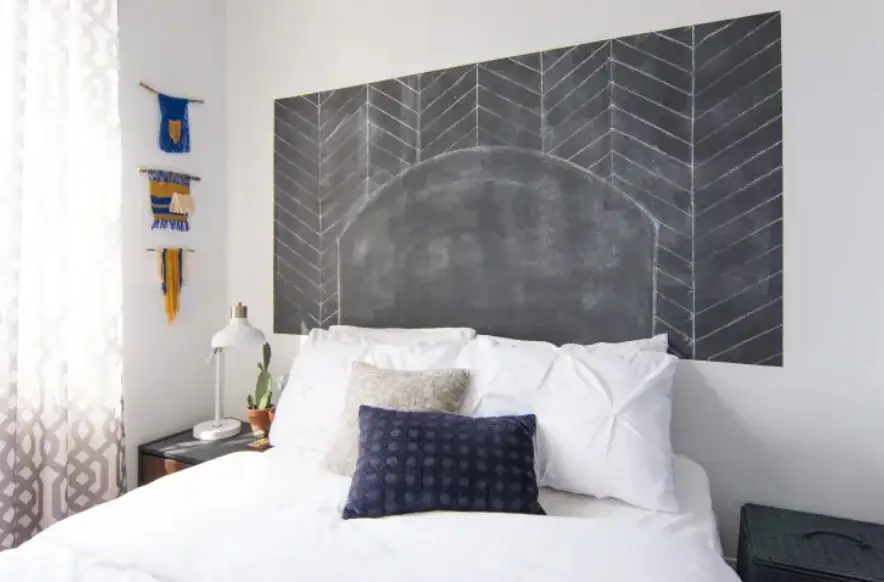 Chalk your wall up — and never be bored. One of the super-easy ideas to refresh!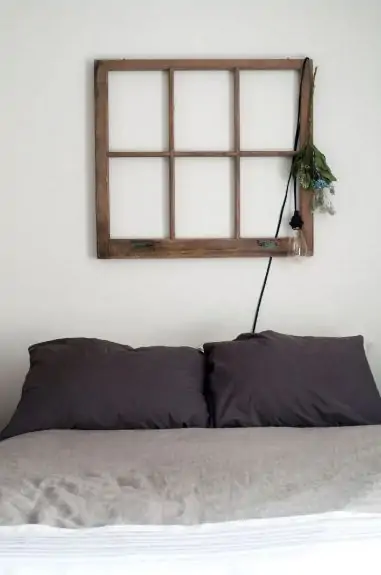 One more easy-changed decoration is an upcycled window frame above the headboard. In addition, there is always room for improvement: this wall statement will be perfect for beautifying it in any style that matches your current mood.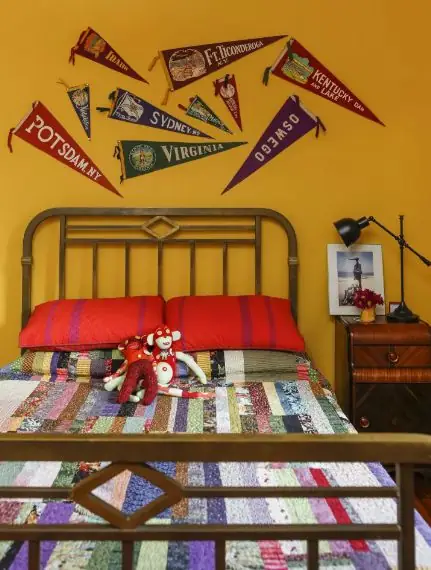 How to underline the love for your home state, sports team, or some witty sayings? No problem if you arrange colorful pennants, as shown in the photo above.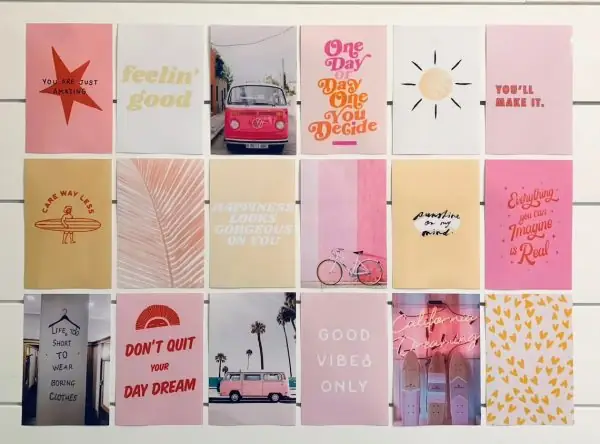 Bedroom Wall Collage Kit has been all the rage in recent years. It is a themed set of pictures that are meant to be printed and hung on the wall in the order you enjoy most. This simple yet fantastic novelty features all the benefits you can think about — affordable and easy to print & hang decor on every taste!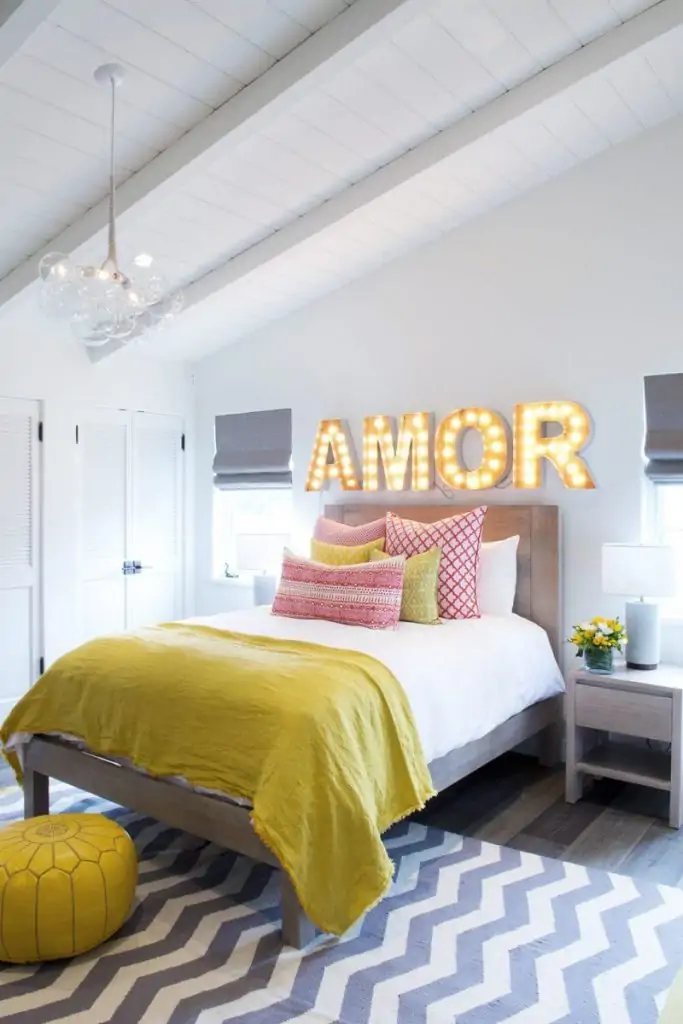 No doubt, light-up wall art ideas are adorable. On the blank wall they will balance the brightly colored floor like in the photo above. What's more, dark walls, as well as an all-white interior, can also accommodate such a passionate approach. Use your favorite word from a foreign language or introduce a modern acronym — and it will be a true out-of-this-world decoration!
Make Something Fantastic Out of Something Simple
If we were designers, our favorite thing would be an engaging arrangement of the usual décor. The ideas for the bedroom wall include a huge variety of exciting games with seemingly boring objects. We gathered some compelling examples below — enjoy!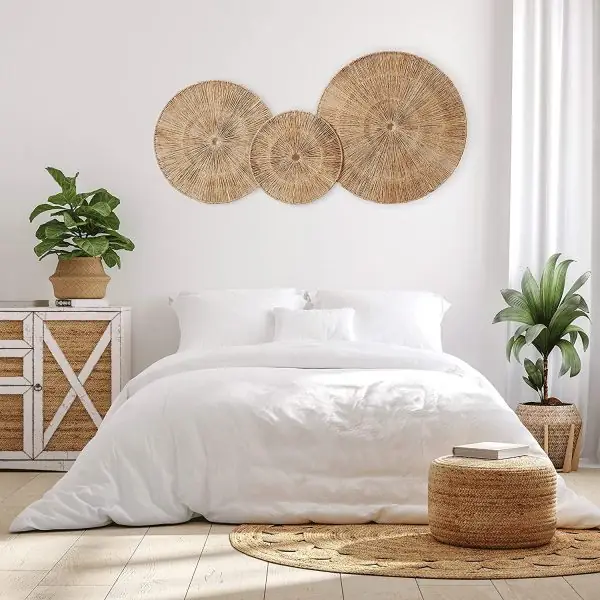 If you have several similar wicker farmhouse décors, you most likely consider them as nothing to write home about. Try to look at these objects from a different perspective — how you can overlap them on the bedroom wall to make a bold statement like in this airy project.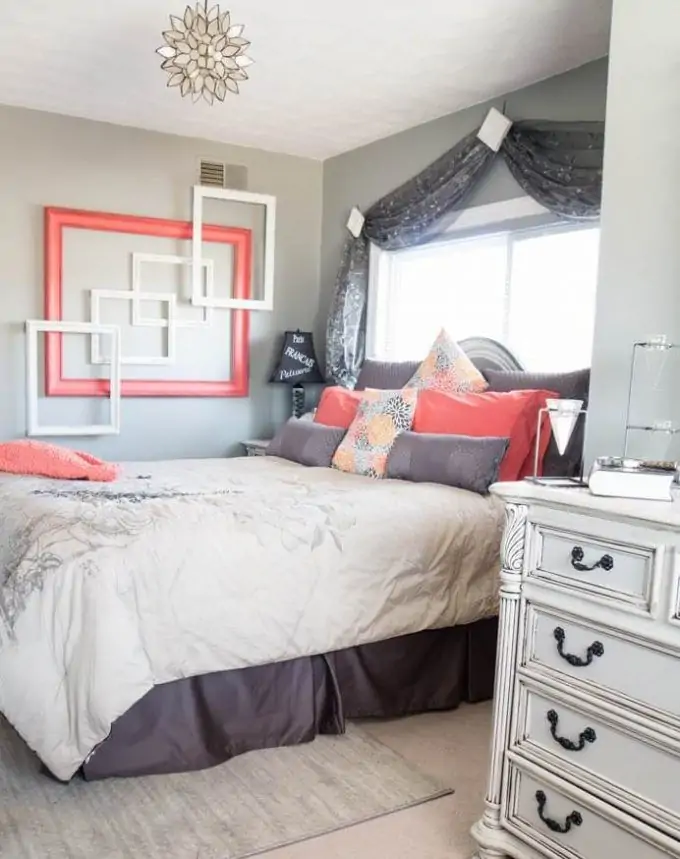 Believe it or not, world-class decor can be made of regular frames. Opt for two contrasting colors and personalize your bedroom wall with a modern-art installation. Schemes other than diagonal are also possible. Try to find your unique geometrical way to create a gorgeous decoration.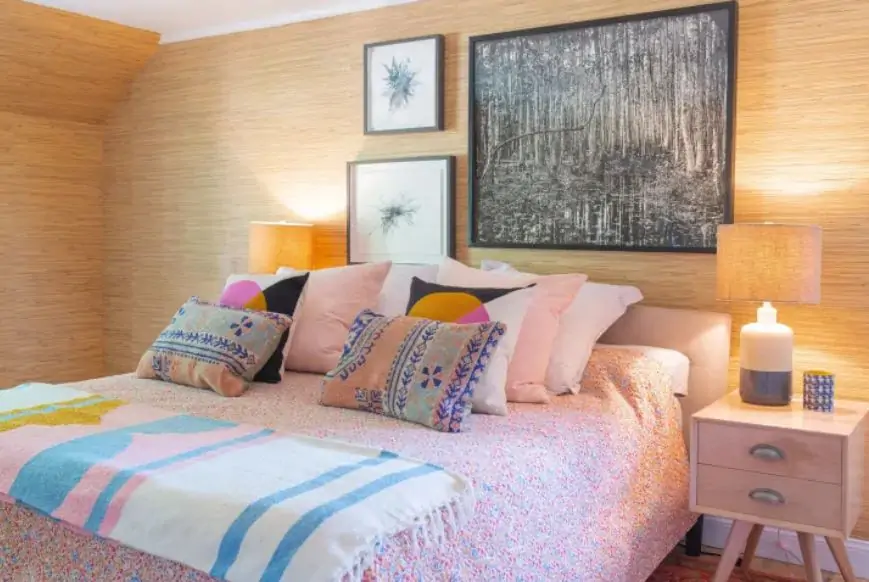 Here's quite a neat solution, even though the three pictures are very different in size. You can choose it from other decoration ideas when you don't like the strictly ordered gallery on your bedroom wall.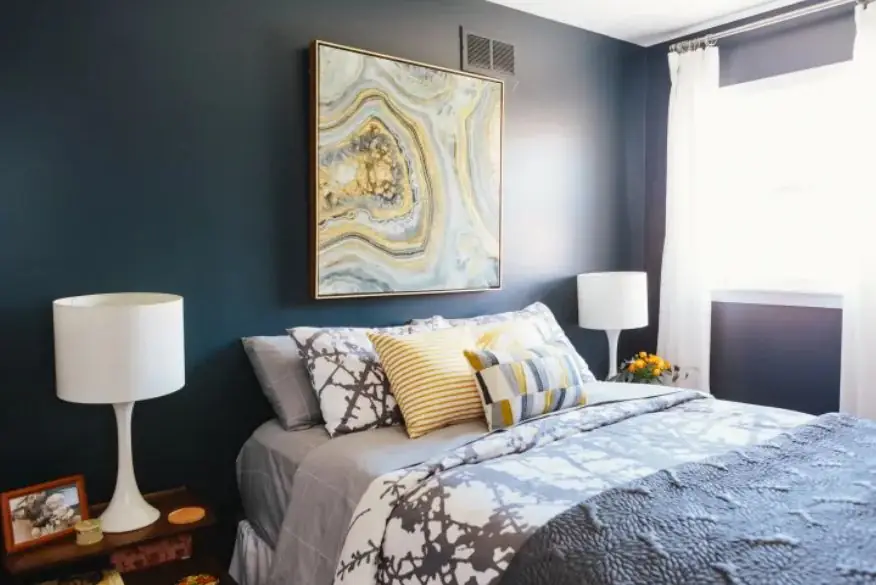 Looking for wall decoration ideas for the bedroom with paper? Focus on one piece of art cut from abstract wallpaper. That's a piece of cake to make, but it guarantees a luxurious appearance if you repeat its hues in bedware or curtains.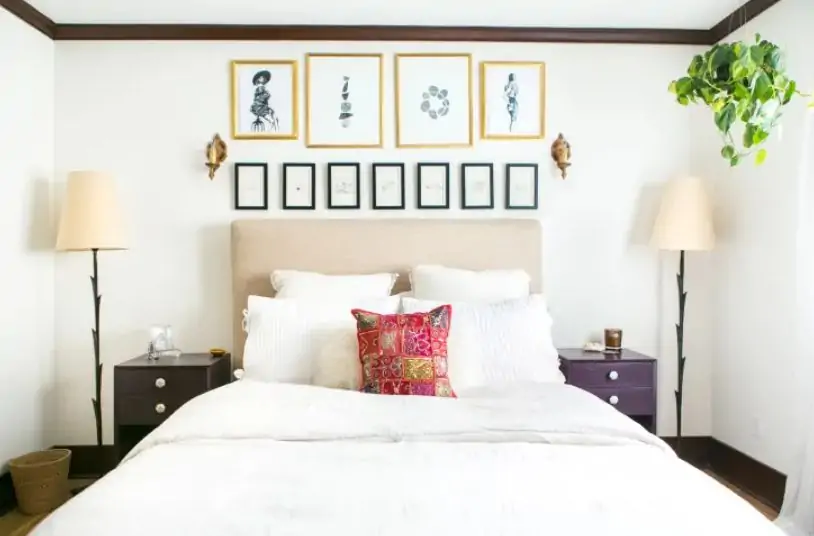 Grab many frames in two colors and a similar style and create a uniform pacifying gallery. We'd like something heartwarming for the bedroom, so turn your attention to the family photos, passion symbols, delicate flowers, or framed poetic lines. Hope you enjoyed our decoration ideas for the bedroom wall. See you in the next review!