Best Dining Room Table Centerpiece Ideas For Your Home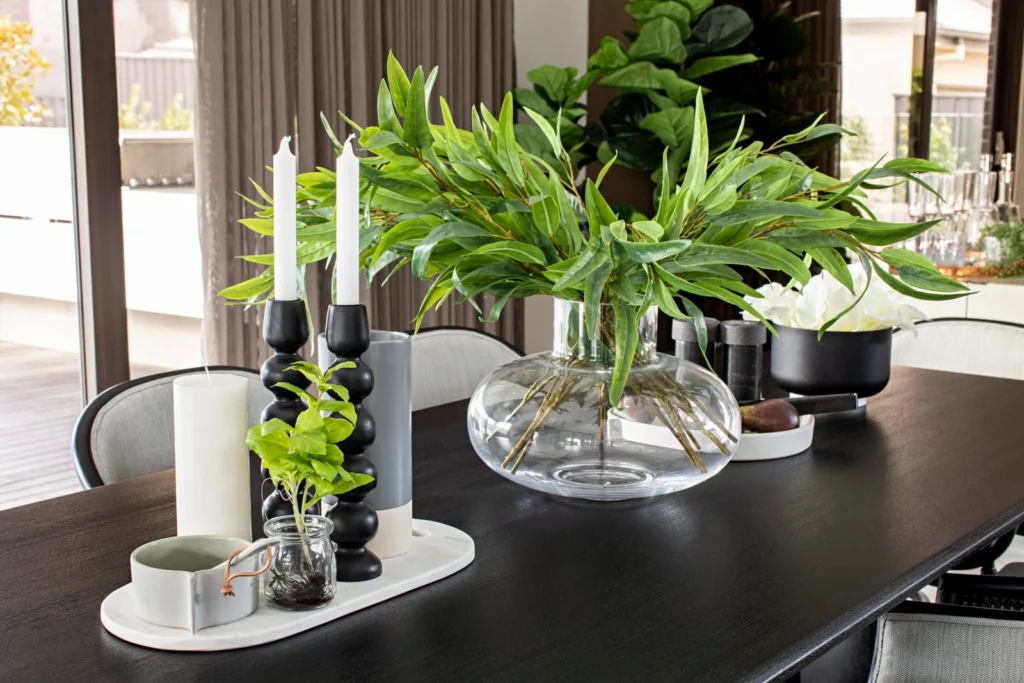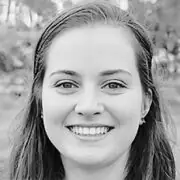 When it comes to decorating your dining room, the table is often the center of attention. After all, it's where family and friends gather to share meals and conversation. So it's important to make sure you've done your research on dining room table centerpiece ideas so your dining table decor looks just right.
First, make sure it's the right size for your table. You don't want it to be too small or too large. Second, choose a centerpiece that complements your existing decor. And lastly, pick a centerpiece that reflects your personal style. So, whether you're looking for a few simple touches to spruce up your table or want to go all out with a complete makeover, we've got all the inspiration you need.
With that said, here are a few ideas to get you started.
Dining Room Table Decor with Candles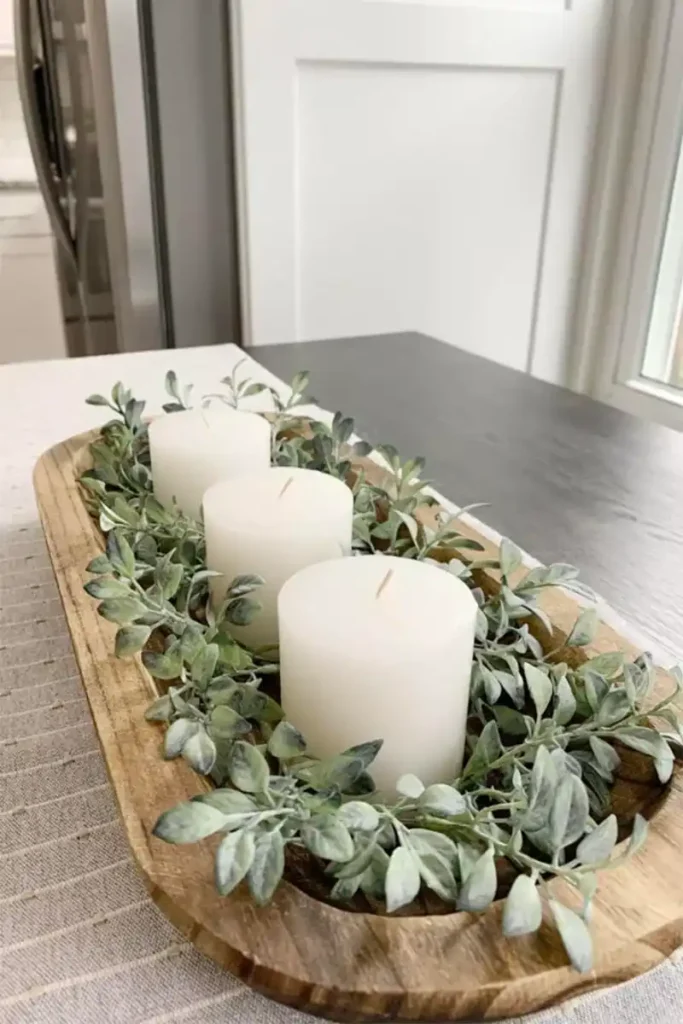 Decor ideas that use candles can include a variety of different elements to create a beautiful and inviting space. Candles are a great way to add ambiance to any place and can be used in different ways. For example, you can use them as part of a centerpiece or line them up along the length of the table.
However, keep in mind that when choosing candles, be sure to select ones that are the appropriate size for your table. Candles that are too large can be overwhelming, and ones that are too small can get lost among other decorations.
On the other hand, be sure to use candles that are unscented, as scented candles can be distracting when dining. Besides, when placing candles, be sure to use appropriate holders that will catch any drips or spills.
Overall, If you want to add a touch of elegance to your house, taking a look for several outstanding dining room table candle centerpiece ideas is the right thing to do.
Don't Forget the Flowers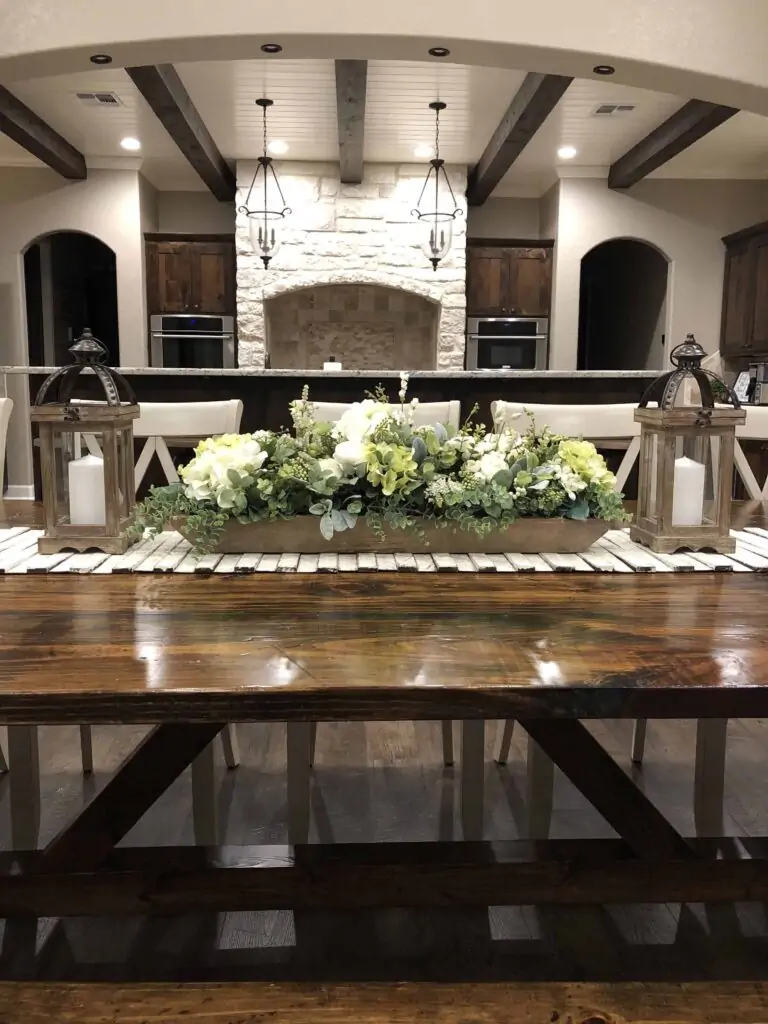 Fresh flowers are a classic choice for a centerpiece and one of the surest ways to add color and life to your home. In most cases, the flowers are arranged in a symmetrical way, and the vase is placed in the center. The centerpiece full of flowers is simple and elegant, making the house look even more inviting.
Natural and fragrant flowers greatly add to the ambiance of any home; a vase or pot full of them will make a lovely focal point for any room. Moreover, flowers can be a great way to show off your personal style.
Bring Some Halloween Vibes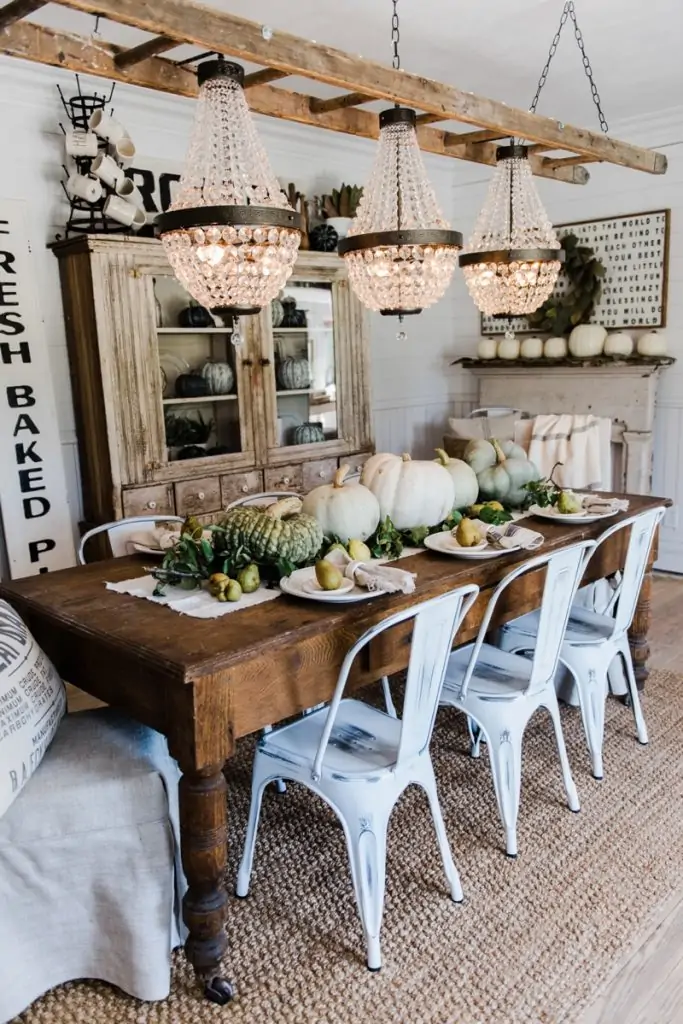 A centerpiece with pumpkins can be a festive and welcoming addition to your house during the fall season. It will bring Halloween vibes to your home and make your living room the most attractive place to be in.
You can arrange a few small or medium-sized pumpkins on a tray or platter and surround them with seasonal decorations such as gourds, fall leaves, and berries. You can also use pumpkins as vases for fresh flowers or as candle holders to add a warm and festive atmosphere to your space.
So if you are a spooky season lover, searching for some of the funniest living room table decoration ideas with pumpkins will be the right choice for you and your family members.
Tray Ideas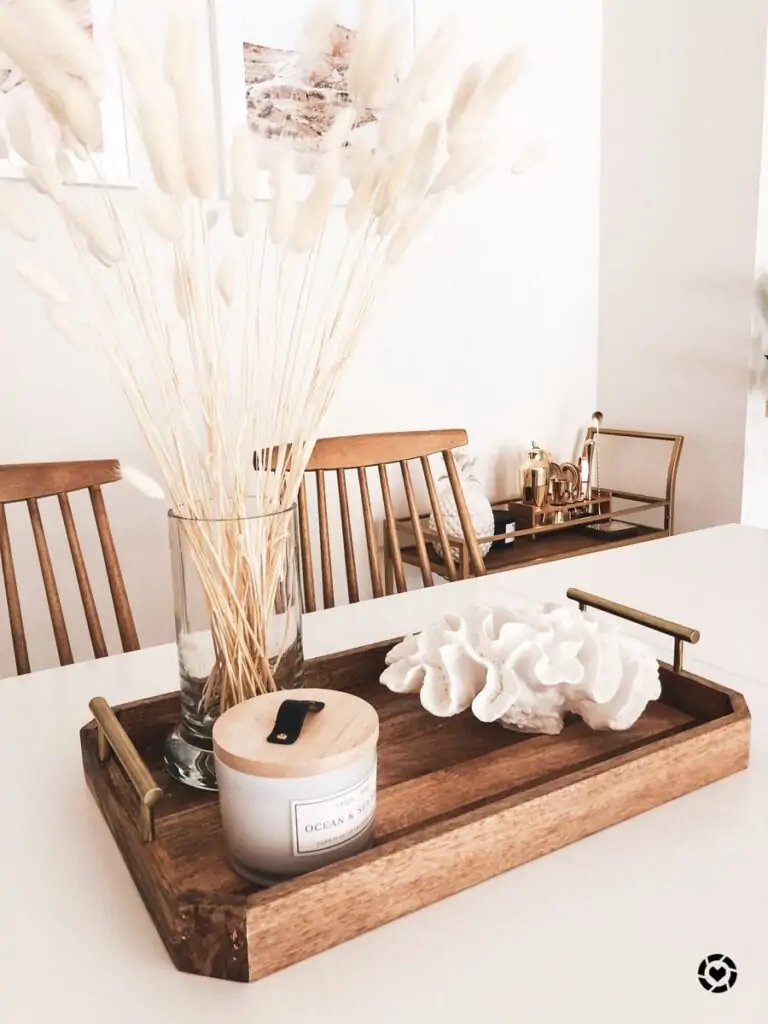 A wooden tray with candles and a vase of flowers is the perfect pick for the dining table centerpiece. The tray can also be filled with anything from fresh fruit to bunny tails and other small objects that are easy on the eye.
Dining table centerpiece tray ideas are always good because they can hold many different items and are easy to move around. On top of that, it won't be difficult to find a tray that matches the room's style without wasting too much time and effort.
Simple Yet Beautiful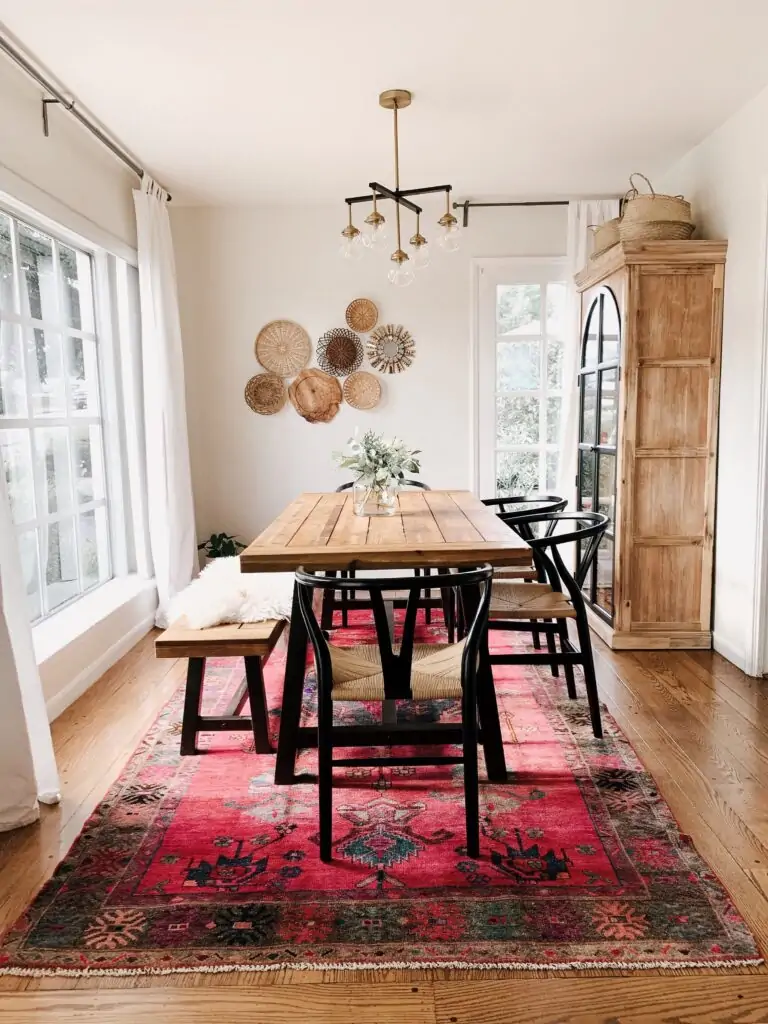 It can be that you are having a small gathering and don't want to overwhelm your guests. Or maybe you want to create a more relaxed atmosphere. Choosing among the simple dining room table centerpiece ideas can help to achieve both of these goals.
Almost any small yet appealing object will do, starting from a vase with fresh flowers, a small bowl with fruit, or a candle in a holder. Besides, the good thing about keeping it simple is the fact that such a solution is often more affordable than more elaborate designs. It can also be less time-consuming to set up and take down. Additionally, it can help to create more easygoing vibes at any event.
Christmas Decor Ideas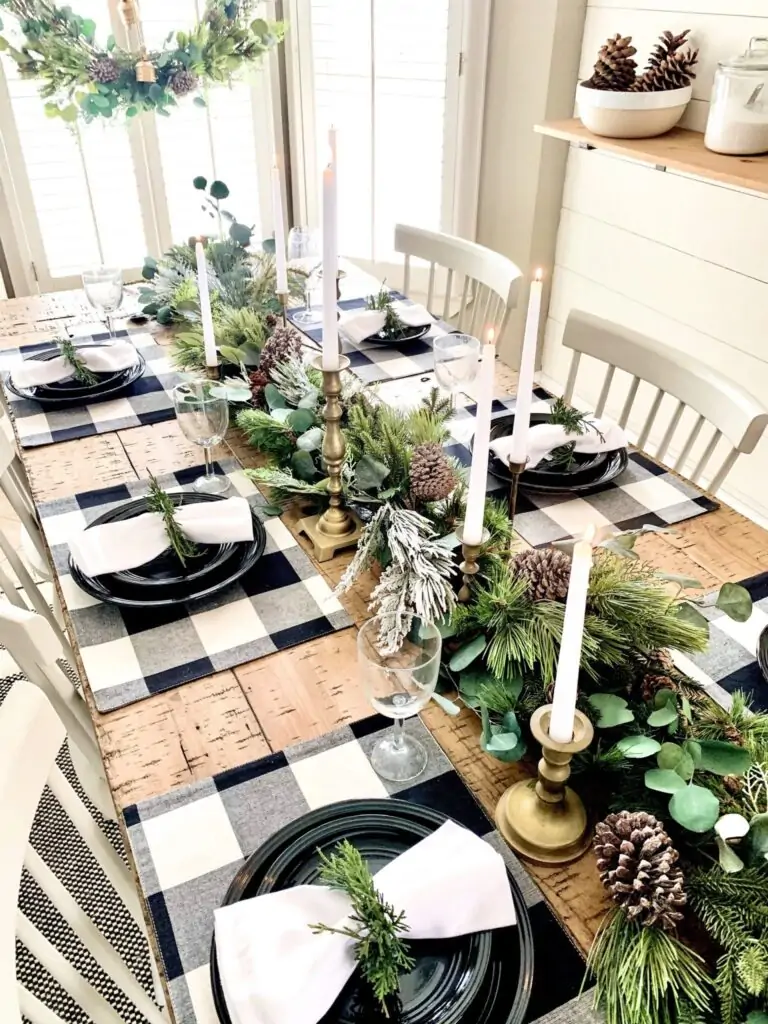 Everybody loves Christmas, isn't it right? Making a home full of Christmas vibes is probably what makes everybody smile. Fresh dining room table Christmas centerpiece ideas can help create a festive and charming atmosphere in your home and make your guests feel more welcome and comfortable.
Dining room table decor for Christmas should include a tablecloth, plates, utensils, glasses, as well as evergreen plants. Your candles and tablecloths should be decorated with Christmas-themed patterns or symbols. If you want to make your holiday even more special, do not hesitate to place festive Christmas decorations in all corners of your dining room.
Simple Glass Vase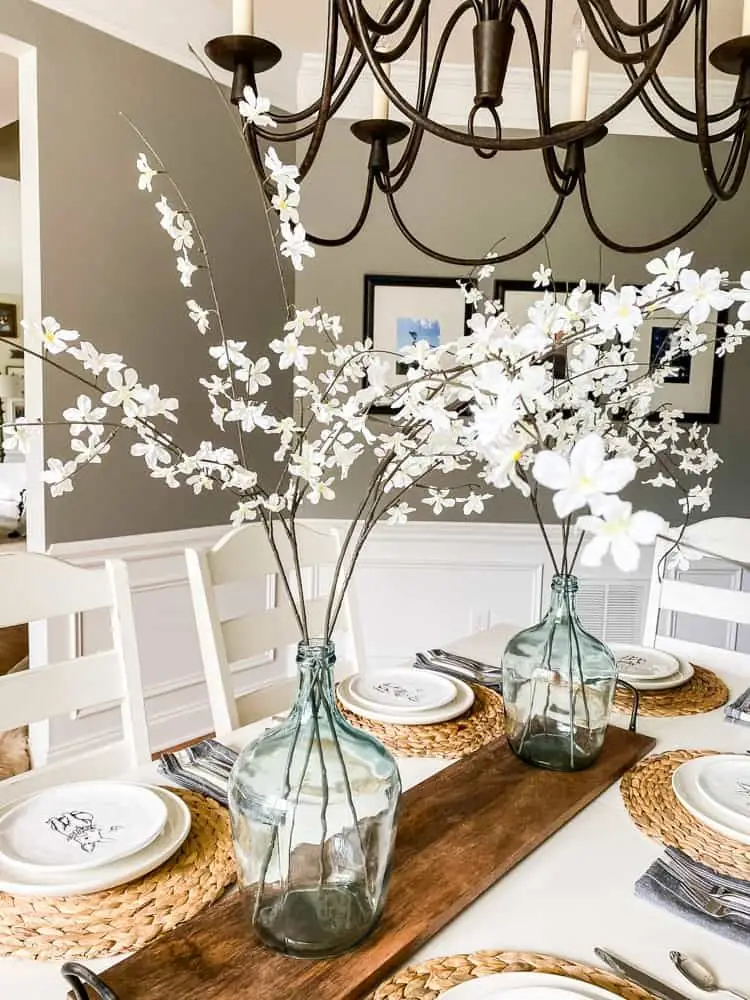 Using a simple glass vase as a centerpiece is a simple yet elegant way to decorate your living room in any season. If you are tired of replacing flowers in the vase, you can use artificial ones to maintain your decor. You can also fill a vase with stones or other decorations to create a beautiful display.
On top of that, it's essential to note that glass is an elegant material that can add a touch of sophistication to any setting. It is also durable and easy to clean, which makes it a practical choice, especially if you prefer your dining room table centerpiece ideas to modern informal vibes.
For Everyday Use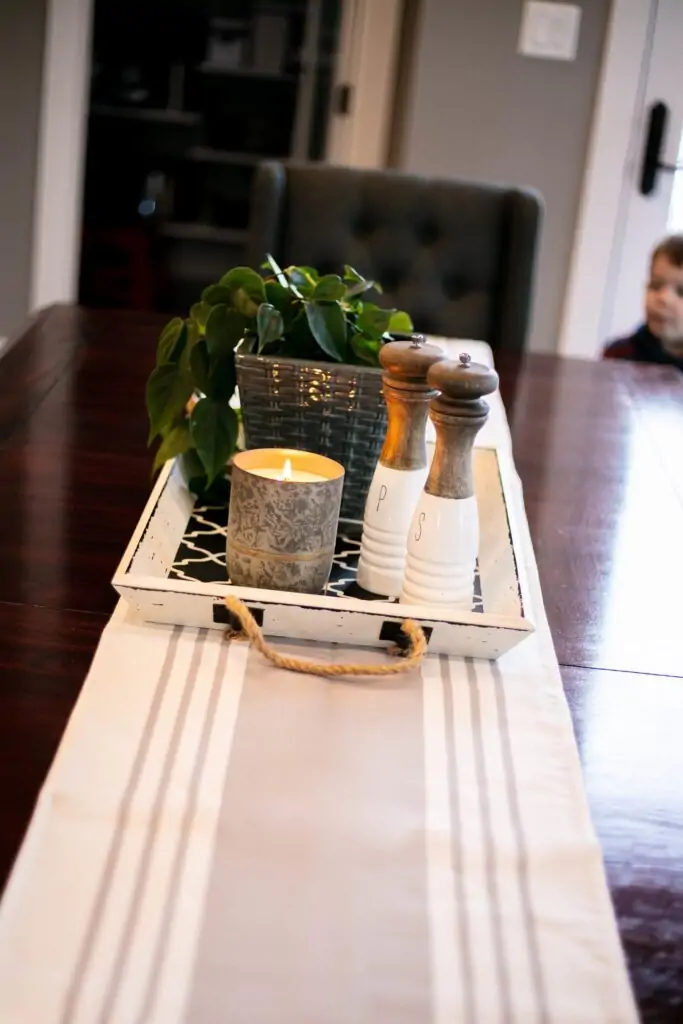 If you are looking for table centerpiece ideas for everyday use, then using simple and practical things is exactly what you need. While actual forms and sizes can vary greatly, typical decor solutions include salt and pepper, a little candle, or a flower. The benefit of making it simple is that such a centerpiece does not take up too much space and still manages to keep the atmosphere in the room elegant and inviting.
Keep it Formal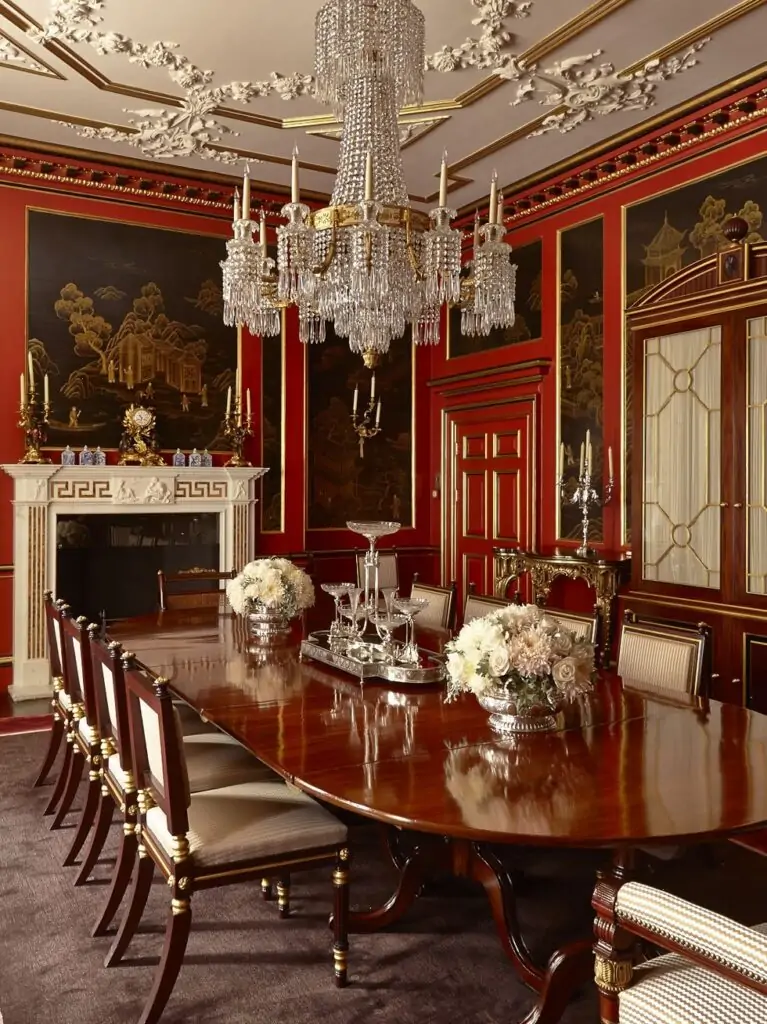 Looking for formal dining room table centerpiece ideas? Some of the best ones include using a simple vase with a few fresh flowers, a bowl with fruit, candles, glasses, and a more elaborate display with multiple vases, candles, and other decorative items.
However, when looking through the ideas, it is important to consider the overall theme and feel of the house, as it should complement the other décor in the space.
Make It Oversized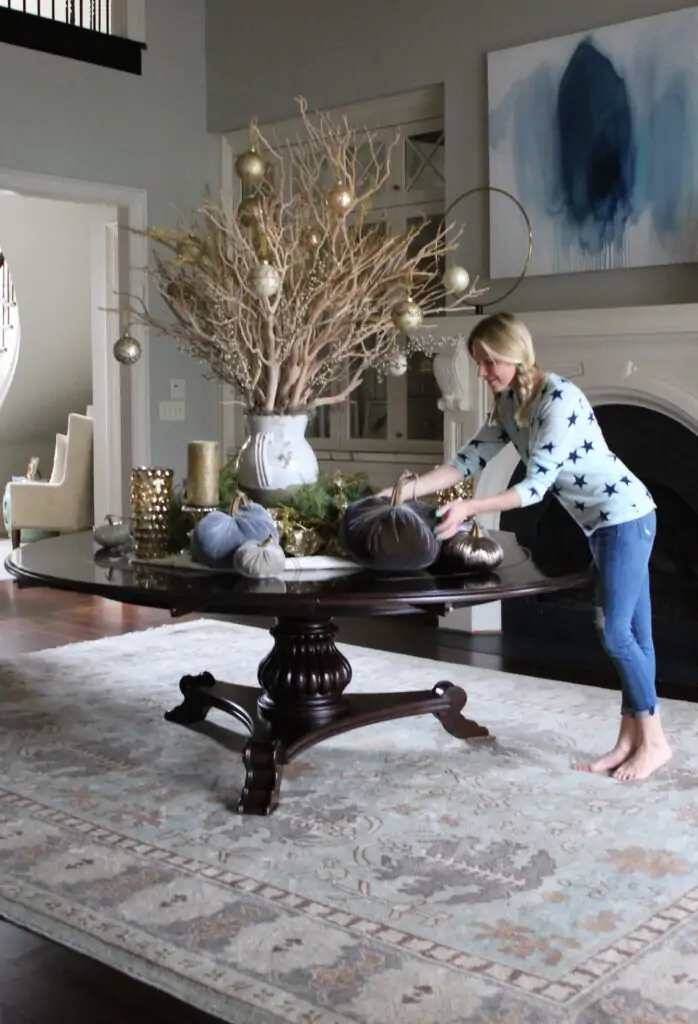 In case you have a large living room, picking the oversized design option would be perfect for you. An oversized decor can be made of different materials, such as glass, metal, or even wood. It can be something simple like a vase of flowers or more elaborate like a sculpture. It all depends on your personal taste and the overall style of your space.
However, sometimes too large decorations can be a bit overwhelming, so make sure it appropriately fits the atmosphere and you have enough space to make a statement with it.
Traditional Design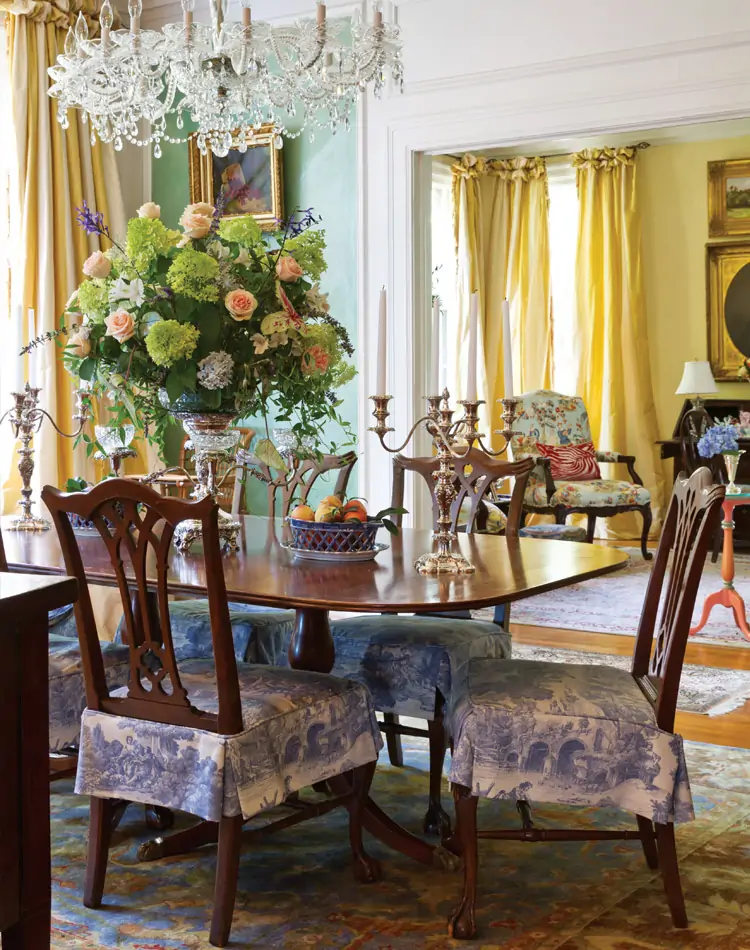 Traditional tables are typically wooden with a simple design, although some of them may have metal or glass legs. They are usually accompanied by chairs with upholstered seats. In terms of the traditional dining room table centerpiece ideas, it should be highlighted that traditional decor typically consists of a vase of fresh flowers, a couple of candles, and a bowl of fruit. The flowers are usually a mix of blooms in different colors. The flowers and candles provide a romantic and relaxing ambiance, while the fruit adds a touch of sweetness to the space.
Conclusion
As you can see, there are many creative ways to style a centerpiece. With a little bit of imagination, any house can be transformed into a beautiful and inviting space. Dining room table centerpiece ideas can range from simple and elegant to fun and festive. So, no matter your style, there is sure to be a perfect design for you and your home.