17+ Entryway Bench Ideas for Your Home You Will Love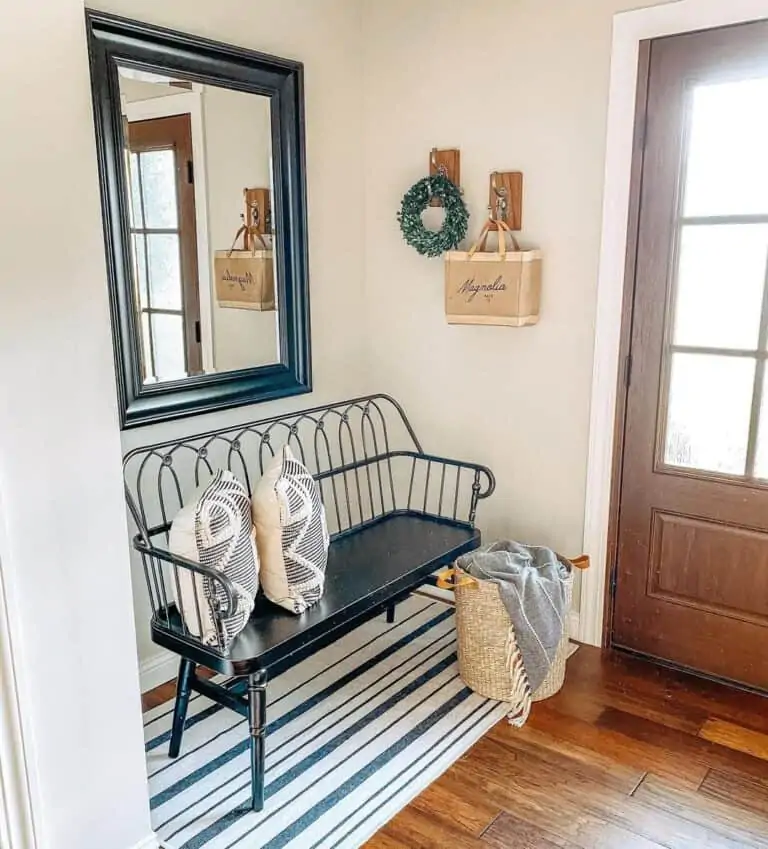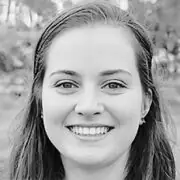 When you think about having a home, one of the first things that come to mind is the entryway. So, why not use some innovative entryway bench ideas to make your home entrance more appealing? After all, that's where you meet your guests.
Additionally, if you want your foyer to be stylish and functional, you need something more than a simple seat option. In this article, you will find the best entryway bench decor ideas that will help make your home stand out from the rest. From rustic to contemporary, this article has everything you need to find the perfect foyer sitting furniture for your home.
1. Choose a Bench with a Character
If you want a bench that stands out, consider choosing one with a character. There are plenty of options available with designs that include detailed carvings or unique textures. For example, consider choosing a seat with distressed wood details if you have a rustic home.
Alternatively, if your home is more modern and sleek, go for an all-white seat with sleek lines. Either way, finding the right seat furniture is sure to add personality and style to your entranceway.
2. Use Vintage Items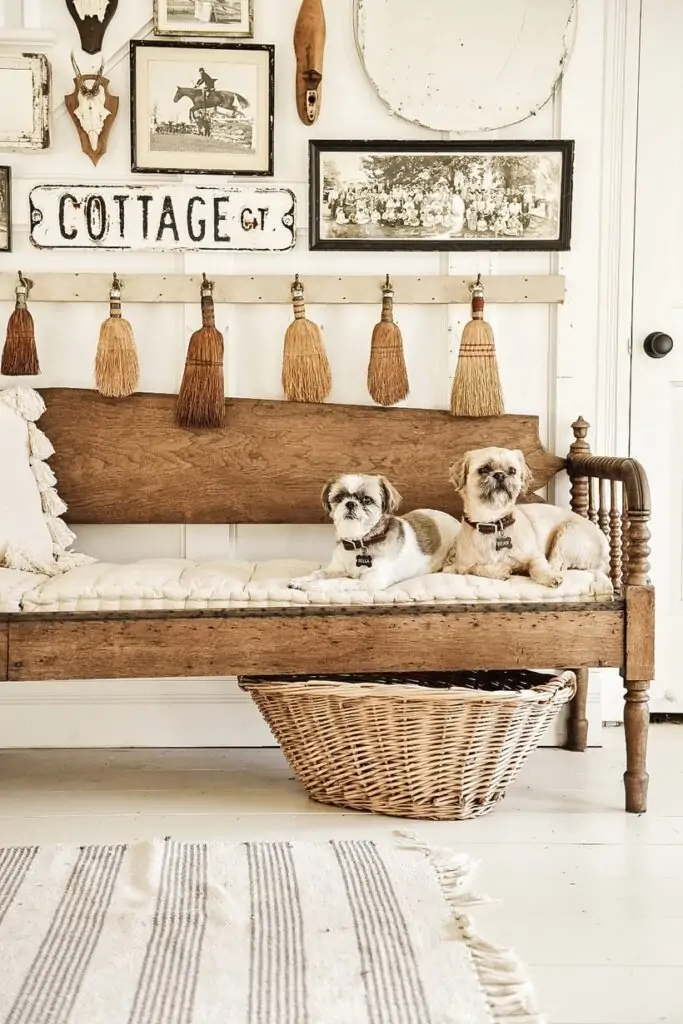 Consider using vintage items near your foyer seat if you want something a little more quaint and welcoming. This will help you add some personality and interest to your space while also making it look more cohesive. Plus, vintage items are often much cheaper than new ones, so you can save money without sacrificing quality.
Here are some ideas for using vintage items:
use an old coat rack as a headboard for your foyer
hang old baskets from the ceiling to hold umbrellas or hats
place a vintage trunk next to the foyer bench for extra storage
add some ivy plants around the base of furniture for lush greenery
3. Add a Small Side Table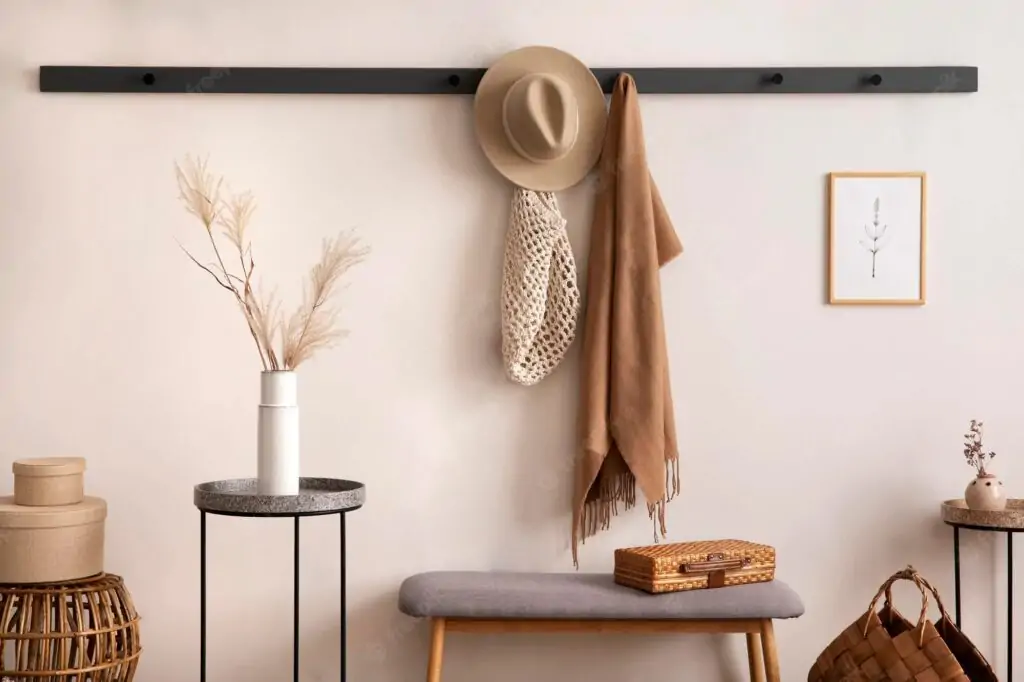 If you are looking for some innovative foyer bench ideas, this one is what you need. Adding a small side table to your foyer can be a great way to organize your bits and pieces and make it easier to get into the house. There are a variety of options available, so find one that works best for your home.
Whatever you decide, make sure the table is small enough that it won't take up too much space but large enough for a couple of magazines and even some snacks.
4. Entryway Bench with Slide-Out Shoe Drawers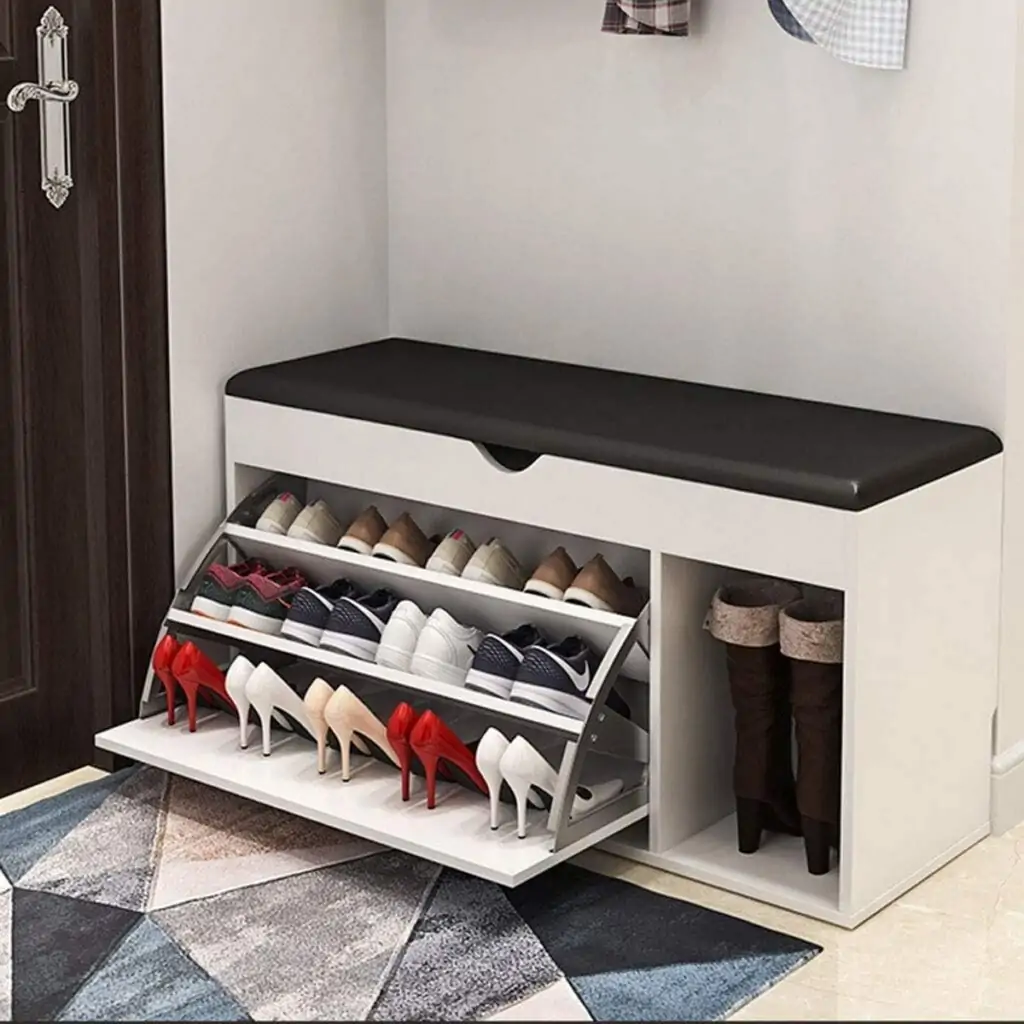 This can be the best solution ever if you are looking for an entryway bench with additional storage. Ideas like these are a stylish way to add both storage and sitting space to your entryway, and you are sure to love this furniture option with slide-out shoe drawers.
You may want to consider furniture that is made of hardwood. This type of seat often has a distressed finish which gives it a rustic look. Even if your collection of shoes is fairly large, a large enough bench is sure to accommodate everything you might need for a particular season. Plus, this type of creative design is something everybody likes.
5. All-White Charm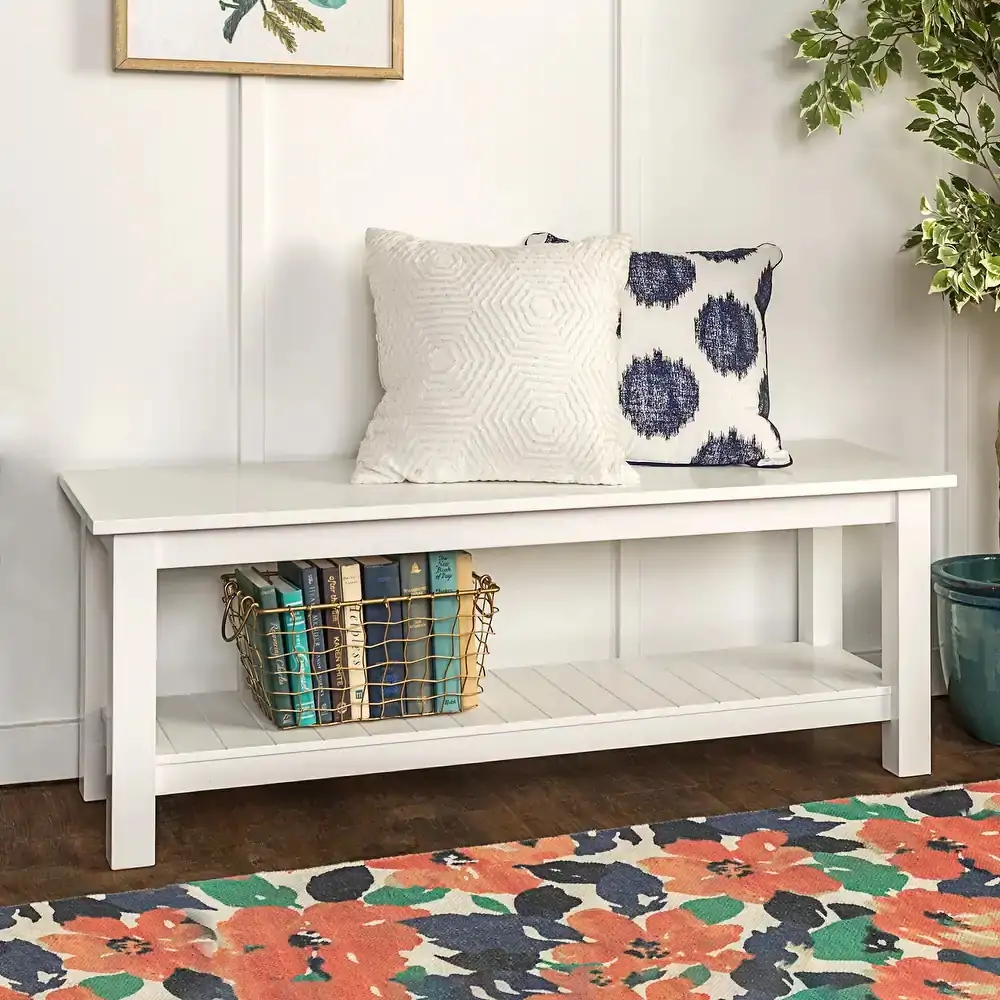 A sleek and all-white foyer bench is the perfect way to brighten up your space while adding a modern touch. This seat can be used both in your foyer and as an accent piece anywhere else in your home. There are a variety of designs to choose from, so you are sure to find the option that works best for your foyer. No matter which option you choose, adding an all-white entryway seat is a great way to liven up your space while adding comfort and style!
6. Go for a Vintage Option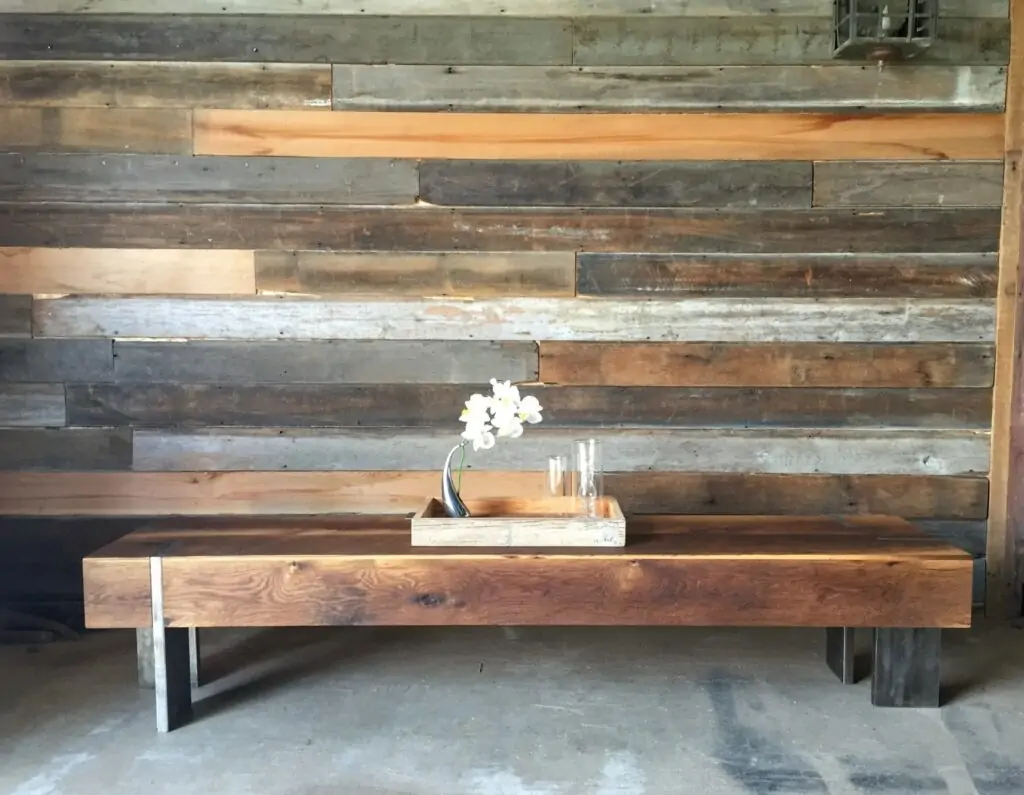 If you have a bit of vintage furniture in your home, consider adding a vintage sitting option to your foyer. This style of seat is simple but versatile. Furthermore, it can be dressed up or down depending on the look you are going for.
7. The Rustic Charm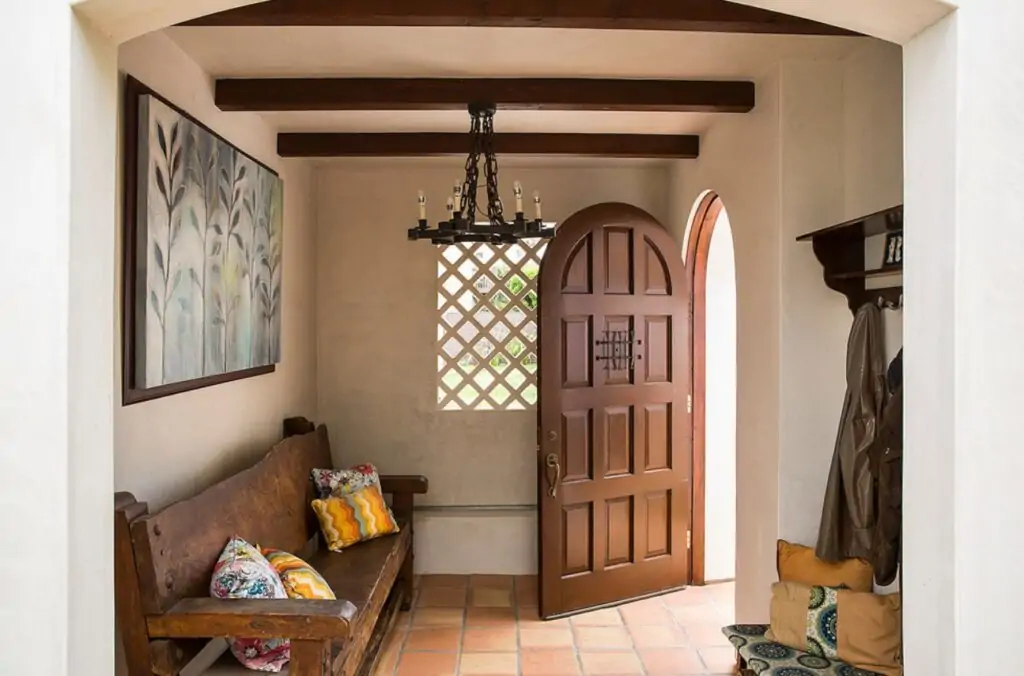 If you want something a little more unique, consider choosing rustic furniture for your foyer. This type of seat is perfect if you want something that will stand out from the crowd and can be personalized to fit your personality perfectly. You could also choose to go with an earthy color palette for this style of seat, which would give it a natural look that is sure to impress your guests.
8. Add Some Cushions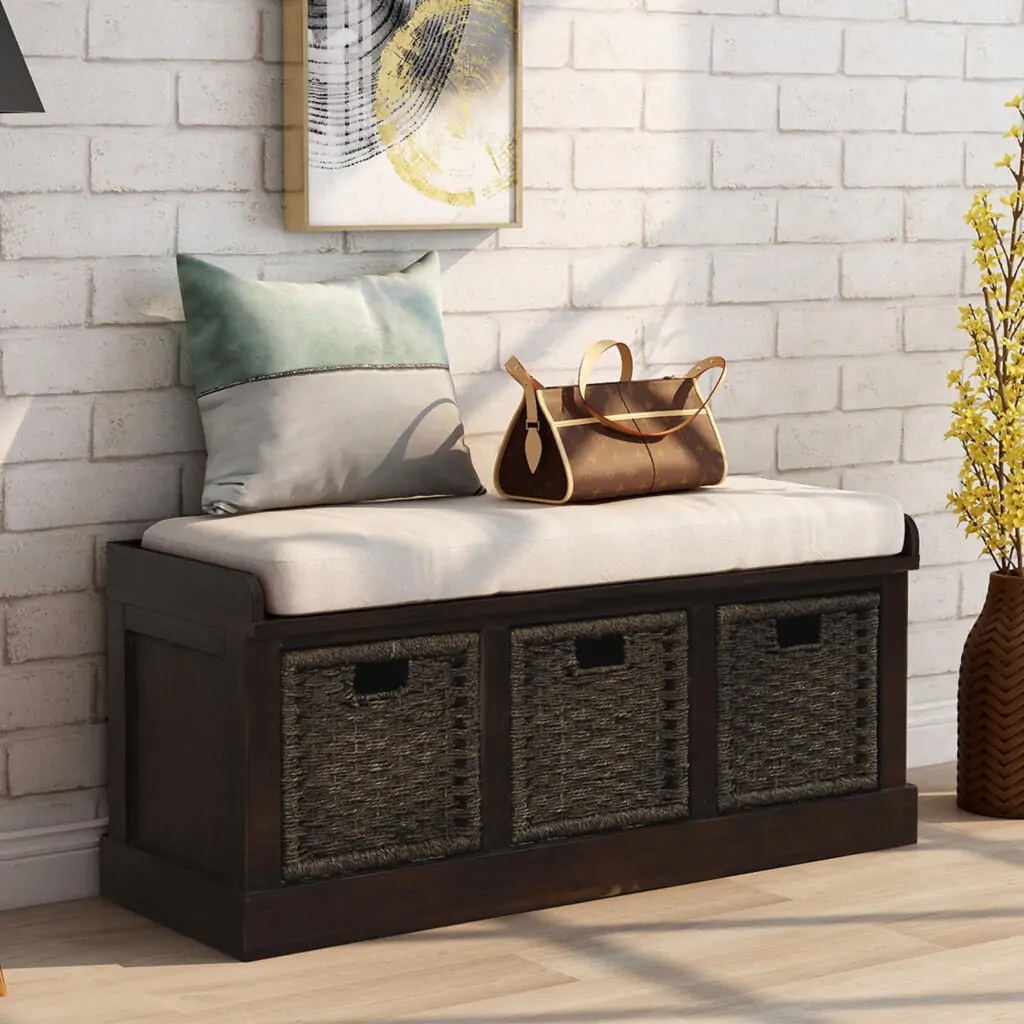 If you want something that is comfortable and stylish, consider opting for a seat option with cushions. This type of seat is perfect if you want something that will make sitting in your hallway or living room feel as comfortable as possible. You could also choose to go with a more traditional design if you want something with a classic look.
9. A Bench with Storage Space Underneath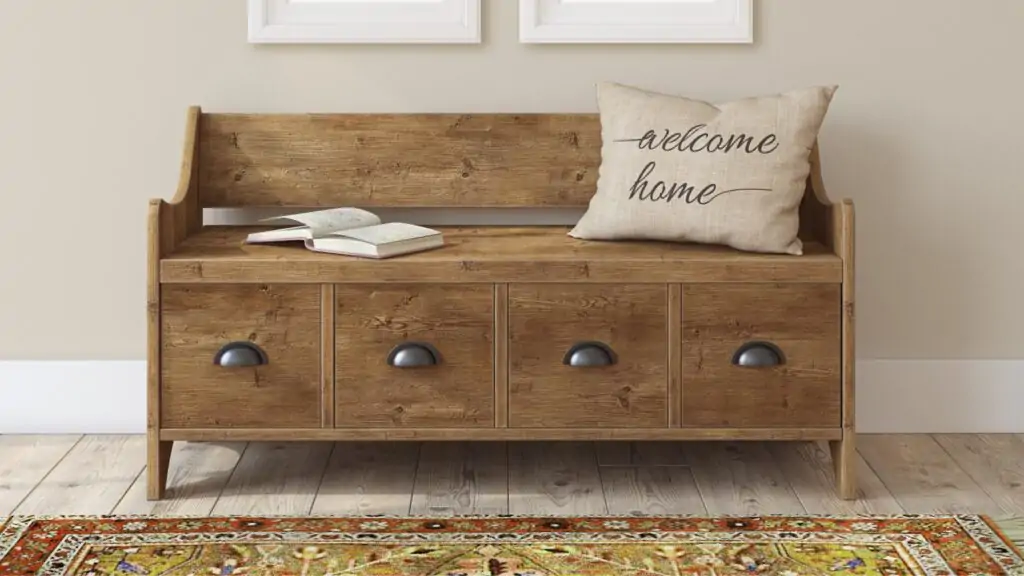 If you want something that is both functional and stylish, consider opting for a piece of furniture with storage space underneath. This type of seat serves not one but two functions at the same time, so it is perfect if you need extra room in your hallway or living room. It is one of the most practical small entryway ideas with a bench that you can try.
10. Choose Pale Wood for a Light and Airy Feel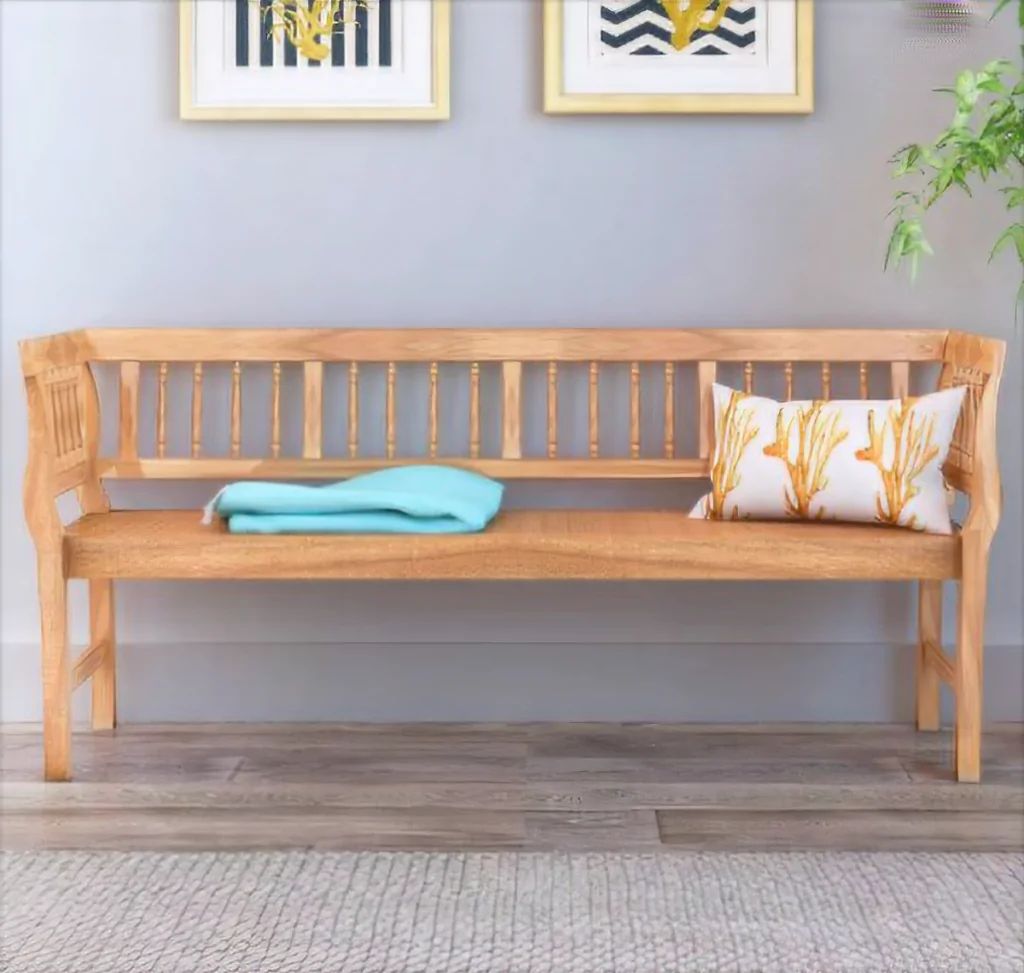 Consider opting for a light and airy feel when choosing furniture for your foyer. Pale wood is a great option for this, as it will add a touch of elegance to the space. You can also choose seat designs that are unique and stylish, such as ones with curved legs or colorful cushions. Whatever you choose, be sure to make the seat comfortable to sit on and attractive enough so that you have something to show off.
11. Keep Your Entryway Sitting Area Tidy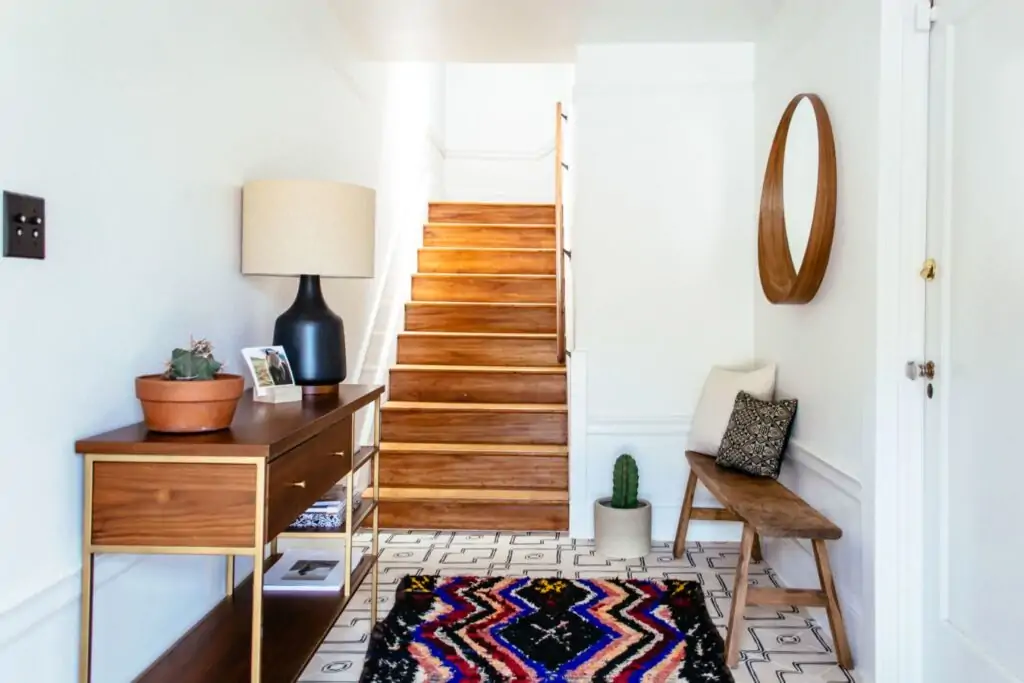 If you have an entryway, be sure to keep it tidy! A tidy foyer will make your home look organized and clean and make getting in and out easier.
If you have children, be sure to keep their toys in their proper place. For example, toys should not be left lying around on the ground and should not be stacked up high near the door. This will keep the area safe and organized and make it easier for children to find their toys when they come home from school.
12. Match Your Bench to a Coat Rack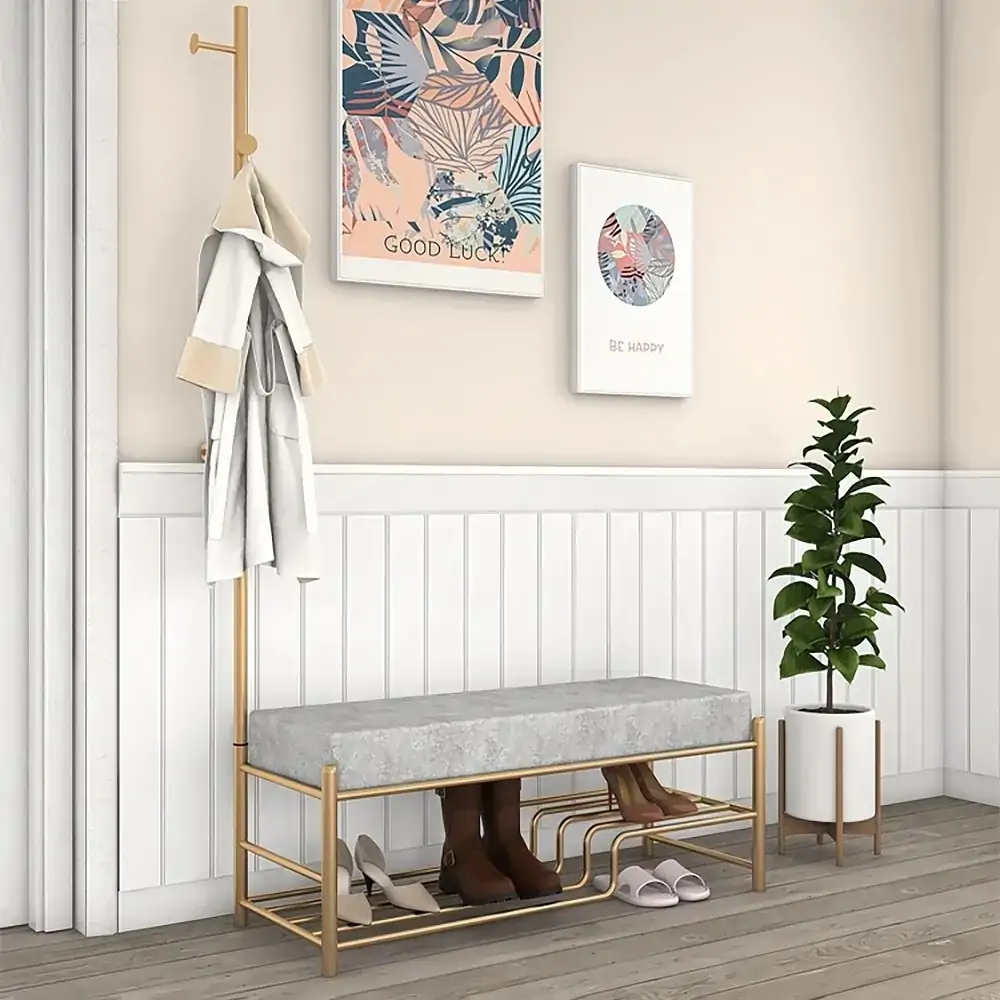 If you're looking for a stylish and functional seat to use in your entryway, you'll want to consider pairing it with a coat rack. Both items can add personality and style to your space, making it more comfortable and inviting. In addition, a coat rack can hold a variety of coats, jackets, and hats, making it easy to find what you're looking for. And since it's located near the door, it'll be convenient for you to grab a coat when you need it.
13. Utilize the Space Under the Stairs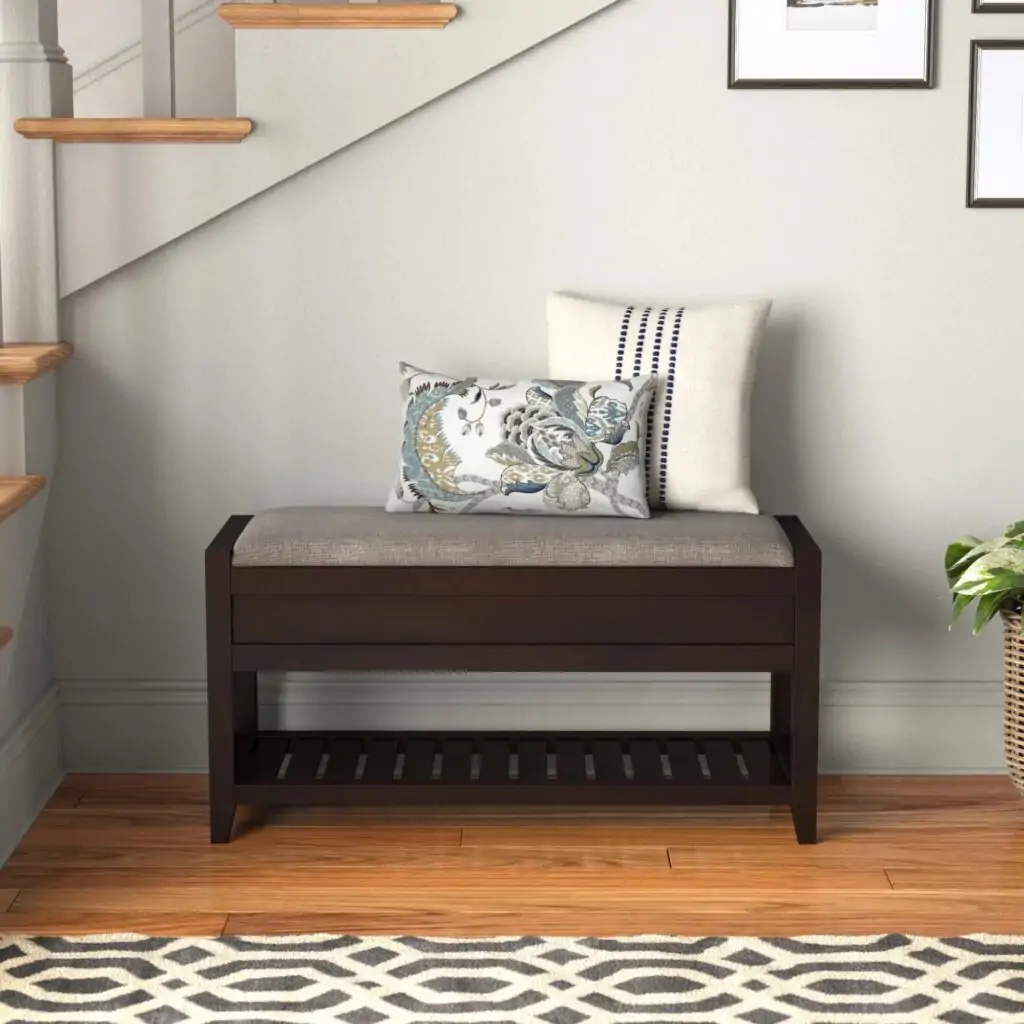 If you're tight on space, consider adding an entryway bench under the stairs. What's more, a platform bench is a perfect option for you if you are looking for some narrow entryway bench ideas. It's simply a platform with small legs that makes it easy to sit on top of. The height of the entryway bench is an important factor to consider: it should be comfortable enough so that you can put your shoes on and take them off as comfortably as possible. A small cushion will be a great addition if you want to avoid rubbing the wall with your back every time you use the seat.
14. A Cozy and Upholstered Design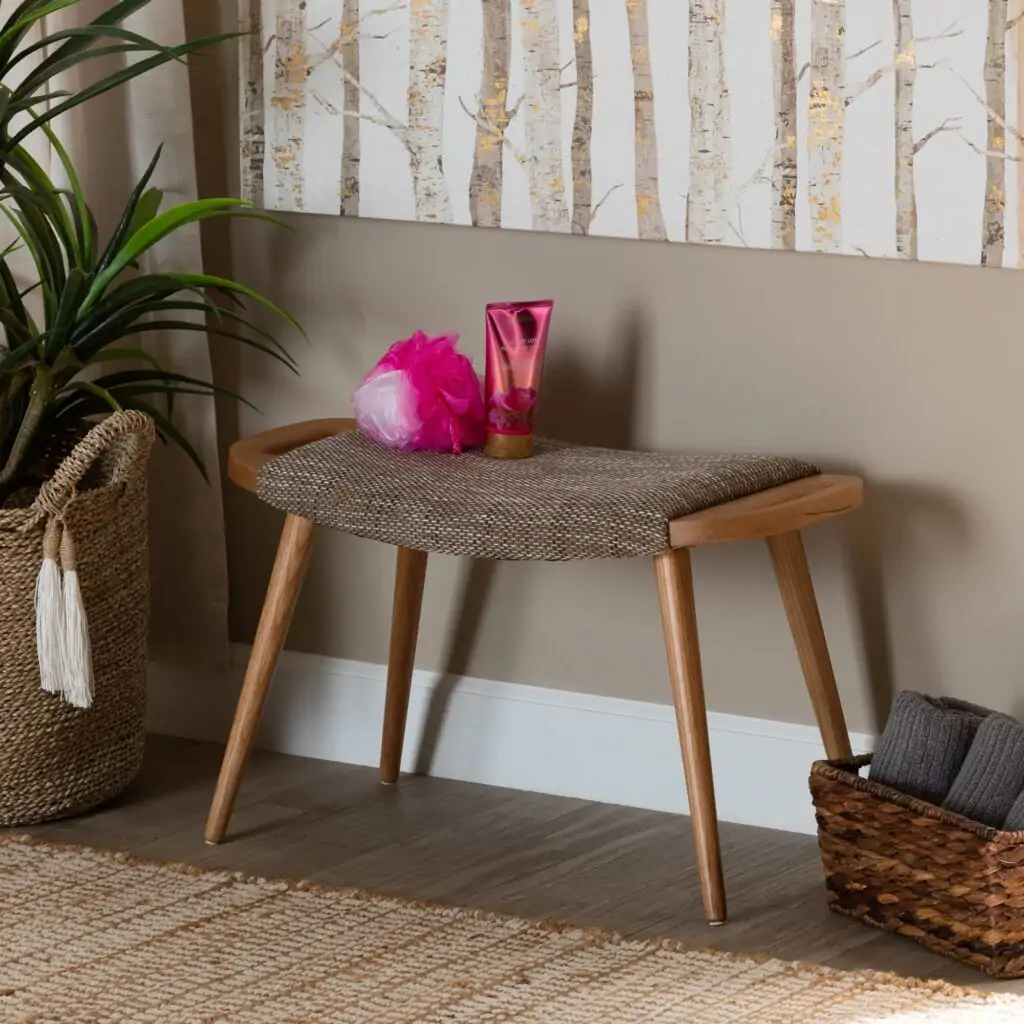 Consider an upholstered design if you're looking for a cozy bench to relax in during the winter. If you are searching for some small entryway bench ideas, this type of bench is exactly what you need for small spaces. Furthermore, its soft fabric can help you get comfortable on cold days.
Additionally, if you're interested in purchasing an upholstered bench, be sure to consider the dimensions of your space. Some benches are small enough that they can fit on a single side of a room, while others are large and can take up a significant portion of space. Finally, be sure to choose an upholstered seat that is comfortable and stylish. Many benches come in a variety of colors and styles, so you can find one that fits your personality and home décor.
15. Paint It!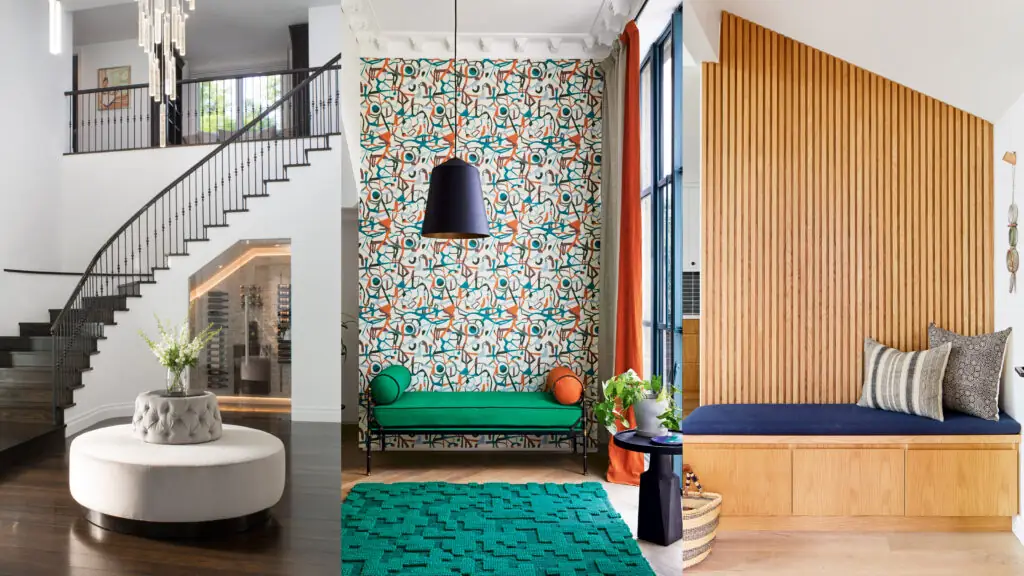 If you're looking for an attractive way to add some personality to your entryway, consider painting your bench to match your current color scheme. There are a variety of paint options available that will complement any home décor. You can choose a traditional color palette or go for a more modern look.
16. Go for an Attached Closet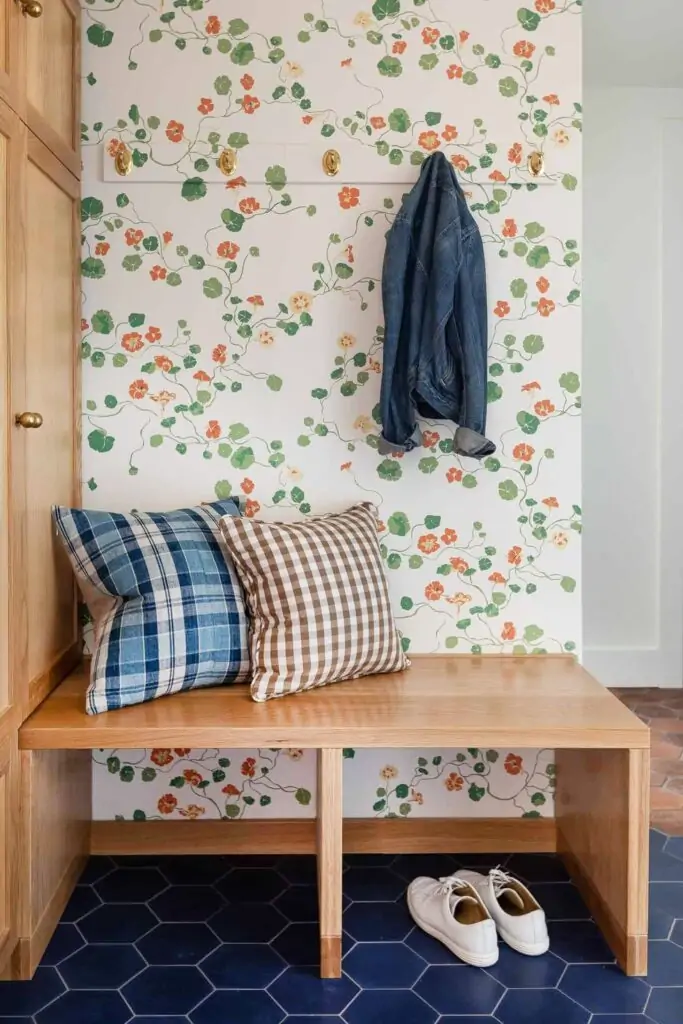 If you have a closet near your entryway, why not make use of it? You can build an entryway seat right into the side of the closet. This will give you a place to sit down, take off your shoes, and store items that don't belong in the closet, like hats and umbrellas. And since it is a part of the closet, you can choose to have it match the closet's color and style.
17. Make It Artful but Keep It Small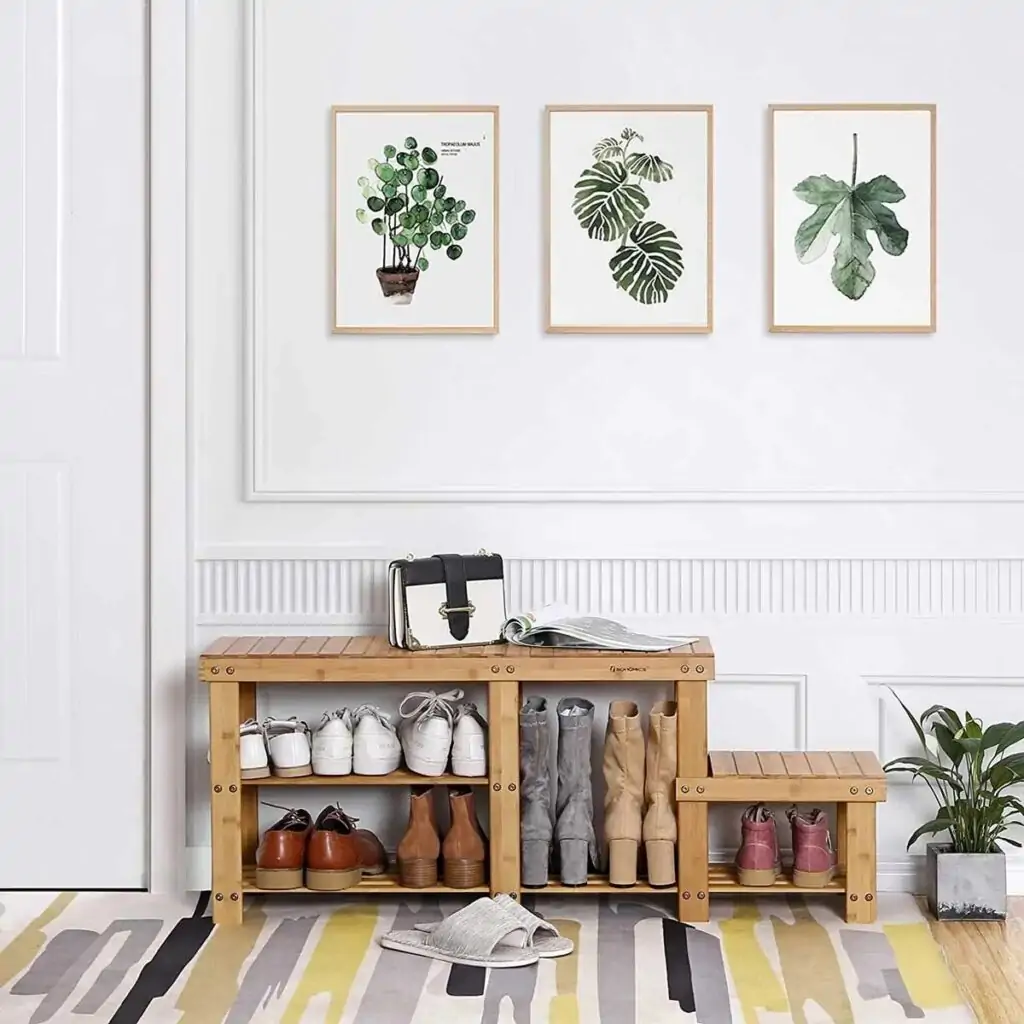 If you're looking for a way to add a bit of art to your entryway without taking up too much space, why not go for a small, artful seat? This can be a great way to add a unique touch to your entryway without worrying about finding a place for a larger piece of furniture.
Conclusion
Anyone who's ever hosted a party knows that getting the house ready for guests is half the battle. So whether you're throwing a small get-together or planning an elaborate affair, these entryway bench ideas will have your home looking its best. From sleek and modern to rustic and traditional, there's foyer furniture perfect for every décor taste. So grab some flowers and enjoy your home – you've earned it!