A Step-by-Step Guide on How to Paint Concrete Floors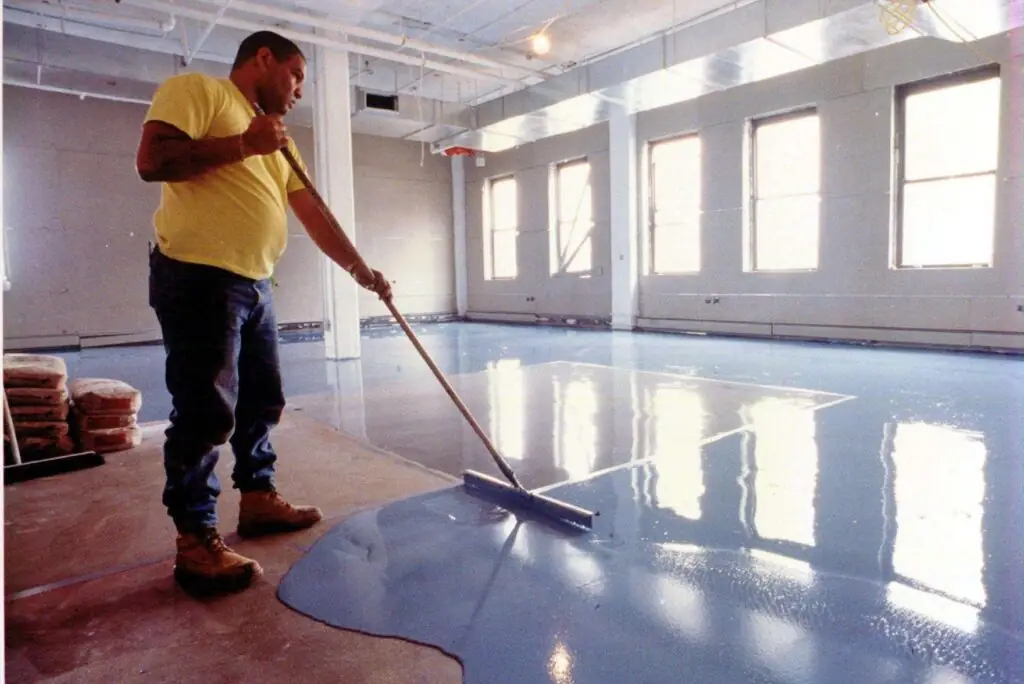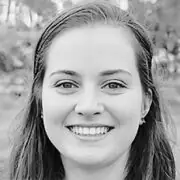 Do you need a detailed DIY guide on how to paint concrete floors? Do you like the look of natural raw cement flooring but fear it is too much hassle to maintain? Or perhaps you have an existing cement floor that needs freshening up. If the answer to any of these questions is a resounding 'Yes!', then you've come to the right place.
Painting cement floors is a great way to turn a dull, drab space into something bright and to invite. Whether you're looking to add some pizzazz to your garage, basement, or outdoor patio, coating cement floors is a relatively simple and straightforward process. With the right supplies and step-by-step instructions, you can transform your space in no time.
Coating cement floors offers endless possibilities in terms of colors, designs, and textures, allowing you to customize your space to your exact liking. Whether you choose a bright, bold color or a more subtle, earthy tone, the end result will be sure to brighten up any room.
With this step-by-step guide, you'll learn the following:
How to prep a concrete floor for paint so that you achieve the best possible results
How to paint concrete floors both indoors and outdoors as there are some important differences you need to know
How to clean your painted concrete floors so that they serve you for many years
Gather the Necessary Supplies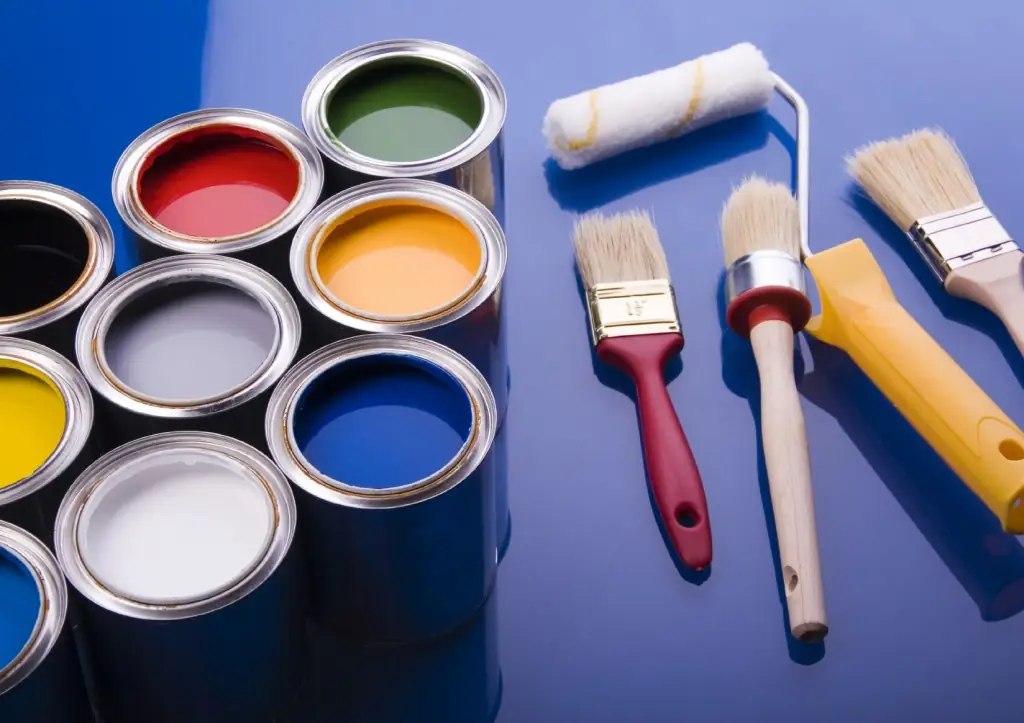 With any project, it's important to have all the necessary supplies on hand before you begin. This will ensure that you don't get halfway through the process and then realize you forgot to buy something crucial.
Coating cement floors takes some specific supplies, but luckily, they are all easy to find and relatively inexpensive. You will need to gather the following things before you begin:
Paint-roller
Roller tray
Extra roller brushes
Concrete paint (epoxy is ideal)
Mop and bucket
Wet/dry vacuum cleaner
Sandpaper (80- or 100-grit)
Hand sander
Protective gear: mask, goggles, and gloves
Concrete degreaser
Masonry primer
Masonry sealer
Plastic wrap
Painter's tape
Broom and dustpan
Caulking gun
Masonry crack filler
It is always a good idea to have a few cleaning supplies on hand, like a vacuum, rags, a mop, and a cleaning solution to help you prep your cement floor for coating. A moisture meter is also useful for determining whether your cement flooring is dry enough for coating.
Wash Your Concrete Floor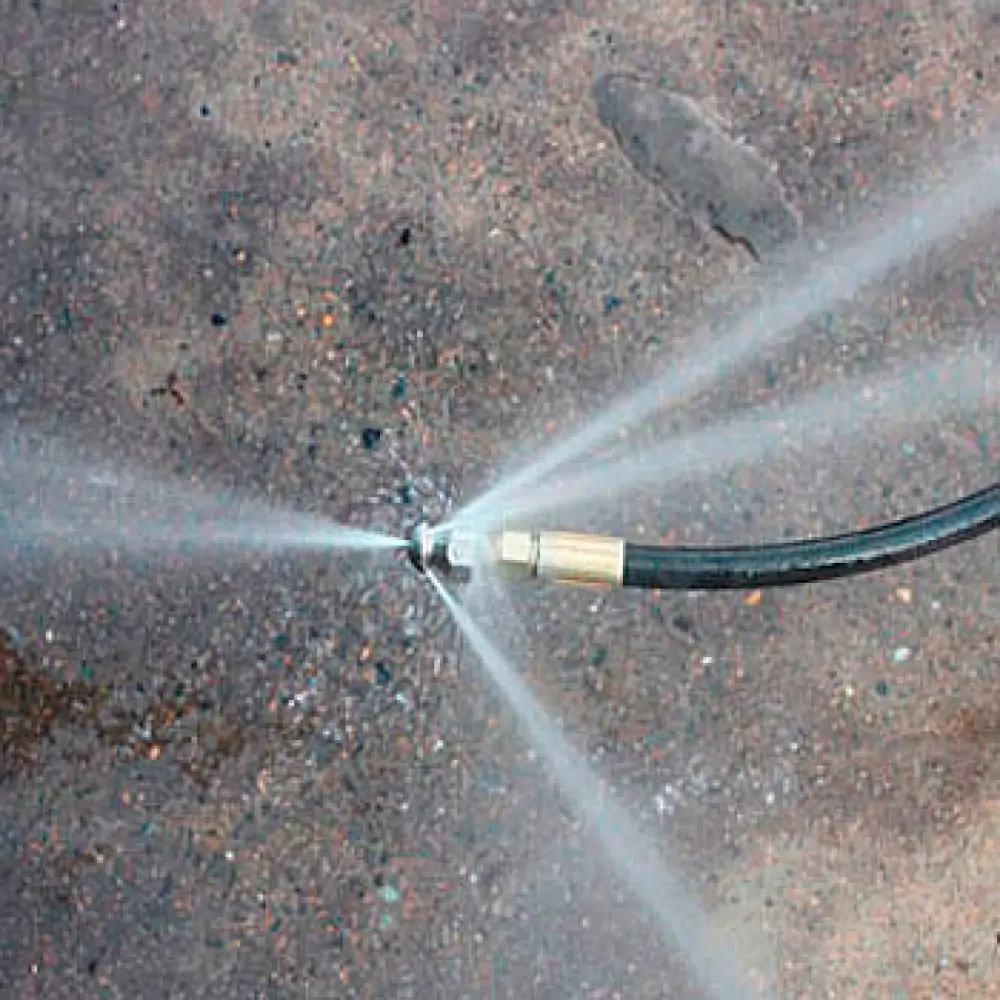 Before you start coating, you'll want to wash your cement floor to remove any loose dirt and grime that could affect the final outcome of your project.
Start by sweeping the cement floor to remove any large debris, and then use a mop or pressure washer to clean the surface.
You can also use such chemicals as a concrete cleaner and degreaser to get your cement floor squeaky clean. Once your flooring is visually clean, you'll want to let it dry completely before moving on to the next step.
Do a Moisture Test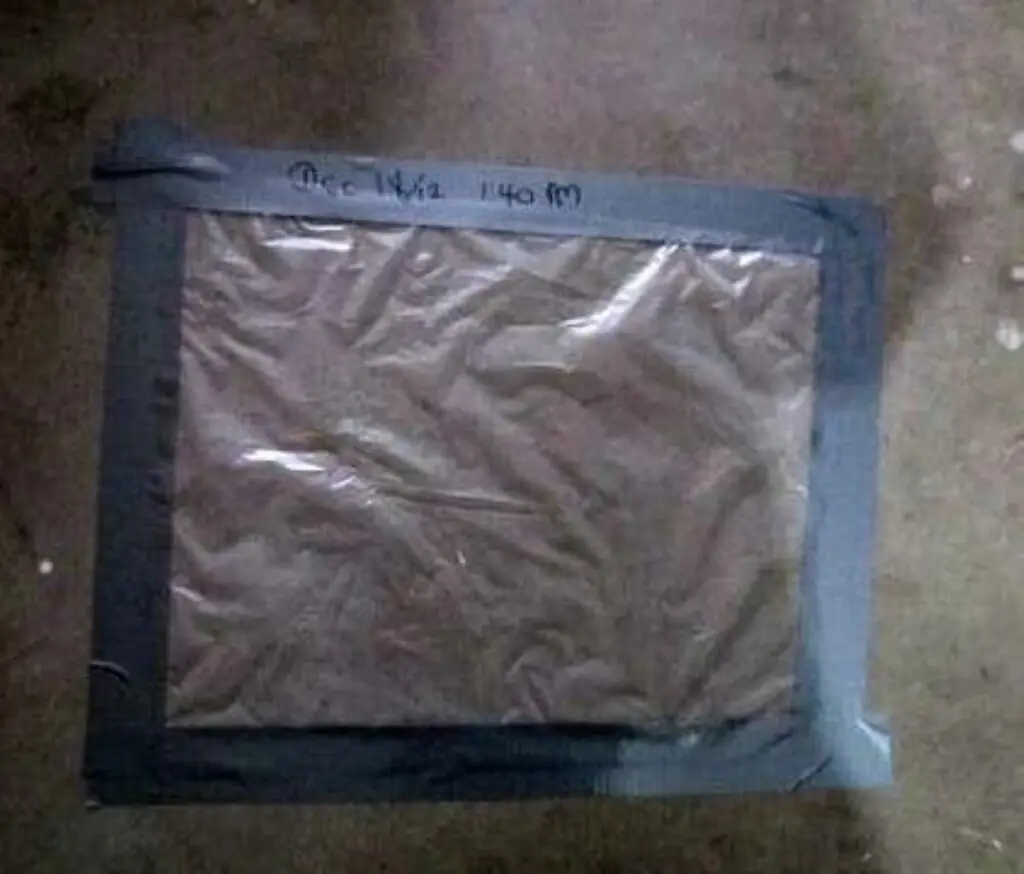 Before you start coating cement floors, you'll want to do a moisture test to make sure that your surface is dry enough to coat. If it's not, the coating could peel or chip off, which could be very damaging to your cement flooring.
Take a square foot of plastic wrap and tape it down firmly using painter's tape to conduct the test. Check to see whether there are any moisture droplets trapped below after letting it settle for 24 hours.
If there is none, then your surface is ready for coating. You can then move on to the next step.
Sand and Vacuum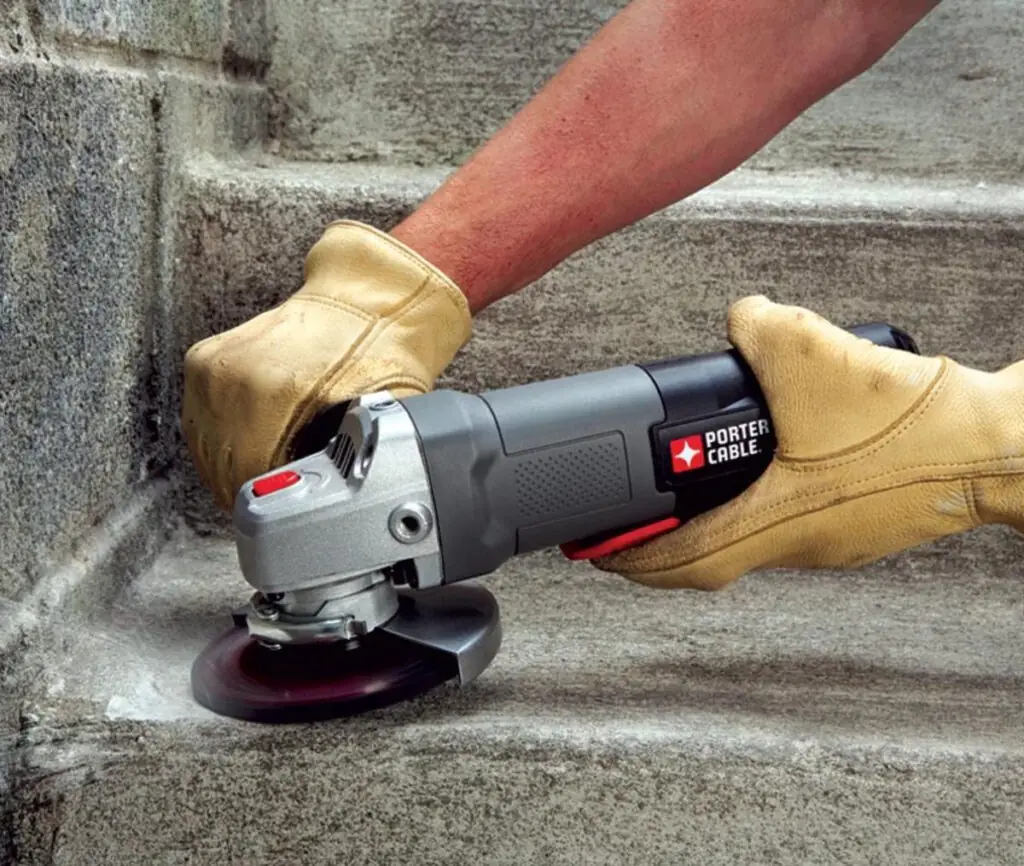 Once your cement flooring is dry, you'll want to vacuum and sand it to prepare it for coating. Use a high-quality hand sander to smooth out the surface of your flooring, removing any blemishes and rough patches.
Once you've sanded your surface, vacuum it to remove all excess dust. This will help ensure that your coat will adhere properly to the surface.
If you notice any larger cracks in your surface, you can seal them before coating to help prevent your coating from seeping into the cracks. You can use a concrete crack sealant before sanding and vacuuming your cement flooring.
Do Repairs (if Necessary)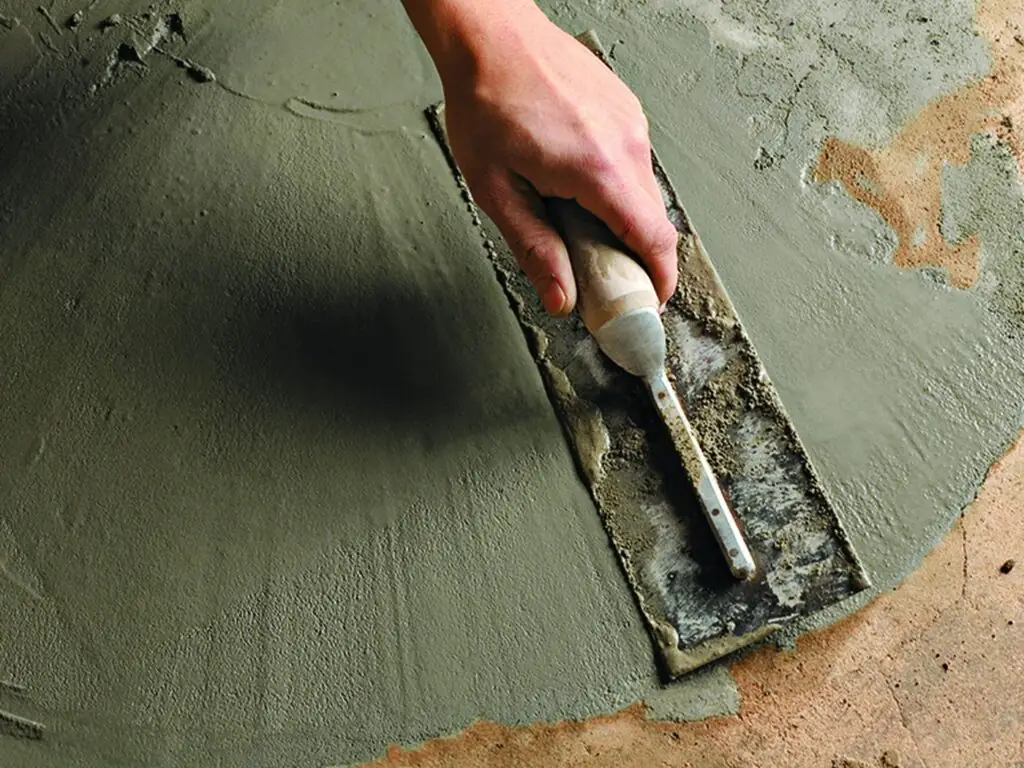 If you notice any holes or cracks in your flooring that need repair, this is the best time to tackle them. You can apply a patch to any holes in your flooring or spackle any small cracks with repair putty.
While you want to make sure your flooring is smooth and free of any cracks or holes, you don't want to overdo it. Tackle any repairs that will make a difference but don't go overboard. This will make your floor look cleaner and will make the coating process easier.
Prime the Surface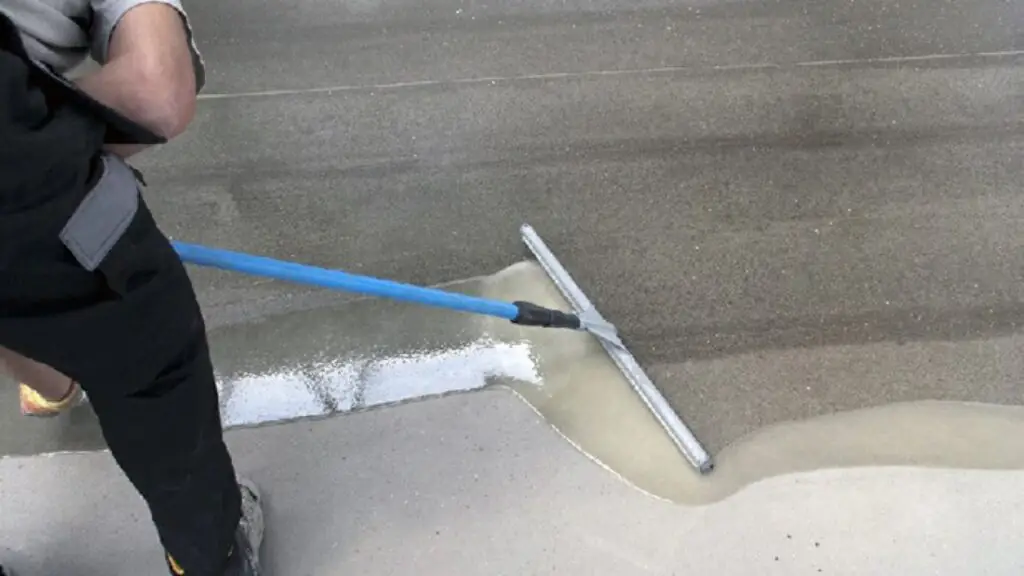 You'll want to prime the floor before coating to ensure your coating will stick. To do this, use a masonry primer designed specifically for concrete floors.
If you're painting garage flooring, it's best to apply two coats of masonry primer. The first coat will seal the cement, giving it a clean surface to work with. The second coat will help the paint stick to the surface better and last longer.
You will want to follow the instructions on the primer's packaging to ensure your surface gets the proper coverage. You'll also want to let each coat of the primer dry before moving forward.
Choose Your Paint
Wondering what's the best paint for concrete floors? While there are many different types of paints you can choose for your surface, it's best to select an epoxy paint.
It is specifically designed for concrete, making it super easy to apply and convenient for indoor or outdoor use.
It also has a high-performance formula that resists scuffing, fading, and chipping, so it will last for years to come. It also has a low-odor formula that makes it a great option for indoor spaces.
Apply Your Paint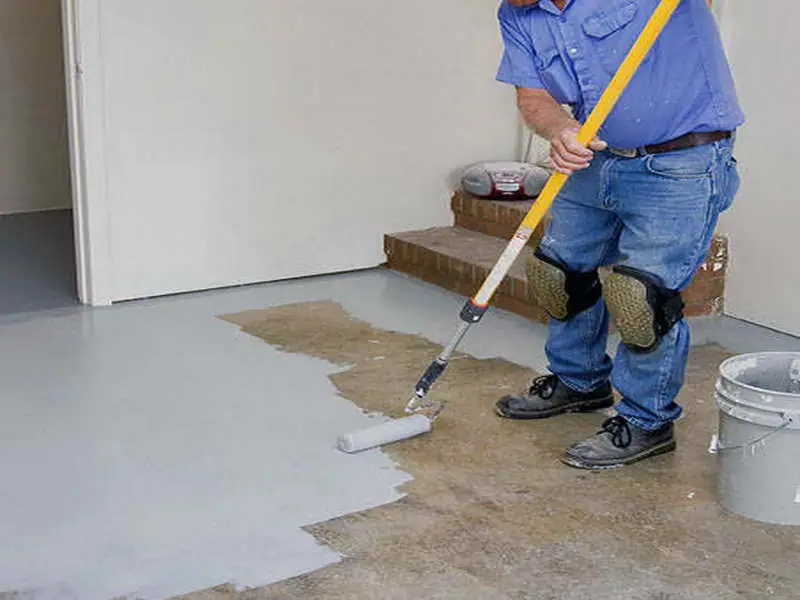 Before you start coating your surface, make sure the paint has been mixed properly. It's best to use a roller for large areas, such as the floor, and a paintbrush for smaller areas, such as the edges or corners of your space.
When applying your first coat, make sure it isn't too thick. You can check the paint consistency by dipping a paintbrush in the paint: if there is a trail on the paintbrush, the paint is too thick and needs to be mixed more.
Once it's ready to go, apply your first coat to cover the entire surface. You'll want to apply two coats to the surface, letting each coat dry in between.
Seal the Paint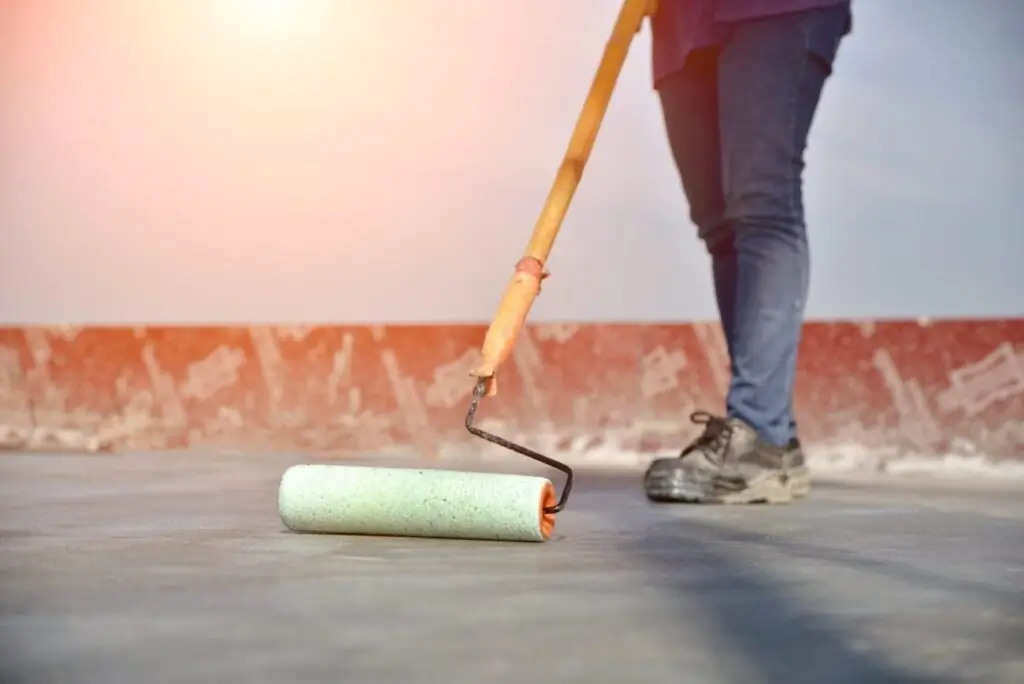 Once you've finished painting your space, you'll want to apply a masonry sealer. A sealer will protect your freshly painted surface from future stains and damage. Be sure to select a masonry sealer that is compatible with your paint product.
When applying the sealer, you'll want to make sure you're applying it in at least a couple of coats while allowing each coat sufficient drying time in between. Make sure to wait a few days for the sealer to dry fully before walking on the floor.
Enjoy Your Newly Painted Floors!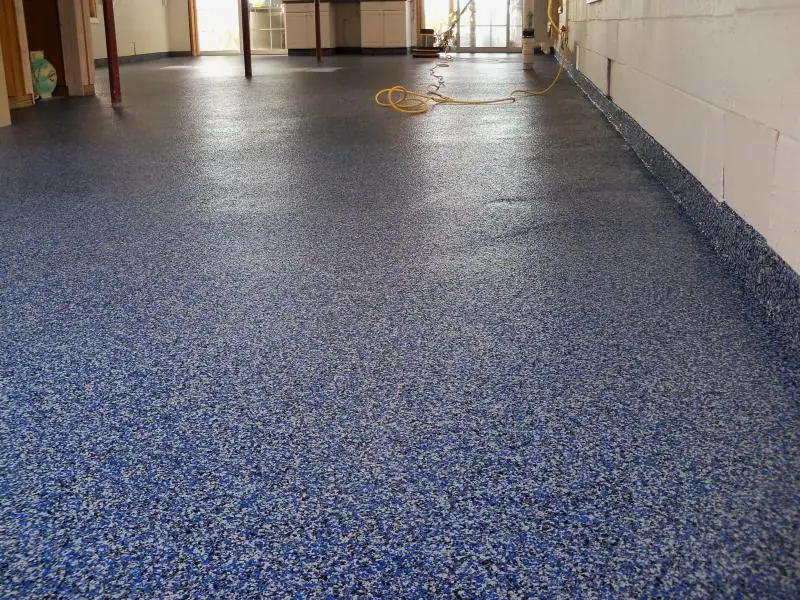 Once you've completed the painting process, you can enjoy the beautiful results of your hard work for many years to come.
It's important that you maintain your concrete floor by sweeping, mopping, and cleaning it regularly to keep it looking its best. What's more, keeping your surface clean will also extend the life of your surface.
How to Paint a Concrete Floor: 4 Mistakes to Avoid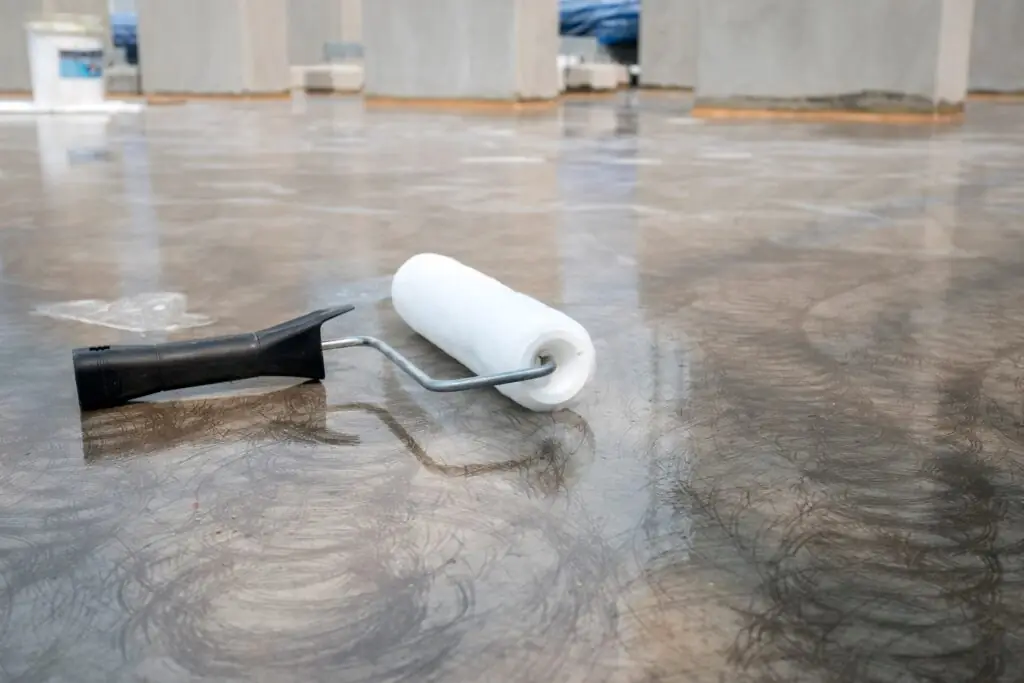 There are a few mistakes you'll want to avoid when painting your surface.
Applying too thin a coat – You'll want to apply a nice and even coat, so it covers all the surface.
Not preparing your surface properly – You'll want to make sure you prime and clean your surface before painting.
Failing to protect nearby furniture from drips – Be sure to place drop cloths around nearby furniture to protect it from drips and spills.
Using the wrong roller – You'll want to use a roller brush with long, synthetic bristles.
How to Remove Paint from Concrete Floors
Coating cement floors is a relatively easy and straightforward process, but if you make a mistake, there are ways to remove paint from concrete. The simplest and, arguably, the least expensive of them is to use a paint remover.
Make sure you read the directions on the label of the remover before using it. It's likely that you'll also need to use a power washer and wear proper safety gear when applying the remover to the surface.
How Much Does It Cost to Paint Concrete Floors
The cost of painting these types of floors will vary from project to project. However, the average cost of painting is around $3.50 – $6 per square foot.
The cost will depend on a variety of factors, including the size of your flooring, the type of paint you decide to use, and the contractor you hire.
Keep in mind that the price may go up if you need to remove old paint from the surface. Most contractors also offer discounts for larger projects.
Wrapping Up
Painting cement -floors is a great way to add color and personality to any space. It's an inexpensive, low-maintenance project that can be completed over a weekend. So, now that you know how to paint concrete floors, you can get started on your next DIY project. Cement floors come in a variety of colors, textures, and finishes, which means that you can design them any way you want.