Top 20 Amazing Pool Cabana Ideas and Ingenious Hacks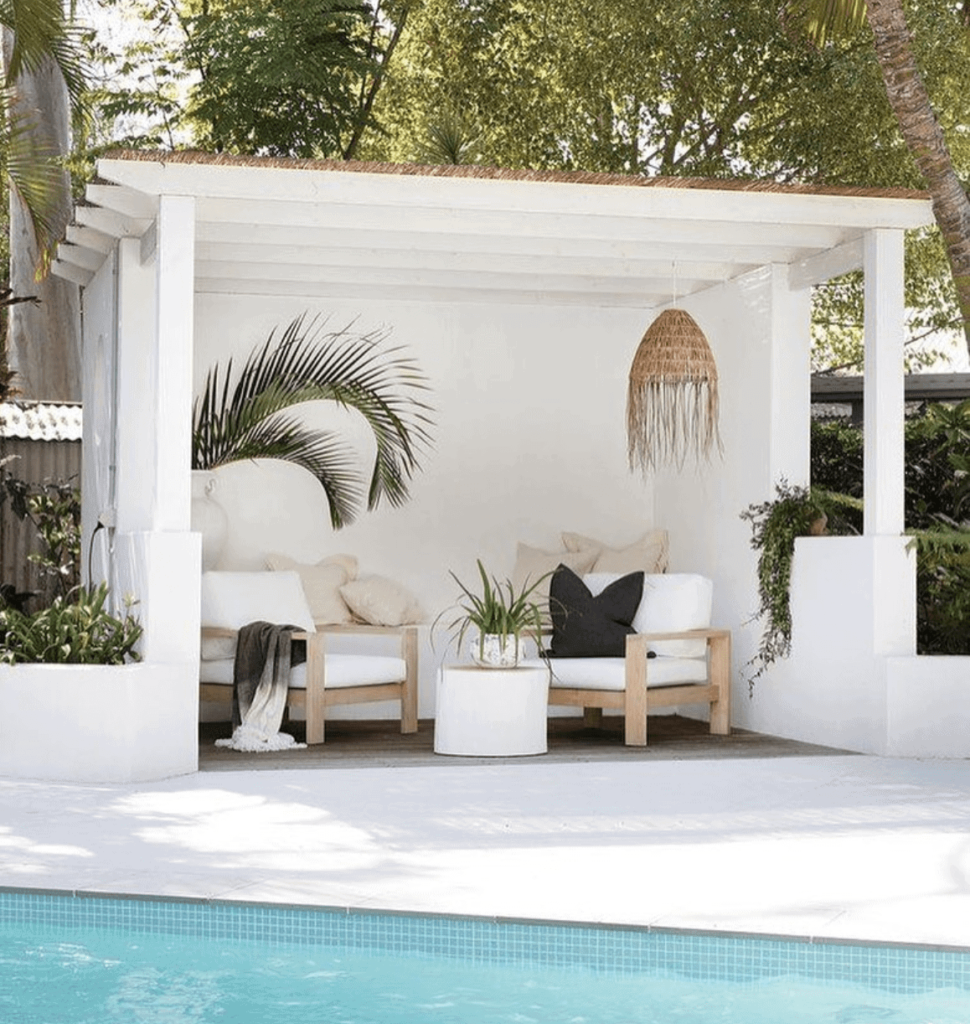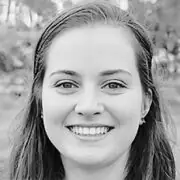 If you like to relax in the sun — and who doesn't — then you are likely to be searching for some cool pool cabana ideas and hacks. Whether it's swimming or just lounging in a folding chair with a cocktail in your hand, there's nothing quite like it. But what do you do when the weather isn't cooperating? That's where pool cabanas come in!
A cabana is a great addition to any backyard pool. Not only does it provide a place to change and store bathing supplies, but it can also be a place to relax in the shade on hot summer days. If you're thinking of adding a cabana to your backyard oasis, check out these top 20 cabana ideas for pools for inspiration!
1. Choose the Right Location
The location is important for two reasons. First, you want to make sure that it is close enough to the house so that you can easily get to it when you need to. Second, you want to make sure that your relaxation spot is in a location that will not be obstructed by trees or other landscaping features. Therefore, the right location is truly the most important part of your pool cabana plans.
2. Consider the Size of Your Pool Cabana
The size will be determined by the size of your backyard and the amount of space you have available. If you have a small backyard, you may want to consider a resting place of a smaller size. Conversely, if you have a large backyard, you may want to consider a larger relaxation spot that can accommodate more people.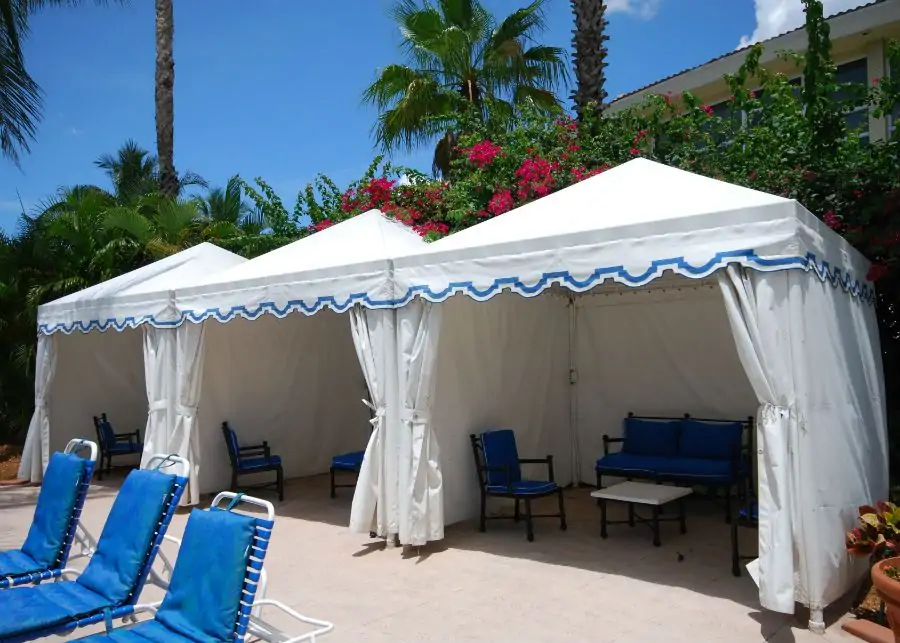 3. Make Sure It Has Electricity
One of the most important features of a pool house is electricity. You will need electricity to power lights, fans, and other electronics. If your chosen spot does not have electricity, you may want to consider hiring an electrician to run a line from your house.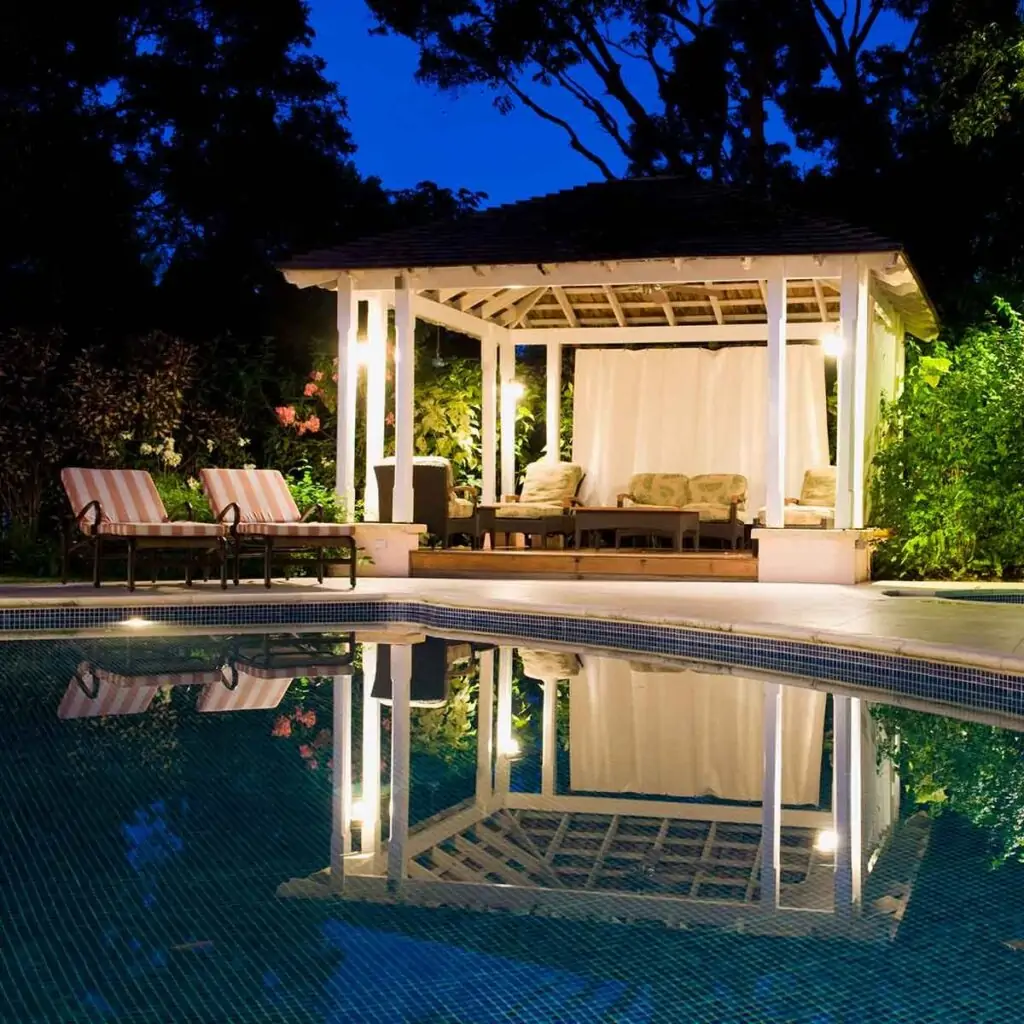 4. Decorate It with Simple Materials
If you want to decorate your resting place, you can use some simple materials like wood, rattan, and wicker. If you want to add some fancy touches to it, you can use colorful fabrics and paint. You can also add some lights to make your quiet spot more appealing.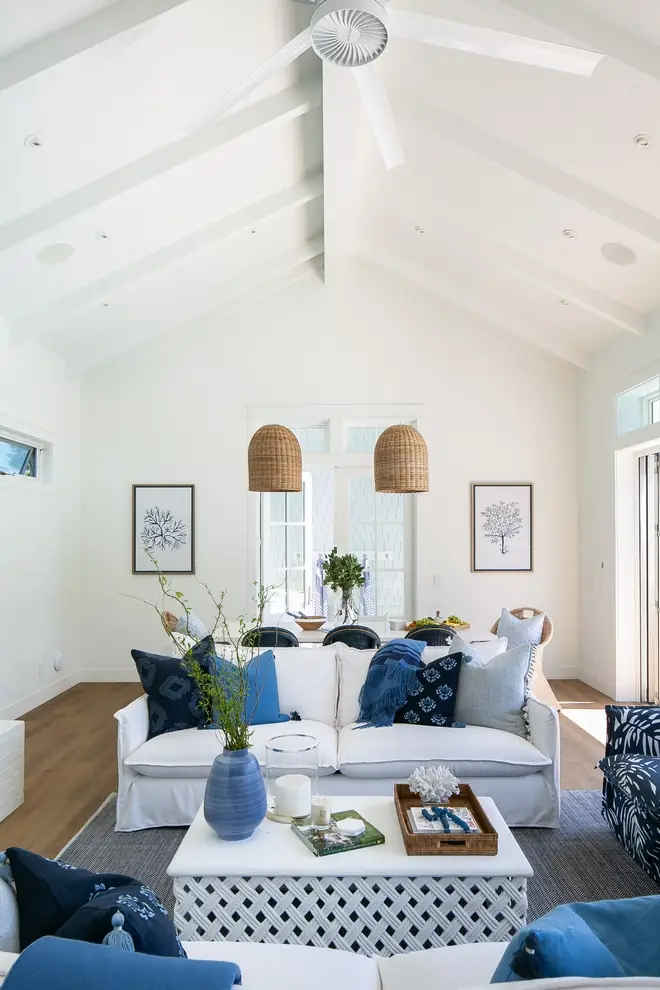 5. Add a Mini-Fridge for Convenient Snack and Drink Storage
One of the best things about having the right poolside cabana ideas is that you can instantly apply them. For example, in a mini-fridge, you can store snacks and drinks for yourself and your guests without having to make trips back and forth to the kitchen. Your mini-paradise simply can't do without a mini-fridge: cold drinks should always be within arm's reach.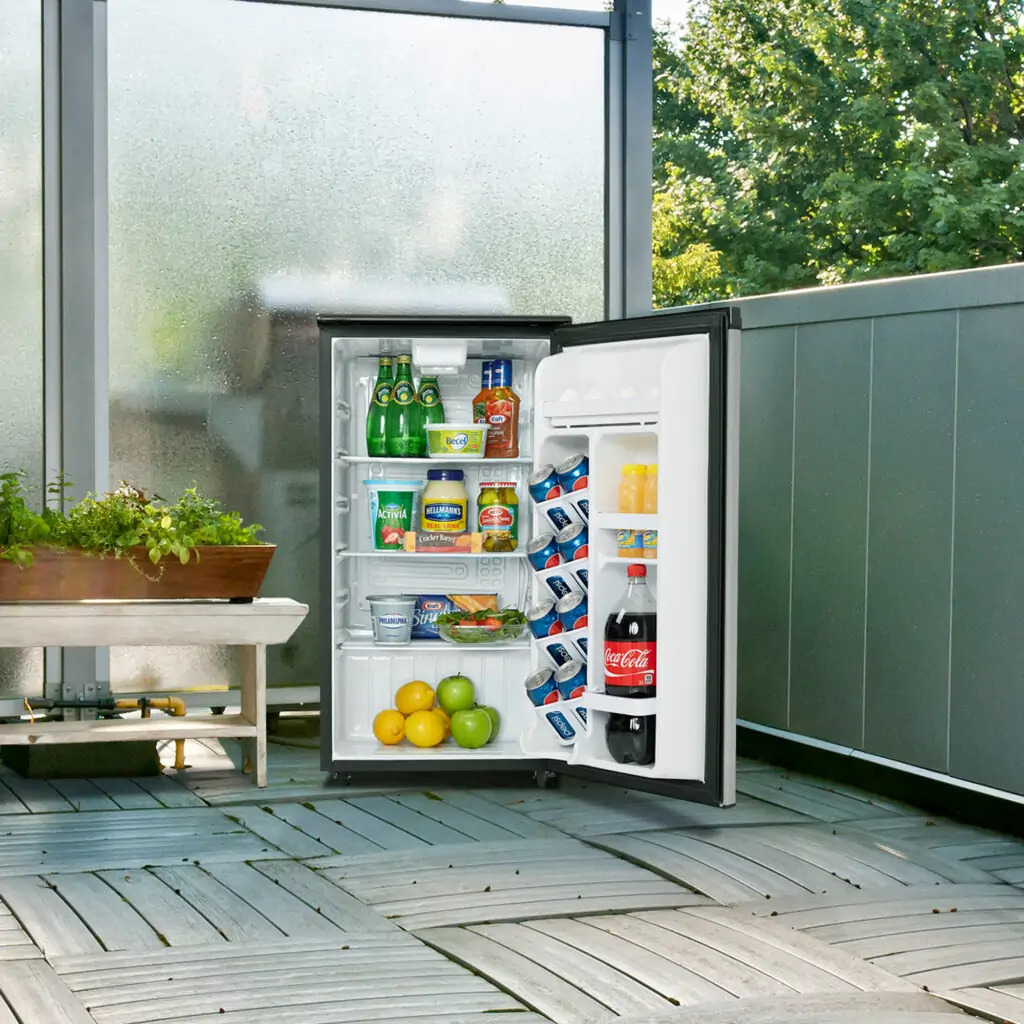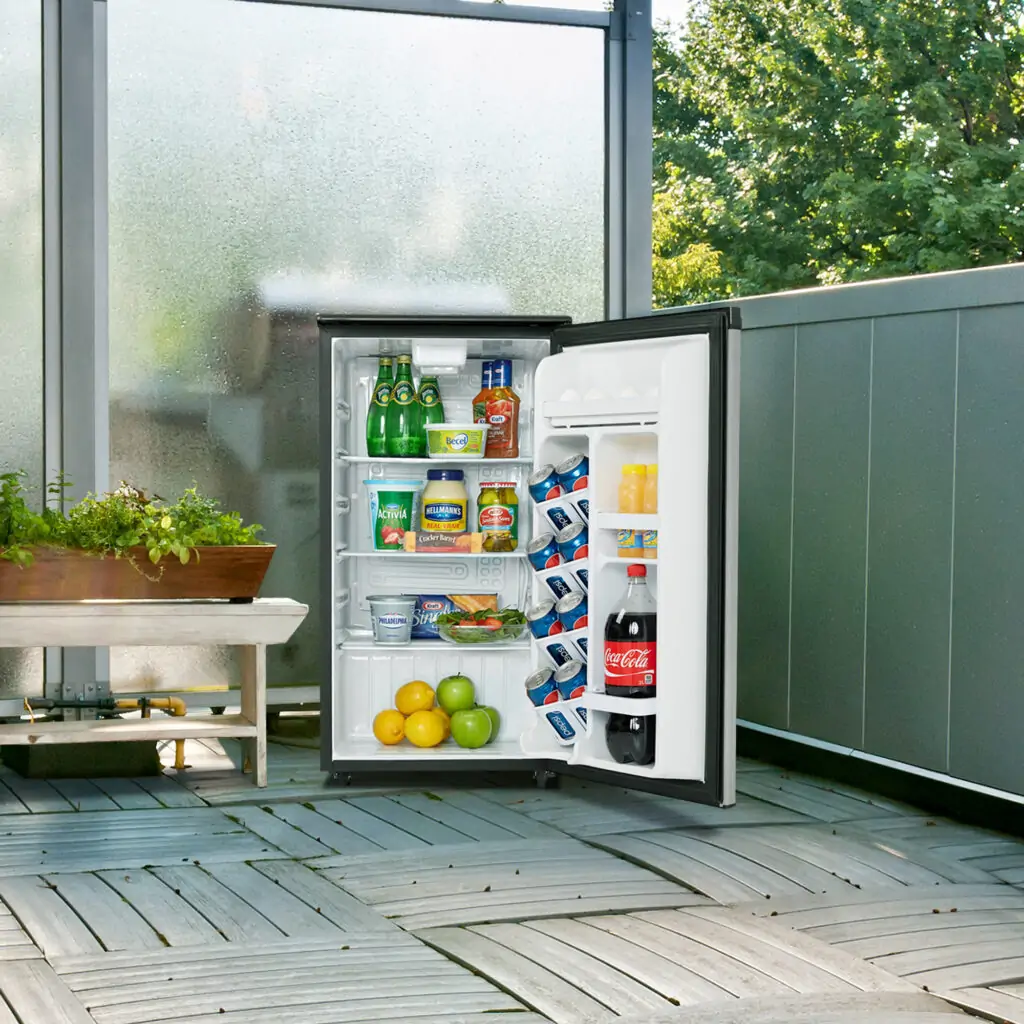 6. Create a Comfortable Sitting Area
If you're planning on spending time in your cabana reading, working on your tan, or just enjoying the view of your backyard, it's important to create a comfortable sitting area. Start by adding some cushioned chairs or chaises and then accessorize with throw pillows, blankets, and side tables.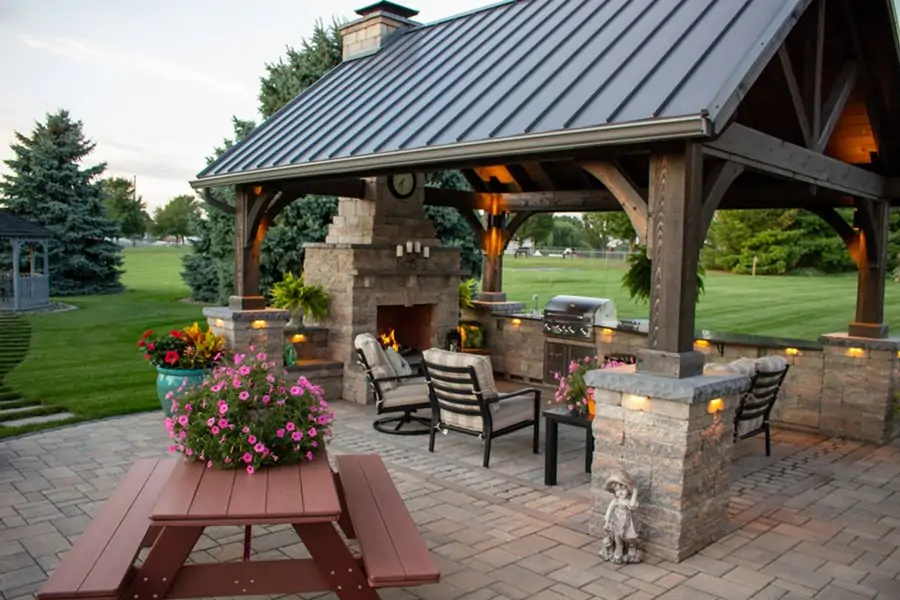 7. Install Fans or Air Conditioning for Those Hot Summer Days
During the hot summer months, the last thing you want is for your pool house to be a sauna. To keep things cool, make sure to open the windows and doors when you're not using them. You can also invest in a small air conditioner or fan to help circulate the air.
It is especially important if you live in an area with high humidity levels, as the added moisture can make things quite uncomfortable inside a closed space.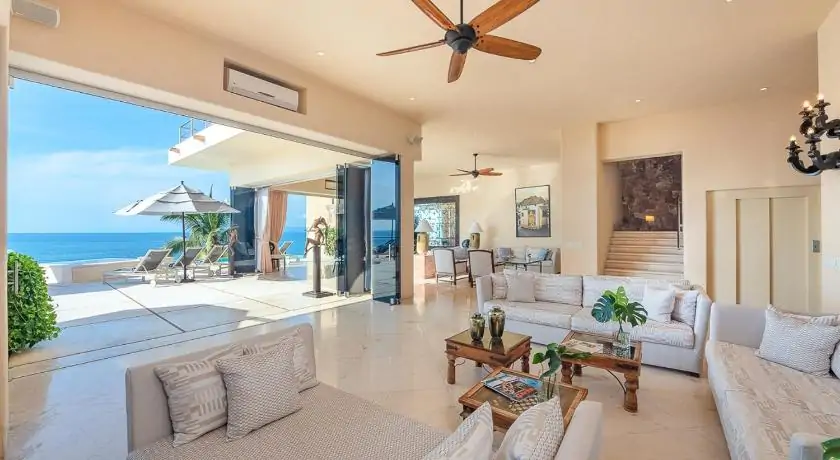 8. Add Curtains or Shades for Privacy and Sun Protection
If you want to create a private retreat, consider adding curtains or blinds to it. This will give you the privacy you need to relax and enjoy your time there. You can also add some greenery to create an even more secluded feel. You may also want to add them for sun protection if your cabana is located in an area that gets direct sunlight for part of the day.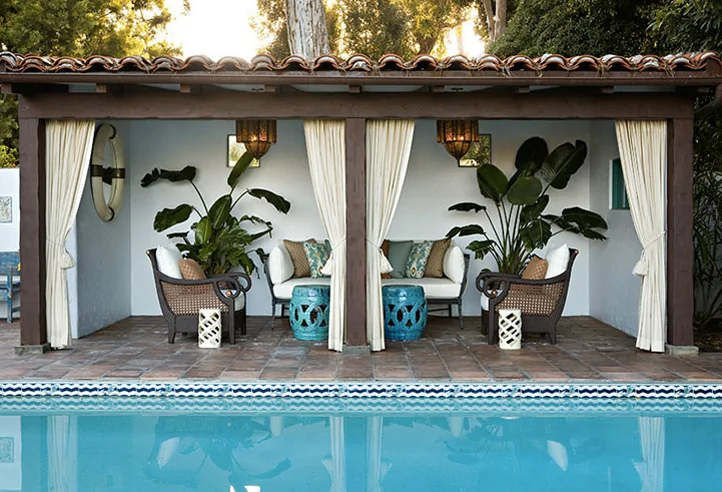 9. Use Wall Hooks or Baskets for Easy Organization
When you're not using your lounging spot as a changing room, it's important to keep it organized so that it's ready for use at a moment's notice. Add some hooks to the walls so that wet towels and swimsuits can drip-dry. Install shelves or cabinets to store sunscreen, hats, and other poolside essentials. And don't forget to add a trash can so that everything stays tidy.
Wall hooks are a great way to keep towels, bathing suits, and other items off the floor and out of the way when they're not being used. Baskets are also handy for storing items like sunscreen, lotion, hats, and sunglasses so that they're always within reach when you need them.
By incorporating these simple ideas and hacks, you'll be able to create a functional and stylish space that everyone in your family will enjoy!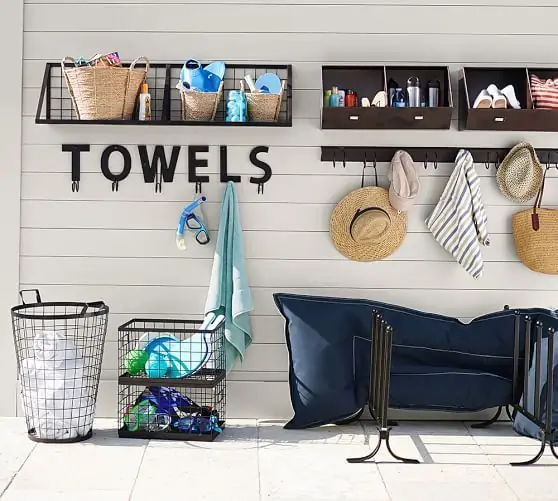 10. Use It as a Changing Room
If you have a changing room near your pool, you won't need to go into your house to change into your swimsuit. Simply use your cabana for this purpose. This will save you time and keep you from tracking water through your home. Plus, it's more private than changing in public.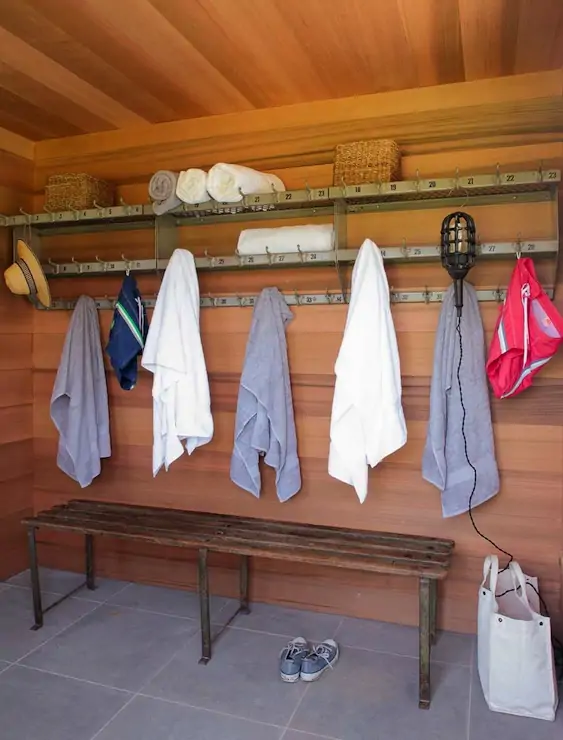 11. Set Up a Bar Area
Want to socialize with your friends in your pool cabana? Bar ideas are what you are looking for! This way, you and your guests can enjoy drinks without having to leave the comfort of your resting place. Stock the bar with all of the necessary supplies, including glasses, ice, and mixers. Then, sit back and enjoy!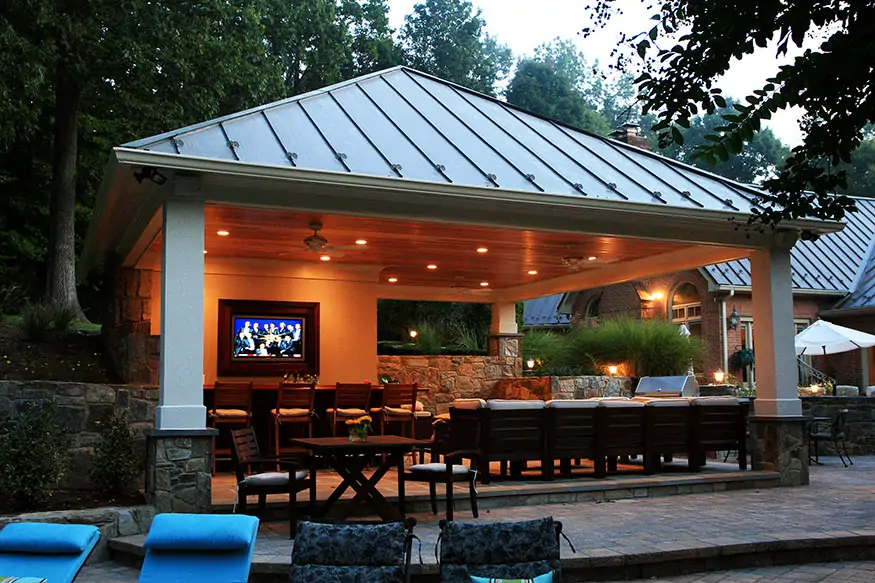 12. Transform It into a Lounge Area
If you're not using your cabana after swimming, you can transform it into a lounge area. Set up some comfortable furniture, such as chairs and couches, and add some pillows and blankets for maximum comfort. Then, invite your friends over for a relaxing day.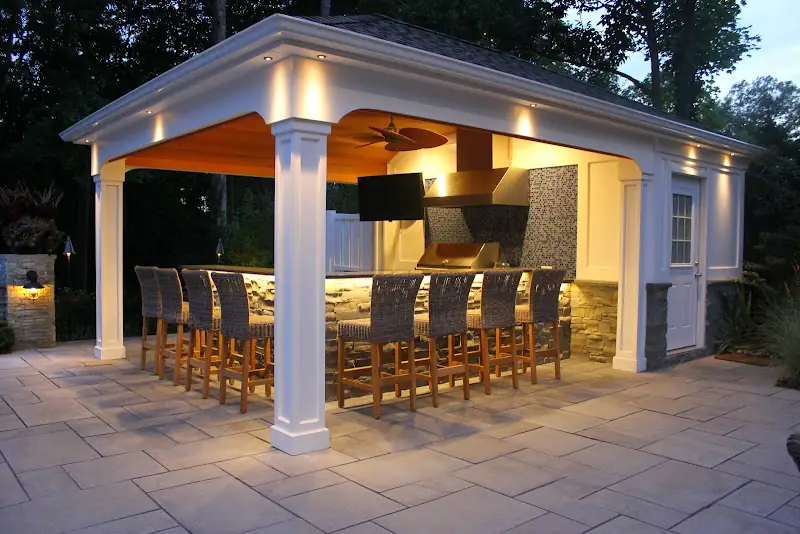 13. Use It as a Storage Space
If you don't have much storage space in your home, consider using this spot as an extension of your storage space. This way, you can keep all of your swimming accessories, floats, and other items in one place. Plus, it will be out of the way of foot traffic in your home.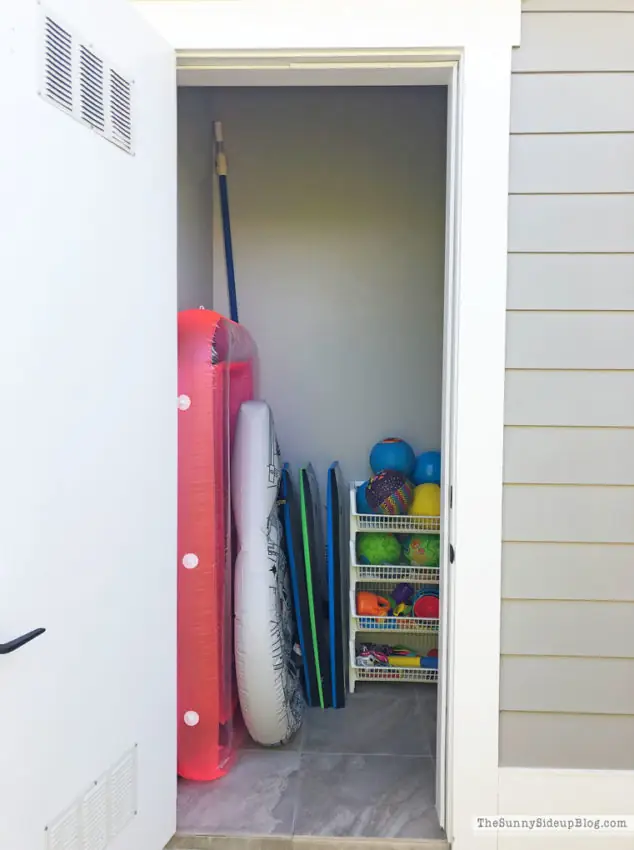 14. Add Some Shade
One of the best things about a cabana is that it can provide much-needed shade on hot days. If your cabana doesn't have a roof, consider adding an umbrella or two. You can also use some potted plants to create natural shade.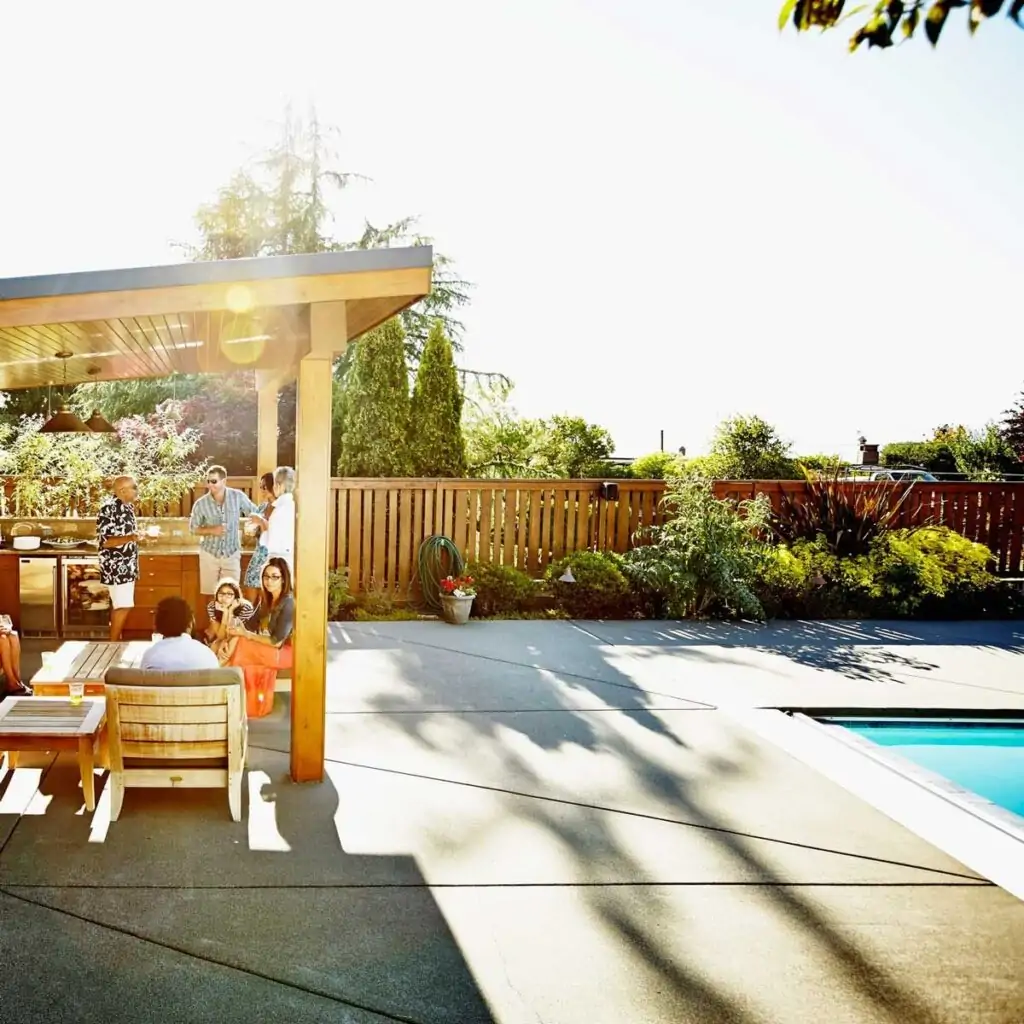 15. Furnish Your Space
This spot should be a truly comfortable place to relax, so make sure to furnish it accordingly. A few comfortable chairs, a table, and some cushions will make it feel like a true oasis. What's more, you might want to find a way to incorporate some simple DIY pool cabana ideas and hacks into your design.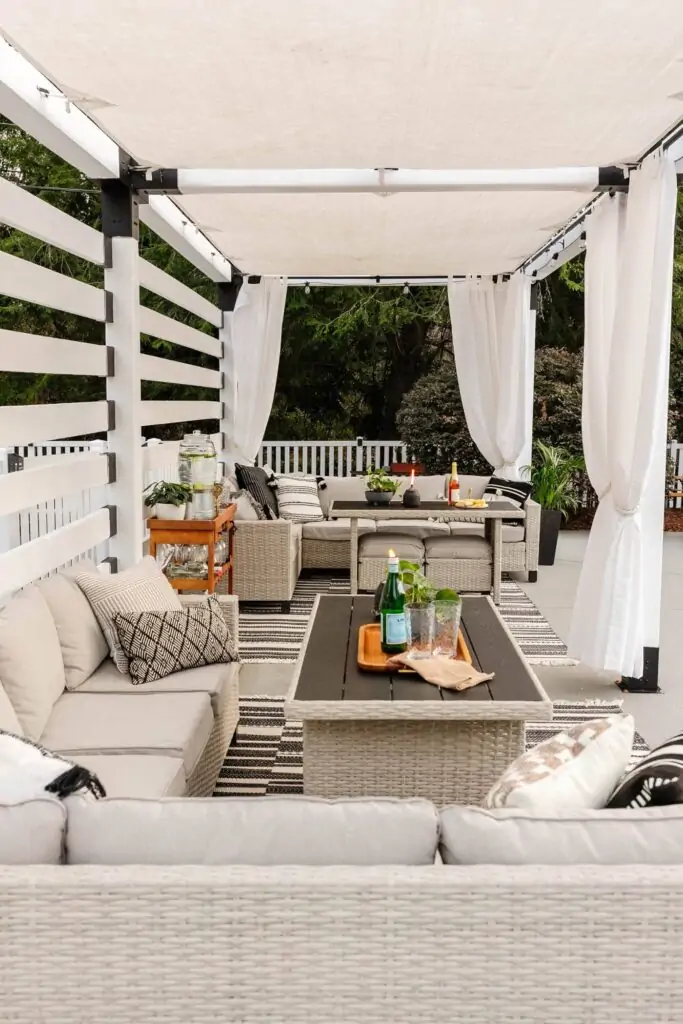 16. Add Some Lighting
Cabanas are not just for daytime use – they can be enjoyed at night too! Add string lights or lanterns around the perimeter to create a beautiful ambiance for evening gatherings. String lights or lanterns are a great way to add ambiance to your space. They can also be used for task lighting if you need to read or work.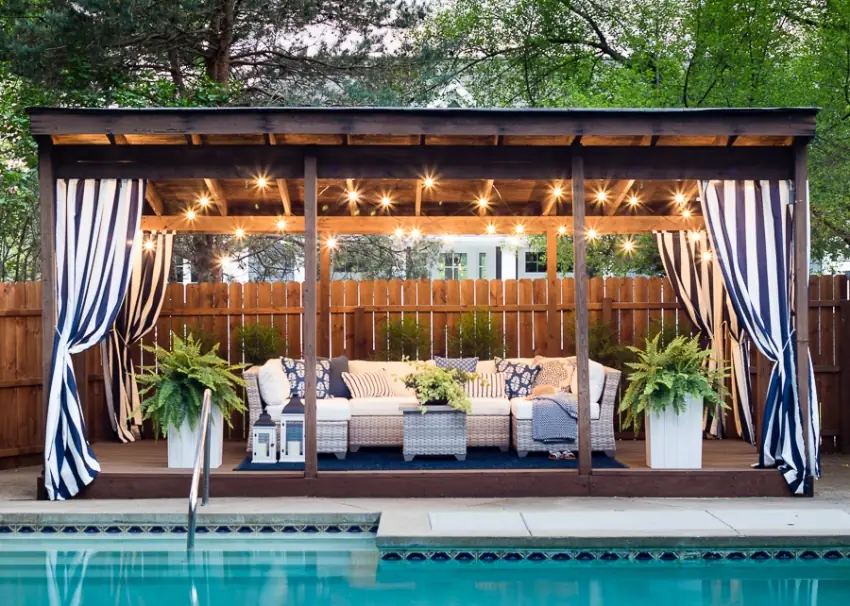 17. Add Furniture and Accessories Like a Hammock
Your cabana can be a perfect place to relax after a swim. Make sure your space is comfortable by adding some cushions or an outdoor rug. And if you really want to kick back and relax, consider adding a hammock! When choosing furniture, look for pieces that can be used for more than one purpose.
For example, an ottoman with storage inside can be used as a coffee table or extra seating. A daybed can be used for lounging or sleeping. And when it comes to accessories, don't forget the basics like towels, sunscreen, and bug spray!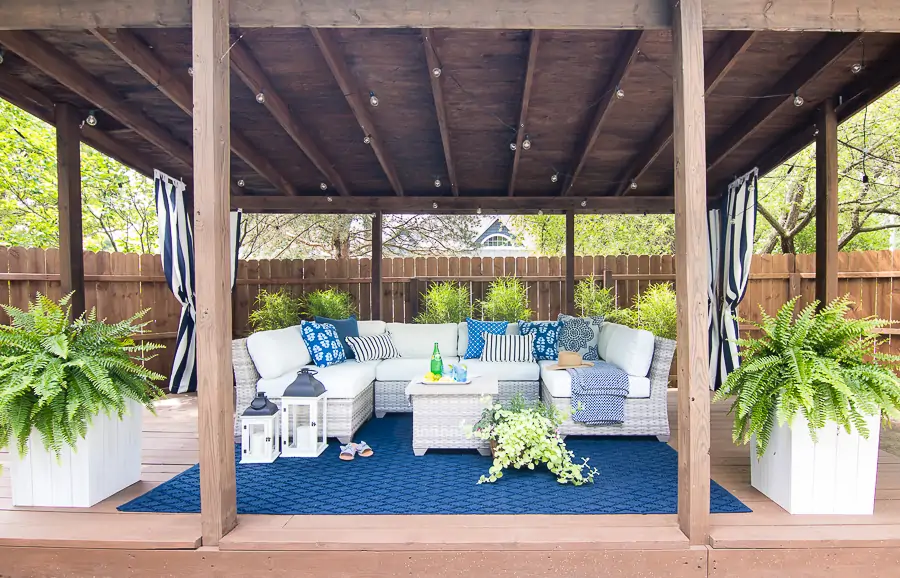 18. Add Some Flair!
Your cabana is your own personal oasis, so make sure it reflects your style. Hang up some artwork or photos that make you happy, or add some potted plants for a pop of color. Whatever you do, just make sure your space is reflective of YOU!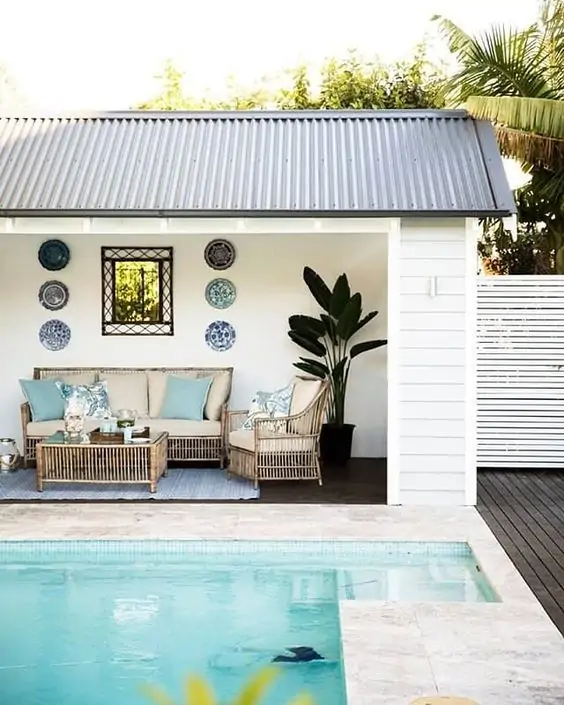 19. Use It as a Playhouse for the Kids
If you have young children, they will love having their own playhouse by the poolside. Set up some toys in one corner so that they can play while you relax in another corner. Or, if you have older kids, they can use it as a place to hang out with their friends.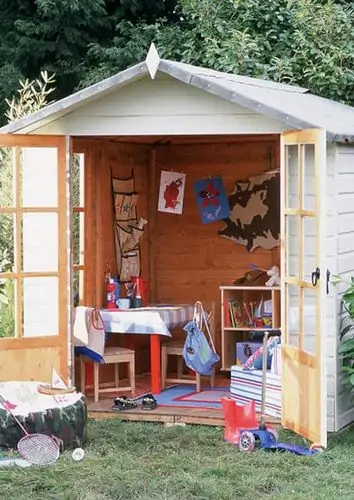 20. Use It as a Home Office
If you work from home, your cabana can be the perfect place to set up your home office. With the beautiful weather, you can get some fresh air while you work. Plus, if you need to take a break from work, you can always take a dip in the pool!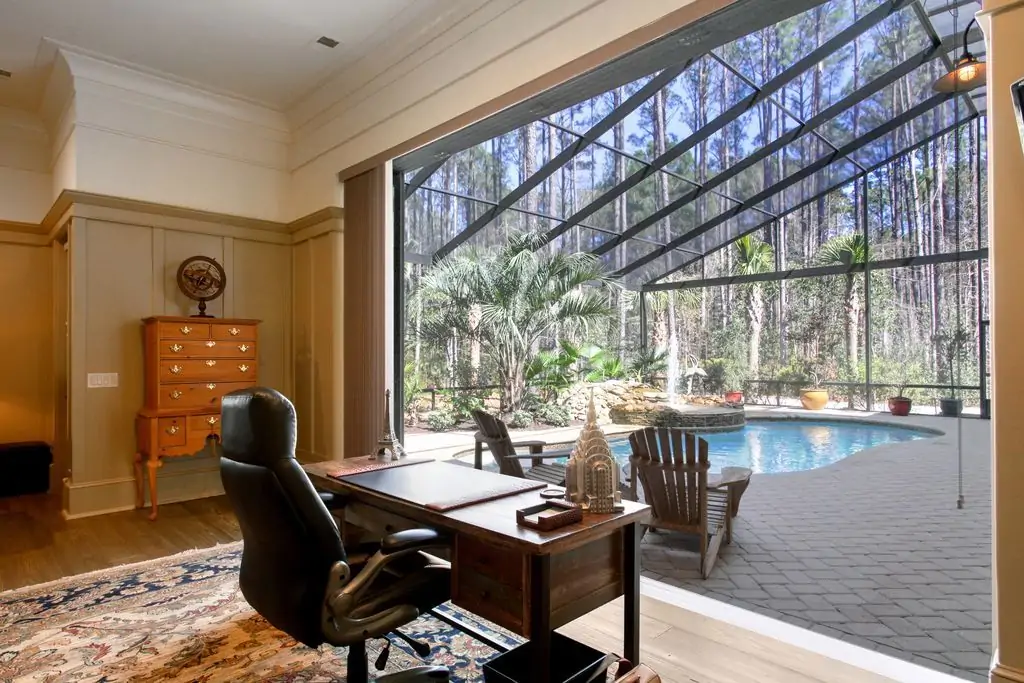 Conclusion
Whether you're looking for small pool cabana ideas, a place to store pool toys and supplies, or somewhere to relax in the shade on hot summer days, you are in the right place.
When designing your pool cabana, keep in mind the size of your backyard, the location, and what features you would like your resting spot to have. And don't forget to add furniture and accessories so that you can enjoy your new space to the fullest!
We have tried to come up with some of the best modern pool cabana ideas: use them to create a functional and stylish space that everyone in your family will enjoy!