A New Aesthetic: Room Decoration Ideas You'll Adore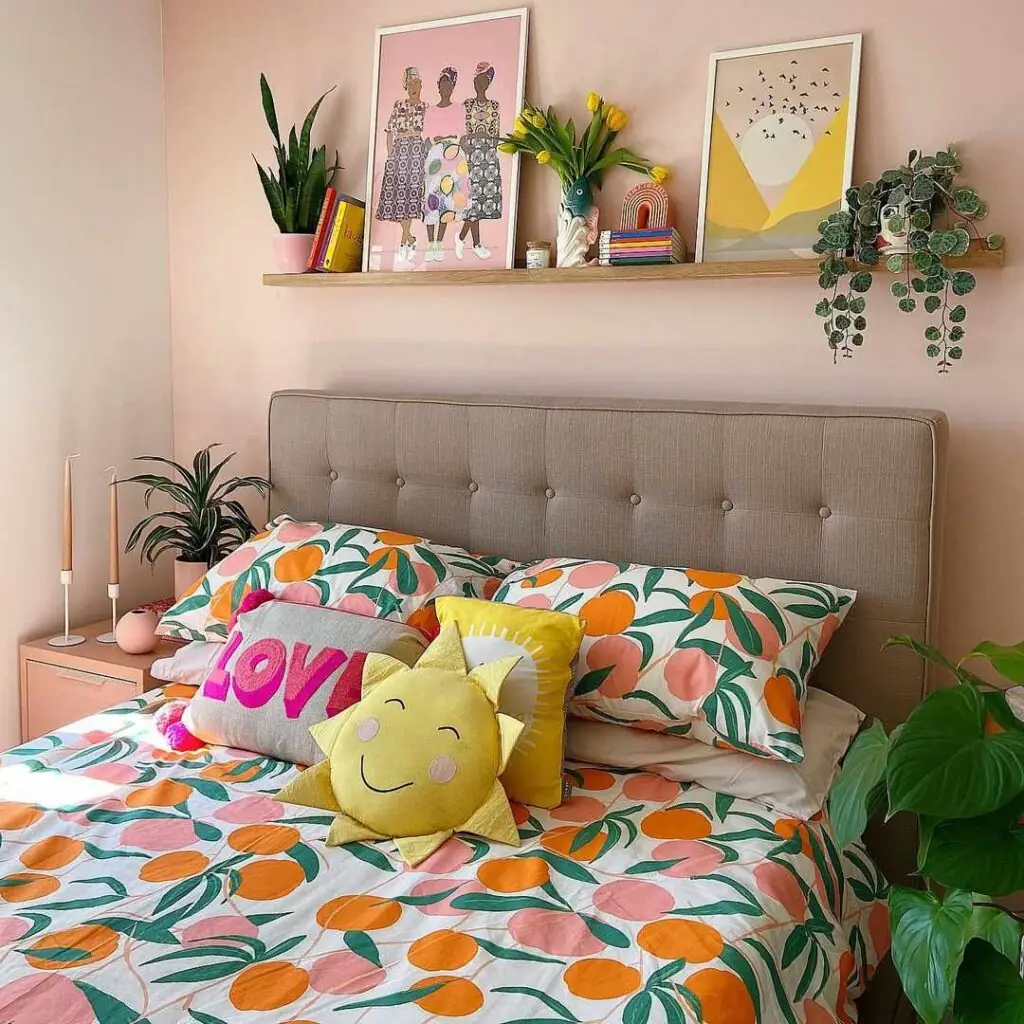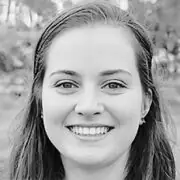 If you're looking for a way to slick up your home decor, why not try a new aesthetic? Room decoration ideas you will find in this article will help you transform your space into a haven of peace and relaxation. Whether you want to create a cozy reading nook or a serene oasis to escape the hustle and bustle of everyday life, these ideas will help you achieve your goal.
A Time-Tested Aesthetic: the 90s Bedroom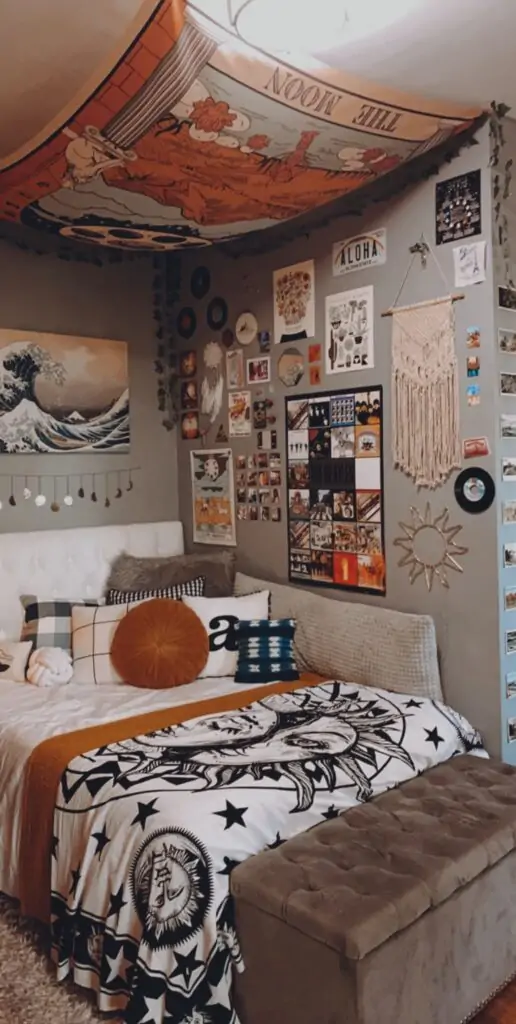 Making your space vintage is always the best decision. The 90s bedroom usually has a lot of colors, patterns, and textures. The furniture is often mismatched, and the walls are covered in posters and other memorabilia. On top of that, a bedroom right from the 90s would likely be decorated with items that were popular in this era, like neon colors, CDs, patterned fabrics, and chrome fixtures. The bedroom would likely have a carefree and fun atmosphere with plenty of personal touches. Overall, it brings a calming feeling and is the perfect place to relax after a long day.
Install LEDs for Decoration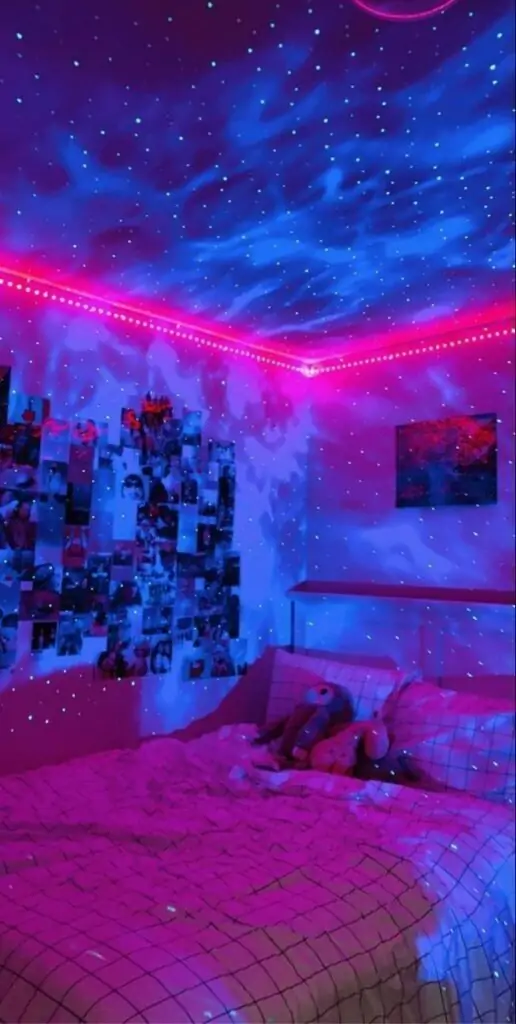 A few small LED lights around the room can transform your bedroom and make it a fun and enjoyable place to be in. LEDs emit the bright light of almost any color there is that can make your room look more open and welcoming. Besides, these lights not only brighten up a room but also bring a sense of coziness and uniqueness into any space.
What's more, LED lights are very energy efficient, which means they will save you money on your bill. They also last a lot longer than traditional incandescent bulbs, so you won't have to replace them as often. They also produce very little heat, so they are safe to use around children and pets. Overall, if you are looking for truly aesthetic room decor ideas, led lights are always a perfect choice.
Make It Simple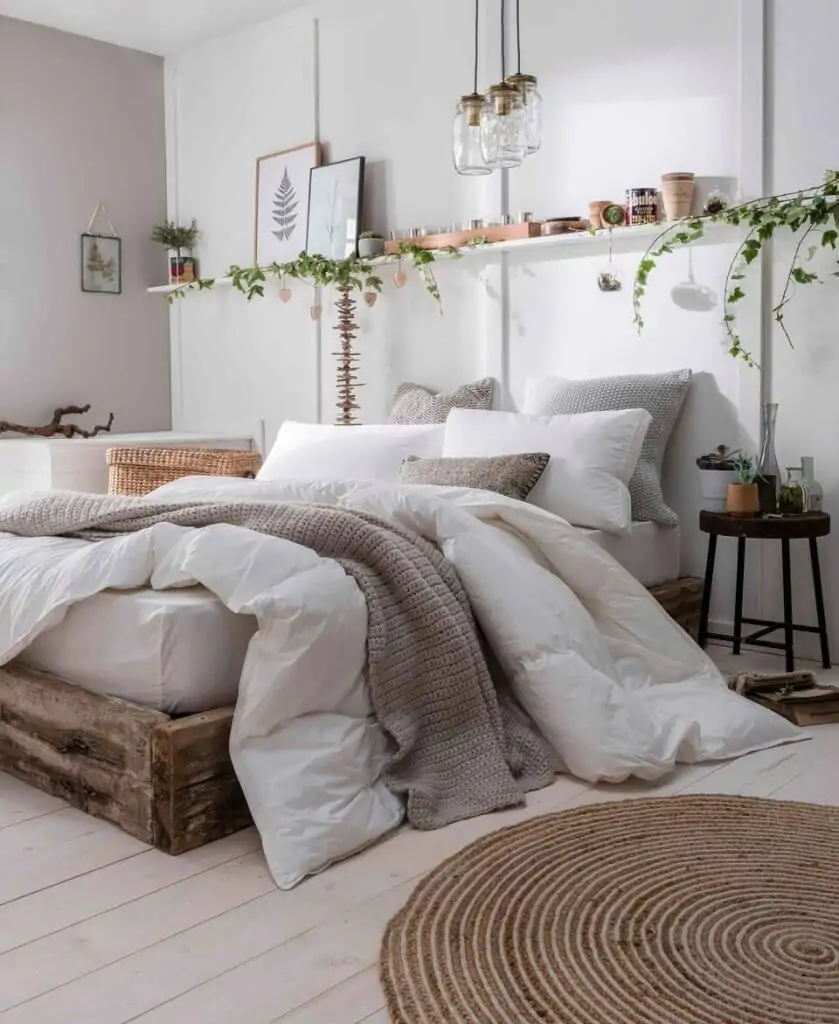 Many people don't really like complex decoration ideas. So, why not make your room as simple as possible?
Simple decor can be defined as a style of interior decoration that emphasizes natural materials, functional design, and minimal clutter. The main decor can include items like throw pillows, blankets, area rugs, and artwork. It should also be cohesive; all elements must work together to create a calming, relaxing space. The dominant colors are usually bright (mostly white or light brown). The overall goal is to design an inviting and stylish atmosphere without being too messy.
K-Pop Decor Ideas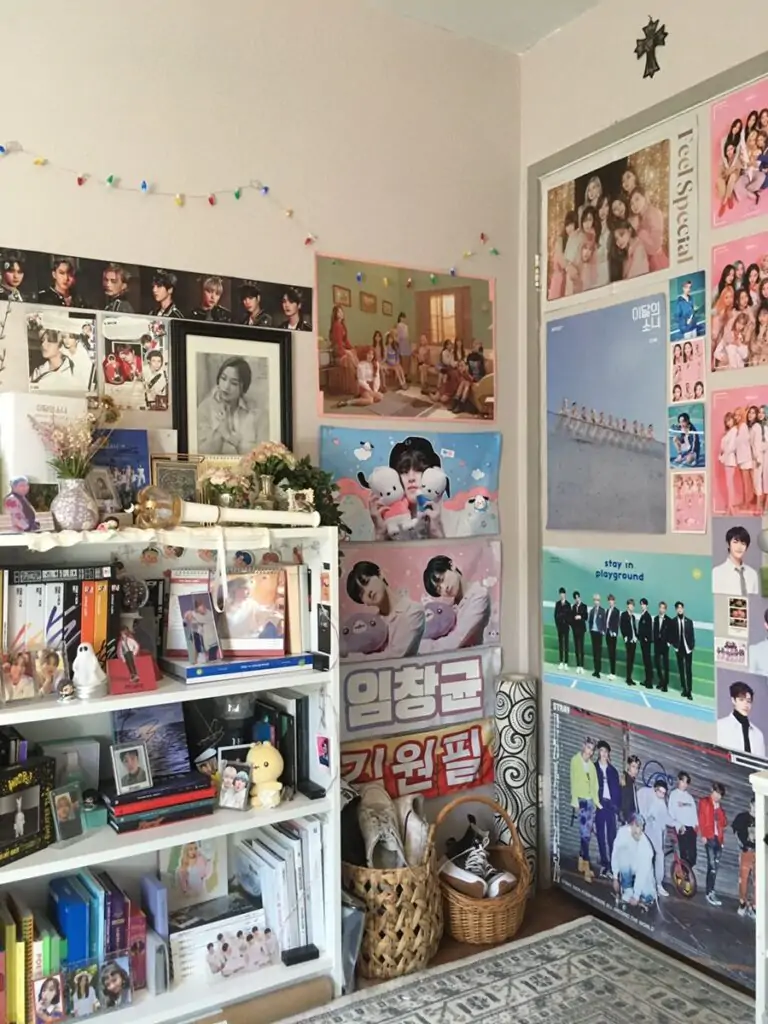 K-pop is a genre of music originating in South Korea that is characterized by a wide variety of musical elements. While the term "K-pop aesthetic" is difficult to define, as it constantly evolves and changes, some say that its modern iteration began to take shape in the early 2000s.
The K-pop aesthetic is often characterized by colorful and vibrant visuals, as well as catchy melodies and danceable beats.
Regarding K-pop-related room decor, it should be emphasized that some fans usually decorate their room with posters and other memorabilia related to their favorite K-pop artists. Others might prefer a more general Korean-themed decor, with items like traditional hanboks or lacquerware.
So, if you are a fan of Korean culture or music bands from this country, it is high time you embrace this aesthetic. Kpop room decor ideas can be an ideal fit for you and your home.
Cute and Modern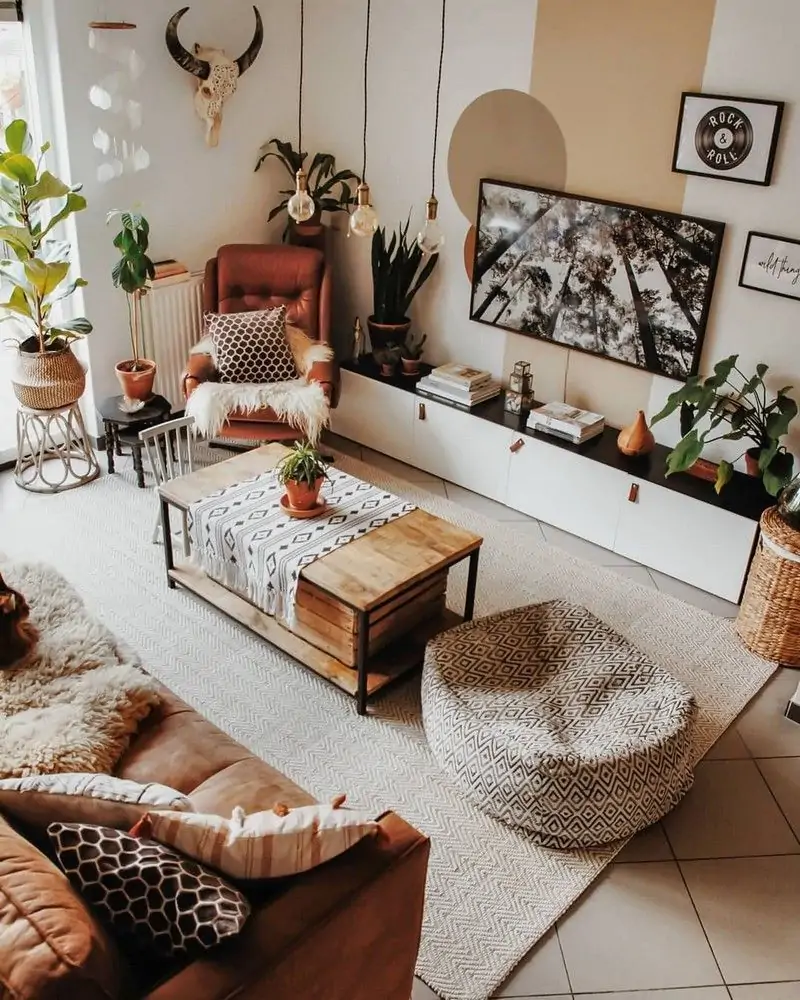 This is something that will fit almost everyone's taste. Nothing too complicated or exaggerated. Just simple tones of colors and perfectly matched furniture. This type of decoration is all about clean lines, bright colors, and a mix of different textures.
One of the most important things to take into account when looking for modern and cute aesthetic room decor ideas is to keep your surfaces looking clean and clutter-free. This means being intentional about the pieces you choose to include in the space. A coffee table with a sleek design, a colorful rug, and a few artfully placed accessories are all you need to create a stylish and inviting living room.
You can also throw pillows in fun prints and patterns that can add a pop of color and help define the space. Besides, the walls should be painted in a light, neutral shade, and the window treatments should be simple and elegant. And finally, accessorizing the room with art that reflects your personal style would be perfect.
More String Lights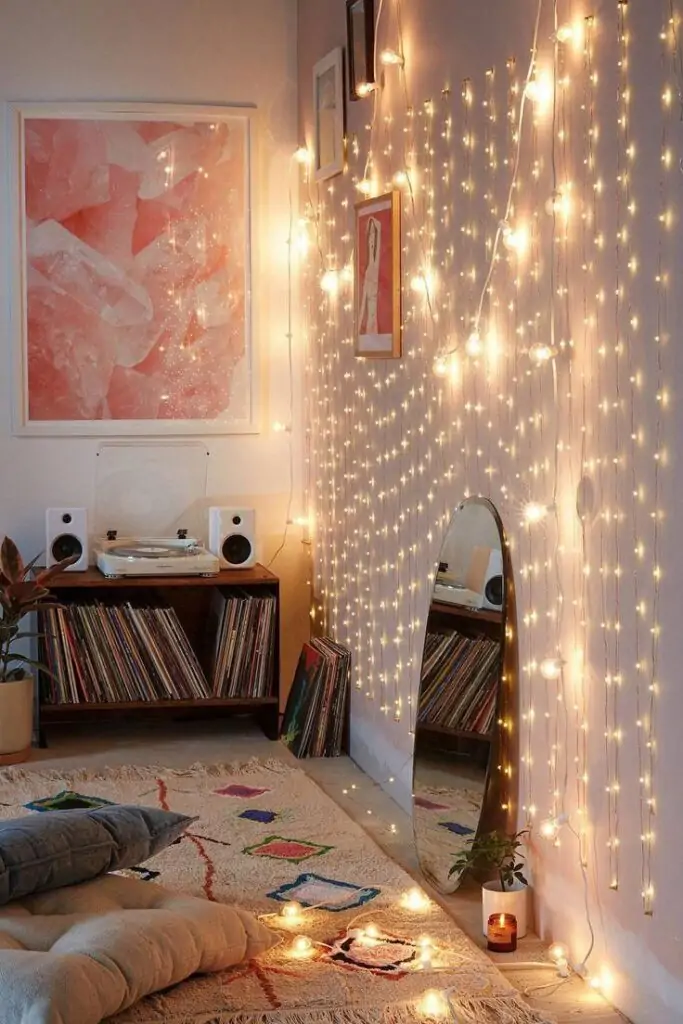 If you're looking for a way to add a bit of light and personality to your home décor, using string lights is a great option. You can use them to decorate a room for a party or event or just to add a bit of sparkle to your everyday decor. There are a variety of string lights available, from simple white lights to multi-colored lights. So choosing the style that best fits your home is not going to be a big challenge. Plus, they're relatively cheap and easy to install, so you can get started on your decoration ideas right away.
String lights make the room feel very warm and inviting. On top of that, these lights give the room a soft and romantic glow, making it the perfect place to relax and unwind. So, if you are wondering how to have a cute aesthetic room without putting too much effort, then simply bring in the string lights.
Add More Greenery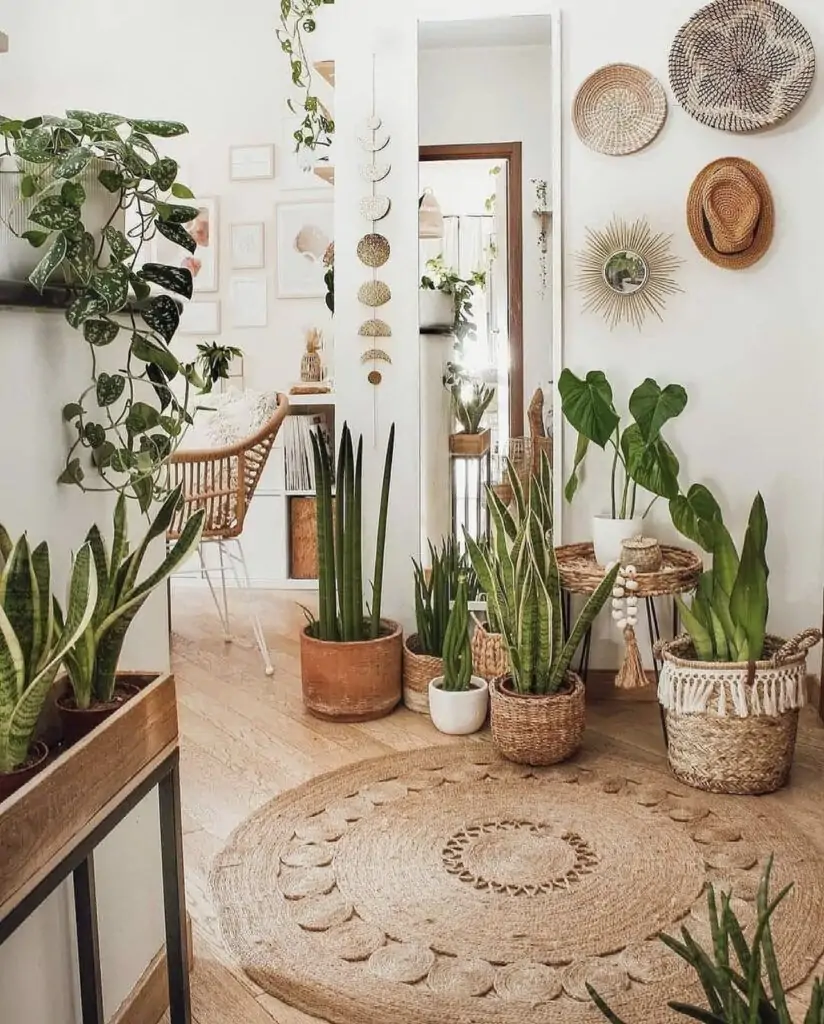 There is no such thing as too many plants. Adding greenery to the home decor is something that never gets old. Plants are a great way to add a natural element to any space. They can help purify the air, add color and life, and even help improve your mood.
Calm, natural, and organic are all words that come to mind when thinking about a greenery home aesthetic. This type of decor is all about creating a space that feels like an oasis away from the hustle and bustle of everyday life. Soft, muted colors, plenty of plants, and natural materials are key to achieving this vibe. So if you appreciate the simplicity of the natural world, adding a lot of greenery into your house is something you'll never regret.
Put Full-Length Mirrors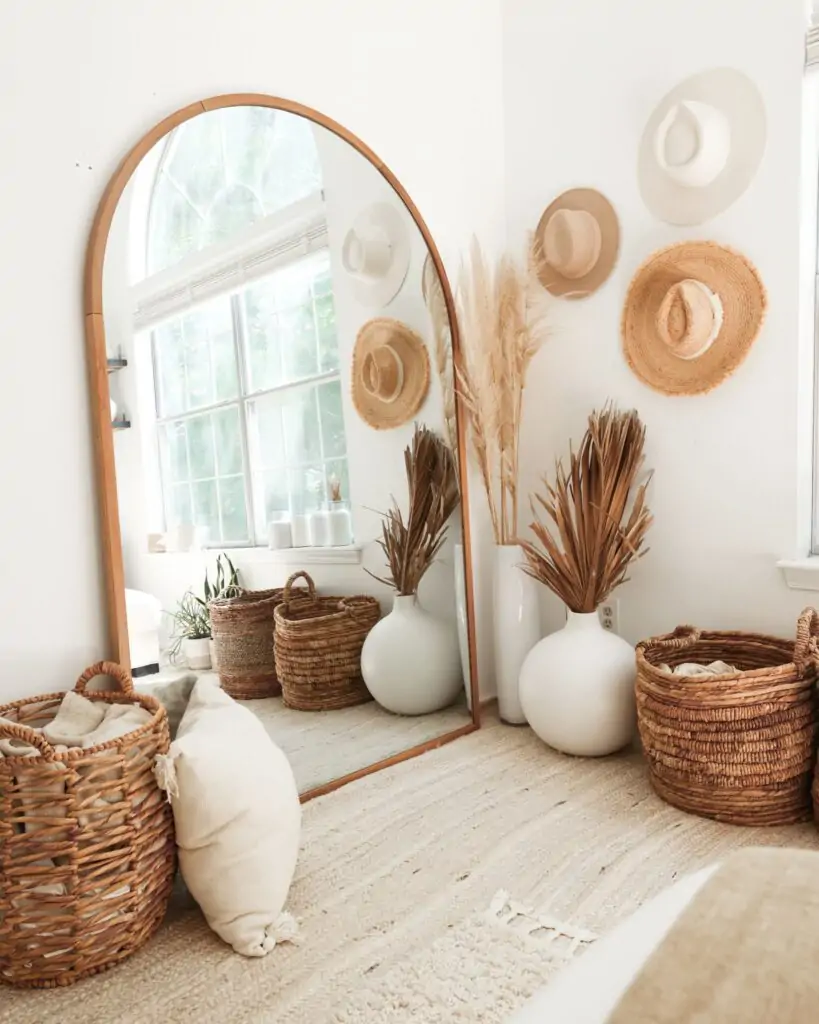 Adding a mirror to your aesthetic room decor list is always a wonderful decision. This type of style is sleek and modern. It features simple lines and shapes and a focus on function over form. Decorating with mirrors is a great way to add a touch of elegance to any home. Mirrors can be used to create the illusion of more space, and they are the best possible choice if you want to brighten up your room.
When choosing a mirror for your home, it is important to consider the size, shape, and style that will best suit your space. With a little bit of creativity, you can use mirrors to transform your home into a stylish and inviting space.
Transform Your Wardrobe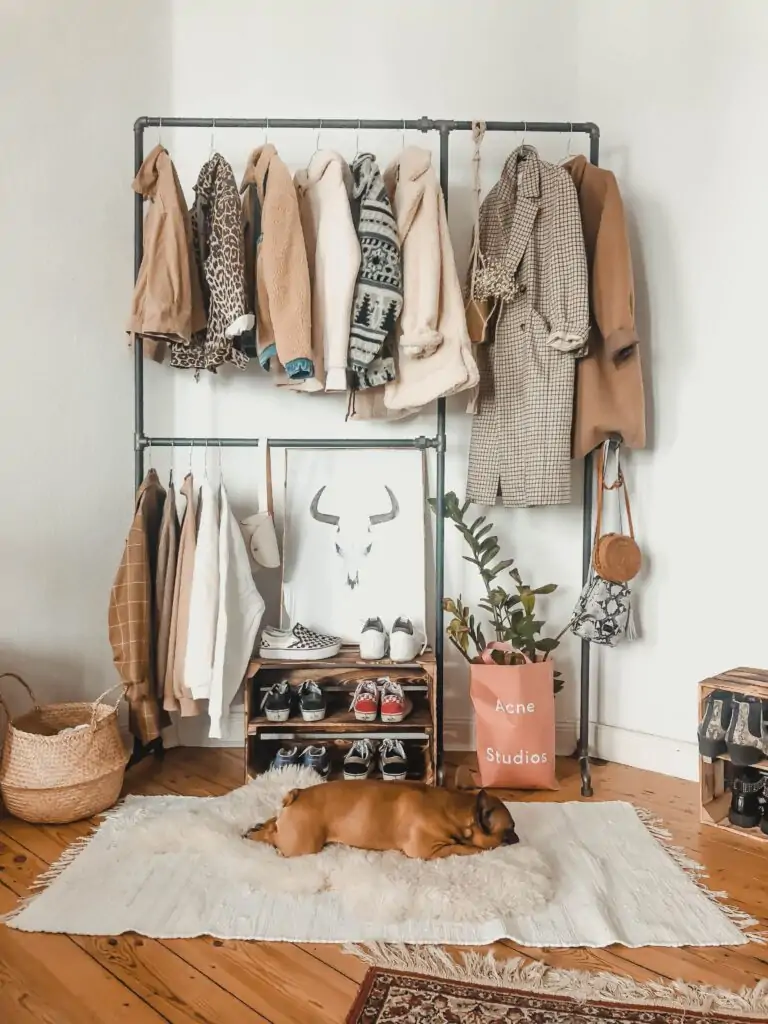 After considering all of the different aspects of home decor, let's talk a bit about what your wardrobe decor can look like. It comes as no surprise that with a little time and effort, you can create a beautiful and stylish wardrobe that will complement your home vibes.
While some people prefer to keep their wardrobe simple and functional, others enjoy adding personal touches to make it more aesthetically pleasing. So when it comes to making a wardrobe beautiful, anything can work. It can include clothing, shoes, jewelry, as well as other accessories.
Hang a Disco Ball for Decoration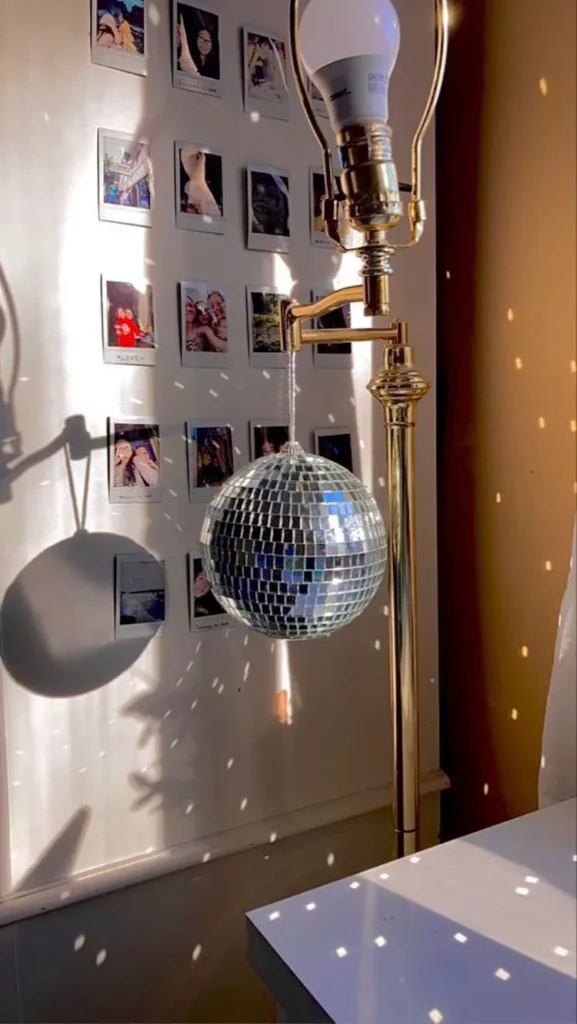 Wondering how to make a surprising aesthetic? Your room could have benefited from additional lights. Then hang a disco ball, and everything around you will become fancy and festive in just a second. The disco ball aesthetic is all about glitz, glamor, and fun. Colorful and flashy, it is all about optimism and looking at the bright side of life (pun intended!).
So, if you want to put some special decoration that will stand out and make a statement, choosing to hang a disco ball is the easiest yet the most original decision you can make.
Conclusion
After exploring a few different aesthetic room decoration ideas, it is clear that there are endless possibilities out there for creating a beautiful and unique space. Whether you want a more minimalist look or something more extravagant, there are plenty of ways to add your personal touch to your home.So, with a little bit of imagination and the help of the above-mentioned aesthetic room decoration ideas, you can transform your home into a stunning display of your own personal style.