20 Bay Window Decorating Ideas That Work Like a Charm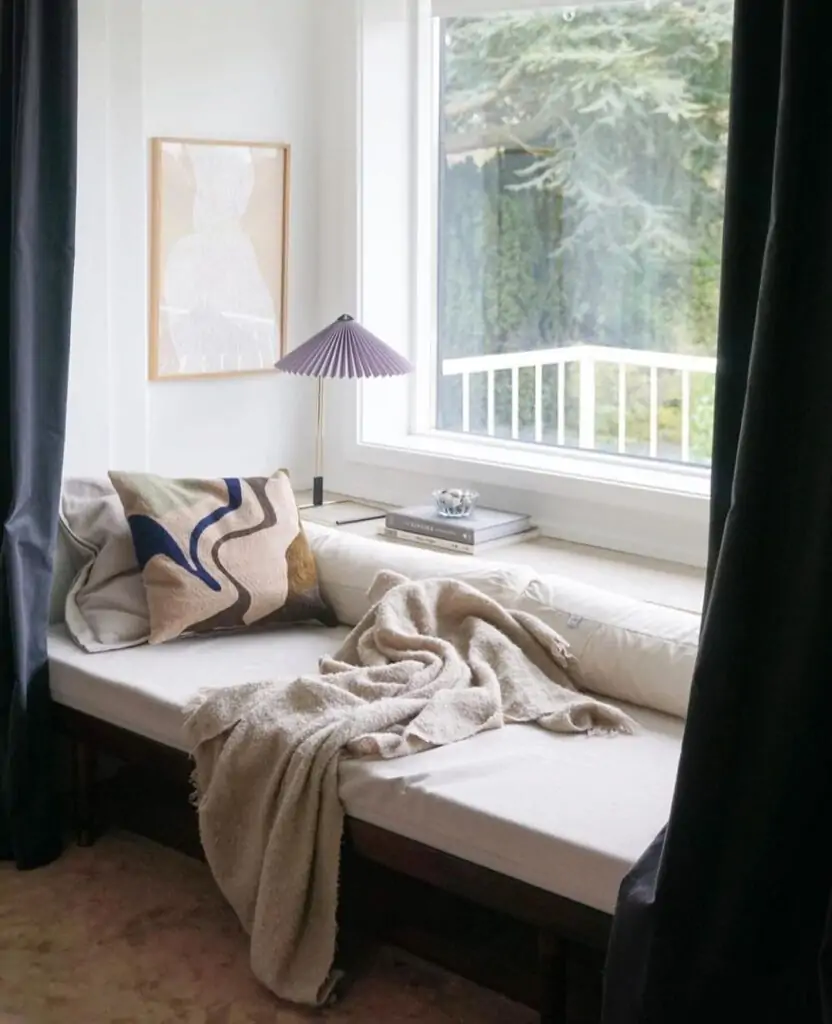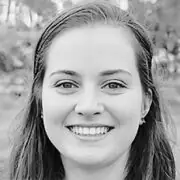 Bay windows are a beautiful addition to any home, and spectacular bay window decorating ideas to utilize this unique space best are genuinely limitless. All you need is imagination and a bit of time, so you can choose the solution you like.
So, do you have a beautiful bay window in your home that you don't know what to do with? Don't worry, we've got you covered: our 20 great decorating ideas for your bay window will help you make the most of your home's natural light and give your rooms an extra touch of elegance. So let's get started.
1. Hang Curtains High and Wide
If you have high ceilings, take advantage of them by installing window treatments that extend all the way to the ceiling. This will make them look even taller and more dramatic. Curtains are an excellent option for this, but you could also try blinds or shutters.
What's more, hanging your curtains high and wide is a great way to maximize light and space. To get this look, mount your curtain rod close to the ceiling and extend it several inches beyond the width of your windows.
Then, choose curtains that are light and airy to let in as much natural light as possible. Try to select a light-colored fabric to really make the most of the natural light.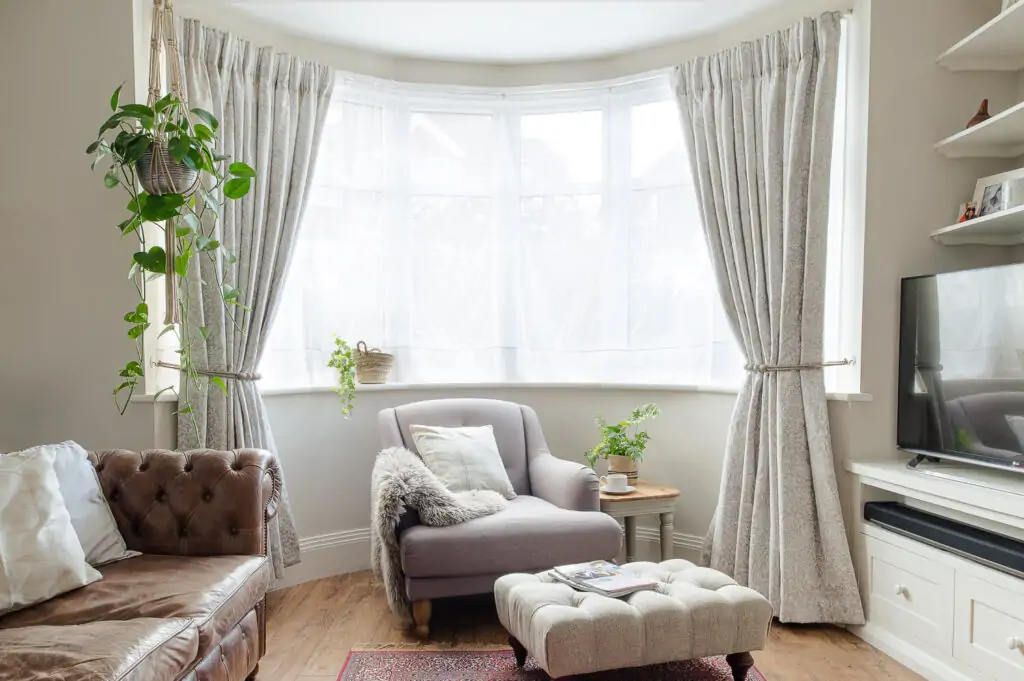 2. Install Shutters or Blinds
Another great way to let in light while maintaining privacy is by installing shutters or blinds. It is really one of the best bay window decor ideas you should consider. Shutters are a perfect choice if you live in an area with a lot of sunlight, as they can help keep your rooms cool in the summer.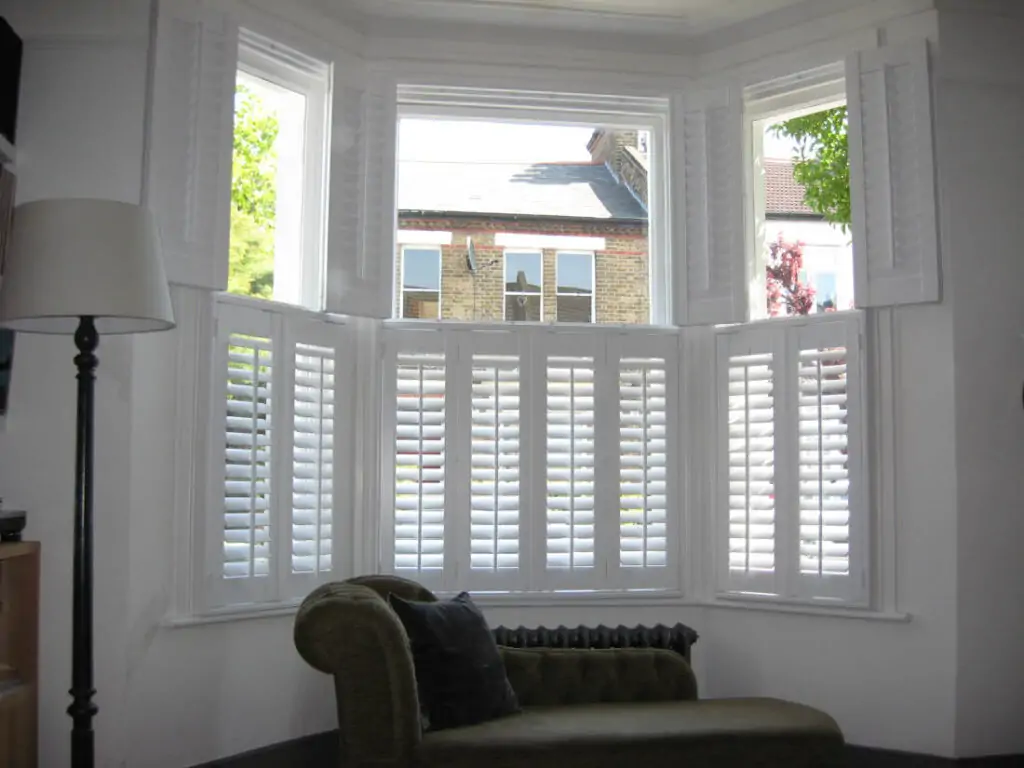 3. Place a Bench or Daybed Underneath
If you have a large bay window, placing a bench or daybed underneath it is a great way to make use of the space. It is one of the finest bay window decorating ideas for the living room: that will add extra seating and make an excellent spot for taking a nap or reading a book on your lazy Sundays.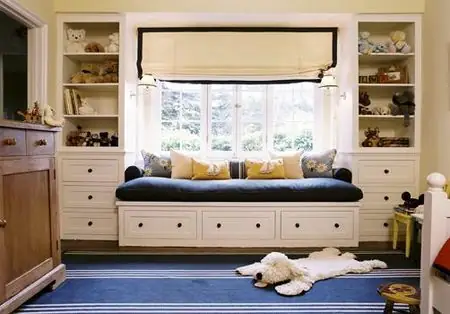 4. Create a Small Reading Nook
Turn this area into a cozy reading nook with a comfortable armchair and floor lamp. Add a small side table for your cup of tea or coffee, and you'll have the perfect spot to curl up with a good book on rainy days.
Additionally, if you have built-in shelves, use them to store books or other materials. In this way, you can quickly grab them when it's time to relax with a good book.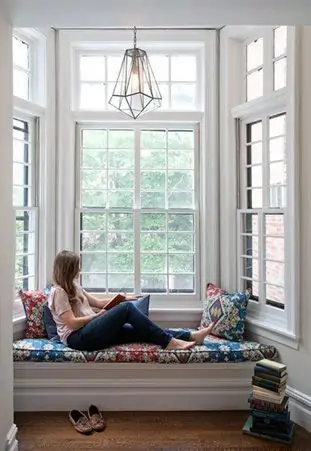 5. Use It as Extra Storage Space
If you're tight on storage space in your home, your bay window can be put to good use as extra storage space. Install some shelves or cabinets in the alcove for things like linens, holiday decorations, or non-perishable food items.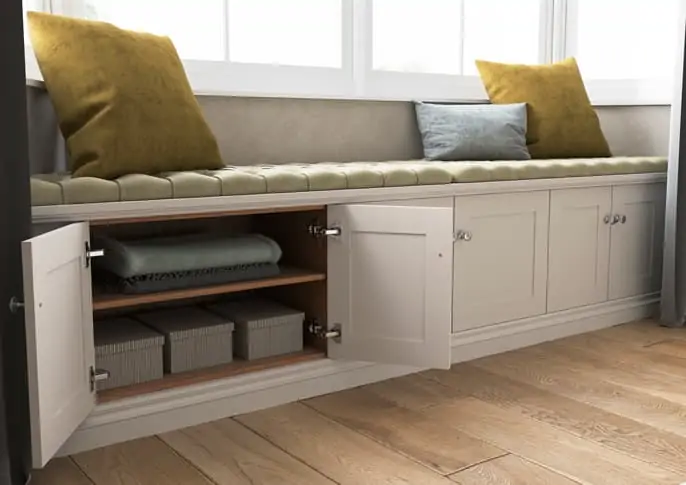 6. Go Green with Houseplants
If you love plants, use your bay window as a plant shelf! This is a great way to add some greenery to your home without it taking up too much space. Place a few potted plants on the shelves and enjoy watching them grow.
Decorating this area with houseplants is a great way to add a touch of nature to your home. If you have a sunny spot, consider adding a few herbs or succulents. Or, if you prefer something more low-maintenance, try ferns or peace lilies.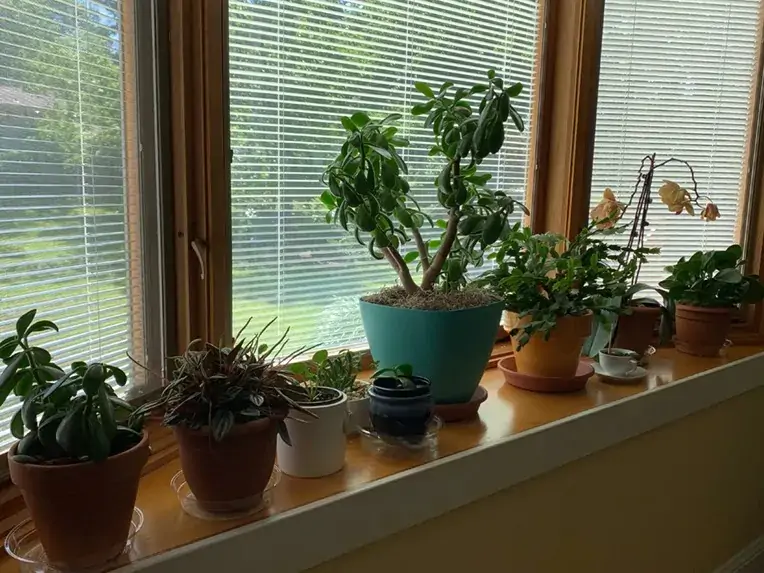 7. Dress Up Your Windowsill
If you have a wide windowsill, take advantage of the extra space by turning it into a mini-bar or buffet station. You can also use it as an impromptu office space by adding a small desk and chair. Or, if you're short on storage, utilize the windowsill as extra shelf space for books or knick-knacks.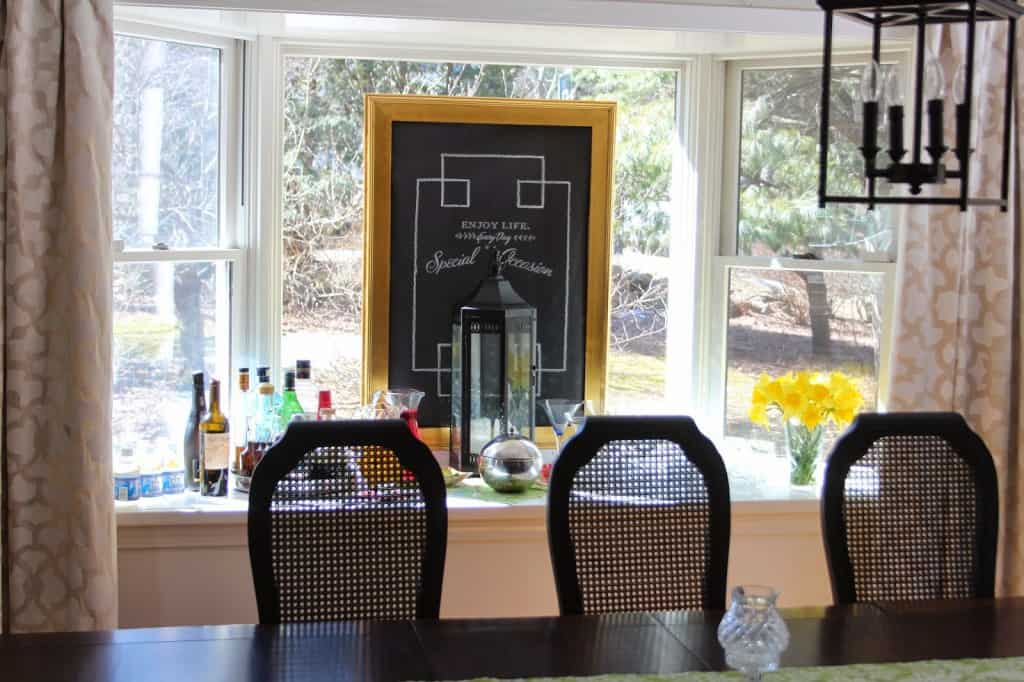 8. Set Up a Play Area for Kids
If you have young children, setting up a play area is a great way to keep them entertained while still being able to keep an eye on them. Add cushions or bean bags for seating, along with some toys and games within easy reach. And don't forget to hang up some fun curtains that they can use as props during pretend play.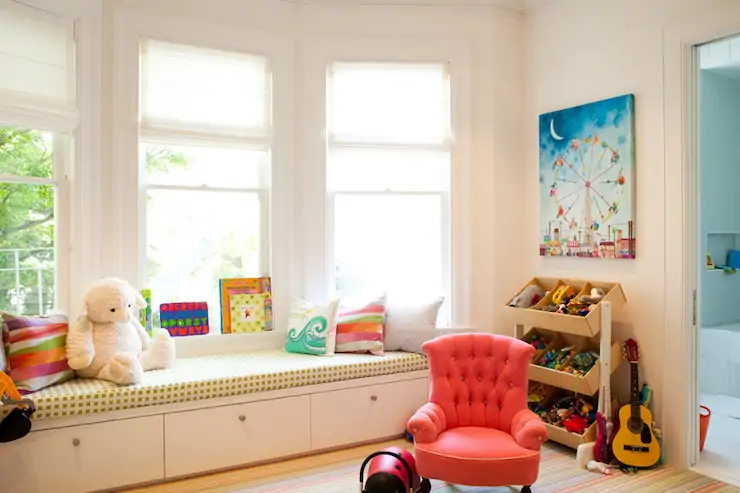 9. Decorate With Holiday Lights
Get creative with holiday decorating by using your bay window as a place to hang string lights or other decorations. This is a great way to bring some extra cheer to your home during the holidays without making things too cluttered.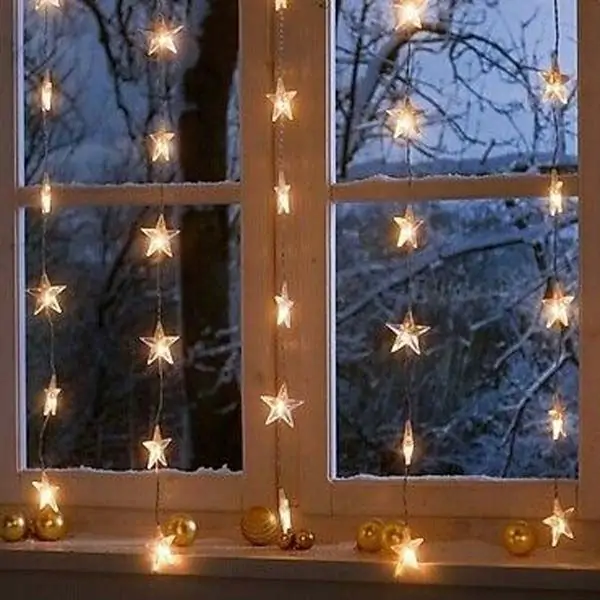 10. Make a Cozy Workspace
One of the best decorating ideas that blends utility with style is to turn this area into a cozy workspace. This is perfect if you telecommute or work from home occasionally. All you need is a small desk, a comfortable chair, and good lighting, and you'll have the perfect spot to get some work done with a view.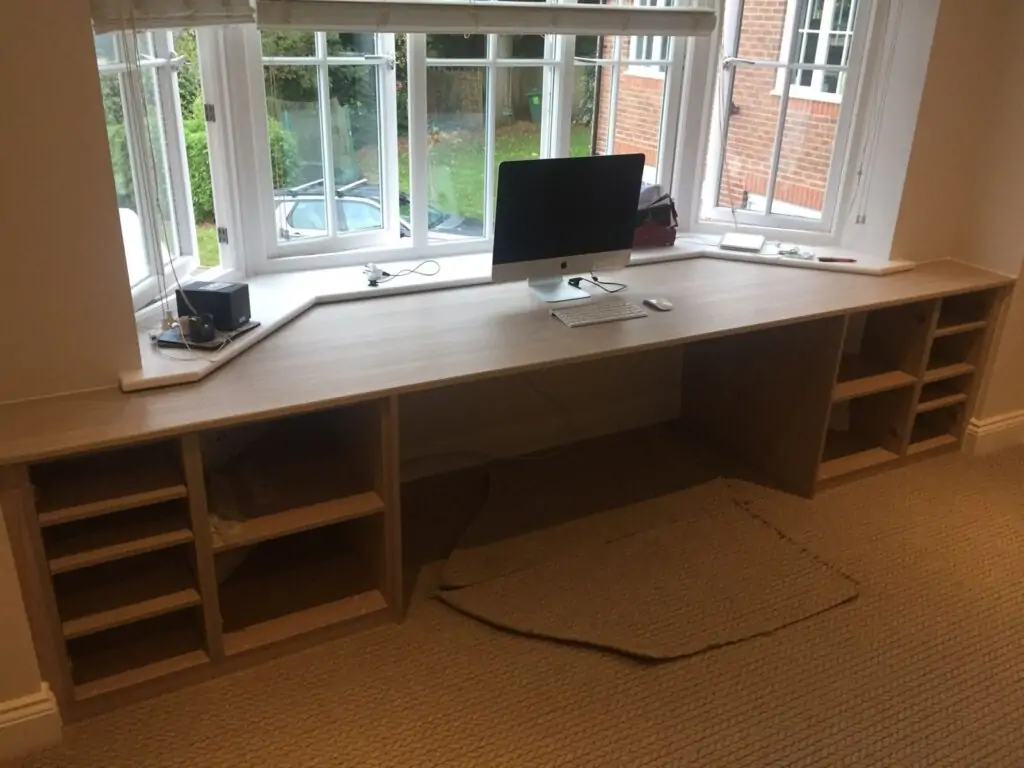 11. Create a Conversation Area
Another great idea is to create a conversation area. This can be perfect for entertaining guests or spending time with your family. Add a few comfortable chairs, a small sofa, and some end tables, and you'll have the perfect spot for chatting and relaxing.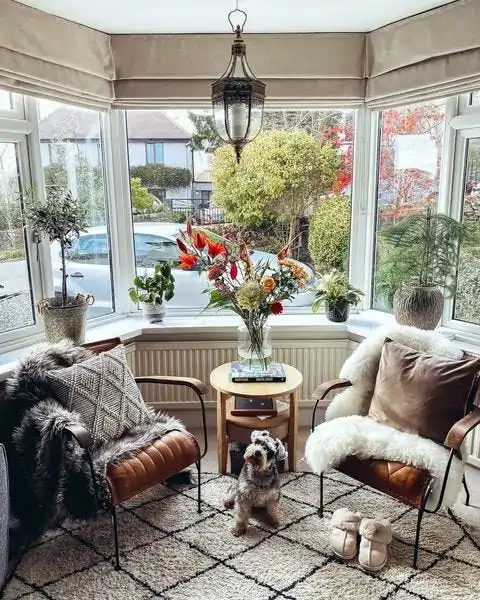 12. Install Wood Blinds
If you want to add some privacy without sacrificing style, then wood blinds are the way to go. They come in various styles and colors to help you find the perfect look for your space. Plus, they're easy to install, so you can save some money.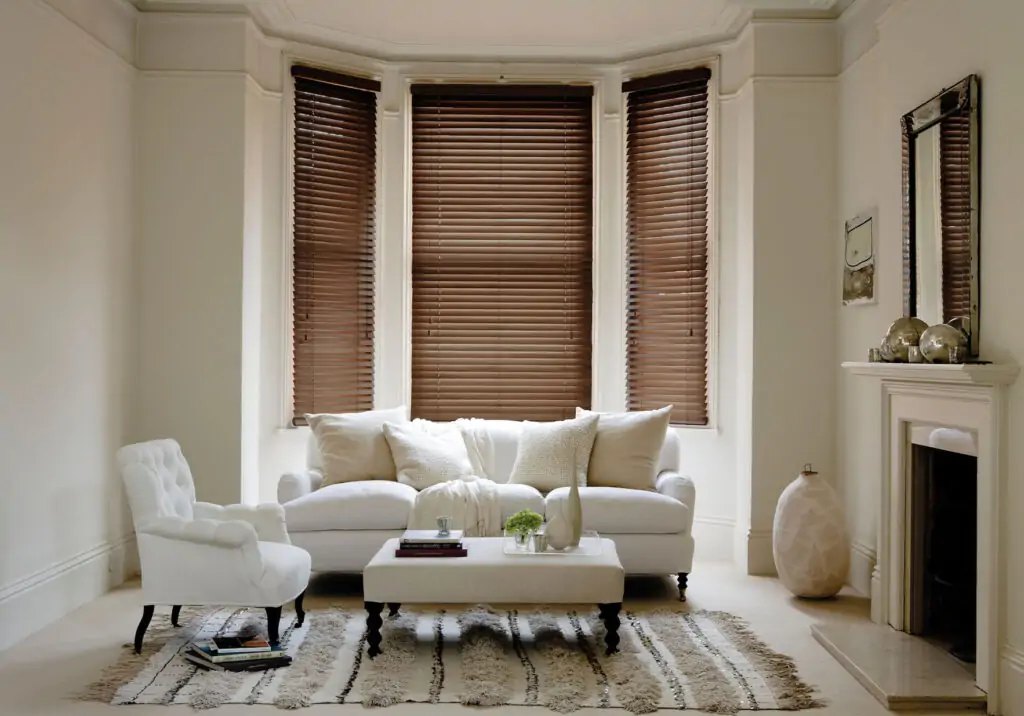 13. Hang a Hammock
Who doesn't love spending time in a hammock? If you have ample space, hanging a hammock is the perfect way to relax and enjoy the view. Just make sure that the area around it is sturdy enough to support the weight of the hammock and whoever is in it.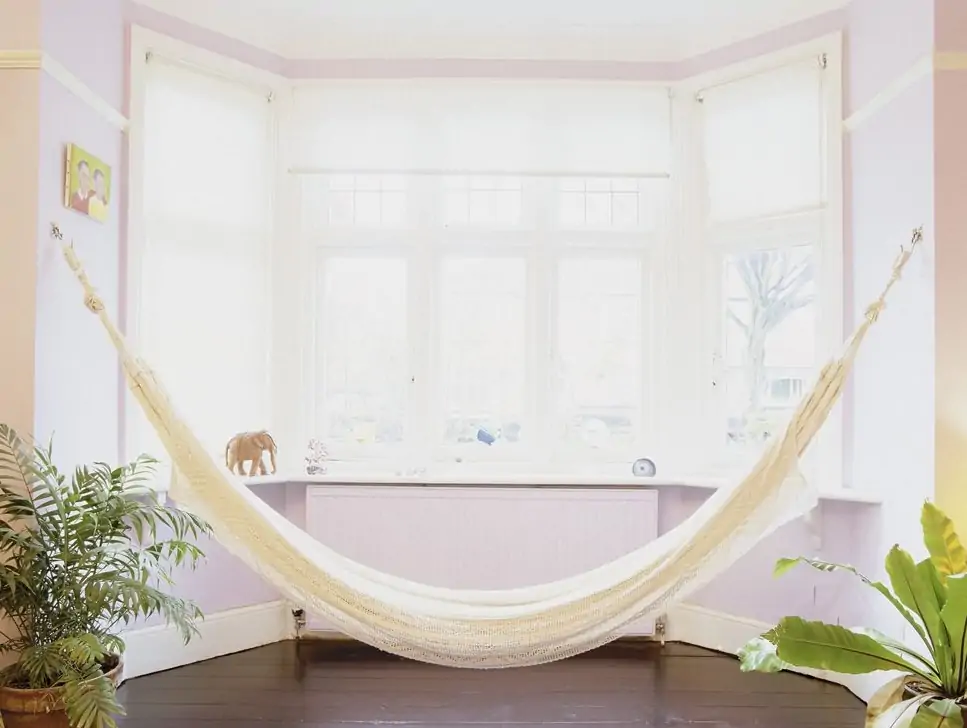 14. Set Up a Window-Facing Sitting Area
If you were looking for some small bay window decorating ideas, setting up a small sitting area would be great. This is perfect for reading, enjoying the view, or taking a nap on a sunny day. Just add a comfortable chair or small sofa and some pillows, and you'll be all set.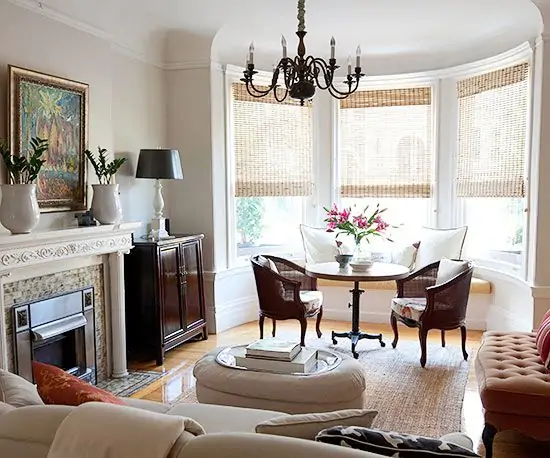 15. Try Roman Shades
Roman shades are a great way to add privacy and light control. They can be operated manually or with a cordless lift system, making them perfect for homes with small children or pets. Plus, they come in various fabrics and colors to match any décor.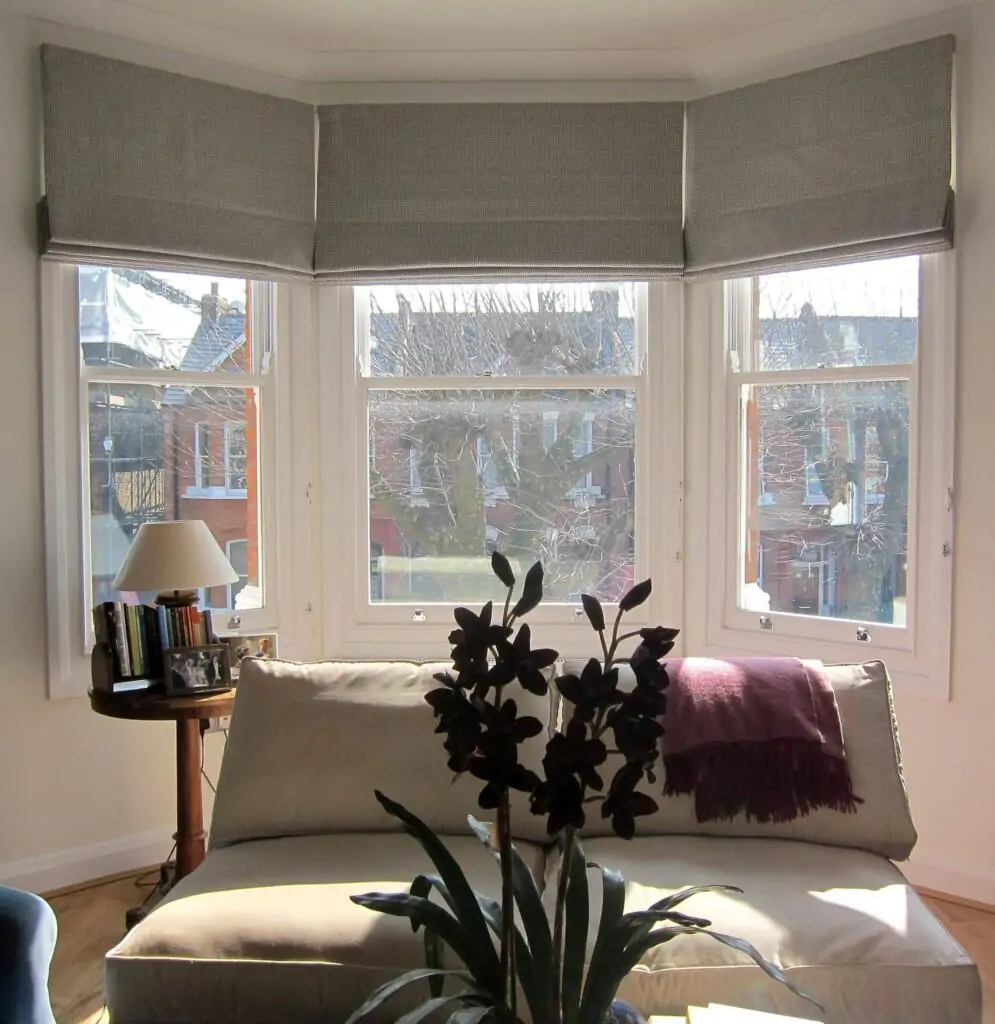 16. Add Cushions or a Pouf
If you want to add a bit of extra seating, try adding some cushions or a pouf. You can find these in various colors and materials to match your existing décor. They're a great way to make the space more comfortable.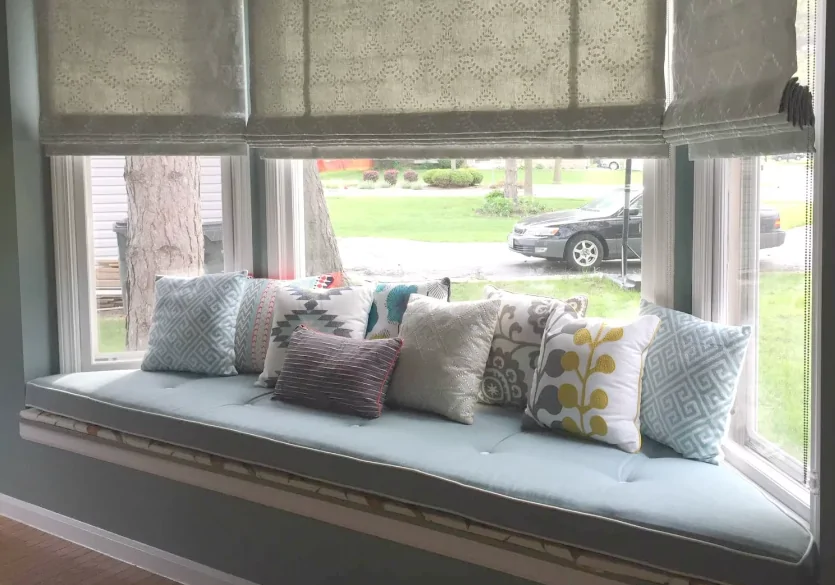 17. Cozy Bedroom Space for Your Pets
If you are thinking of making a cozy bedroom with bay window decorating ideas, then you are in the right spot. If you have pets, you know that they love to curl up in sunny spots. So why not create a cozy bedroom space for them? Add a pet bed and some toys, and you'll have a happy dog/cat/rabbit.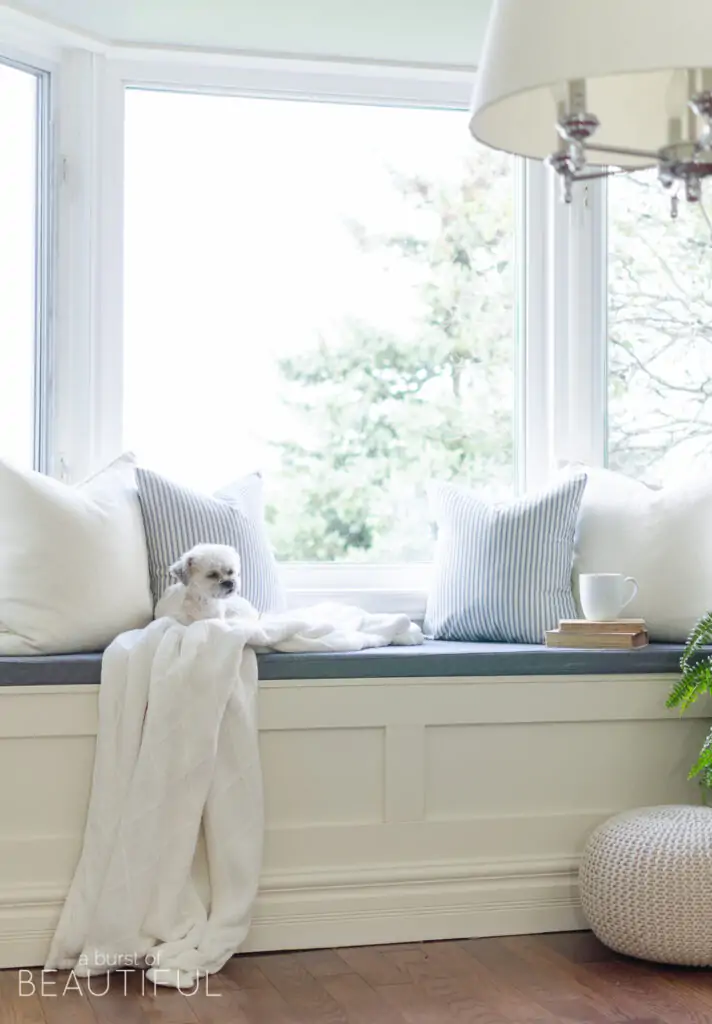 18. Simple Scenic Seats
One of the best decorating ideas for this nook is to create a simple panoramic window seat. You can do this by adding some pillows and cushions to the sill. This will create a cozy spot where you can enjoy the view. You can also add some plants to the windowsill for a pop of color.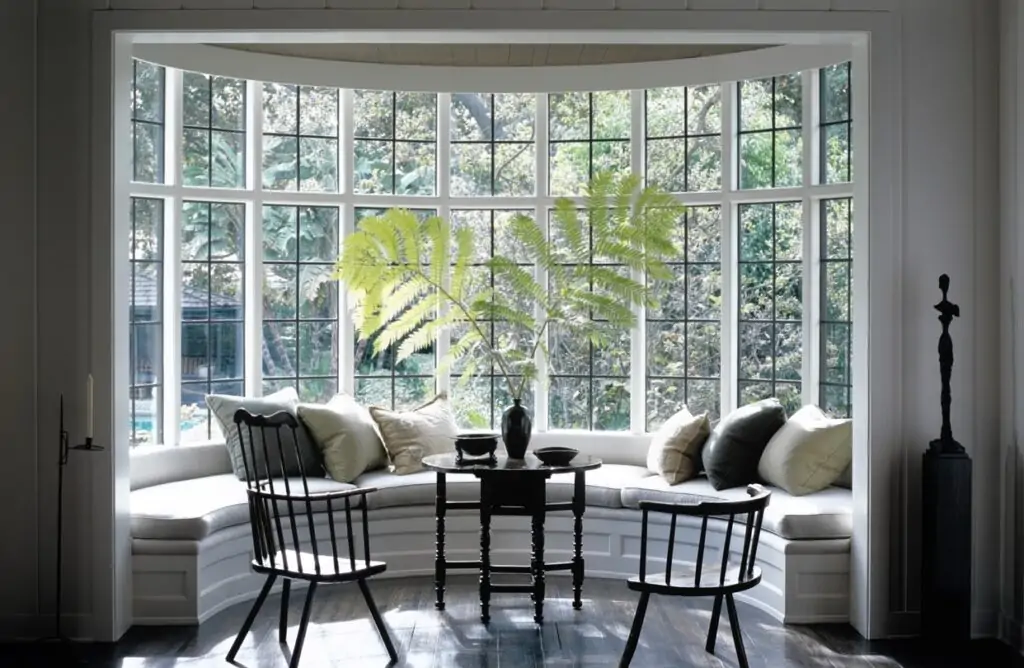 19. Charming Breakfast Nook
Another great way to utilize your bay window is to create a charming breakfast nook. It can also be one of the best bay window treatment ideas for the kitchen. Simply hang some unobtrusive curtains and add a small table with enough chairs. This will create an excellent spot for enjoying your morning coffee or tea. You can also add some plants or flowers to the area for extra decoration.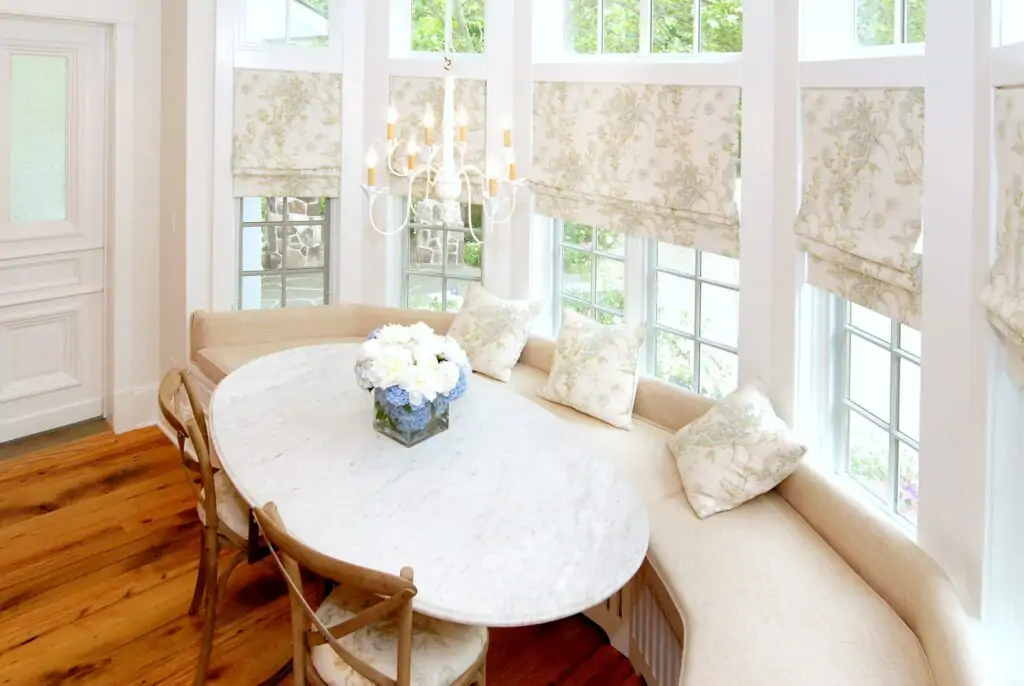 20. Bay Window in the Kitchen
Below are some tips on how to decorate your bay window in the kitchen.
First, take care of the light. Bay windows let in a lot of light, so you'll want to consider that when choosing the right treatments. Heavy drapes will block out the light, while lighter curtains or shades will allow it to filter through.
Next, think about furniture. A bay window is an excellent place for a small dining table. But you'll want to be careful not to overcrowd the space; too much furniture will make it feel cramped. Choose both functional and stylish pieces, and be sure to leave enough room for traffic flow.
Finally, accessorize! Bay windows are the perfect place to display your favorite art pieces or family photos. You could also use the space to showcase a beautiful vase or plant. Get creative and have fun with it!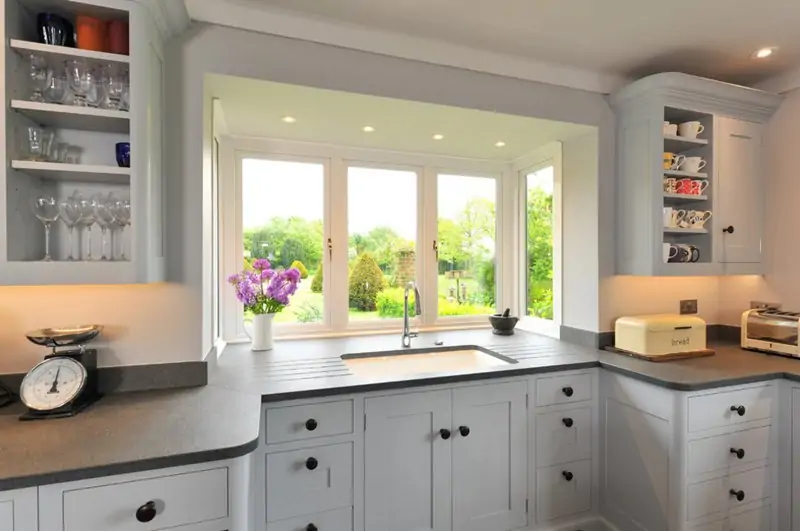 Conclusion
Bay windows are a beautiful addition to any home, but they can be tricky to decorate if you don't know where to start. How do you make them both functional and stylish? Following our bay window decorating ideas, you will be able to transform your bay window into a stunning focal point in your home. From hanging curtains high to create a reading nook, there's sure to be an idea here that will suit your needs and style preferences perfectly!