11 Fence Ideas For Backyard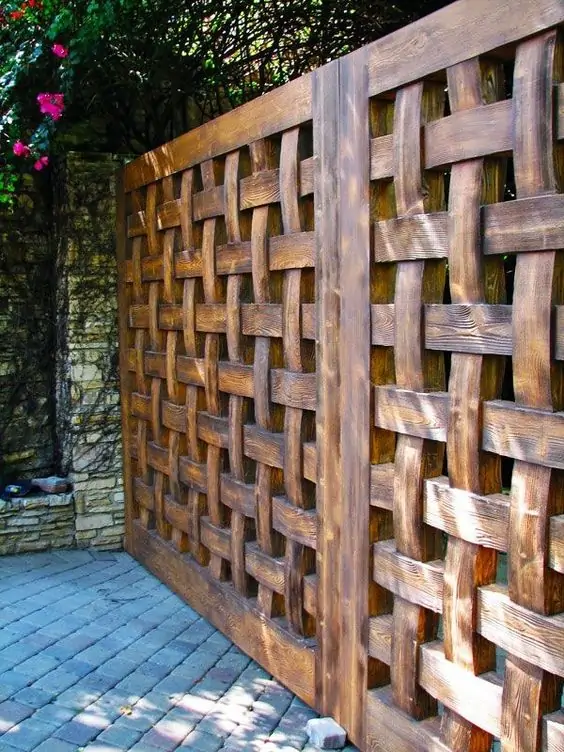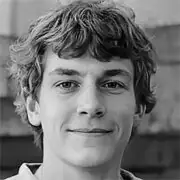 Are you looking for interesting fence ideas for your backyard? Choosing the right fencing for your house can be a hard decision to make since it affects the resale value of your house and its appeal for years to come. The usual purpose of fences is to keep people and pets in or out of your land plot, but they can be so much more. First and foremost, the fence can act as an extension of your house that will improve the exterior look of your property.
How Much Do Backyard Fences Cost?
The price is affected by two factors:
The cost of fencing installation
The cost of fencing material
The cost of the material can range from 1$ to 60$ per linear foot. Wire fencing is usually the cheapest option while wrought iron is the most expensive one. When it comes to the cost of installation, it varies a lot depending on where you live and what material you choose. If you are building a longer fence, the seller will probably be willing to give you a discount. There are many styles of fences, each of them with a different main purpose. You will have to choose one that suits your needs best. Here are some of the best backyard fence ideas.
1. Wood Fence Ideas For Backyard
Wooden fencing will provide your garden with a nice cozy feel, making you feel like you have just arrived at a nice weekend cottage in the countryside.
Stepped Horizontal Wood Fencing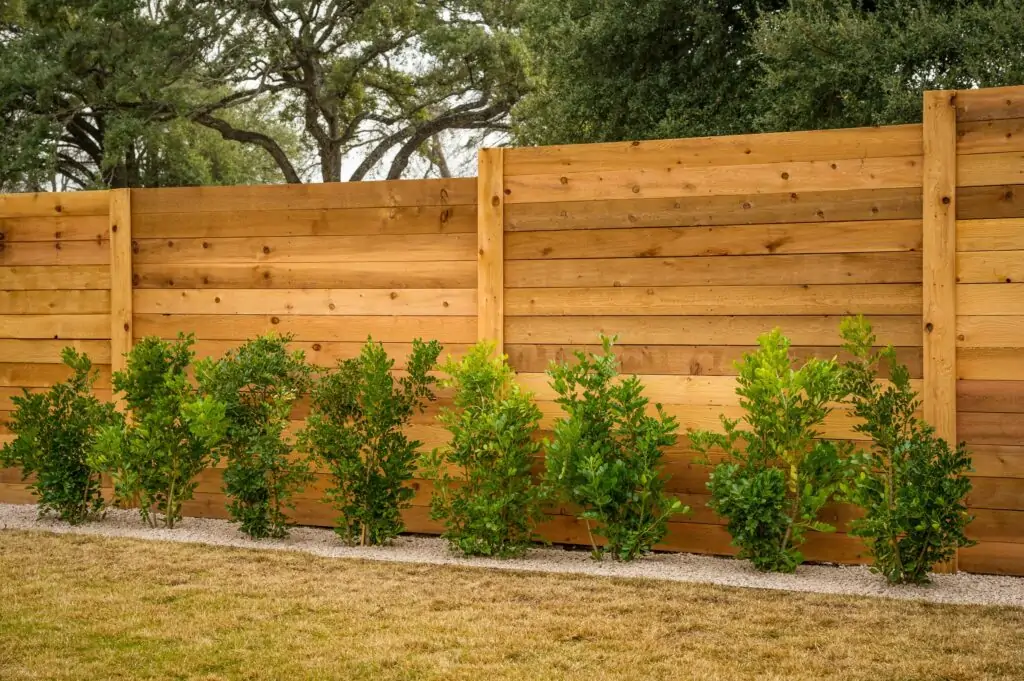 Steeped fences are great if your house and backyard are on an incline. They are also easy to build. Make every segment the same width and height, then step up or down with the base of the fencing.
Louvered Horizontal Planks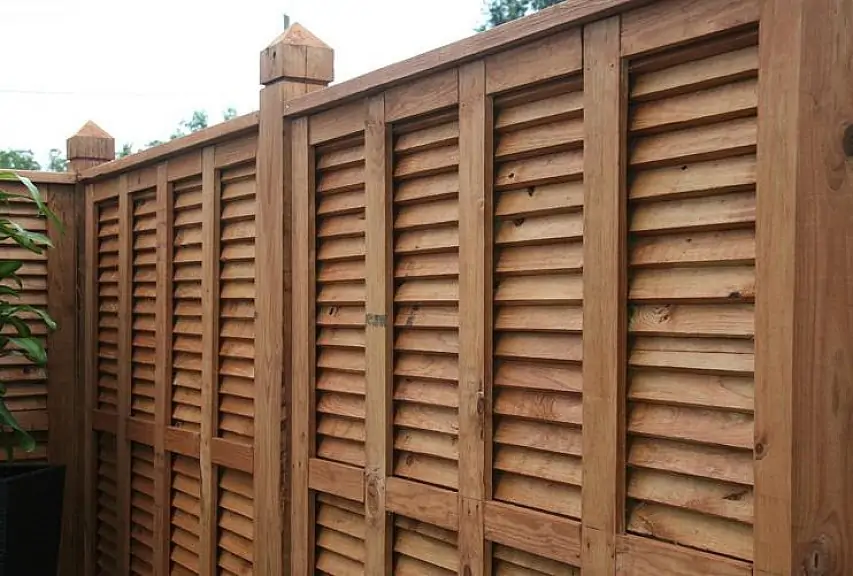 Louvered fences are great for privacy since you can see outside if you want but people cannot easily see into your garden. They also allow the flow of air through your garden. This can be great for dog owners who keep their dogs outside.
Vertical Wooden Beams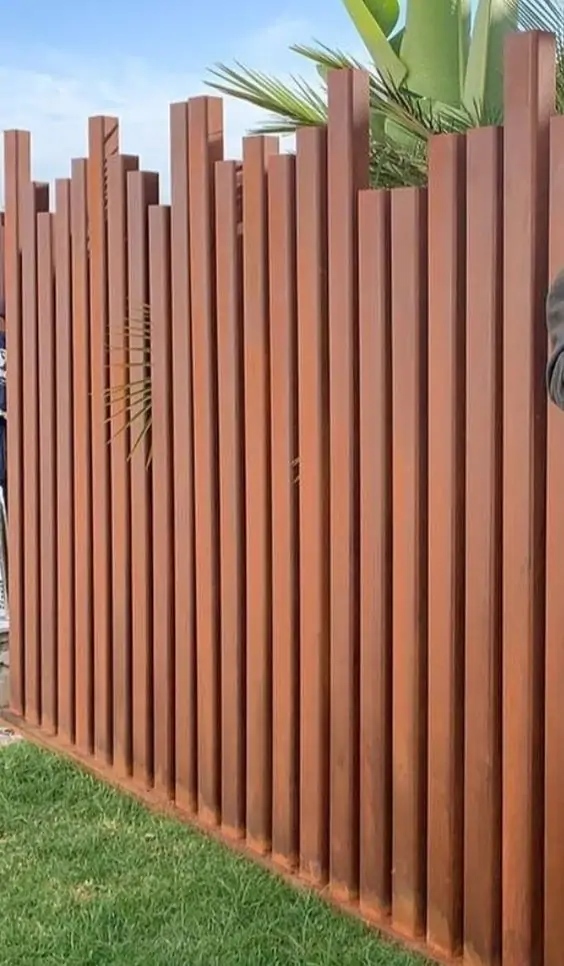 If you want an unorthodox option, this idea will be a great choice for you. By using beams of various heights and laying them in a random order, you will make it one of a kind.
Woven Wood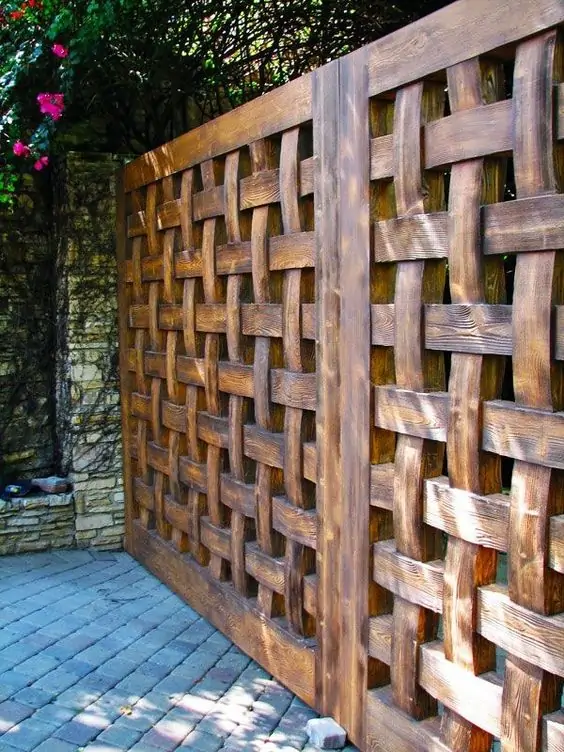 A wonderful design that will give your garden a magical feel.
2. DIY Backyard Fences Ideas
If you have some extra time on your hands, try making the fence by yourself. You will save some money and be able to enjoy a pleasant pastime. Make sure you have the right tools for the job and get materials that are affordable and easy to work with.
Wire Fence With Wooden Frame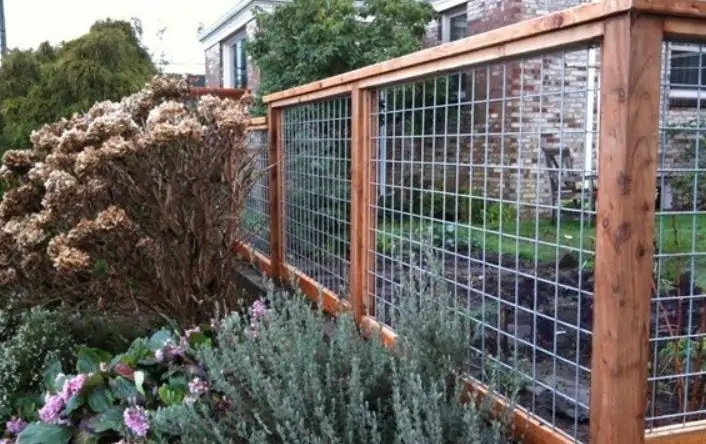 This is a modern-looking design that is great for preventing your pets from leaving your property. It consists of wooden posts and thick wire mesh. It won't provide a lot of privacy, but it's a good choice if you like a sense of openness.
Reusing Pallets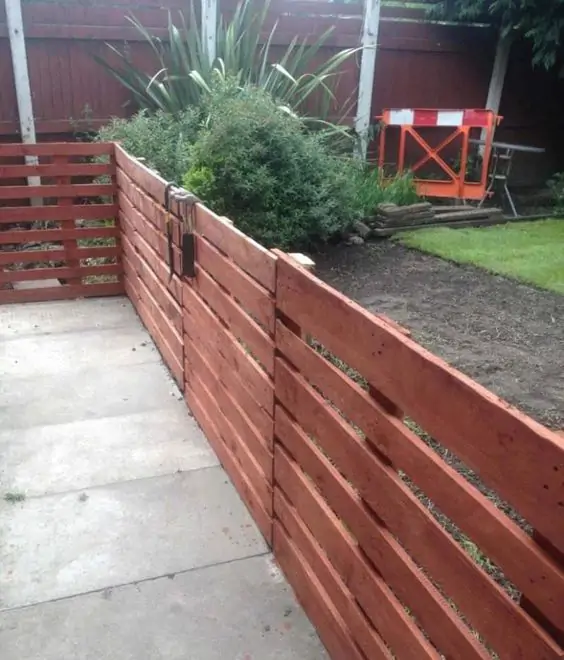 An inexpensive and easy way to keep your children and pets from running over your flowers. Be sure to apply the wooden coating to make the wood more resilient to the climate.
Galvanized Metal Sheets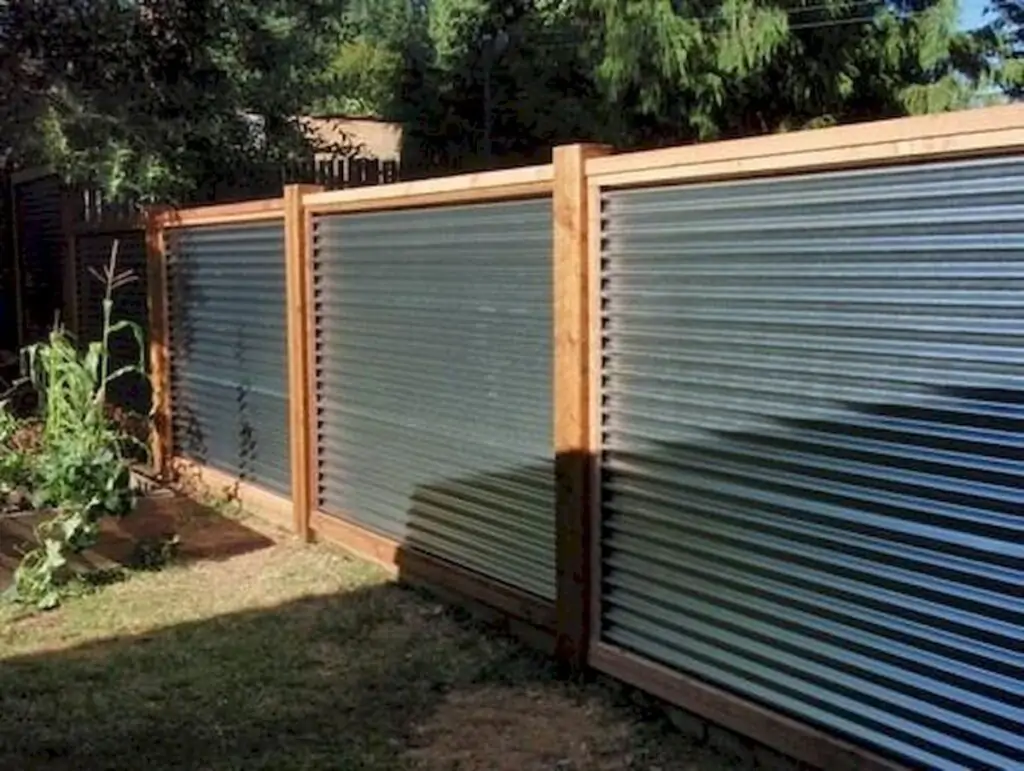 This design is very low-maintenance and easy to build. Install the footings into the ground and attach the posts on top of them. Place the wooden beams on top and bottom of the posts and place the metal sheets in-between.
3. Ideas How to Decorate a Backyard Fence
Adding decorations to your fence will not only make it look better, but it might also add extra utility to it.
Hanging Garden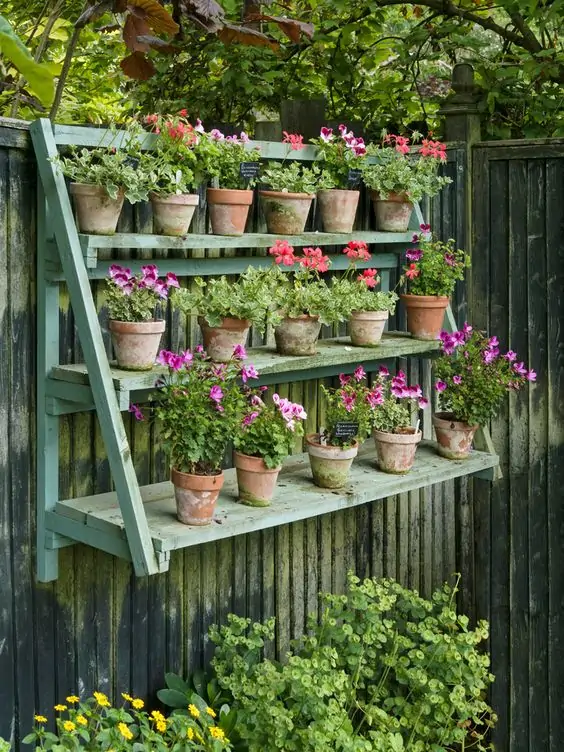 Not only do you get extra space to grow flowers and herbs, you also decorate an otherwise boring wall.
Adding a Birdhouse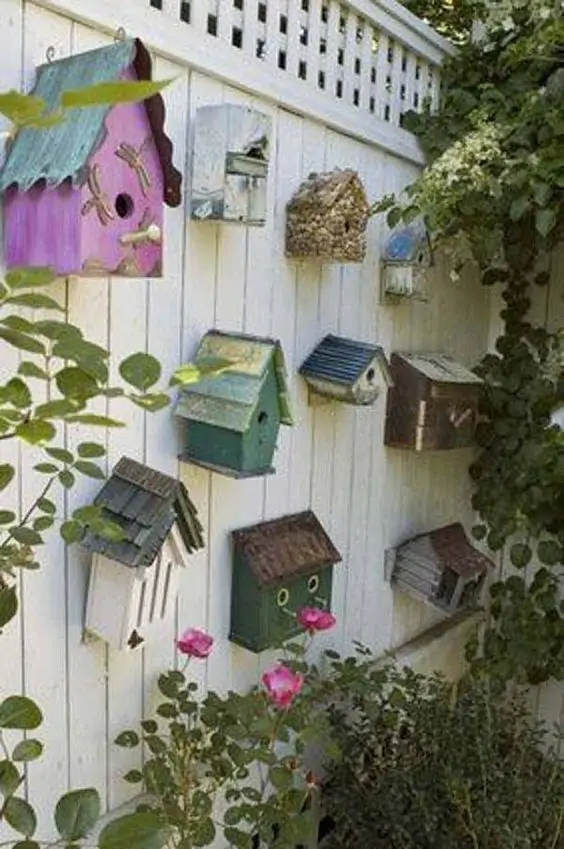 There is nothing better than waking up to the beautiful sound of the singing birds. You can also start a new hobby, birdwatching.
Wooden Accessories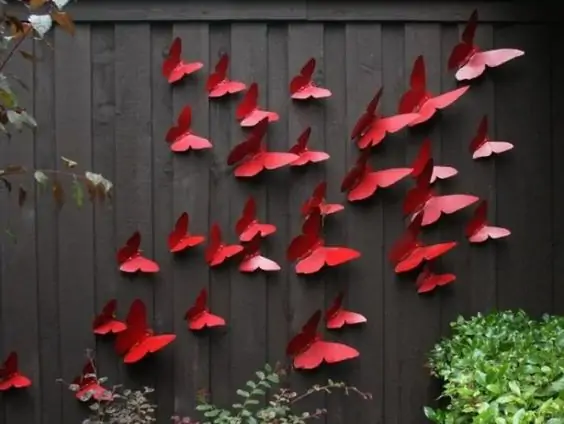 Attaching the accessories, such as these butterflies will provide a lot of needed color to your garden. You can also hang a "welcome" sign or letters of your name to make the garden feel even more welcoming.
Planter Box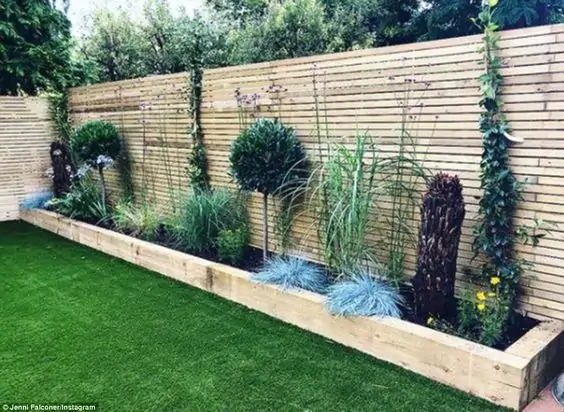 Planting the flowers next to your fencing will give it extra detail and color. If you want to add additional privacy you can also plant tall and bushy plants that will provide cover and shade.
Hopefully, you liked some of our fence ideas for the backyard and they inspired you to come up with some ideas of your own. Good luck and see you soon!