7 Top Tips on How to Build a Greenhouse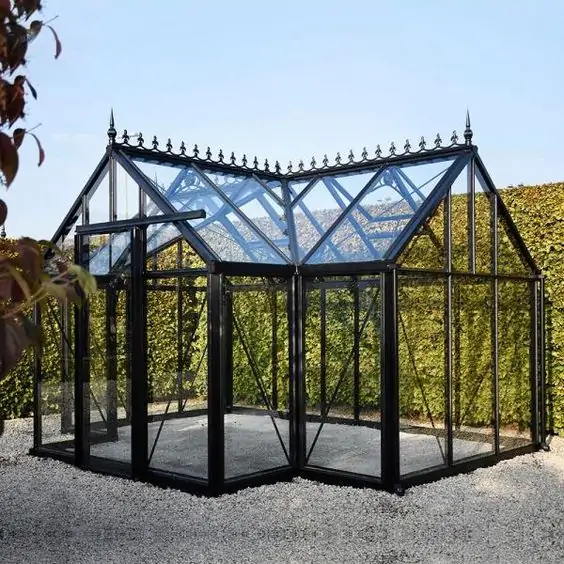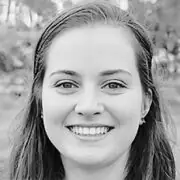 Have you ever wondered how to build a greenhouse in your backyard? In this article, you will find all the necessary steps to build a functioning greenhouse as well as numerous different techniques to do it. A greenhouse is a great addition to your backyard as it provides warmth to your seedlings and plants through the colder part of the year and protects them from heavy rain and hail. This means you will be able to enjoy your favorite hobby all year long.
Learn just a few essential steps and tricks, and you will know how to build greenhouses no matter their style.
1. Planning a Greenhouse
First of all, you need to choose the style of the greenhouse and what you want to grow in it since it will determine the layout and the cost. Trees and high bushes will require much higher walls than plants like potatoes or carrots.
Be sure not to go over budget. The average cost for a 12-by-12-foot greenhouse would be some $3.590 per square foot. If you want concrete flooring, that will add about $540 for labor. Building additional heating systems like propane or electric heaters will also increase the cost.
When you have chosen the style, check with the local jurisdictions if there are any laws or permits needed to build a greenhouse. When you have sorted this out, you can start planning the layout.
There are some general rules for positioning a greenhouse:
Position it from east to west to get the most amount of sunlight each day
Be sure to position it away from kids play areas
If you plan to add any electrical heating, build the greenhouse near the source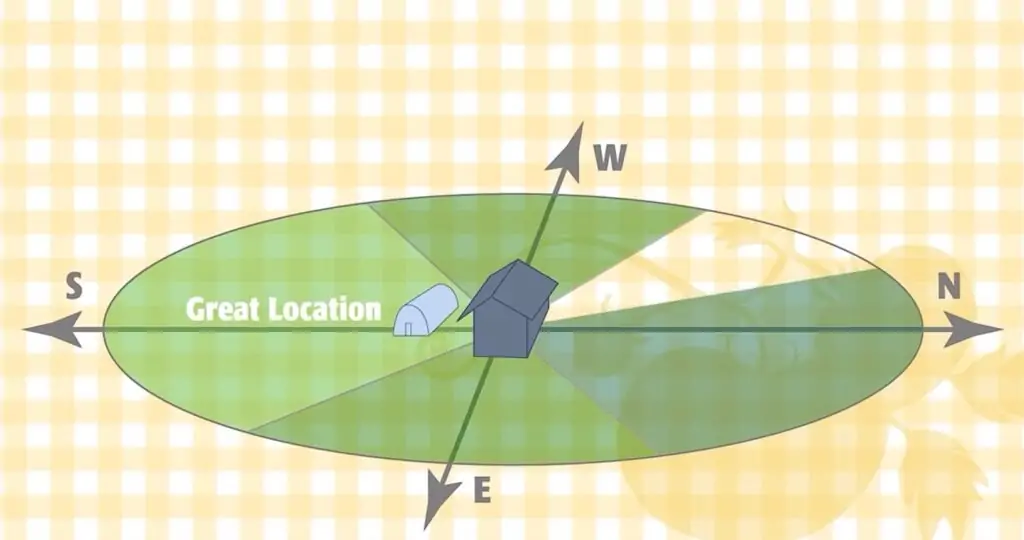 2. Building the Frame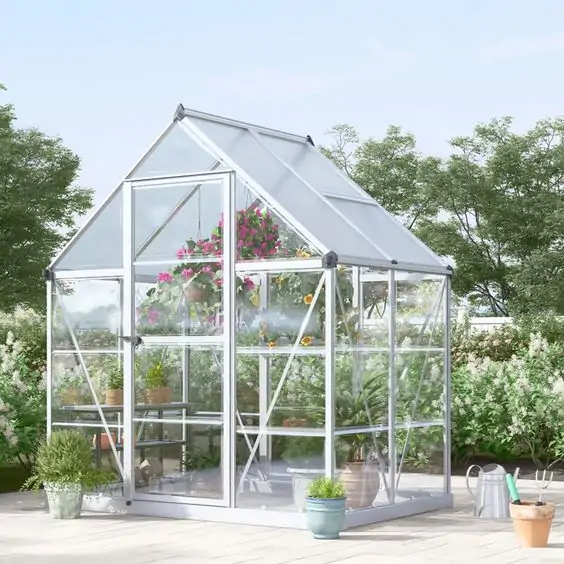 You can use a variety of materials for the frame such as pre-treated wood, aluminum, steel, or even frames of old windows. For the roof, you should use polyethylene, because it is very easy to work with, and it's pretty affordable. Other options are old window panels or recycled glass you can buy at flea-markets or recycling centers. For the walls, you can use fiberglass, clear plastic sheeting, glass, old windows, or polycarbonate. You can also apply insulating glazing on your covering to retain even more heat. There are also companies that sell heat retention curtains for greenhouses — you might want to check them out.
3. Weather Resistance
If you live in an area susceptible to strong winds, you will have to attach the frame to the foundation with a solid structure, otherwise, it may be blown away. Heavy duty footling will do the job. If you are using wood or metal for framing, you should apply any finish that will increase the water- and mold resistance of the material. PVC pipes and frames are an inexpensive alternative if you want to save some money. Also, you might need stronger framing, if it snows heavily where you live, because of all the extra weight of the snow on the roof.
4. Air Circulation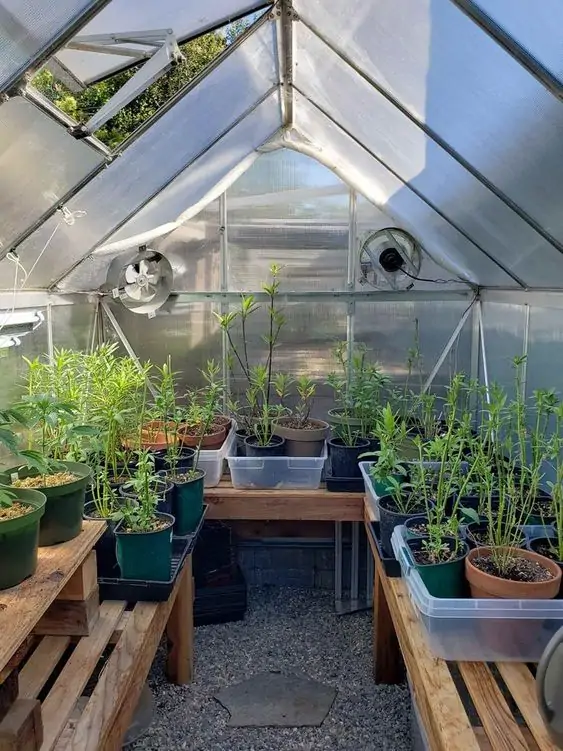 Adding automatic vent openers is a must. They will prevent your greenhouse from overheating in the summer and provide your plants with some fresh air. If it gets too hot, you can cover the roof with a shading cover. You should also install fans, preferably electric oscillating fans, to prevent any dead zones from forming in the colder months. You can also automate all the fans and vents so that when you leave for a vacation, you don't have to worry about your plants running out of fresh air.
5. Installing a Heating System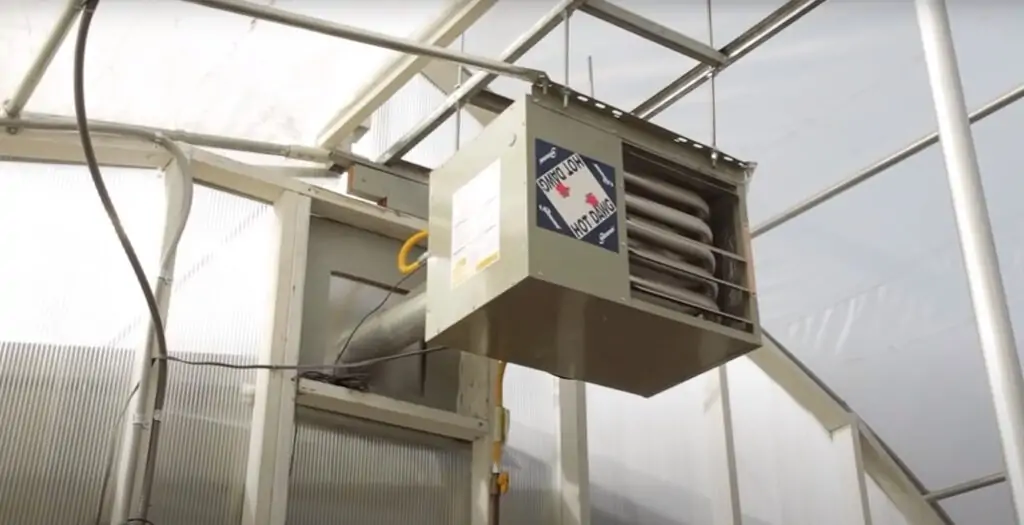 Dedicate a part of your budget to a decent heating system. There are many types of heaters, and each is more suitable for different plants and growing environments. The most common choices are propane and natural gas heaters, but if you want something more sustainable and environmentally friendly, you can use a convection heater or a hot water heater with solar panels. Add a thermometer that will turn off the heating at the right temperature to prevent the plants from overheating.
6. Installing a Watering System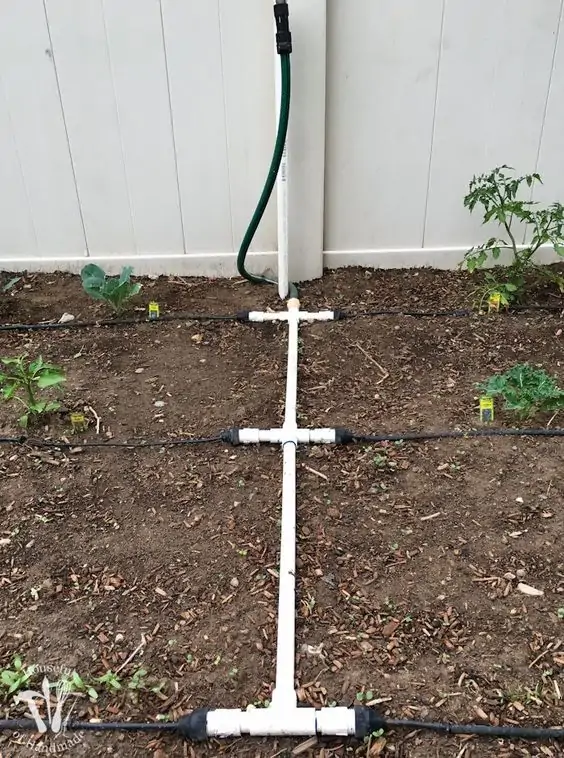 Most vegetables need to be watered deep. That means you will have to make sure the water sinks into the soil because the roots reach down for the water rather than close to the ground. You will need a tiny water stream near the base of the plant that will run for a longer period of time. Run narrow water pipes across the plant bed and connect them to a high-pressure pump. If you plan to grow short bushy plants, basic sprinklers will be more than enough. Tropical plants are used to a warmer and damper environment, so you will need to install sprinklers on the roof so you can water the leaves of the plant. An air damper might be required as well.
7. Adding Additional Systems
If you have some unspent money in your budget, you can add something like a CO2 generator to further improve the growth of your plants. You can also build a composter by yourself.
Now that you know the basics, here are some recommendations and tips for different designs:
How to Build a Greenhouse From Old Windows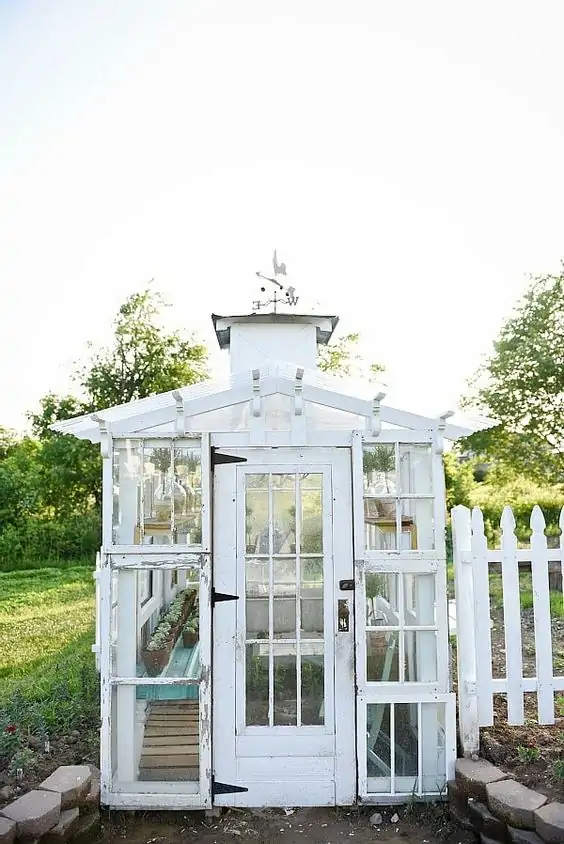 If you are looking to build your greenhouse from old windows, there are a few things you need to look out for. If the windows are made of wood, you will have to dust them and apply a fresh coat of paint to make them resilient to outside weather. One problem you might face is water stagnation. Be sure you have a slight slope to allow water to drain off. Otherwise, you will have to deal with mold, mosquitos, and other pests.
How to Build a Small Greenhouse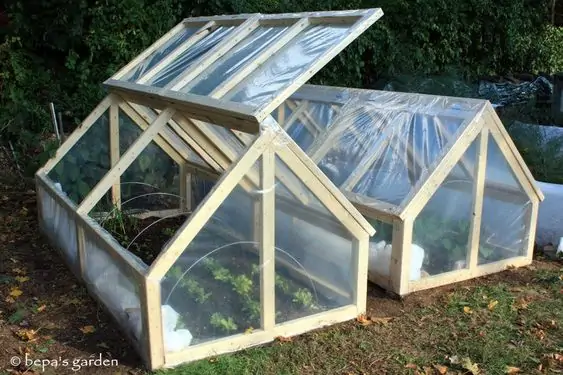 If you have a small backyard garden and want to continue growing your plants during winter, you can build several small portable greenhouses. Make the frames as shown in the photo and wrap them in polycarbonate. Add hinges to the roof panels so you can let the fresh air in when it isn't snowing. You might also want to attach something heavy to the frame to prevent strong winds from moving it.
Modular Greenhouses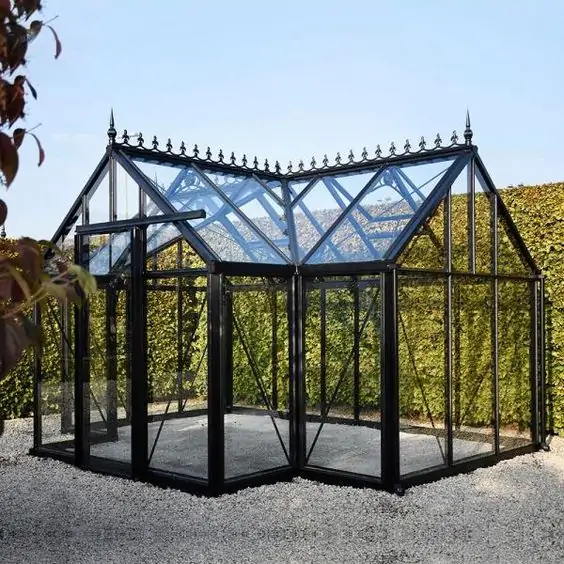 Modular Greenhouses are a great option if you want to invest in your project little by little. You can buy segment by segment every year until you are satisfied with the size of your greenhouse. Make sure the joints are connected properly to prevent any heat from leaking out. Hopefully, now you know how to build a greenhouse in your backyard by yourself. Good luck with your DIY and see you soon!