How to Remove Ink from Leather: a Comprehensive Guide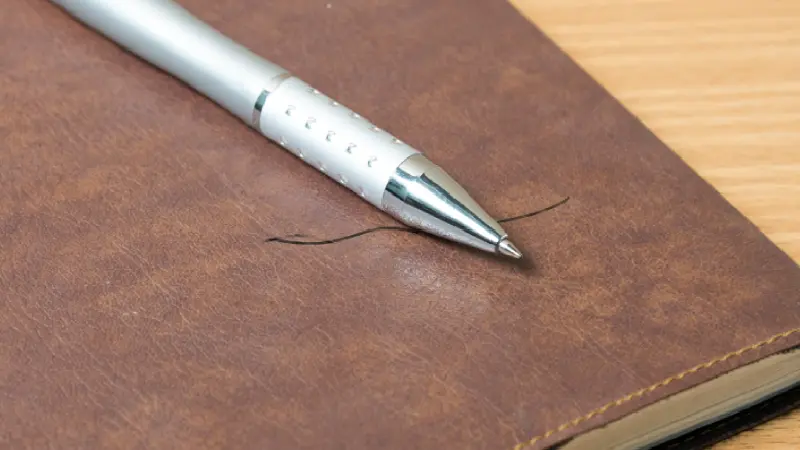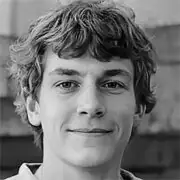 Even if you are extremely cautious not to dirty your favorite purse or a brand-new couch, ink stains appear on them, one way or another. That is why you might need to know how to remove ink from leather, and the sooner you get rid of it, the better. Luckily for you, we know the best technique for removing stains and will explain it to you step-by-step.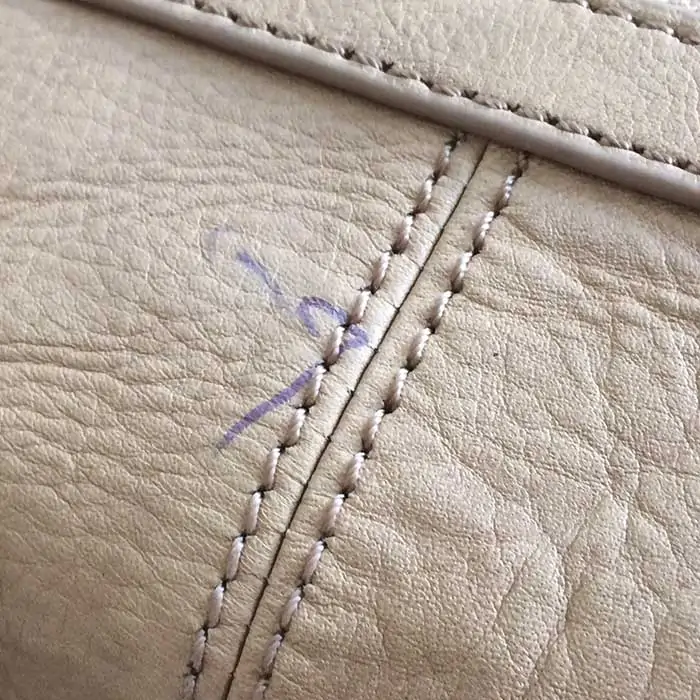 Before You Start
The first thing you should know is that it is extremely important that you act as quickly as possible. The liquid will seep deeper and deeper into the material, so you should start removing it the moment you notice the stain. If the stain has been unnoticed for a while, you might not be able to remove it by yourself, in which case you will need to hire a professional to do it for you.
How to Remove Ink from a Leather Couch
There are several workable options for removing stains from leather that we can recommend, but keep in mind that some are better than others:
1. Store-Bought Cleaner
You can buy specialized cleaners for removing stains caused by colored inks from the furniture. Products like this are the safest option if you are planning to clean the sofa by yourself since they contain non-aggressive chemicals and cause little or no damage to the material. Such a cleaner will also moisturize the material and form a protective layer that will protect it from scratches.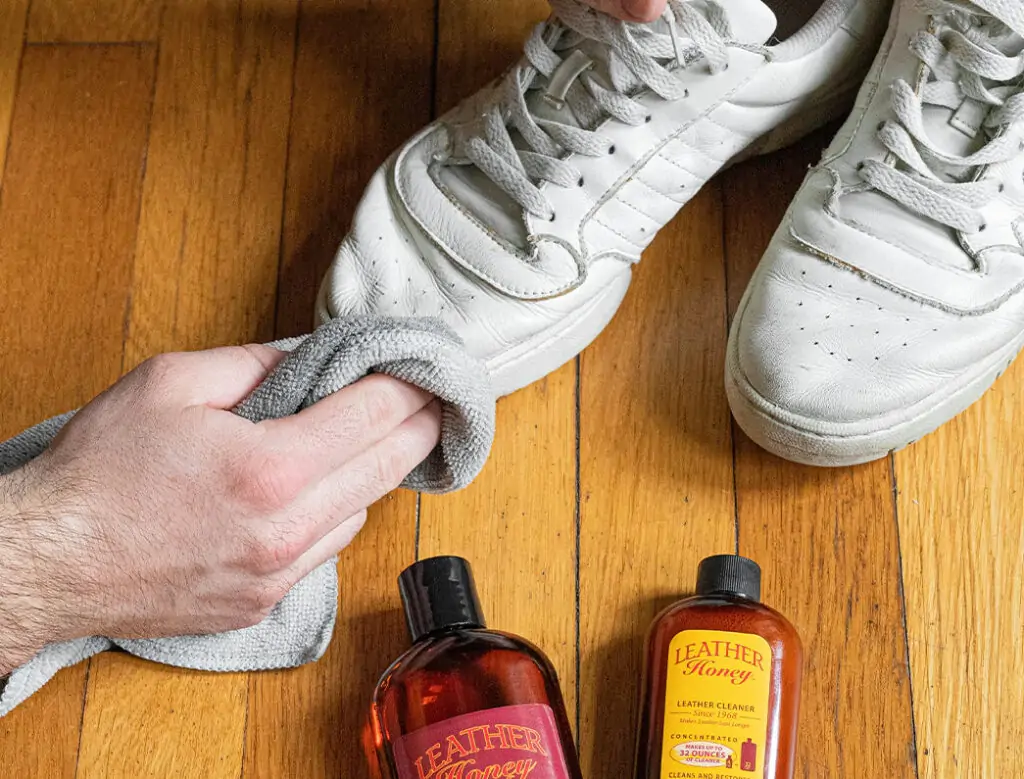 Start by applying the cleaner and spreading it with an old towel. Leave it like that for a few minutes, after which you will need to gently dab the sofa with another old towel to get rid of any excess liquid. Repeat this process until the stains have gone away.
2. Soap and Water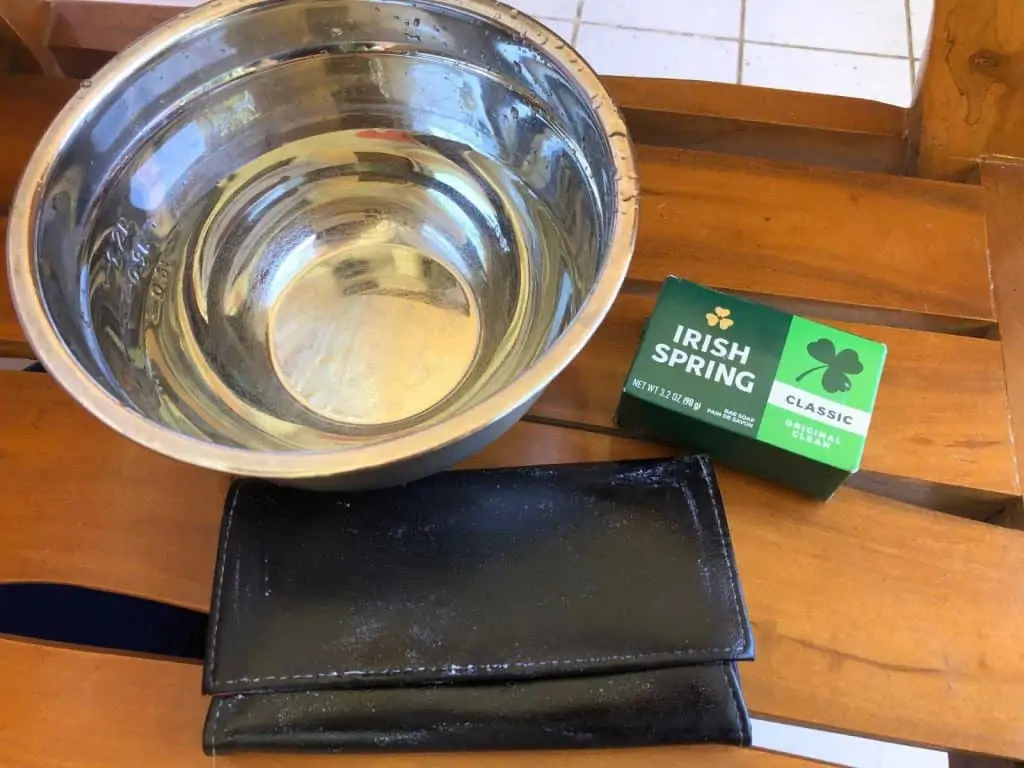 Pour some liquid soap into a bowl with lukewarm water and stir the mixture. Dip a towel into the mixture and lightly dab it onto the stain. Soak up the excess liquid using another towel and repeat this process until the stain has gone away.
3. Rubbing Alcohol
Rubbing alcohol can be used to get rid of colored stains, but you should check if it is safe to use for the material you are planning to clean. Dip a piece of cotton into rubbing alcohol and apply it to the part of the furniture that is covered (such as the back cover or the bottom side of a pillow). If there is no discoloration, you can safely apply it to the stain.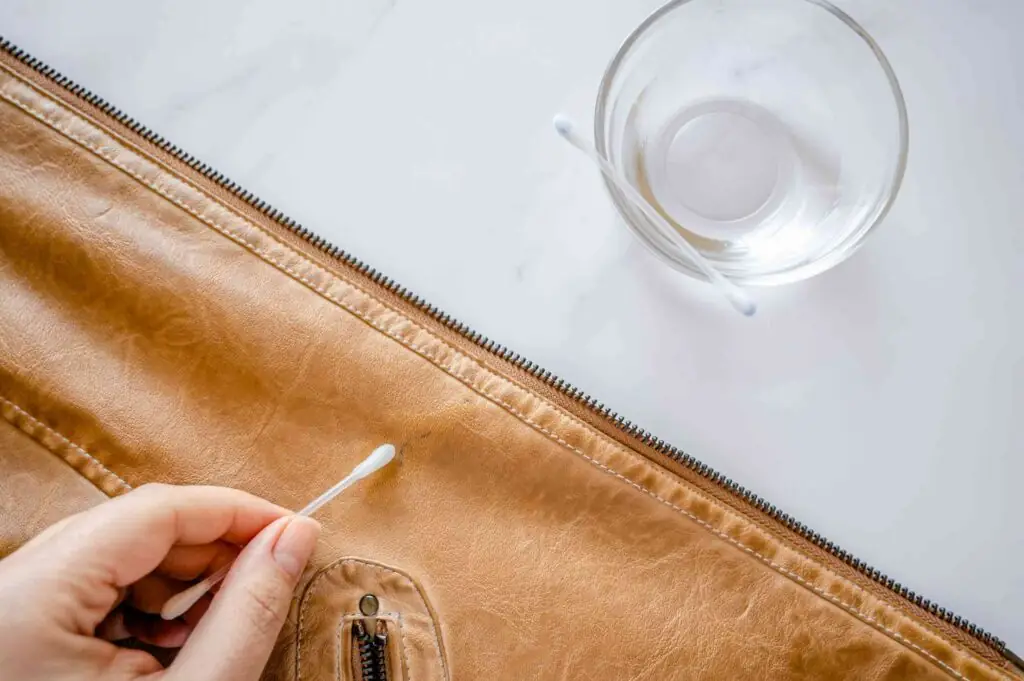 If you still have some unanswered questions and think you need an even more detailed step-by-step guide, watch this YouTube video:
FAQ
How to Remove Ink from Leather Car Seats?
You can use any of the methods we have explained above, but we recommend using specialized cleaners since they are usually the most reliable option.
Does Vinegar Remove Ink from Leather?
Vinegar can be used to get rid of stains, but it can cause discoloration on darker-colored furniture and damage to the material.
Hopefully, now you know how to remove ink from leather furniture and clothing and what products you should use. Good luck with your future DIY projects, and see you soon!