17 Ideas for a Box Room to Avoid Getting Boxed In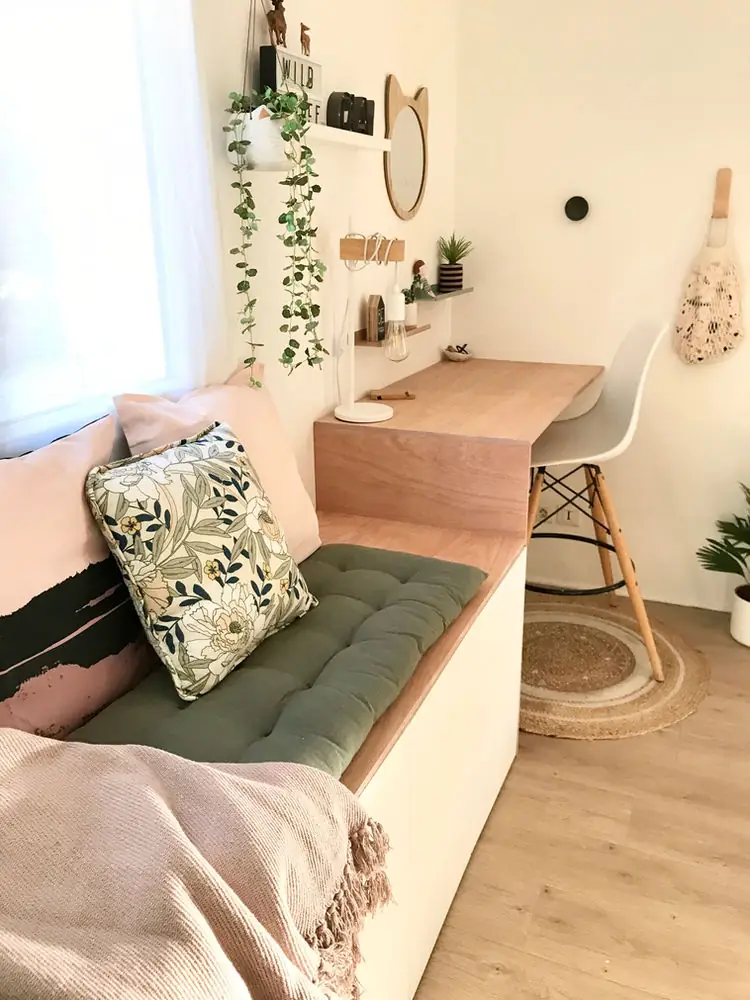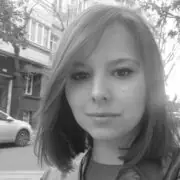 Turn it into a kids' room, a guest bedroom (or maybe your own: nothing bad in liking cozy spaces!), a walk-in closet, a library — the amount of ideas for a box room is virtually endless. So, how do you design the smallest space in your house? Often, people who have box rooms don't know what to do with them — and those spaces just turn into cluttered, unloved storage spaces. But such a storeroom can become so much more! If you're still undecided, read on to see what we mean!
1. Mixing Business and Pleasure: Home Office to Get Comfortable In
This home office idea is perfect for a tiny space! The combination of a desk and a window bench (that can, by the way, store a lot of things underneath) is a perfect piece of furniture to put into your small home office.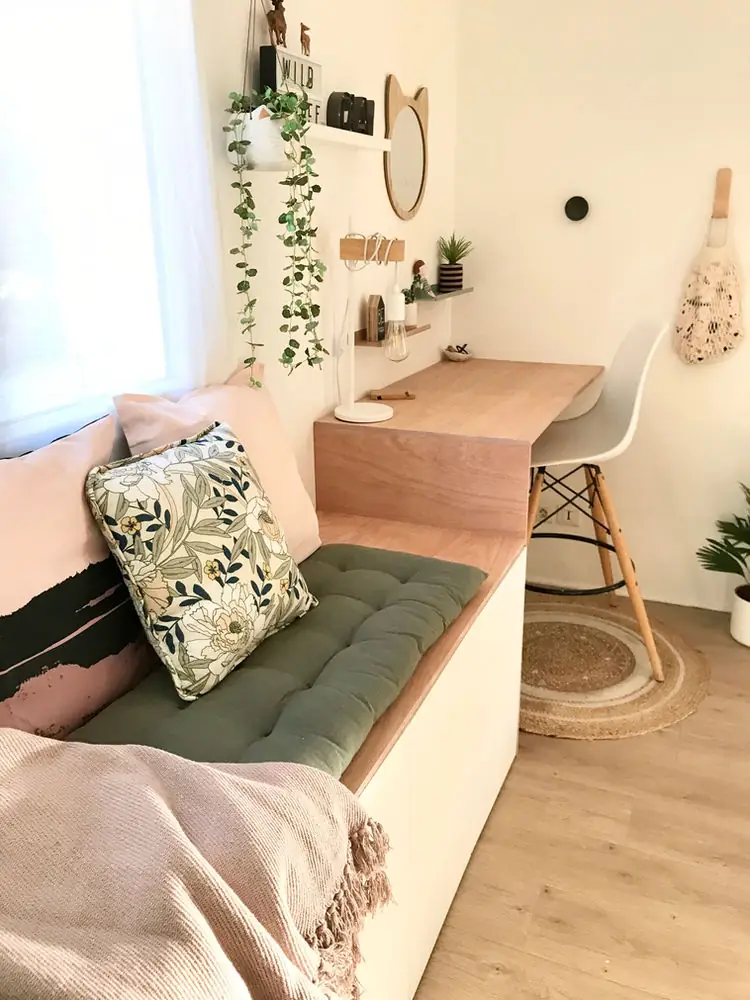 2. Slide Away: One Door Can Make a Big Difference
A sliding door is a great solution for making your storeroom-turned-bedroom a bit more spacious as this kind of door doesn't need to swing anywhere. Besides, sliding doors come in many styles, so you can get one that fits perfectly into your design!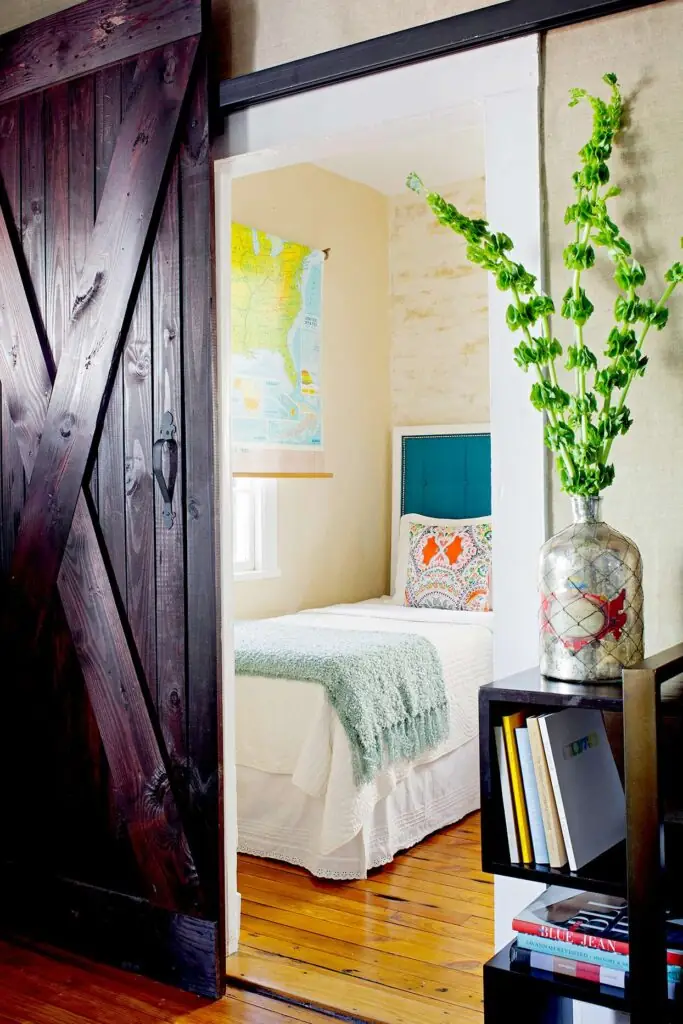 3. Criminally Underused: A Storage Right Under Your Feet
There is a well-known movie trope featuring criminals and spies hiding secrets under their floorboards. Why not adopt this solution for less nefarious purposes? The space under the floor can be used to store anything, from clothes to toys. Here's how it may look: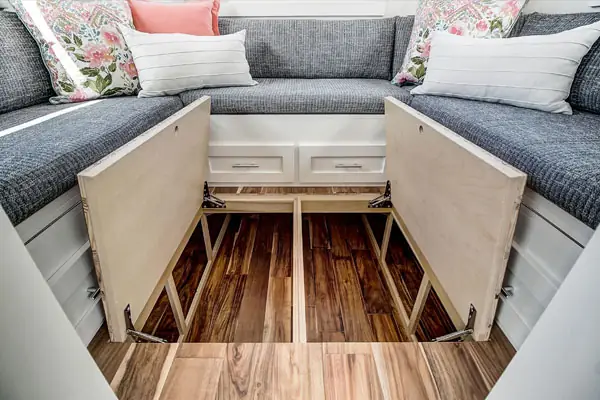 4. Up in the Air: A Multi-Level Solution
If you want your tiny place to be a fully functional bedroom, there is really nothing to prevent you from doing it, as long as you're willing to go a bit vertical: consider putting in a loft bed. This is a great example of using the available space to the max to create a cozy private chamber.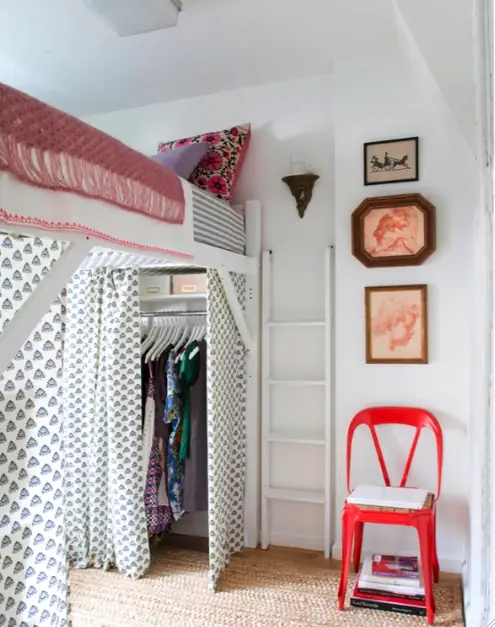 5. Into the Fold: Double the Function, Double the Fun
When you're short on space, remember: foldable furniture is your friend! A murphy bed is perfect for a tiny-sized place. Those beds, when not in use, can be folded up to become part of the wall, fit into a closet, or transformed into a desk.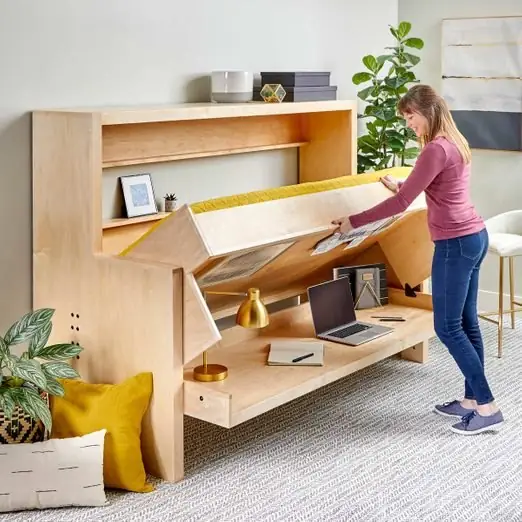 6. Mirror Mirror: A Chic Closet Fit for a Superstar
If you don't need another bedroom that much, an extra storeroom in your house can make a really nice walk-in closet! A large mirror creates a visual illusion, making the place feel larger, and does it very organically: why wouldn't a place to dress in have a mirror?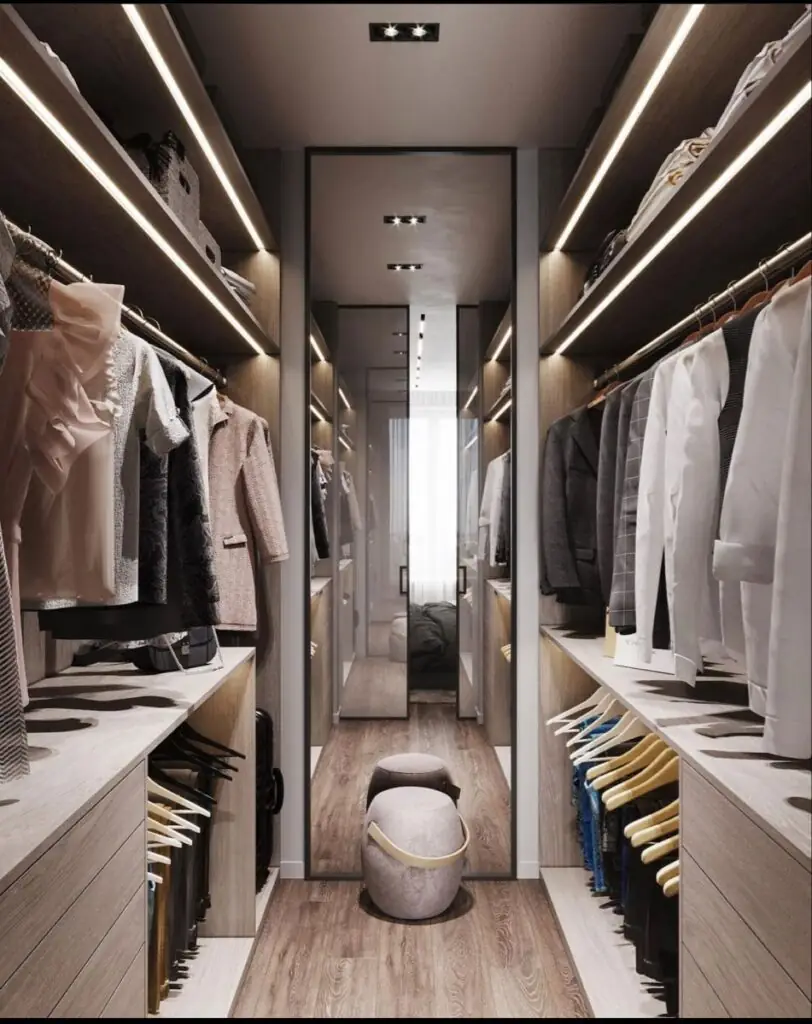 7. Hold on to Your Seat: A Dressing Room — or a Meeting Place
Speaking of spare box room ideas, here's another direction you can go when turning yours into a dressing space. This one features a couch so that you can sit down and plan your outfit or hang out there with your friends while getting ready for a night out.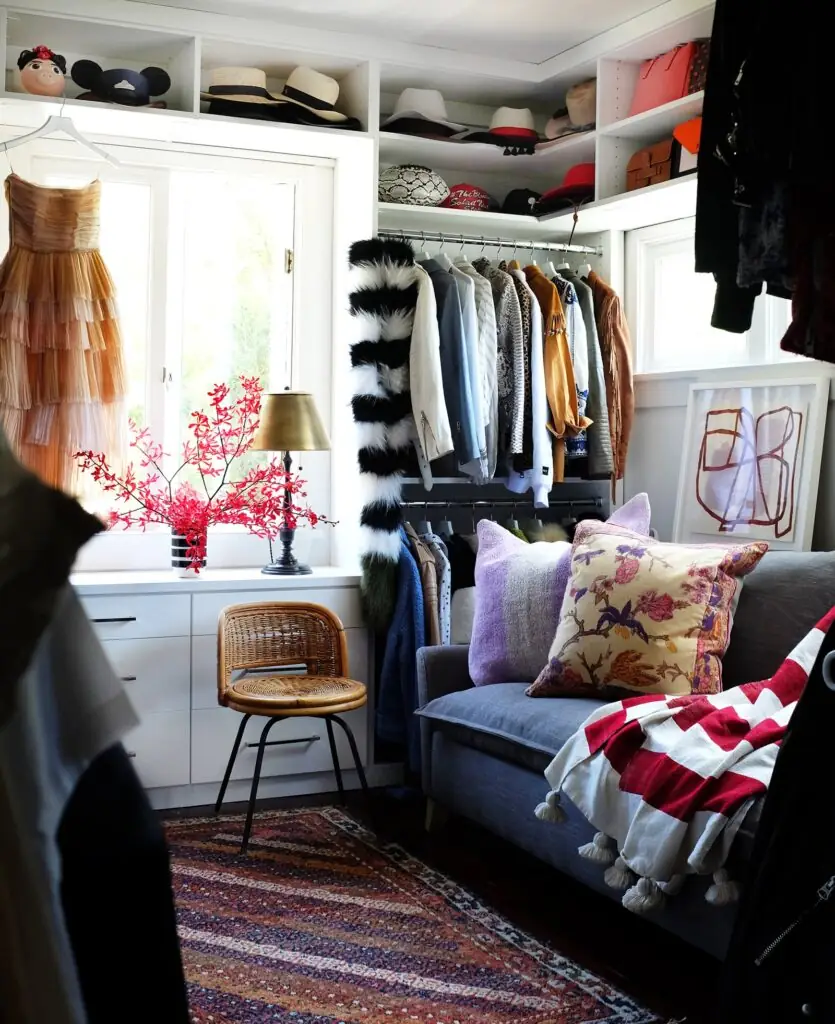 8. Get Organized: Drawers Everywhere
Clutter can make even large rooms feel cramped — but a tiny one can get outright unusable this way, so getting it decluttered is absolutely critical. That's why so many ideas for small box rooms are meant for storage and organization. This is a great example, with hidden storage under the bed and within the shelves. Talk about efficiency!
9. A Hideout: Something Better than Narnia
Who hasn't built a pillow fort when they were younger? This design offers something even better by using one of the coolest box room ideas for a teenage kid: the place has a bed nook! A perfect solution for a young person to feel cozy and protected from all sides.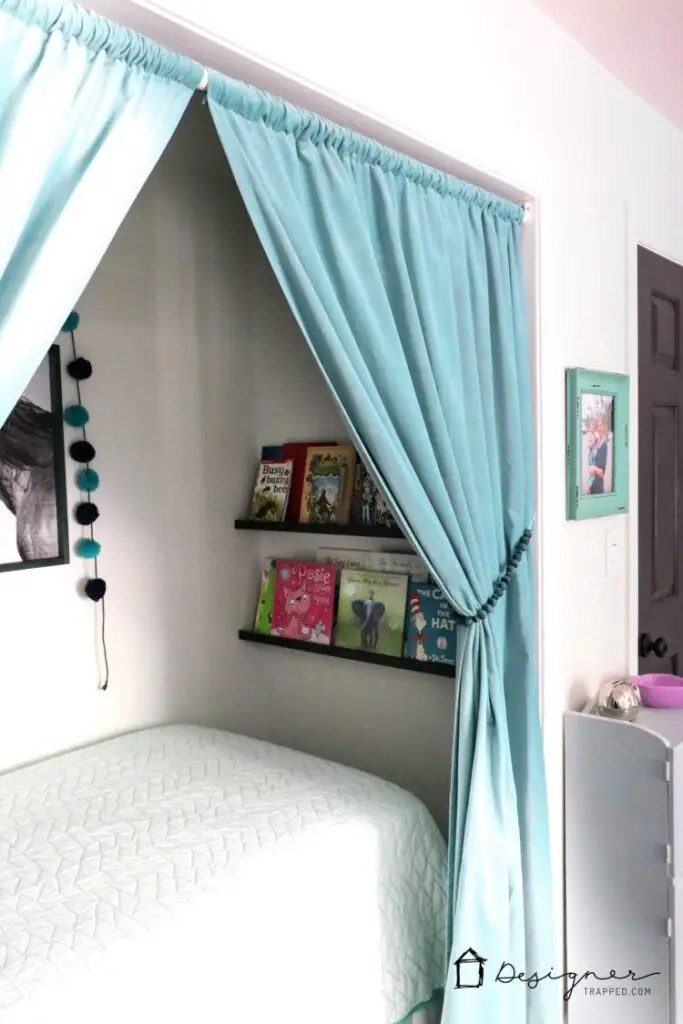 10. Behind the Curtain: Two Kids in the Box
There are a lot of box room ideas for twins (or kids close in age, anyway), so if your household is not a single-child one — no worries. This stylish symmetrical place features a curtain to afford both kids some privacy.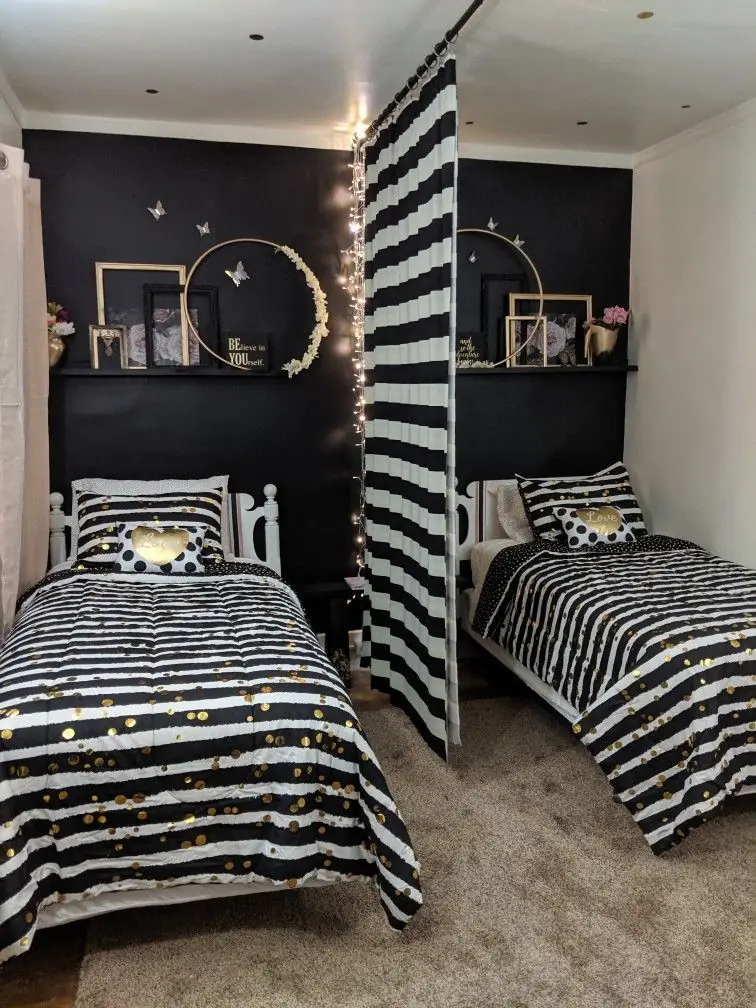 11. A Bookworm Heaven: (Box) Reading Room
If you have a small spare room you don't have any use for, a great idea would be to turn it into a home library! This one features a built-in seat under the window: a great solution for any place in the house, actually. In the library, though, it looks especially fitting: reading next to the window feels like something a book character would do.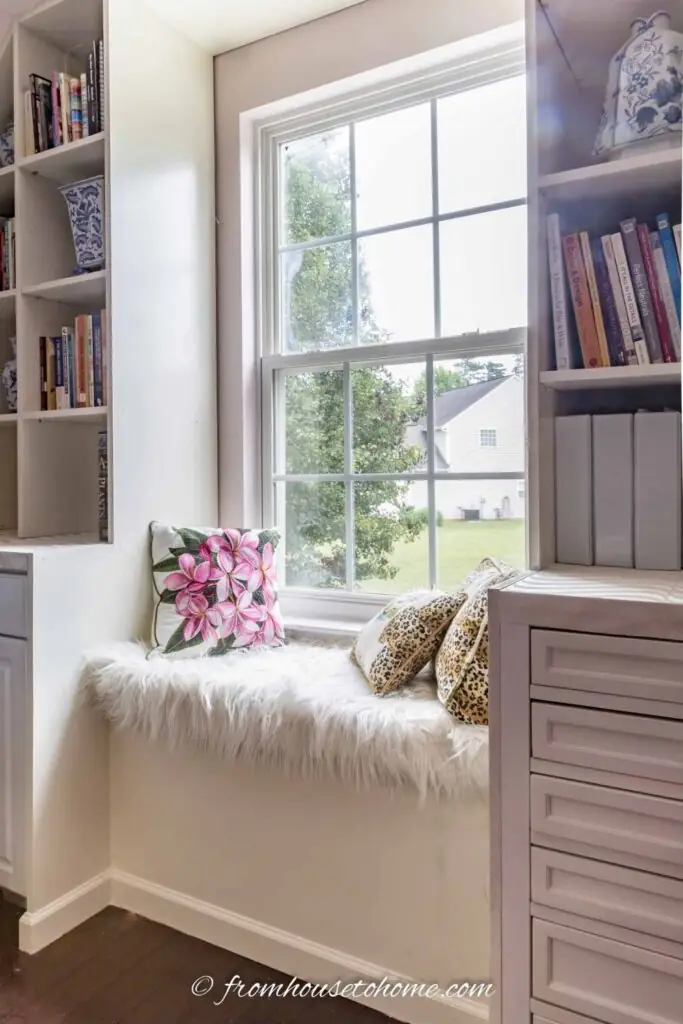 12. A Pleasant Accent: You Can't Go Wrong with a Little Paint Job
When it comes to small spaces design, we're big fans of the use of color. As an example, this bright accent wall immediately draws the eye — and forces you to pay less attention to the size of the room.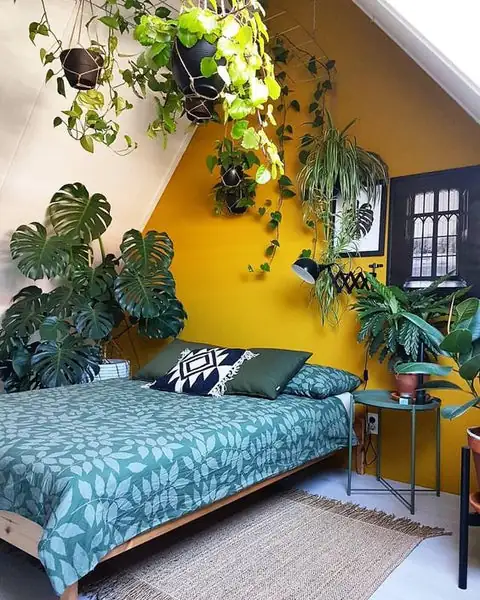 13. A Lofty Small Room: Not an Oxymoron
We've talked about turning a small spot into a kid's bedroom, but are there more box room ideas for adults? You bet there are! Here, a traditional brick wall and lots of natural light create a loft-like design, making you feel like there's a lot more space than there really is.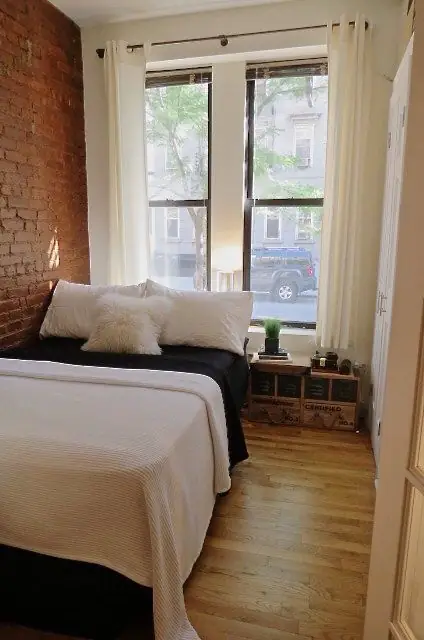 14. A Fair Vanity: A Mix of Style and Function
When it comes to adding small furniture and details to your box room, it's best to use the same principles that we've seen throughout this article: avoid clutter, add more storage, and utilize walls. This small vanity is a perfect example: it's organized and tidy — in other words, it looks amazing in a tiny bedroom!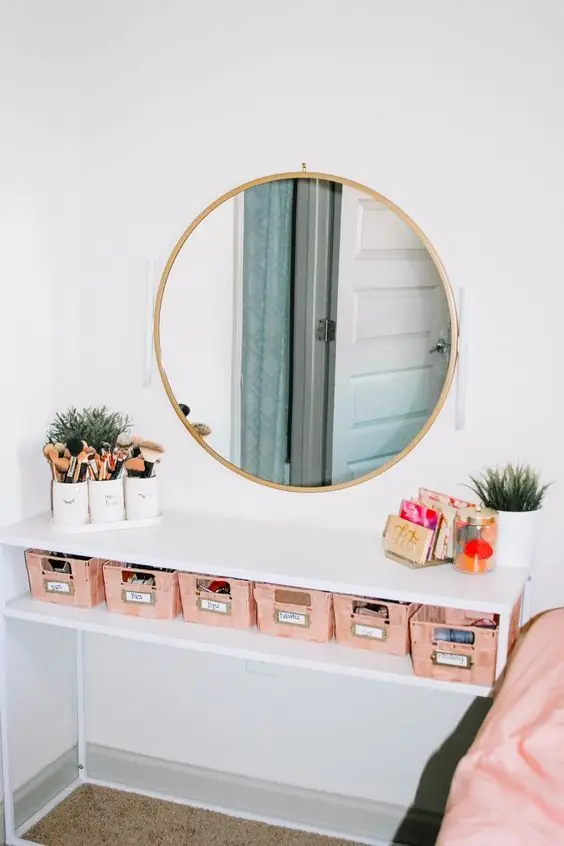 15. Time for Reflection: A Tried and True Way to Expand the Space
You can make a small area look larger with the oldest trick in the book — get some mirrors! This example also features light colors that help make the bedroom look spacious and airy.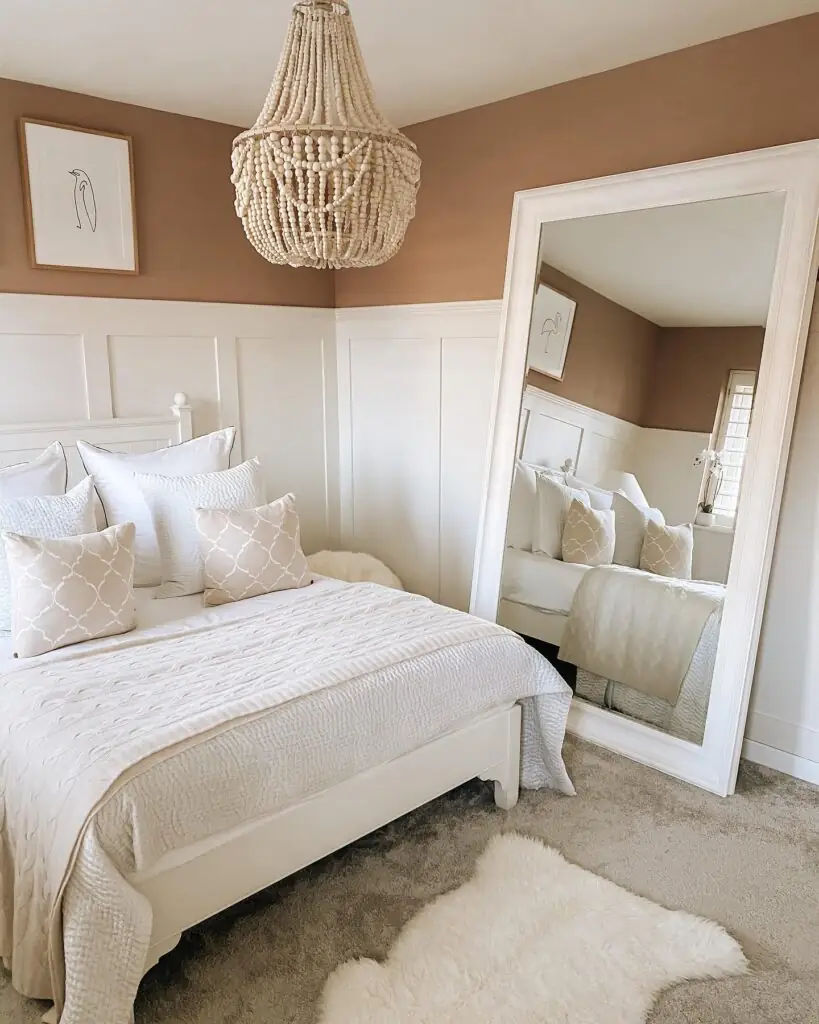 16. A Bed-Room: Making a Shoebox-Sized Space Look Good
You can make even the tiniest place in the house look stylish. This small space can literally fit the bed and nothing else — but with minimalist design, this doesn't look half bad! Simple lines and a contrasting black-and-white color palette are just what the doctor ordered for a tiny corner of the house. Nook shelves complete the picture.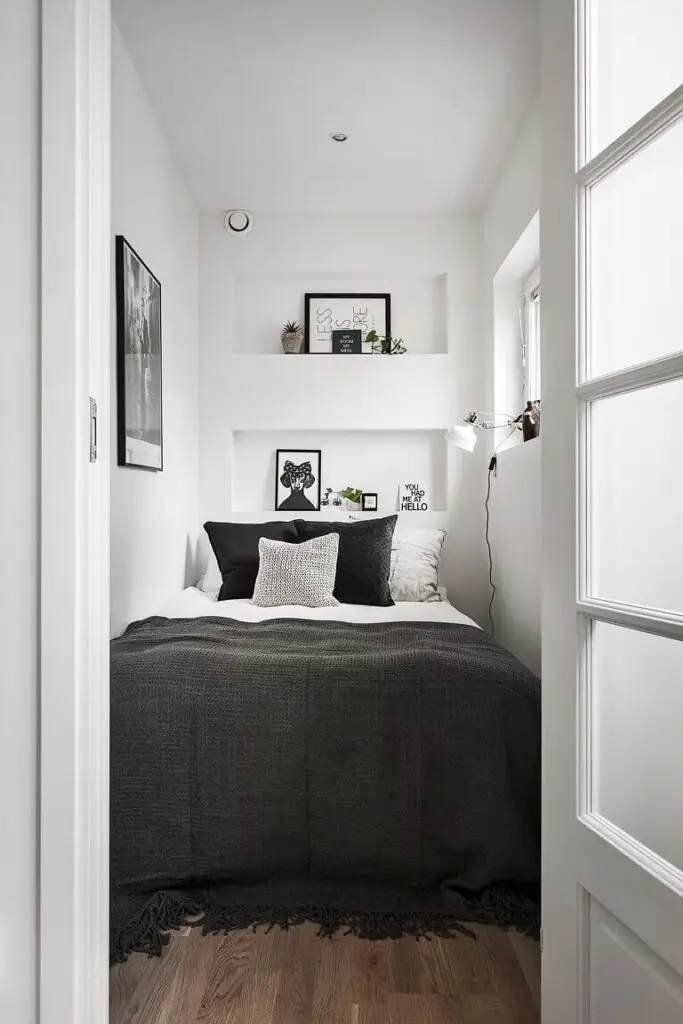 17. Everything, All at Once: A Master Class in Combining All the Right Tricks
This one is not just a box room — it's a box house! To fit everything they needed, the owners applied a lot of decorating ideas for a box room at one of their places, and the results are great, as you can see.
FAQ
Is a box room classed as a bedroom?
Funnily enough, by British laws, those two are apparently mutually exclusive — if it can fit a single bed, it's a bedroom! We're laxer here, however, and think that any tiny space (basically, the smallest one in your house) is a box room — and most of those can be turned into a bedroom, among other things.
What to do with a small box room?
To answer this question, we can summarize the decorating ideas for a box room we gathered here into several short points:
Turn this small space into a bedroom — for yourself, your guests, or your kids;
Make a walk-in closet out of your box room — it might be the perfect size for that;
Furnish it into a private space to hide from the daily bustle: a home library, reading space, or office;
Think about using all the available space for storage: the walls, under the furniture, under the floorboards;
Use the tried and true ideas to visually expand the space: mirrors, light colors, accents;
The more moving parts — folding, sliding, roll-out — you incorporate into your furnishings, the better;
You can DIY a lot of it — have fun!
Have you noticed that we really like hidden storage ideas? That's because they really work in small spaces! You can take a look at some more of those here:
Conclusion
You may be one of those people who have a small storeroom in your home and haven't gotten around to its design or have thought that small rooms are hard to improve and should stay behind closed doors. Either way, it's time to remedy that! We hope that our ideas for a box room are a good starting point for you. For more ideas on how to make your home look and feel better, look at our other articles. See you next time!