5 Stimulating Ideas for a Word Wall in Your Playroom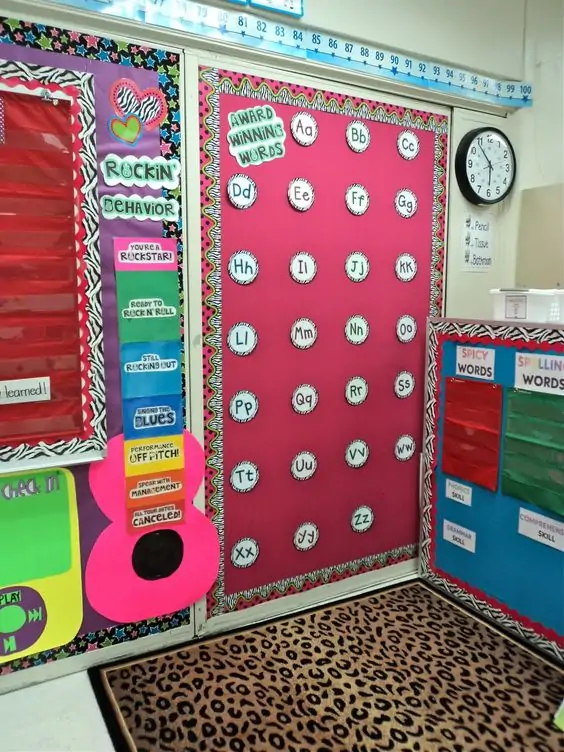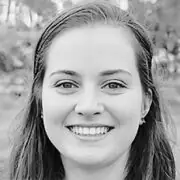 Do you need some unique ideas for a word wall? Well, you've come to the right place!
Word walls are a great way to help kids learn new vocabulary, especially if you're teaching a challenging subject like math or science. Kids can have difficulty grasping some concepts and terms because they're not used to them on a daily basis.
This effective learning tool is a practical way of helping students remember new words and definitions, so they don't forget them by the end of the school year. This can be as simple as placing words on chart paper and hanging them up or as involved as creating pieces of art with the words.
You would be surprised at how many different ways you can design this tool effectively so that it has visual appeal and supports your curriculum. Here are some unique ideas for creating this learning tool.
Why Are Word Walls Important?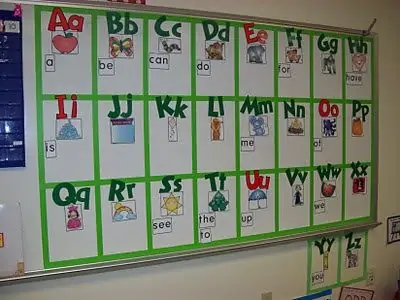 First, they help kids learn new phrases without having to keep a dictionary on their desks. They also help students understand difficult terms and concepts, which can make lessons more engaging and interesting.
This practical tool can also help support visual and kinesthetic learners, who may otherwise not be able to grasp the meaning and definitions of some words.
This visual guidance is really a great learning tool for all ages and can be especially helpful for kids who are new to learning English and need some help with pronunciation and spelling. It also helps build vocabulary, which is crucial for children's reading skills, speaking ability, and general knowledge.
This effective learning tool can be designed for any subject, and you can use it to reinforce and introduce new terms, topics, and concepts. It can help you differentiate your lessons, too, by giving kids who need a little extra time and additional opportunities to learn new vocabulary.
Are Word Walls Effective?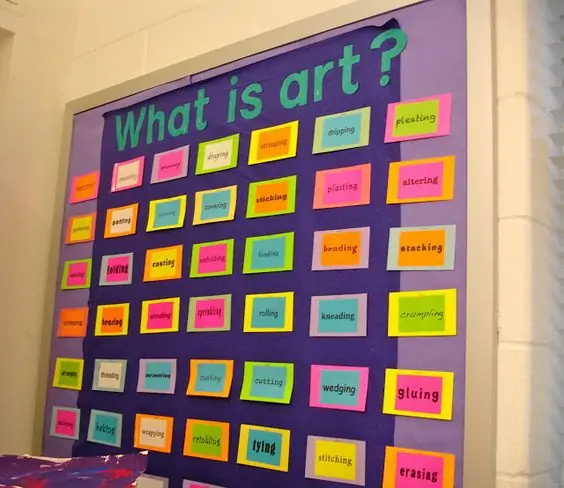 Yes, they can be an effective classroom management tool, but they do take some time to set up and plan out. Kids will get the most out of the concept if they are able to see the words written out, either on a poster or on sticky notes.
That way, they can easily refer to the wall if needed. This learning tool will be most effective in a classroom setting if it is organized by topic and has words that are relevant to the students' ages and ability levels.
They don't have to include every syllable in the dictionary, but they should have a good selection of words that are important and relevant to your curriculum.
While this excellent practical tool is a great instrument for learning, they are not a one-size-fits-all solution. It is important to consider your learners' needs and strengths when designing this visual learning tool so you can get the most out of it.
How to Build a Word Wall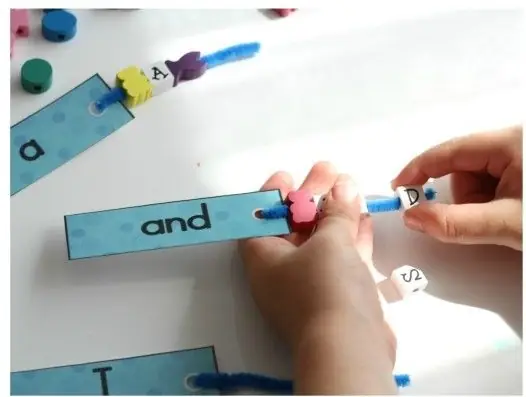 If you're creating this learning tool for the first time, you might be wondering how to go about it. There are many different ways to make such a wall, and the method you use will depend on what you want to display, how much time you have, and your artistic ability.
Decide on topics. First, decide on the topics you want to include. Make sure the contents are relevant to your content area and the grade level you teach.
Create a list. Once you have decided on topics, create a word wall list for each one. Next, select which words on your list you want to prioritize. Make sure the words are in alphabetical order, and the definitions are correct and easy to understand.
Make a poster. Once you have decided on your content and words, it's time to make a poster. You can use poster paper, chart paper, or even a large piece of fabric.
Hang in a visible area. It's important you hang this visual learning tool in the best location where your students can see it, either near their desks or in your collaborative space.
5 Creative Word Wall Ideas for Any Classroom or Home
The following are some simple ideas you can use to design this visual learning instrument.
Whether you're looking for word wall ideas for elementary school or for home, these ideas can help you create a visual learning tool that your students are sure to enjoy and find useful.
Traditional Word Wall Chart Ideas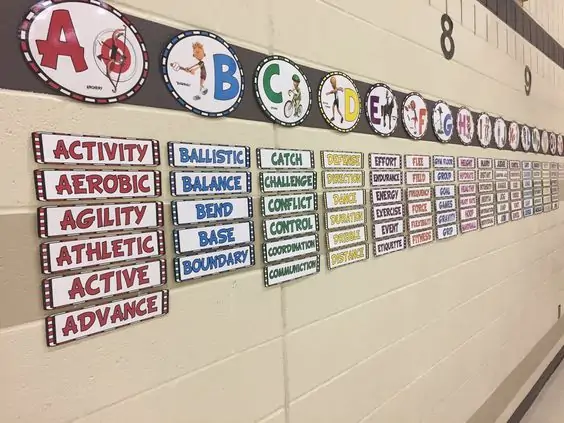 This is an effective way to build students' vocabulary. The general idea is that you put a list of words on the wall using the 26 letters of the alphabet, then students can refer to it to check for sight words that will be placed under each letter.
Picture Word Wall Ideas at Home and at School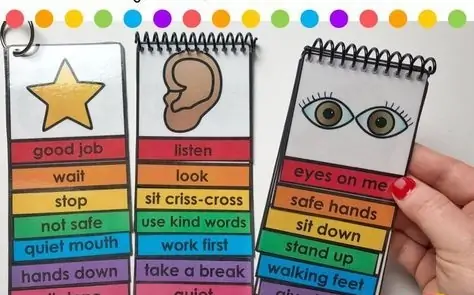 This is a great way to incorporate visual elements into learning. Pictures are really helpful in developing vocabulary as they allow students to associate some particular idea with an easy-to-remember visual image.
For example, if you are teaching a science unit on the "star" as part of the universe, you can have a picture of a "star" on this visual learning tool so your students can have visual imagery of what is being taught.
You can also use this idea to target particular reading skills. For example, if you are working on improving your students' vocabulary skills, you can design this learning instrument with images that relate to some new terms they are trying to learn.
Multi-Subject Word Wall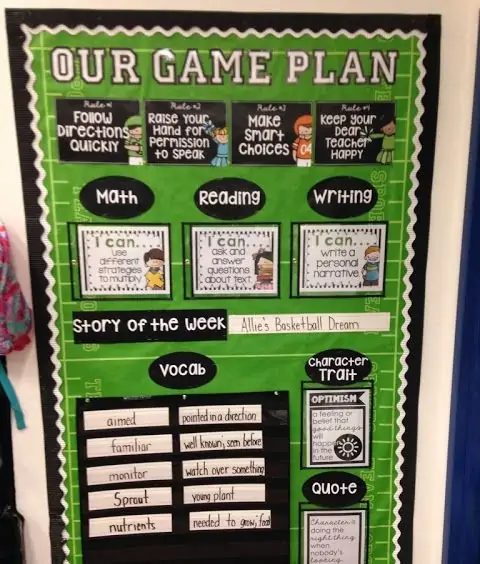 This idea is great for subjects with a lot of vocabulary, like social studies and science. This is a great alternative if you're looking to utilize word wall ideas for small spaces.
You can use this idea to display words across different subject areas. You can even include words from various grade levels if you are teaching multiple grade levels in the same classroom. This is a great way to help students begin to build their vocabulary in multiple subject areas.
Color-Coded Word Wall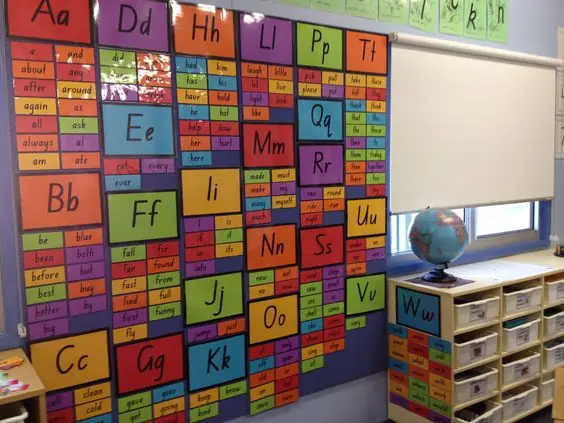 This is also another great idea and a great way to draw attention to certain words. You can use this to highlight important terms in your unit, like key vocabulary. Or you can use it to point out terms that students are struggling with, like words that are frequently misspelled.
This is a great way to help students focus on the words that are important to them. Students will be able to quickly find the term they are looking for as opposed to having to scan the entire word wall.
All you have to do is to write or print each word in a color that resonates with the subject being taught and add alphabetical titles so the students can easily differentiate them.
Personal Word Wall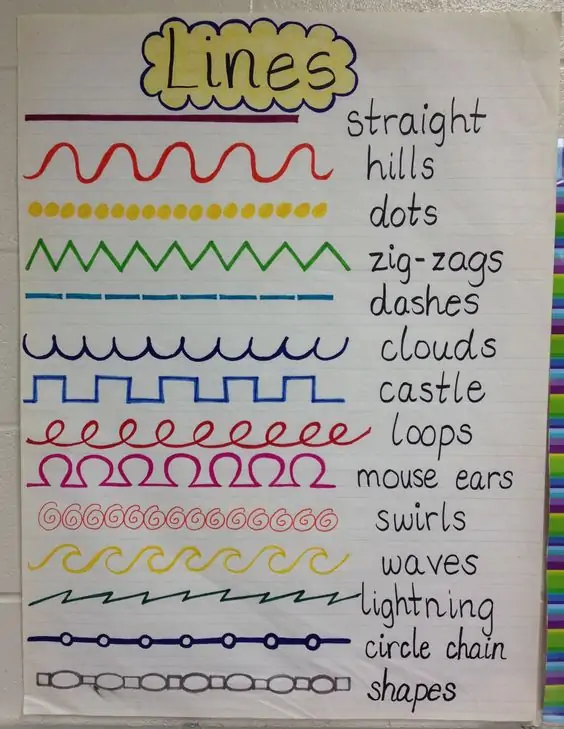 This one is great for elementary students, especially those who are just learning to read and write.
You can use any of the ideas you like, but instead of having it purposed for the general class, you can design a sheet with standard sight words for each student according to their reading, writing, and learning abilities.
Word Wall Ideas for Home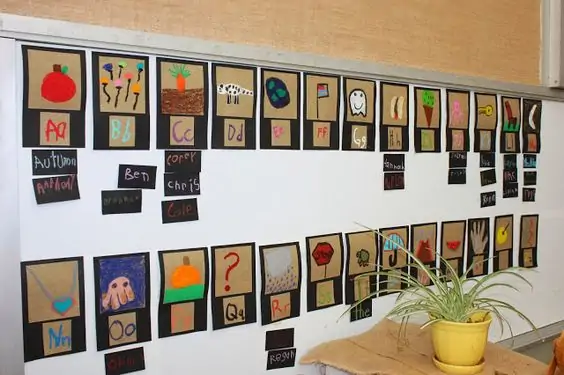 This can be built around your child's specific needs. If they have difficulty understanding certain concepts or find it challenging to remember certain words, you can design this visual learning tool for them with the words they are having difficulty with.
The following ideas can be used to help your child better understand concepts and terms that are difficult for them to grasp.
Math Concepts – If your child is struggling with math concepts, creating this visual learning tool for them at home can be a great way for them to learn the terms and remember the concepts.
This way, they will be able to refresh a particular concept in their memory when doing homework or preparing for classes.
Science Terms – Science terminologies can be just as complicated for kids to remember as math terms. If your child is struggling with certain concepts or definitions, designing this learning tool with those terms is an excellent way to help them learn.
Basic Language Arts Words – If your child is struggling with basic language arts words, creating a word wall with those terms can be a helpful way for them to remember what they mean.
Why Word Walls Are Effective in the Classroom
This practical learning tool is designed to help students retain and understand new vocabulary, which is why it can be effectively used in the classroom.
Visual guidance also helps improve reading and writing skills, which is great for all students, especially those who may be struggling.
This tool can be used to support the curriculum in almost any subject, from math to science or even the arts. Such tables are effective in almost any classroom and can be used for all grade levels.
They can also help children with autism and other learning disabilities. They can be used as visual maps to help students better understand the world around them, especially when it comes to language and vocabulary.
Wrapping Up
The ideas for a word wall are genuinely limitless: with a little creativity and some patience, you can create a word wall that is interesting, unique, and visually appealing.
To make your word wall more engaging, try one of our creative approaches. Your word wall will be sure to stand out and keep the students eager to learn.