11 Great Lighting Ideas for Vaulted Ceilings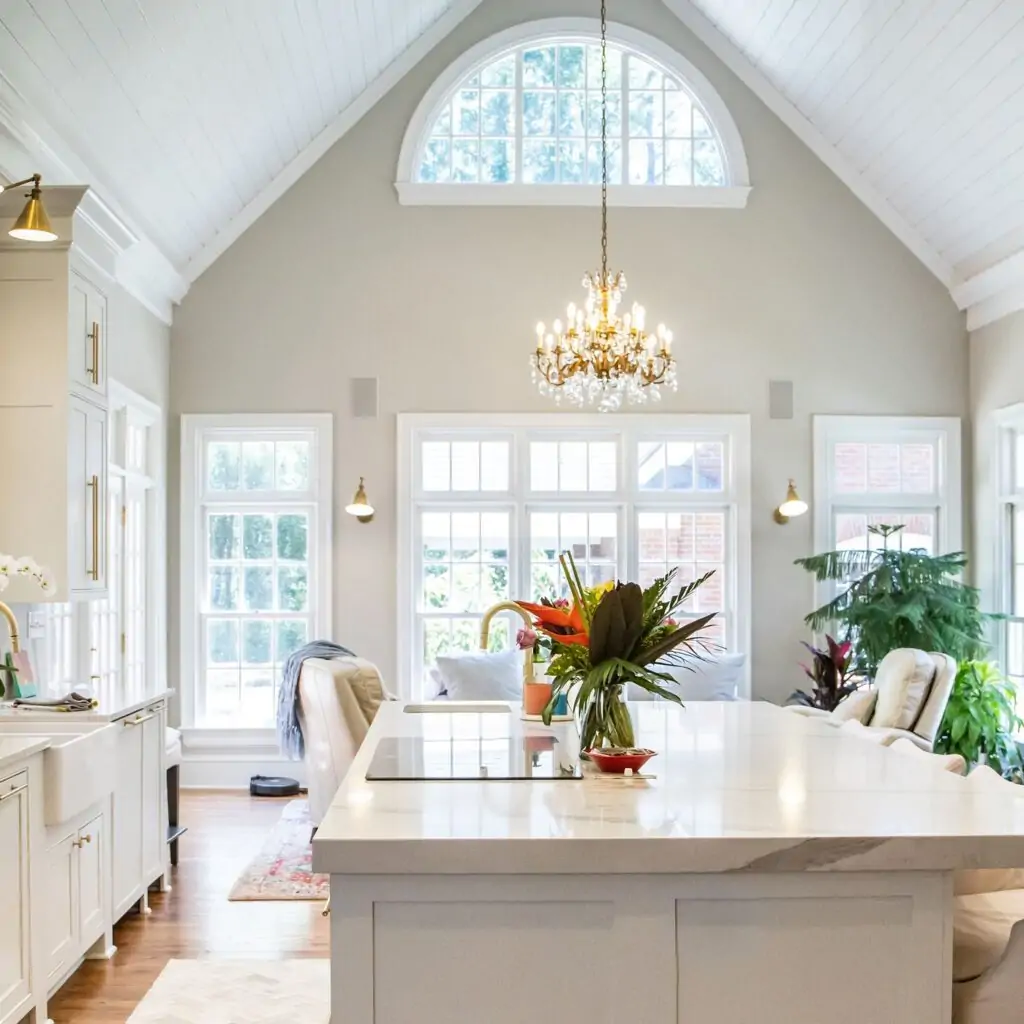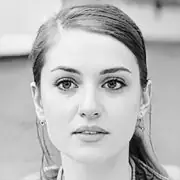 Vaulted ceilings, also called the cathedral-style ceiling, add a unique charm to any home. Keep reading, and you'll find inspiration from our list of lighting ideas for a vaulted ceiling, which will be real game-changers at your site.
Why bother with a vaulted ceiling? It makes the space seem more significant and creates an impression of openness. However, these advantages need to be utilized correctly. The proper and correct illumination can dramatically highlight even an enormous height! Sometimes, one of the biggest challenges is to make sure that the ceiling doesn't transform the room into an overwhelming and depressing place. Keep on reading, and you will know everything you should — and shouldn't — do when dealing with a vaulted ceiling.
Essential Aspects While Choosing the Lighting
Besides the question of aesthetics, there are a couple of critical points that you have to take into account before looking for lighting ideas for vaulted ceilings. Installing lights takes time, money, and work, so you want it to serve you for a long time. If you don't discuss it with a professional, the outcome may not be what you expect.
1. Pay Attention to Functionality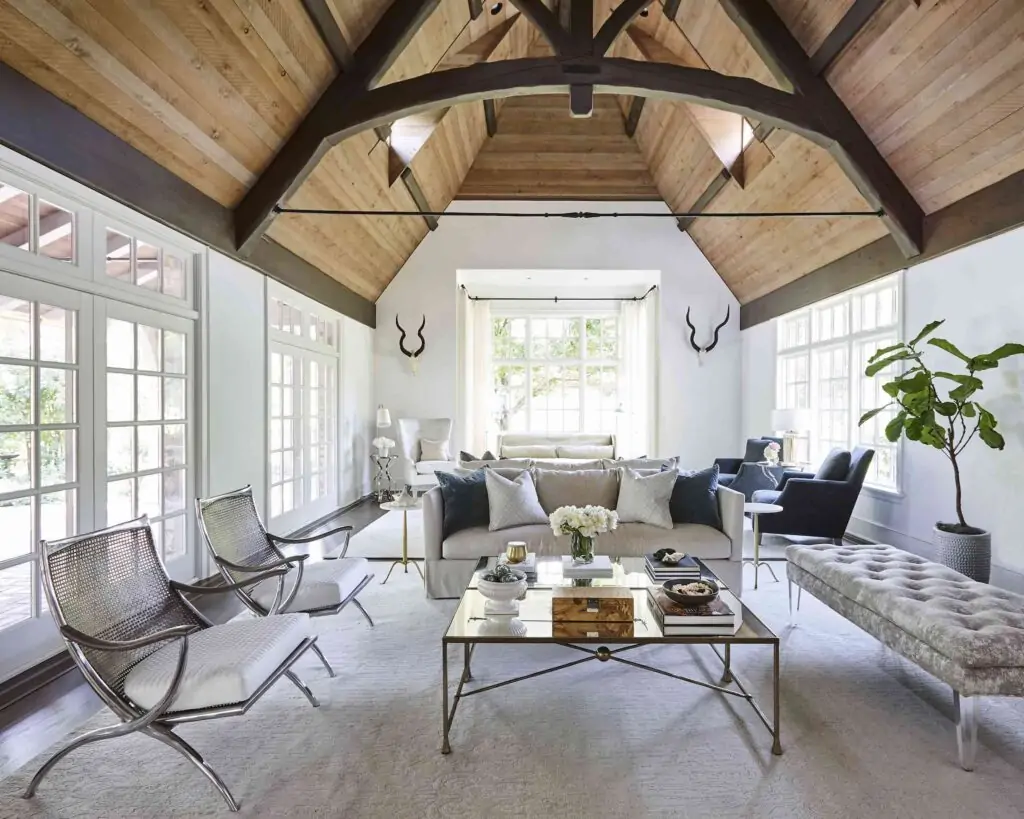 Before proceeding to list alternatives, it is vital to emphasize the functionality of the lighting options. If you use your shared areas for studying, playing games, reading, cooking, etc., the issue of proper illumination is critical. We recommend that you first get the idea of the principal activities that take place in that room and areas that need to be taken special care of. For example, if there is a working table in the room, it surely needs good lighting. Some lights have a beautiful design; however, they do not provide enough illumination. So, keep this in mind.
2. Use Dimmers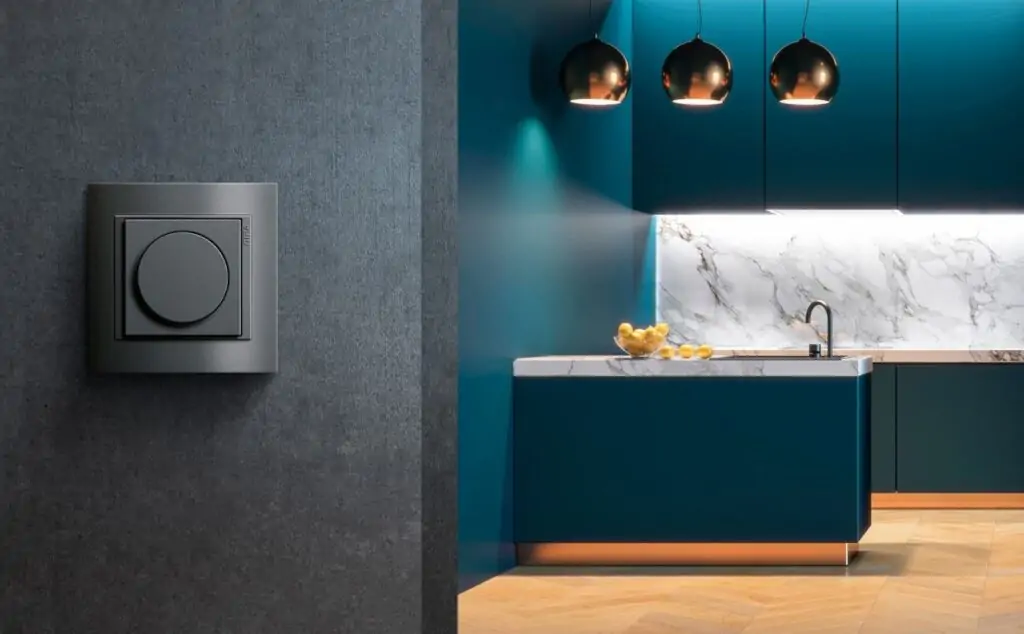 People usually don't like it when the lights cannot be regulated, and the room ambiance cannot be changed. This is when the dimmers come in handy. Dimmers are useful devices that are used to regulate the amount of brightness in the room. They are attached to special fixtures, and you can easily choose the light intensity you like best. As a result, you are able to create your own ambiance. If you want to arrange a romantic evening with your loved one, then turn the power down, and voila!
3. Choose the Style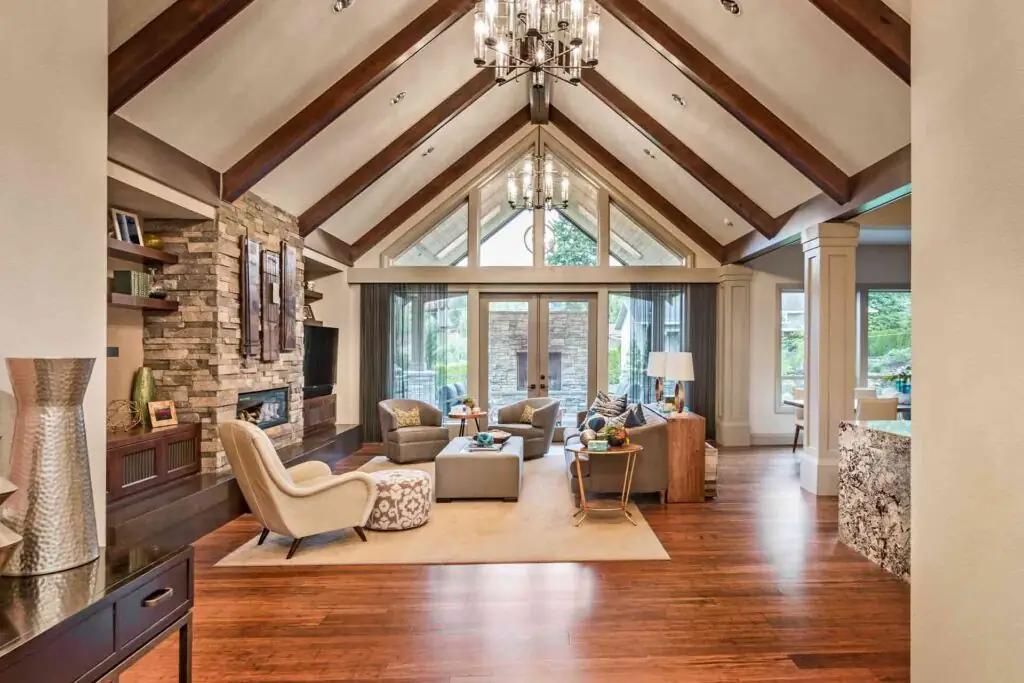 While functionality is of utmost importance, don't forget about the style. Make sure that the lighting fits with your home's style and brings a new charisma and character to it. For example, if you choose lighting for a vaulted ceiling bedroom, we recommend going for minimalist options because heavy and oversized chandeliers may take up too much space. However, a heavy chick chandelier in the living room can also be a perfect choice. Don't forget about the wall areas, as they also can be utilized perfectly.
4. Avoid Flush Mount Lighting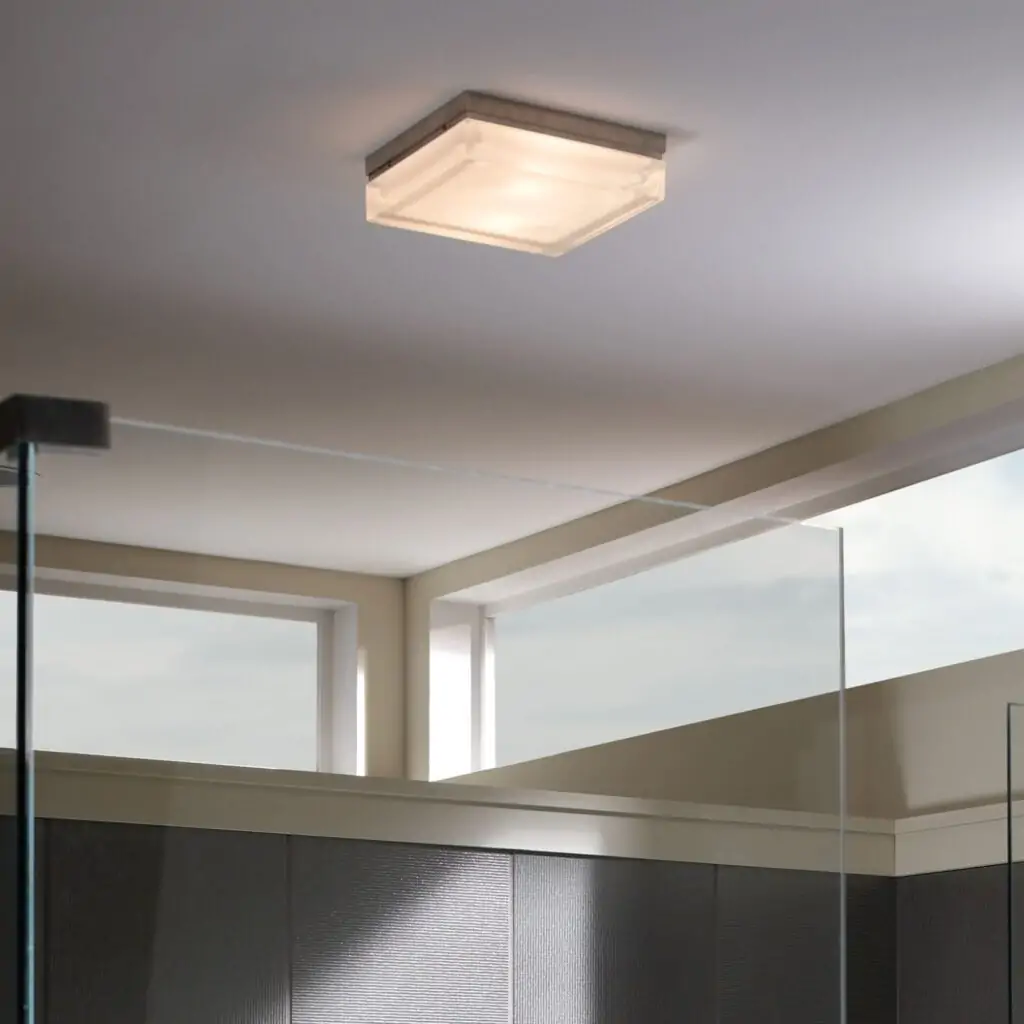 The main characteristic of flush mount lighting is that the light is being directed to the ceiling, so usually, it is recommended to use such an option when the ceiling is low. So while looking for lighting ideas for vaulted ceilings, avoid this option. The cathedral-style ceilings are too high; thus, such lights won't be effective because they won't illuminate the place sufficiently. However, flush mount lights are a very stylish option, so you might want to use them for your other rooms.
And here is what you can do to beautify your cathedral-style ceiling:
5. Add Sunlight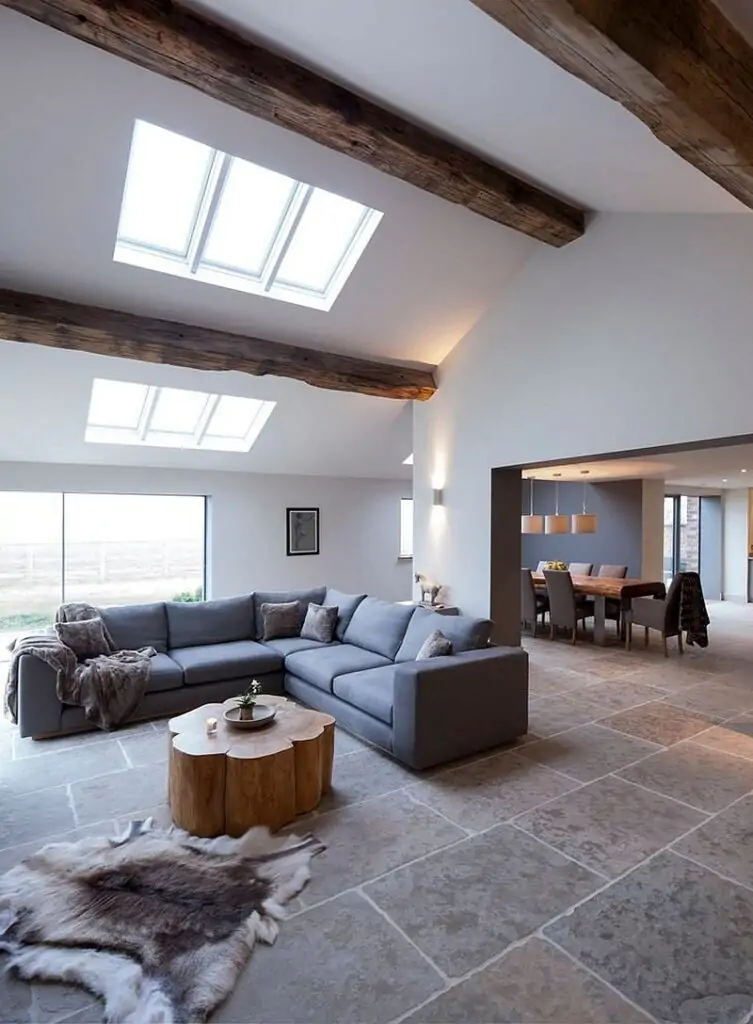 The first and foremost aspect that we would like to emphasize is the importance of natural light. Spaces with vaulted ceilings are enormous, so the home will seem dark and depressing if you don't let the sunlight in.
Though it may be expensive, installing a skylight will be a great solution. The angle lets in more light than a flat ceiling so that skylights can add brightness and give a more natural feel to a space. If there is sufficient natural light at your place, it will be much easier for you to decide on additional artificial lighting ideas.
6. Hang a Chandelier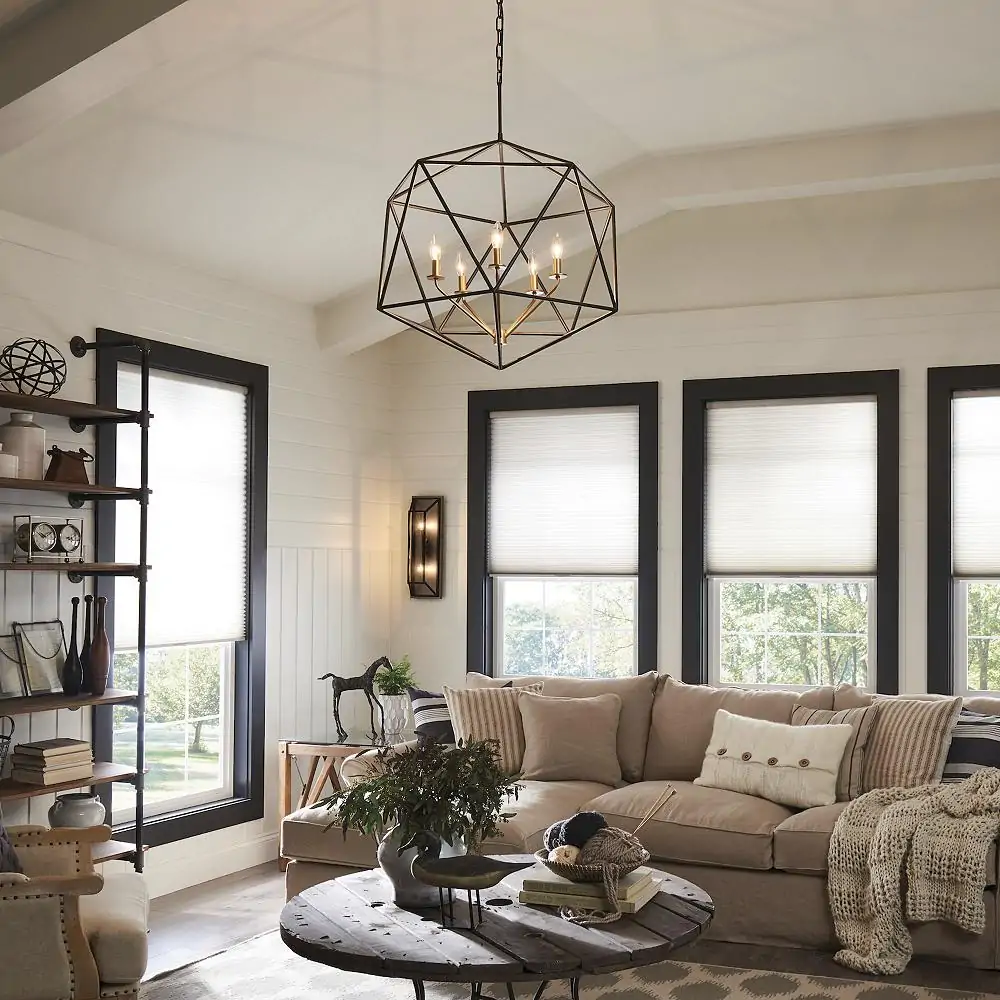 While it may seem that the era of chandeliers has passed; however, this is a wrong perception even in the days of the Internet. The chandeliers should not be associated only with large and chick houses. If styled correctly, they bring elegance to every home and create a luxurious appearance that is not unpleasantly bright. Even in the most modern places, chandeliers can fit perfectly. They always catch attention when being hung in the middle of the room. We recommend that you use a statement chandelier for your living room. Such aesthetically heavy ornaments may be a bit too much for the bedroom or other rooms.
7. Pendant Lights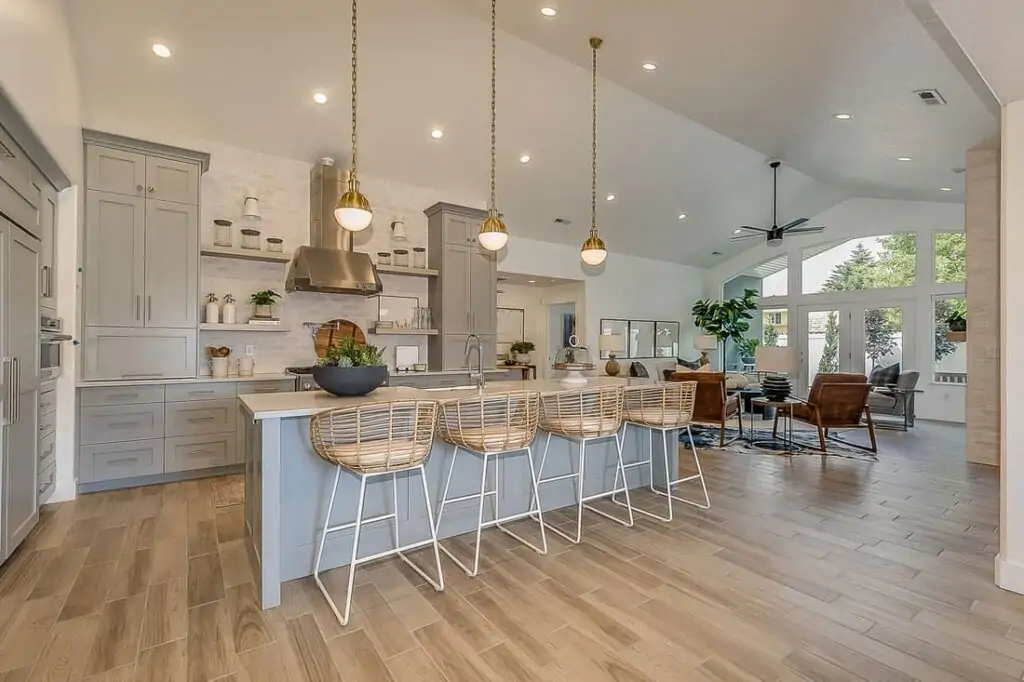 If chandeliers are too luxurious for you, choose pendant lights since they are another excellent option for illuminating a home with high and cathedral-style ceilings. Also, if you are searching for affordable lighting ideas for vaulted ceilings, they will be a great choice.
Pendant lights are more flexible, and it won't be a major challenge to fit them into your interior. The variety of their available styles and forms is endless, so you are bound to find the one that is ideal for both a modern-style house and a retro one. If your ceiling is too high, don't worry since you can choose almost any cord length. Pendant lights work perfectly when you use several of them together. You can hang them in rows or chaotically.
8. Recessed Lights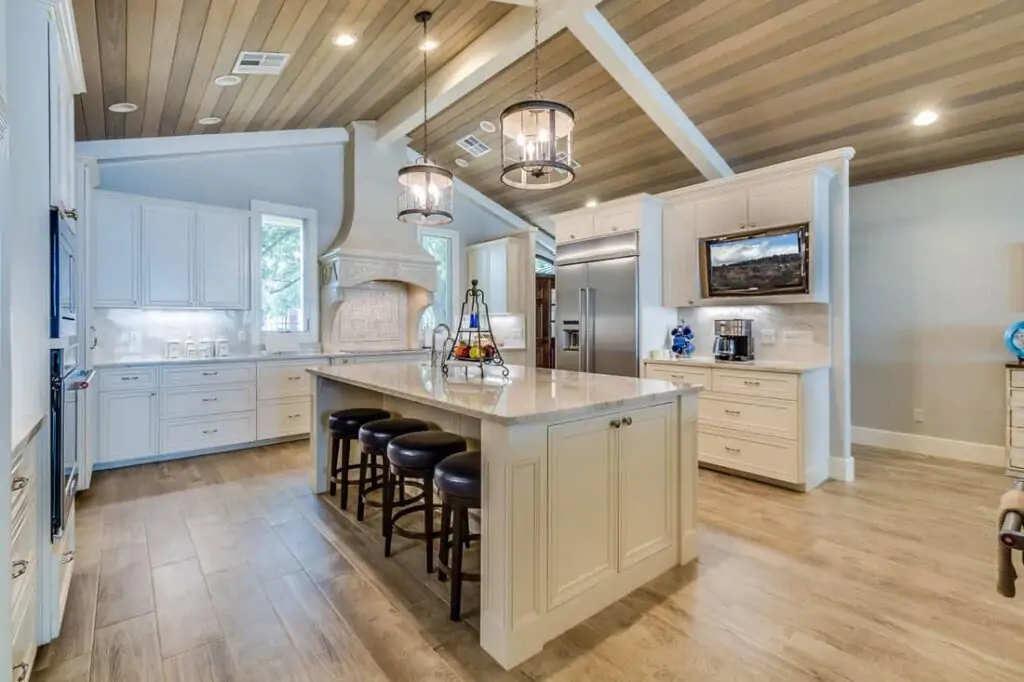 Recessed lights can be invisible and don't take up any space since they are installed directly in the ceiling or other surfaces. You can place them wherever you want and decide how the light should be directed. However, you will need sufficient recessed lights if you want to light the entire place. Otherwise, the area won't be bright enough. It is one of the better lighting ideas for a vaulted ceiling kitchen or bedroom.
9. Sconces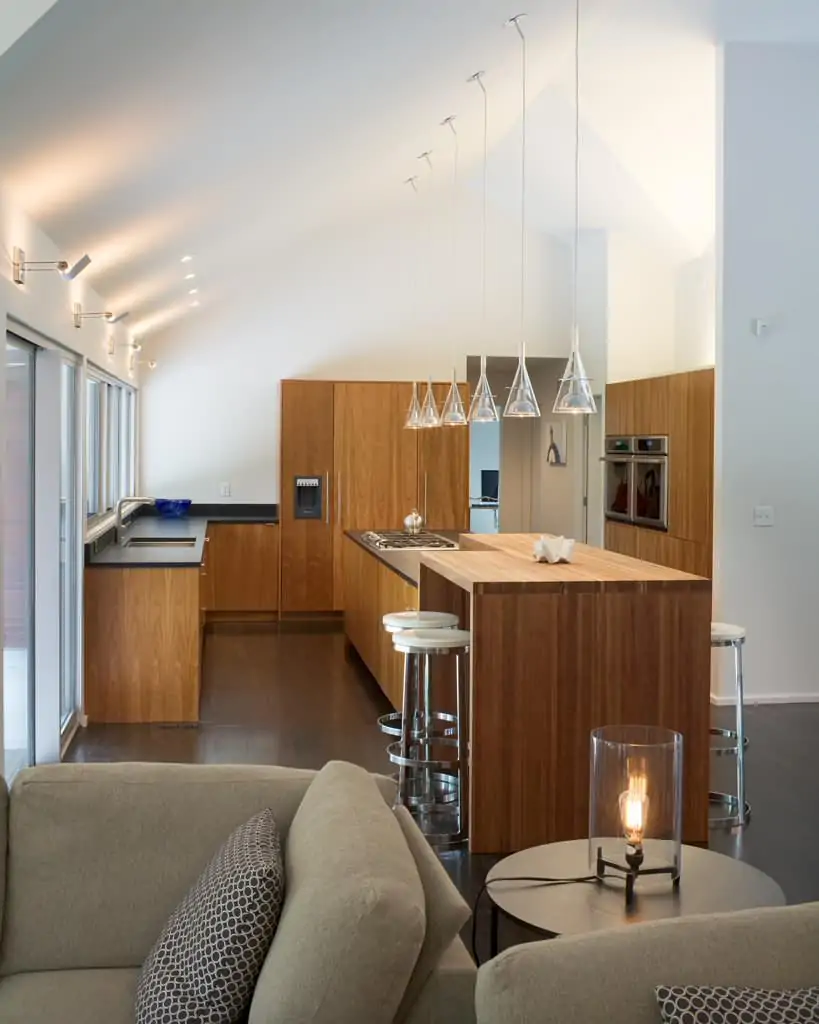 Sometimes ceiling illumination isn't enough to light up the space, or the owners decide not to hang anything from it. This is when the wall area comes to the rescue. Sconces also have a lot of different designs, and you will surely find one that fits your home. What's more, you can choose between different ways of light direction. For example, in order to create a more mystic atmosphere, you can direct the light up to the ceiling. In addition to that, sconces are an excellent addition to the interior design of any house.
10. Track Lighting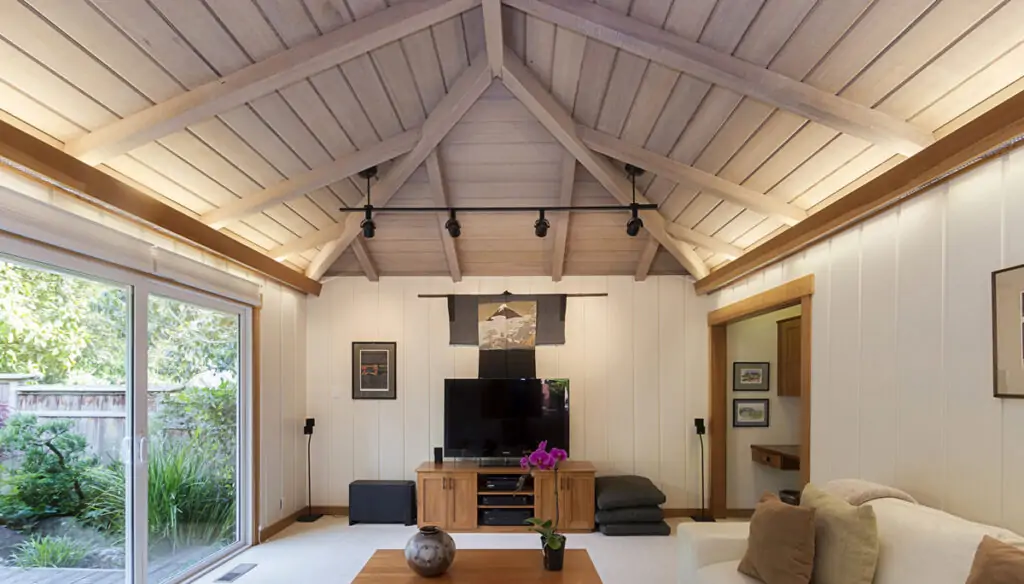 Track lighting ideas for vaulted ceilings will never let you down—another excellent option. There is nothing complicated about it: track lighting is simply a long bar with lights spaced along it. It is possible to install a sufficient amount of light sources on it to ensure that the illumination in the room is adequate. Track lights come in different sizes, shapes, and price ranges. What's more, one of the main advantages of them is that they are adjustable, so you can change the angles of the lights and point them wherever you want.
11. Layering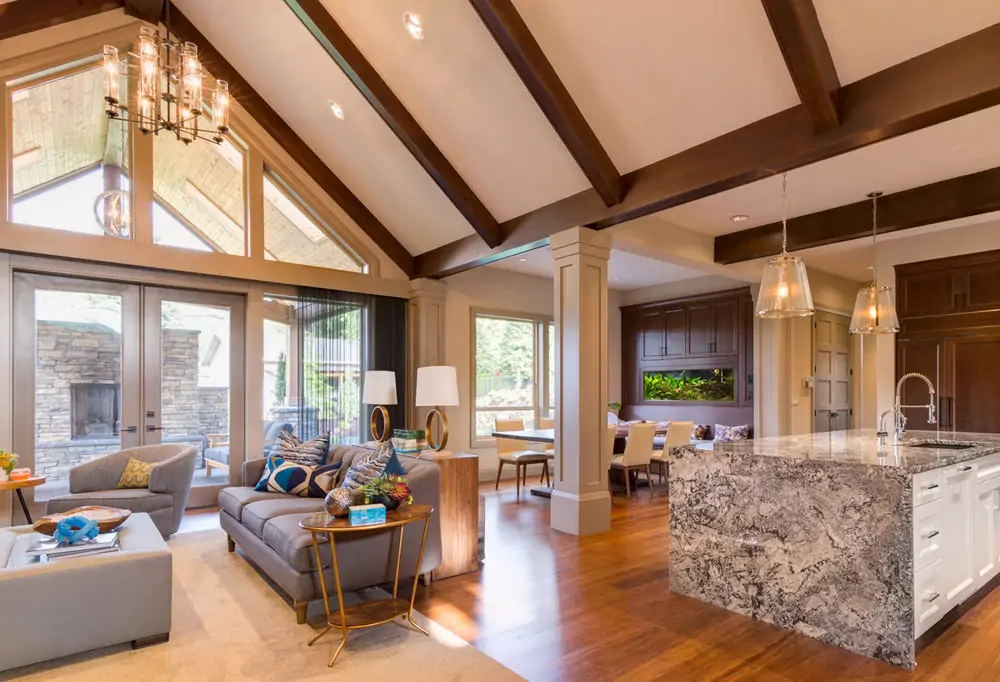 While it is necessary to know all possible options you have, you don't have to use solely one of them. Every house has a different design; based on it, you have to choose what is the best lighting for vaulted ceilings in your place.
If you can't decide between the available options, you can always layer different illumination methods. You can hang a chandelier from the middle of the ceiling and add a few recessed lights around it. Or do the same with pendant lights. When your space is ample, recessed lights may not be able to brighten the room enough. So, they are usually paired up with other alternatives.
Final Words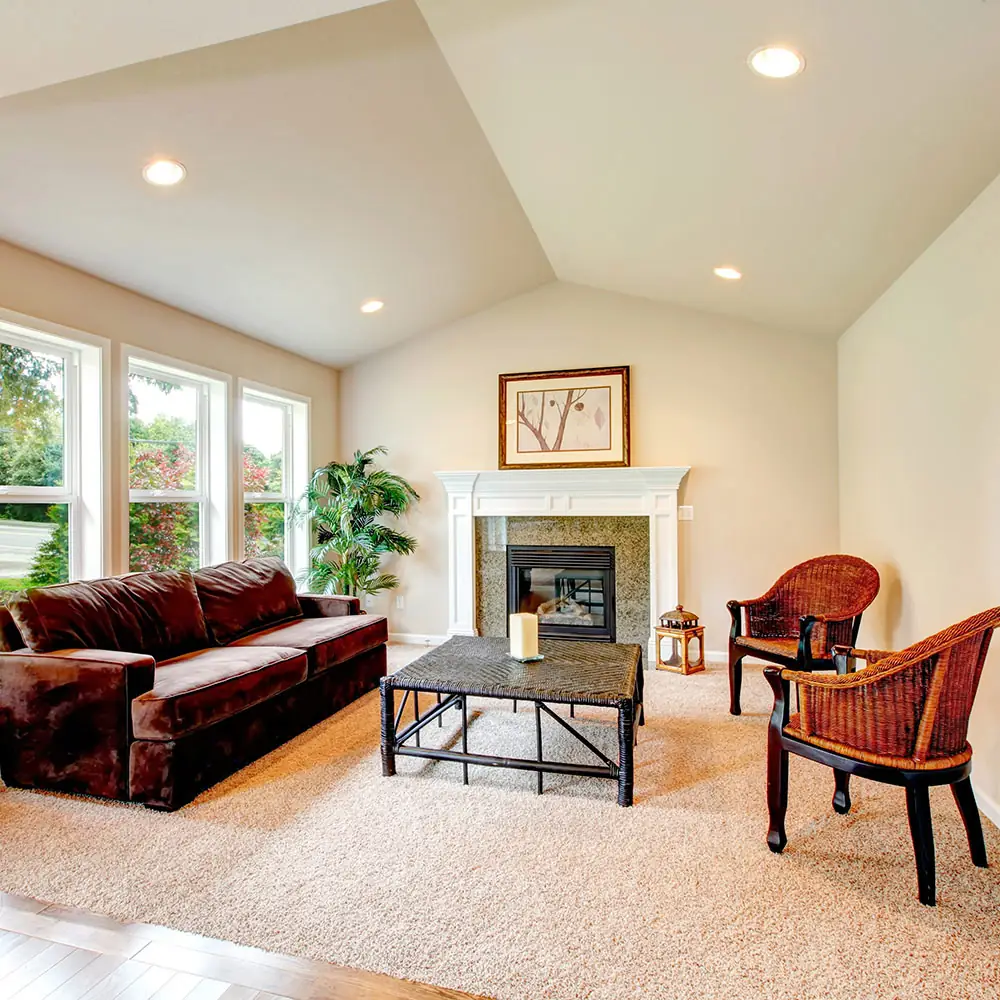 There are numerous options for illuminating a space with a vaulted cathedral-style ceiling; even though, at first glance, this task might seem challenging. Whether you choose the pendant light, a chandelier, or recessed lighting, it is crucial to ensure that there is enough balance between artificial illumination and natural light. What's more, remember that you can combine available options instead of choosing only one of them. Hopefully, our list of lighting ideas for a vaulted ceiling will be a helpful guide for you and will add elegance to your space.