17 Rustic Ideas for a Bedroom to Help You Get a Slice of Country Life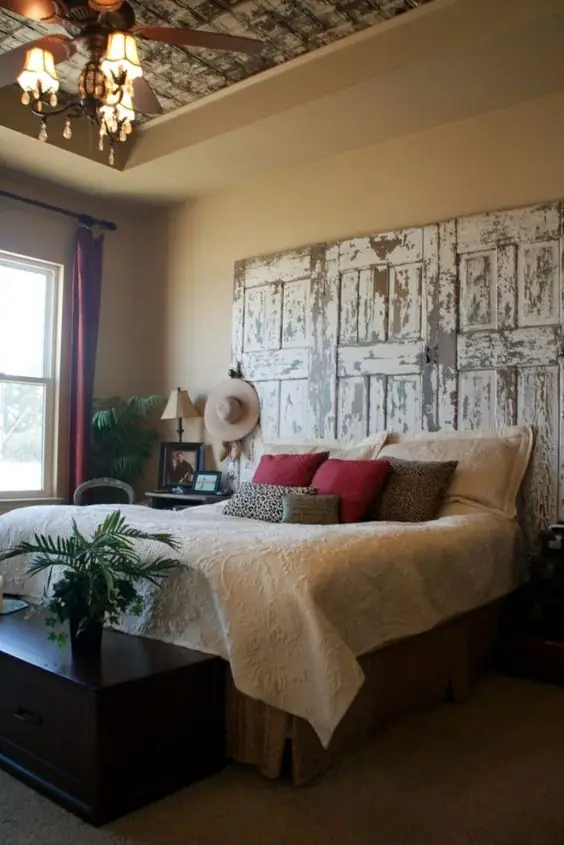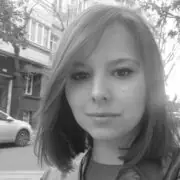 Rustic ideas for a bedroom are quite popular — probably because the room where you sleep is exactly the right place to want to have some of that quiet countryside charm. Whether you're missing that in your apartment in a big city or need to get a room in your country house or cabin to look the part — we're here to help! Let's take a look at some ideas for a rustic bedroom that we've collected below.
1. Skylights, Not City Lights: Using the Environment
If you're looking for ideas on how to decorate a rustic bedroom and live in a farmhouse, you're already halfway there! You can make use of the layout and building materials themselves to get the desired look like it's done in this example, which showcases open wooden beams, stone walls, and a nice skylight window.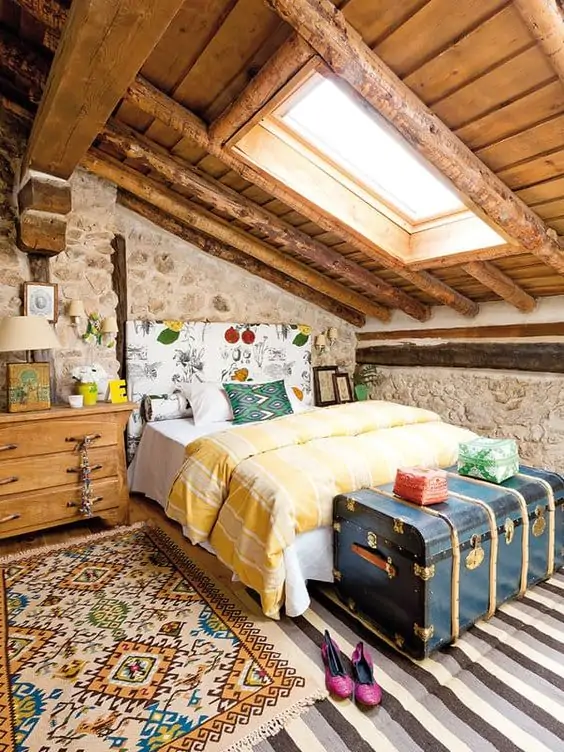 2. Good Wines Improve with Age: Adding Vintage Decor
Distressed, aged wood is one of your best friends in adding to that country look of a room. In this example, one mirror frame is enough to transform the whole space — definitely one of the more powerful yet simple rustic bedroom ideas.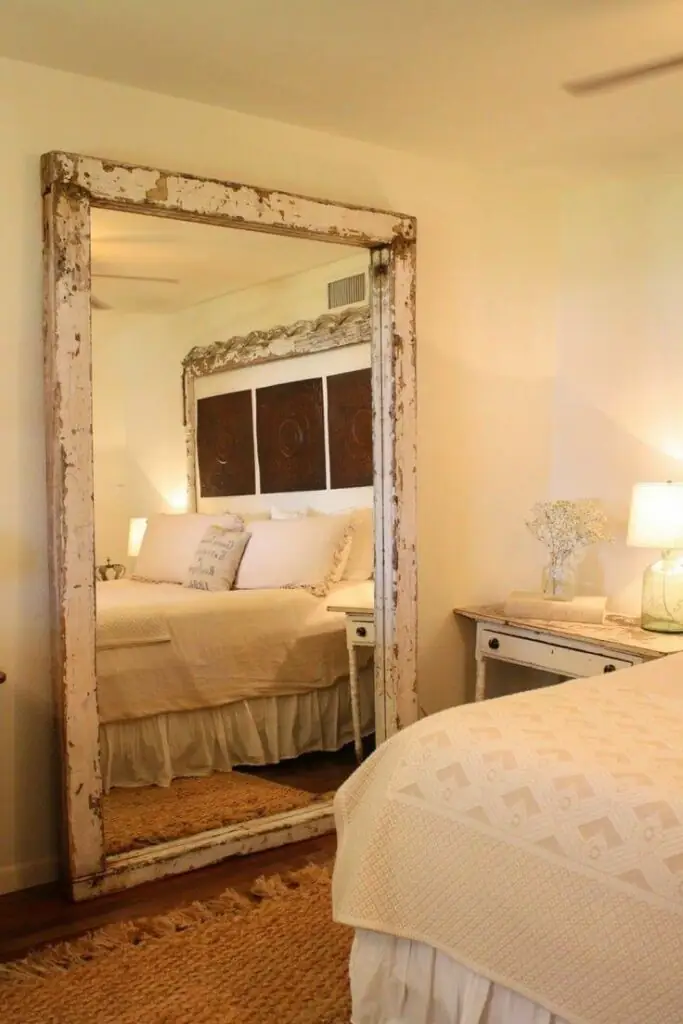 3. Cabin in the Wood(s): A Bedroom Fit for a Ball
Rustic doesn't have to mean shabby, as evidenced by this example. It's easy to incorporate several country ideas for bedrooms if you have a place large enough to work with: a wooden interior with rough open beams and plank walls immediately makes an impression, and a large chandelier adds luxury to the look.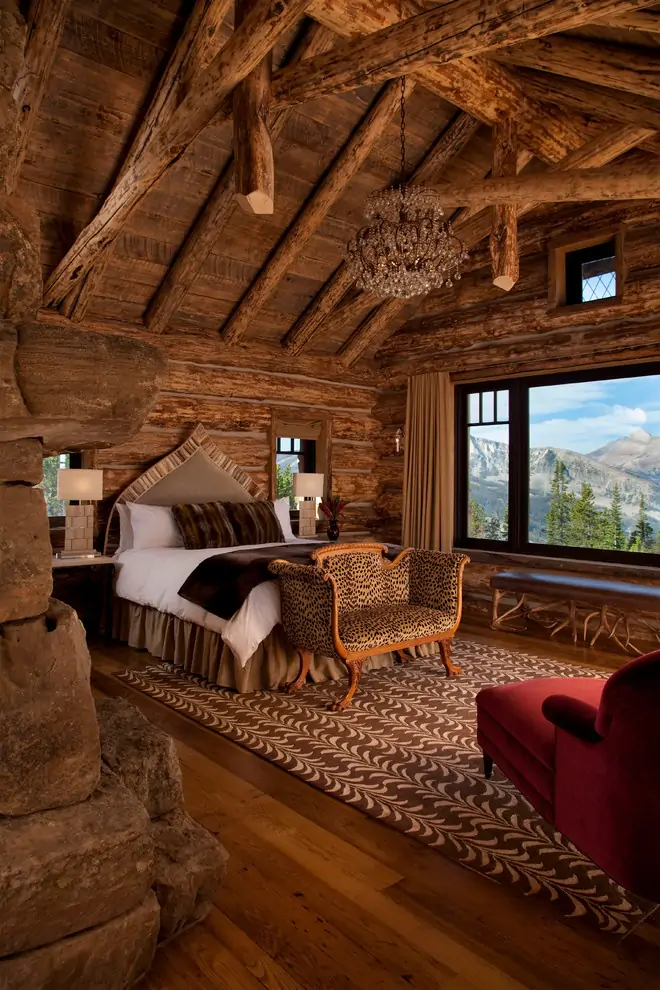 4. Reduce, Reuse, Recycle: Customized Furniture
Using reclaimed wood for furniture is not only one of the better rustic style bedroom ideas that can instantly give your room a vintage look you want, but it also has the added benefit of being eco-friendly! If you're a follower of the zero-waste lifestyle, definitely take a look at this example.
5. A Private Corner: Warm Vibes to Get Lost In
Getting a Murphy bed which fits between the bookcases like a piece of a puzzle when not in use is among the cleverest rustic bedroom ideas for small rooms: it saves space while still giving off a distinct country house vibe, thanks to the bedding's warm tones. Lots of wooden details in this room — including shutters — also help make it look like a perfect cozy hideout for a long winter evening!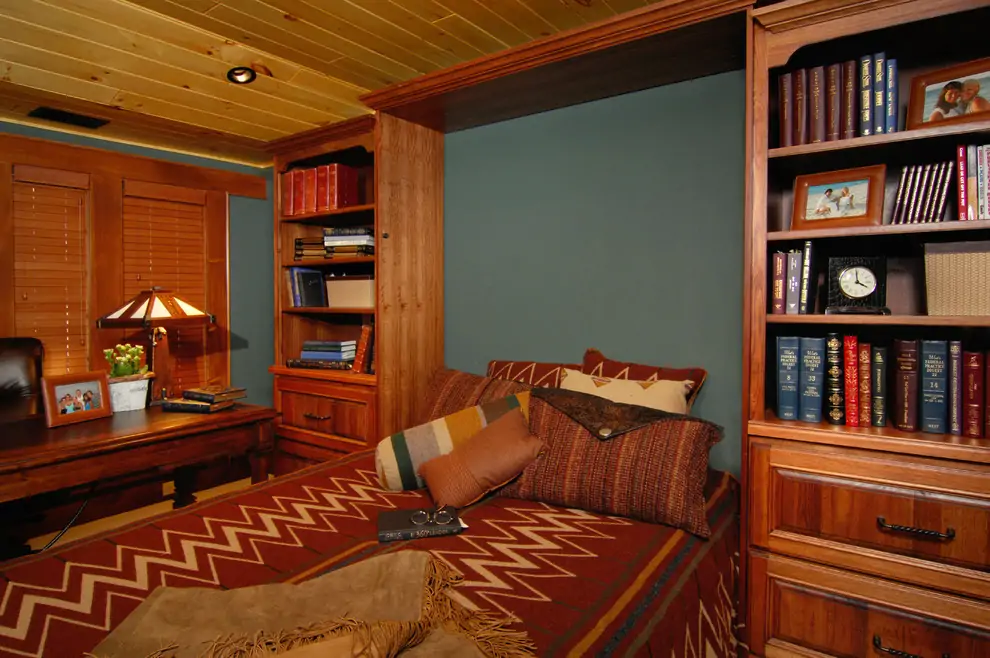 6. All Fired Up: A Traditional Way to Warm up the Room
Speaking of the ways to make your place warm and cozy — if the size of your room allows – one of the winning rustic cabin bedroom ideas is to put a fireplace in there. This spacious bedroom features a beautiful rough-hewn stone fireplace that promises many very pleasant nights right next to it.
7. A Barn Without Pottery: A Thoughtful and Stylish Solution
We'd be gravely wrong if we didn't mention putting in a sliding barn door among the ideas for the rustic decor for a bedroom since those are all the rage now. The best thing is that those not only add that country house charm to your place but are also practical as a way to save some space — which makes it one of the best country bedroom ideas for small rooms.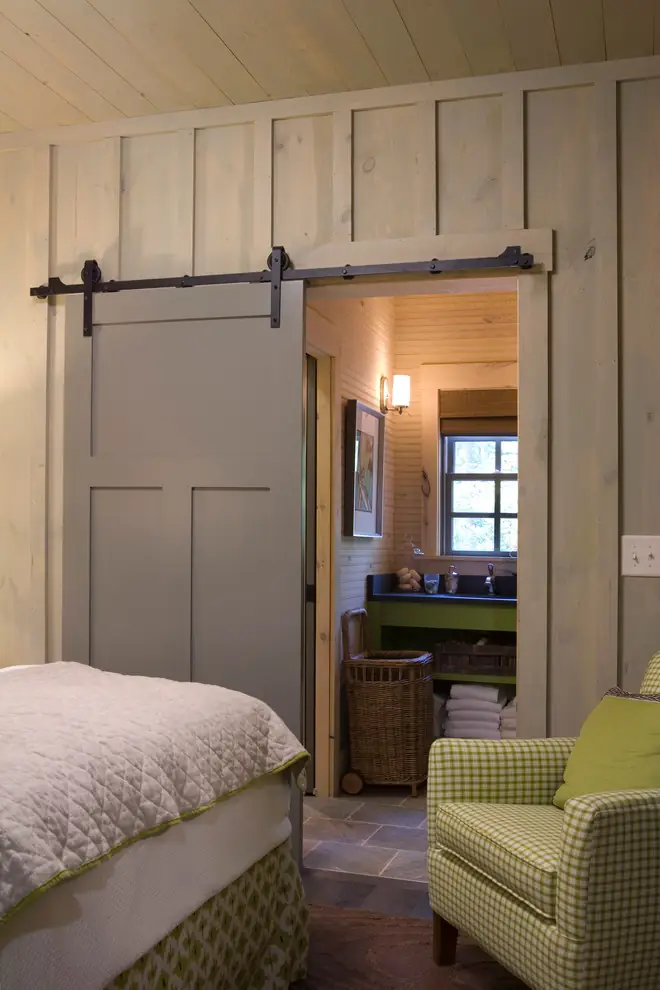 8. Set in Stone: Rough Materials for Country Comfort
Walls can make or break the vibe of the room, so pay attention to the way yours look. One of the more popular rustic wall ideas for a bedroom is using stone for the raw, rugged feel. Note that this kind of wall design works especially nicely when it's balanced by neat furniture and light colors, like in this example.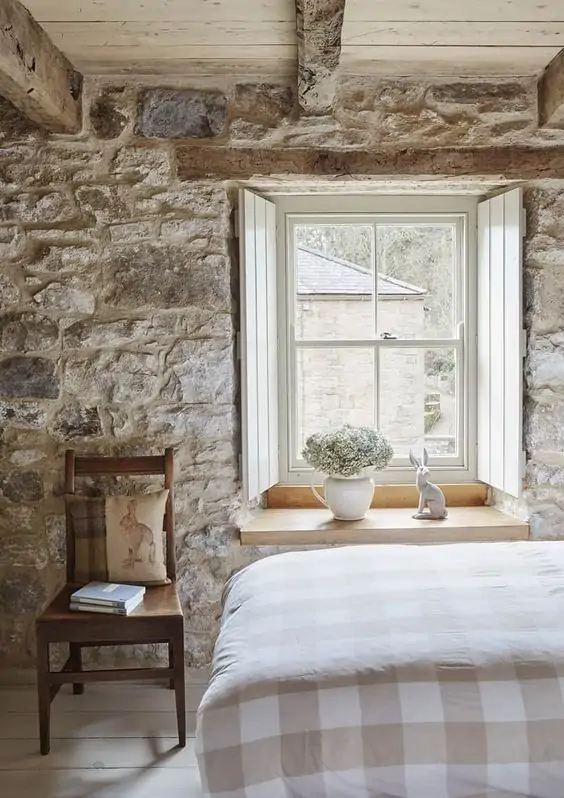 9. A Hunter's Paradise: Putting the Focus on the Walls
This example showcases a couple of other things you can do with your walls to achieve a look that'll remind you of country living. Rough wooden planks set the mood pretty well, so this solution alone is enough to make you feel like you're in a country house. You can use other rustic wall decor ideas for a bedroom to add to this feel: here, a skull above the bed completes the picture.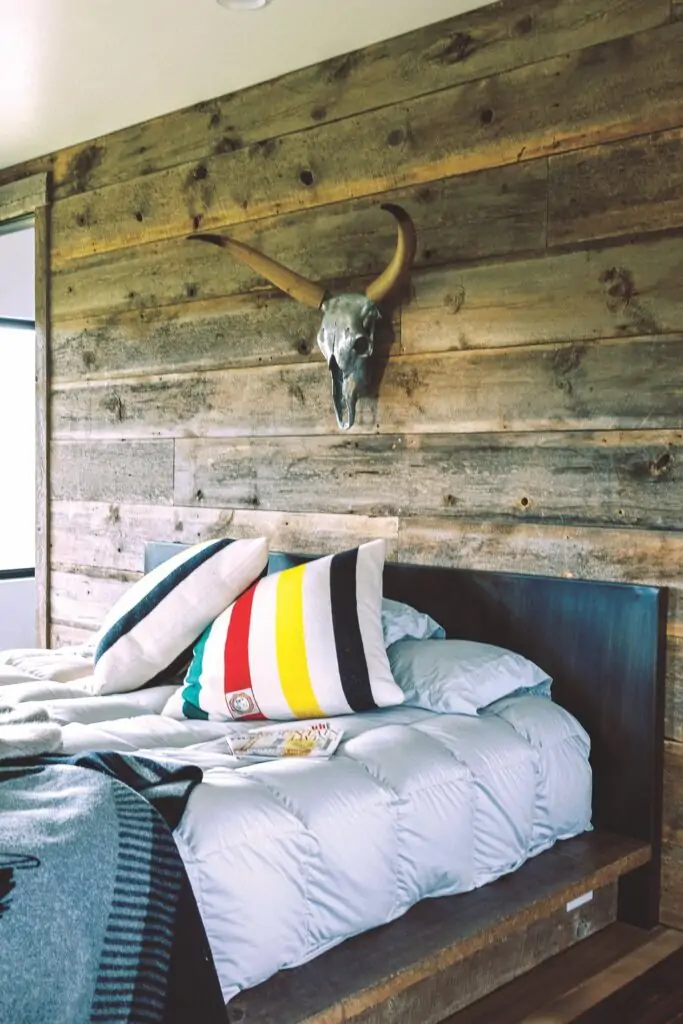 10. Wild Imagination: Changing the Look with the Bedding
You can choose some rustic bedding ideas as a focal point in your room's design. For instance, a colorful thematic quilt and pillow cases such as those in the picture will warm your room's look right up, bringing in the atmosphere of the countryside.
11. Yee-Haw: Accessorizing — the Right Way
Nothing's wrong with bringing some countryside aesthetic into your kids' rooms, too! This boy's bedroom combines textured wallpaper — one of the trendy rustic decor ideas for a bedroom for people of any age — with fun prints on the wall and bedding. Art and accessories definitely add to the ensemble.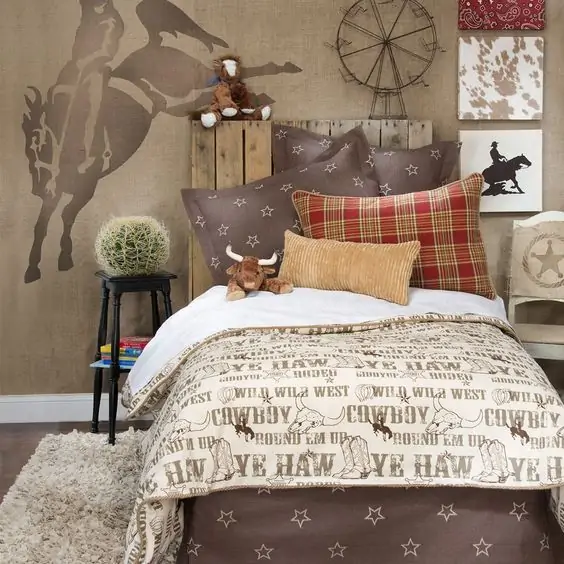 12. Dreaming in the Countryside: A Union of Styles
Boho chic elements fit rustic style quite well, so here's one thing you can do to bolster your room's look, especially if you're looking for rustic bedroom ideas on a budget: a DIY canopy bed! We recommend choosing a neutral color, such as brown, gray or white, like here, as this palette is most often associated with farmhouse decor. Dream away!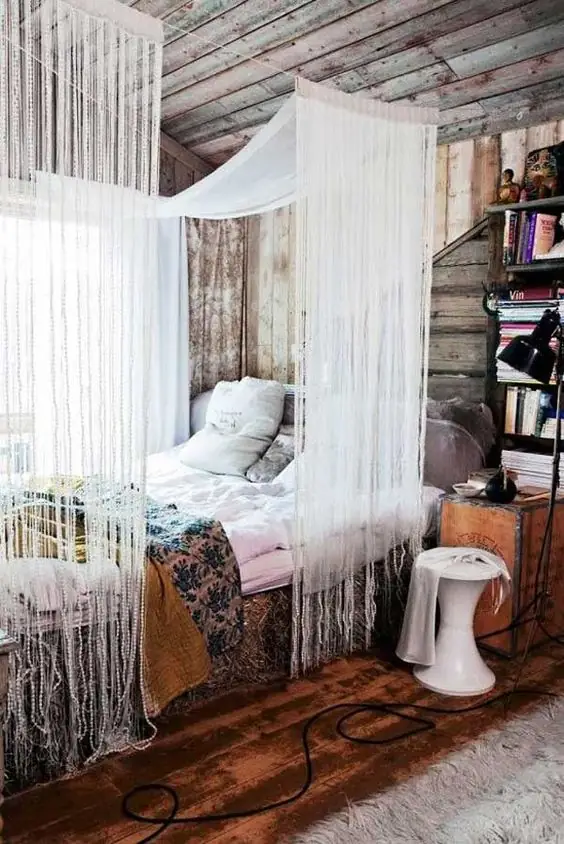 13. Close the Blinds: There's Always More to Repurpose
Here's another one of the rustic vintage bedroom ideas using vintage wood: here, some old window shutters were repurposed to cover the walls. The result is quite interesting (and stylish): it's like sleeping on an open terrace next to an old storied cafe — but in the safety of your room.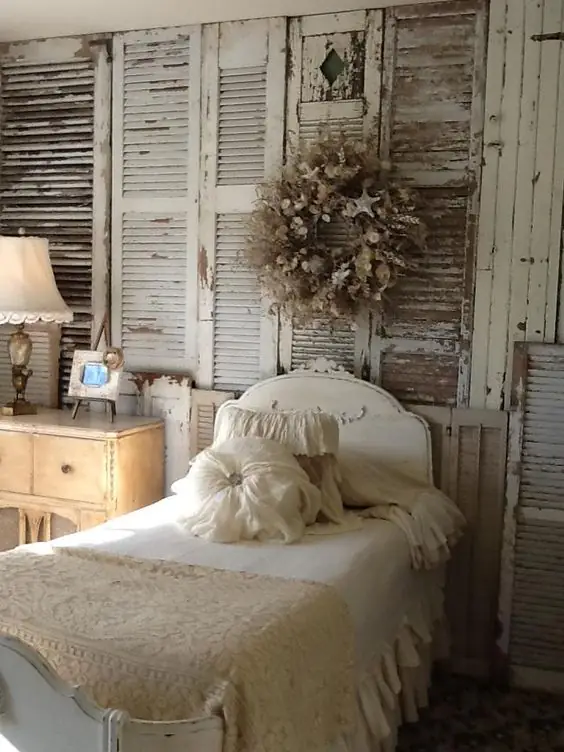 14. Fan-Out: One Way to Light up the Room
One of the most popular ways to light the room with a countryside motive is a ceiling fan. There are a lot of styles, so you can choose the most fitting for you: for example, this dark and elegant fan definitely deserves a place among the best rustic men's bedroom ideas.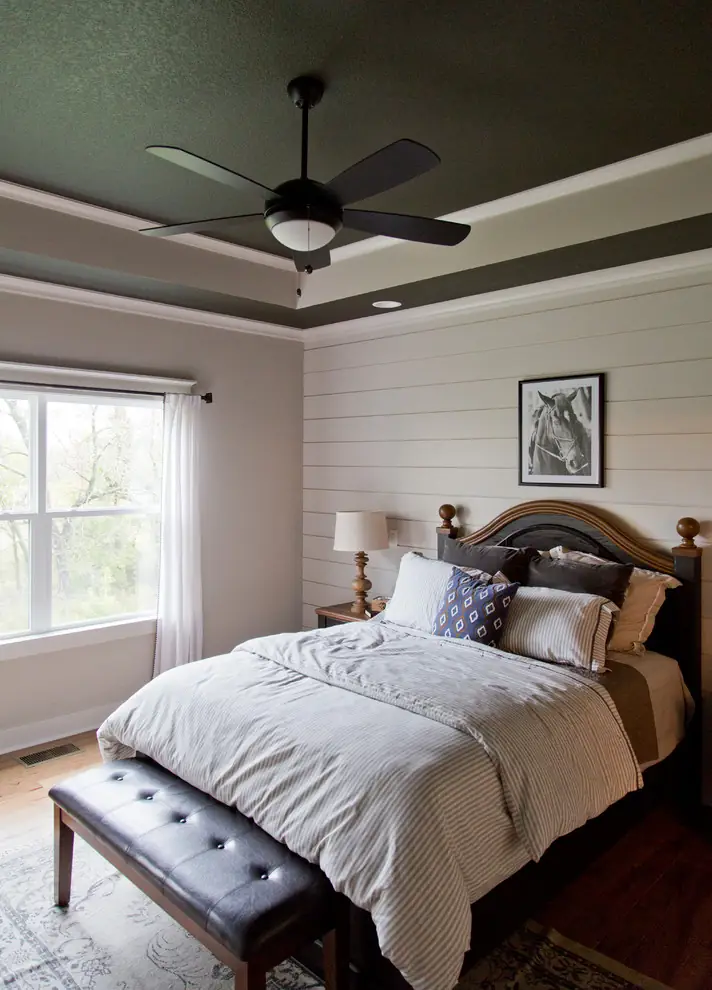 15. The Right Side of the Bed: Hanging the Lamps
Speaking of getting the lighting work for your style — naked lightbulbs are quite trendy and often can create exactly the warm country look you're going for. They fit quite well among other rustic bedroom ideas for couples since they can be turned into symmetrical reading lights nicely, like in this example.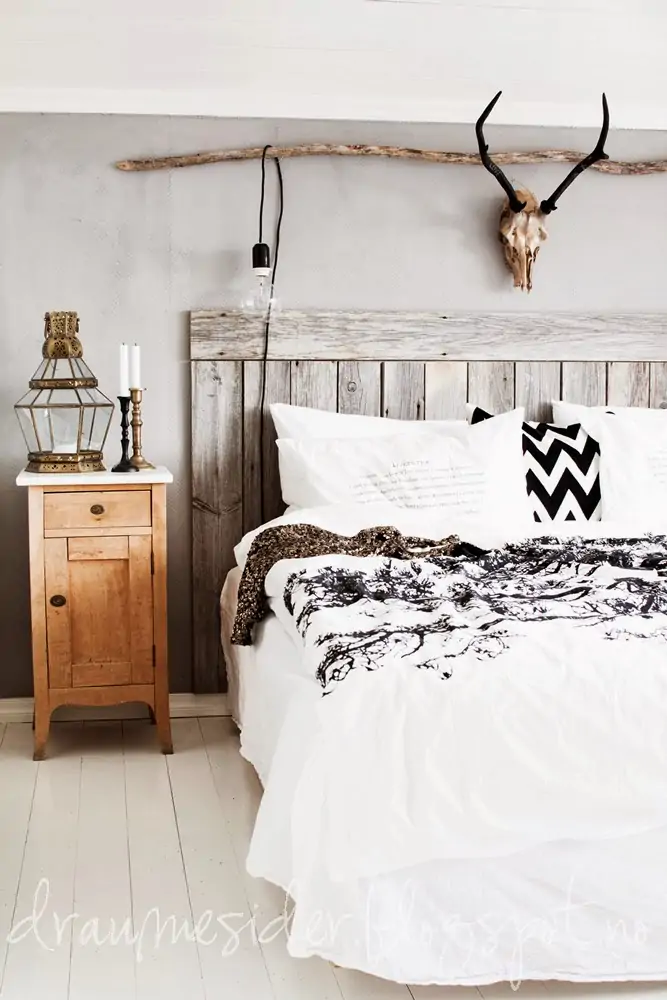 16. Combinations That Work: Making It Eclectic
Rustic bed ideas often share one or several key features: upholstered headrests, distressed wood bed frames, and soft layered bedding in light tones. In this four-poster bed, all of those features are combined with sleek modern elements, resulting in unexpected harmony.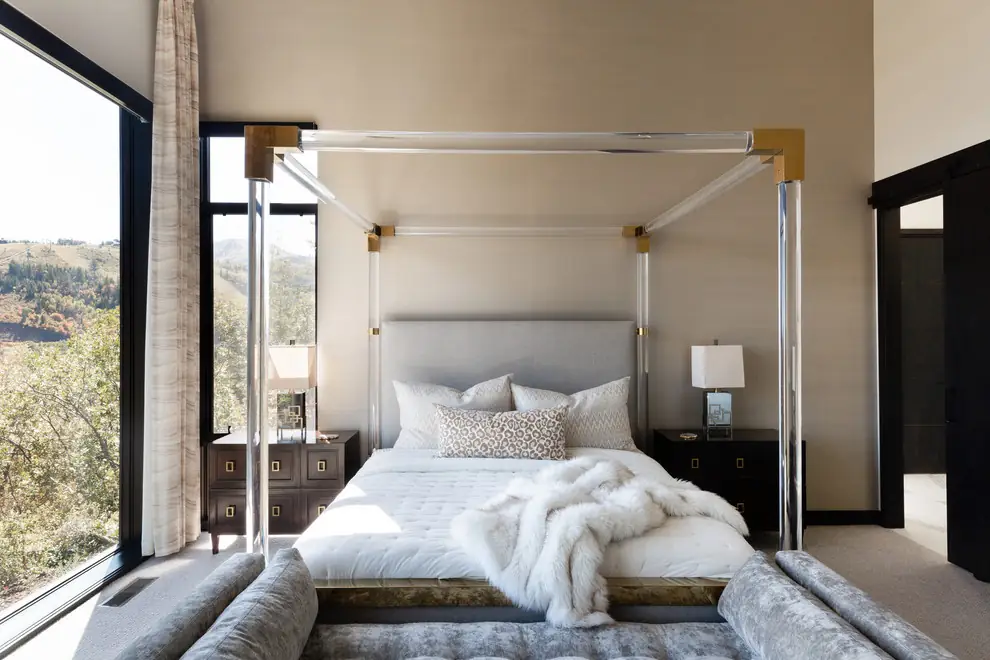 17. Seeing Red: Add Some Color
One of the signature features of a country-style bedroom is a neutral color palette since this style of decor often utilizes natural materials — wood, stone, and linen, to name a few. Reclaimed wood details usually fit right into this palette, like this off-white headboard. If you want to introduce something a bit brighter, however — many rustic bedroom color ideas focus on earthy tones like the shade of red in this picture.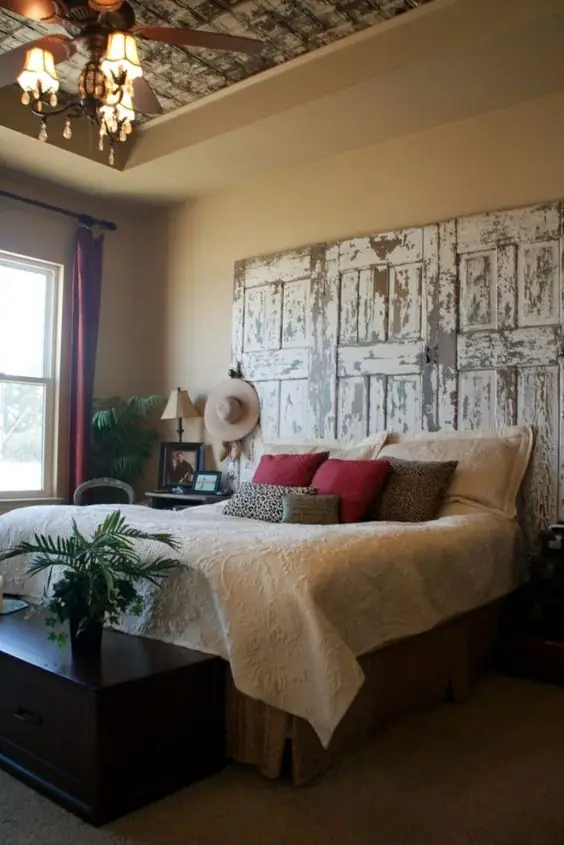 FAQ
Below you can find some answers to the popular questions about this style, what it entails and how to use it.
What Is Rustic Farmhouse Decor?
Several key features characterize this style:
Using natural, rough-hewn materials, which usually include stone, wood, and linen. Reclaimed wood has been quite trendy lately;
The color palette is usually neutral or includes earthy tones;
Often, layered fabrics are used for the bedding and covers, and this style also favors using numerous rugs and pillows;
There usually are decorative elements that reference countryside life — thematic wall art, antlers or skulls, fur throws, etc. It can even be something as simple as wicker baskets for storage;
Overall, the decor should bring a warm, inviting feeling (spreading out lighting or putting in a fireplace are a couple of possible ways to achieve it).
What Are Some Ideas for Rustic Farmhouse-Style Bedroom Furniture and Bathroom Decor?
To sum up the ideas above, some of the decor elements and furniture solutions that are fitting for this style are:
Rough wooden bed frames, which might be made out of reclaimed wood;
Four-poster beds with a canopy;
Large upholstered headboards;
Deep armchairs with pillows;
Vintage mirror or picture frames;
Hunting trophies;
Wicker baskets.
Of course, making an apartment look rustic is harder to achieve than in the case of a house, so if you're looking for some tips on that, you can watch this helpful video:
Conclusion
A rustic bedroom can be your refuge from the daily hustle, a peaceful and calm piece of countryside life in the middle of the city — or a natural extension of the lifestyle that you already lead. We hope that no matter what your case is, you found our rustic ideas for a bedroom helpful to your efforts to create the farmhouse-styled room of your dreams — and will come back for more!