Absolutely Stunning Siding Ideas for the House Exterior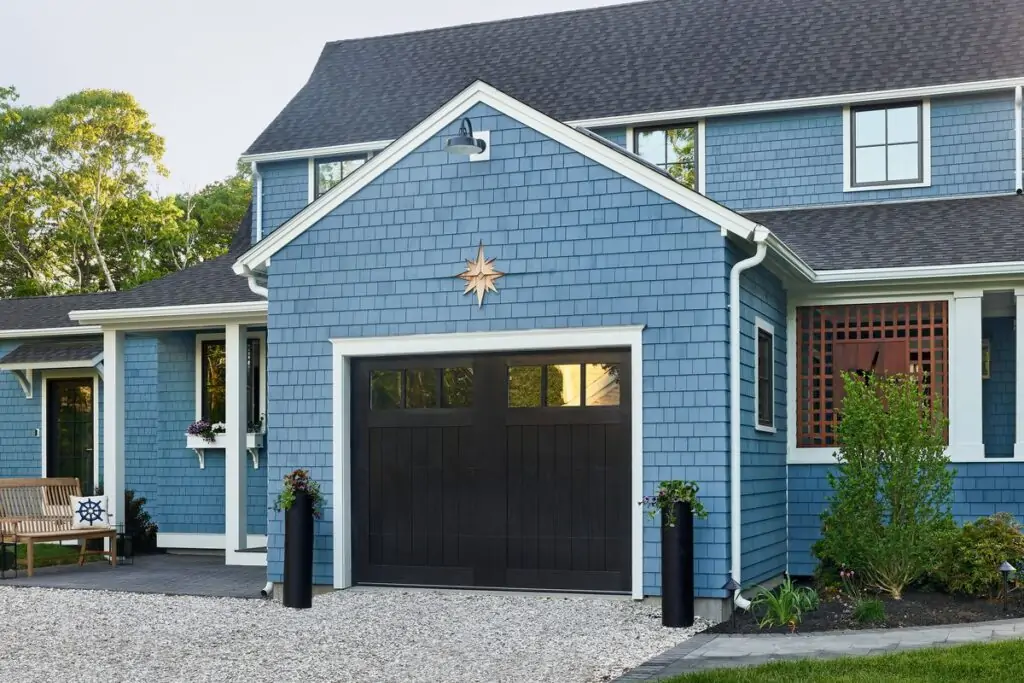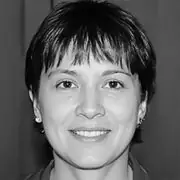 Why do many homeowners use siding ideas for their house exterior when they can simply paint it? It is because of the preventive effect and stylish appeal it offers which make people look at your home in awe.
After the roof, the only other component that protects your property against adverse weather conditions is the wall siding. Then again, even more than its protective effect, wall sidings also help improve your home's exterior appeal. It's no wonder why many homeowners use siding designs for their front house to add curb appeal to their home's exteriors.
Want to give your home's exterior the attention it deserves but can't find a good design with the right wow effect? Continue reading to find some unique house siding ideas that will make your home exterior look refreshing.
1. Try the Trendy Trim Designs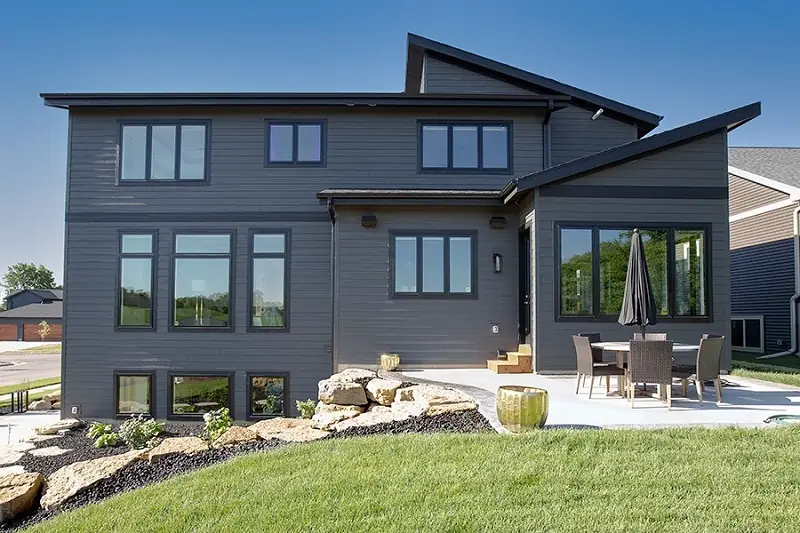 A trim is versatile decorative framing that works for doors, floors, ceilings, and even walls. On your exterior walls, it highlights the architectural features of the wall, from the shutters to the front door, roof, and window.
The simple way to make trims work is to add them strategically all over the walls or as an accent to create the eye-catching contrast that gives your home the love it deserves. Trims, no matter how long or short, will always look neat and have that precious air of minimalistic beauty that most designs won't offer.
2. Play with Patterns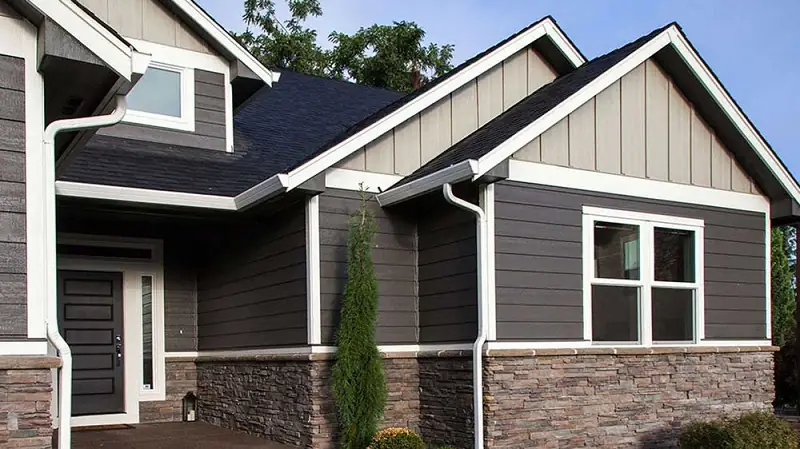 Patterns often look staggering since they are a mixture of different styles. Yet, the beauty of using patterned siding ideas for the front of the house is that they help you create looks people fall in love with immediately.
From contrasting materials to mixed designs or sidings with multiple textures, playing with patterns will help you create an interesting texture-filled focal point so that your exterior walls look lively and also emphasize the hidden value of your home.
3. Try the Popular Board and Batten Accents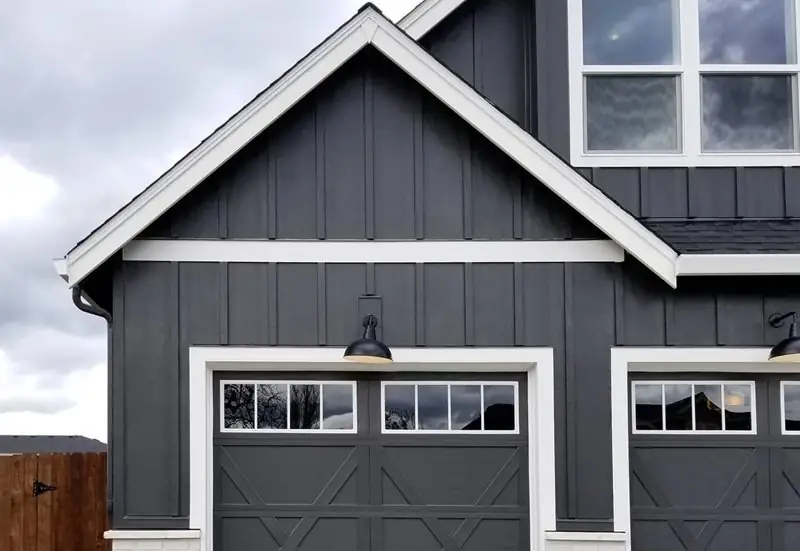 Board and batten siding ideas for houses were the earliest forms of exterior sidings used by homeowners. Yet, they are still in trend today because while the design looks rustic, it still provides a refreshing look to your home's exterior while simultaneously making your home appear taller and wider.
If you live in a city with intense environmental conditions, this idea will benefit you the most because board and batten materials are often durable and long-lasting. However, it may cost a fortune since you have to consider installation and the time involved.
Either way, board and batten siding ideas for ranch homes are timeless beauty and won't make your home lose its appeal no matter how long you use it.
4. Use Vinyl Materials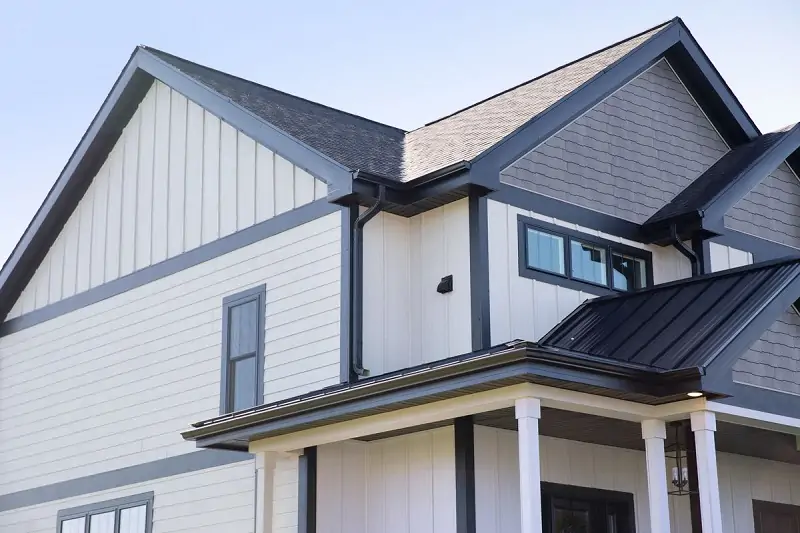 Vinyl is an extremely popular material. It is one of the better siding ideas for the home because of its budget-friendly advantage. ,.
Yet, the major reason we love vinyl sidings is that they come in various colors, making it easy to suit the color scheme of your home's outer walls. While vinyl is a synthetic material, it is pretty durable, weather and moisture-resistant, and won't fade or scratch easily. So, you can expect your residential property to retain its pristine look for a long time.
If you have a colonial home, vinyl will be the best material for your walls and roof. Vinyl siding ideas for colonial homes are an excellent way to give them a refreshing touch while increasing their resale value since vinyl is durable and long-lasting.
5. Metal Looks Good on Mobile Houses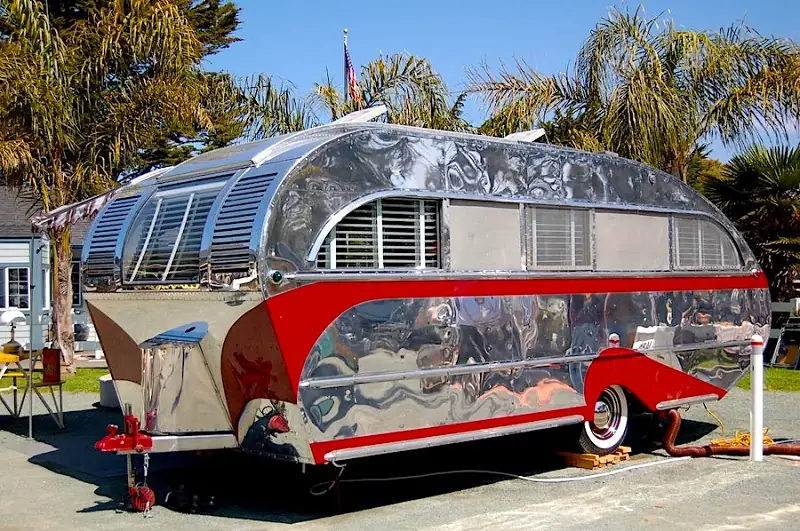 A mobile home may seem small since it is only 320 square feet. But, since it does its job of shielding you from the elements, putting in the effort to improve its outer curb appeal is essential. All you need to do is find siding ideas for mobile homes that actually work.
The most common decorative materials homeowners use to achieve this is metal, whether steel or aluminum, especially as both of them last long, are durable, and are easy to install. Investing in metal accents for outer wall sidings also means you can also use metal panels with unusual baked-in colors and textures.
The only downside to using steel or aluminum is that they are expensive. While they offer exceptional effects that promise sturdiness and durability, they can cost a fortune to set up.
6. Stone-Clad Exterior Walls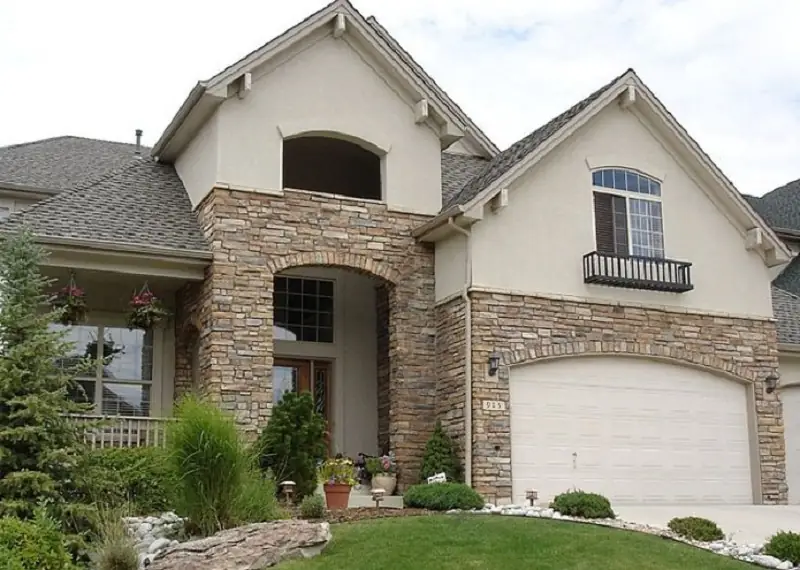 Many homeowners give the roof of their cape cod home more priority, leaving the outer walls looking dull and lifeless. Stone siding ideas for a cape cod house make your traditional 80's cottage-looking dwelling look high-end.
Pro tip: If you use full-wall stone ideas for siding, the exterior of the house can make your outer space look really traditional and busy. So, if you want to make it blend with today's trendy themes for modern homes, chances are that a full-stone wall is not the best option you have. Instead, strike a balance by adding texture to the vinyl roof and trims to the walls to elegantly elevate your home's look.
7. Play with Colors…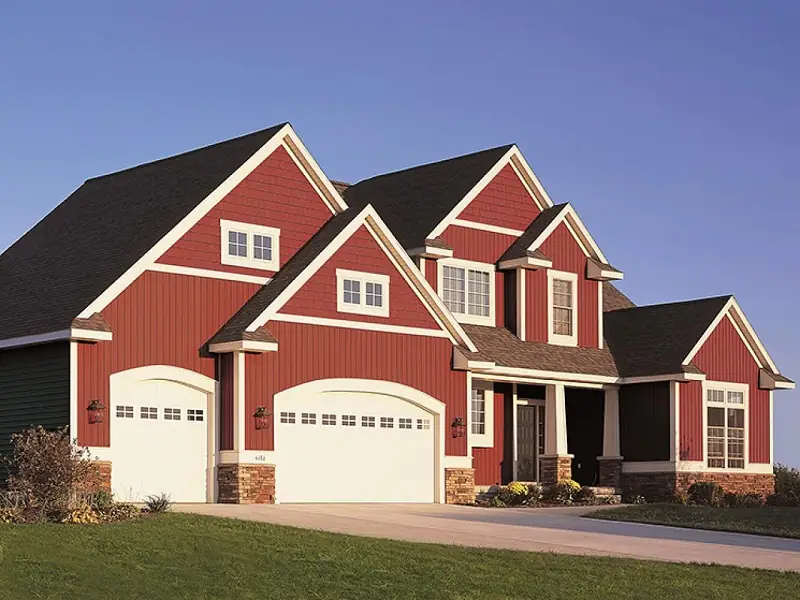 Some materials are expensive, especially when you intend to use them in large quantities. The good news is that you can cut down on expenses by simply painting the walls using varying color palettes. Still, there's a catch.
Most colors, especially bright colors, won't work on your exterior walls. You want to leave any catchy paint scheme for the interior walls. Also, use colors that match your roof, windows, and other outer architectural accents so your outer walls won't look too busy.
8. …Or Mix and Match Materials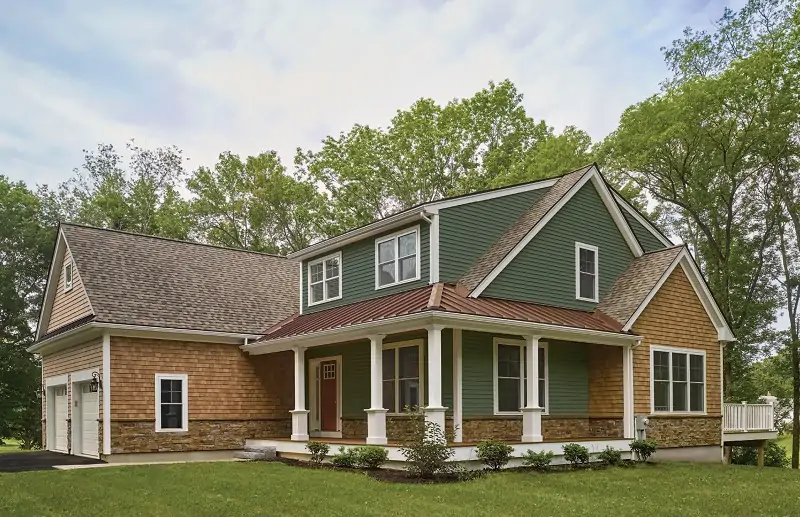 There's no universal rule which states that you need to cover the outer walls of your house using only one style of material. When you stay in a split-level home or want a unique accent that makes your house walls look luxurious, the coolest siding ideas for split level homes that make your space stand out is to mix and match your materials.
FAQs
In this section you will find the answers to the most common questions.
What Is House Siding?
It is an external wall with high-end decorated materials that improve the architectural style of your house. It utilizes materials that protect your home's interior from harsh climate conditions while also serving as an additional layer of insulation. Besides this, it increases the resale value of your house.
What Siding Works Best on a House?
There are, really, many excellent house siding ideas. The design of the house needs to depend on your goals and how much you are willing to spend. To decide the best option that works best for your house, consider the following:
What is your home's architectural style?
Do you live in a city that experiences extreme climate change?
Which option demands the least maintenance?
What is the size of your budget?
These questions make it easy for you to select a good option in sync with your budget, location, lifestyle, and preferences.
What Material Works Best for Siding?
When it comes to choosing decorative accents for the outer part of your house, you want something with a long lifespan, sturdy and durable. Most materials like board and natural wood require regular maintenance to work effectively. Others, like metal, won't require constant upkeep to perform well.
On the other hand, some materials are more expensive than others. For instance, vinyl is budget-friendly, while aluminum and steel are not. Hence, they will cost a fortune to install. Then again, you want to choose the best material for your location. If you live in a region with intense wind, sun, heat, cold, or moisture, always choose durable and long-lasting materials.
All in all, the best siding material is vinyl. It has a lifespan of twenty to thirty years, is low priced, very energy efficient, and is available in many different colors.
Conclusion
If there's any part of the house that determines the impression people get of your home at first glance, it is the exterior part. Hence, you want to keep it looking good at all times. From using trims to board and batten, playing with patterns and stone, or materials like vinyl, metal, and stone, these siding ideas for the house will help you get a truly timeless look for your house's exterior.