11 Storage Ideas for Yarn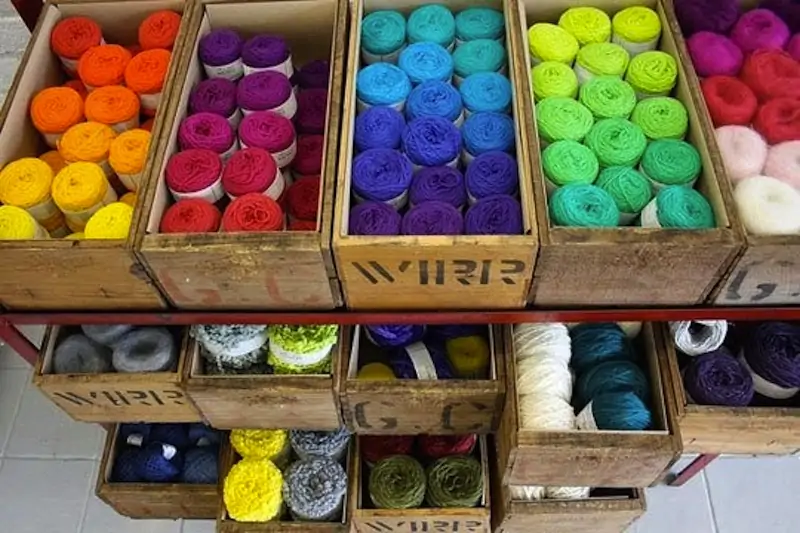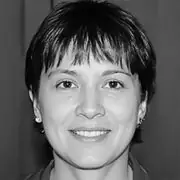 Like every other part of your house, your craft room needs to be kept organized to make finding things easy. Storage ideas for yarn ensure that your balls of yarn and places you store them in are well-organized to keep the knitting wool tangle- and dirt-free.
Now that you know this, the next question on your mind would probably be where to store yarn? While most enthusiasts prefer cabinets and drawers to store their yarn in, there are more ways to keep your crocheting materials organized than using these simple yet boring options.
Think of your craft room as an extended layer of your yarn and storage options as a way to decorate the room. So, rather than using cabinets and drawers, creative ideas like colorful pegboards, rolling carts, and repurposed bookshelves are some excellent organizational hacks you can use.
If you love crocheting, this guide will teach you how to store yarn in small spaces.
What Is the Best Way to Store Yarn?
There is no single right way to store your balls of wool. If you are considering the DIY route, how you organize the balls of yarn will depend on the available space and materials you have in your craft room. But you need to get creative to make your storage ideas work. Regardless, here are some effective ways to keep your knitting materials safe.
1. Use a DIY Pegboard on Wall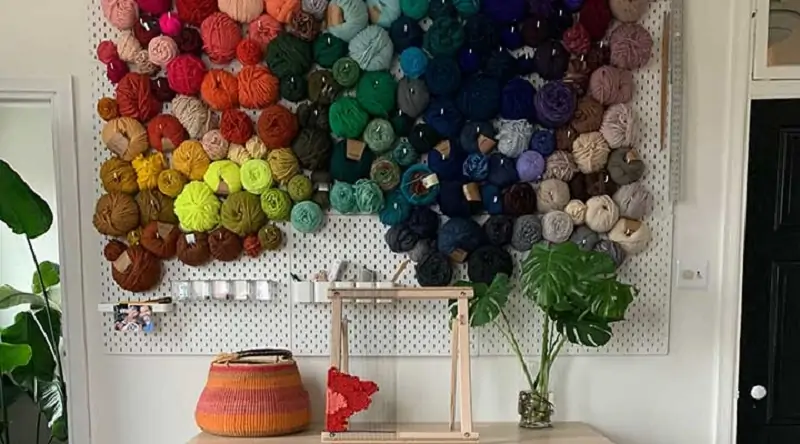 One of the best yarn storage ideas for small spaces is to design a pegboard to hold several balls of wool at once. The good thing about this storage space is that it keeps the floor of your craft room free for easy mobility. Plus, it ensures you have enough space to work on your hobby.
The pegboard store system is one of the most trending storage ideas among crocheting enthusiasts today because it keeps all their knitting materials in one place while ensuring they are tangle-free and do not compromise their color.
We love this picture because it looks beautiful and keeps your balls of wool off the ground. Also, they are very easy to reach. Last but not least, you will undoubtedly love this DIY idea because it is not expensive.
2. A Wine Cabinet Could be a Versatile Option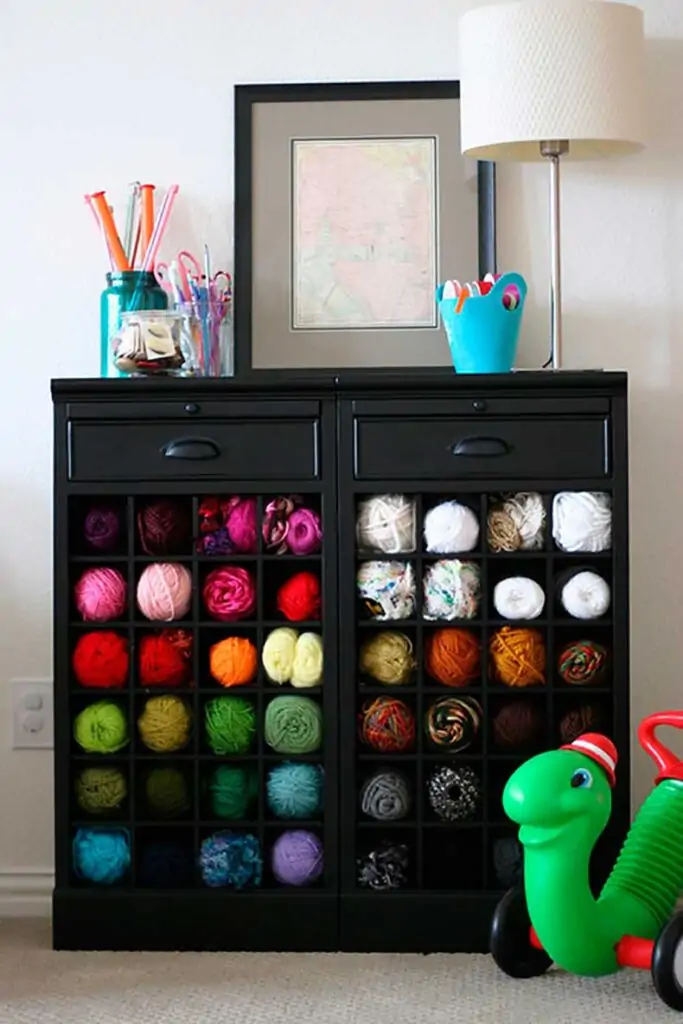 If you are considering wall storage for your knitting materials, a cabinet is one versatile storage idea that will often pop up first. The simple reason is that cabinets are easy to access and make finding things easy. But before you spend lots of money making a new cabinet for your craft room, consider using an old wine cabinet to organize your balls of wool.
3. Use Wooden Crates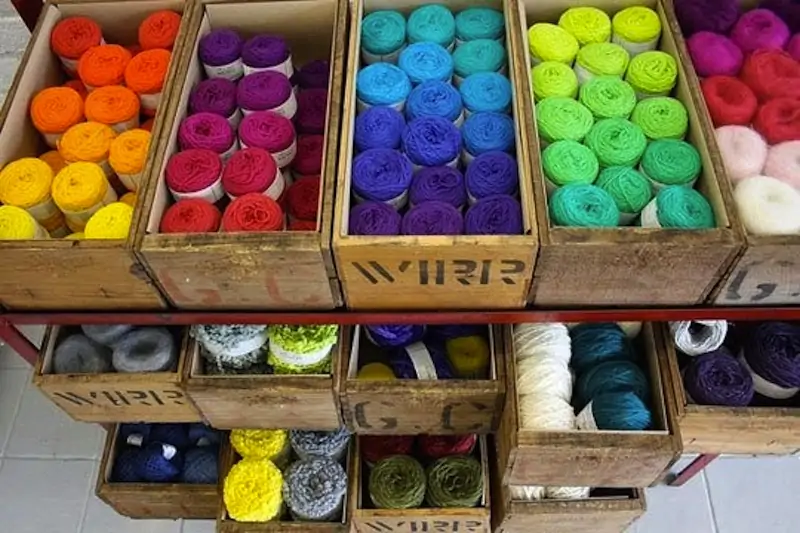 If you have no wine cabinet at home and don't want to spend a considerable amount of money crafting one, then opt for wooden crates. This is one of the best ideas for yarn storage for the bold, minimalist and nature lovers because it gives your craft room an earthy and rustic feel. The best part of the idea is that you can put it into action in many ways, from hanging wooden crates on the wall in a shelf-like format to arranging them on the floor and/or perched on the table.
4. Transparent or Colorful Large Vase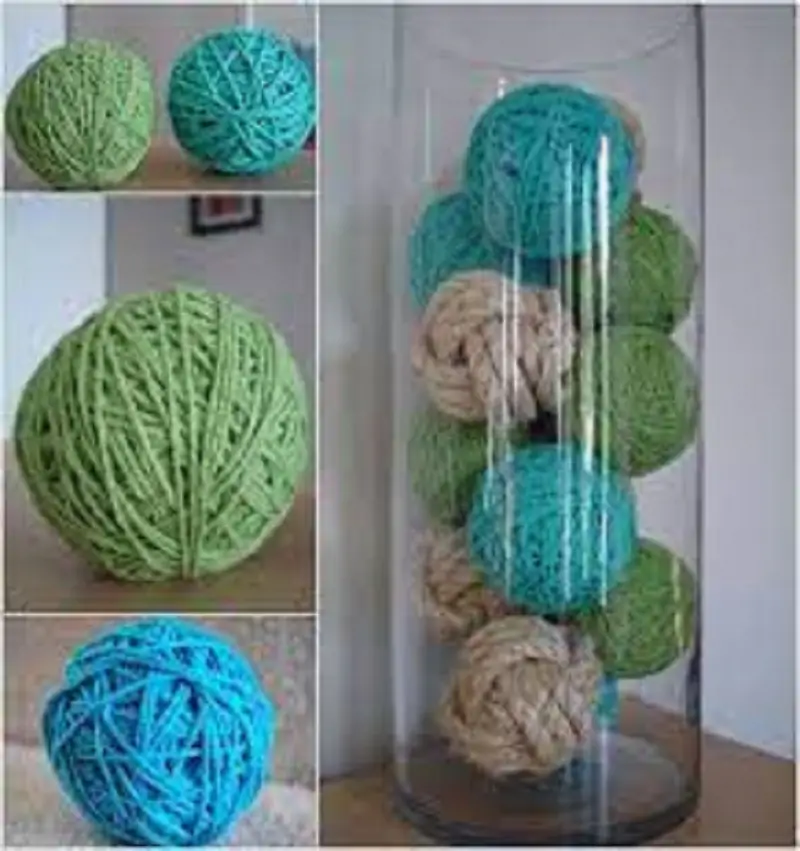 If the wooden crating ideas won't work well for you, another good route to consider is using a large vase. An oversized vase is an obvious choice because it offers a large space for your knitting material. What's more, you can make such a vase out of any plastic container. Simple DIY yarn storage ideas like this one are a great decorative piece for your craft room because vases always carry designs that make them stand out. You could use a transparent vase that makes it easy to locate the color you need or one with a colorful design.
No matter the shape or size you pick, large vases are also good storage options because they are built with timeless materials that make them ageless. All they require is some little cleaning to get them sparkling again.
5. Bookcase Storage Ideas
Apart from cabinets, a bookcase can also be a versatile option to store large skeins of yarn. It is space-saving and minimalist and gives your knitting room a stylish modern setup. Plus, you won't have to spend money crafting new wooden storage containers.
This bookshelf is simple but with the colorful knitting wools arranged on it, the artsy appeal improves. Regardless, whether you plan to organize your knitting materials by color or not, using a bookcase is always a beautiful, stylish and modern option for your craft room.
6. Old Suitcases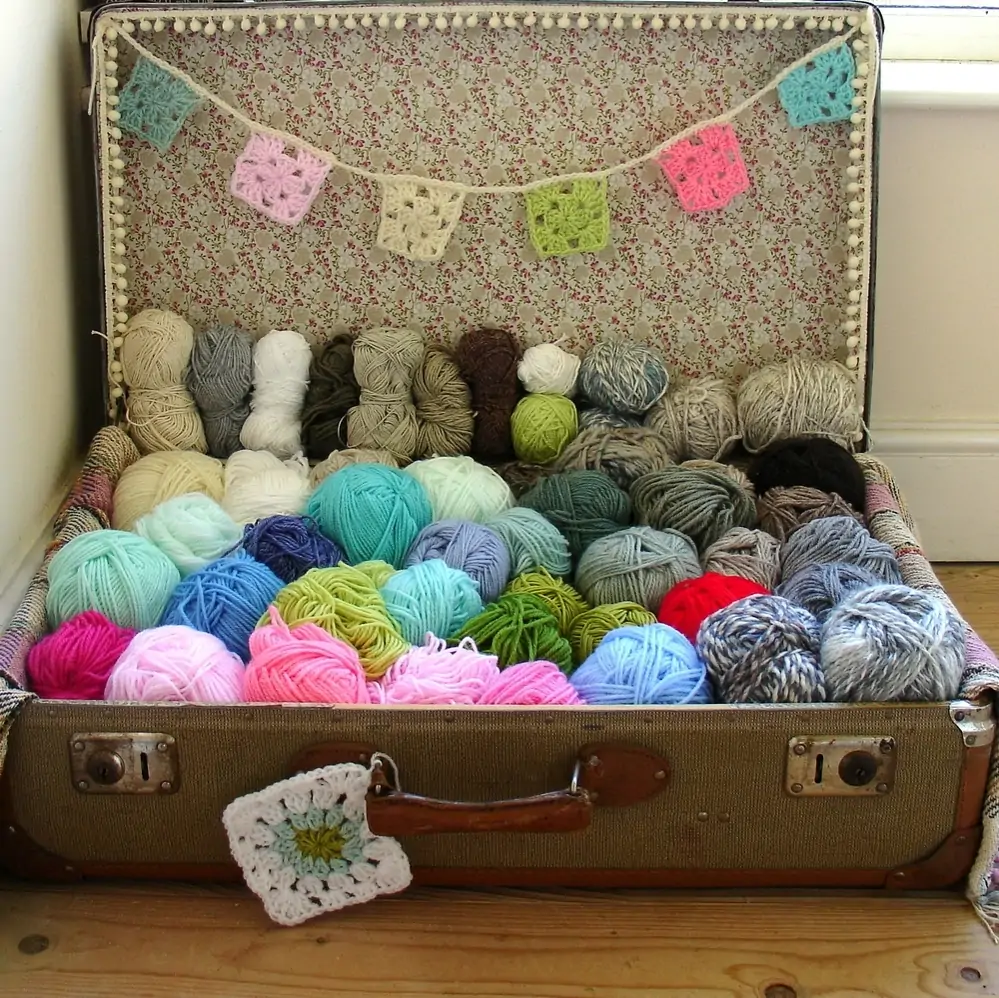 If you've got a lot of knitting materials in your craft room and won't use them anytime soon, stashing them in an old suitcase is another creative way to prevent a messy, tangled, and dirty-looking yarn.
7. Bohemian Crochet Hammock Ideas for Yarn Storage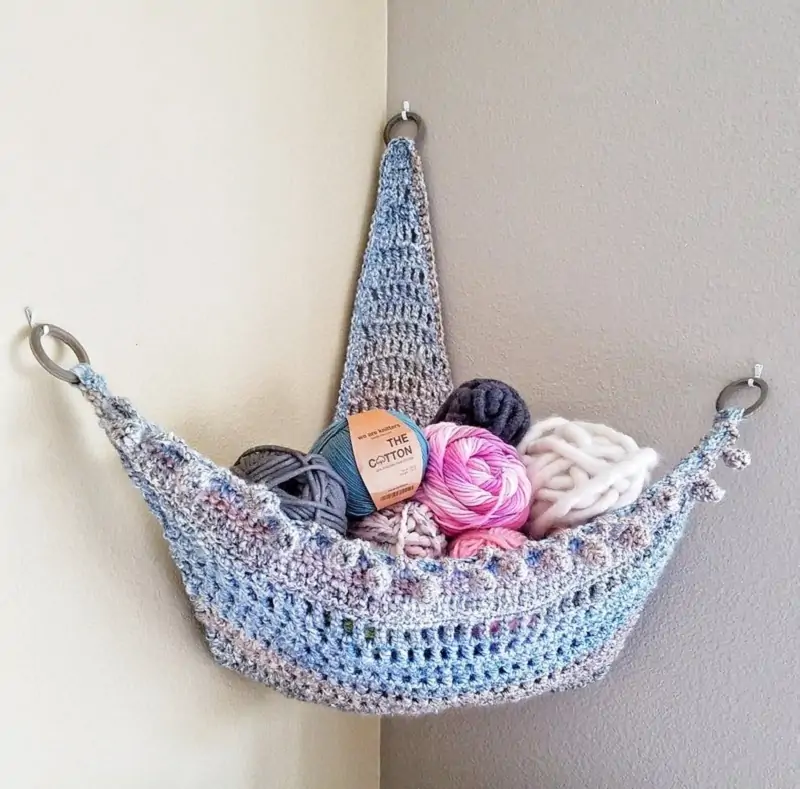 While hammocks are used for camping or in the outdoors for relaxation, leisure, and resting, they can also serve as a protective bed for your yarn when you arrange them properly.
This hammock is definitely a favorite for us because it is beautiful and ideal for small rooms.
8. Create a Unique Shelving with PVC Pipes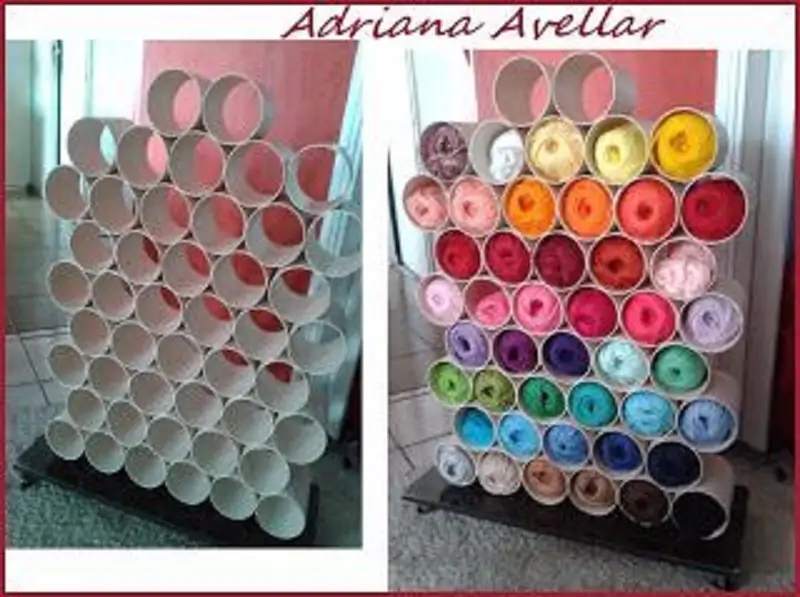 This DIY storage idea might seem impossible to put into practice, but it really isn't. All you need to do is get some PVC pies and cut between 10'' to 15'' in the same shapes. Then use hot glue to hold them together to form your artsy pipe shelf. This could be one of the best ideas for yarn storage because it would not cost a fortune, and you can easily do it yourself. The compact space of the PVC pipe means your knitting wool will sit nicely in it without tangling. On the other hand, the shelving format means you can stash as many yarns as possible. This storage idea also allows you to arrange your knitting wools colorfully.
9. Use an Egg Carton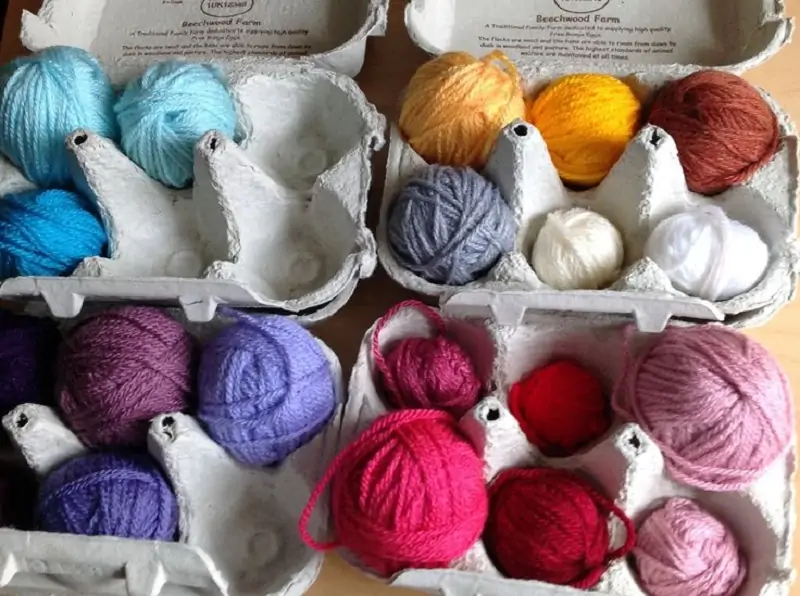 Who said an egg carton is only good for storing eggs? Whoever said so got it wrong because egg cartons will help you keep your little balls of yarn safe, just like the eggs. Simply get an empty egg carton and put the smaller wools in it. Then, cover and place them where moisture won't enter.
10. Movable Cart Ideas for Storing Yarn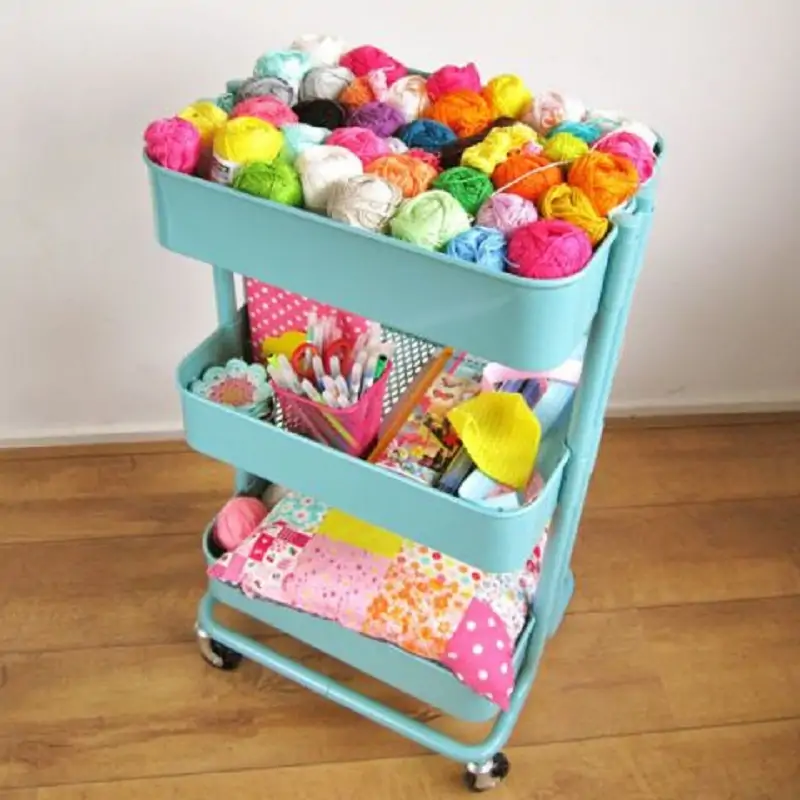 Another good way to store your crocheting equipment is to use an IKEA rolling cart to create moveable storage.
One reason we love this moveable cart idea is that it is easy to park the cart right next to your knitting chair and it won't take up much space. It is also easy to move, so no matter where you chose to knit, you will have everything you need right beside you.
11. Repurposed container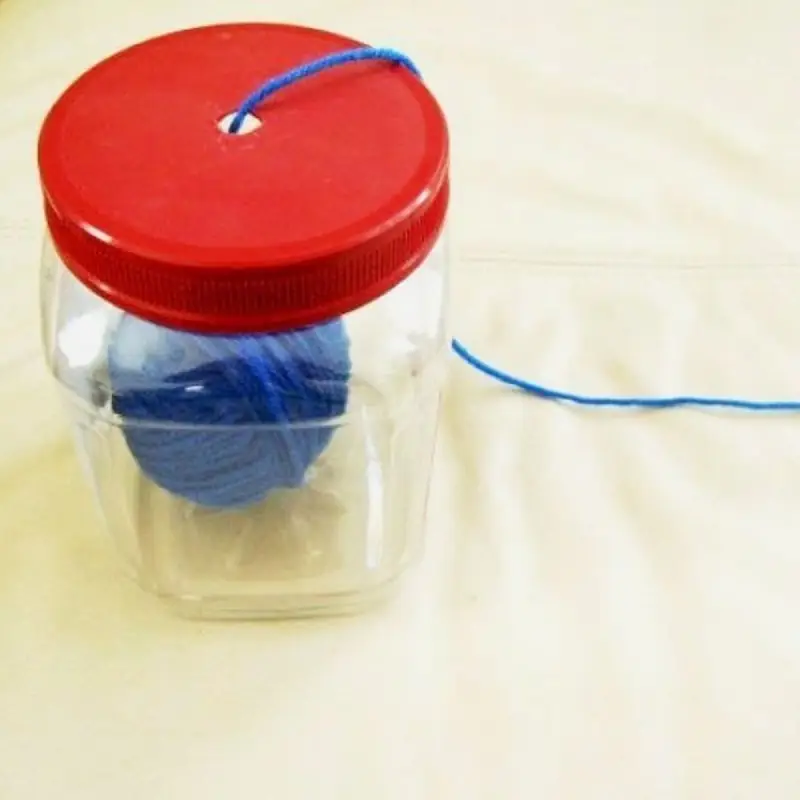 Like the egg carton, empty containers also help you hold your knitting material. If you don't have any empty can at home, ask friends and family or neighbors to get an empty coffee tin or any other empty container to store your knitting wool.
FAQs
Can I store my knitting wool in a plastic bag?
When finding the best storage system that will work for your knitting material, always remember to stay away from plastic bags. The simple reason is that they are made of fiber material, meaning they can hold moisture when left in a place filled with water or moisture.
When moisture seeps into the plastic bag, the chances are that mold will begin to form on your knitting fibers and damage them. In short, your yarn needs to breathe, and keeping balls of it in a plastic bag does not allow this. Rather than plastic bags, use canvas bags. And if you have no other option other than a plastic bag, ensure that you don't place it on a damp floor.
Is it safe to keep my yarn directly under the sun?
You need to make sure that you only store the knitting wool in a climate-controlled environment. A sun-filled room may be more convenient when knitting or crocheting, but it is never a good option for your knitting materials. Placing them directly under the sun can make the colors fade and even weaken their fiber. If you plan to use them in a hot space or directly under the sun, ensure you keep them in a non-clear container to block direct sunlight.
Conclusion
How you store your knitting materials will vary for every crocheting or knitting enthusiast. All the methods listed here, from the DIY pegboard to the wine cabinet, wooden crates, large vases, bookcase, egg carton, PVC shelving, suitcase, bohemian hammock, coffee can, and moveable cart can be fully relied on. What's more, there is no need to limit yourself to only one option: combine them as you like. So, if you have a messy craft room, it's time you resolve to keep a well-organized and accessible space with these creative storage ideas for yarn.