13 Storage Space Ideas for Awesome Small Bedrooms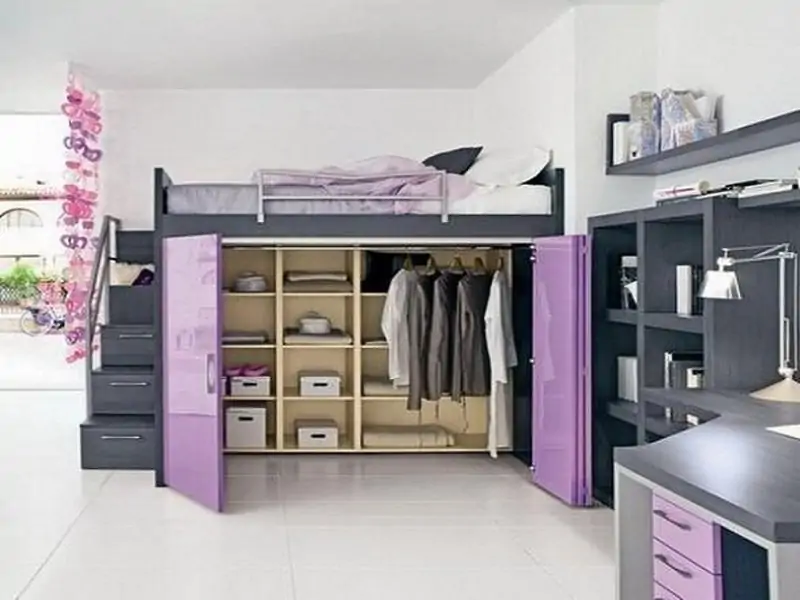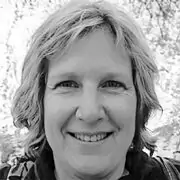 While comfort is paramount, it is equally important to look for storage space ideas for small bedrooms. This not only helps in keeping the bedroom decluttered but also makes maximum utilization of the area. Let us have a look over some of the best space saver ideas for small bedrooms.
Apartments are getting smaller, and your stuff is getting more. So how do you manage? Gone are the days of almirahs and racks. Now, all you need is some creativity and ta-da! Your bedroom has ample storage provisions regardless of its size. Here, we are presenting to you some of the best storage ideas for small bedrooms:
1. Use an Amazing Bed With Units
You can find several beds with built-in cabinets under them. They are large enough to keep your pillows, mattresses, quilts, and other large items. You can also customize them as per your need. Another hack with these beds is to have drawers where you can keep your daily use things like clothes, socks, and shoes. This way, all your items will be organized without making the room look overcrowded.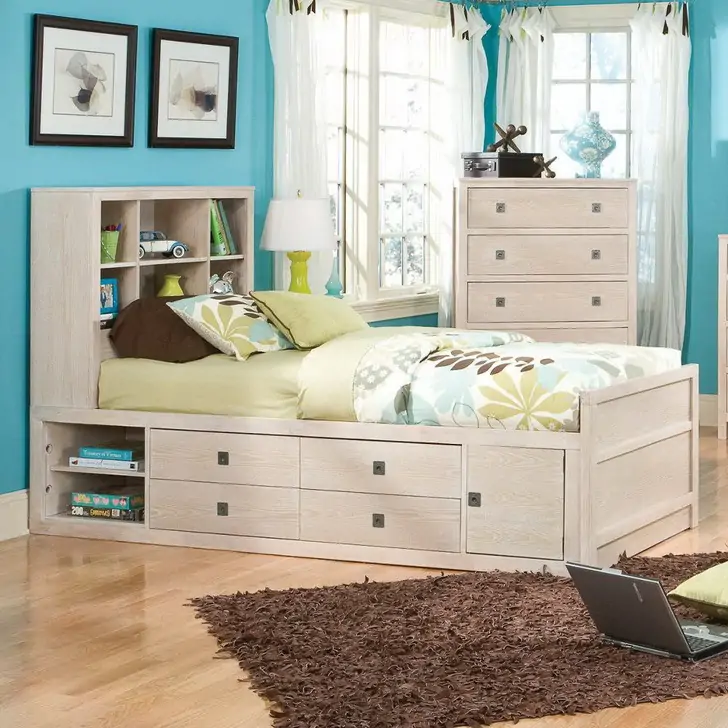 2. Wardrobes With Sliding Mirrors
One of the must-haves in a bedroom is a mirror as well as a wardrobe. But what to do if you have area constraints and need storage ideas for small bedroom closets? Just build a wardrobe on the walls and put mirrors over them.
This will give you dual benefits. The mirrors will make the room look bigger and brighter, while the wardrobe will help you keep all your stuff organized. It will save you the cost of buying two different bulky pieces of furniture and will offer better room management.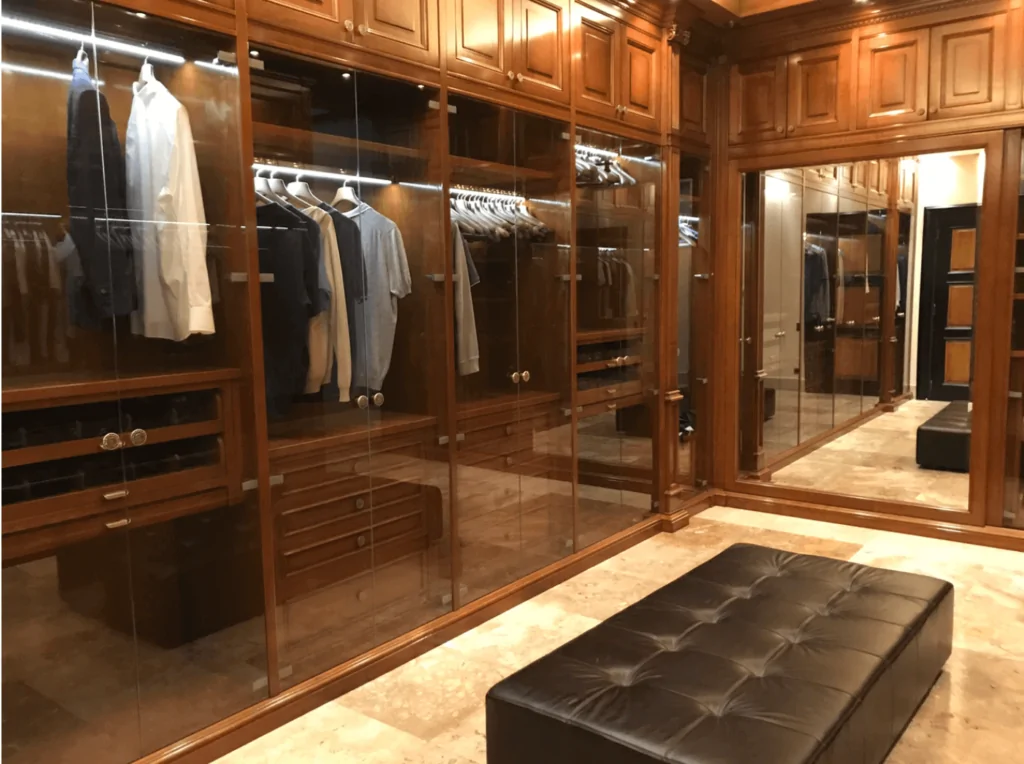 3. Elevated Bed With Dressing Space Underneath
If you are into DIY storage ideas for small bedrooms, this one could be your baby. Divide the room into three equal parts vertically. Make a dressing area high enough to accommodate you. You can add sliding doors with racks, rods for hanging clothes, racks for storing different stuff, and so on. You can find inspiration for creative storage ideas for small bedrooms on numerous online platforms.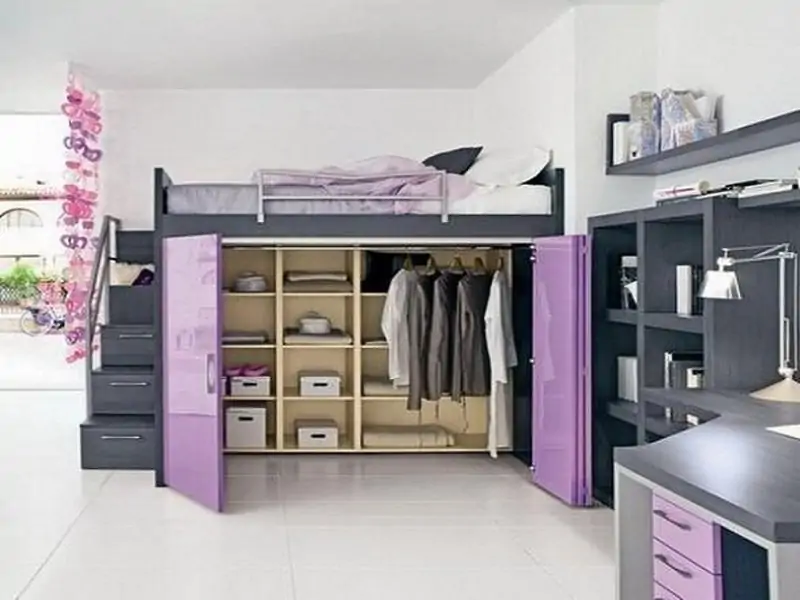 4. Use Foldable Tables With Storage Areas
Post-COVID, all the work has invariably shifted to your cozy nook, and that made the table an indispensable part. Now, having a table eats up large space, and it also has no storage benefits. You can find lots of wall-hanging foldable tables online.
The space is large enough to keep all your office supplies. You can fold it up after you are done with your work. It is one of the best cheap storage ideas for small bedrooms.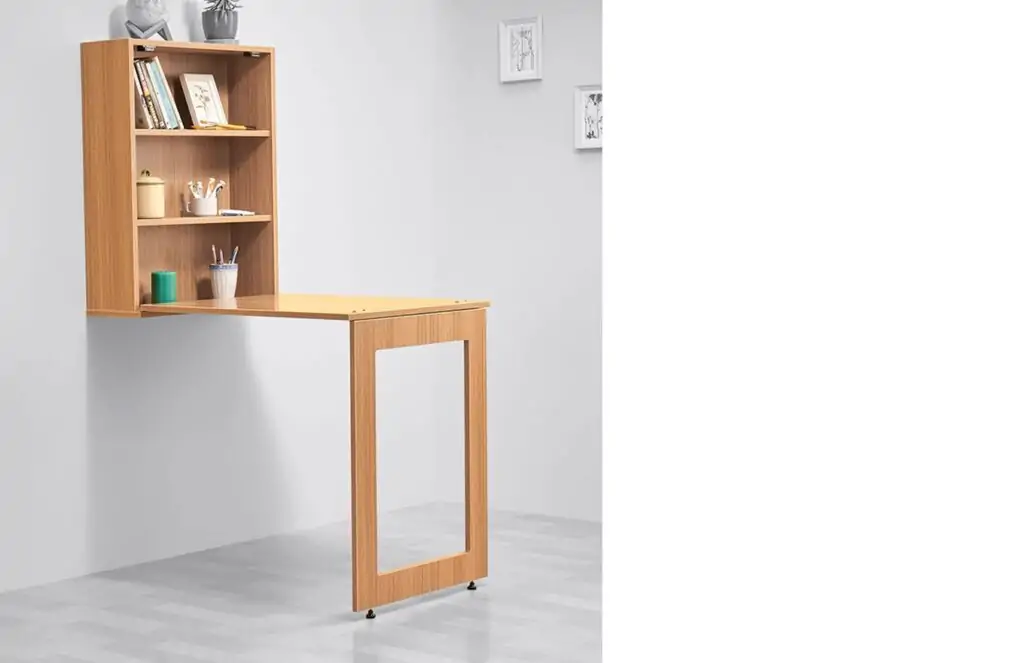 5. Use Hanging Shelves For Corners
In most bedrooms, corners go wasted. But when you are looking for storage ideas for a small master bedroom, no space should go unattended. Add hanging shelves there for keeping different things. You can choose either the open shelves for decorative items or go for closed cabinets. Both options are available in the market as well as online.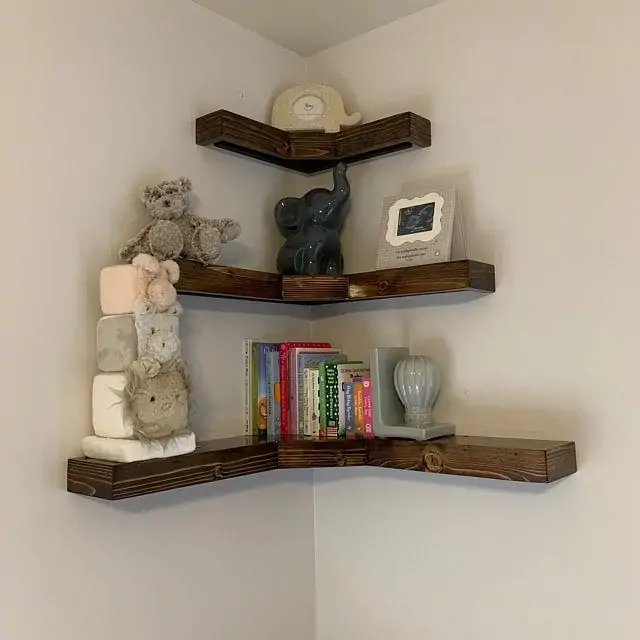 6. Use a Glamorous Storage Bench
Having a bench elevates the aesthetics of the bedroom, giving it a rich, regal look, and when you are looking for storage ideas for small bedrooms on a budget, this proves to be a boon. You can find all designs of such benches that will serve a dual purpose. Just store all your things under it and use it for sitting.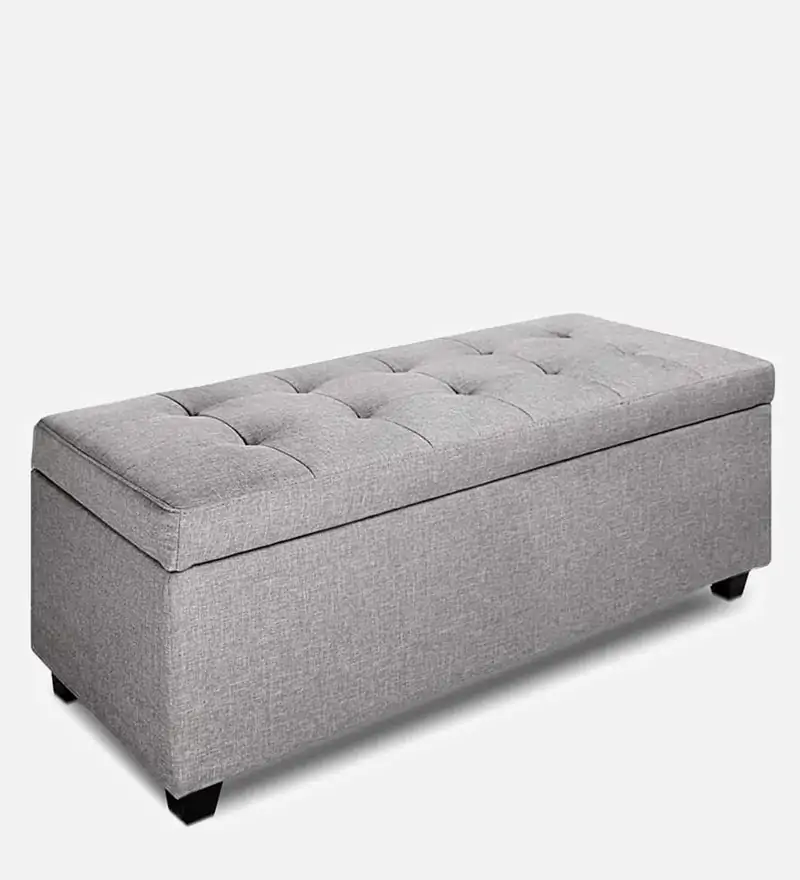 7. Make Cabinets Surrounding the Window
You will observe that the area surrounding the windows often goes unutilized. Adding shelves and wardrobes around it enhances its beauty and use as well. Just add a seating area along with the window while making depot spaces around it. The space turns out beautifully. It is perfect for relaxing. And if your window offers beautiful views, we bet you will never want to get off of it. It is one of the reasonable small bedroom ideas to maximize space.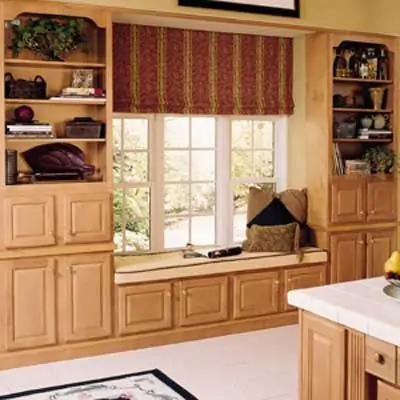 8. Use Laundry Basket Cum Tool
We all agree that laundry baskets are our saviors. During the hectic mind-numbing working days, these baskets hold our dirty clothes. They are perfect for collecting a week's load of dirty laundry, making cleaning them easier.
You can up your game by using laundry basket cum tools. They will add seating space in your bedroom all the while storing the dirty clothes. You can find them easily in online stores.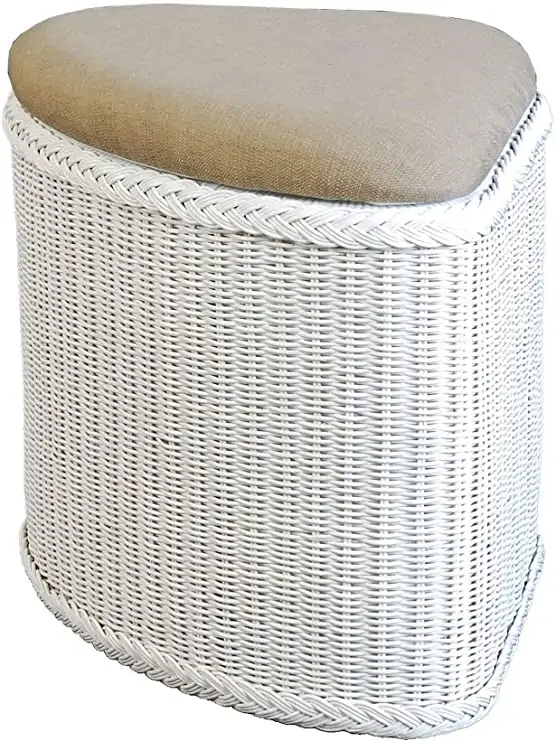 9. Use Floor Lamps With Shelves
No doubt, floor lights or table lamps are an essential part of a cozy bedroom. The conventional models are space-consuming. So, go for the ones with built-in shelves. They will make the room look cozier while letting you arrange your stuff beautifully.
Be sure to choose the model that accentuates your space well. These lamps come in all shapes and offer different heights. Like, you should go for the triangular model if the corner space is unused.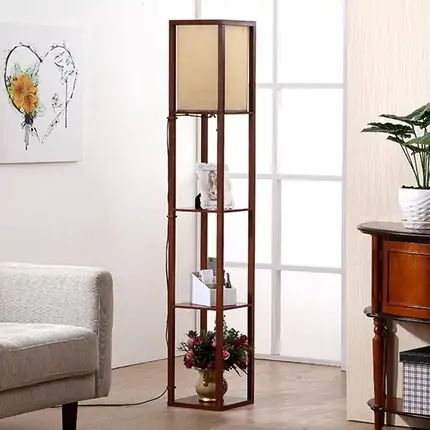 10. Add Over-Door Storage Racks
While the bedroom seems to be the place meant just for storing stuff, the fact is, you spend 95% of your time there. And that means most of your things are lying there. For a clutter-free room, you need proper space for all things. Here, we are dealing with tiny bedrooms and that needs us to be creative with the depot spaces.
Adding a shoe rack or any unit for miscellaneous things will make the room look bulky. So how do you maximize storage in a small bedroom? You add racks over the door. You can easily find them online or in brick-mortar shops.
You can use them to store your shoes, purses, keys, magazines, and almost everything. They are affordable and add a chic boho look to the room. If you are a plant-lover, adding small pots will make the room look greener.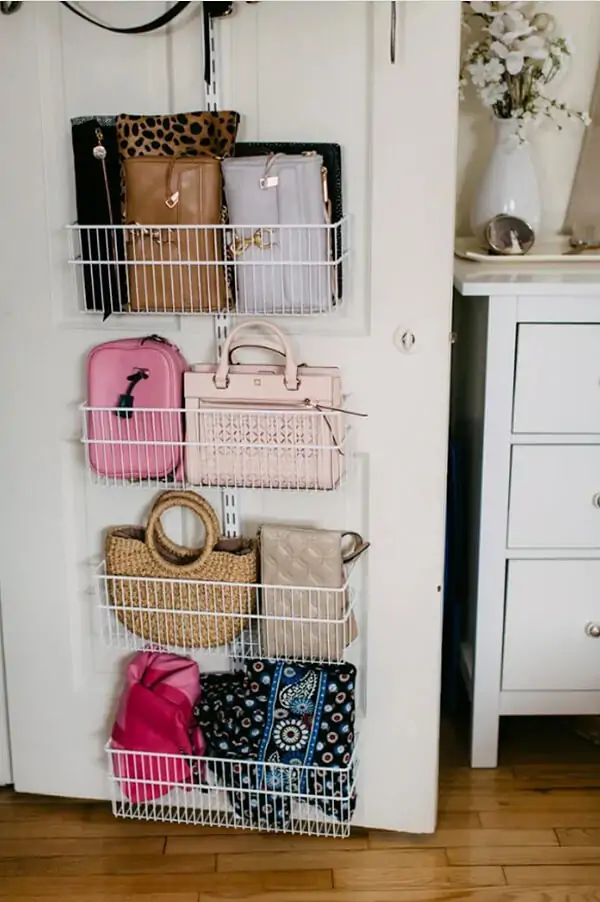 11. Use an Exclusive Wall-Hanging Dressing Unit
Your makeup supplies, jewelry, and everyday toiletries need a proper dressing unit. While the dressing table looks beautiful in a big bedroom, it can be bulky furniture to keep in a tiny bedroom.
So, it will be better to go for a wall-hanging dressing unit. And if you are looking for storage ideas for a small bedroom without a closet, this can be your best pick. When choosing such a unit, you should pay attention to the size of the mirror and be attentive while installing it.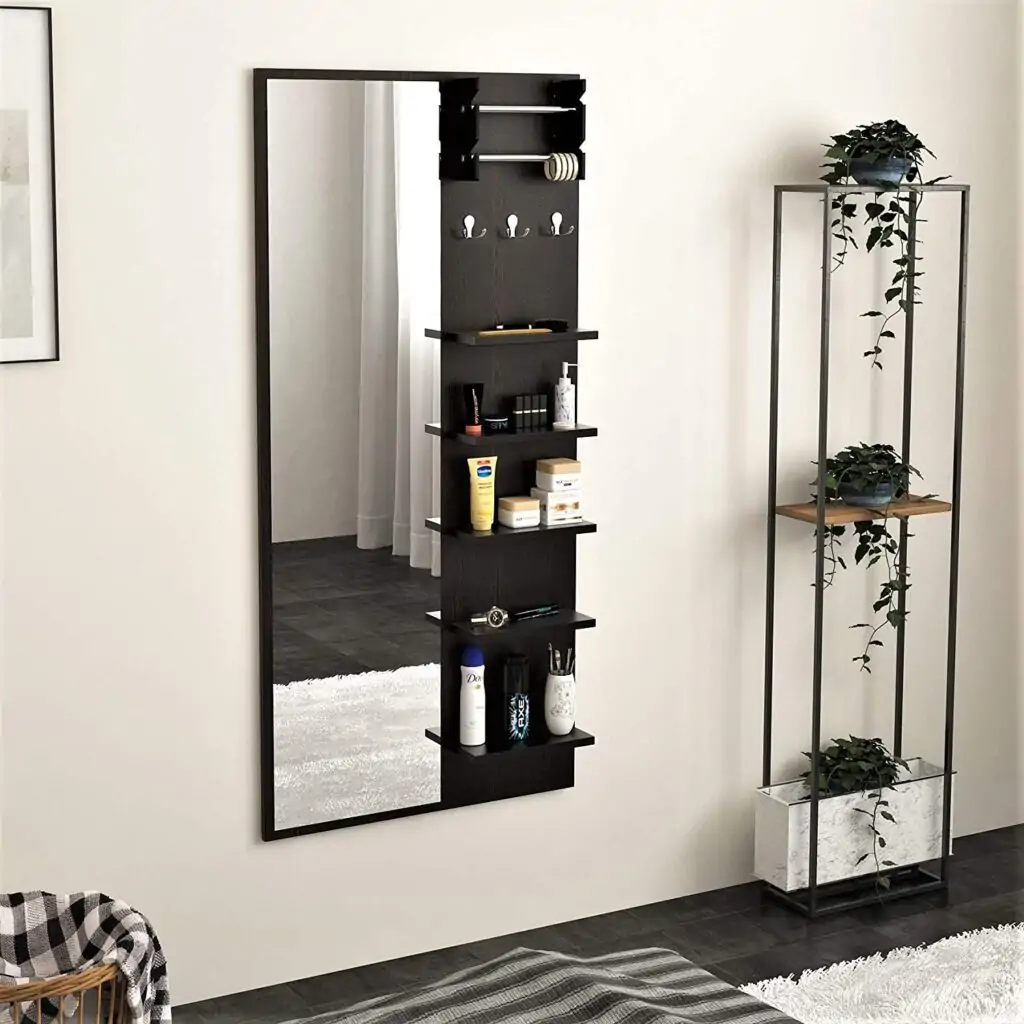 12. Steel Frame Clothes Hanger/Coat Hanger/Umbrella Hanger
Have you ever wondered why your bedroom chair is always full of your clothes? Because you don't have a proper place to keep your worn clothes. Now, you cannot add an elaborate frame for that. So, go for a sleek design. Choose the design that fits best in your room without eating up the space. If you are looking for clothing storage ideas for small bedrooms, these can prove to be quite useful.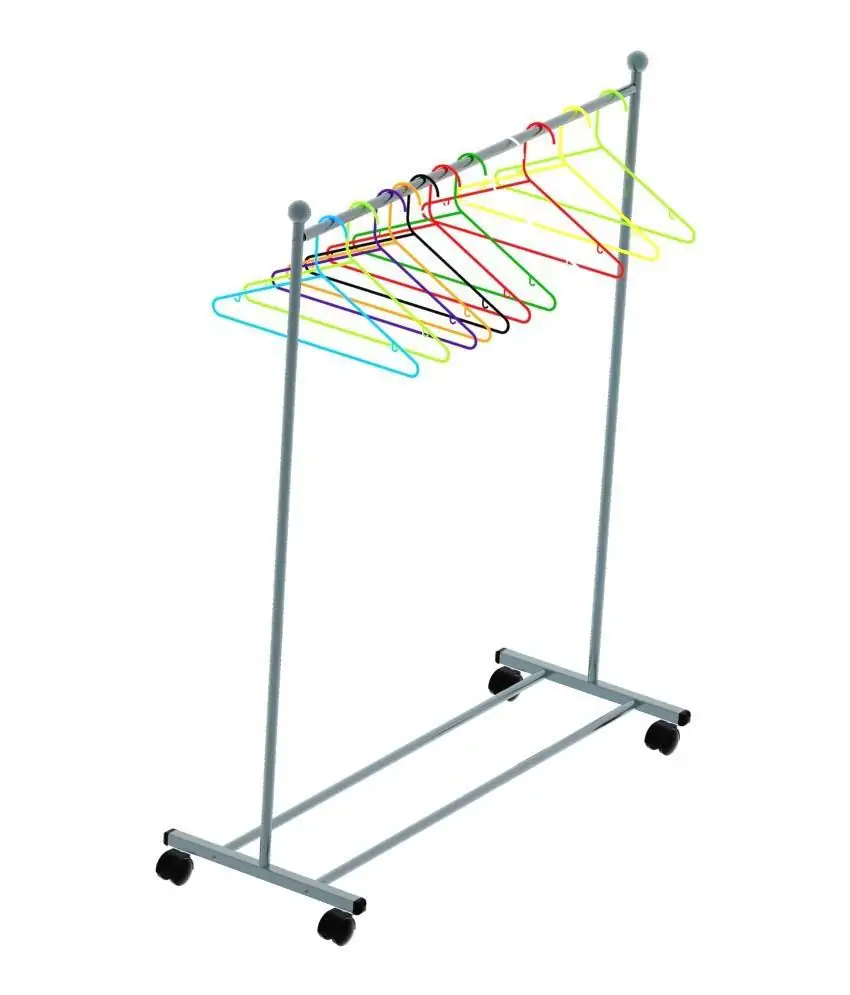 13. Go For the Wall-Mounted Bed
This idea goes best for studio apartments and small apartments. The market is now totally dedicated to space-saving furniture. One of the best finds is a wall-mounted foldable bed. Supported by levers, you need to bring down the bed and after using it, just push it back into the wall. This makes your room look practically empty.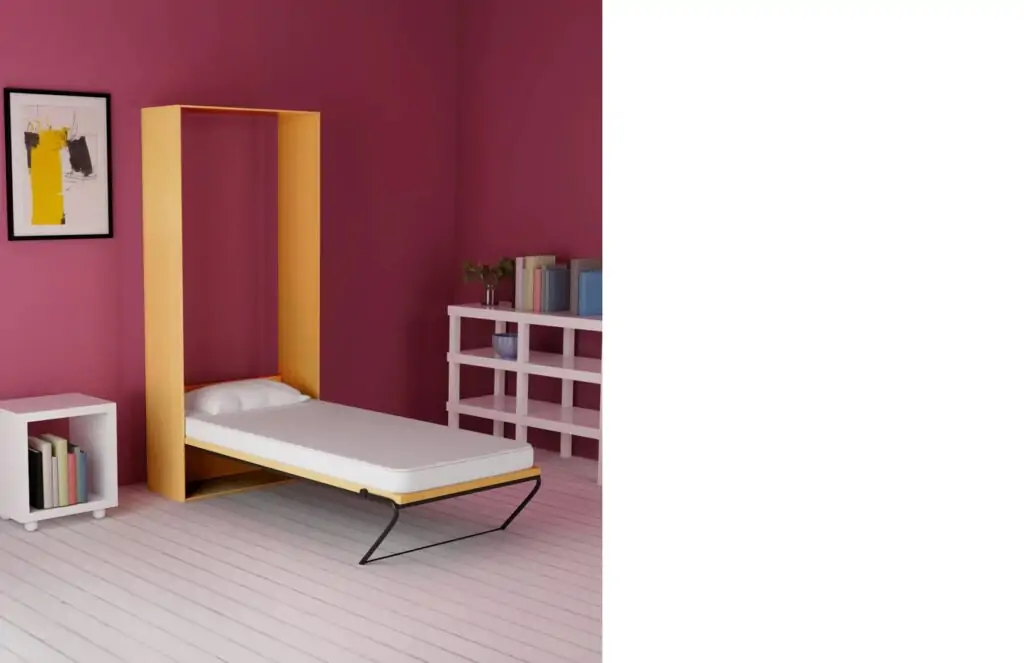 Why Is It So Important To Keep Your Bedroom Planned?
While designing the house, people seldom pay attention to the proper provisions. In the beginning, everything seems to fit anywhere. But with time, when your belongings keep on piling up, even a tiny stool seems to be cluttering the room. The best way to deal with this aftermath is proper planning.
If your bedroom is small, look for various ways to increase the area for keeping things. The Internet is an amazing place to find such storage and organization ideas for small bedrooms. And when you have dedicated DIY stores, you are always just a few steps away from your customized furniture. Small bedroom storage ideas from IKEA are a boon to those who are struggling with space management.
How Do You Plan?
You can either consult an interior decorator or plan yourself with the help of the internet. You can find lots of ideas online. Search for small box bedroom storage ideas or space-saving bedroom designs, and you will be surprised to find how many DIYs and professional help are available online.
Other than that, you need to get rid of unused items regularly. People often hoard clothes and unused things, and that eats up space. It is better to donate or sell the things that you don't use.
The Final Say
With the decreasing apartment space, bedrooms are suffering the most. But you can easily make things favorable by being a little creative. Just stop worrying about them and get creative with storage space ideas for small bedrooms. Stores like IKEA are always there to make things easier. Let us know how you made your small bedroom better organized and comfier.