What Are The Best Colors For a Relaxing Bedroom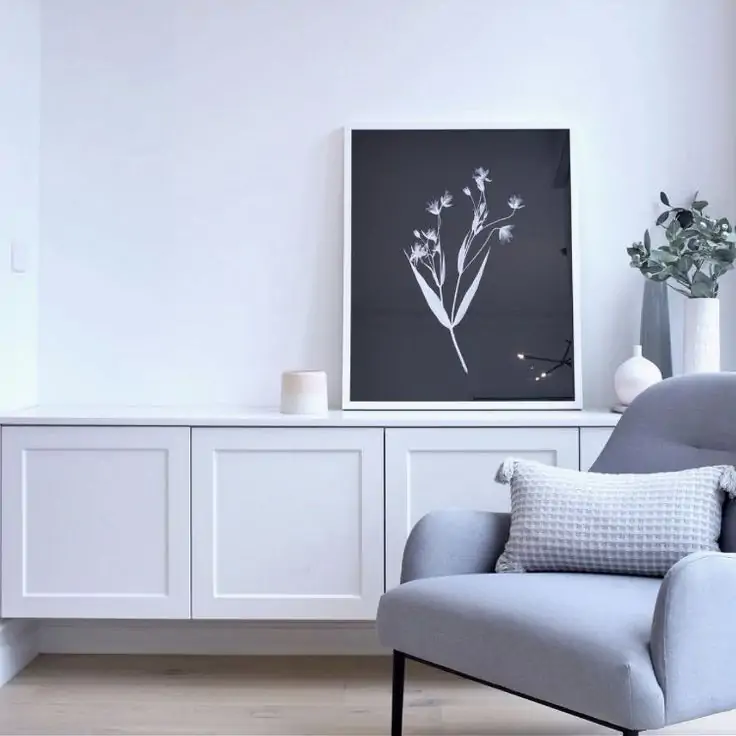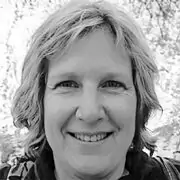 There is no fixed formula for what are the best colors for a bedroom. But what is scientifically established is that sober shades do promote calmness. So, what are the best colors for bedroom walls? Let us explore our options here.
Let us have a look at the 15 best hues and shades that your cozy room can don this season:
1. Hollingsworth Green HC-141
It is one of the best bedroom paint colors by Benjamin Moore. When you are looking for the best colors for a bedroom to calm and enjoy the serene effect, nothing matches the perfect hue of nature.
This green shade evokes memories of nature: the greenery, the smell of pine trees, and you feel as if you are sleeping on a grassy glade. It is a beautiful combination of gray, blue, and green. And if you live in a hot place, it will create a cooling effect as well.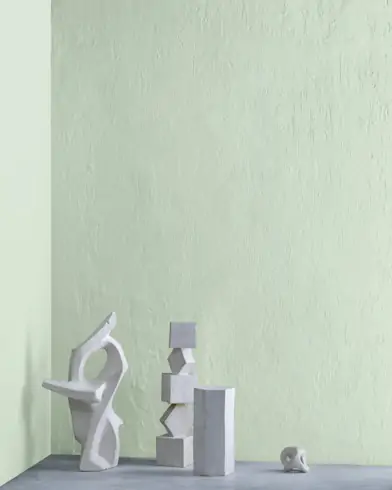 2. Peach
If you want a more fun-filling and kind of Scandinavian accent for your rest lounge, go for a peach color. You can try different bedroom color schemes from different paint companies.
Most of them offer varying shades of peach too. The biggest benefit of this color is its versatility. You can get it in deep pink to light yellow tint, which creates a space that is vibrant yet calm. Here in the picture is the Benjamin Moore creamy peach shade: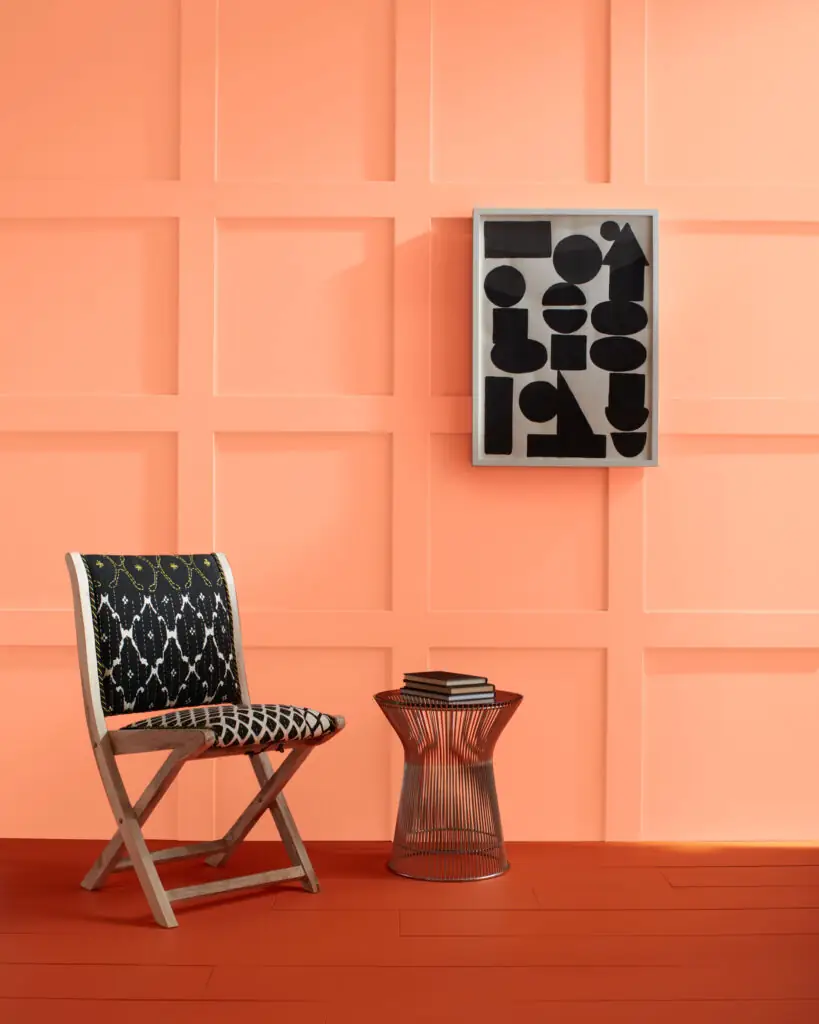 3. Lemon Yellow
While this might be a personal opinion, lemons always denote freshness. You can find lemon extracts even in face washes. So, why not add that freshness to your cozy lounge too? The color looks extremely beautiful in bright summers and winters, and it will take you out of the monotony of being homebound.
You can add some fun by opting for stripes or wall accents in contrasting colors. You can also add some texture to the walls for highlighted effects. Another option is to pair it with a bright orange color. It will add an extra tinge to your bedroom.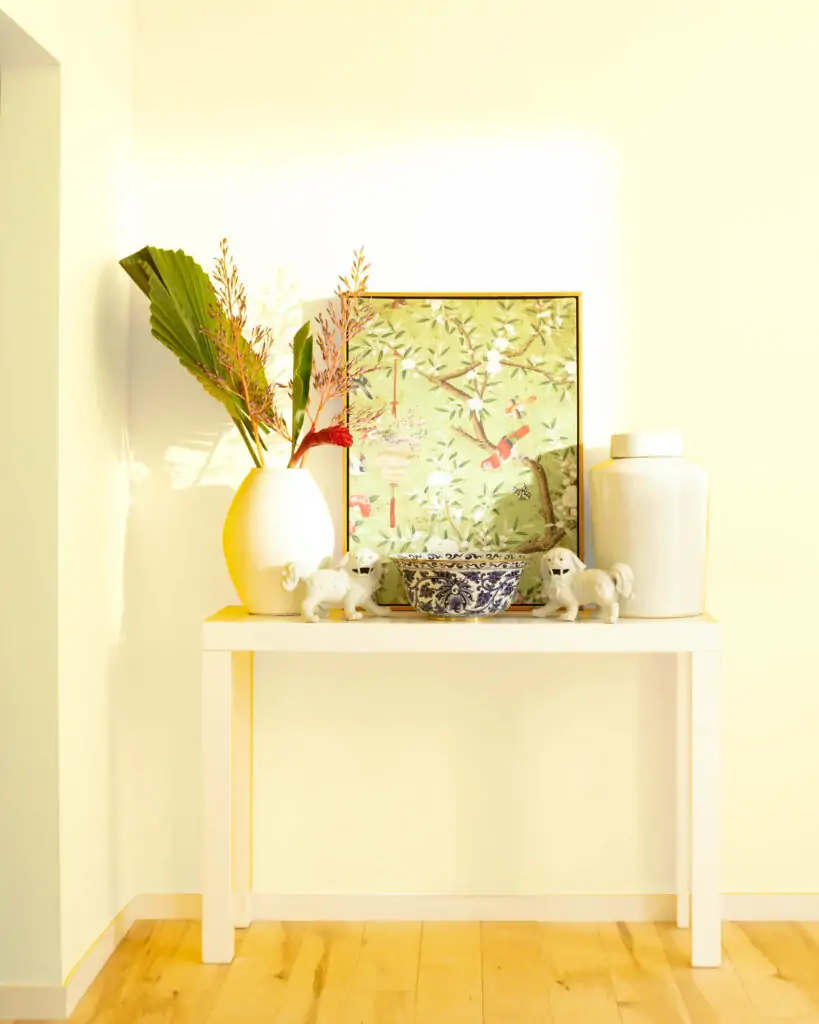 4. Cobalt Blue
If you are all into the bright Mediterranean feel, this cobalt blue color for your walls is going to be the best color to paint a bedroom for relaxation. You automatically slip into that vacation mode, being stress-free, and fall into a deep slumber.
Pair the walls with white accessories and shiny gray or golden furniture for an added look. One of the benefits of cobalt blue is that it gives your space a peppy touch, a sophisticated and balanced appearance.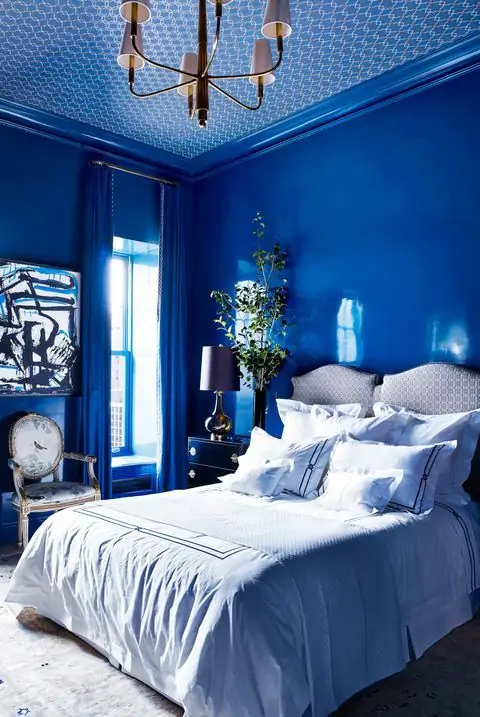 5. Crisp White
From time immemorial, crisp white has been one of the best master bedroom colors. It is affordable, long-lasting, and above all, mind-soothing. As soon as you enter a white room, you let out a deep breath, and your mind relaxes.
These days, you have numerous options for different shades of white. Additionally, you can opt for textured walls. With crisp white, you can experiment endlessly. Add some plants into the room and opt for bright green furnishing for the tropical look. Or go for bright blue accessorization for a Mediterranean look.
Every other color with which you pair white will change the tone of the room.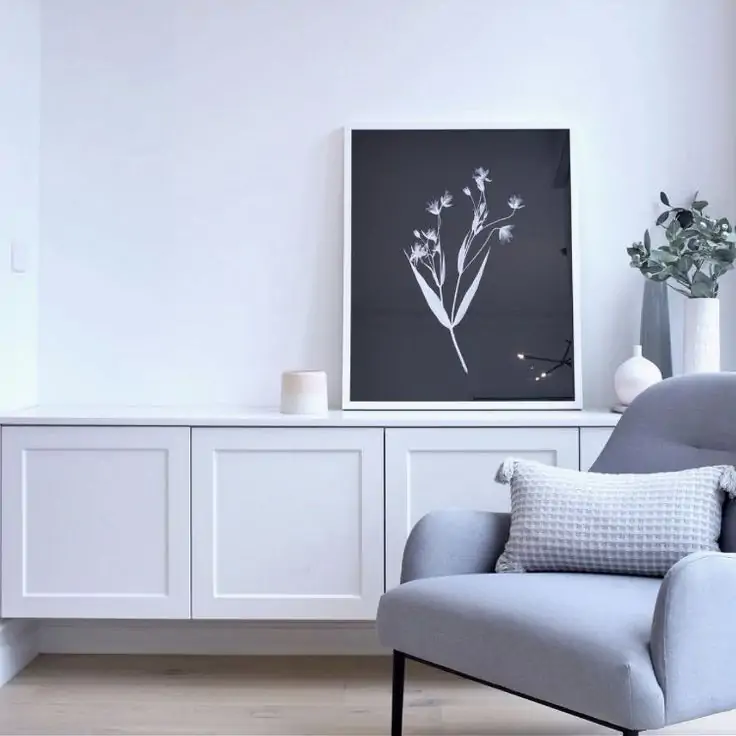 6. Light Lilac
A color that symbolizes positivity and instantly uplifts your mood, light lilac is one of the best bedroom colors for sleep. If you constantly struggle with insomnia or lead a stressful life, this should be your go-to resting lounge color.
While applying it, what matters most is the right tone. A shade deeper and it looks like purple, and a shade lighter will make it look pale. So, pay attention to the depth of the color. Once you get the room done, your serene paradise is ready!
Here is the light lilac from Dulux.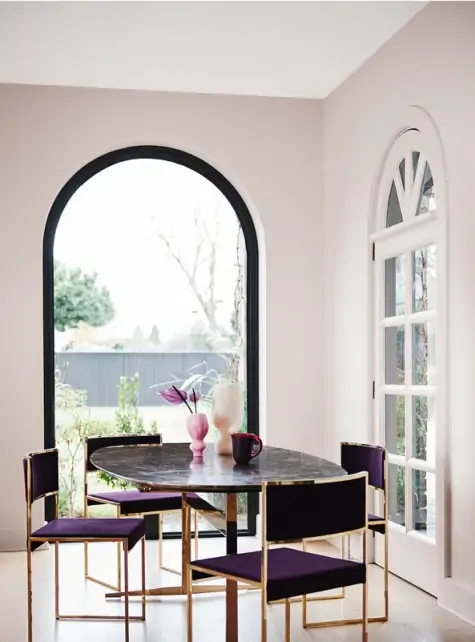 7. Coral
A color that exudes warmth and freshness and is an instant mood-lifter, this can be the best color to paint a bedroom for relaxation. Interestingly, coral color is associated with spirituality.
You will notice that sadhus and Buddist monks wear coral-colored robes. In fact, in the East, it is believed that coral represents kundalini energy. So, if you wish to wake up energized with all positivity, don't give it a second thought. Here are the coral walls by Sherwin-Williams.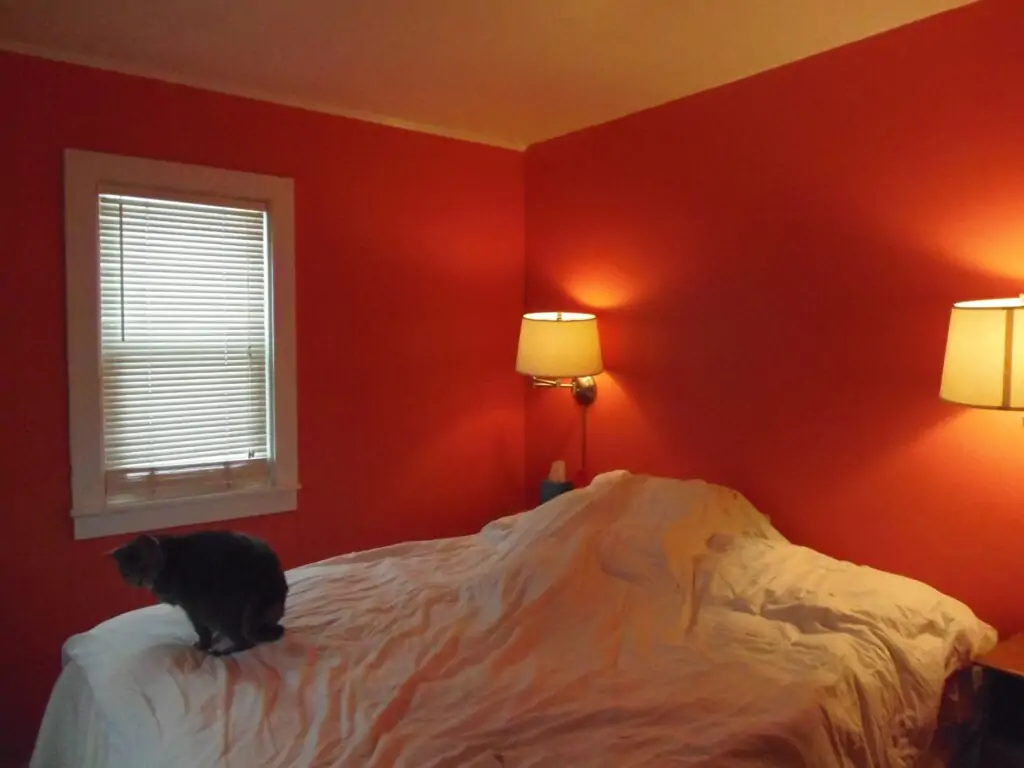 8. Soft Black
Well, rooms are not only for relaxation but for having some intimacy as well. And what could be a better color than black? Contrary to popular belief, black actually enhances the space and provides depth to it. It makes the room look de-cluttered and sets the right mood.
You just need to keep the right tone while mixing the colors. Be sure to add accent furniture and a light shade of curtains like gray or beige for a better outcome. Have a look at the blue-black wall paint by Valspar to get an idea about the look.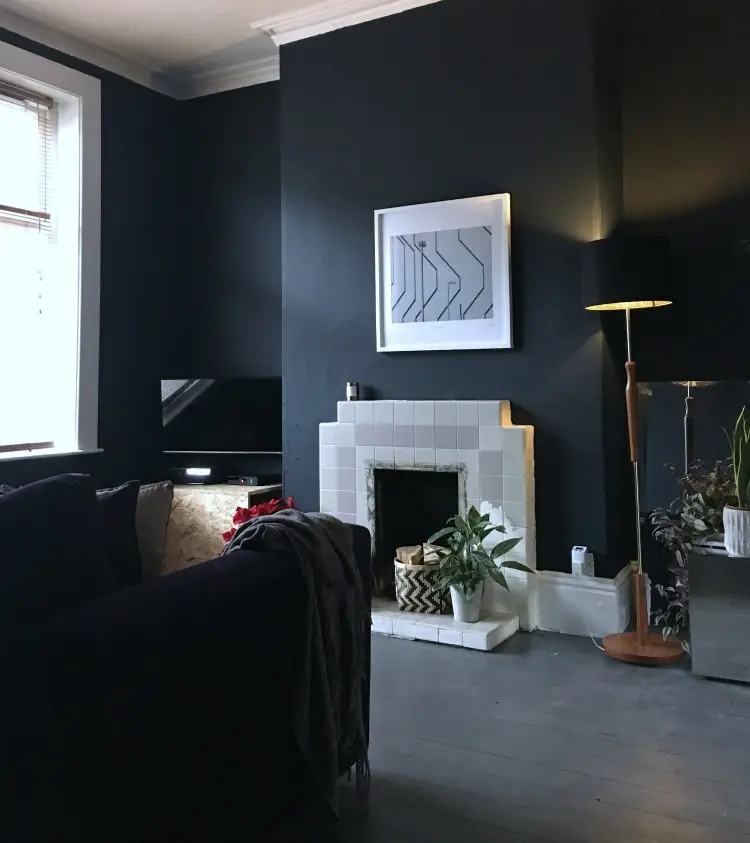 9. Purple
If you want to add a majestic and royal look to your ultimate resting chamber, opt for purple color. If your bedroom has large windows, the color will accentuate the walls and make the room look bigger.
Even the feng shui experts agree that the purple color channels all the positive energy to you. Purple adds luxury and comfort to the space making it one of the best hues to sleep in. Have an idea of how your bedroom will look with this regal purple look from Glidden.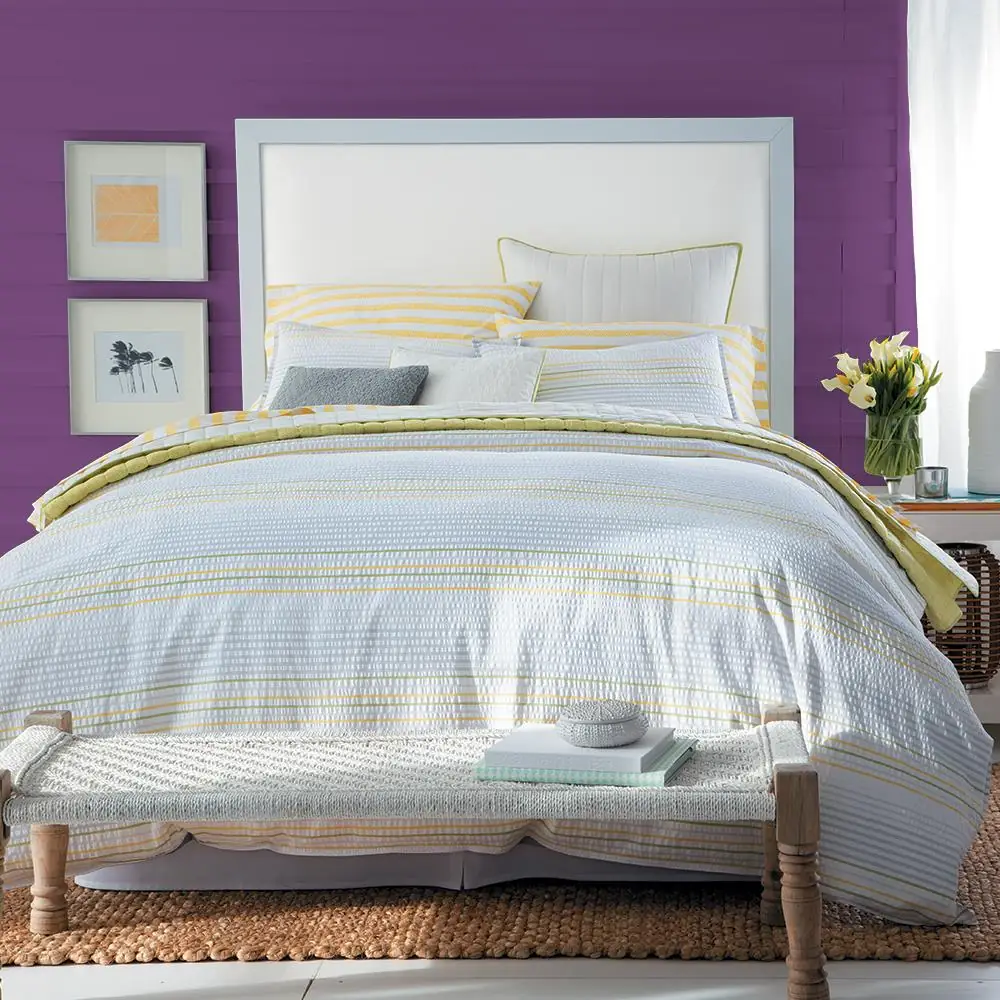 10. Gray
With time, the choice for a bedroom tint has evolved, and gray is the latest addition. It brings a modern and classy touch to your room. Gray color has a natural warming effect that makes your room cozy and lulls you to instant sleep.
Pair the gray walls with customized large wall paintings and chandeliers, and it will transform the room into a luxurious living pad. If your bedroom faces north or northwest, this is the best color for it, according to the feng shui.
Just see how the perfect shade of gray from Benjamin Moore instantly uplifts this room's mood.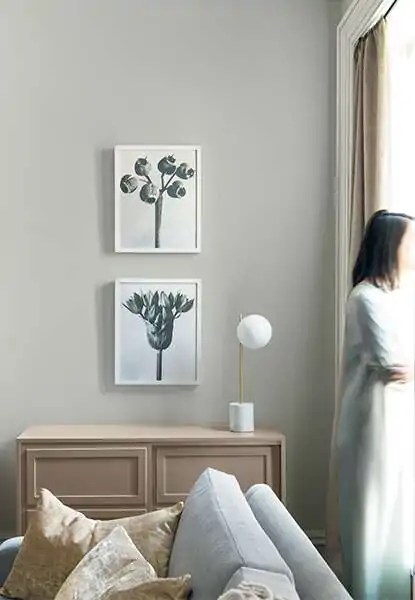 11. Sage Green
If you love the woods and wish to get them indoors, sage green is the perfect color. The room instantly feels like it is under tropical rain. Add some tropical plants near the windows, and we are sure you will never wish to step outside.
Be sure to keep the space clean and decluttered. Avoid heavy furniture. Just add some minimalist wooden sofas and bookshelves and let the sage green do its magic. Have a look at the sage green accent offered by Dulux.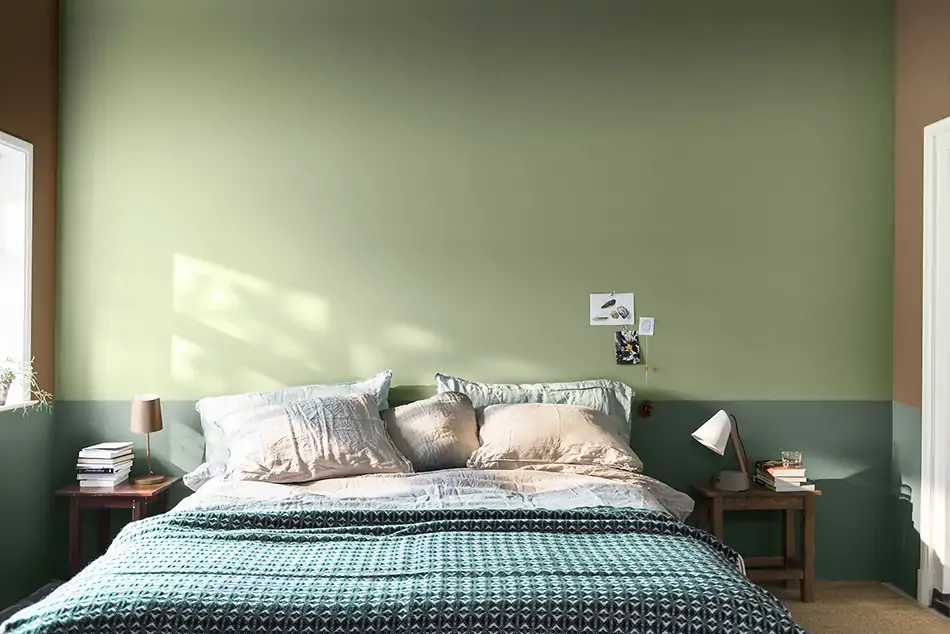 12. Jewel Blue
The bedroom in jewel blue looks like a tropical island dream. It uplifts the mood and makes the space look cozy and bigger. You can pair the jewel blue walls with either a white roof or beige roof. Adding some antique furniture will give it a classy look. Here is a bright jewel blue wall accent by Valspar for a better idea.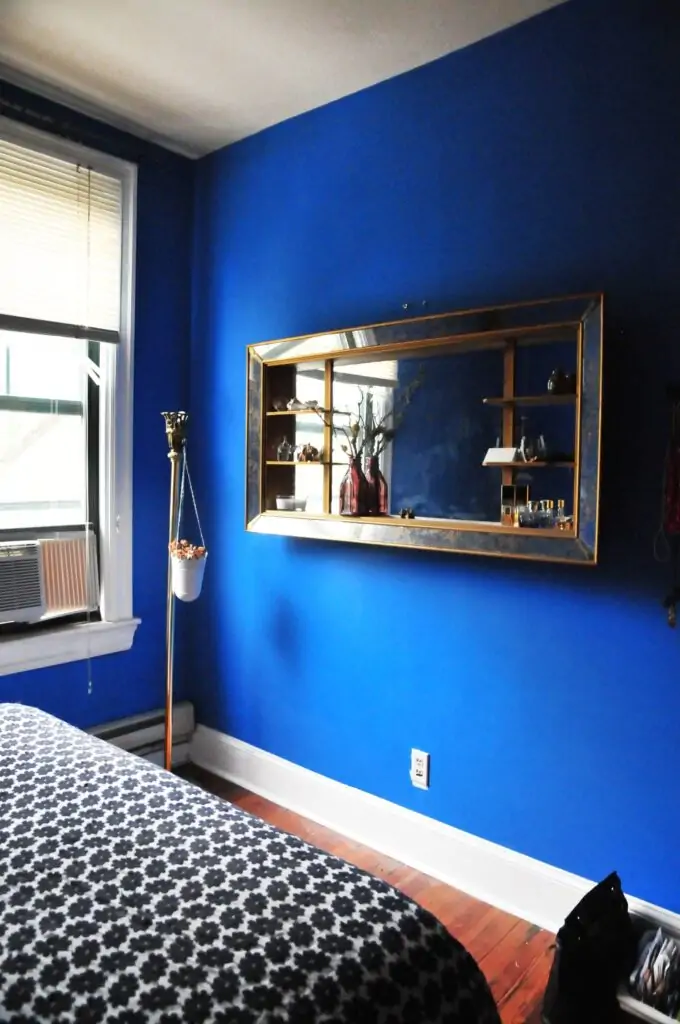 13. Terracotta
The world is slowly turning back to the primitive, sustainable way of living. If you wish to experience the same rustic living, go for the terracotta paint. It instantly adds that earthy look.
Add the bare wall wallpapers or get a similar-looking wall pattern, and it will look just as trendy. Alternatively, add a large modern wall painting, and the room will look straight out of a period piece.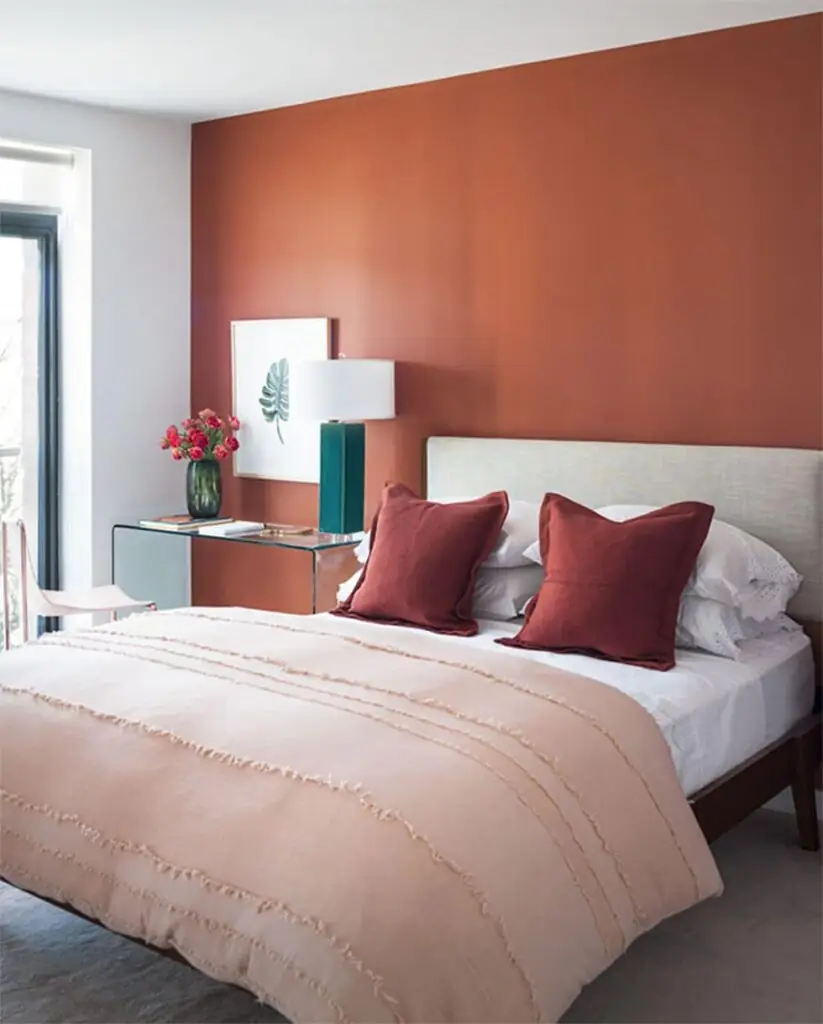 14. Bright Yellow
Who doesn't like bright sunshine? And if you want to get the same brightness and freshness into your bedroom, just opt for a bright yellow shade. It will instantly lift your mood and keep your bedroom looking energetic all year round. Have a look at the bright yellow wall paint by Sherwin Williams.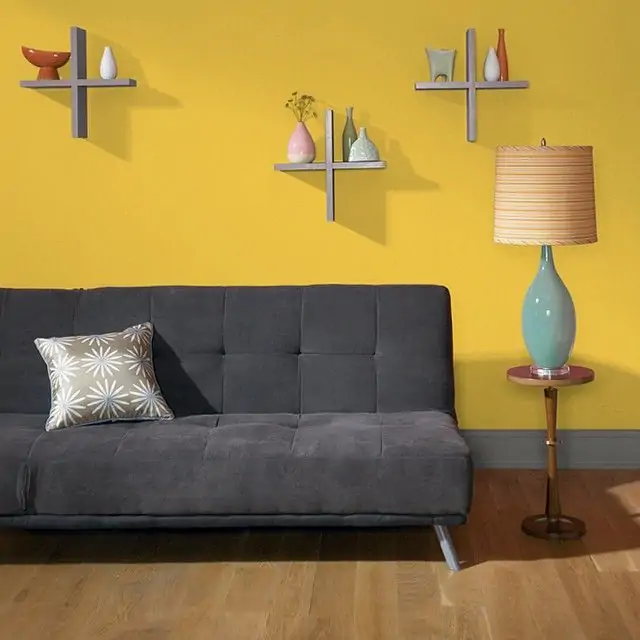 Points to Note When Painting Bedroom Walls
These are some important points to take care of when painting your bedroom walls:
Never opt for cheap paints. They will not only drain your pocket but will fade away after some time.
If you are thinking of what are the best paint colors for a bedroom, opt for the paints best suited for your wall type. If you have an old house, it is better to go for damp-free options. They will last longer, and dampness will not mellow down their shine.
Most paint companies offer demos. Just go for that. You will get a better idea about which hues suit your cozy nook.
The Final Say
The bedroom is your ultimate resting point. You don't go on vacations every day. But a relaxing room will give you the same effect every day. So, always opt for the shades that most relax you. We have suggested some colors which we feel are going to be the hot favorite this year.
Hope, now you know what the best colors for a bedroom are. Feel free to share the pictures. Happy renovating your cozy room!