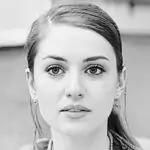 Mariam Hovakimyan
Meet Mariam Hovakimyan, a staff writer for MakeoverIdea, a leading website in the home design industry. She has been with the website for over 3 years and has written numerous articles on interior design, architecture, and home renovation. Mariam's writing is known for its attention to detail and her ability to explain complex design concepts in an easy to understand manner. Her work is also known for her ability to spot emerging trends in the industry and to showcase unique and innovative designs. Mariam has a degree in interior design and has worked as a designer before becoming a writer. When she's not writing, Mariam enjoys visiting museums, exploring new neighborhoods and working on her own home renovation projects.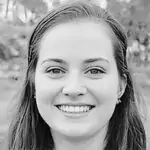 Natalie K
Meet Natalie, a passionate gardener from the sunny shores of Alameda, has dedicated herself to the art of cultivating flourishing gardens and thriving farms. With a wealth of experience under her belt, she has honed her skills in the fields of horticulture and agriculture, making her a go-to expert in her community.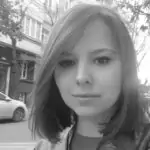 Ariadne Tee
Ariadne has changed places, cities, and even countries quite a bit — which is how she developed an eye for things that help make a house feel like a home. Her passion for a minimalist lifestyle (to be easily packed up if needed!) is balanced by a childhood love for mementos and adornments that cozy up the space, and she's glad to share her experiences and inspirations with readers. Having previously lived in a few larger cities, she currently resides in Belgrade, Serbia, where she enjoys a calm quiet life — but with all the advantages of a modern European capital city.