10+ Top-Tier Wainscoting Ideas for the Living Room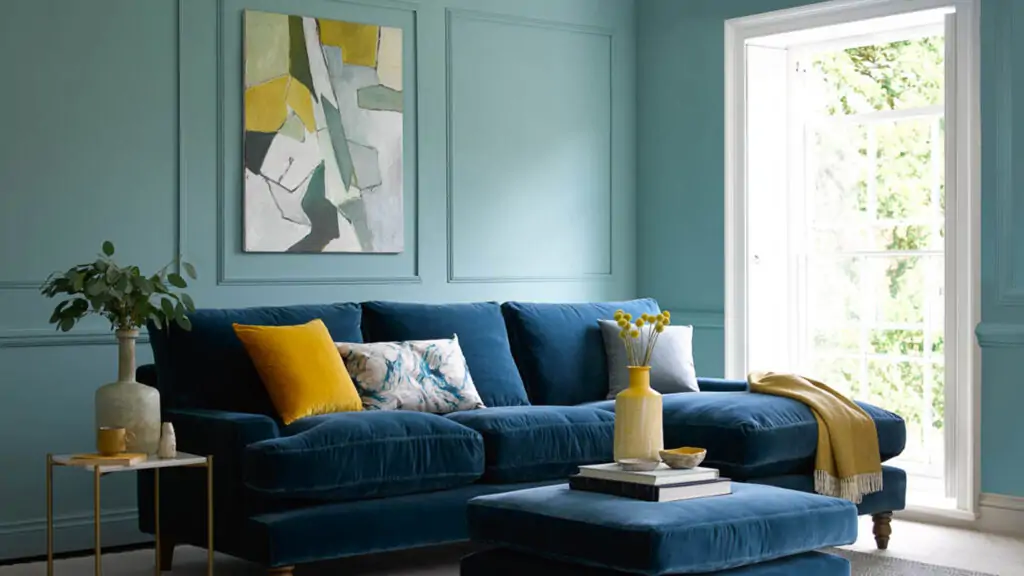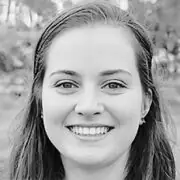 If you are looking for creative wainscoting ideas for the living room, you have come to the right place. Wainscoting is a type of wood paneling that is typically used on the lower half of a wall. It can add visual interest and texture and can also be used to protect your walls from scuffs and scratches.
There are several different ways to incorporate wainscoting into your home. You can choose a style that matches the rest of your home's decor, or you can go for something a bit more unique. If you need help figuring out where to start, check out the ideas we've collected down below. Let's get started.
Use Picture Frame Molding
When it comes to paneling ideas for the living room, one of the most common and classic choices is using picture frame molding. This is always a good idea since it can add a lot of visual interest to a room and help create the illusion of a larger space.
In addition, this type of paneling can camouflage any imperfections or damage that may be present on the frame, and overall, it gives the frame a more polished and finished look.
Wood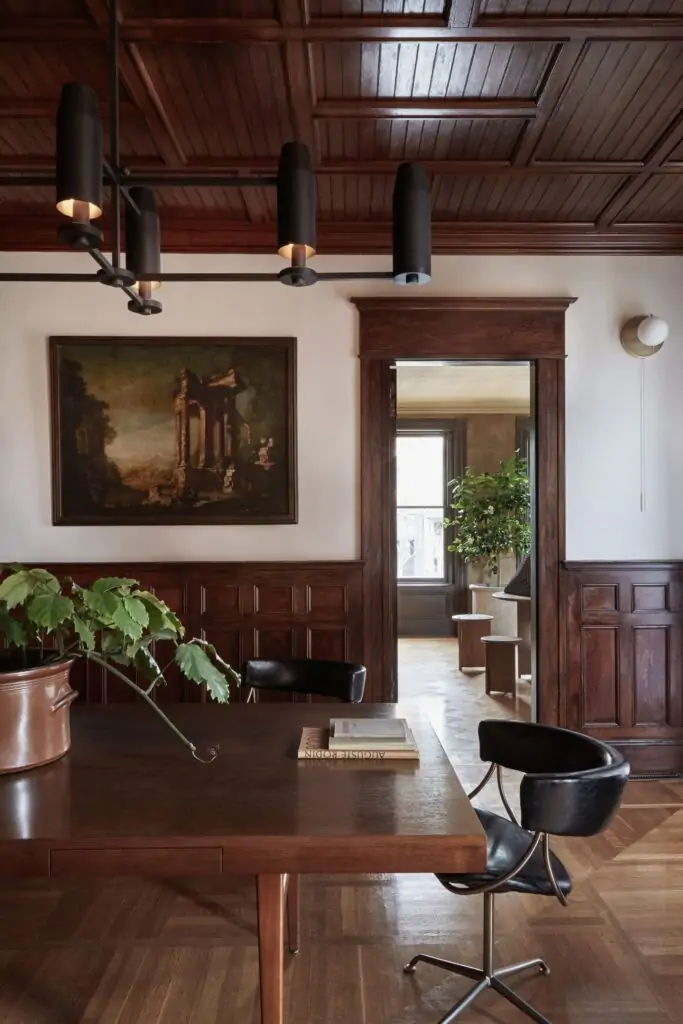 There is no doubt that one classic and timeless look that is always in vogue is a wood wainscot. Wood is a great option if you are looking for an inexpensive way to add style and character to your home. Besides the fact that it looks classy and stunning, it is also relatively easy to install and can be done by most do-it-yourselfers. With a bit of creativity, you will be able to create a stunning focal point in any room of your home.
So in case you are looking for some of the greatest living room wainscoting ideas on the market, choosing the wood style is always the best decision you can make.
Rustic Patterns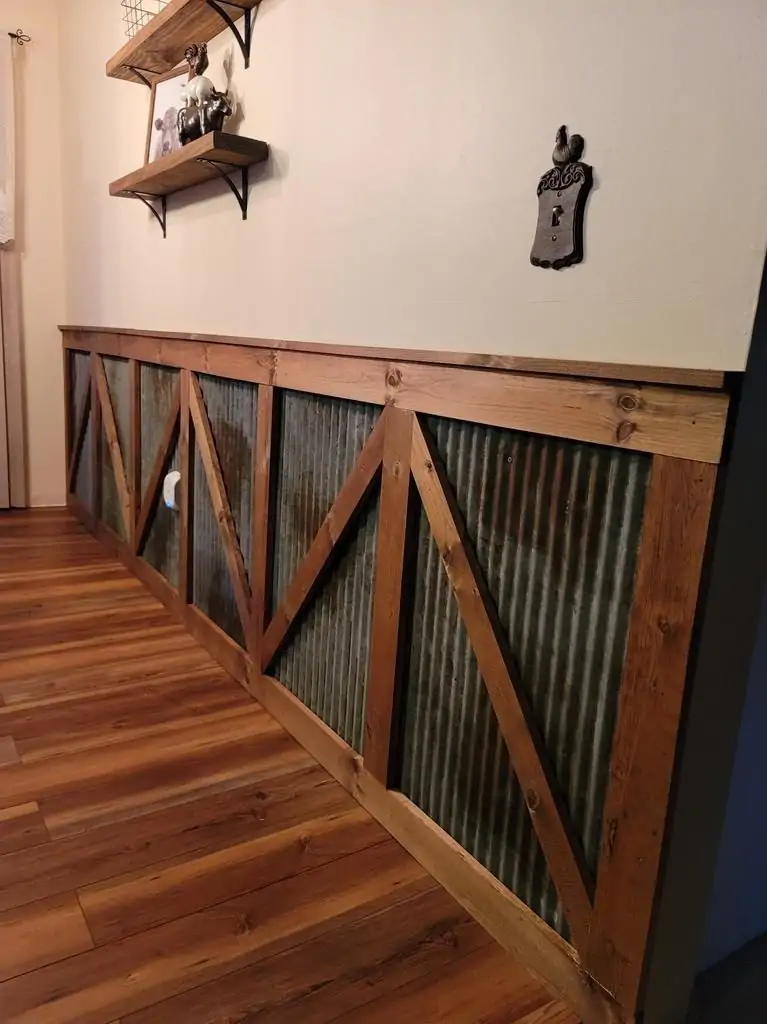 There is something about the rustic style that just makes any house feel cozy and inviting. It could be the way it reminds us of homey country cottages, or it could be the way it adds a touch of visual interest to a space. Whatever the reason, the fact is, we can't get enough of it!
The rustic panel is usually made from knotty pine or cedar boards with a rough, unfinished look. The boards are then stacked vertically and secured with nails or screws. This style often has a more primitive look and feel to it, so if you like keeping it simple, rustic wainscoting living room walls are probably the best fit for you.
More Colorful Ideas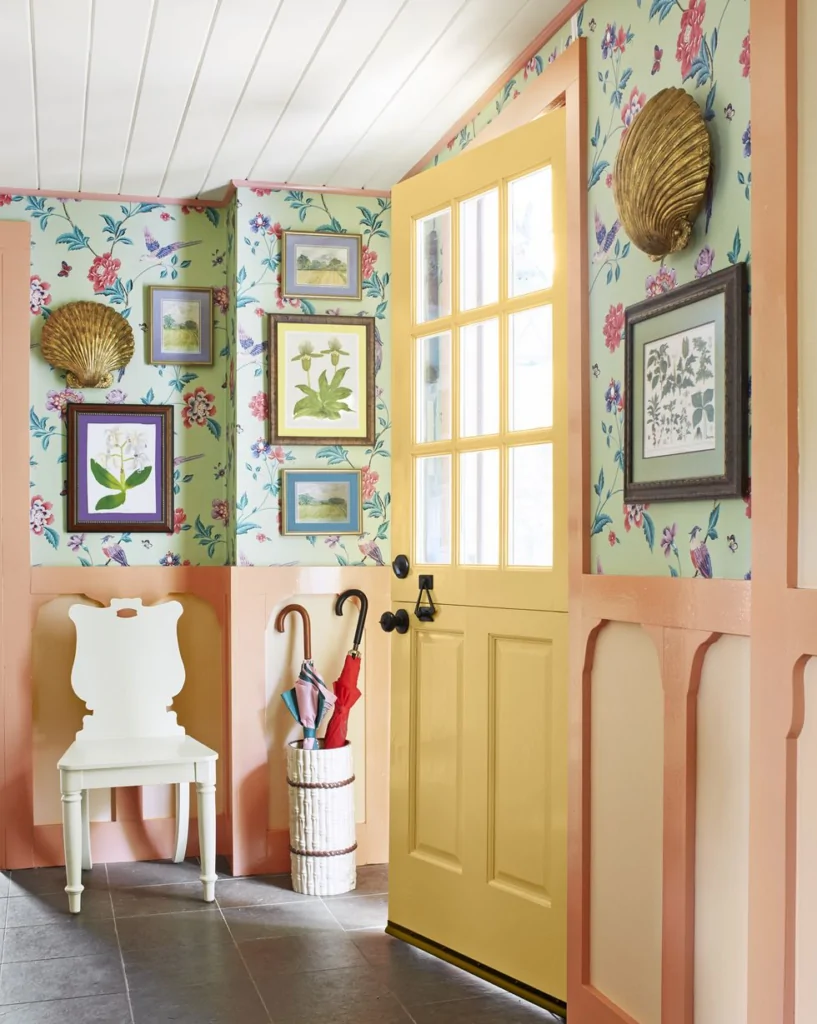 Adding multiple colors to the room is never a bad idea. Wainscoting can be painted or stained to create a variety of outstanding looks. Colorful paneling can add character and dimension to any living room. It can be used to create a focal point or simply add a pop of color. There are many different colors and styles of paneling to choose from, so you can find the perfect look for your home without wasting too much time.
Transform Your Fireplace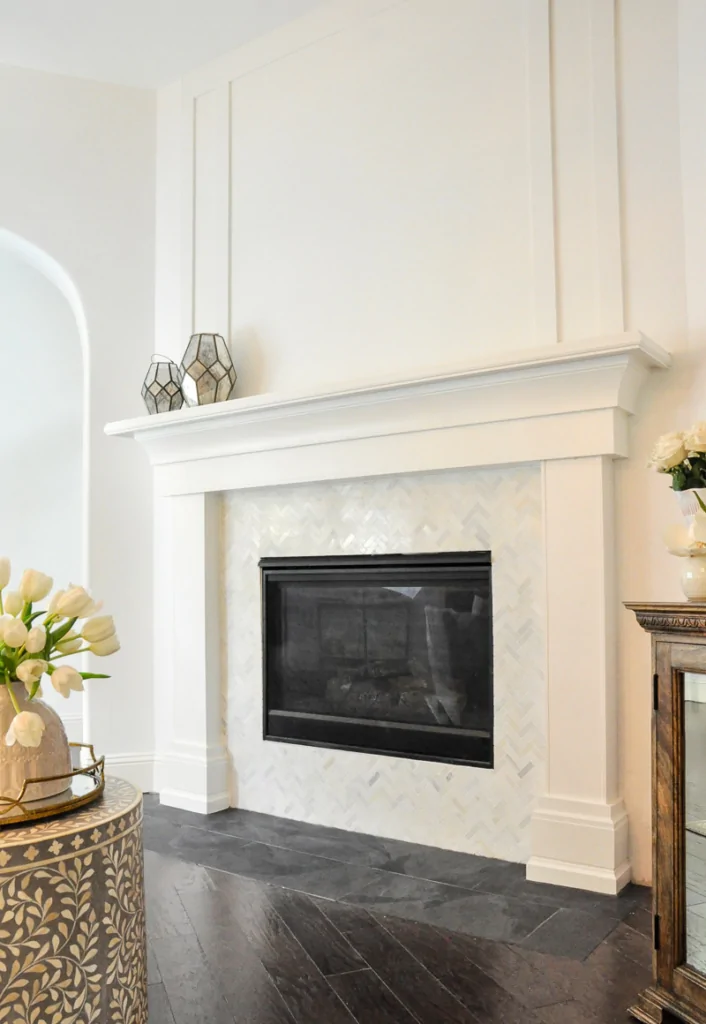 We can all agree that there is no cozier spot to do the paneling than around the fireplace. If you want to update an old fireplace and add visual interest and texture to your house, then choose this type of living room wainscoting design.
When it comes to fireplace paneling, there are various options to choose from. The style of your fireplace will dictate the style of molding you select. If you have a traditional fireplace, you may want to select a more rustic style, such as a beadboard or raised panel. On the other hand, if you have a modern fireplace, you will probably want to select more contemporary patterns, such as a floating panel or a flat panel. Overall, no matter what type you choose, it will indeed make your home even warmer and more inviting.
High Wainscoting Ideas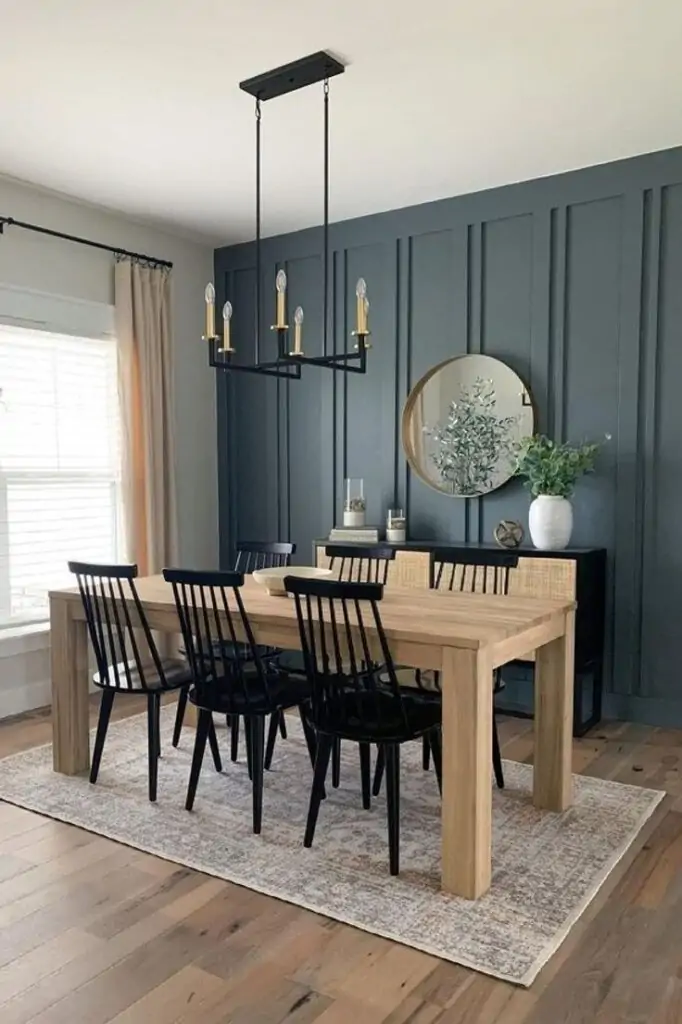 If you are looking for stylish and sophisticated ways to add character to your home, look no further than high wainscoting. This classic wall treatment has been around for centuries, but it's still as popular as ever.
This type of paneling extends up to the ceiling and is usually made of wood. However, it can also be made of other materials such as plaster or metal. Besides, it can add a dramatic look, as well as provide a bit of extra privacy and noise reduction. So in case you are wondering which one to choose among different types of wainscoting panels, this might be a great option for you.
Ideas for a Staircase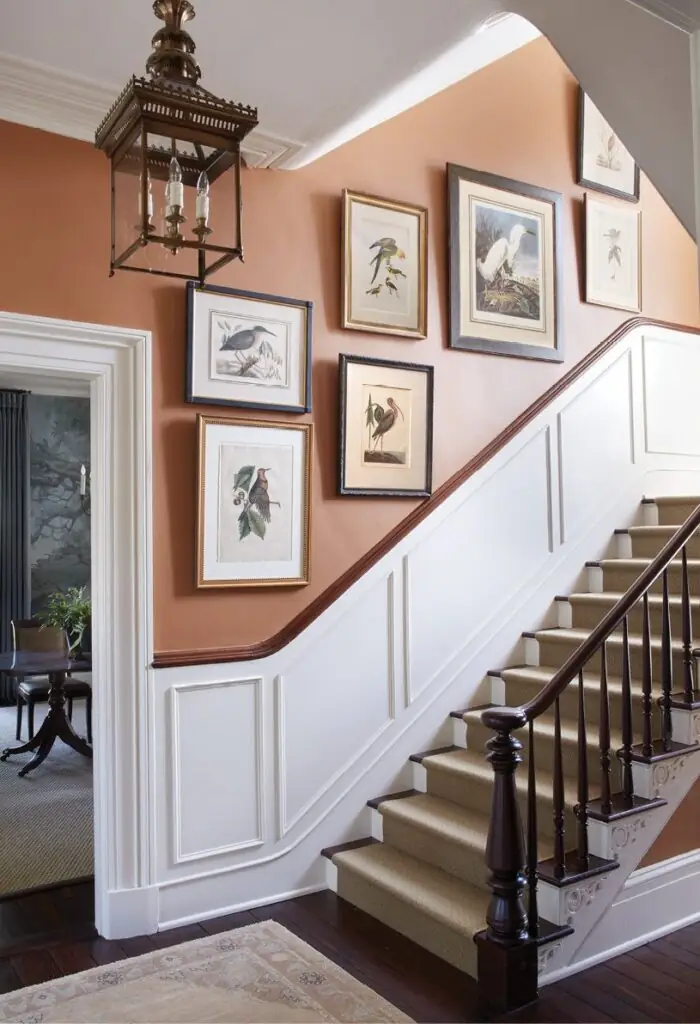 Wall paneling can be used to create a focal point on your staircase as well. You can use it to highlight a view and create a contrast with the surrounding walls. If you have a light-colored staircase, you can use white wainscoting to create a classy and elegant look.
In addition to adding more luxury vibes to your house, it can also provide a surface that is easy to clean and maintain. So, if you have a small staircase at home, feel free to install some cute and elegant panels on the wall.
Dramatic Look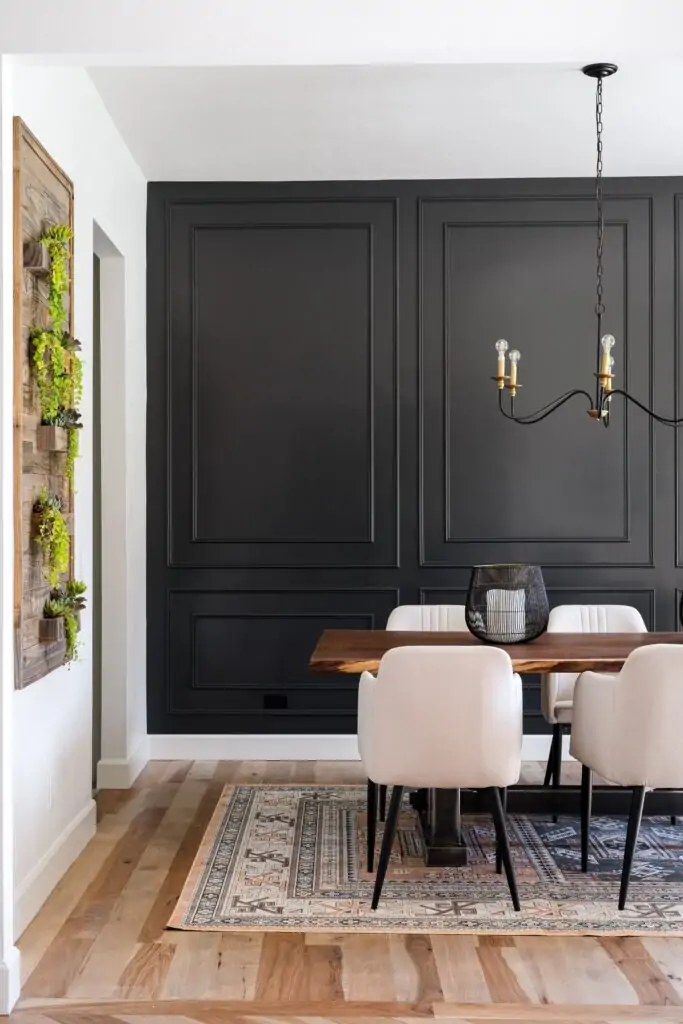 While white and light-colored wainscoting is often associated with traditional styles, a dark and dramatic wall paneling design for the living room can be used in modern and contemporary spaces. It is a great way to add visual interest to a room and can also help anchor your furniture and make the space feel more cohesive.
Don't be afraid to experiment with the form and pattern of your paneling. If you are interested in creating a contrast to your light floor/furniture/carpet, do not miss a chance to use a dark-colored panel in your living room.
Vertical Shiplap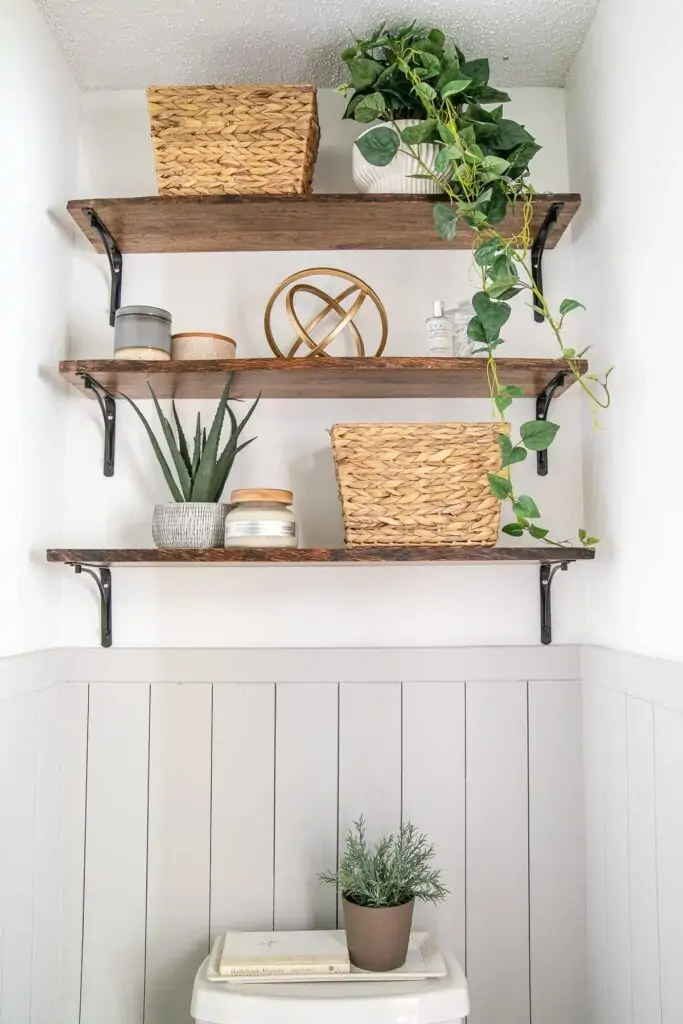 For a sleek and modern take on the classic wainscoting look, try a vertical shiplap style. It is made up of long, thin boards that are installed vertically, overlapping at the edges to create a tight seal. Not only does it look great, but it is also very durable and easy to clean.
On top of that, the shiplap panel can be painted or stained, so you can create any type of look you want. So, if you want to keep your design unique, this might be your finest choice among the available wall paneling ideas for the living room.
Make it Usable: Let It Be an Alcove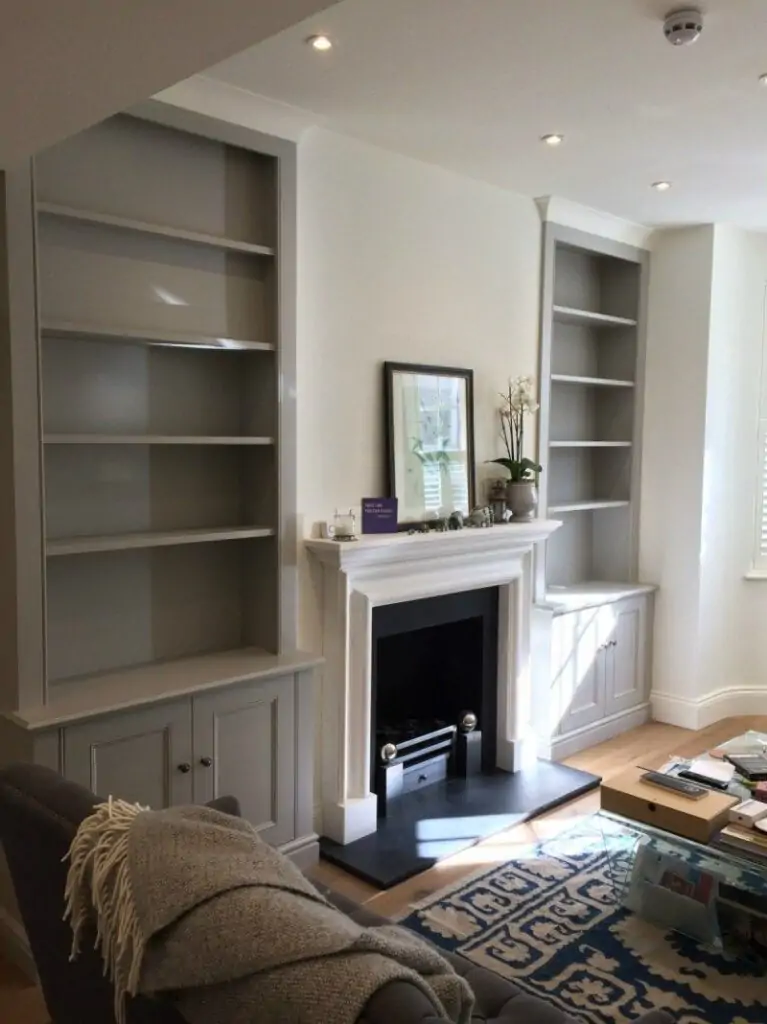 Alcove paneling is a type of wainscoting that extends up the wall and into the alcove, creating a cozy and inviting space. There are many different ways to incorporate this type of design into your home, and the possibilities are limited only by your imagination. Whether you want a traditional look or something more modern, an alcove can add style and personality to your space. So, if you are looking for a way to add some extra character to your home, you might want to consider this option.
Conclusion
The best paneling ideas for the living room are those that add both visual interest and functionality to the space. Wainscot can be used to cover up damaged walls, add storage, or simply add a decorative touch to the room. When choosing wainscoting ideas for the living room, be sure to consider the overall style of the room and the specific needs of the space.