Fresh & Exciting Ideas for Living Room Wall Colors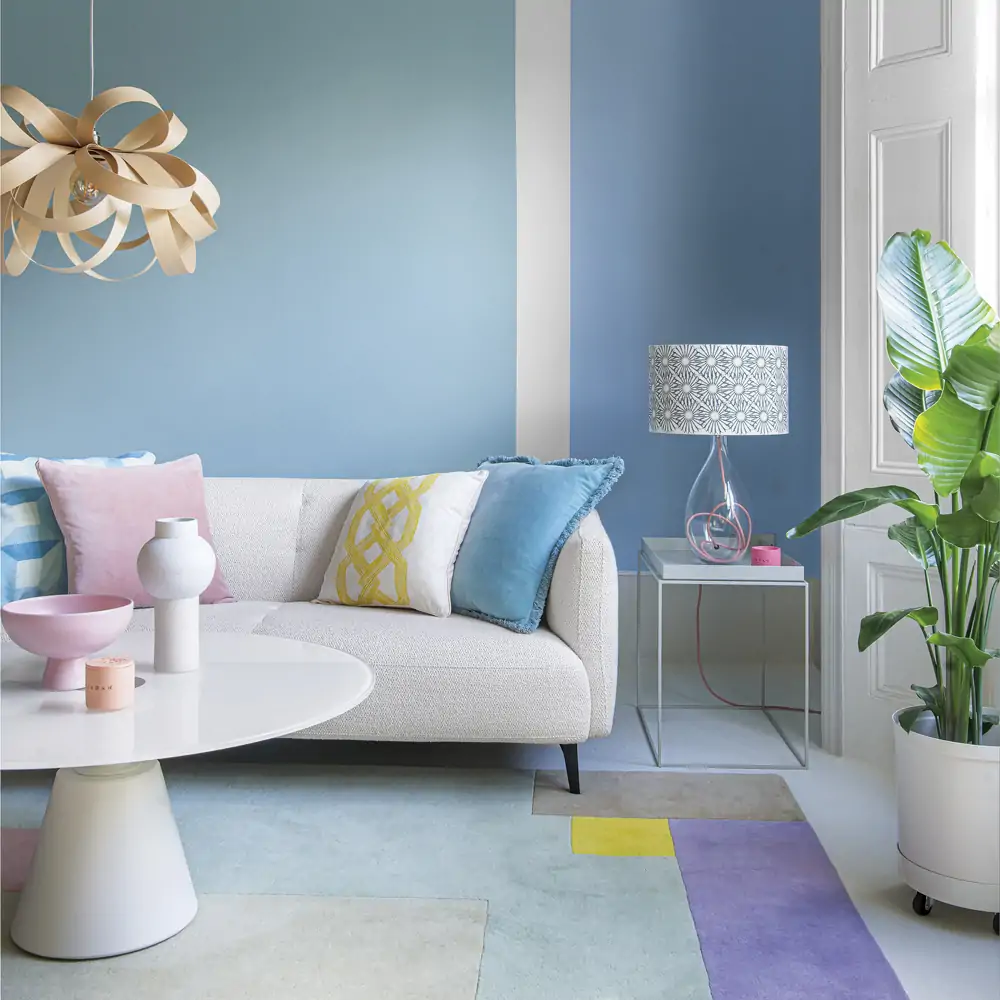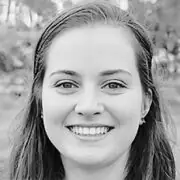 When deciding on the next paint color for your living space, a little inspiration can go a long way. Take a look at the article below for some of the most popular ideas for living room wall colors. We've included classic, trendy, and bold inspiration to aid you in your creative journey of finding the perfect paint ideas and color schemes for your living area.
Pick from the Most Popular Wall Colors for Living Rooms
A rule of thumb a lot of people stick to is that you simply can't go wrong with a popular color choice. These shades have hit the top of the paint color popularity list for a reason. If you're looking for a tried and tested shade that can't fail you, one of these could be your ideal hue.
Keep It Classic
While some options trend in and out, there are shades that never lose their popularity and appeal. Choose a classic neutral hue for your space for an ageless and versatile look for your space that will match any decor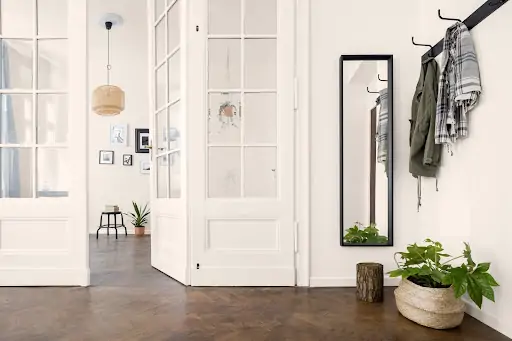 Paint your living area with a classic white shade of paint to brighten your space and give yourself the flexibility to switch up your decor as often as you'd like without the need to repaint it every time. Repainting with each decor change could become a costly and exhausting job.
Use Gray Hues
For another timeless wall shade, choose your favorite light shade of gray. This is another living room wall shade that will go with basically any decor you desire. A light gray will give you the same versatility without being as bright as a classic white. It also doesn't show dust or other dirty incidents as dramatically as a white wall.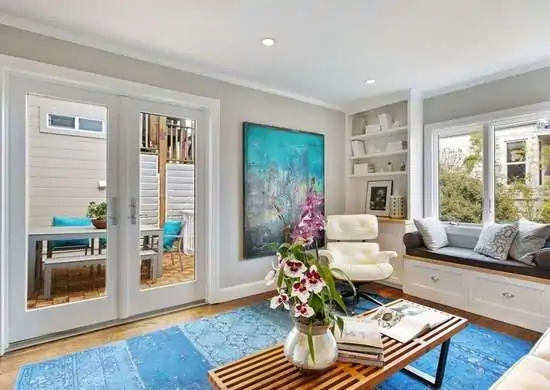 Gray walls have been a popular paint idea for some time. As the years pass, its popularity only grows more and more. This gorgeous gray brightens the environment while simultaneously giving it a cleaner feel. Pair it with white trim, and you've perfected this classic look.
Stay Down to Earth
Earth tones are competing for their spot at the top of the list of most popular paint colors. Earth tones pair well with almost any decor style. Earthy greens and browns are among the most popular of these.
If you're going for a rustic or farmhouse look, using an earth-tone shade could complete the look in unimaginable ways.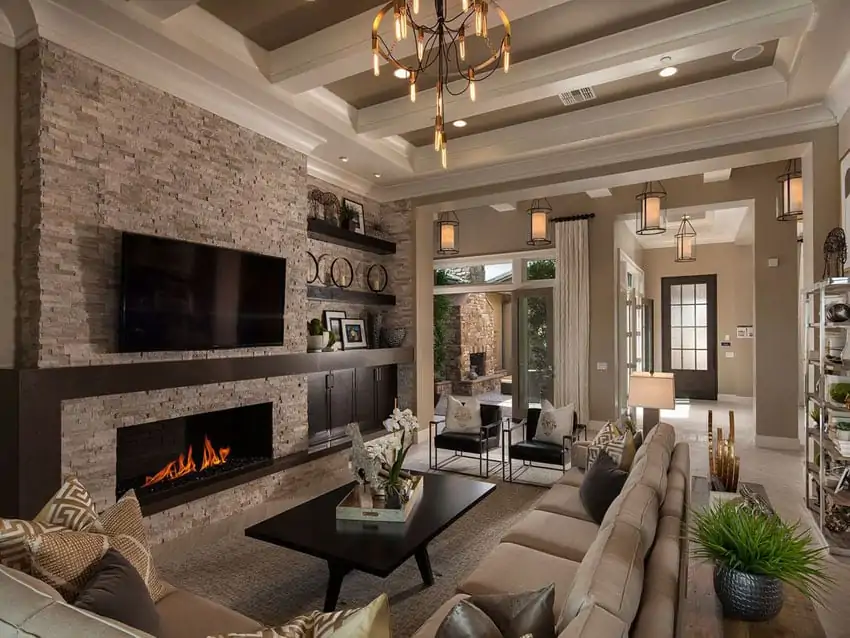 If you're looking to achieve a warm and cozy feel, this earthy shade of brown can do the trick. This shade of brown would be ideal for rustic or farmhouse decor schemes. What's more, its neutral characteristics make it perfect for any style space.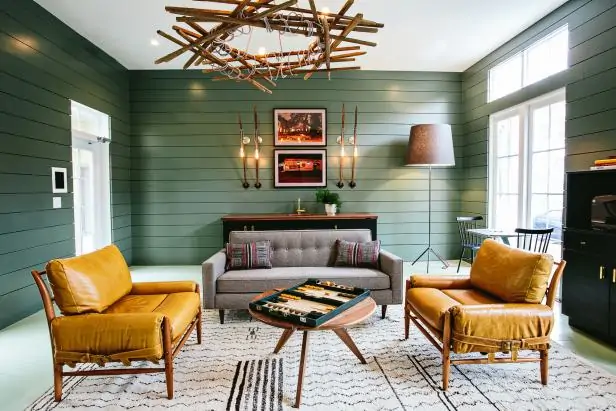 There's no question as to why these earthy shades of green are growing in popularity. They have a unique way of adding character to the area. The feel-good vibes these shades bring to the space make them irresistible.
What Other Colours Are Trendy for the Living Room These Days?
If you've scrolled through any fashionable paint ideas for your living room lately, you're already aware of how unbeatable some of the current paint trends are. The thing with trends is, you have to get in on them while you can!
Some of the most trendy living room wall colors of today include:
Periwinkle
Yellow
Earth Tones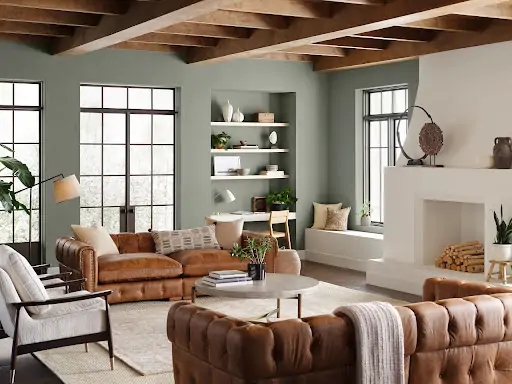 Embrace Natural Vibrancy
These vibrant earth tones add a bit of pigmentation and fun to your living room. You can paint the entire area with one of these vibrant shades for a bold look or keep it subtle with an accent wall. Either way guarantees an alluring, on-trend result.
What's more, if you want to keep things a bit more subtle, you could even use one of these colors for just your trim to give your space a nice pop of shade or accent a more neutral earth-tone paint shade.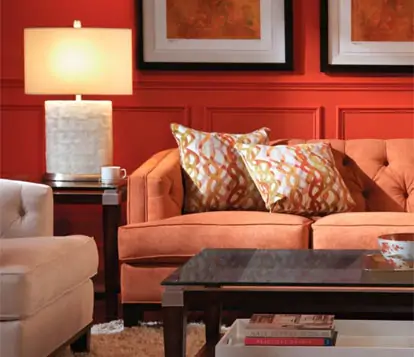 Show Your Dark Side
Black paint is a growing trend that's nowhere near as doomed as it sounds. Black paint can give your area an exquisite and cozy feel, a combination that most hues aren't able to provide on their own. This look is guaranteed to enchant your guests.
Bright shades of white and pops of bold colors are a great way to accent this look.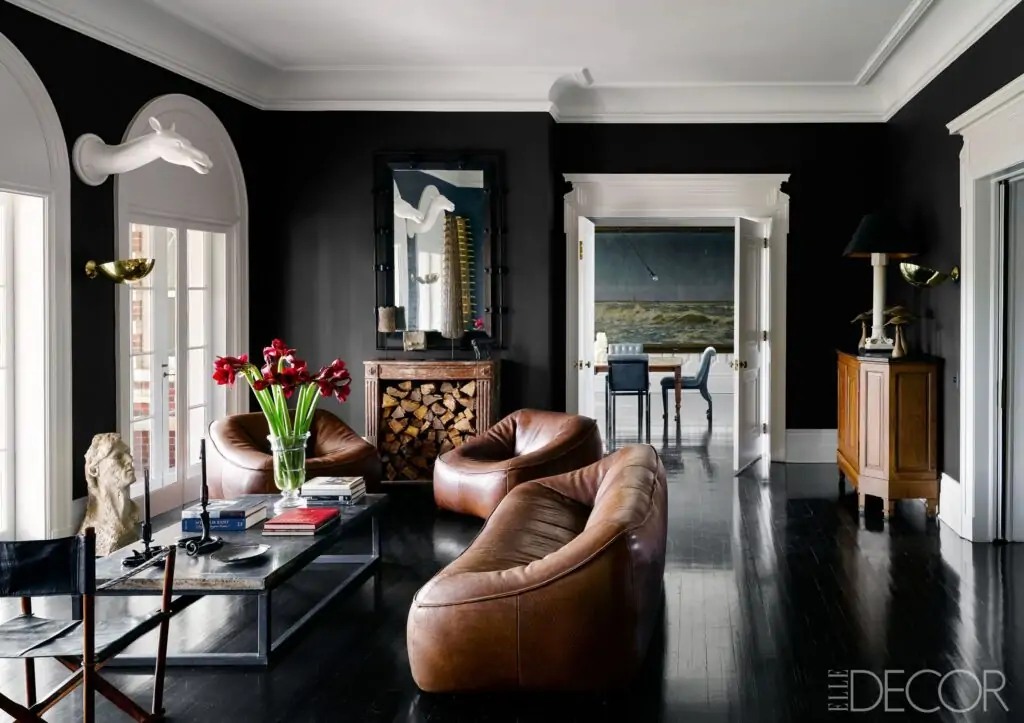 Living Room Wall Color Ideas That Go Well with Dark Furniture
If you're looking for ideas for paint that will go well with your dark furniture, look for shades that will slightly offset the darkness, or give the room a significant contrast. The choice between the two is entirely up to your preference. Either decision will accentuate your dark furniture in a visually appealing way.
Blended but Accented
When painting a room that has dark furniture, choosing a lighter shade that features the same undertones will help offset the darkness of the sofa/tables/armchairs. This is a great idea if you want to brighten up the room without taking away from the coordination of your area.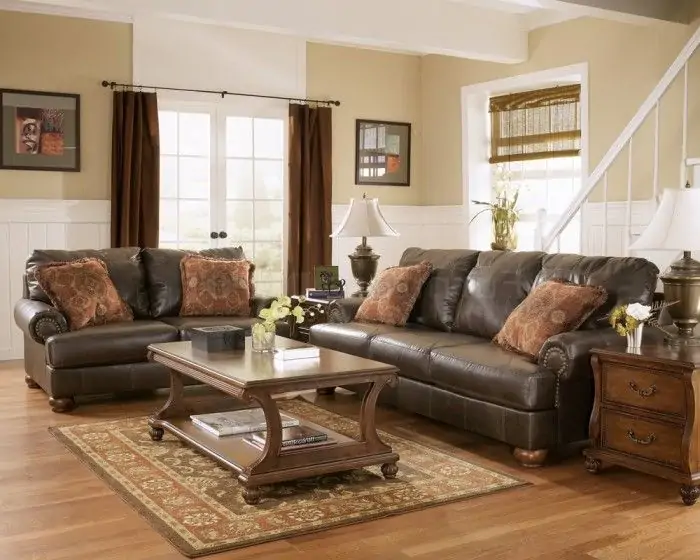 Boldly Offset the Dark Elements
Using a bold paint color offset for dark furniture creates a beautiful contrast in the room. You can alter this look by using a brighter, bold shade on your walls to add an even more defined contrast.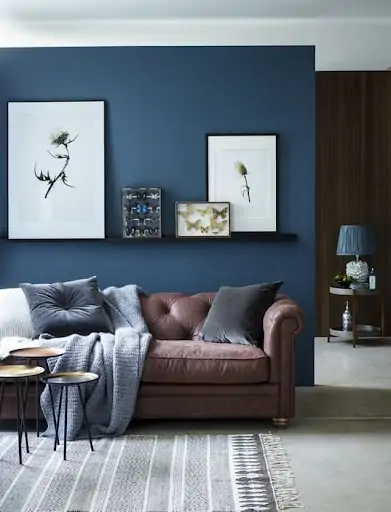 Blend It Together: Take a Third Option
If you want to create a look opposite to the contrasting looks, you can choose a paint color that matches the shade of your furniture as closely as possible. This will give you as little contrast as possible and create a uniform look for your space.
If you find a dark chamber to be blissful, this is a great idea for your living area. When it comes to dark colors, this approach can make the space much cozier.
Ideas for Living Room Color Schemes
Finding the right color scheme idea for your living room will ensure that you get exactly the look you want. You can either go all out with your color scheme or use a design solution that features simple and neutral colors so that it's considerably easier to make changes.
Rock Solid Colors
Solid color walls are a growing trend. If you're looking for a unique and trendy look, consider painting your walls, trim, and accents the same pigment. If you want to add an accent to the wall look, you can add decorative items of a contrasting hue.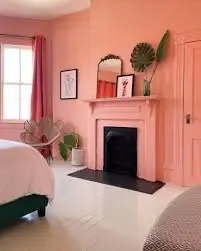 Two Colour Combination
For your living room walls to look fresh and vivid, a color scheme that features not one but two colors is always a great choice. What's more, two is a good compromise between the sterility of a single hue and the oppressive business of three and more ones. This beautiful shade of gray accented by the white on the trim and ceiling is the perfect example of the look you can achieve with two paint colors.
You could also use a bold color if you're aiming for a bolder look.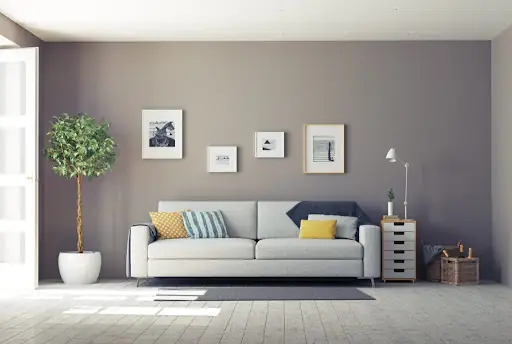 Color Schemes for the Chronic Decorator
If you like changing the look of your space on a regular basis, choose a neutral color scheme for your paint. The neutral wall colors will give you the ability to change your color scheme when you feel the urge without changing the paint.
Add your desired colors by adding rugs, throw pillows, curtains, and other accents that are more easily exchanged than paint colors. When you take this approach, it's easy to create a color scheme that's perfect for each season or holiday.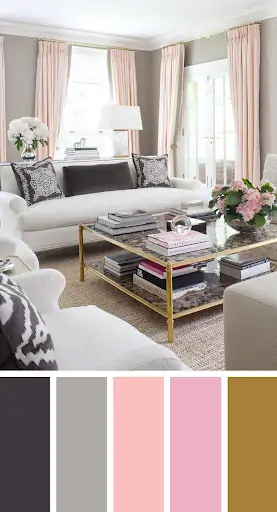 Be Bold
Don't be afraid to try out that bold painting idea you found online. Chances are, it'll look even better with your creative touch applied to it. Even if it doesn't, the paint is easily covered up.
Bright Colors
Bright shades are a fun and playful way to enliven your space. When you use bright shades in a room, it will energize the area much more than the neutral hues. If your living area doesn't get much light and you just can't seem to brighten it up, this trick could provide an excellent solution.
Deep Colors
You don't have to have a bright color that doesn't fit your style to take a bold approach to paint your living space. Deeper, darker, bolder color choices can give your living room a soothing feel. Rather than brightening the area, it will darken it a bit to give it a cozy feel.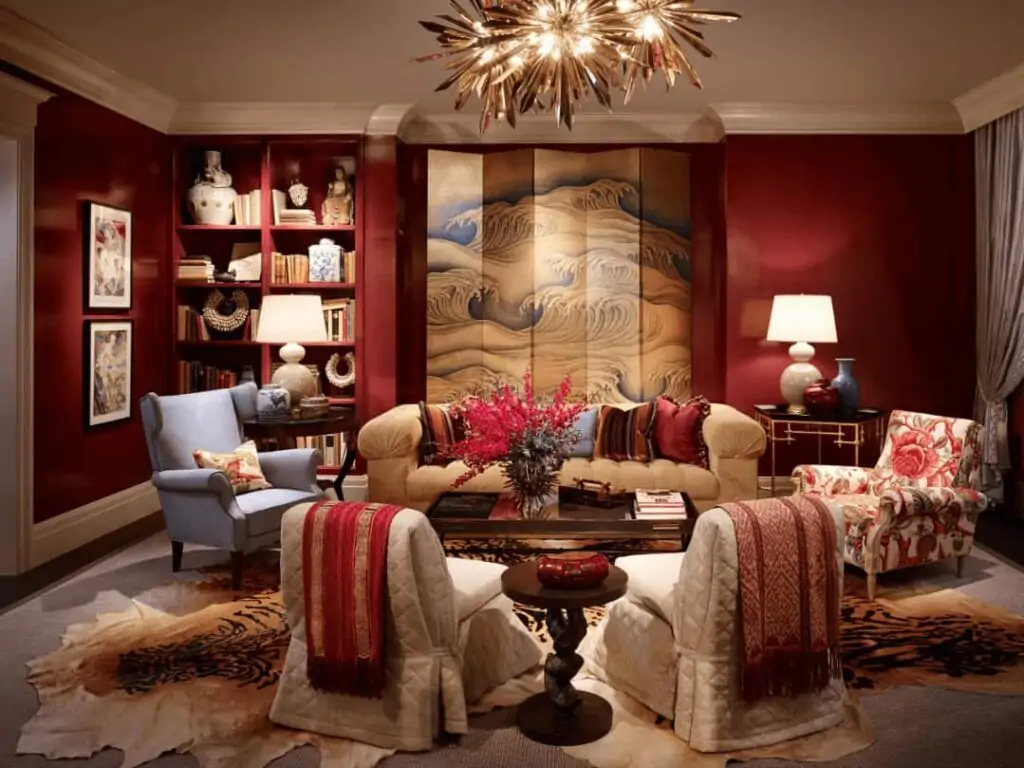 Bold Around the Edges
If you want to add a bold color but are worried that an entire room in a bold color isn't your style, consider adding it just to your trim and accents, such as doors and window frames.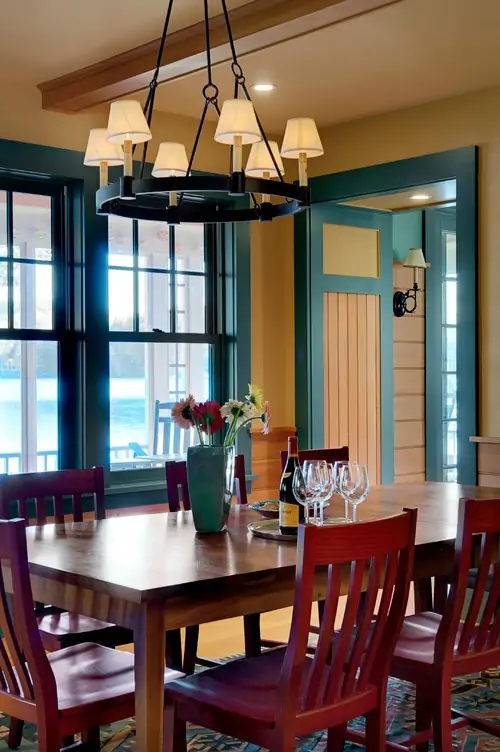 It's Time to Start Painting
From bold statement walls to soft and soothing hues, the choice for living room wall colors can completely transform the atmosphere of the space. Let us guide you through some more living room wall color ideas to help you pick the perfect shade for your space.
Now that you have an ample supply of ideas for living room wall colors, it's time to use the inspiration provided to decide on your ideal color choice. Do you need a classic look that'll go with any decor, or are you leaning more towards a bold theme? Let your inspiration run wild, and don't be afraid of anything new and unusual.