Wall Décor Ideas for the Living Room: DIY Activities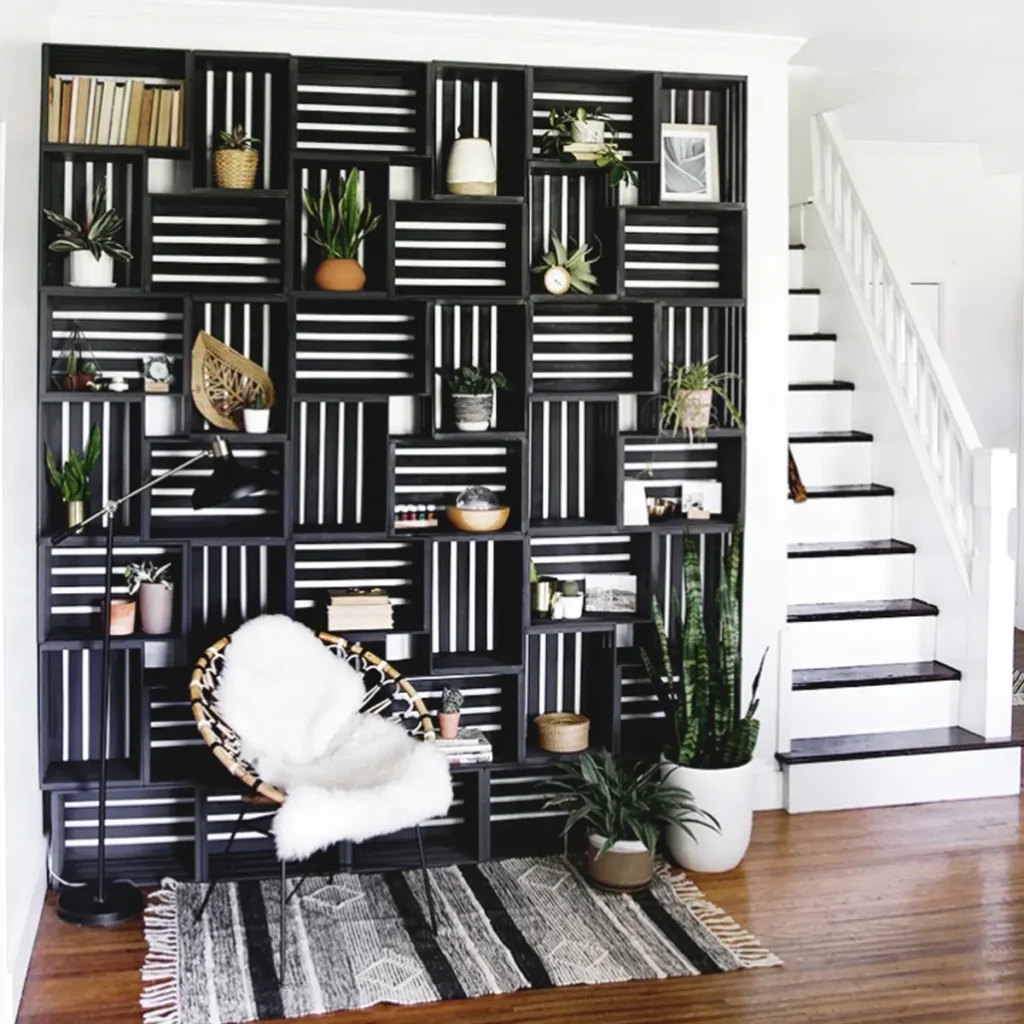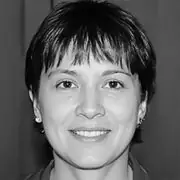 Nobody wants to live in a home with plain, sullen, lackluster, and lifeless features, but sometimes, decorating your home can be challenging, especially if you're looking for ways to liven up your space without breaking the bank. Time to turn your attention to wall décor ideas for the living room that involve DIY projects. To use the items you already have for decorative and display purposes in your parlor — isn't it a great idea?
The benefit of utilizing these DIY wall ideas for the living room is that you use decorative objects you have in storage to make your unique display and avoid unnecessary spending. Plus, you enjoy several transformative designer-inspired DIY ideas that are super easy and simple to create.
Read on to find creative ways to spruce up your space with these cheap DIY wall décor ideas.
How Do You Decorate a Living Room Wall?
Walls play a significant role in transforming the atmosphere in your home. So, before using any of our DIY living room decorating ideas on a budget, you should know what atmosphere you intend to create.
Once you've figured this out, it's time to decide on a design pattern and style that meets your taste and compliments your home décor. To achieve this, answer these four simple questions:
Do you want one large art piece on the wall or multiple smaller ones?
Do you love busy or minimalist designs?
Love minimalist appeal? So, how do you decorate the wall without making it look too busy?
Should you get an inexpensive art piece or try making one yourself?
If you've got the answers to these questions, you're on the winning side of the battle. The next question you need to answer is, how do I make my plain wall interesting? Consider the following:
1. Create an Accent Wall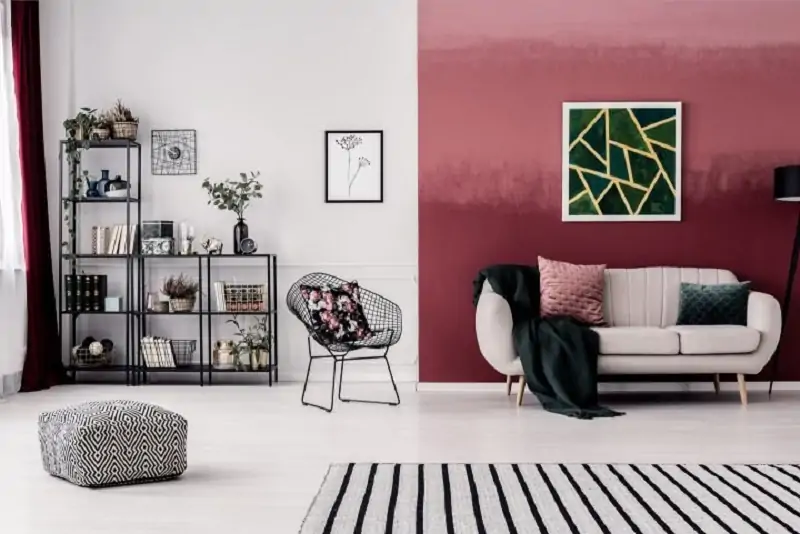 One of the best DIY trends for living rooms you can ever try without spending so much money is the accent trend.
As the name suggests, accent walls help you make a "statement" in your space. It's an easy way to add color and interest to your home, and the best part is that it favors the DIY route. Another benefit of DIY living room accent wall ideas is that there are really many of them. You can create accents on your living room wall using reclaimed wood, board, different colored paints, and even wallpaper.
If you plan on using paints to create accents, choose similar colors for a subtler effect and more contrasting colors for bolder appeal.
2. Repurposed Floating Wood Shelves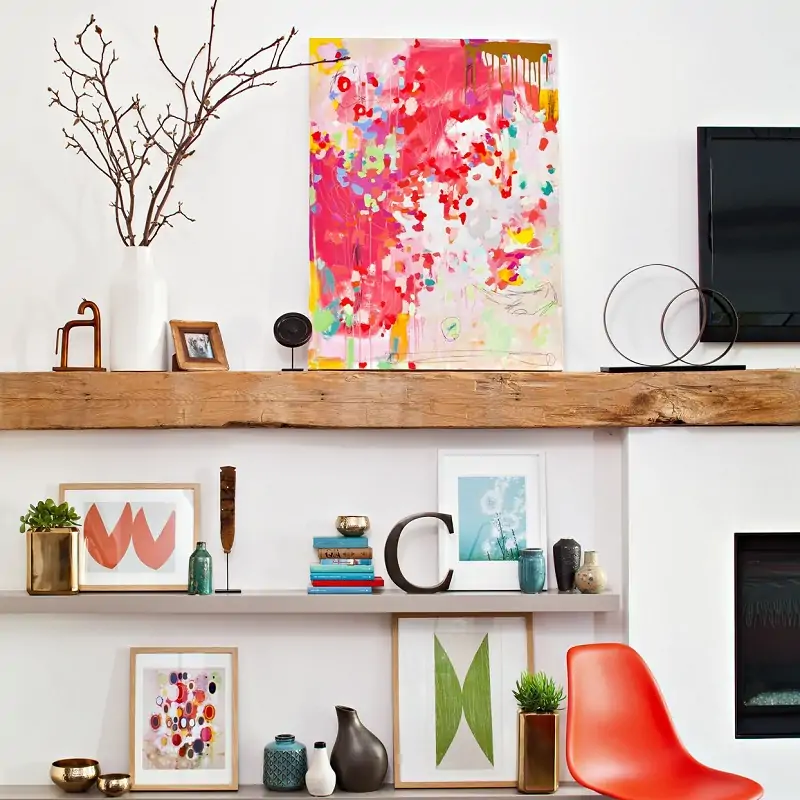 If you're having a hard time with accent ideas for an artistic impact in your living room, try DIY wall décor wood trends where you repurpose old wooden furniture as a floating shelf. Floating shelves can come in any size, depending on the available space. Repurpose the wooden shelf to suit your space so you can easily place your favorite picture frames, figurines, plants, model kits, and other favorite items that will fit on it. You'll also find this creative idea useful if you have an art piece or canvas and need something minimal to add texture for a cozier atmosphere.
3. Highlight Multiple Artworks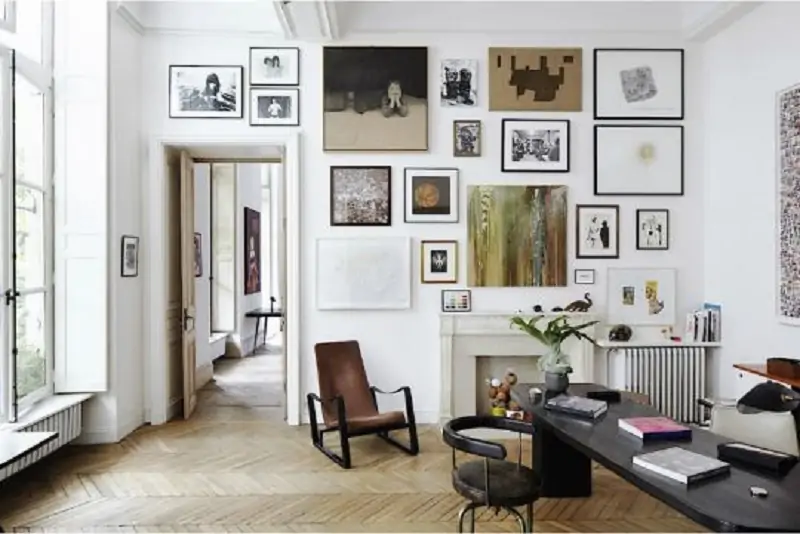 Artworks are usually high-priced. Still, if you're fortunate enough to have some unique pieces in your home storage, they will be handy as DIY décor in your living room. To make this work, strategically place several artworks, no matter their size or shape on the wall. It is important that you make sure you focus more on hanging these artworks on a single spot.
While this idea may seem too busy to fit in your sitting room, it livens up your space due to its colorful features and unique messages. If you want a more symmetrical balance, use same-sized and similarly shaped artworks.
4. Create a Statement Gallery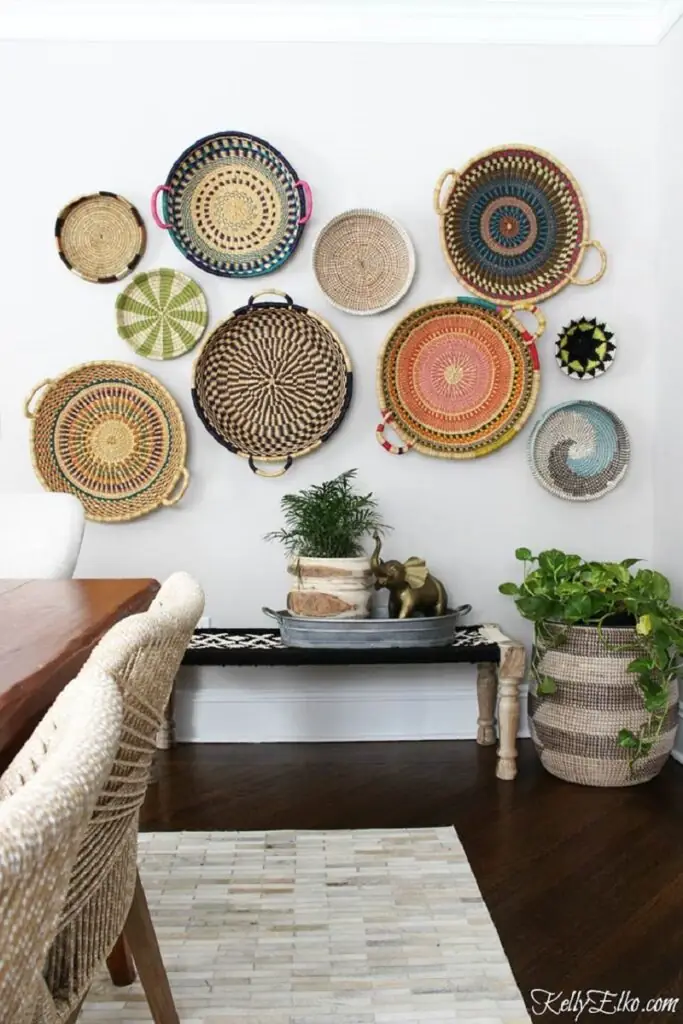 If you haven't got any artwork sitting in storage but love the idea of hanging multiple artsy items, then make an accent gallery with what you have. The gallery trend is a twist to the typical wall art ideas for the living room that use DIY décor. The main principle behind it is that you get to use even the simplest item you have sitting around to make your living area stand out. It is the perfect solution to help you fill a blank space. Plus, it is ideal for both too small or overly large spaces.
Create an organized gallery by hanging unique items that align perfectly, no matter their price tag. Be sure to take exact measurements before hanging them. This way, you create equal space between each item, albeit small or large.
So, what can you use to create a perfectly aligned gallery? Consider the following:
Framed photographs of yourself or your family that add warmth and show that you are family-oriented
Mirrors, whether antique or cheap ones clustered together, serve an eclectic function, one of which is a beautifully lit home.
Porcelain ceramic dishes add a touch of modern sophistication to traditional homes.
5. DIY Abstract Art Using Paint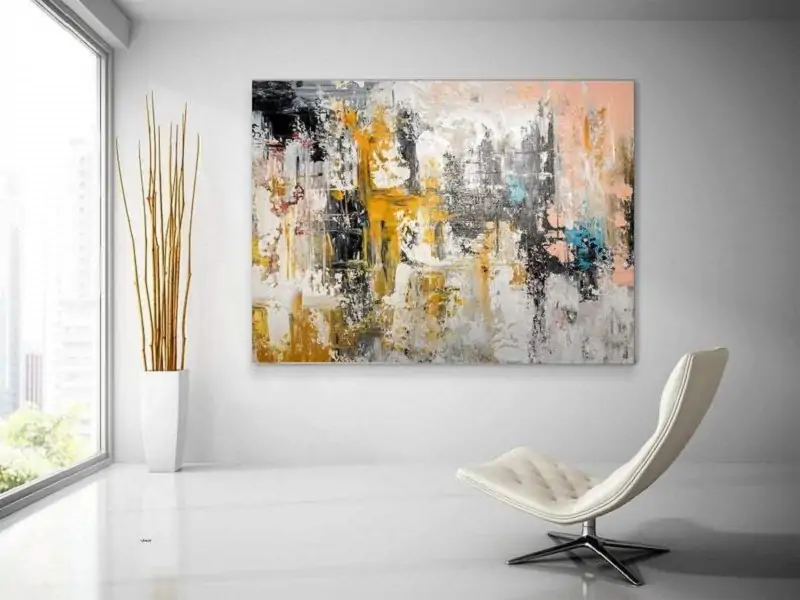 Love the minimalist feel of your home and don't want an over-the-counter statement for decorative purposes? Then an abstract art DIY wall decor painting feature using dramatic, bold colors will serve the same purpose.
Layer a mix of bold colors like navy blues and black or neutral colors like creams and grays to create a dreamy piece that proudly displays your taste.
6. Hang Natural Green Leaves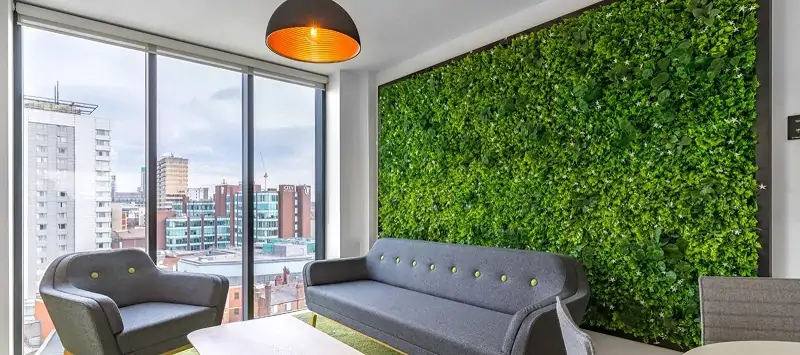 A great budget-friendly DIY option for living room walls is using greeneries. Botanical effects with plants add a touch of nature to your home. The fun part of using green art is that it doesn't have to be real. You can either use natural plants and flowers or synthetic ones. Synthetic greeneries do well in frames, while you can place the natural ones in a vase or hang them on the wall.
7. Use Printable Quotes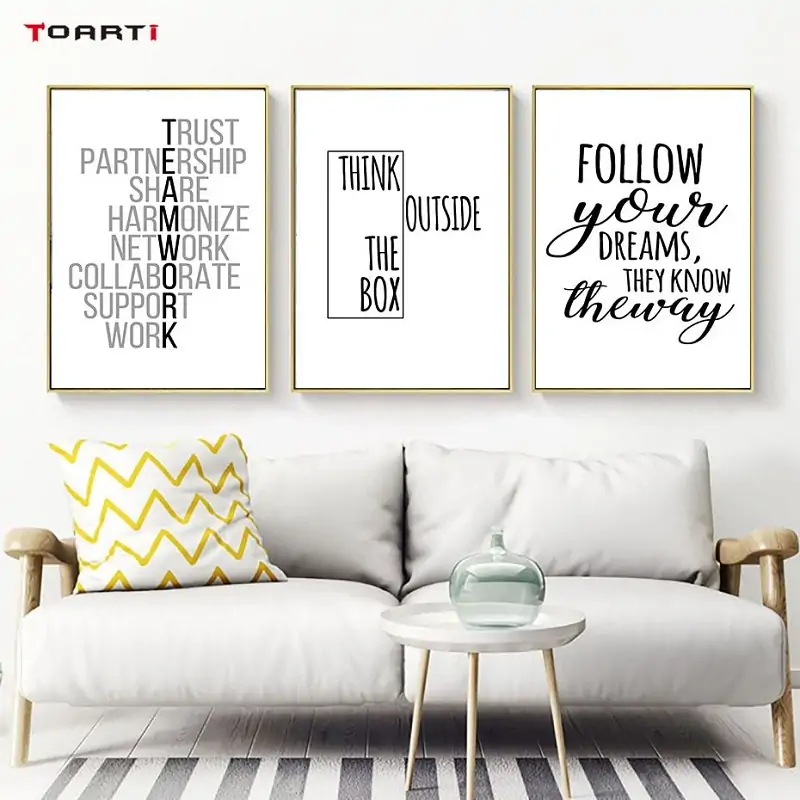 One of the best DIY wall décor with a paper you need to consider is using printable quotes. Inspirational or powerful words aren't only capable of inspiring you, reducing stress, or improving your mental health. When you display them as art pieces, they have the power to draw attention to your home as they make inspiring statements people need to lift their spirit.
We love this beautiful floral-designed quote because it serves as the focal point of your space while motivating you to be the best of yourself.
8. Light Up Your Space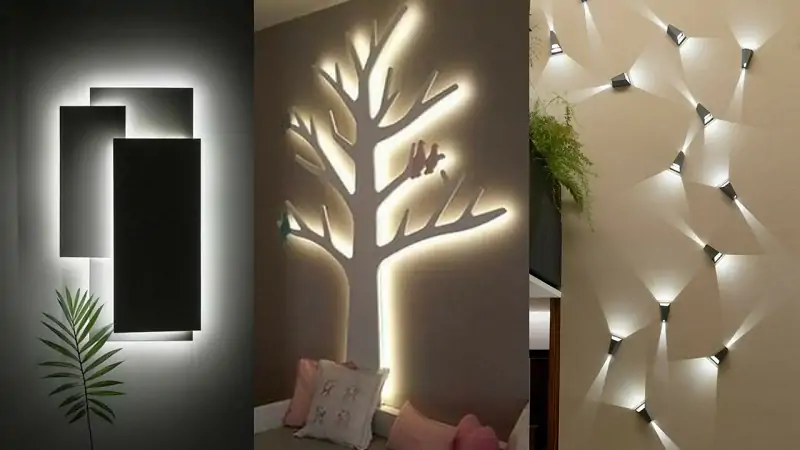 Lighting features, no matter the color, add life to your walls. All you need to do is place them strategically so they can brighten up the space.
Take a cue from this decorative idea and add a unique lighting fixture with a simple black and white silhouette that compliments your modern home and brightens dim corners.
9. Install a Floor to Ceiling Mirror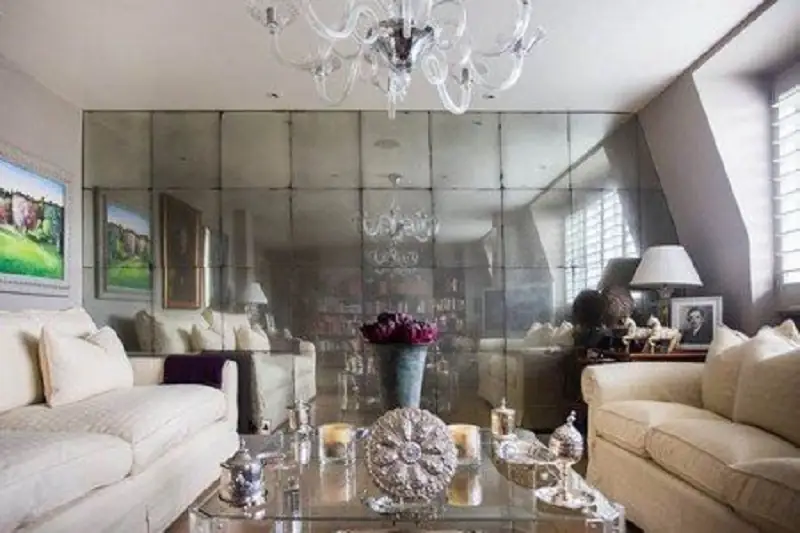 Don't like the idea of a mirrored gallery in your living room? Installing a floor-to-ceiling window will also add an interesting appeal to your parlor while lighting your space. This DIY mirror idea will work perfectly for a smaller living area.
10. Draw an Oversized Calendar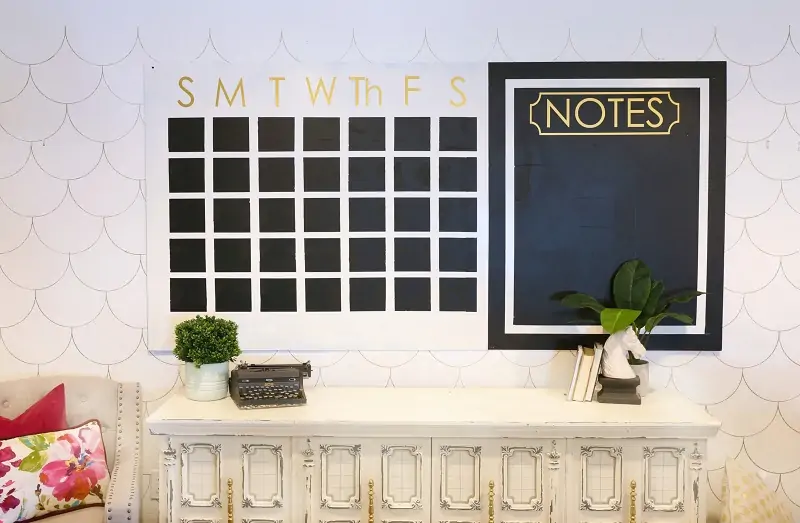 A calendar doesn't have to offer information about dates. While it serves as a daily reminder for events and daily activities, it can also liven up your room, especially if it is large and designed with bold colors and fonts.
FAQs
What Can I Hang on a Large Wall in my Living Room?
The simple answer is only two words long: "everything artsy." You don't have to limit yourself to using shelves, accents, lights, mirrors, paints, plants, or painted artworks. Simple things like patterned clothes, bags, hats, books, wool, and clocks can make a memorable statement on your large wall. Just remember that for large spaces, the sky is your limit with DIY large wall décor ideas for the living room.
Can I Use any Size DIY Item for Small Living Room Walls?
Adding art pieces to your living room means you want to highlight the visually pleasing aspect of your space. So, if you have small cornered walls, avoid large paintings. But, if you aim to make your small space look high, use large vertical features like canvas and floor-to-ceiling mirrors.
Conclusion
DIY wall art is everything you'll ever need when it comes to going easy on your wallet. It removes the need for expensive decorative pieces and helps you create an almost perfect similar version of high-priced artsy items for a fraction of their price tag. So, instead of investing so much money on expensive artwork, our DIY gallery, calendar, accent, lighting, and greenery wall ideas will give you the satisfaction of decorating your home at a low cost. Choose one of our wall décor ideas for the living room that employ DIY projects to liven up your small and large walls.