18+ Gorgeous Ideas on How to Decorate a Studio Apartment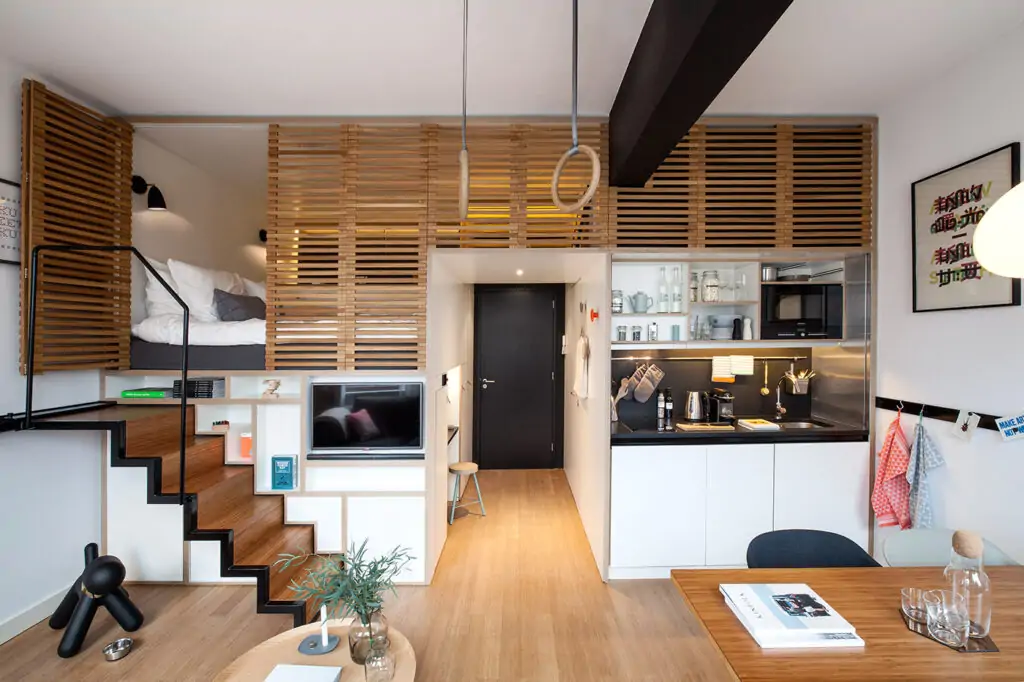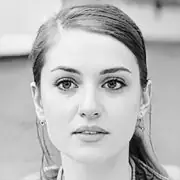 One of the biggest challenges of studio apartments is to find a way to make a small area as functional as possible. Our list of ideas on how to decorate a studio apartment will facilitate your job and make it quite enjoyable. The task of combining a bedroom, kitchen, bathroom, and a small living room in one single space and making it all fit together can really seem daunting. While it is impossible to enlarge the area, there are many ways to create a comfortable space, even in a small apartment.
1. Divide the Area
To create a comfortable space, you must divide the areas and make them look separate. This is especially true if you enjoy hosting friends and relatives: hanging out around the bed you sleep in will be pretty weird. So, below you will find a couple of ideas on how to decorate a studio apartment with different dividers.
Use Bookshelves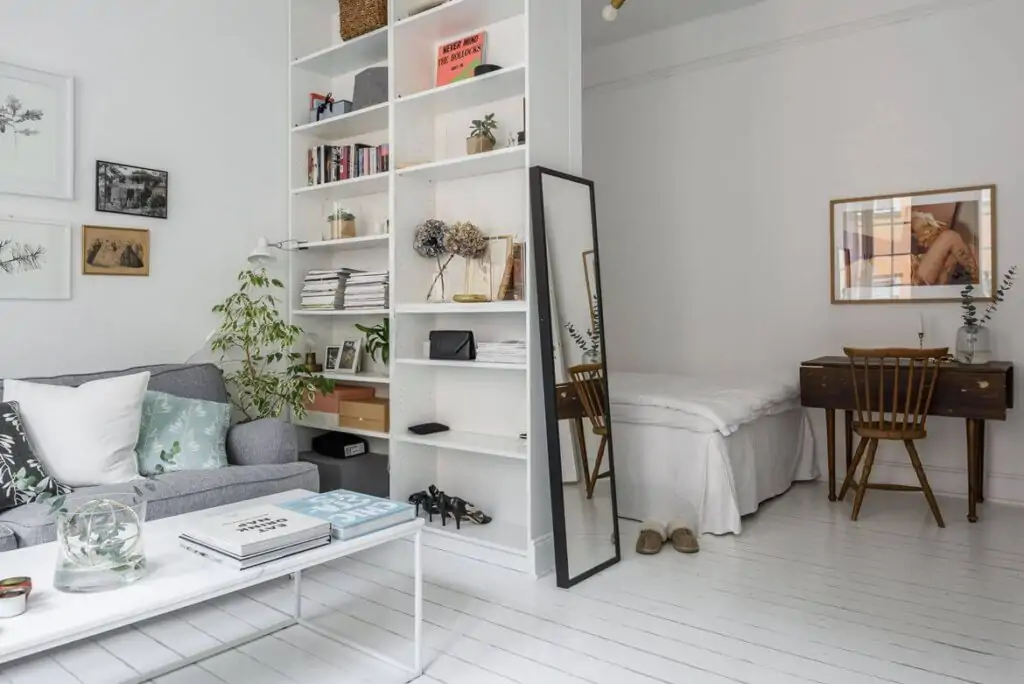 Bookshelves are an effective solution for space division, as you can place them behind your bed, and they will automatically separate the bedroom area.
Not only are they great storage places for books, photos, plants, and decorations, bookshelves have an essential property of adding charisma to any place.
If you are thinking about how to decorate small studio apartments, it is important that there be enough supply of natural light. Thus, choose bookshelves that have openings so that light beams come into the apartment uninterrupted.
From accessories to color and texture, elevate your shelves to new heights of style with our bookshelf decorating guide.
Area Rugs
Though it may not seem an obvious solution, rugs are a great way to divide spaces. If the area is small, rugs will add definition and separate the zones. If your apartment is mainly white, you can add colorful rugs to get a vibrant look. What's more, rugs add warmth to any area and, in certain cultures, are a part of the local tradition.
Still, if you want to define spaces, place different rugs in each room. Choosing the same ones may lead to a seamless look, which is not your desired outcome.
Decorative Dividers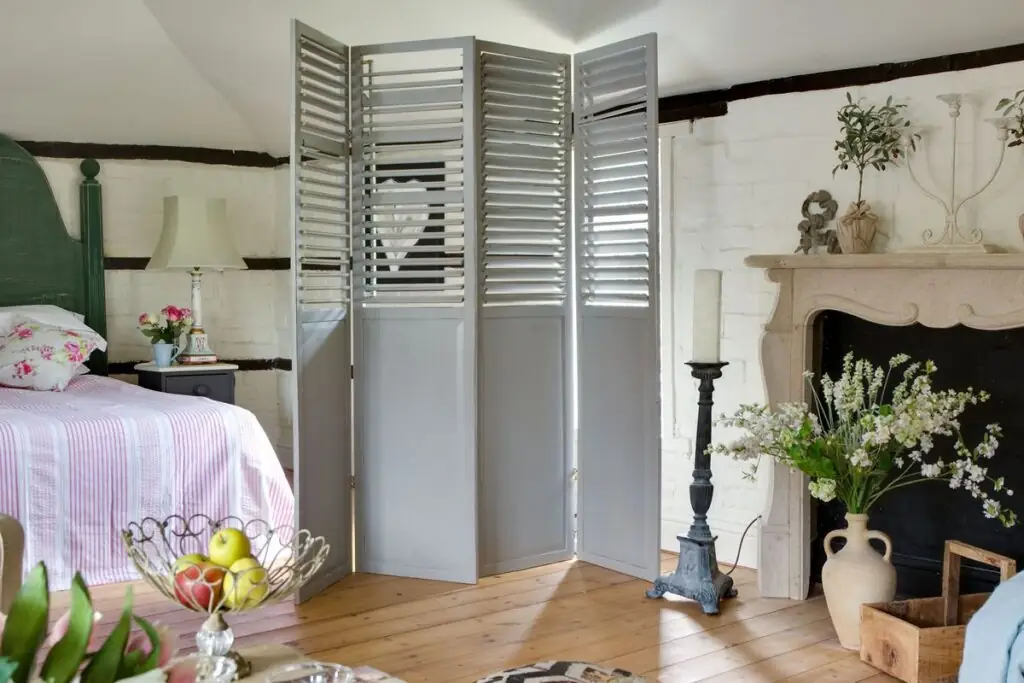 One of the best ways to decorate a studio apartment is to use decorative room dividers. Movable screens are a great solution because they are truly versatile. They will be of great help if you need to solve a riddle of how to decorate a studio apartment on a budget. Place them wherever you desire, and move them if you want to make changes. What's more, they can also act as a place to hang your clothes, which is not a bad storage solution.
Use Furniture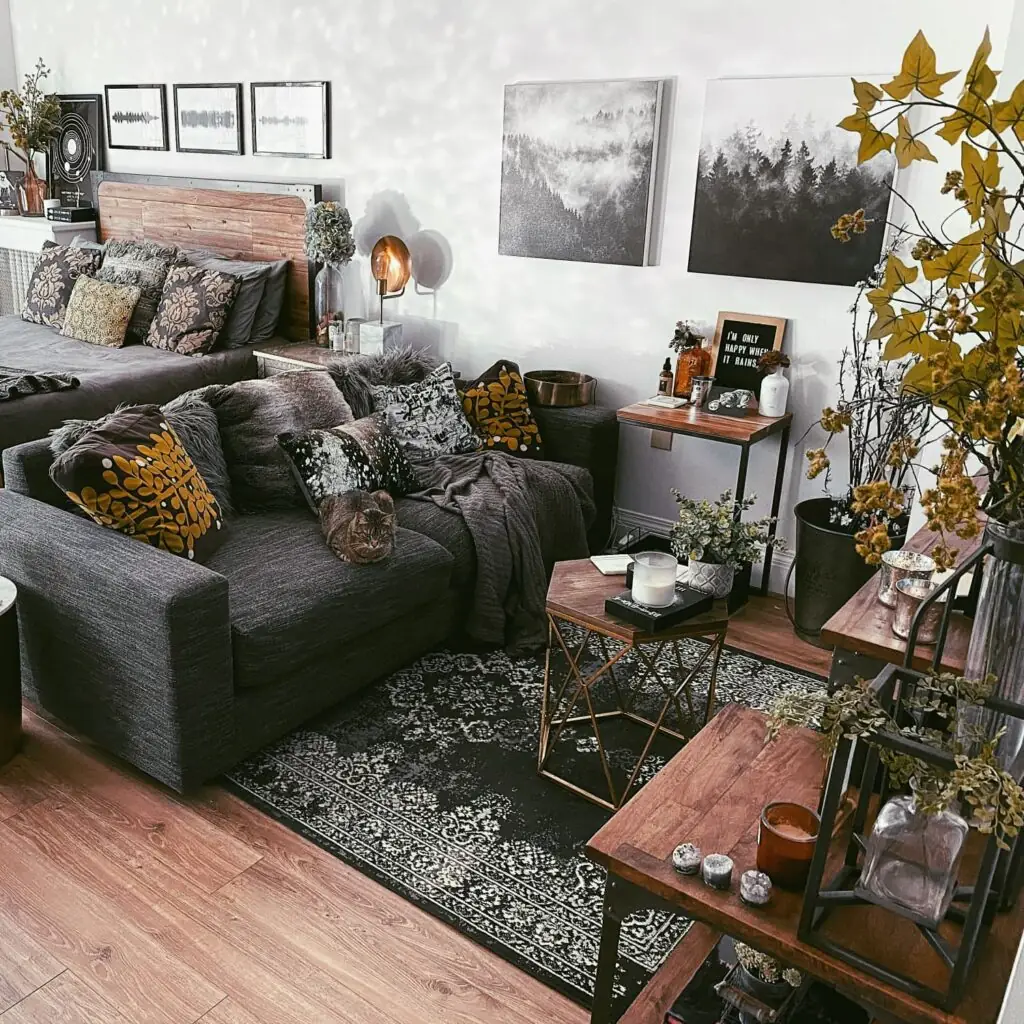 If you don't desire to spend money on buying anything special for the area division, use the furniture you already have. If your available space is small, you have to use especially inventive furniture placement. Place a couch in front of your bed or to the side of it, effectively dividing the bedroom area from the living room.
You can also place a TV on a shelf in front of the bed. Make sure it is turnable, so you can watch TV while sitting in the living room and lying in bed.
Hang Curtains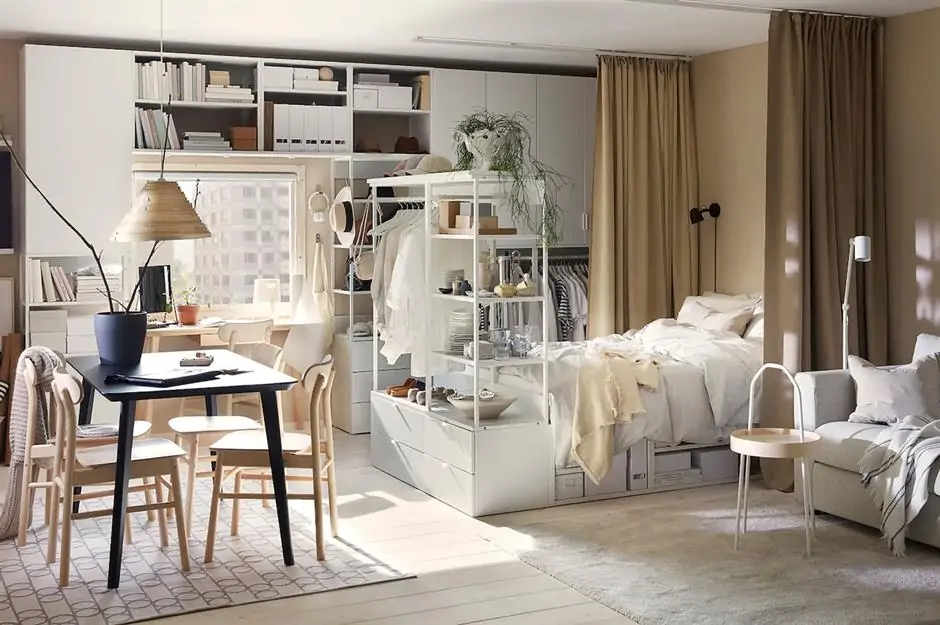 Using curtains will help you separate every area of your room and ensure that nothing is visible. We recommend you hang curtains to divide your bedroom from other areas, especially if you are not feeling comfortable when it blends with the rest of your studio apartment. Curtains can be combined with other room dividers as well. For example, you can hang curtains and put bookshelves in the very same area.
Use Glass Walls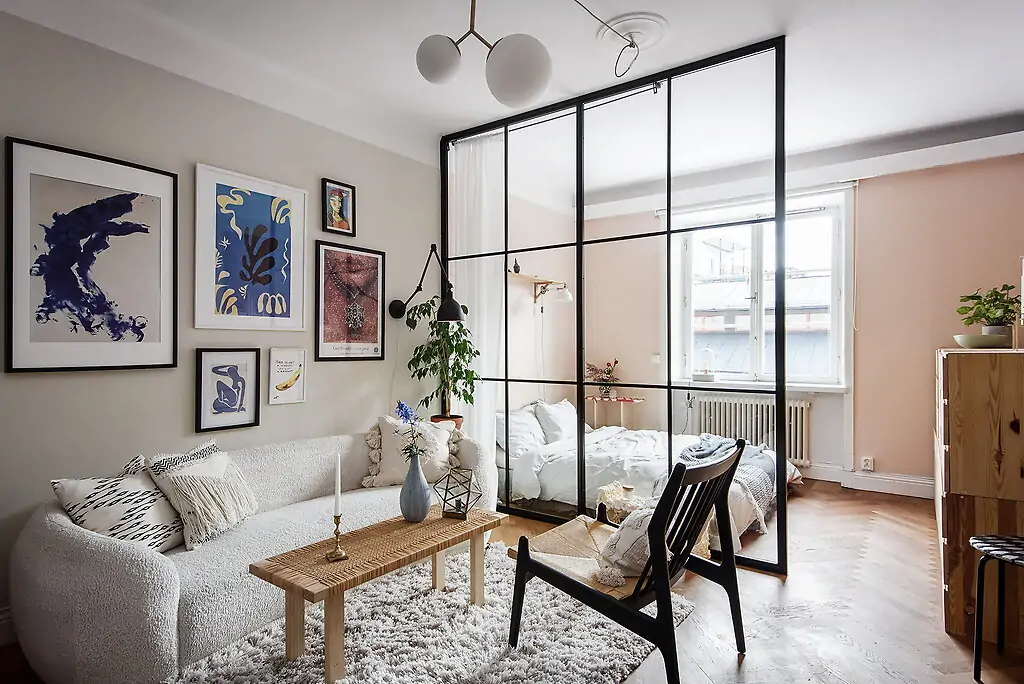 Having walls as a divider is not the best solution in studios. They will make your room seem dark and suppressed. However, if you want to add them to your list of ideas on how to decorate a studio apartment, we recommend that you use glass walls. They will act as partitions; still, at the same time, they won't block the light and will make the room seem more spacious.
Hang Art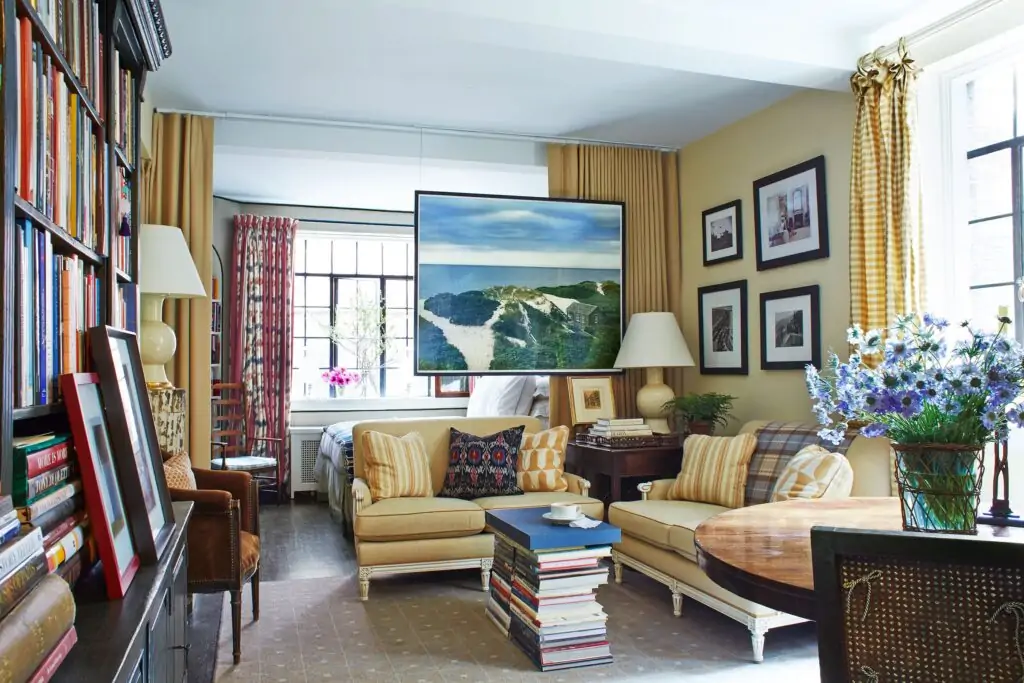 Not only is hanging floating art in your room a great idea for decoration, but it also will come in handy for room separation. Place a couch behind the bed, and if it is not enough for you, then hang an art piece from the ceiling, which will be a final touch of the room division. Don't you like the idea of living in your own gallery?
Creating functional and stylish spaces in your home just got easier with the use of room dividers. These versatile solutions not only divide a room into separate areas, but also add a decorative touch to your interior design. Discover more room divider ideas for your home with our guide.
2. Hidden Bed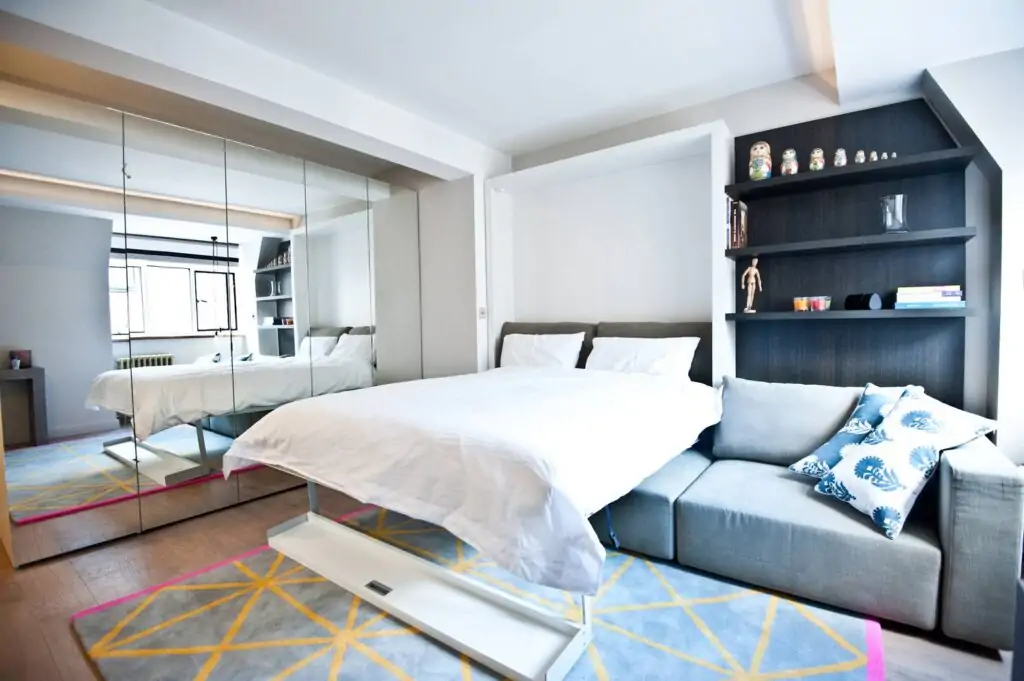 If your space is not large enough and you are struggling with how to decorate a small apartment, then consider having a hidden bed. You can have a platform under which it will be possible to place a retractable bed. The platform will act as additional space if you want to put a couch, plants, or a TV on it and create a living room. What's more, you will be able to invite guests, and the place will not look like a bedroom.
3. Loft Style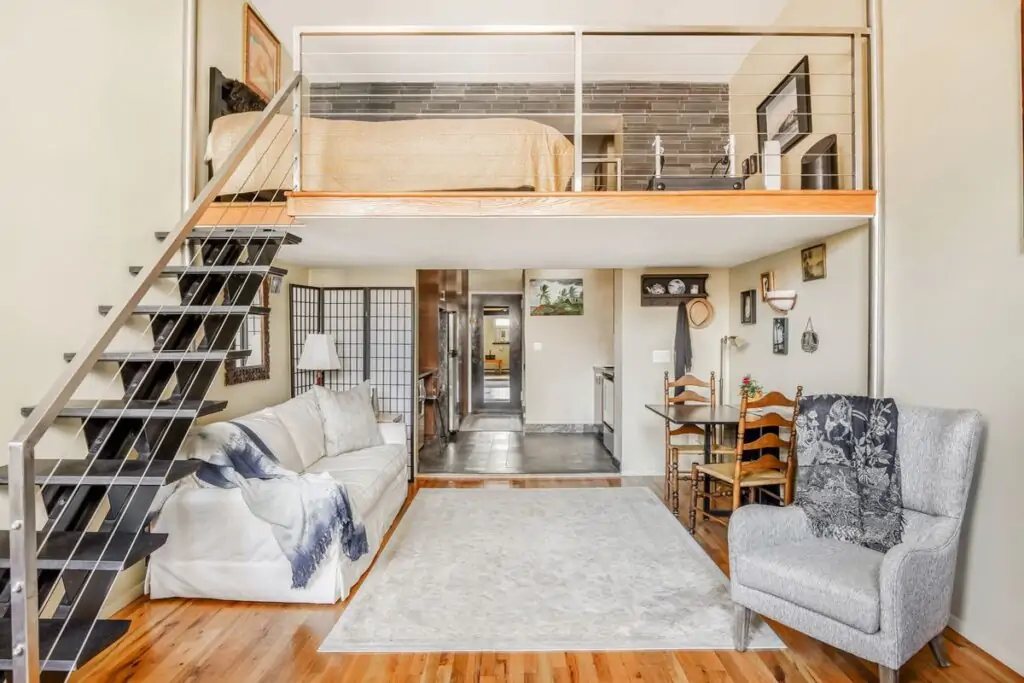 If your studio has a high ceiling, then consider creating a loft bed and connecting the lower floor with the upper part with stairs. This way, you can have a kitchen, small living room, and bathroom on the lower floor and leave the upper space for the bed. If you need more storage space, use the stairs for built-in storage.
Loft railings play a significant role in both safety and style. From a wide range of ideas available, we can help you find the perfect railing to complement your place.
4. Hide Furniture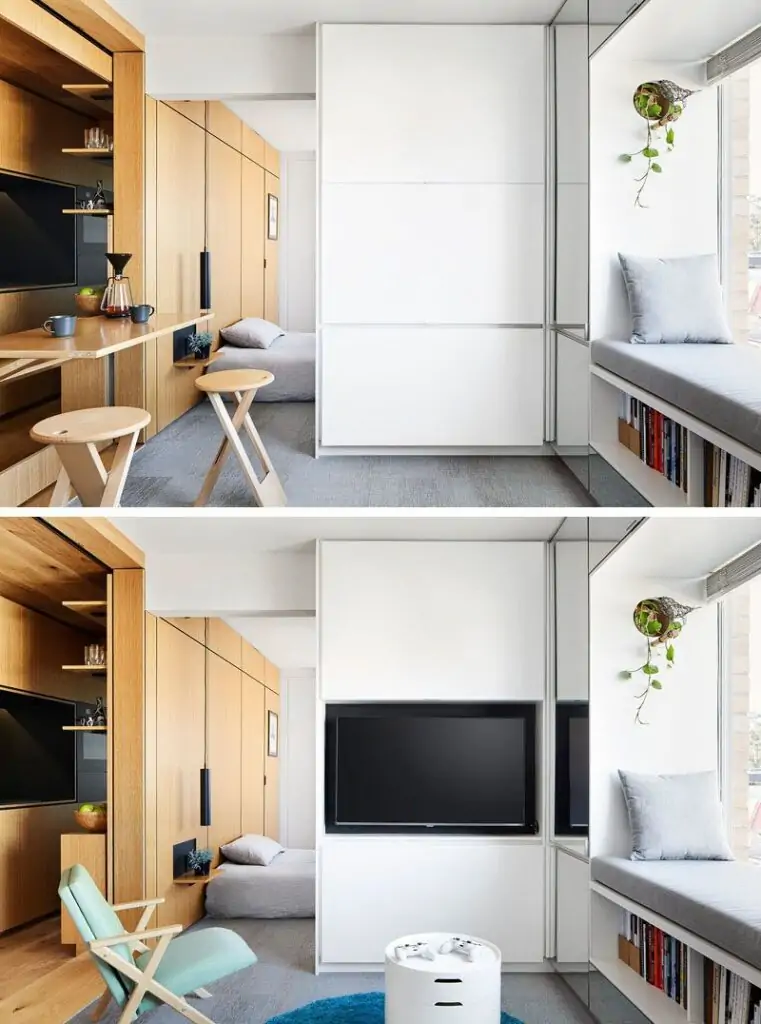 In-studio apartments, every square inch of the available area is treasured. If you have such an opportunity, optimize everything you can. One of the ways to do this is to hide certain pieces, such as chairs, drop-leaf tables, folding couches, or beds. This will also make your room a bit more intriguing.
5. Underbed or Undersofa Storage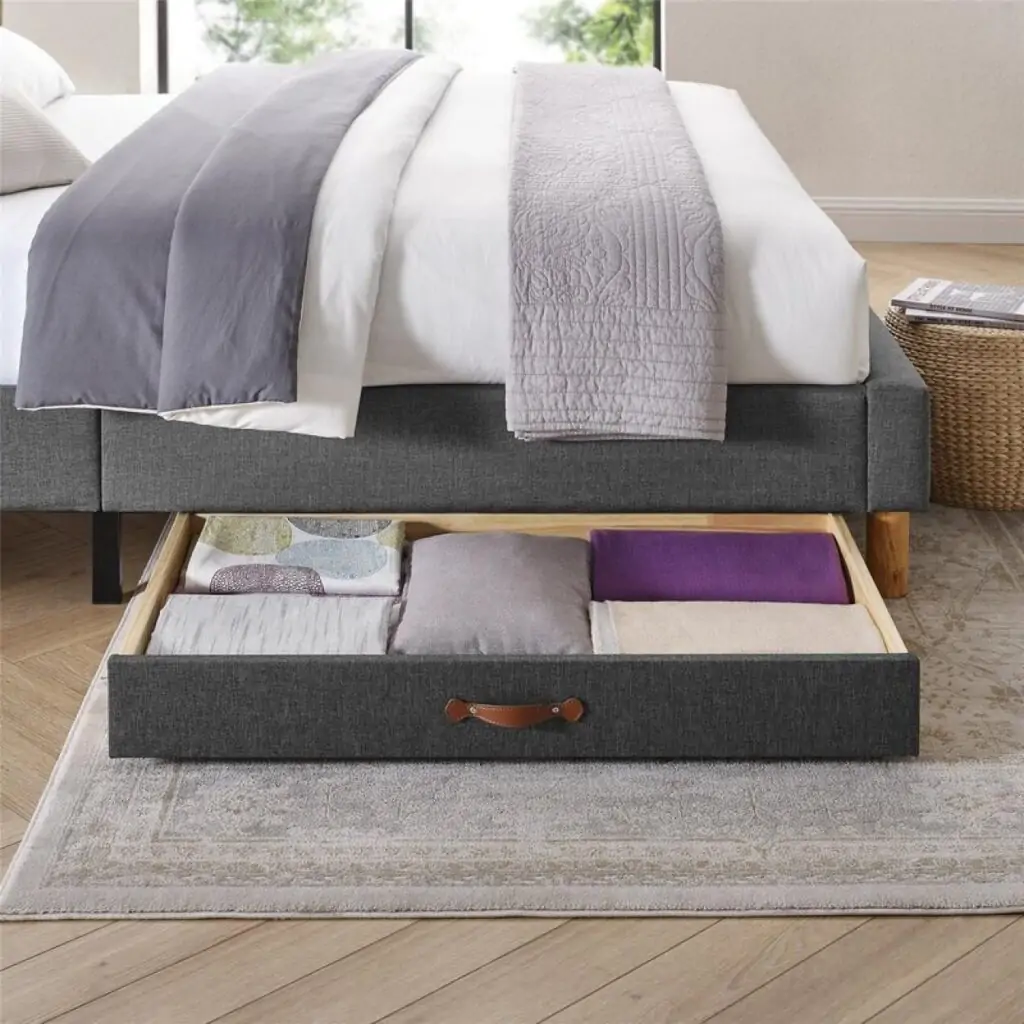 Where should I store all my staff? If your space is limited, it is highly probable that you ask yourself this challenging question many times a day. We recommend using the areas beneath your sofa and bed: this is truly one of the most imaginative ideas.
6. Use Light Colors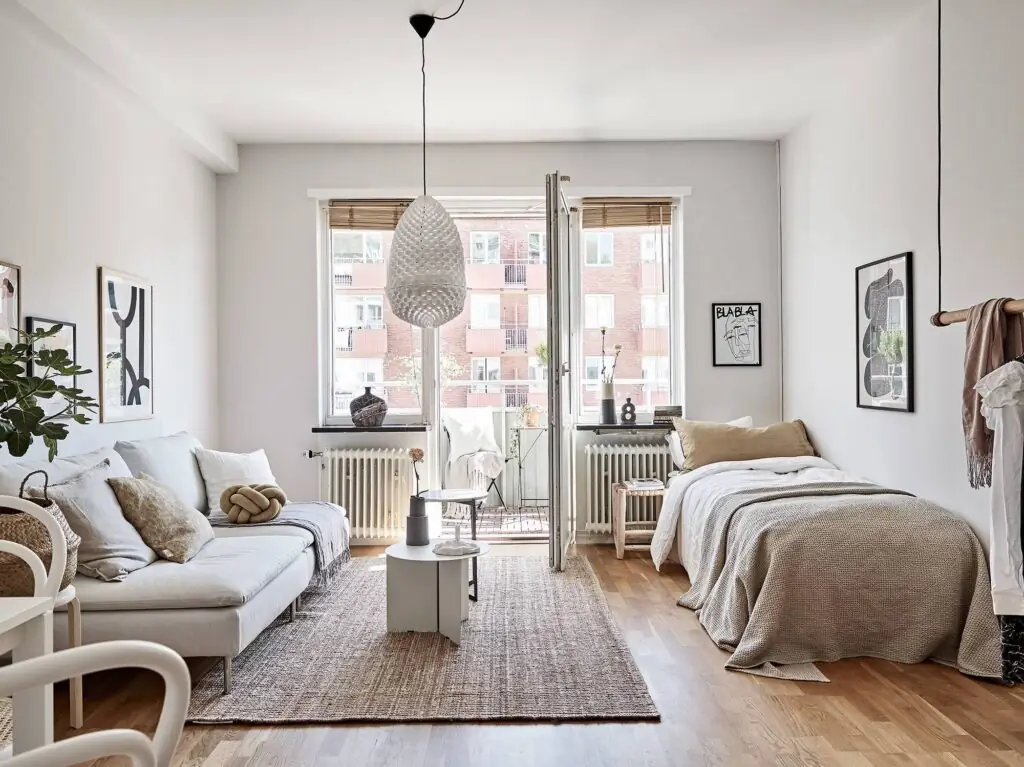 Using light colors is one of the main principles to follow when deciding how to decorate a studio apartment: they make the room seem larger than it really is. Use off-white, gray, and beige as a wall or furniture color. If you want to add extra color to your studio apartment, do it with plants, rugs, bed covers, or artwork. Let a vast amount of sunlight into your apartment, and when it combines with bright colors, you will get the most magical place of them all!
7. Add Mirrors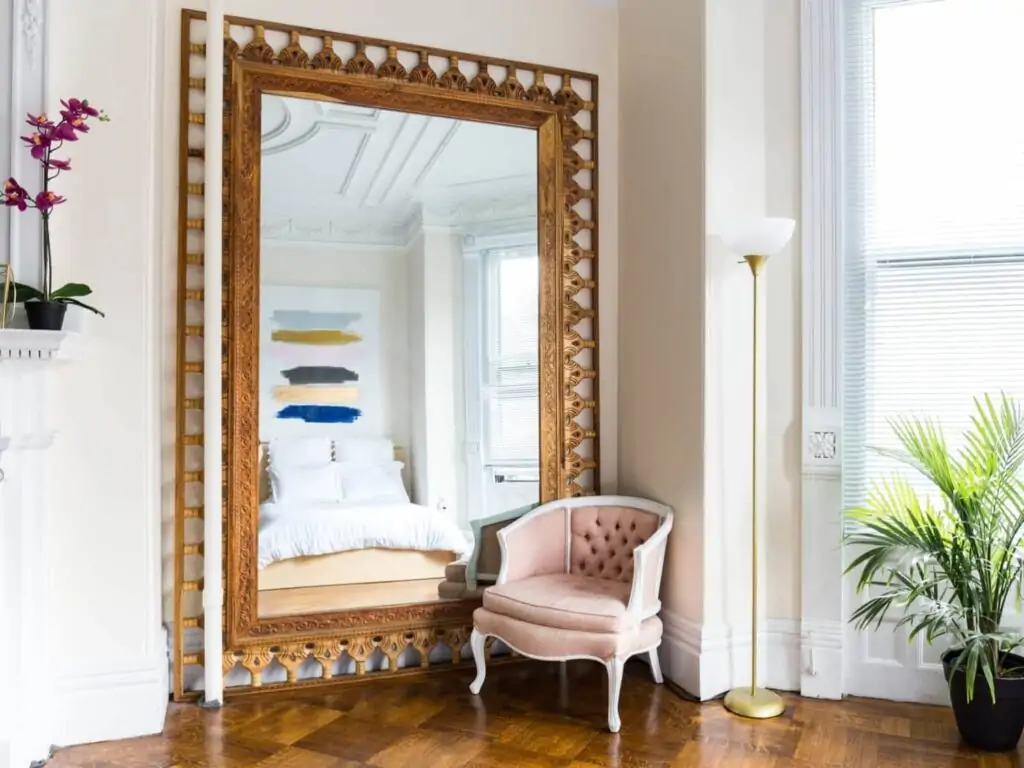 You will never make a mistake if you decide to use mirrors in interior design. This is another great way to make your space seem more spacious than it really is. The mirrors will reflect the sunlight, creating an illusion of ample space. We recommend using one large mirror which will almost touch the ceiling. 
8. Multi-Functional Furniture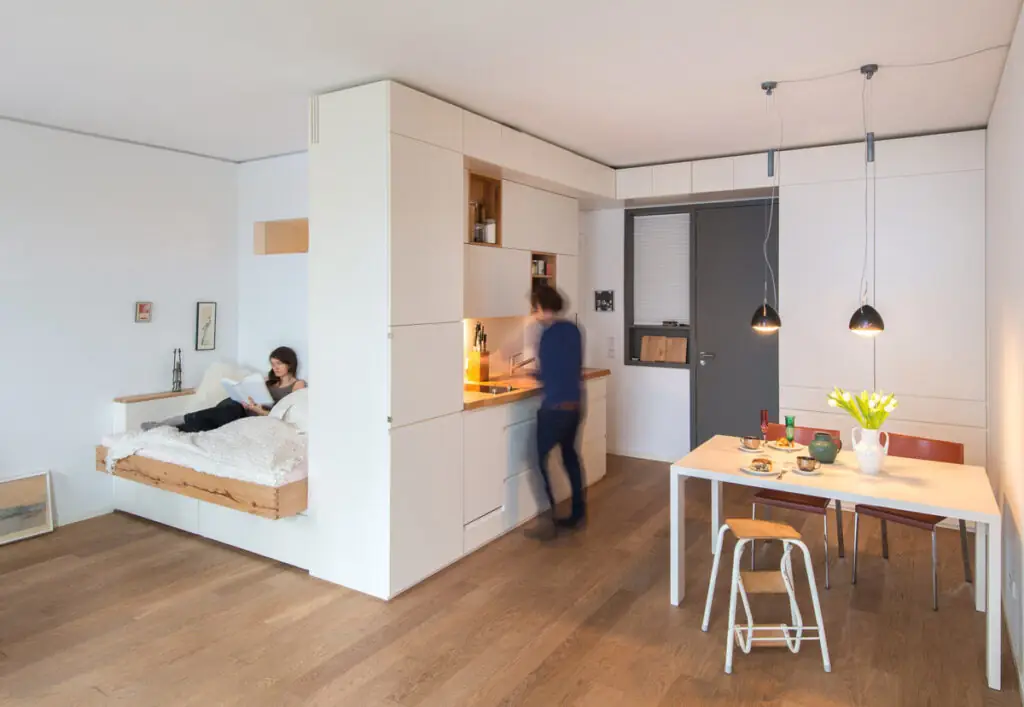 While designing your studio apartment, the phrase "multi-functional" should be your motto. Be sure to buy furniture that can have more than one purpose. For example, the couch can transform into a bed, or the coffee table can have some storage space in its underneath area. If you want a dining table, consider purchasing one that can be extended if you have guests coming over.
You can also think about beds with ample storage space in them as described above. They will be truly great for your studio apartment layout.
9. Use Wallspace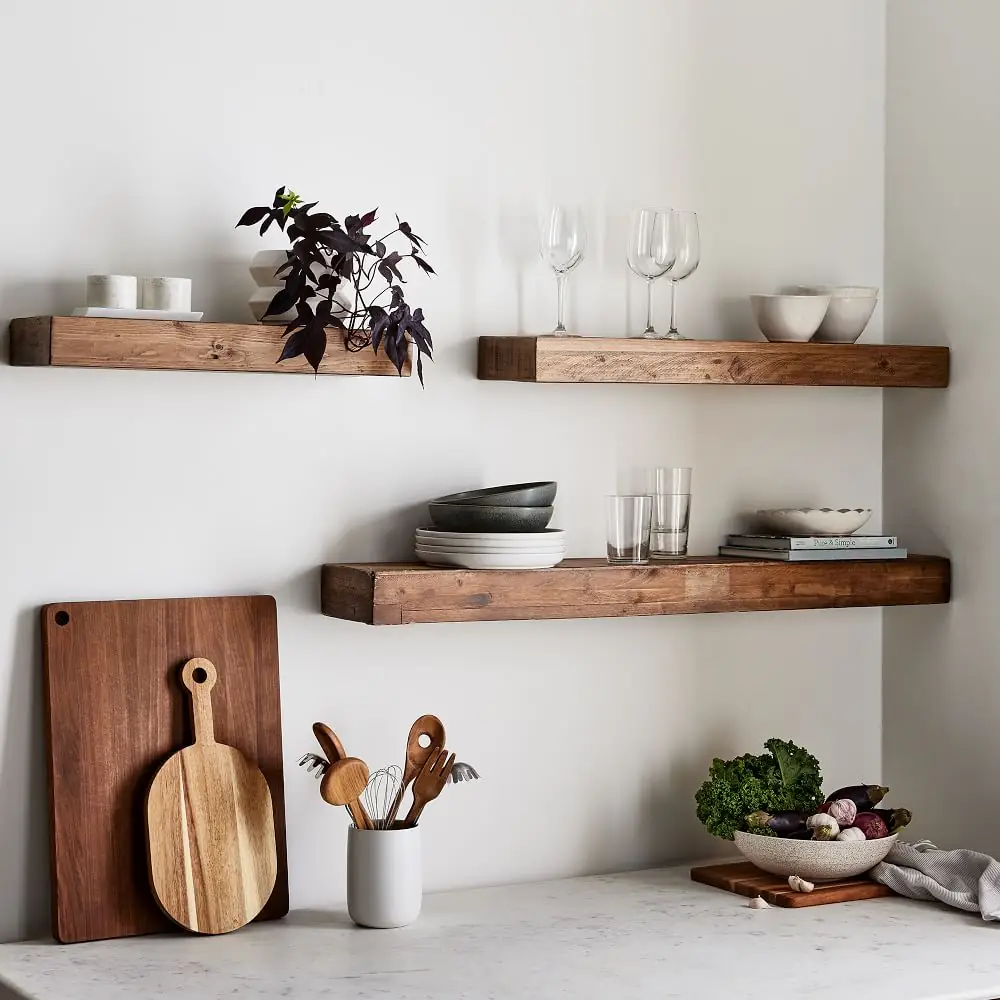 Use the walls for extra storage so you won't use up valuable surface area on side tables and larger shelves. This innovative design offers a ton of book (as well as other objects) storage space. Use a floating shelf mounted to a wall to stack books for a distinctive, bohemian vibe. Before purchasing the right type of shelves, make sure whether your walls are plaster or drywall. It is important because books are heavy, and your shelf must be able to support their weight.
Try adding corner shelves for even more space-saving solutions for your storage needs.
10. Clothes on Display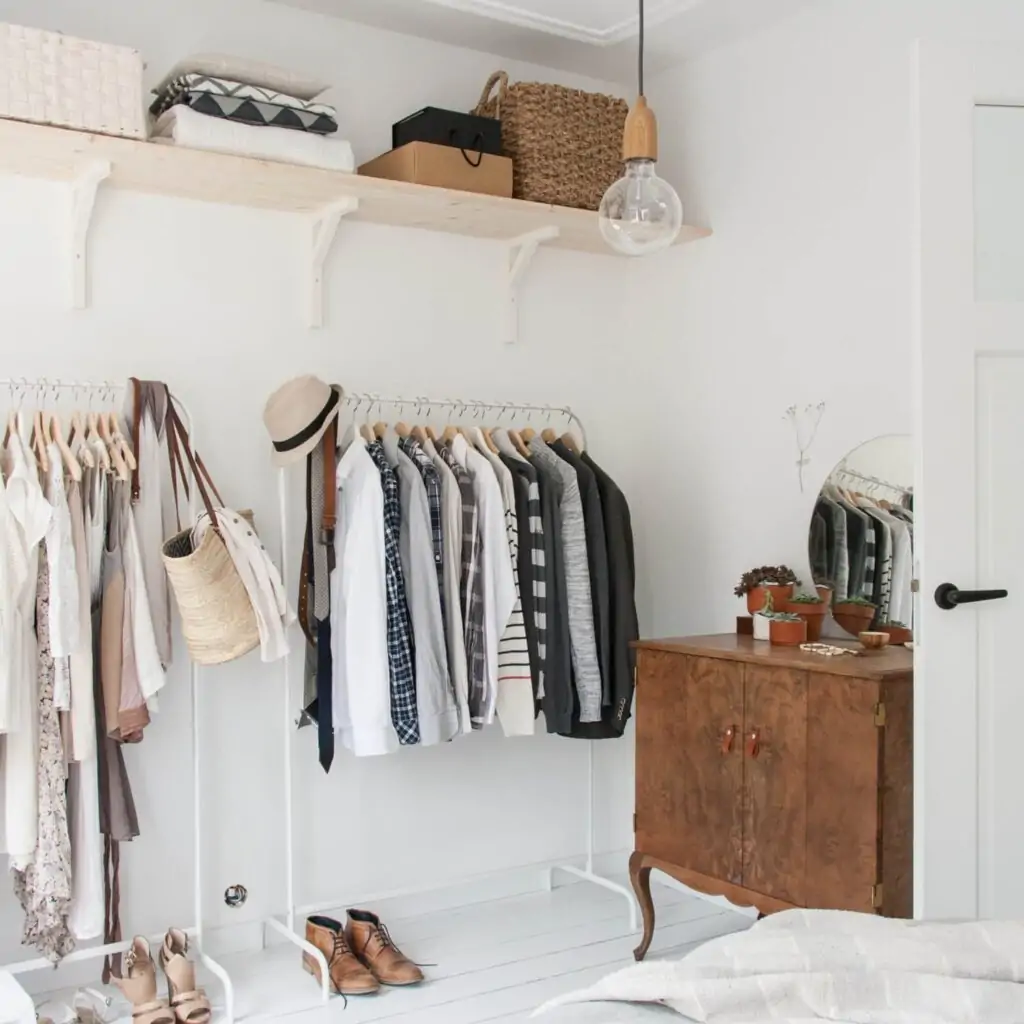 Don't have enough space for a decent closet? Don't worry, because you can always find a more creative way to deal with the issue. A floating shelf with hooks for bags, purses, and coats should be bought and used. For a portable closet, use a rolling clothes rack. What's more, you can use a clothes rack suspended from the ceiling to form a temporary curtain for your bedroom.
11. Accent Wall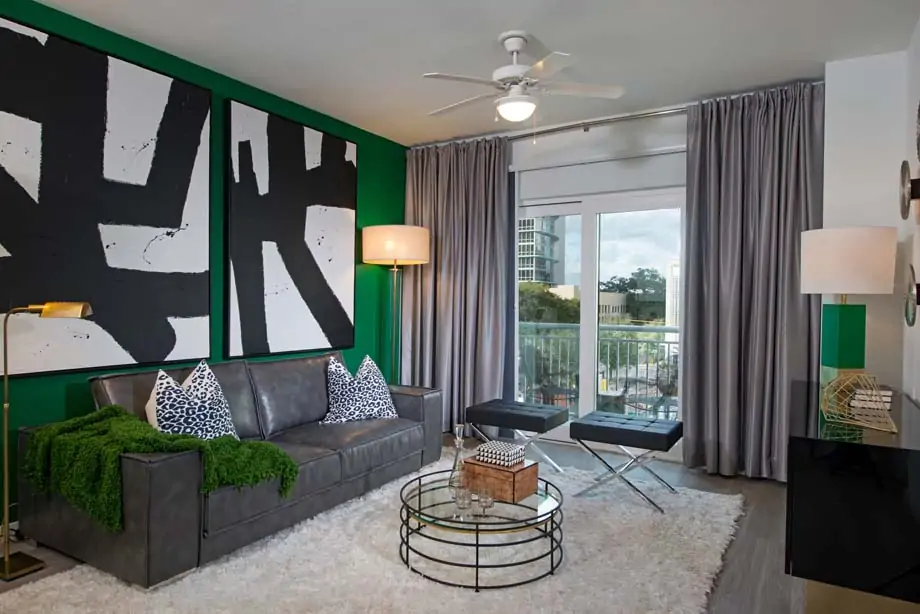 In a tiny studio, using an accent wall is a fantastic way to add some visual appeal. To define the space in the bedroom, use a striking, abstract wallpaper. Everyone who visits your apartment will notice – and like it – immediately.
Discover a variety of accent wall decor ideas that you can do on your own.
Final Words
The main rule while designing a studio apartment is to make sure that every detail in your space has a purpose. Don't overcrowd the place, because the area should be as open as possible. Consider door options for small spaces that maximize the room and don't compromise functionality or style. Designing a small place is challenging without a doubt; still, there are plenty of ideas that are both creative and not expensive. These layout ideas will be the perfect guide to how to decorate a studio apartment.